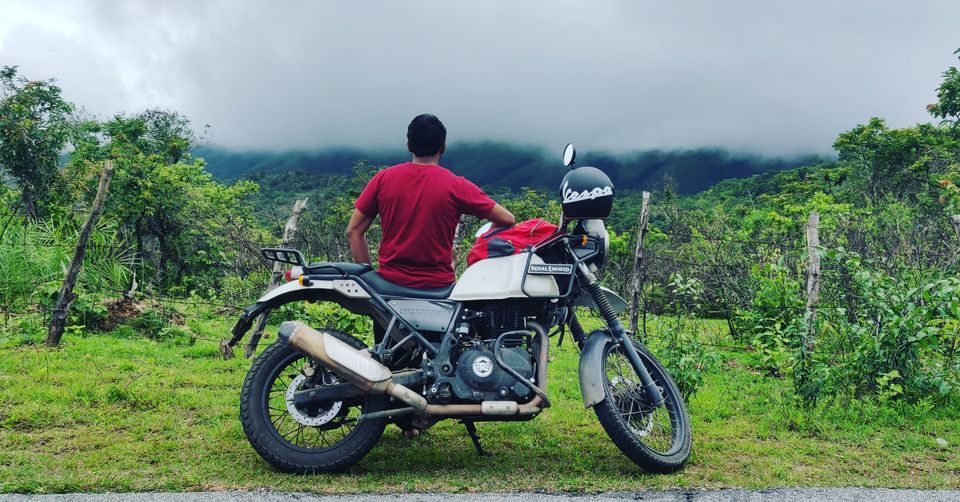 " If you are waiting for someone to travel with you. You may end up waiting a life time ".
My trip started to Chikmagalur & Shimoga as a solo traveller without any planning. It was an a awesome trip with unexpected friends throughout the trip.
Places were covered during the trip.
Devaramane- Day-1:
It was one of the best road trip from all my trips. It was totally 90 kms drive from Chikmagalur to Devaramane. This place famous for Kalabhairaveshwara temple which is in Hill top.
Mullayangiri, Bababudan & Manikyadhara Falls- Day-2:
Above mentioned places are hill top (close to 6500 feet's from sea level). It was a fantastic road trip and roads were really awesome for bike lovers. It was totally 100 Kms drive from Chikmagalur-Mullayangiri-Bababudan-Manikyadhara-Chikmagalur in which the roads are mostly with ghat section. Mullayangiri is famous for Hanuman temple which is hill top (6400 feet's). Bababudangiri is religious place for Hindus and Muslims. Manikyadhara is a holy place for Muslims.
Centuries ago, when the Sufi mystic Baba Budan smuggled seven coffee beans from Yemen into India, he probably didn't bargain for millons of coffee junkies inwittingly blessing his soul everyday, with every sip of their coffee ☕. Source: local document
Shimoga- Day-3:
Took a KSTRC bus to Lion & Tiger safari zoo to have an a wildlife safari experience. It was not so great as expected.
Finally this is totally a budget trip and I have made this trip in less than 6500/- which is inclusive of bus tickets (private, KSRTC & TSRTC), accommodation, food, fuel, bike rental (royal brothers), entry tickets and other expenses.