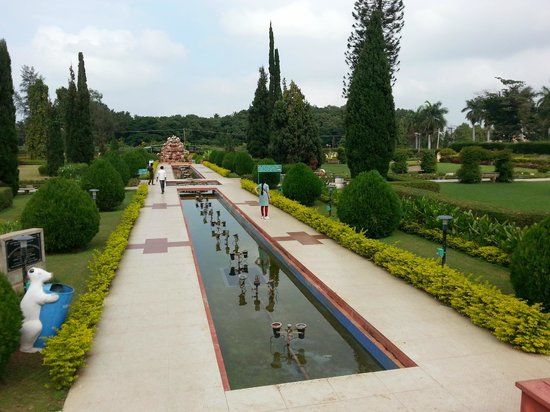 It can very well be compared to R K Narayan's fictional town of Malgudi. I am talking of Tungabhadra Dam in Karnataka. But this is not fictional, unlike Malgudi, it is as lively, and as beautiful as Malgudi.
It's nestled under the wings of Hampi, the World UNESCO Site. One reason, for its obscurity, but nevertheless, a very beautiful piece of place on earth. It is just 14 kilometers away from Hampi and only 3 kilometers from Hospet. So, the next time you are Hampi, don'g give it a miss.
As the name speaks for itself, this place has a Dam built here during the year 1953. It is indeed one of the most beautiful dam constructed across the river Tungabhadra, a tributary of River Krishna which is worth visiting. It has a beautiful garden below the Dam with light and sound show and facilities for boating.
To see this place, simply get into a Bus to Hospet, which is on the way to Hubli. There are a number of buses, both private and State Run buses from Hyderabad and Bengaluru and other cities. You have trains from both these cities too.
If confused, just follow me from Hyderabad: