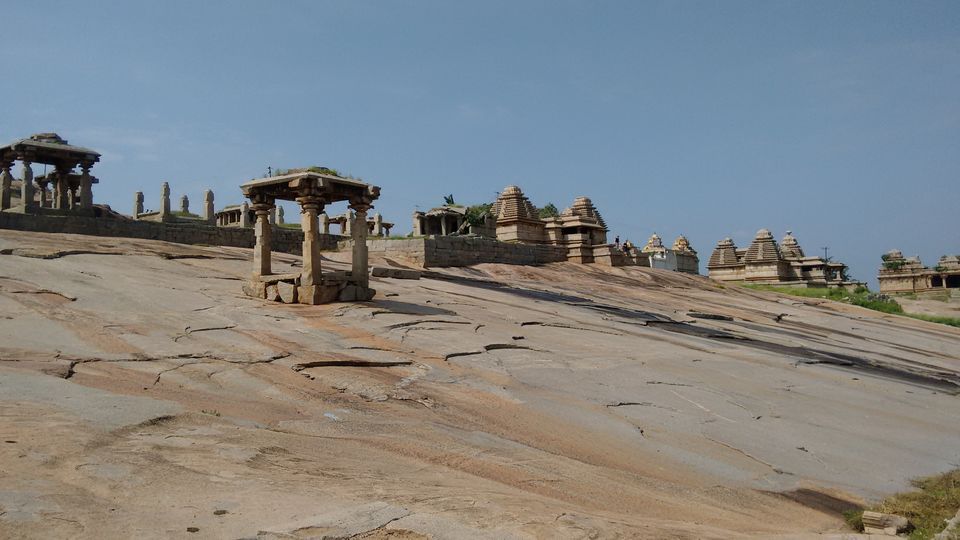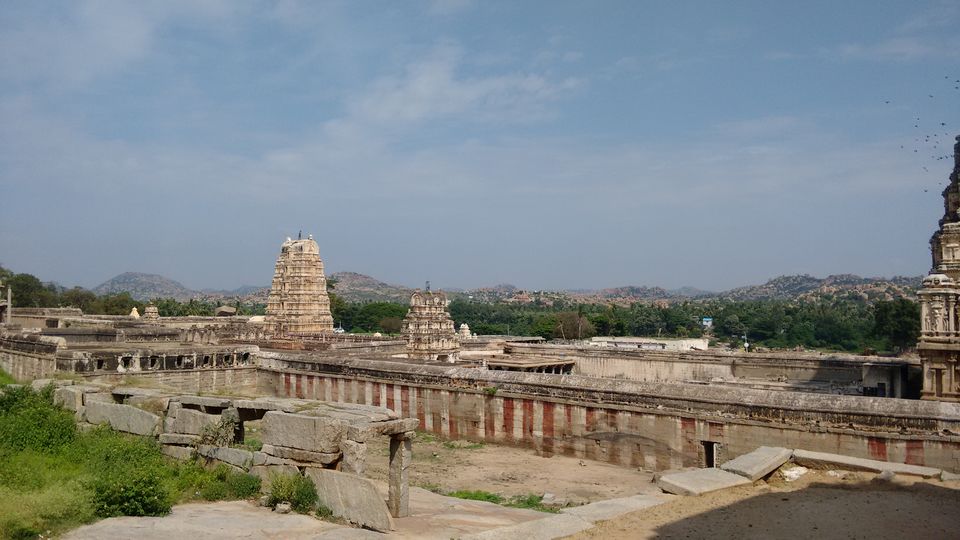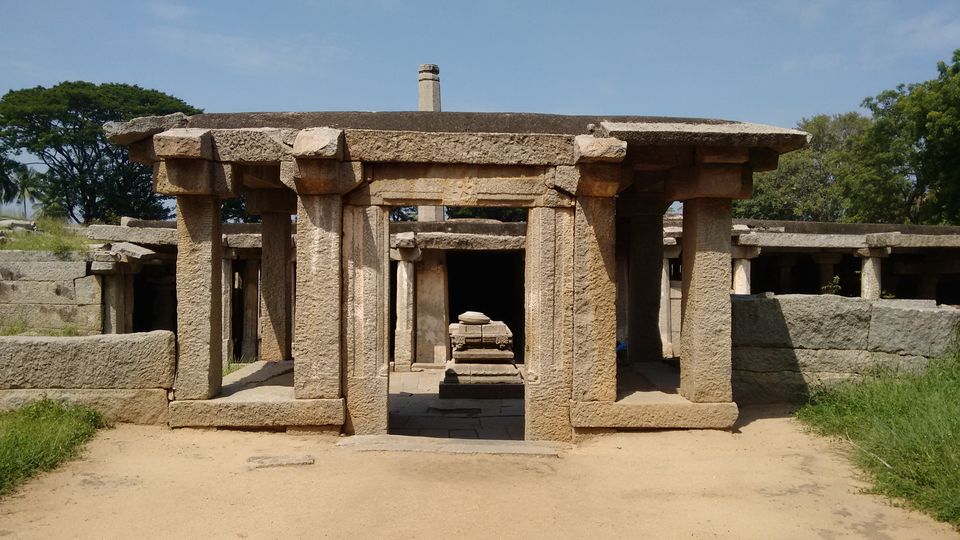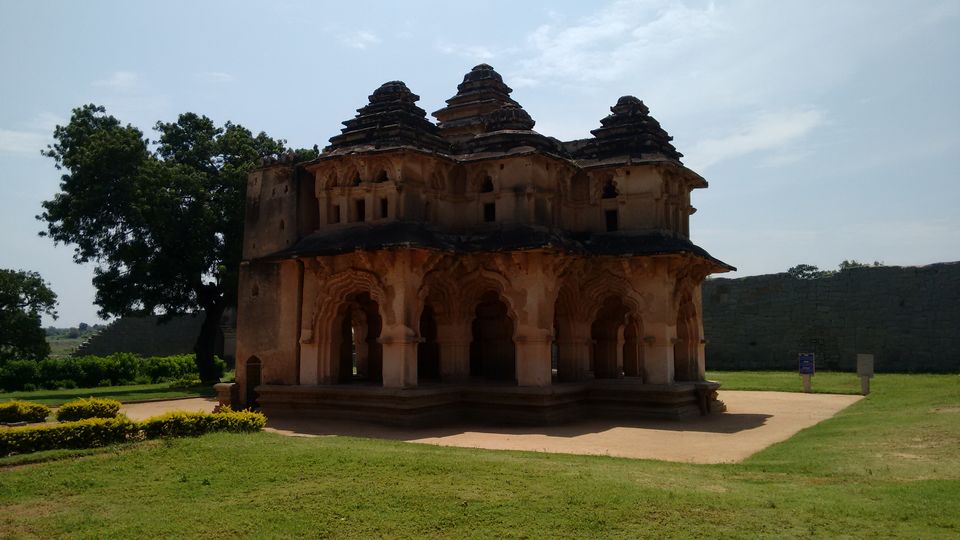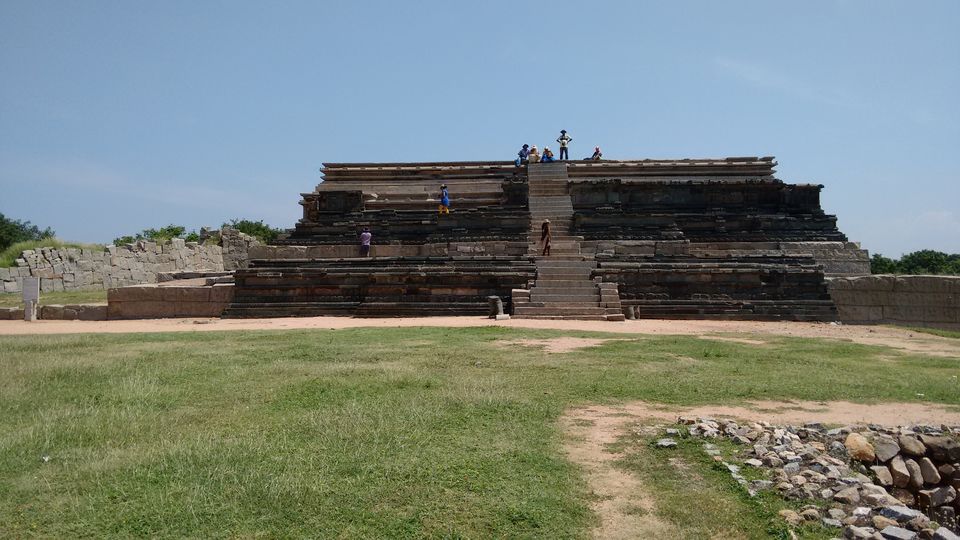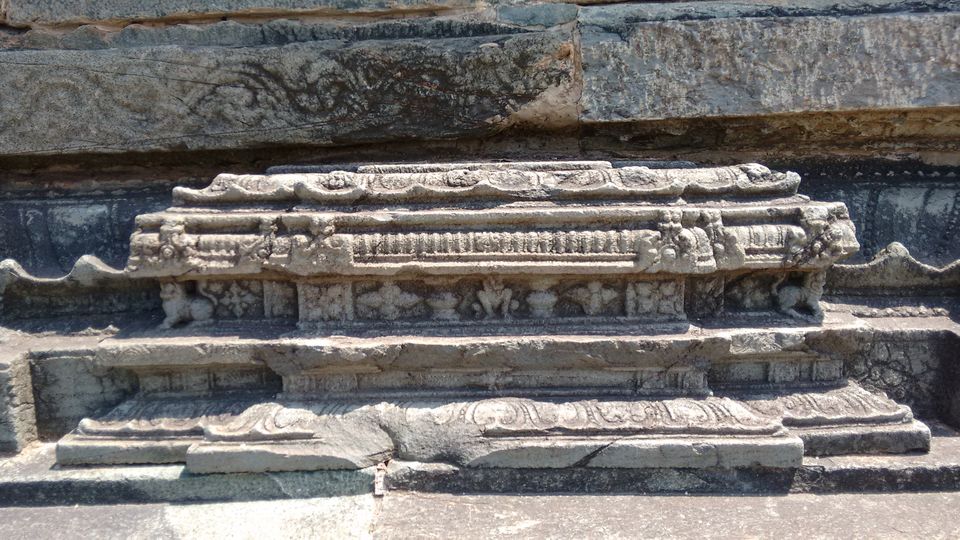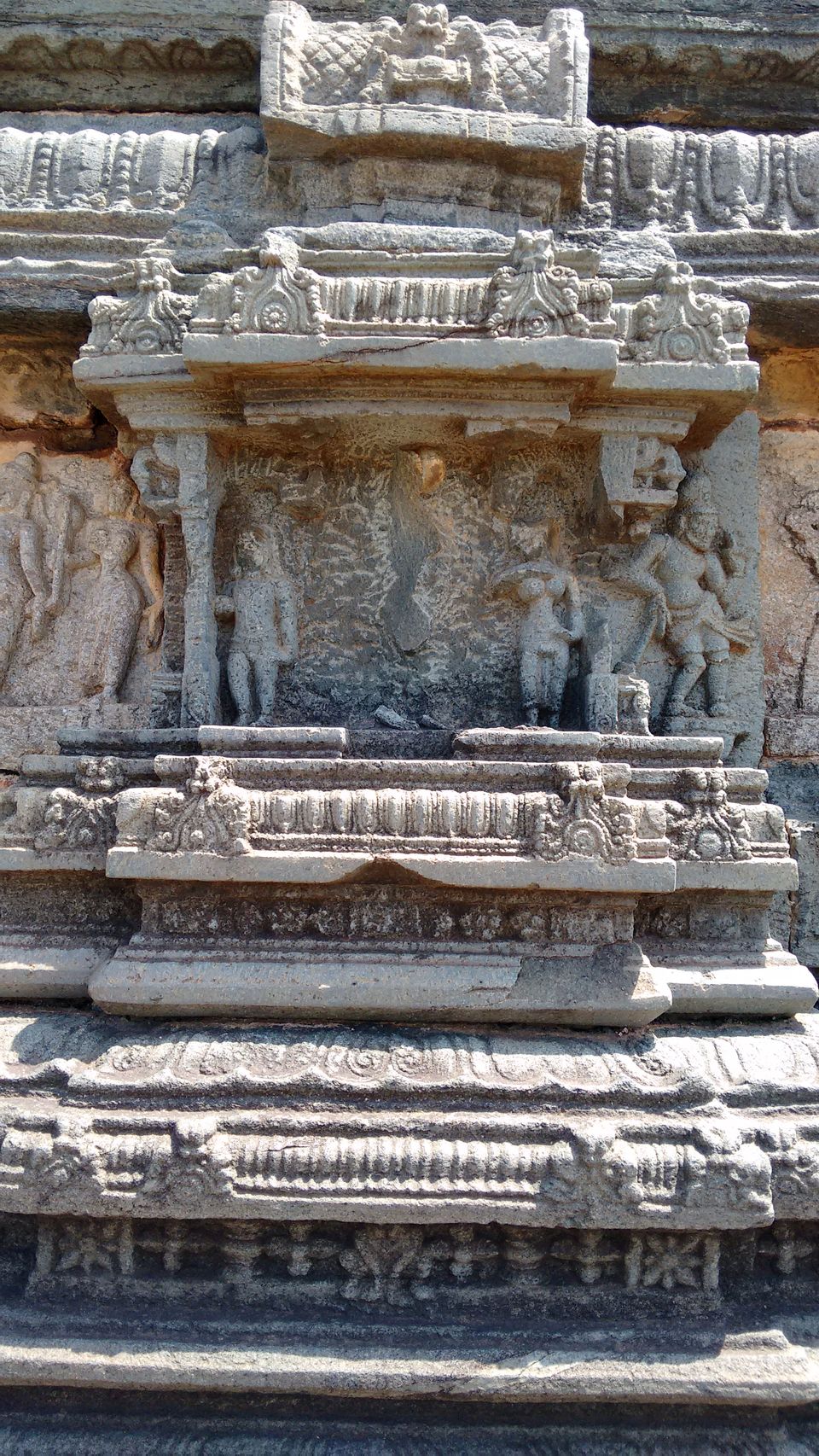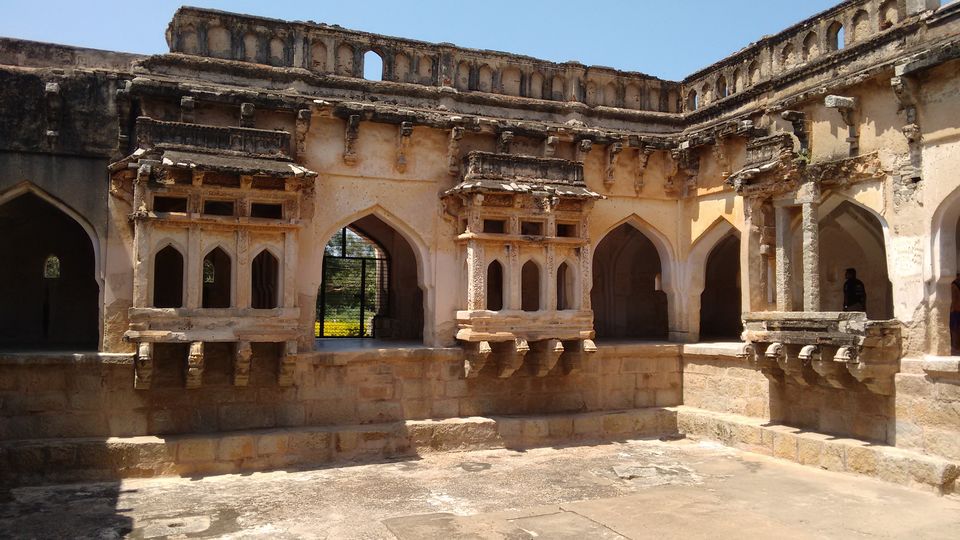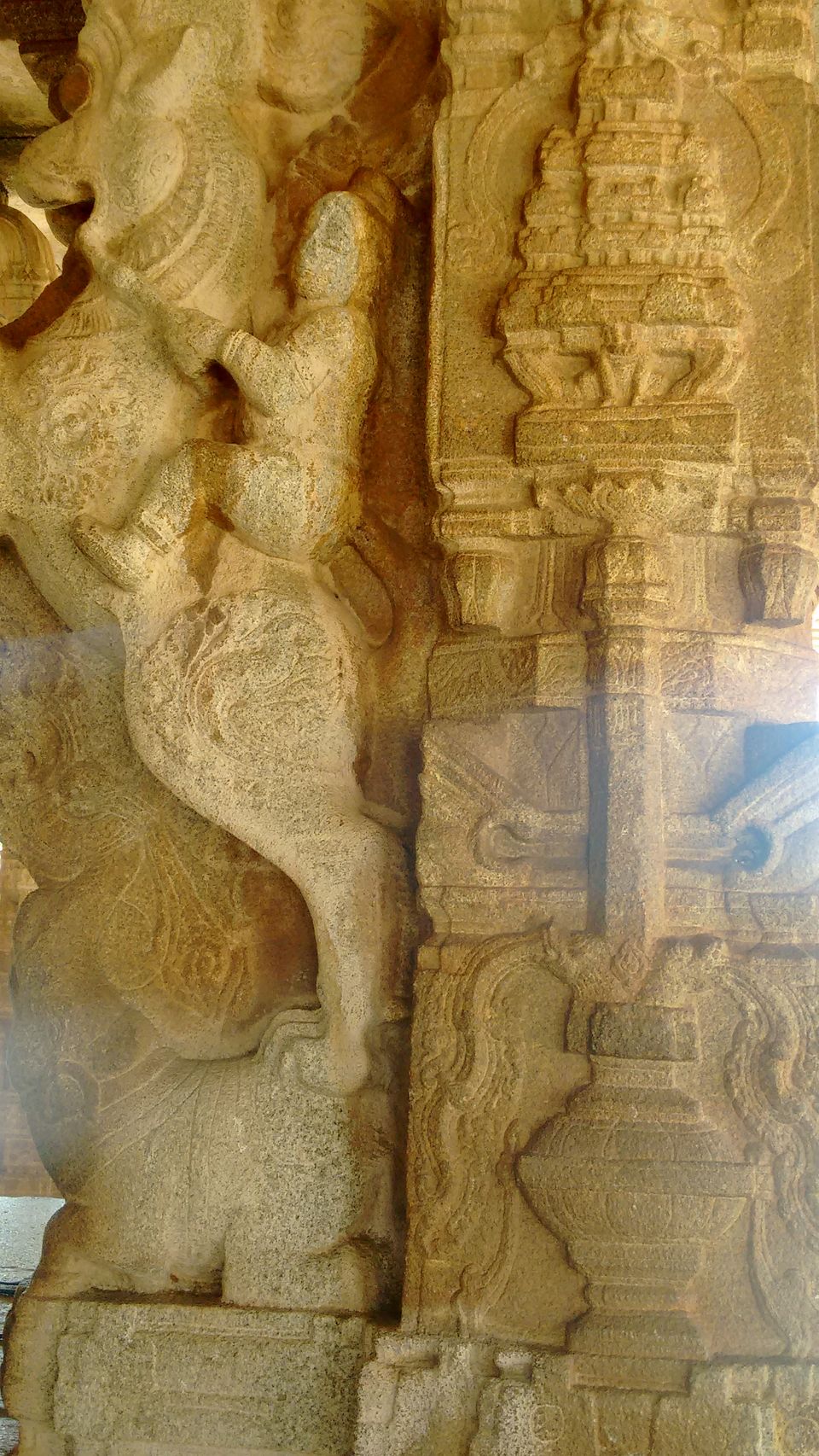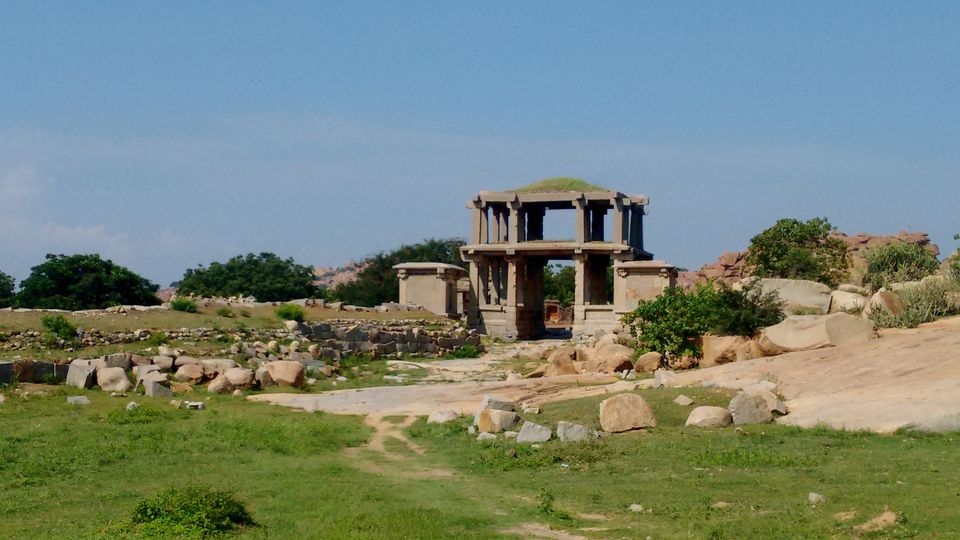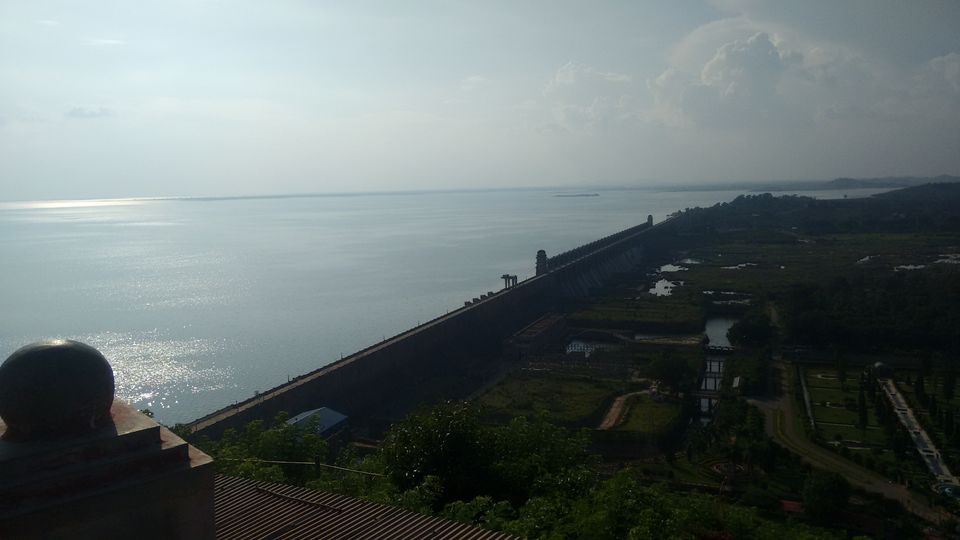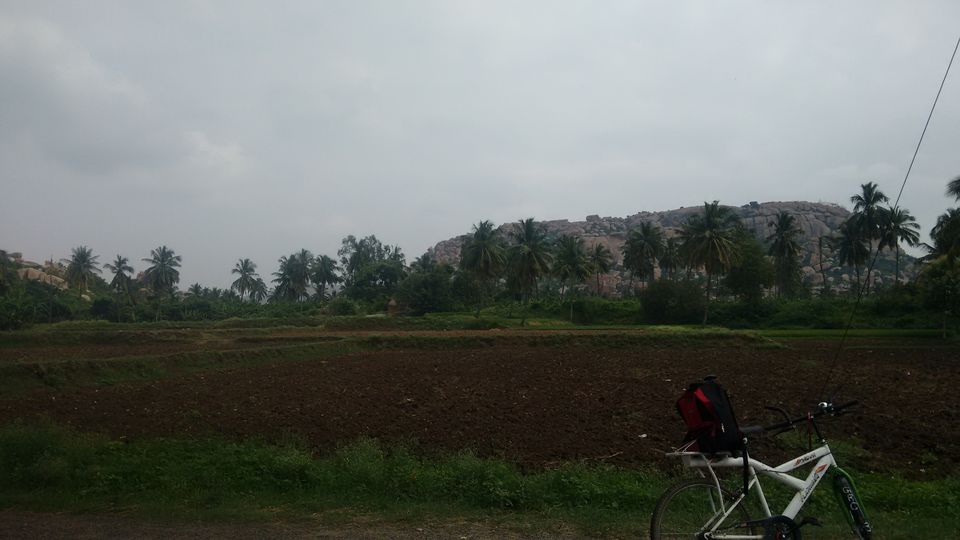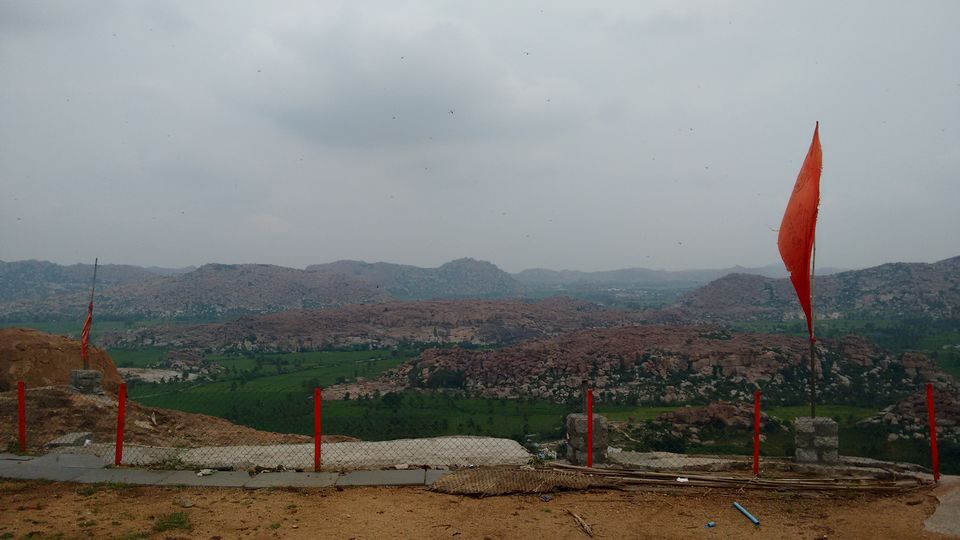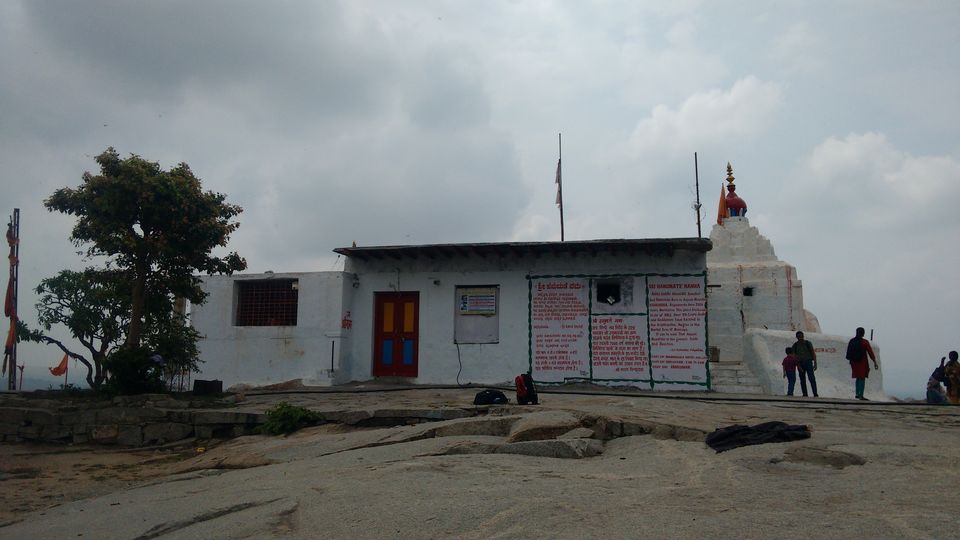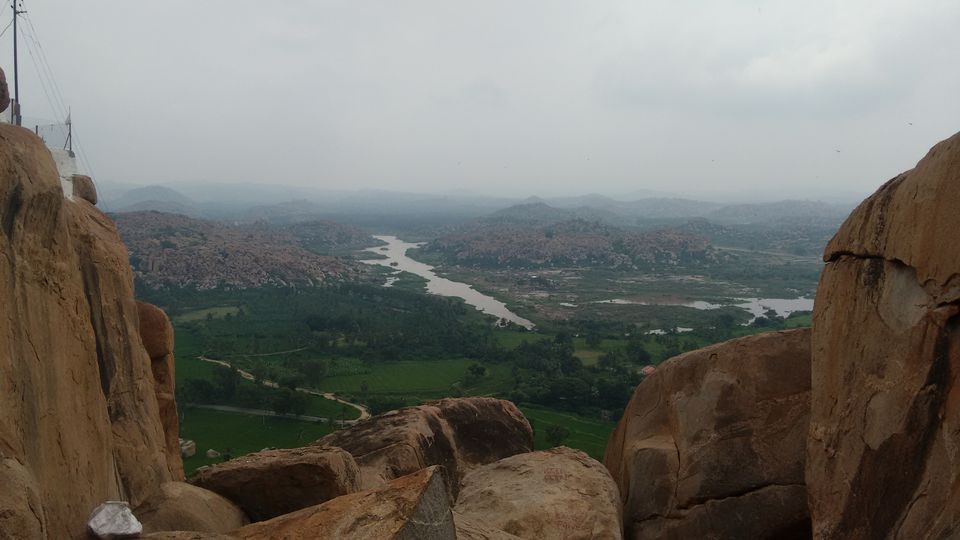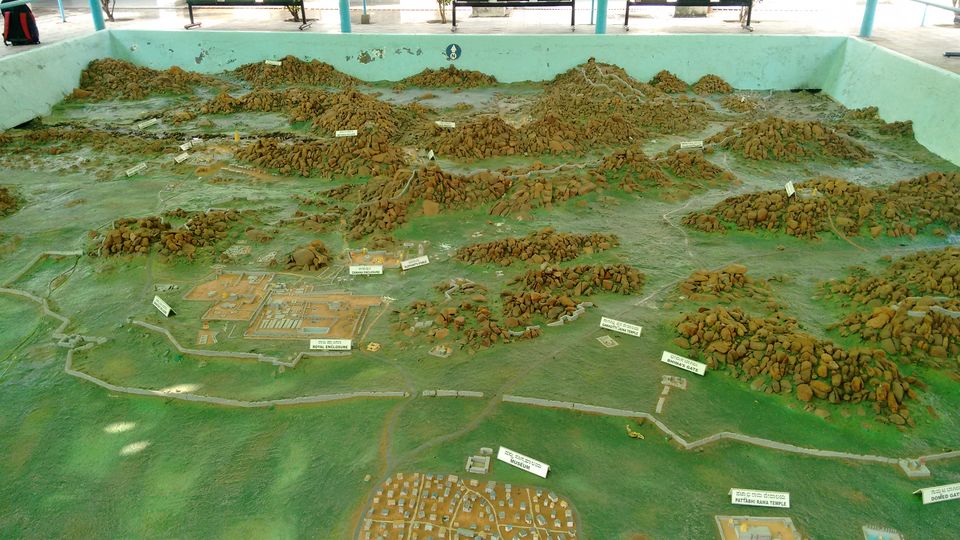 Much has been spoken and written about Hampi, the capital of Vijayanagara Empire and now a UNESCO World Heritage site. But, every one has a different story to tell and so do I. Tourists, both from India and abroad visit Hampi in large numbers, to see the glorious times of India's past. One of the largest cities then, it was at the centre of religion in South India having prominent temples like Virupaksha temple. The Tungabhadra river flows close by. Before I go on writing about the places to visit in Hampi, some pointers for aspiring travelers.
1. The city closest to Hampi is Hospet where you can reach by bus or train. You should plan your stay in Hospet. Hampi is 10-12kms from Hospet. I took a bus from Bangalore, it took me about 7 hours to reach. There are many good hotels in Hospet and you can check in any one of them. My hotel was on College Road, near Ambedkar Circle.
2. Climate of Hampi is hot and dry. We carried a hat, umbrella, lots of water and sunscreen. Believe me, it did us good. These are must have on your list.
3. Bus services run between Hospet and Hampi from morning till evening. You can take one of them for reaching Hampi or coming back to Hospet. The bus from Hospet to Hampi drops you near Virupaksha temple.
4. Once in Hampi, we hired an auto for first day to visit all the places, starting with Virupaksha temple. But, on the second day, we had to visit the places on the other side of Tungabhadra river, such as Anjani hills(birthplace of Hanuman). Since these places were close by and the road is good, I rented a bicycle for going around. You have to cross the Tungabhadra river near Virupaksha temple itself, it hardly takes 2 minutes.
5. Food will never be a problem and you would find enough places to eat on both sides of the river. However, we usually stuck to veg meals as we could be sure it was fresh.
Now, with all these details in mind, I will describe all the major places of interest. This list is not exhaustive an in fact there are more than 25 places to visit. We managed to visit 16-18 of them.
1. Virupaksha Temple: Undoubtedly the best of all, this is where your journey begins. Dedicated to Lord Shiva, the temple is more or less intact. Beautifully carved pillars, courtyard, and shrines adorn this temple.
2. Pathaleshwara Temple or the underground Shiva temple: Situated below ground level, there is knee deep water with open place inside and a shivalingam as well. It is cool inside, though you need to be careful about the bats due to darkness.
3. Lotus Mahal: The Royal Enclosure in Hampi has several prominent structures and one of them is Lotus Mahal. A two-storey structure, we found it to be cool even during afternoon. There are gardens all around.
4. Mahanavami Dibba: Also in Royal Enclosure, this pyramid sort of structure was probably used for conducting open air rituals. Some very beautiful carvings can be seen on this.
5. Pushkarani: It is pond near the Mahanavami Dibba which has a series of steps, arranged in a distinct fashion.
Other major attractions we covered on first day were Vijaya Vittala Temple, Elephant's stable, Queen's bath, Laxmi Narasimha, Badavi Linga, Krishna temple, Hazara Ram Temple and Tungabhadra dam. However, we missed out on going to Mathanga hill, it is told that the view is beautiful from here.
On the second day, after crossing the river, we first visited Anjani hill. I guess a climb of some 600 steps and we reached the birthplace of Lord Hanuman. All I could say about this place was that you would be moved by the devotion of the people, the massive expanse of Hampi seen from this height and the might and spread of the ancient empire.
Thereafter, we also visited several temples in Anegondi and the Pampasarovar lake. The ride on bicycle was really fun and we enjoyed it. We probably rode for 12-15 kms that day.
On the bus back to Hospet from Hampi, we un-boarded at Kamalapur, where there is a museum run by Archaeological Survey of India, having stone inscriptions, sculptures, idols, pottery, and weapons from that era. There is also a model of Hampi in the central courtyard. The garden is equally well maintained.
I think when you travel, you not only discover a place, but you also discover yourself as well. The pleasure lies in seeking new lands, in expanding your horizons. It gives you the courage and strength to leave an impact so powerful that people centuries after will remember you.
Also on Tripoto: My blogs on visit to Coorg, Bithoor, Mysore, and others.