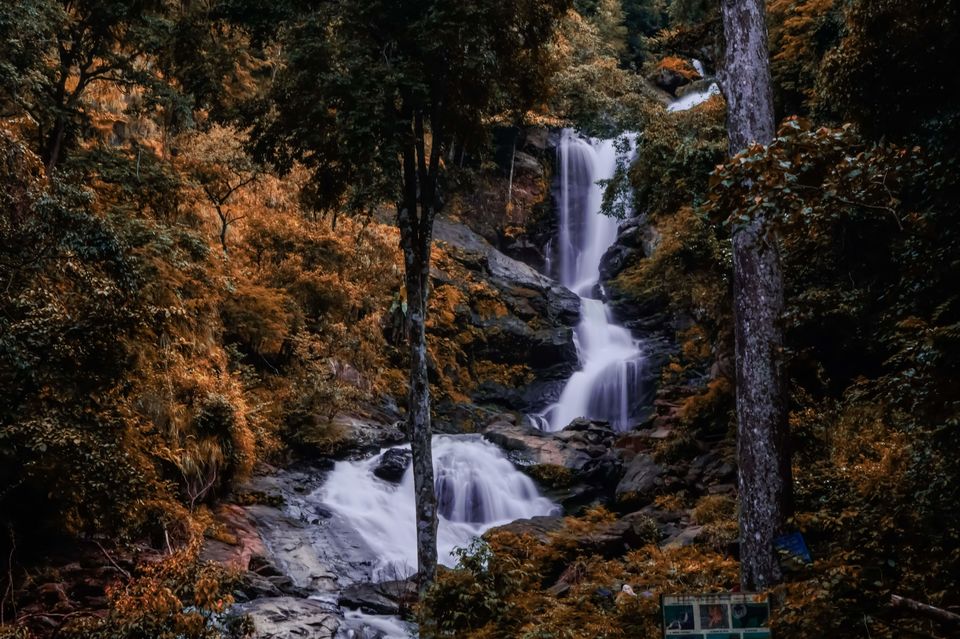 Traveling or photography wasn't my thing before, telling stories was my pass time from childhood along with playing sports, but then as the years went by, I fell short of stories to tell, I had lost courage to speak up as I was short of stories to share, and then the social media took the world by storm, somehow it has shown me a way to get back my pass time, but this time around it was more of a passion than a pass time.
With same amount of passion and enthusiasm, I had convinced my friends to come along with me on a ride to western ghats of India for more of a native experience than a sophisticated planned holiday.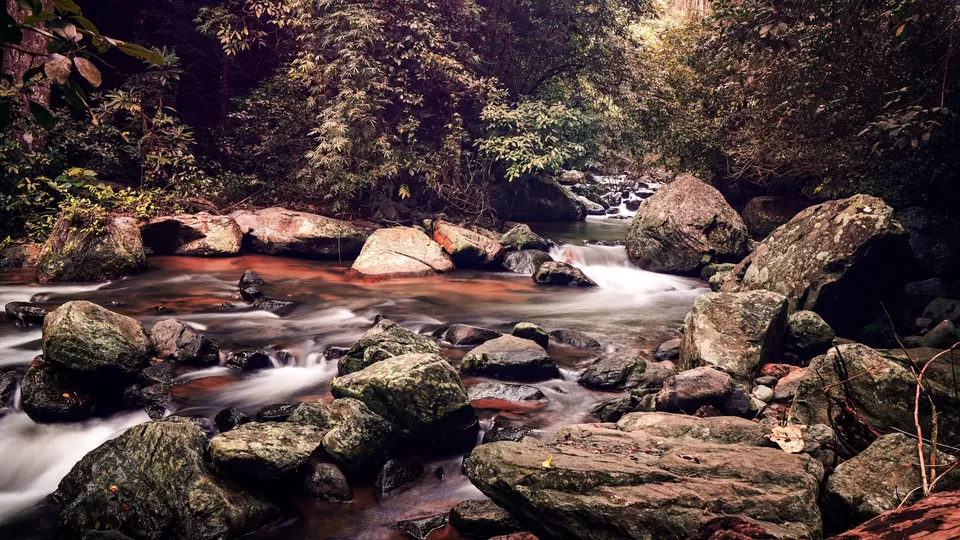 We were late to start our journey due to Bangalore (South India city) traffic and some uncontrollable situations; our first stop was a waterfall which was close to 300 KM from Bangalore- Mallali falls. We couldn't make it on time as the falls would be closed by 17:00 hrs.
We managed to reach the falls at around 17:30 hrs, the path that leads to the bottom of the falls was closed as expected, but somehow we held back near the fencing and ordered some food at a local stall next to it.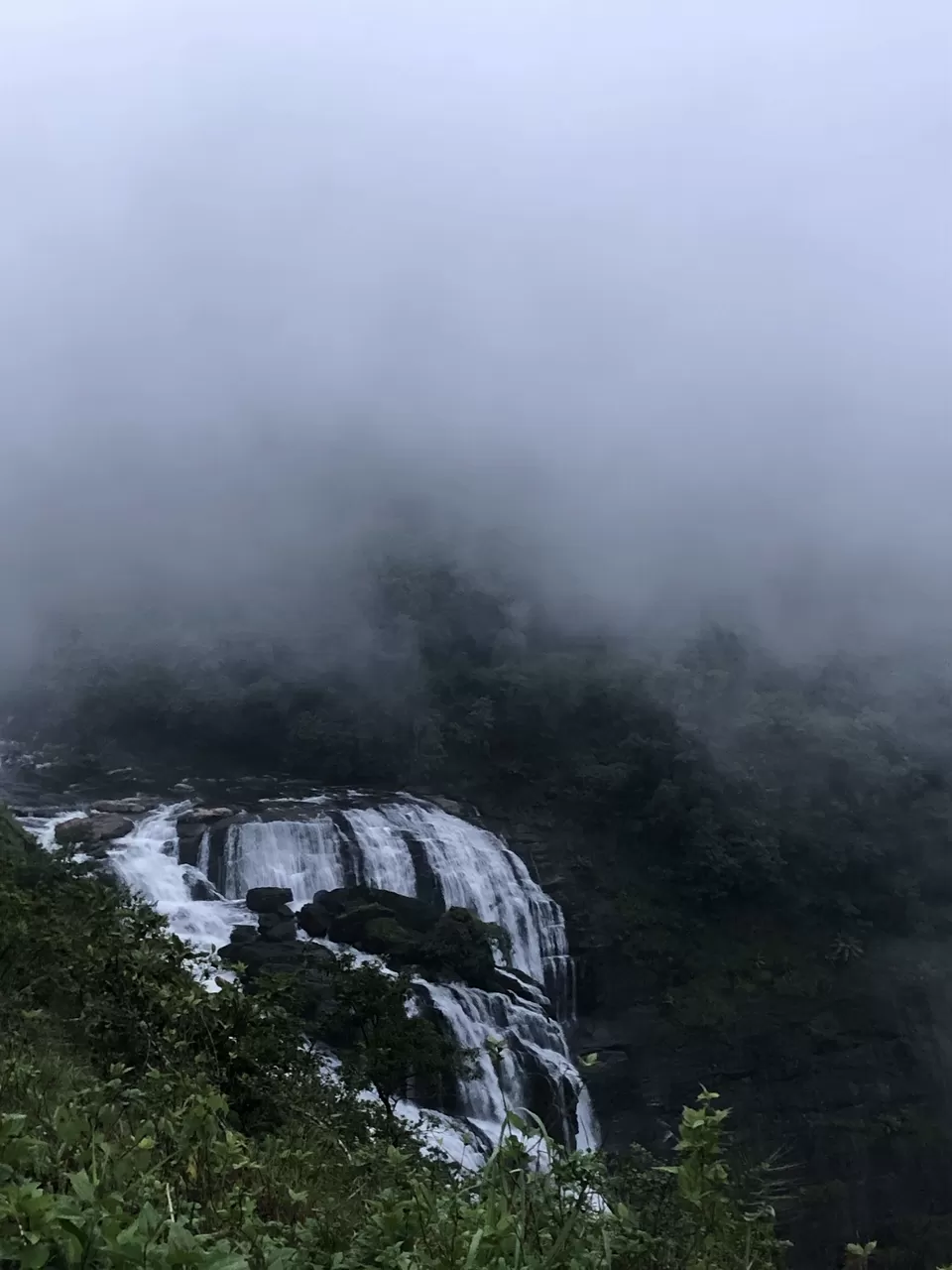 There were literally none other than us and the stall keepers who were a local family at the location, it was a calm, peaceful, serene setting were we could hear the sound of water gush through the curvy rocks and the strong breeze flow through our hair. That was a worthwhile evening after a hectic ride; we were told that due to the ongoing power project nearby there would be water released to the falls in another 15 min by the local family.
We were amazed to the see the water flow increase right in front of our eyes through the falls. It was a soothing experience with the wind blowing over and the sun setting through the mountains covered with clouds.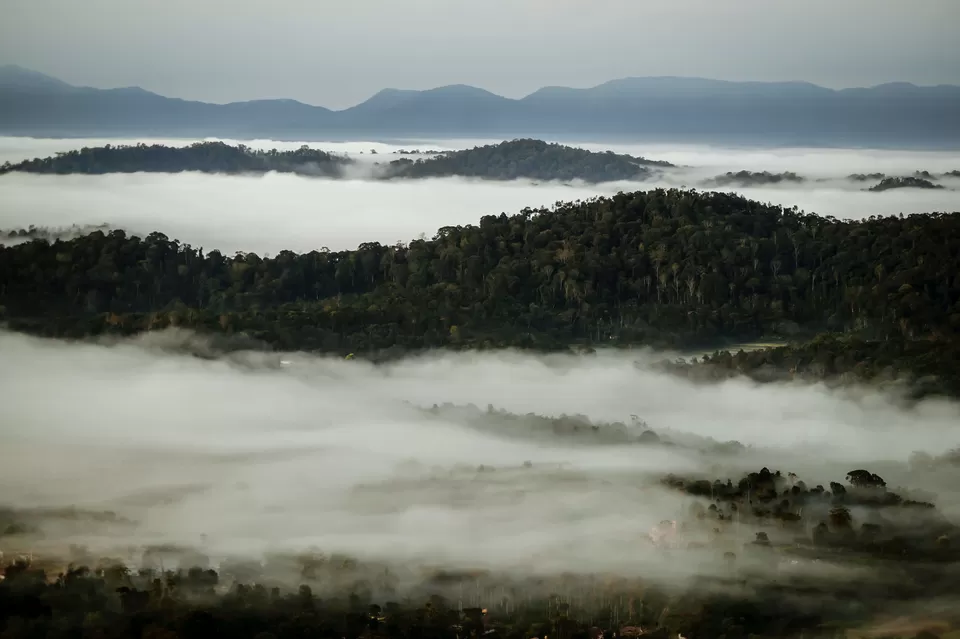 After staying there for a while, we drove back to the nearby city (Madikeri) late that evening to witness a sky full of stars cover our road that was perfectly laid amidst the ghats where the only constant was greenery, I guess that's why this place was called "Scotland of India".
We then crashed into our Airbnb (not before experiencing something spectacular) as we had an early day tomorrow; we have decided to visit two other falls the next day and then head back to Bangalore; our day started at 5:30 in the morning as we wanted to give a visit to the nearby place where we were told that we would be above the clouds.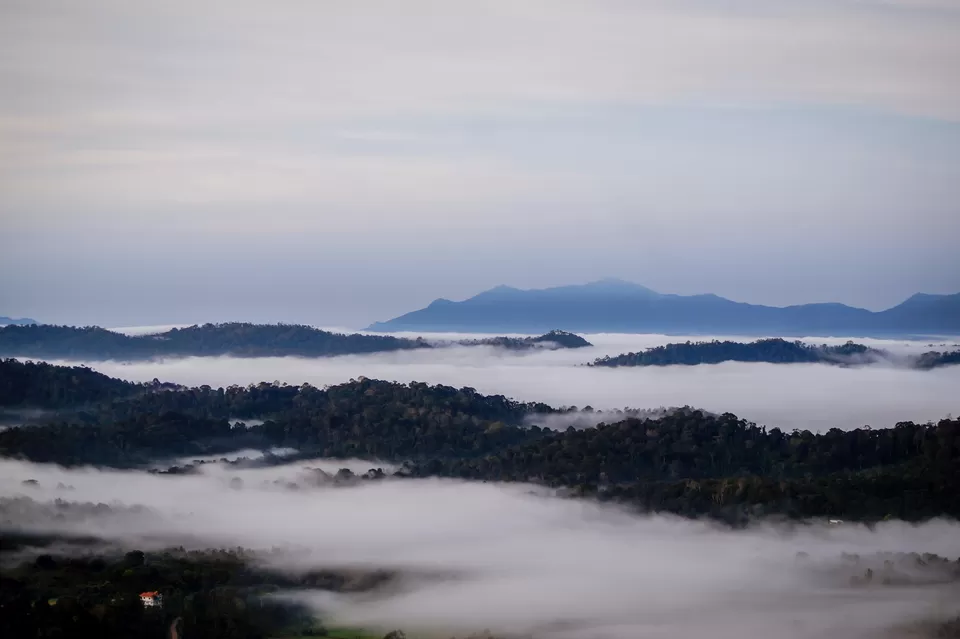 And trust me the view was mesmerizing, it was breathtakingly beautiful as we were caught in the moment with an Awww <3 for close to an hour. After admiring, commending, applauding we have decided to move on as "too much of anything can spoil the essence of it". By the way, this place was called as Raja's Seat.
Our next stop was at Abbey falls in Madikeri, the water level was good enough for us to try out some cheeky pictures and we were happy with what we got, we then headed back to the city to have some breakfast and start our journey towards Irrupu falls.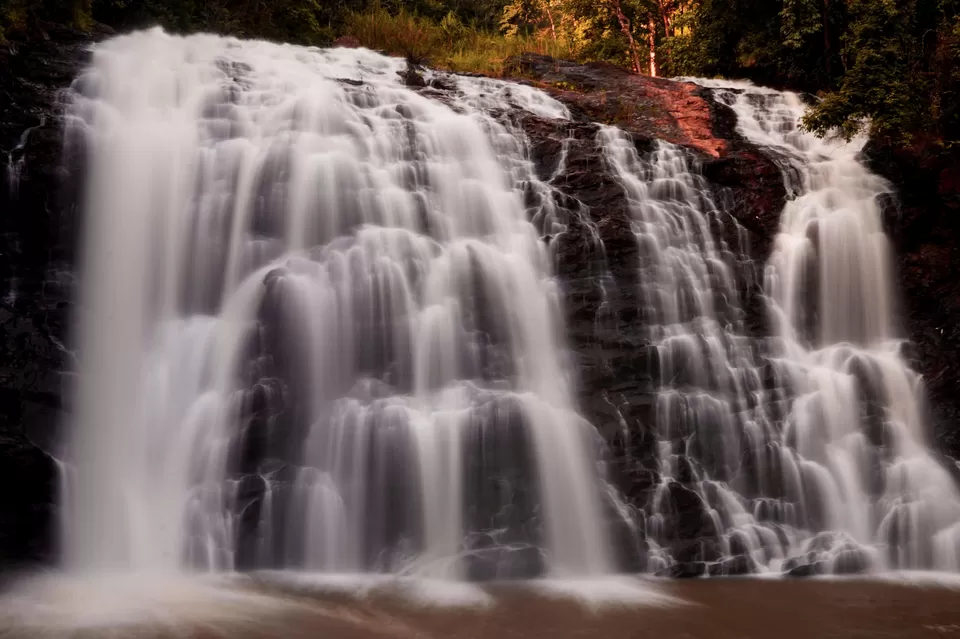 We had our breakfast at Neelsagar restaurant in Madikeri, the meal was decent enough to give us some energy to drive through the ghats for a little more than 2 hours to reach Irrupu falls.
Irrupu falls was magical, the short walking trail and few rocky steps were the jacks of this nature's wonderful setting, the falls was beautiful with the water flow being right in check for people to get under it and have some fresh water caress through their body and enjoy a nice bath.
It was a stepped falls, with flow being altered at junctures naturally; the Sun was playing peek- a- boo with us the entire time; overall experience was good for the amount of time spent to reach the falls. After we embraced the beauty, we have started back to Bangalore and reached our abodes at safety after a 7 hour long drive.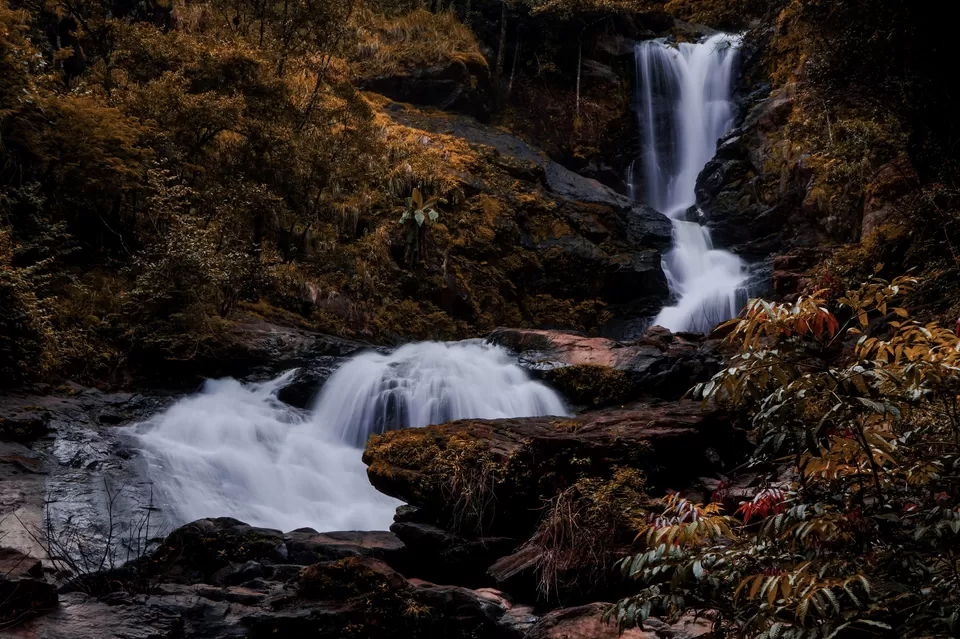 But then, why have I told you this story? do you remember, I have told you that telling stories was my pass time before and now it has become my passion? Credits to Photography, this art has taken me places in order to just live in the moment, capture it and share it with you all to make me happier with my pass time, oh sorry! make me happier with my passion.
So until next one, happy traveling and happy clicking, do read my other travel experiences down below in the same blog. And yeah! I forgot to mention, do comeback to this website (or blogspot, if you want to call it that way) after 48 hours to find out what we experienced that night in Madikeri. Peace!
Follow me on Instagram (@manikanta_travelgram) for more travel pictures