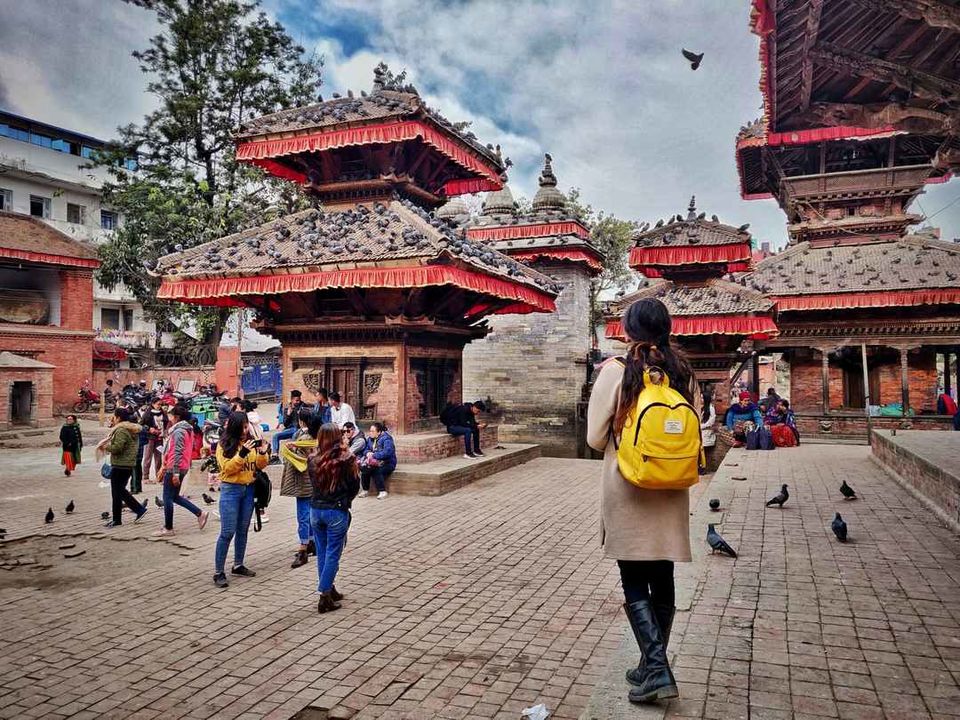 Kathmandu, Nepal's capital, is set in a valley bounded by the Himalayan Mountains.
Kathmandu is an incredibly diverse, remarkable architecture, lovely wood craving, culturally influence handicraft and every street have shrine which shows cast the splendor of Nepal.
When I see the Kathmandu, it's so astounding. People are staying together so enthusiastically. I find so harmony and congruity. The manner in which they execute their way of life it's so extraordinary and feels like home. Every day I am learning here, every day I am encountering new information, every day I can find myself in this delightful city. Actually, this city reminded who I am.
Here are the top 5 places:
1. Kathmandu Durbar Square
2. Bhaktapur Durbar Square
3. Patan Durbar Square
4. Pashupatinath
5. Boudhanath Stupa
Kathmandu Durbar square is the heart of Kathmandu city. Kathmandu Durbar Square front of the old royal residence of the former Kathmandu Kingdom which goes under UNESCO World Heritage Sites.
Kathmandu Durbar square, also called Hanuman Dhoka Durbar, used to be the palace of the Nepali royal family and executives.
This antiquated palace lies in the main of the city.
It has huge Royal Palace with different temples, inside just as outside the temple, dating from the 15th to the 18th century.
This royal residence is named after Hanuman, the monkey god, as a stone statue of Hanuman is set right beside the main passageway ensuring the entire palace.
It does carries out lot of culture and authentic significance for the people of Nepal. Known for its rich culture and art.
I am infatuated with Kathmandu Durbar Square. Pretty much every evening I love to spend time at Basantapur. The streets are so comfortable to stroll in Kathmandu Durbar Square. Those handiwork stuffs showed so wonderfully. The market looks so colorful, anybody can appreciate. You can do shopping there. People are so cordial.
You have plenty things to do around Kathmandu Durbar Square. The museum let you think about the Kathmandu Durbar. In addition, street foods are smelling all over the place. Trust me, it's so yummy and modest.
Do you know why Kathmandu Durbar Square is so famous? It's because you can see the Ghar (home) of live God. We called her "Kumari". Believe me, you can discover fascinating realities.
The square is encompassed with superlative architecture from hundreds of years. The magnificent historical former kingdom that one ought to never miss to visit in Kathmandu.
How to reach Kathmandu Durbar square?
It is situated at Basantapur, Kathmandu. There are such a significant number of approaches to arrive at Kathmandu durbar square.
• From Tribhuvan International Airport to Kathmandu durbar square, it just takes 21min (7.4 km) from taxi.
• You can experience local transport from Kathmandu Airport. They will drop you at Ratna Park or in front of Kathmandu Mall. You need to stroll for 5 minutes until you arrive at goal.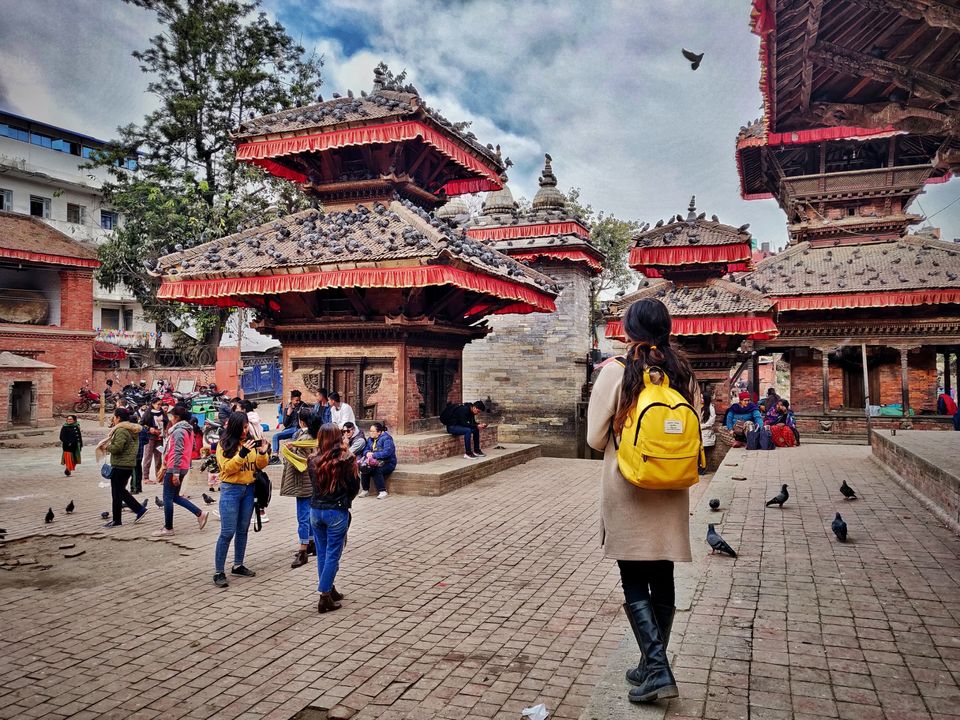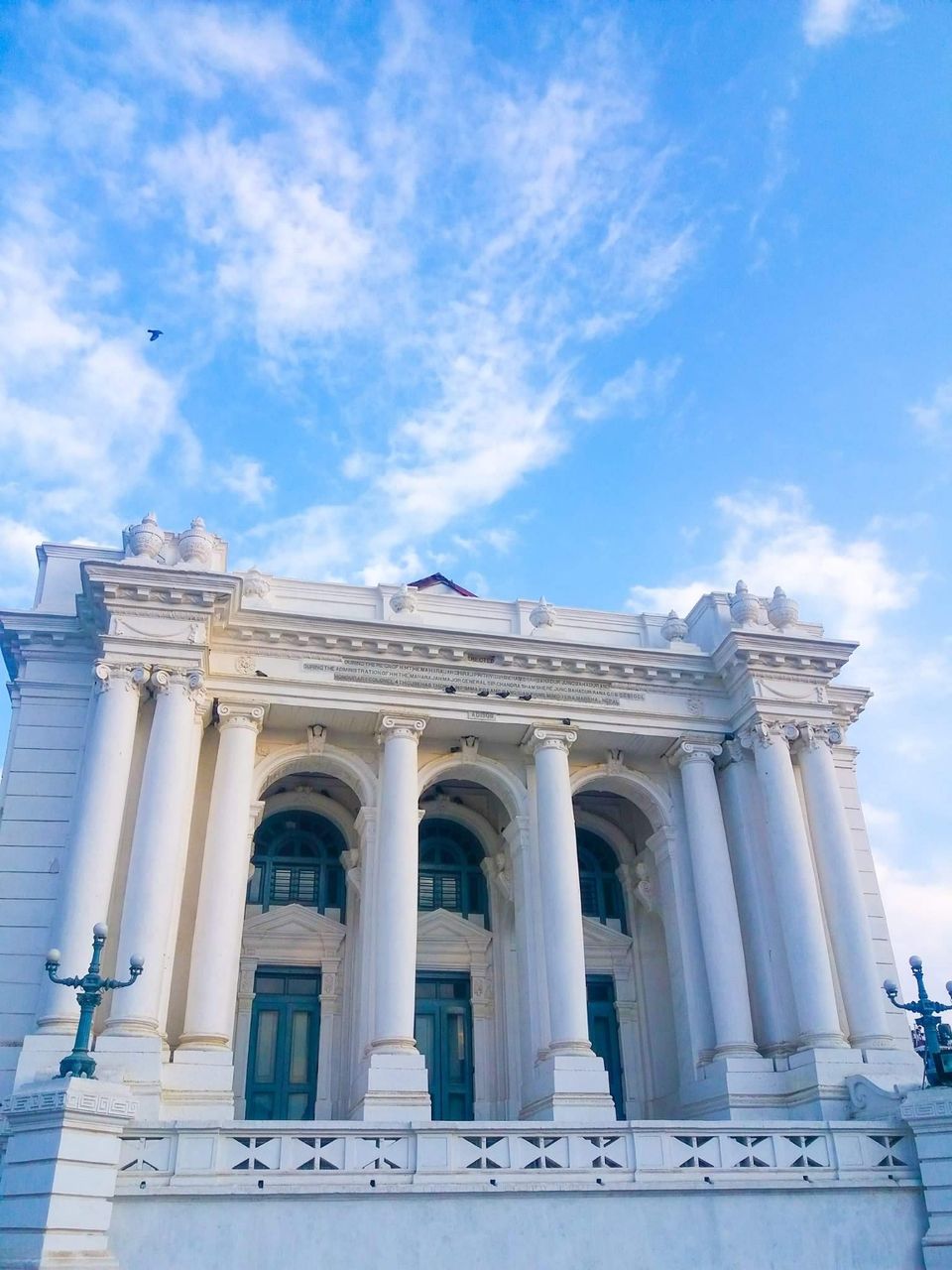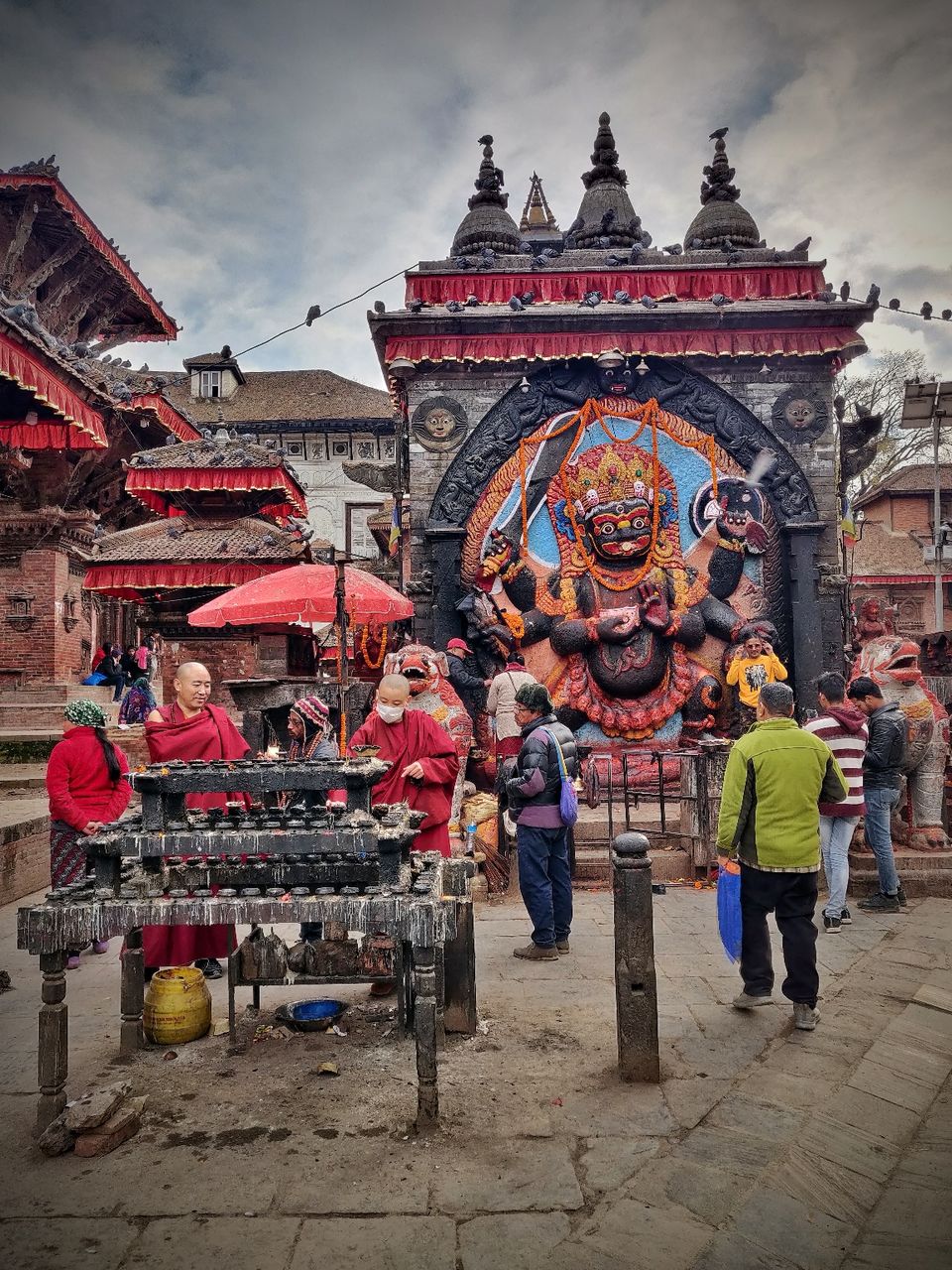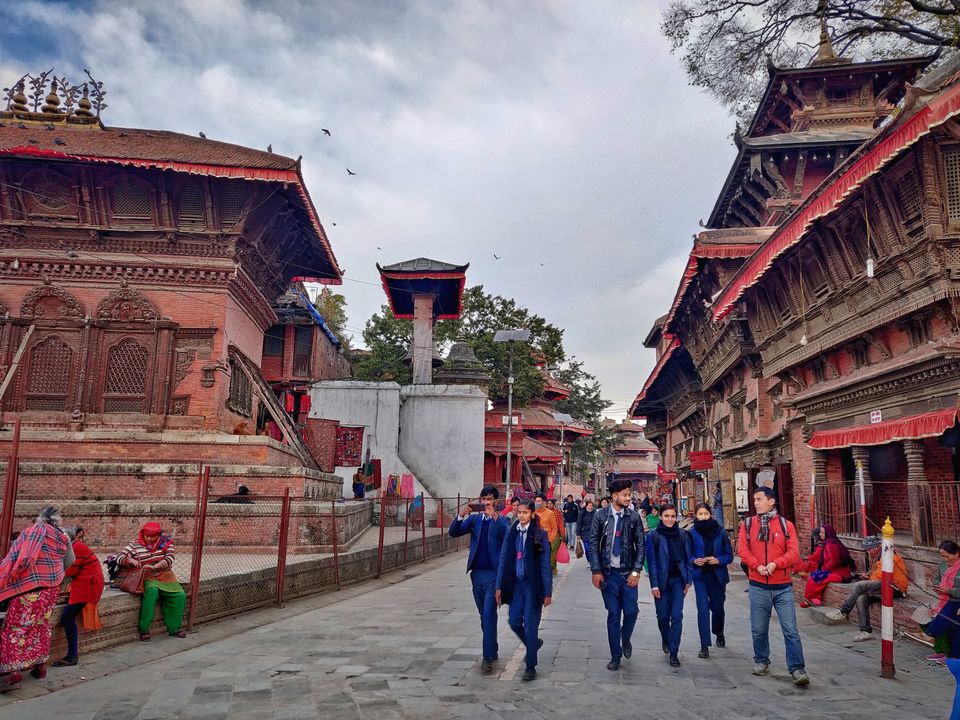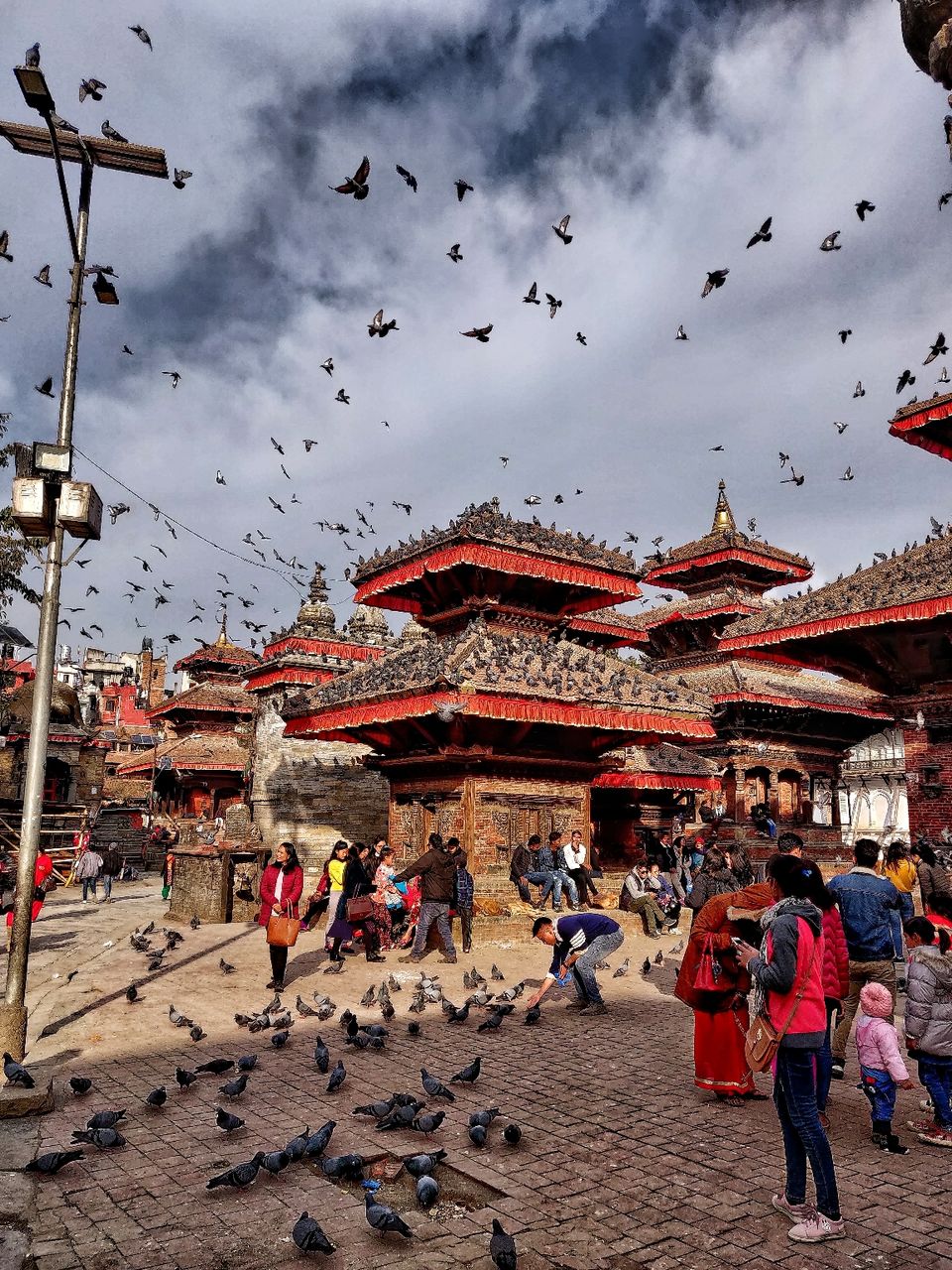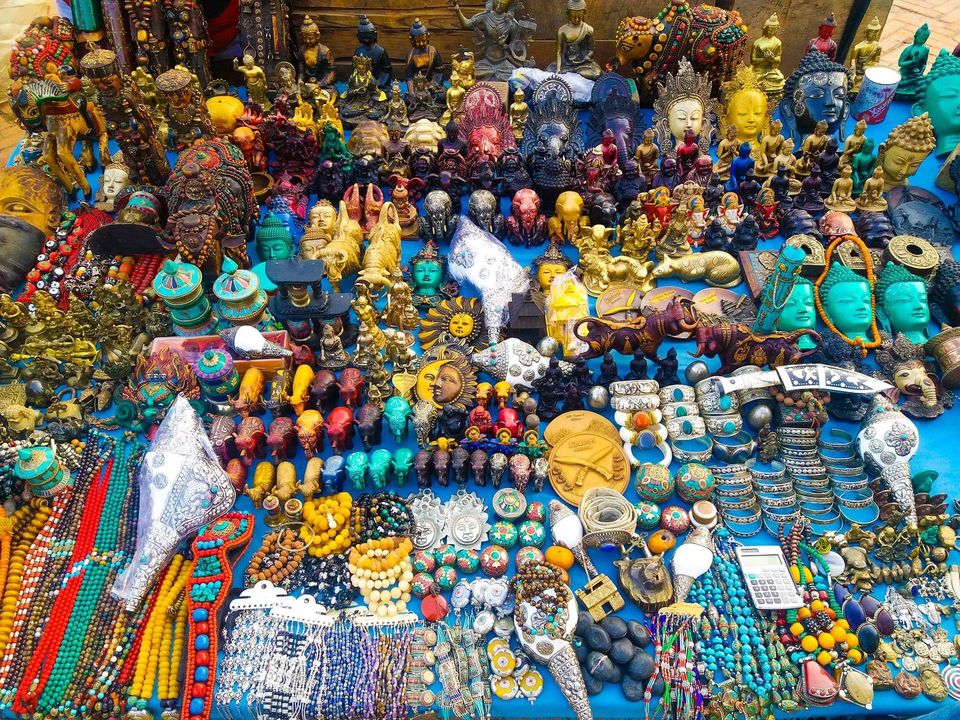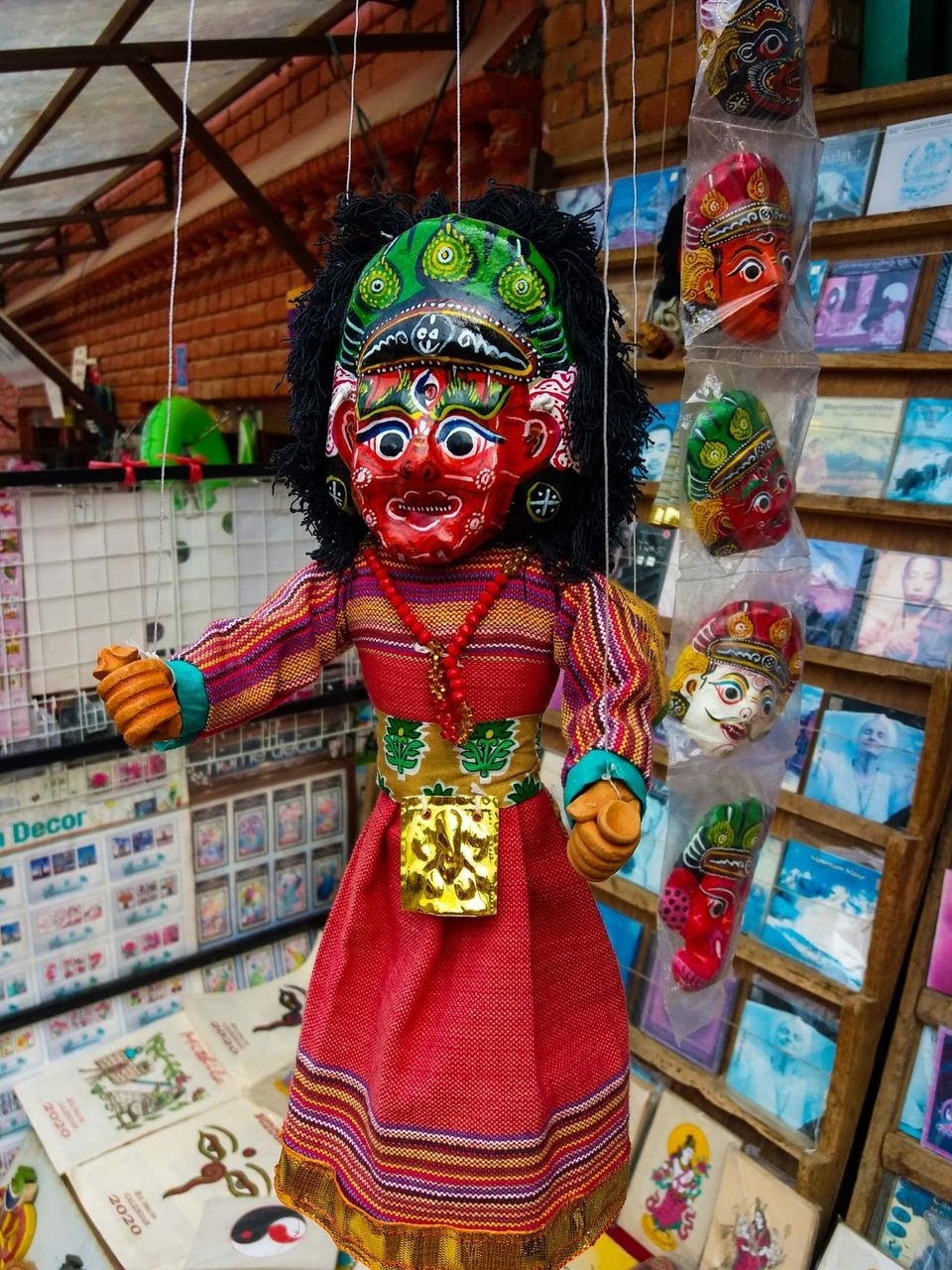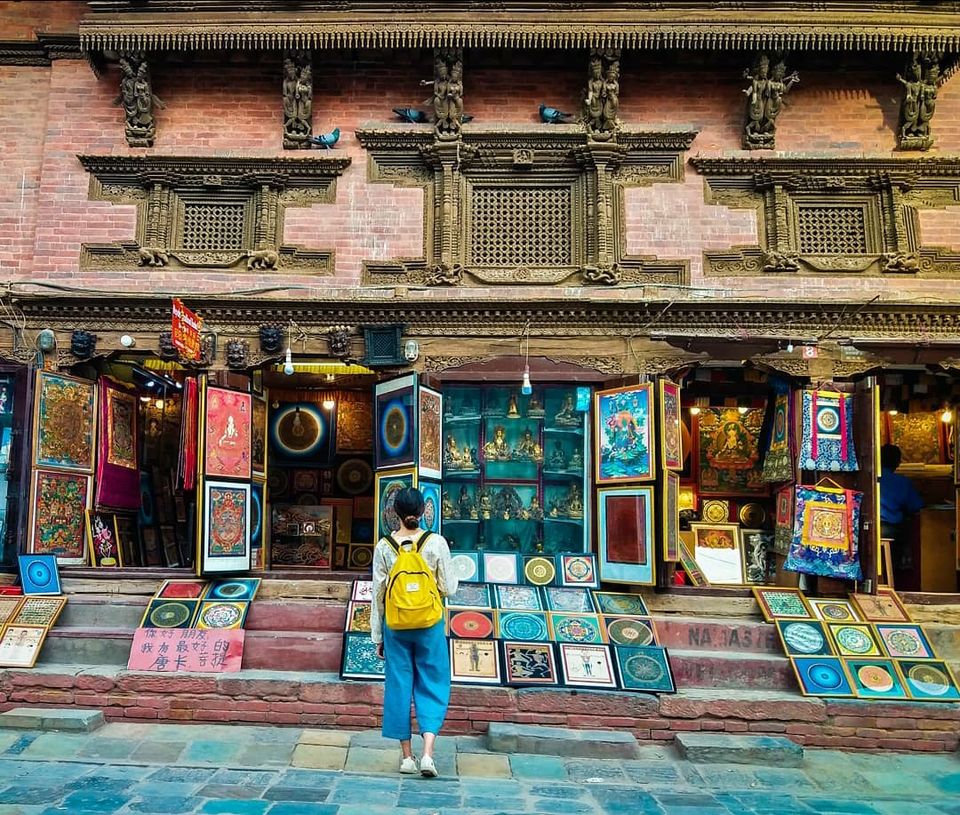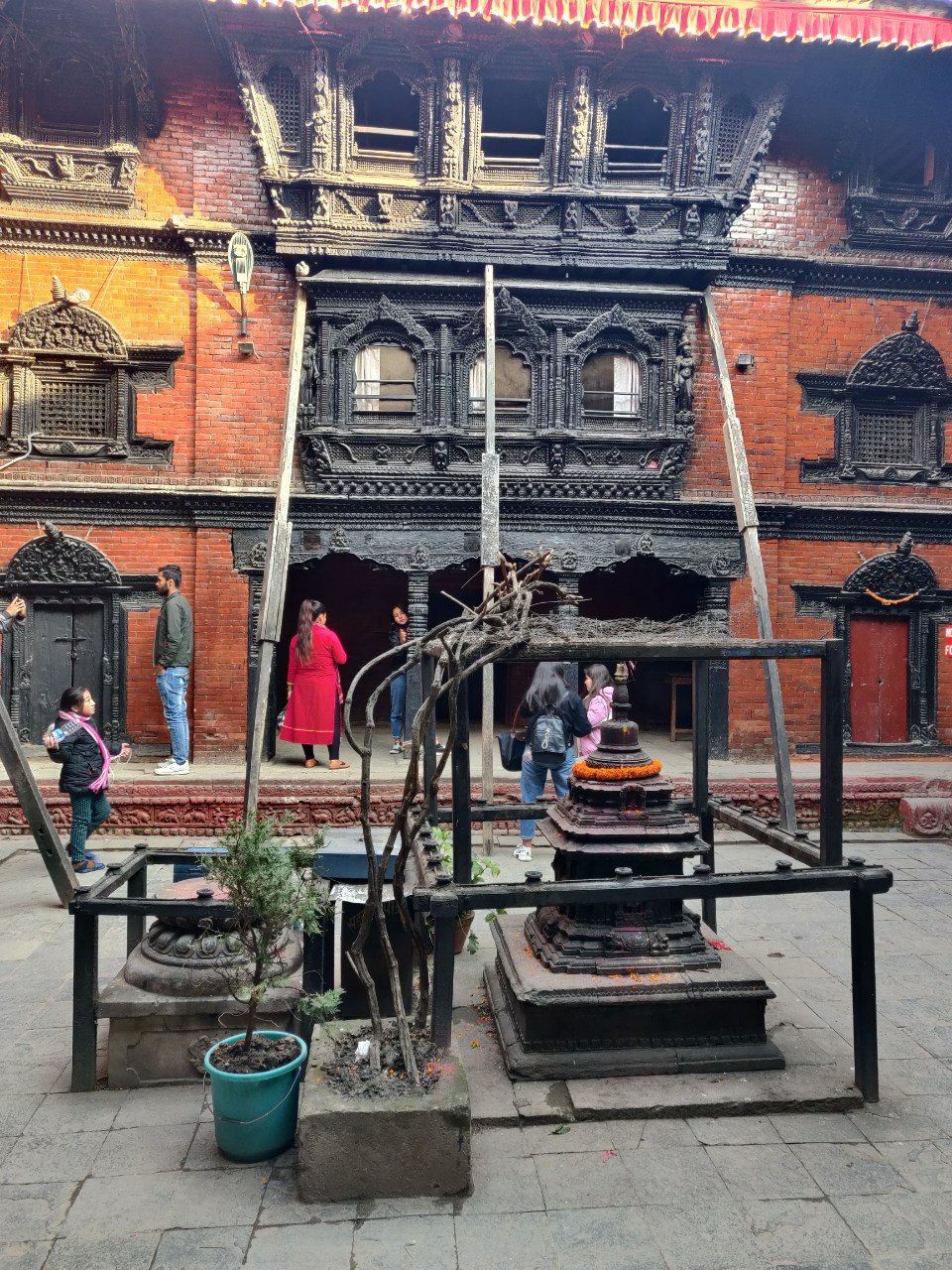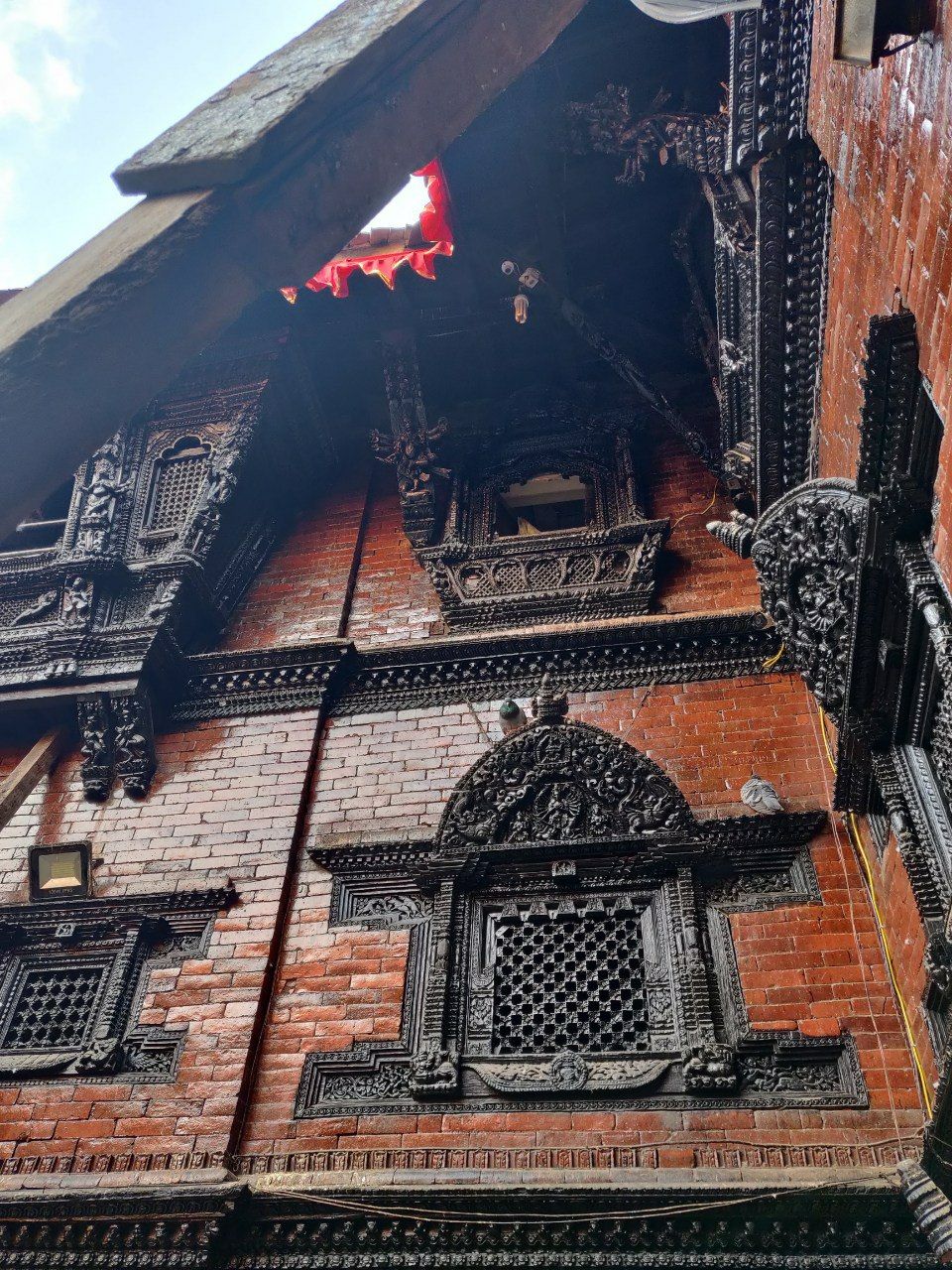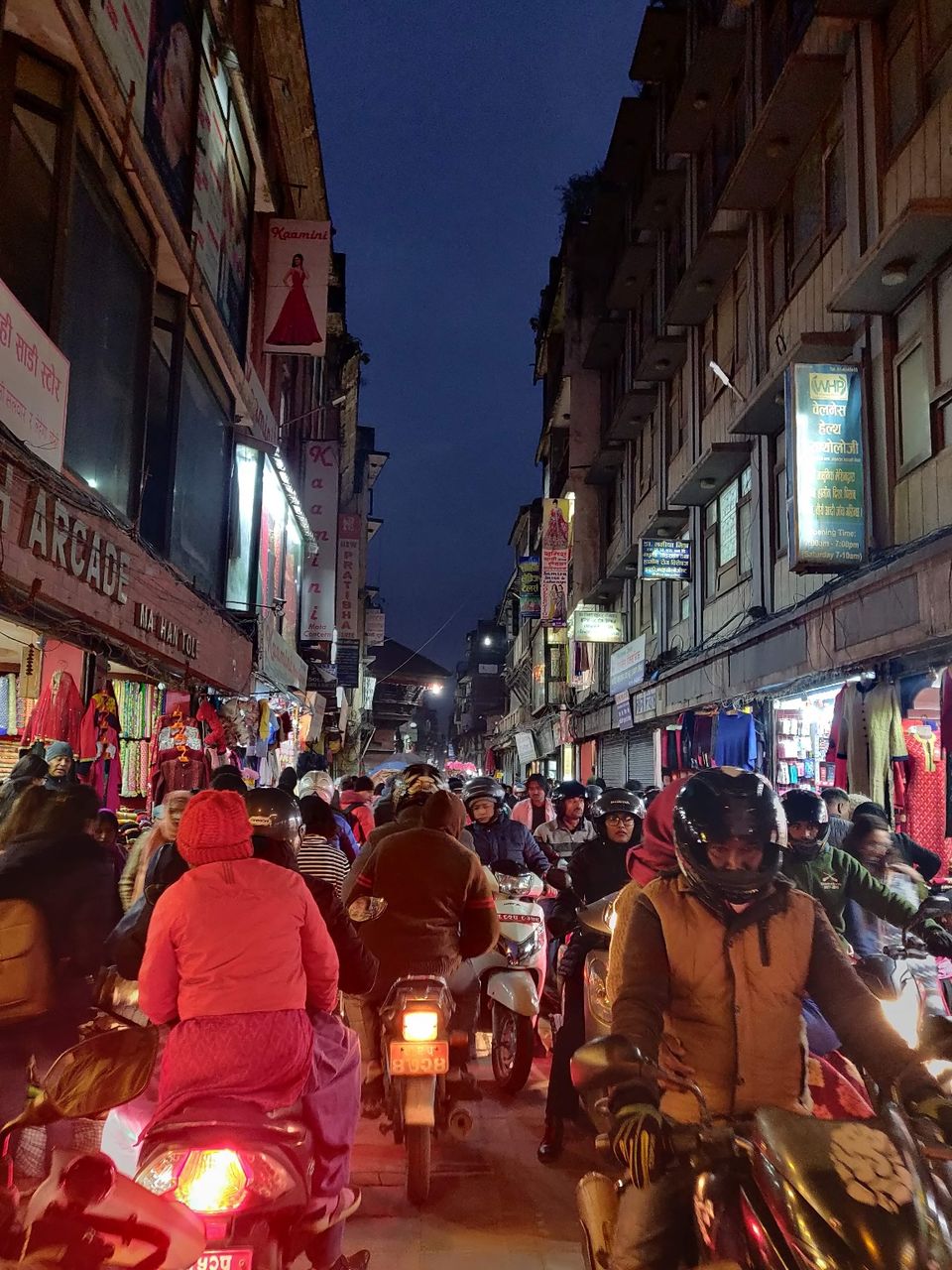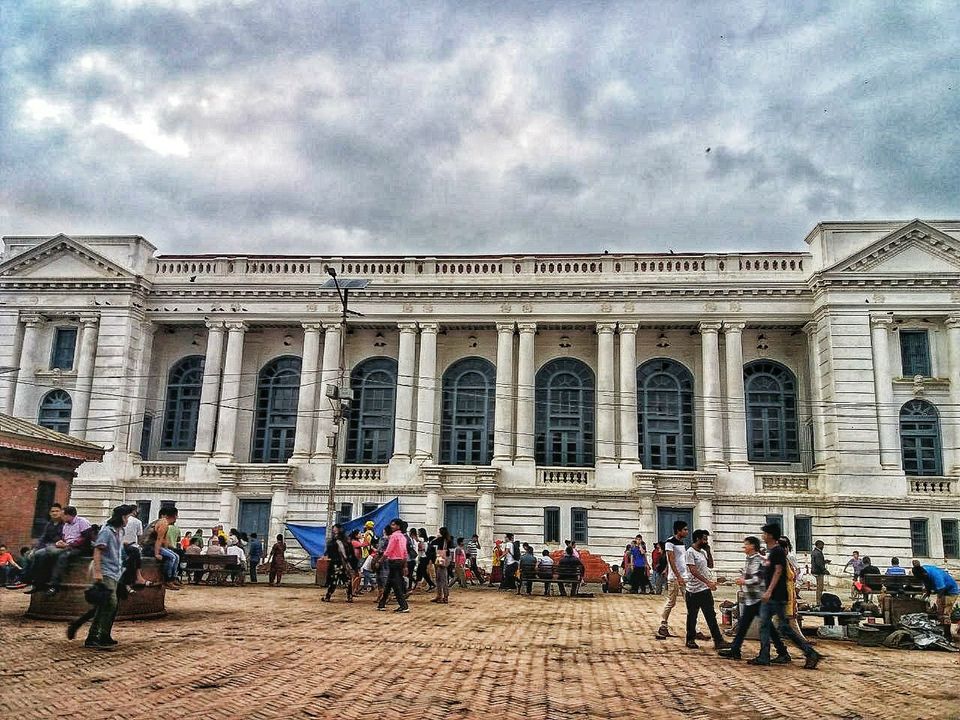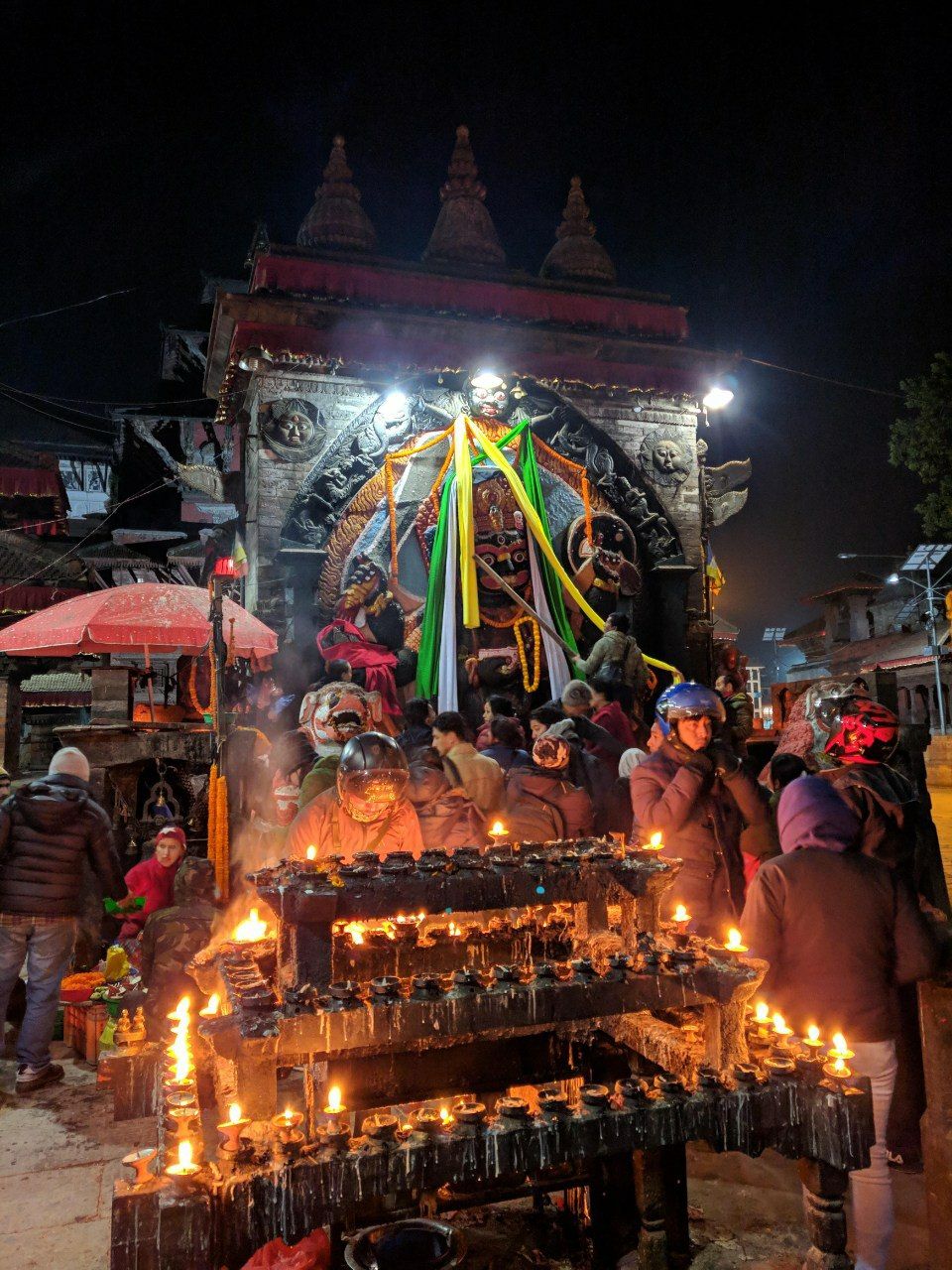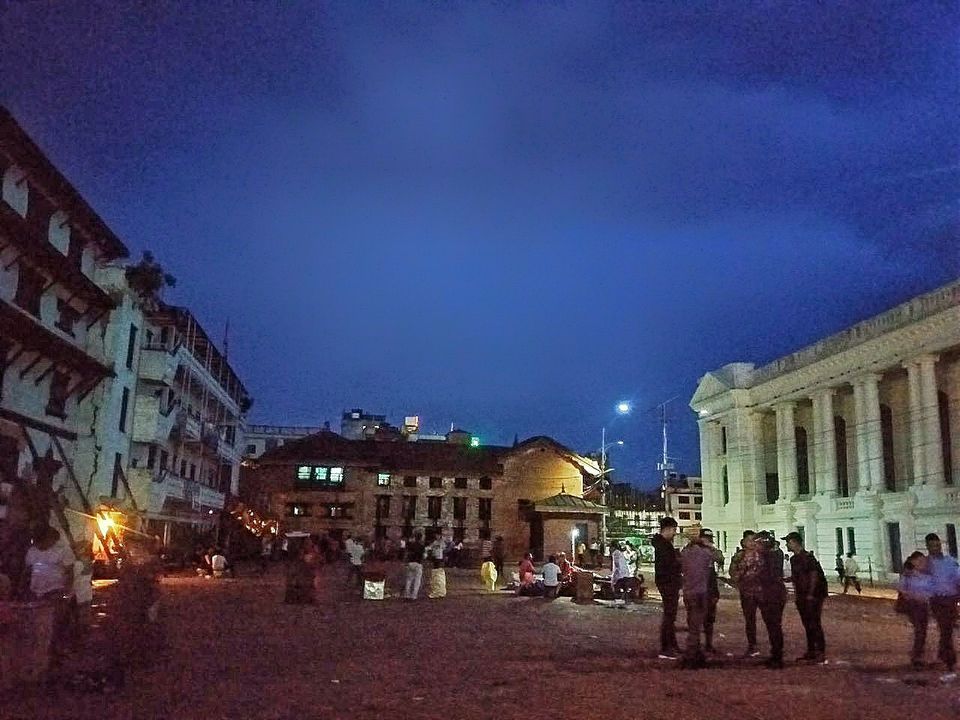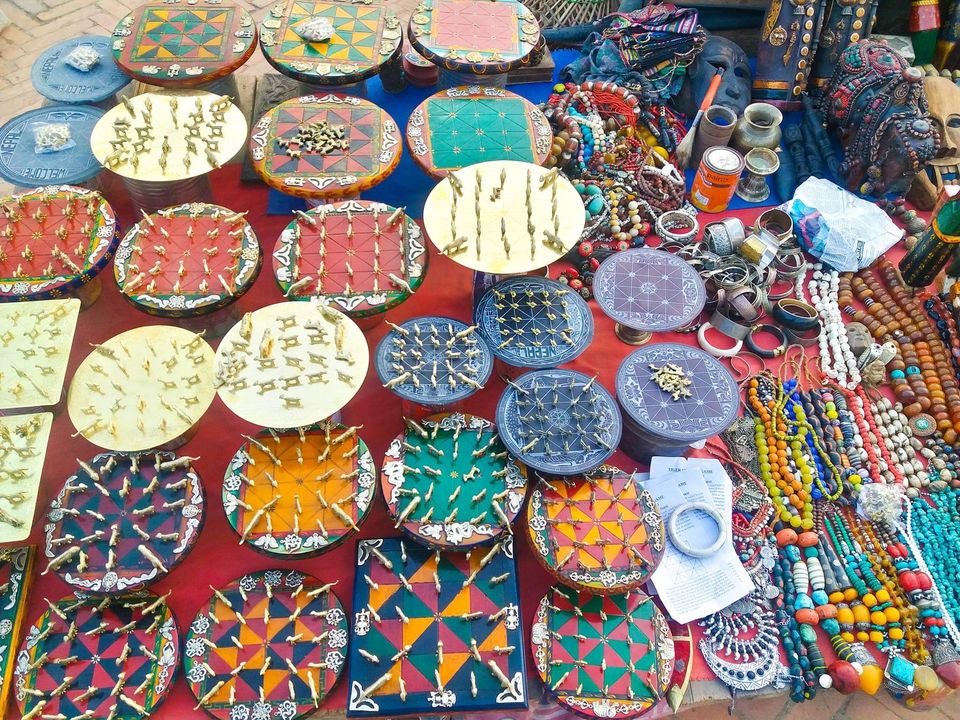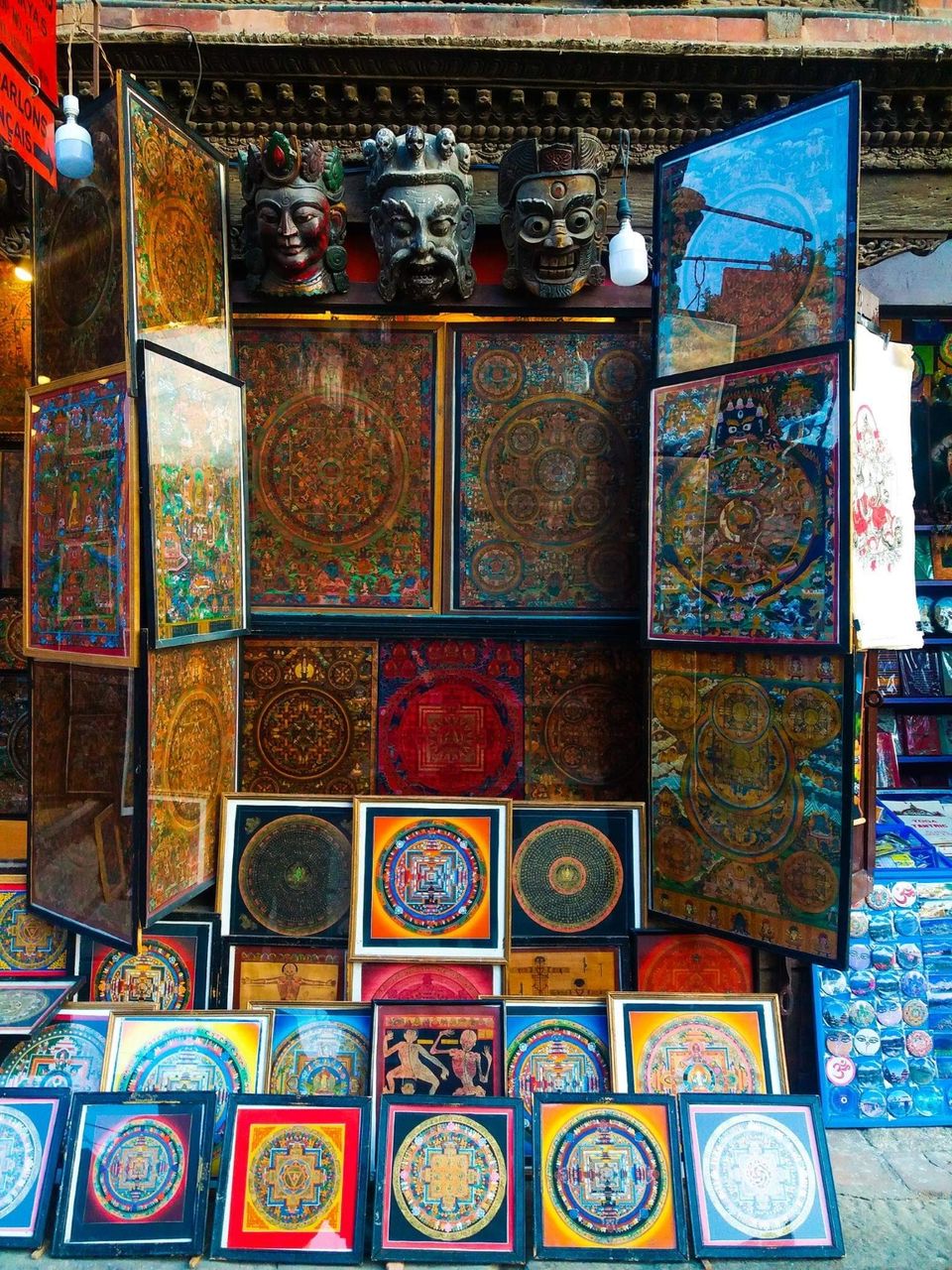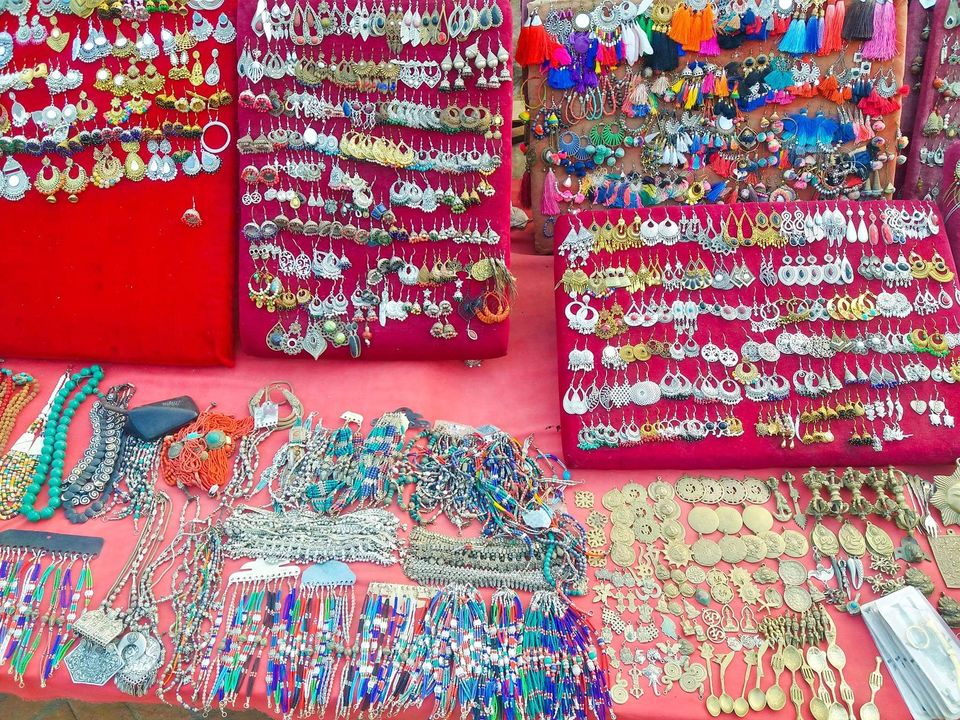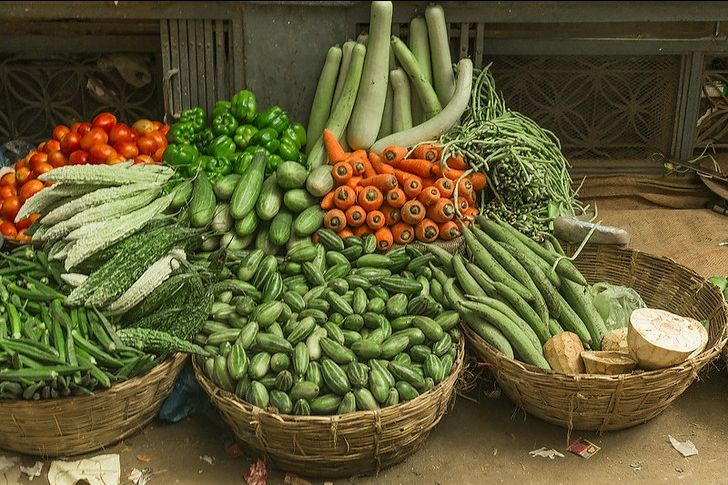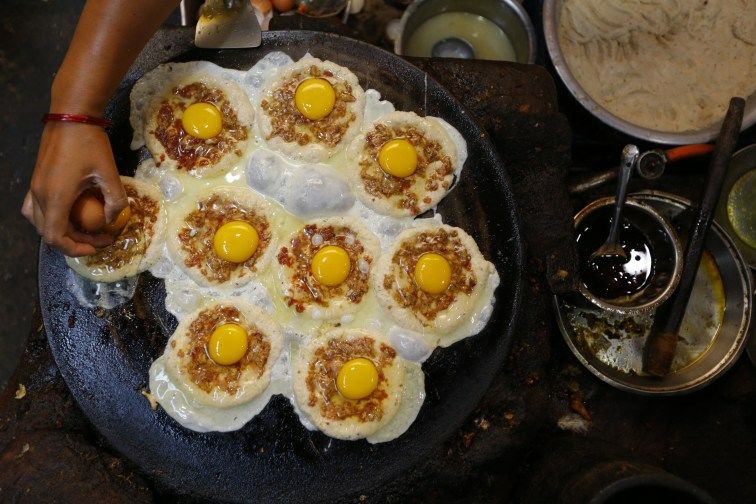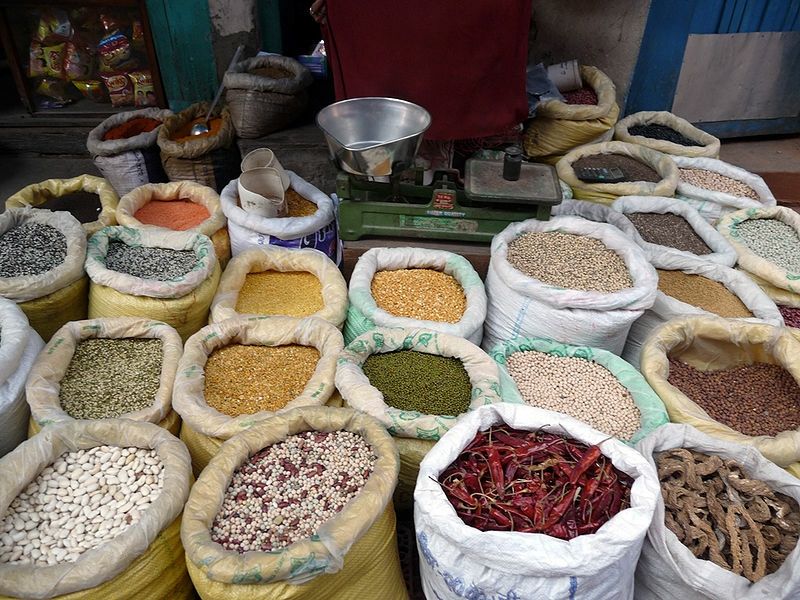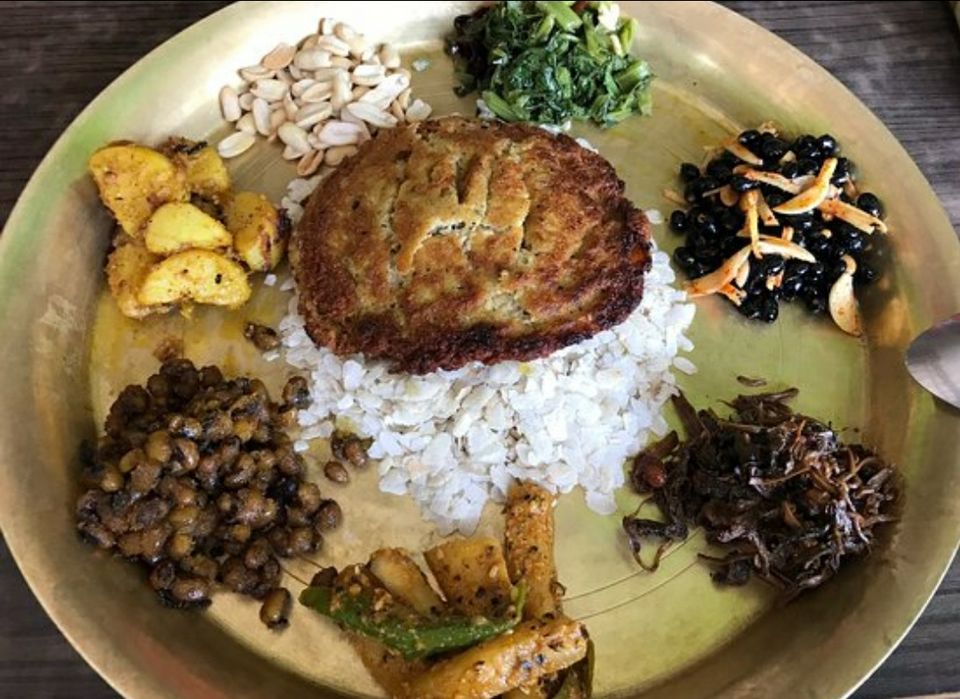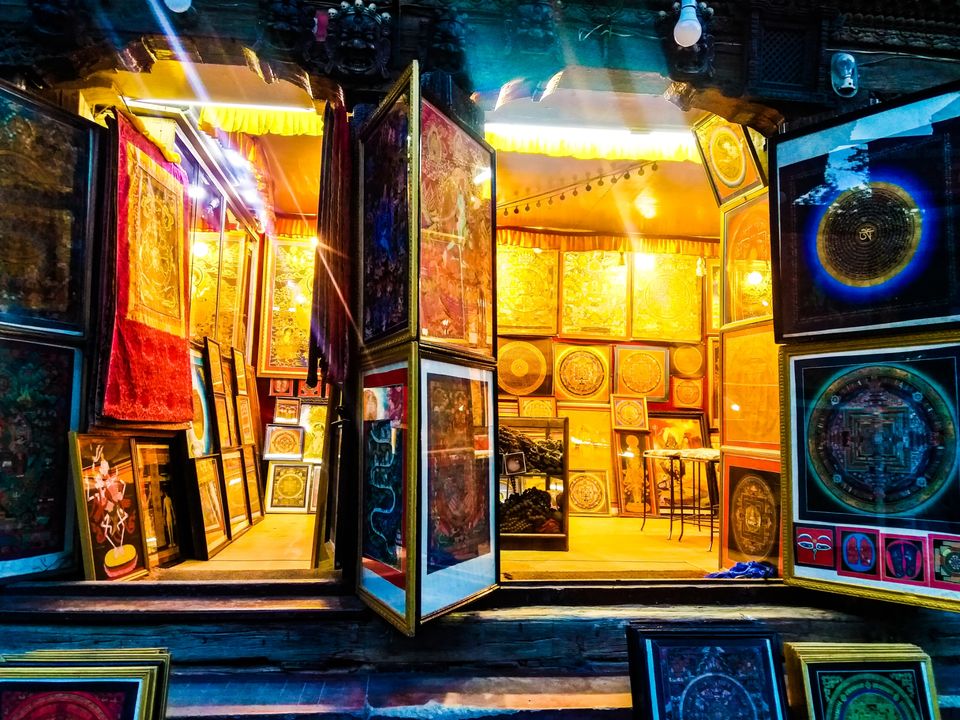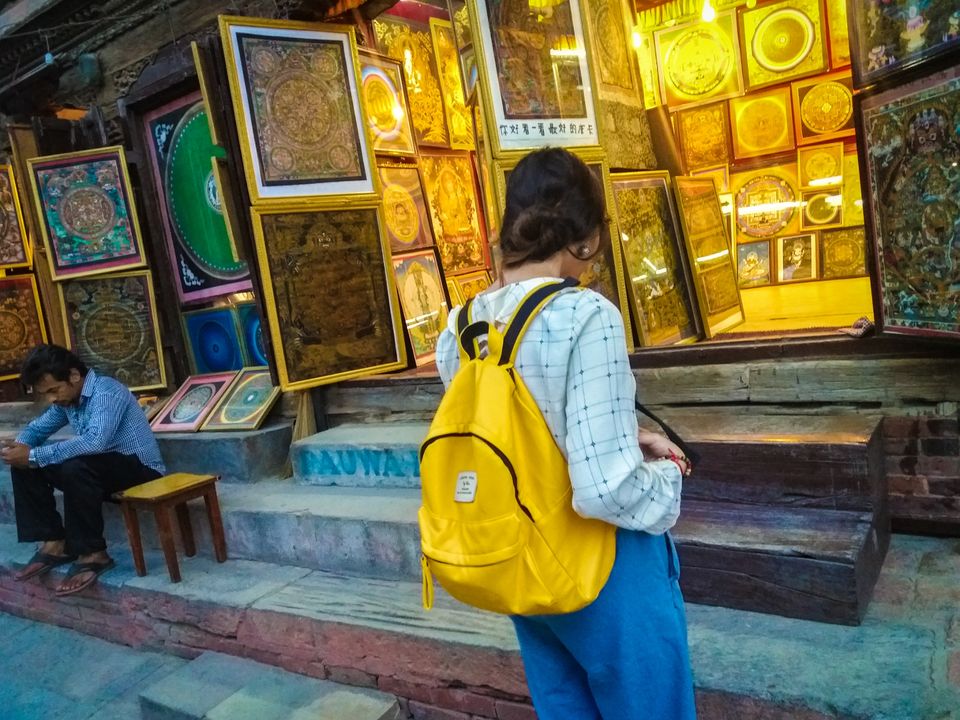 Bhaktapur Durbar Square is best place to exploring in Kathmandu if you are seeking for historical culture visit around ancient city. It is the royal residence of the old Bhaktapur Kingdom. It comes under the UNESCO World Heritage Site.
"Bhaktapur Durbar Square" the city is also known, is a historic heritages from 15th century displaying the museum of medieval craftsmanship and architecture with numerous examples of sculpture, woodcarving and gigantic pagoda temples consecrated to different gods and goddesses.
The major attractions around the area are 55 window palace, Batsala temple, statues of Bhupatindra Malla, Nyatapola temple, Bhairav temple, Golden gate, Lion's gate, Mini Pashupatinath temple.
Bhaktapur is a former kingdom. At the point when you enter the Bhaktapur Durbar Square, you lost somewhere. The Newari culture is the core charm of Bhaktapur. Every corner of the street makes you so amazing. Their living way is so unique. You can see the famers selling vegetables, you can see the craftsman making delightful workmanship, you can see the old age flocks gathering, and you can smell the cultural cuisine.
While discovering food, you can locate the most renowned snacks "Buff Mo.Mo" and "Curd, which is called Juju dhau". More probable, you can notice an assortment of Newari cuisine. It's spicy and tasty. I prefer local alcohol with them.
Bhaktapur is full of culture and tradition. The architecture looks so splendid around Bhakhtapur. Likely, the museum let you think about the historical backdrop of Bhaktapur. The old houses show the beauty of Bhaktapur. Don't listen, just go and see!!
How to reach Bhaktapur Durbar Square?
It is located in the current town of Bhaktapur, also called Khwopa, east of Kathmandu. There are so many ways to arrive at the Bhaktapur,
• You can take taxi from Kathmandu Airport. It will take 26 min (11.7 km) reach to Bhaktapur Durbar Square.
• From Kathmandu air terminal, you will get local transport for Baisi station, then they will drop you in front of Sidha pokhari. You need to walk only 5 minutes to arrive at the goal.
• What's more, another alternative is, you can get direct transport from Ratna Park for Bhaktapur Durbar Square.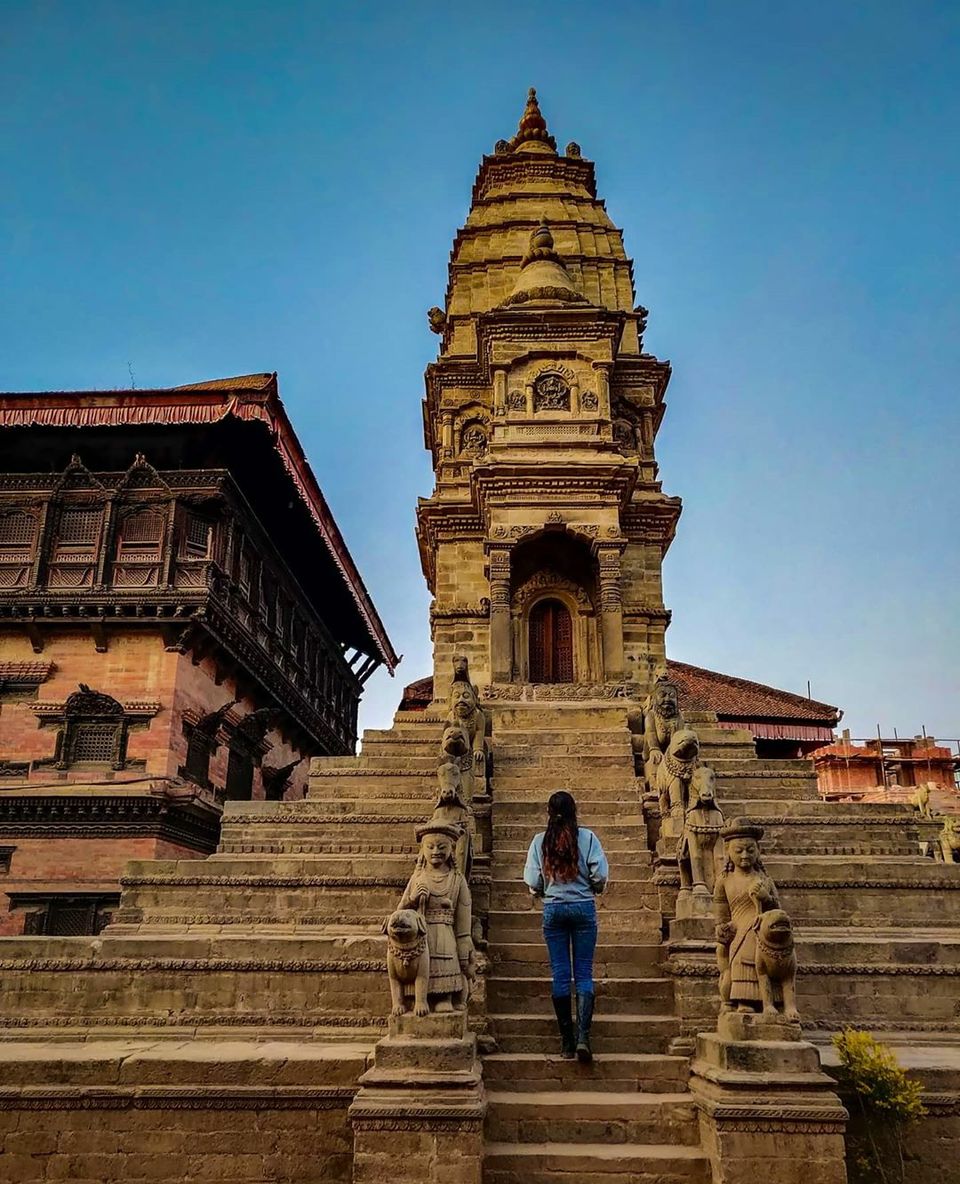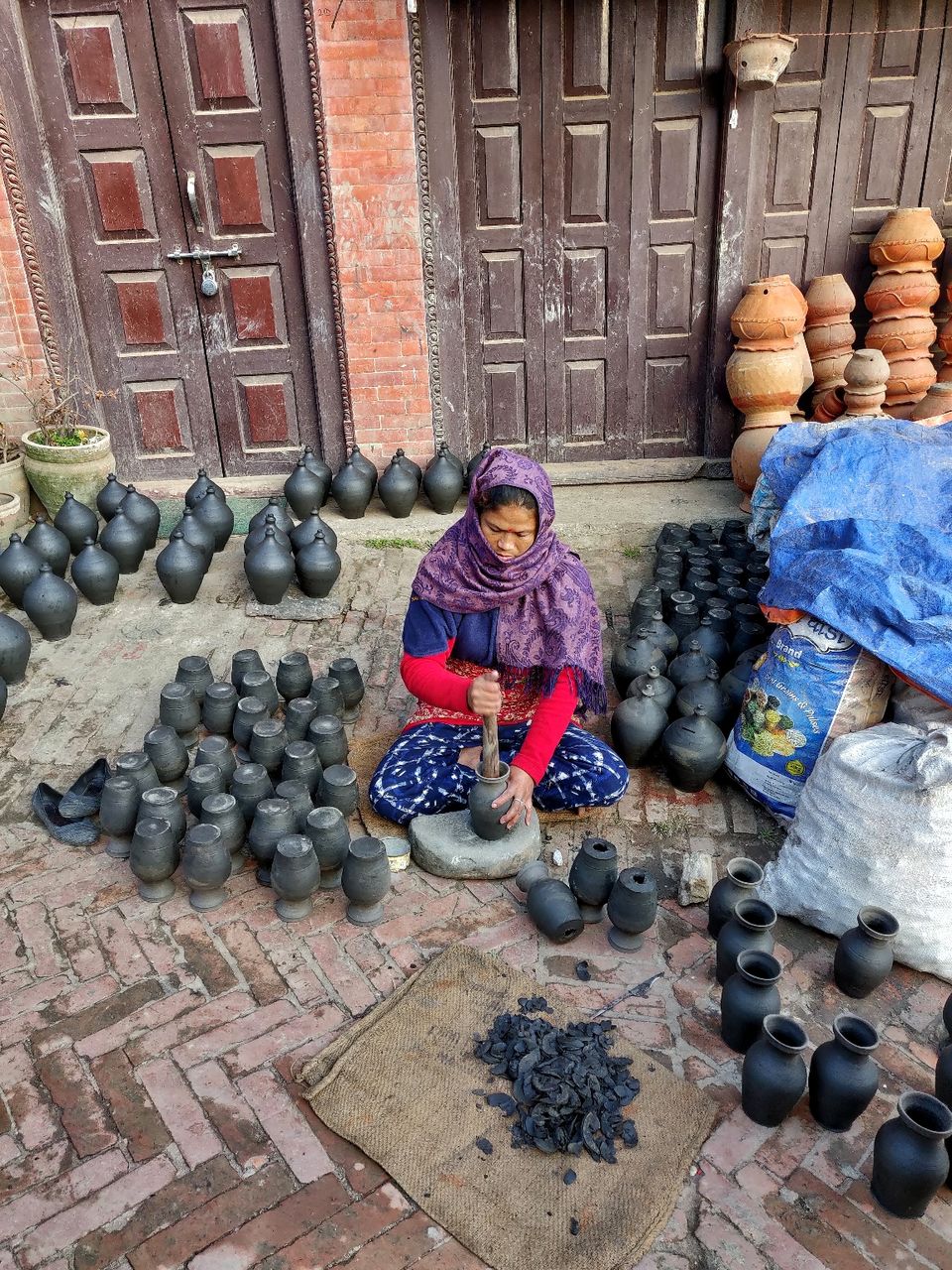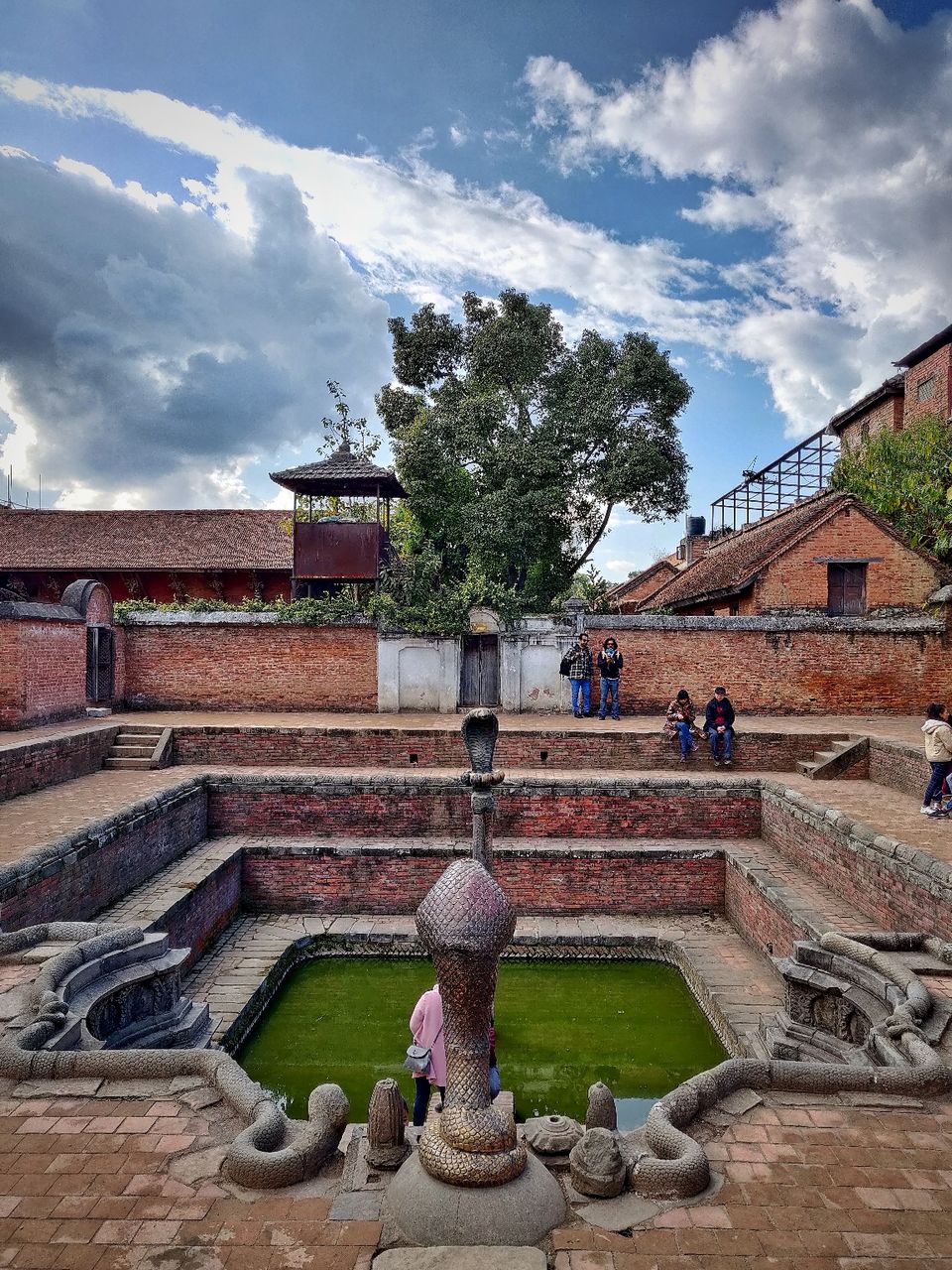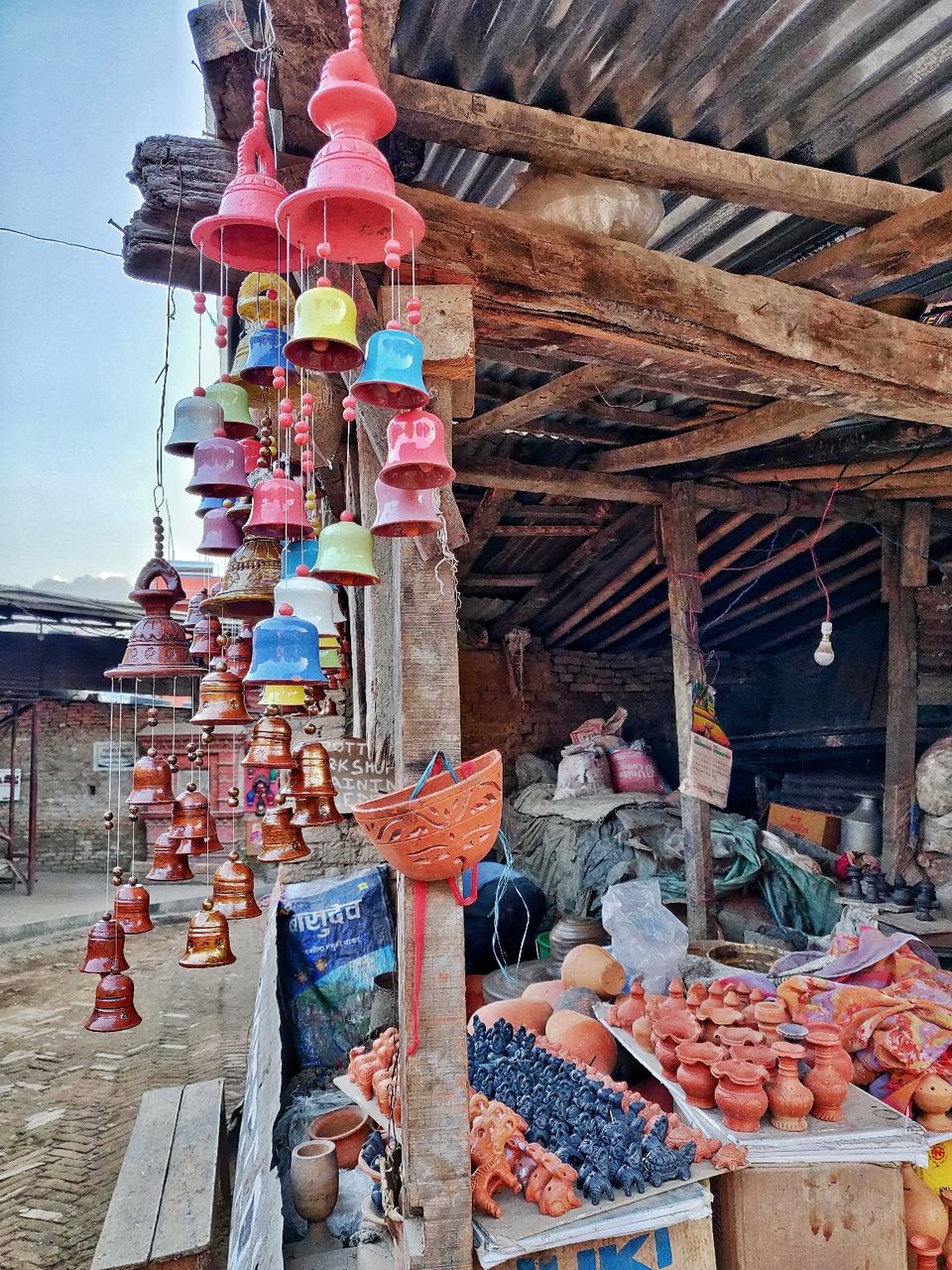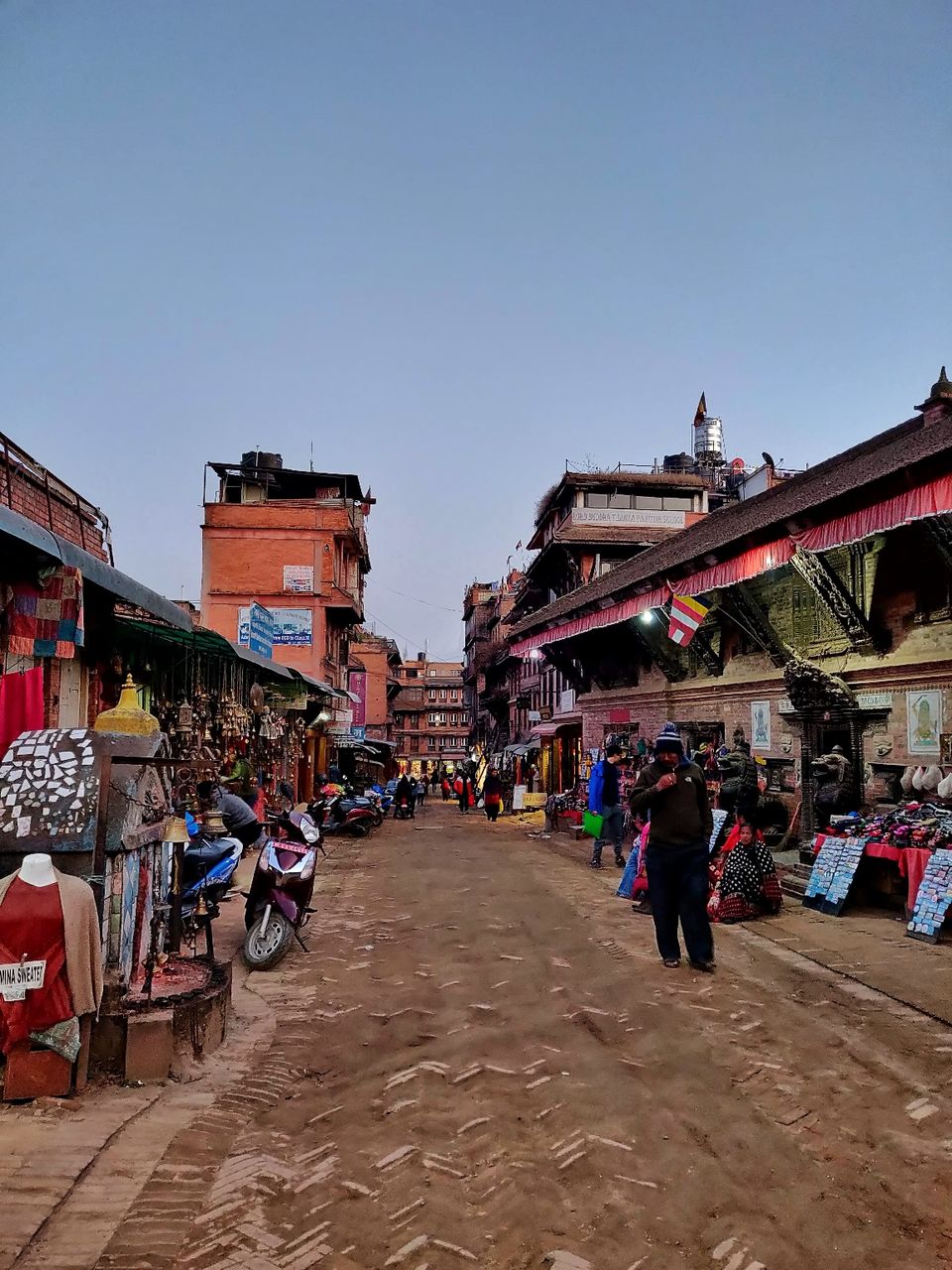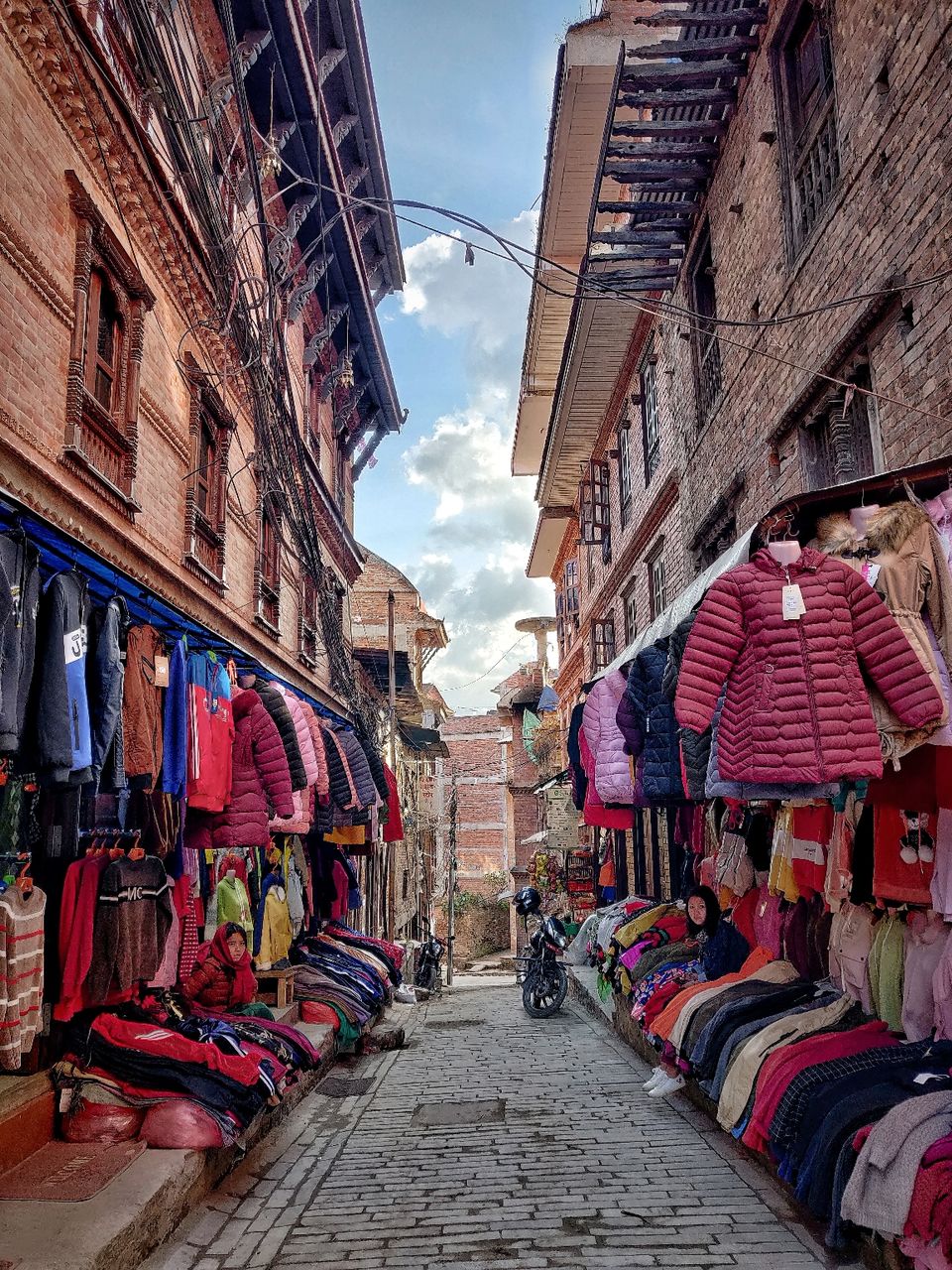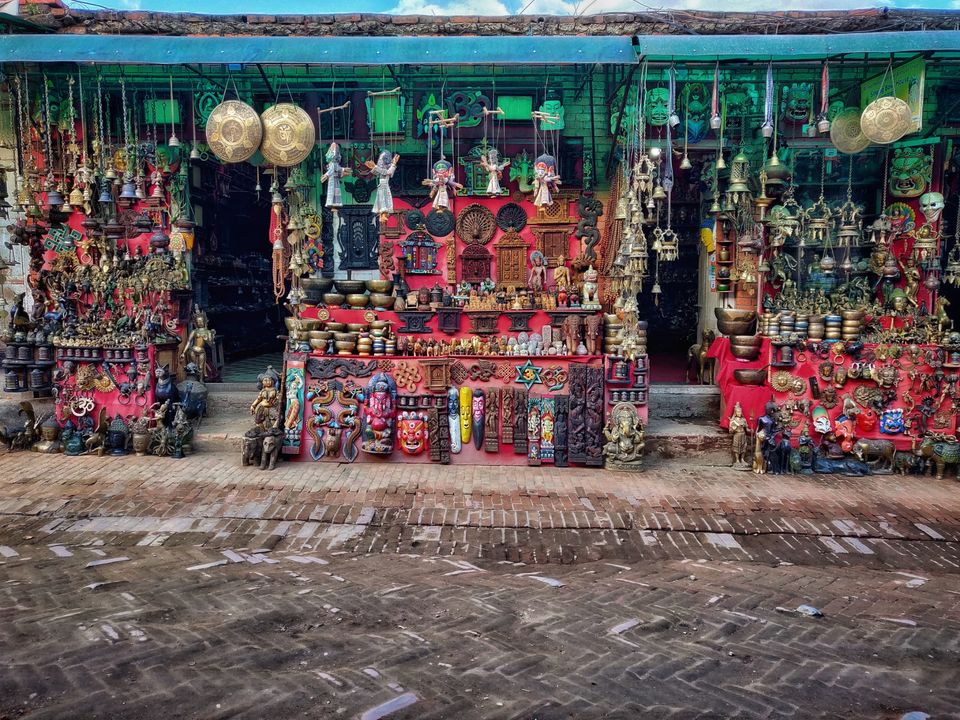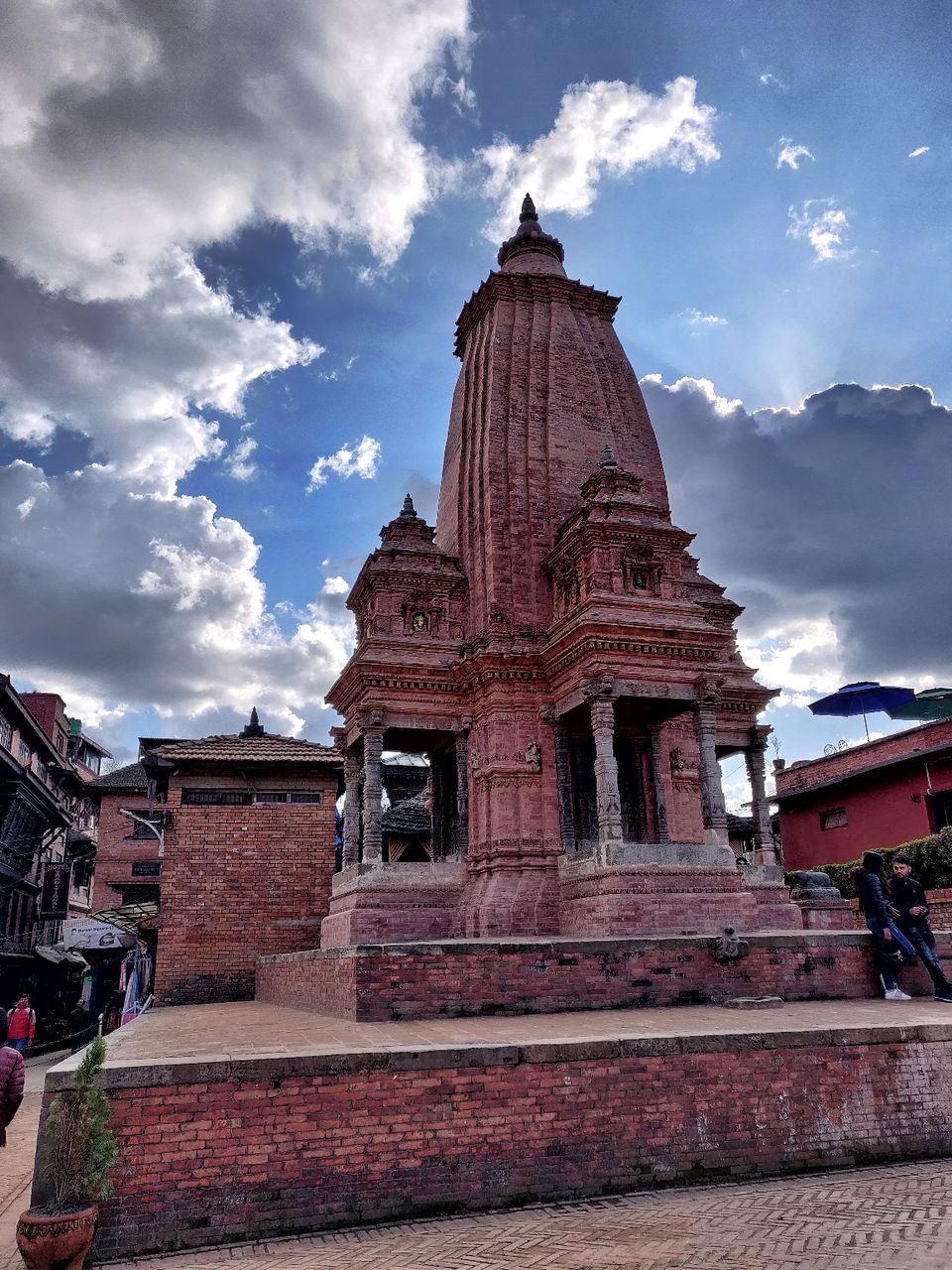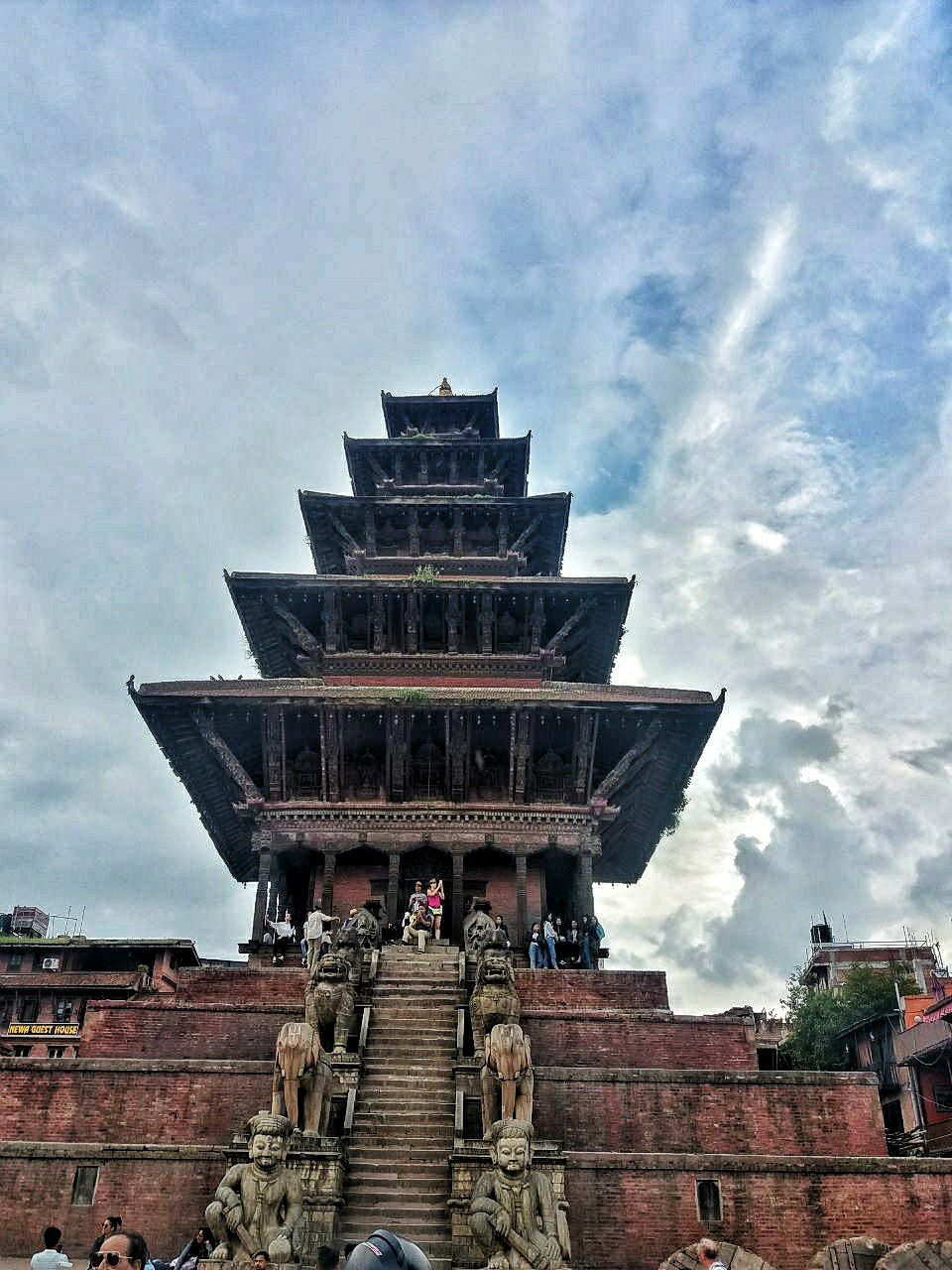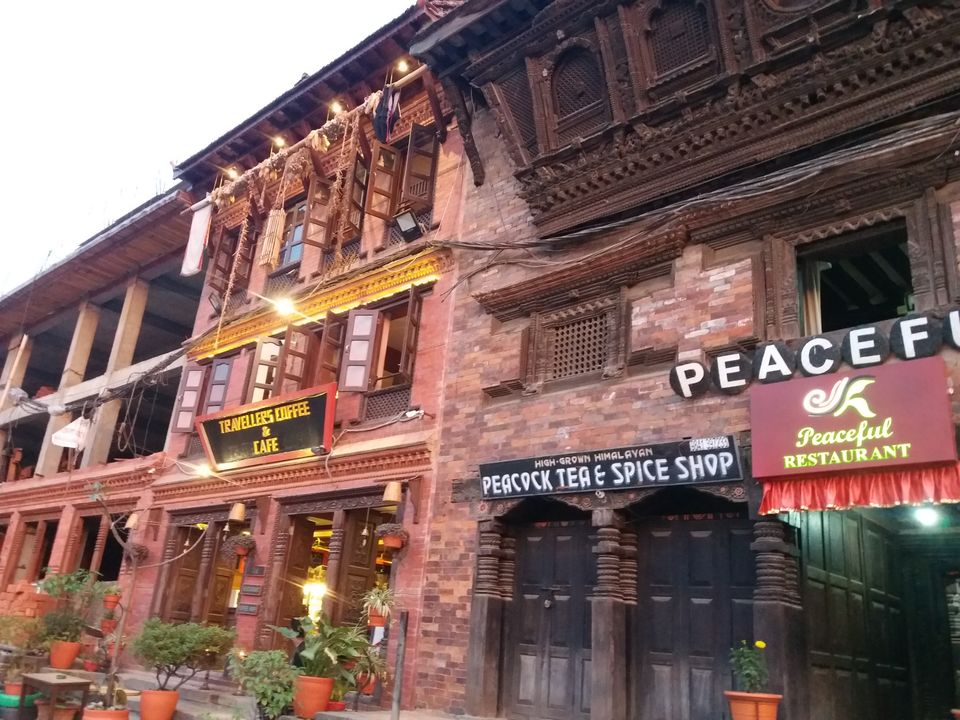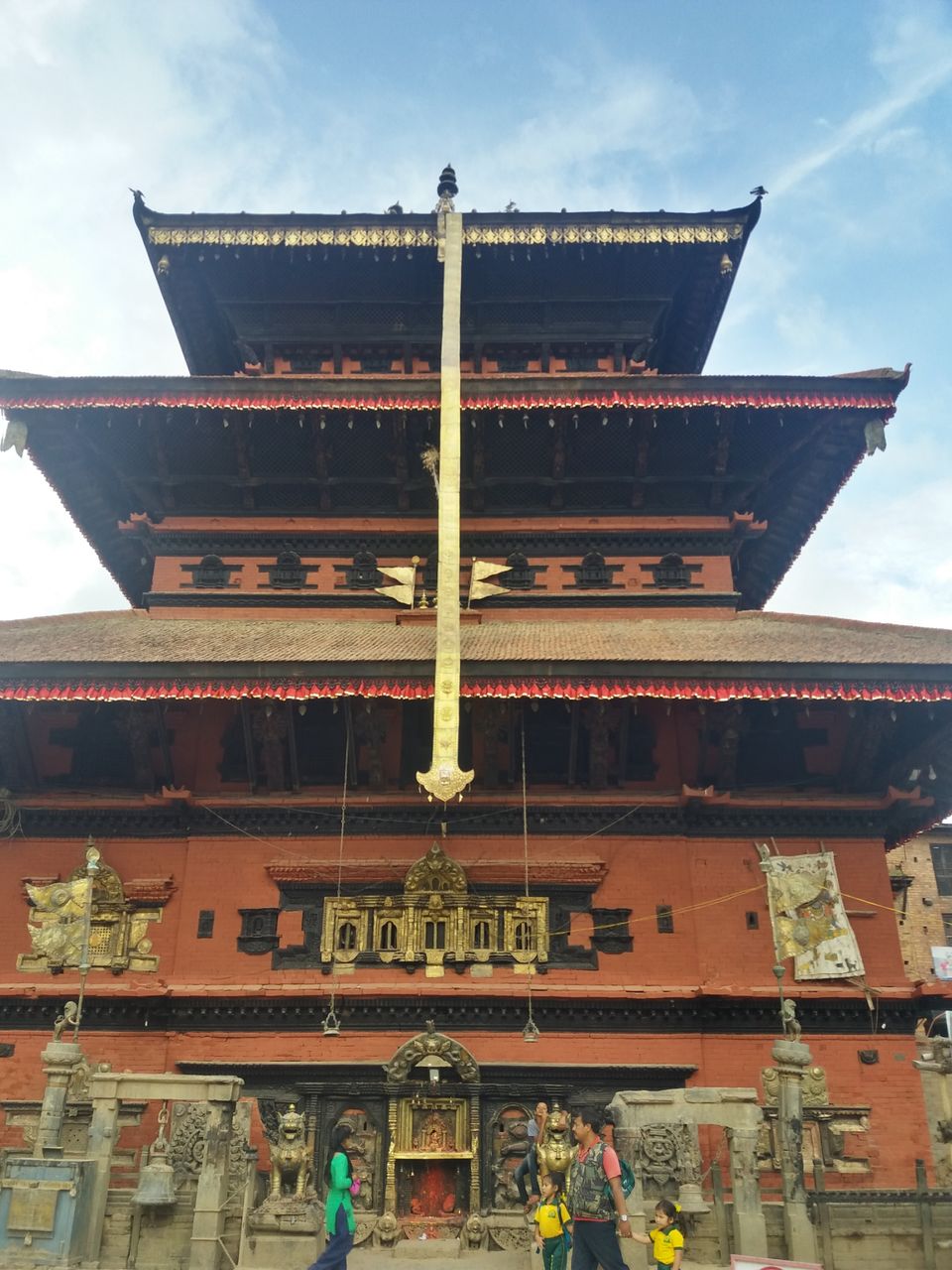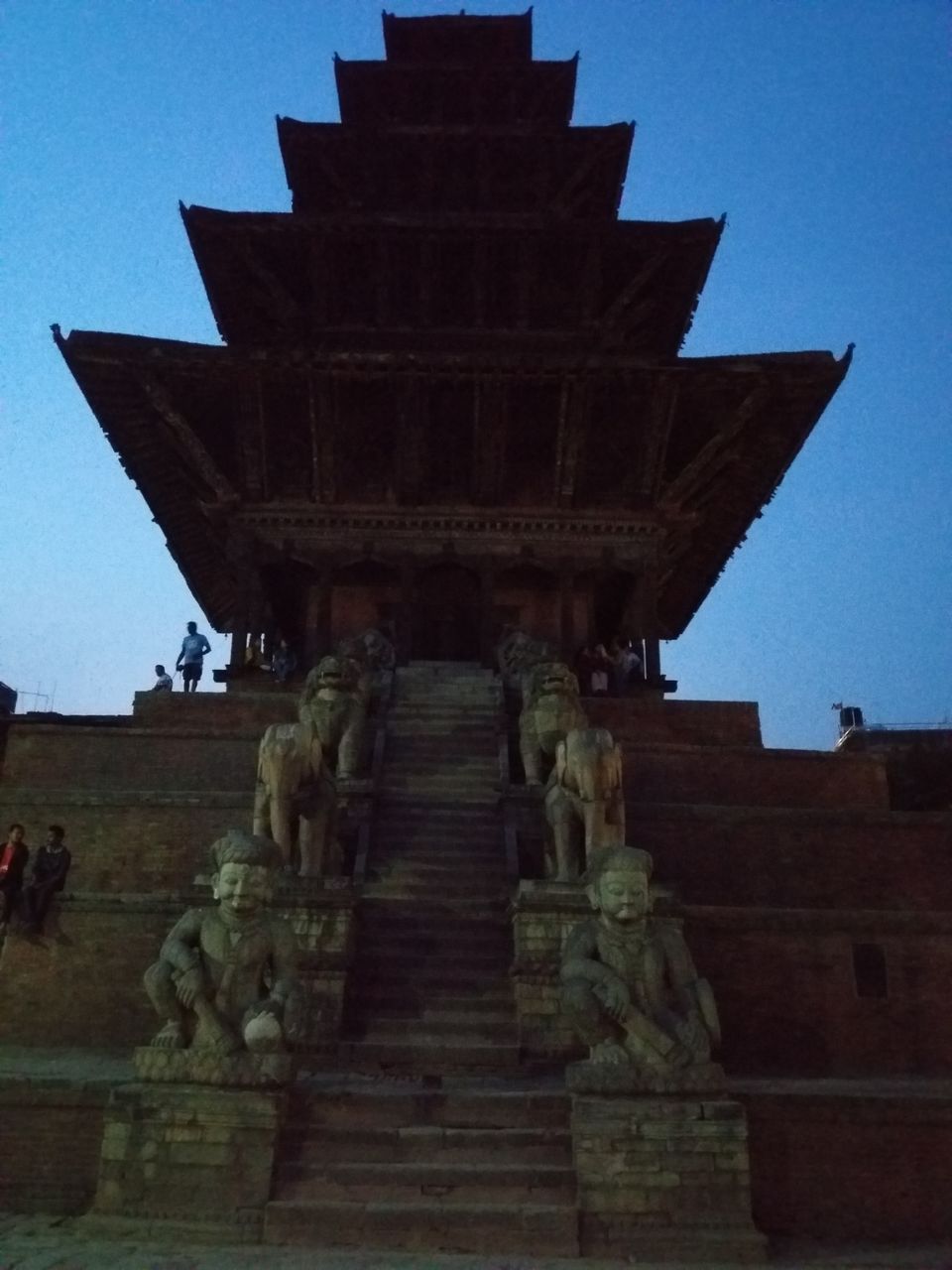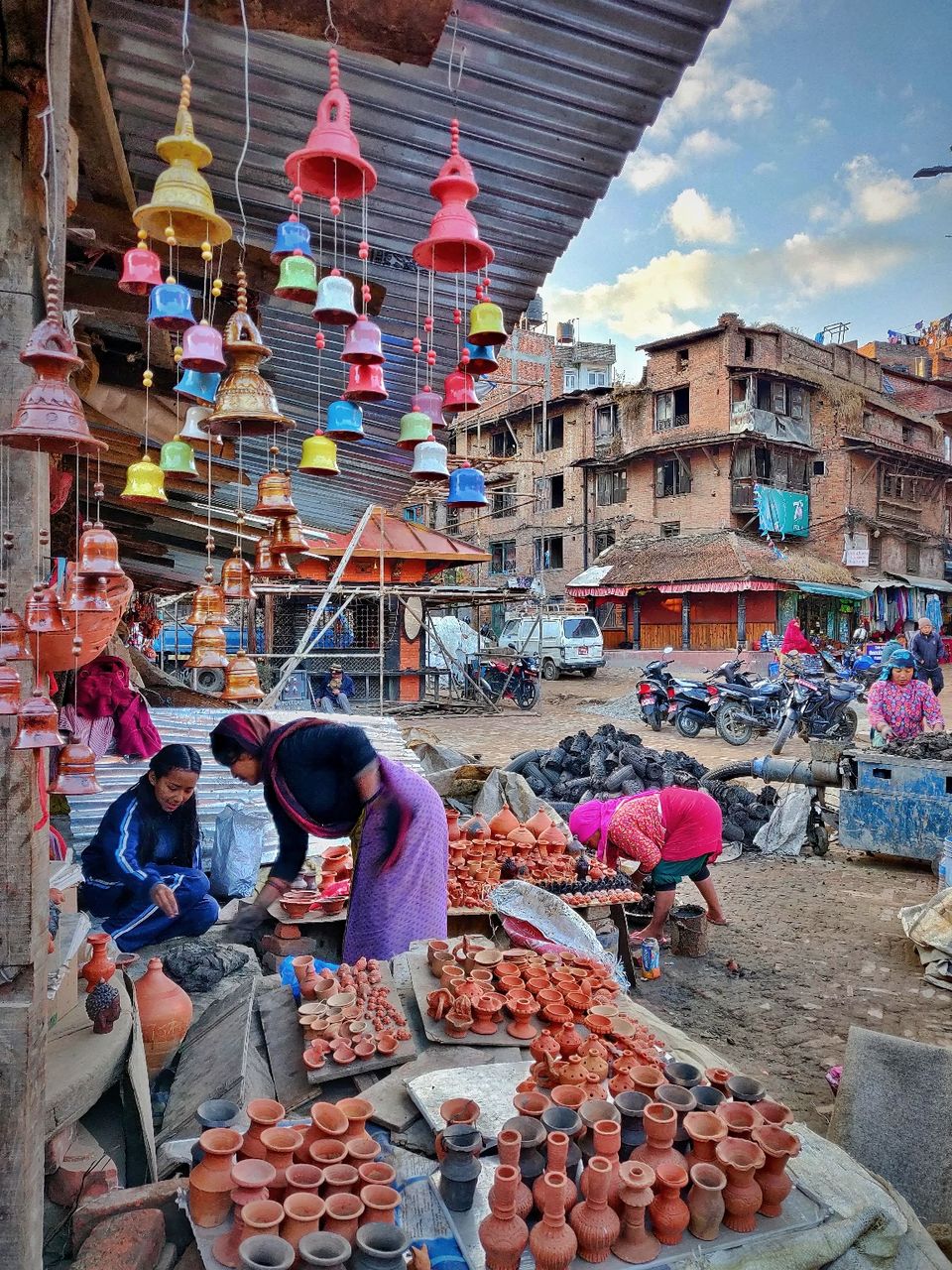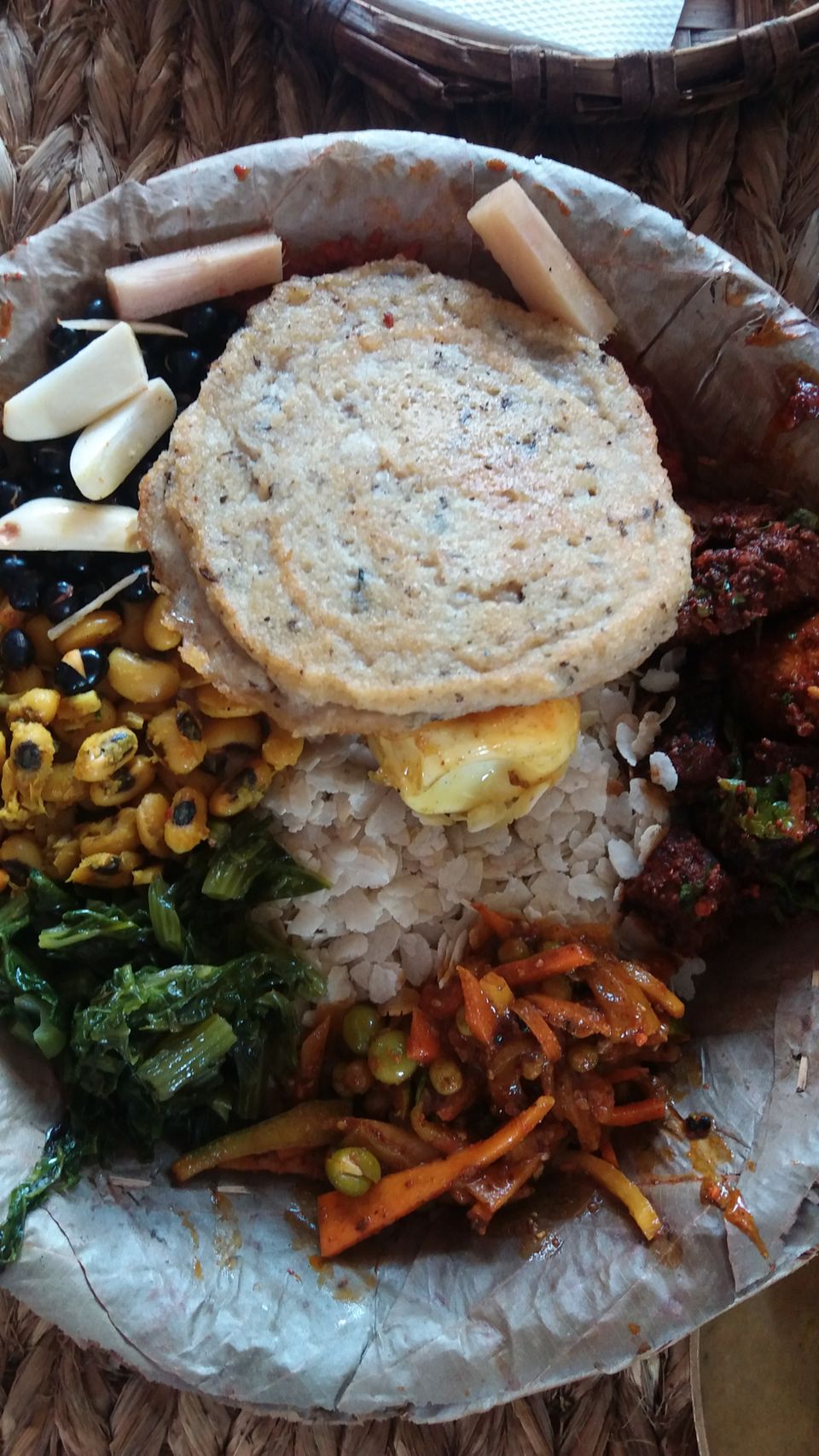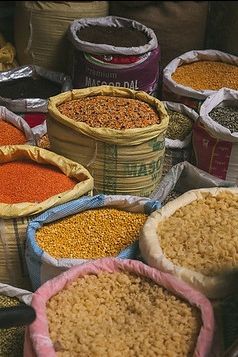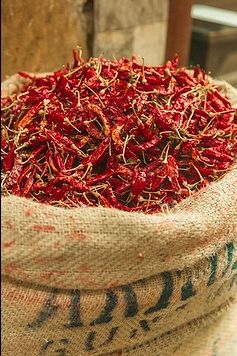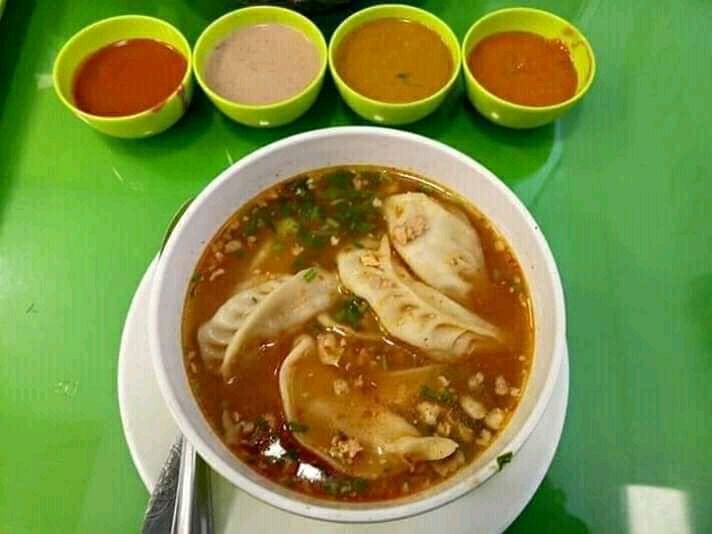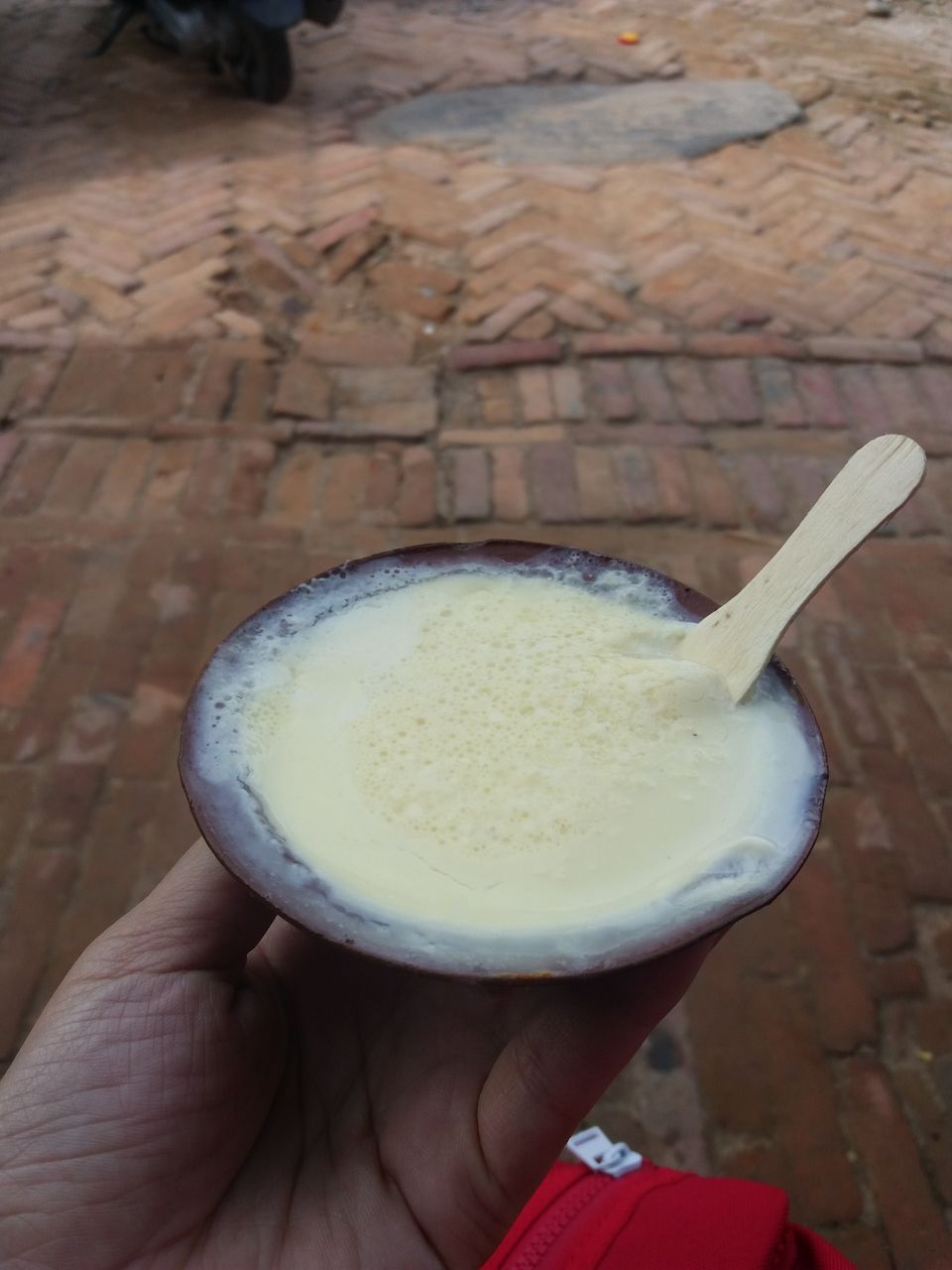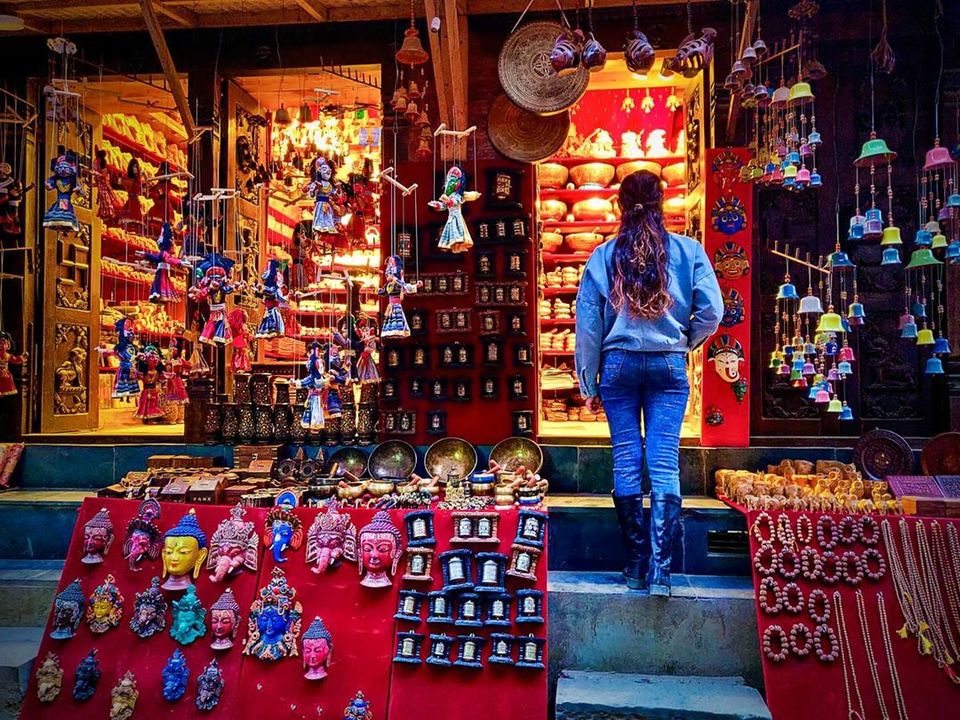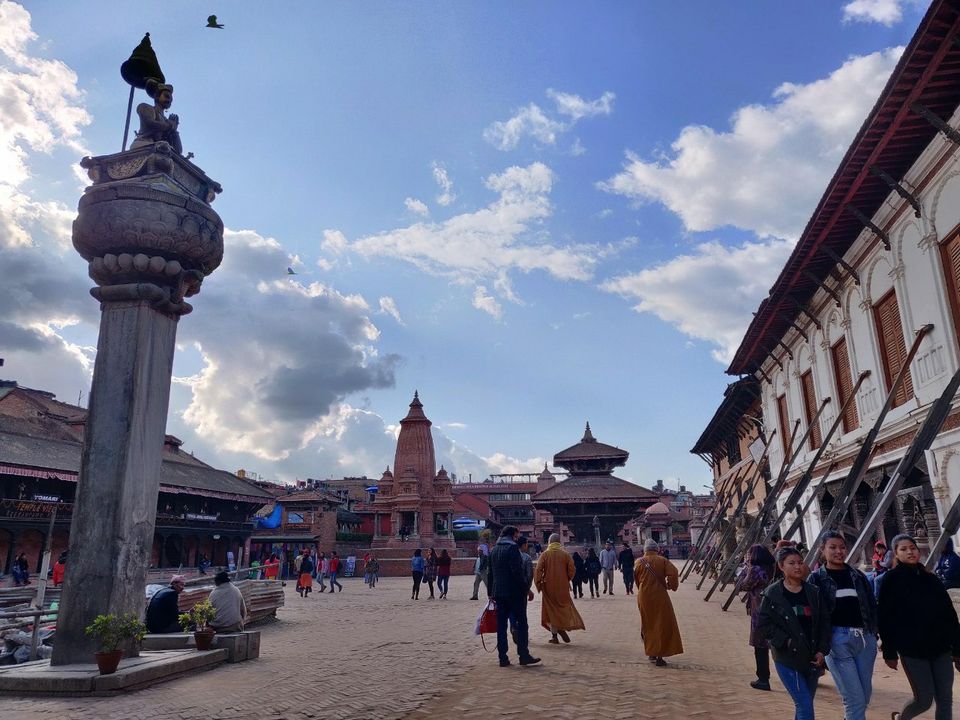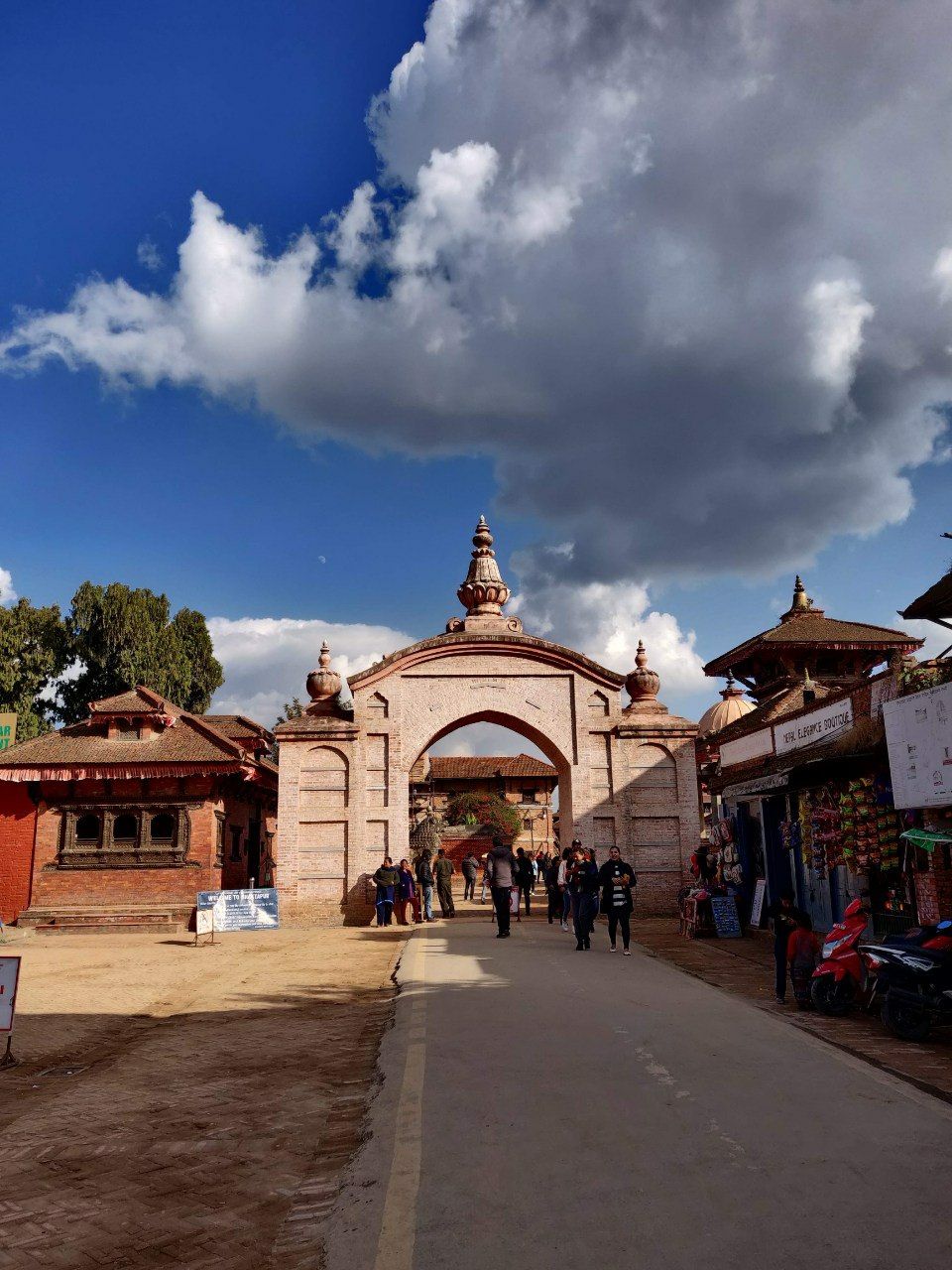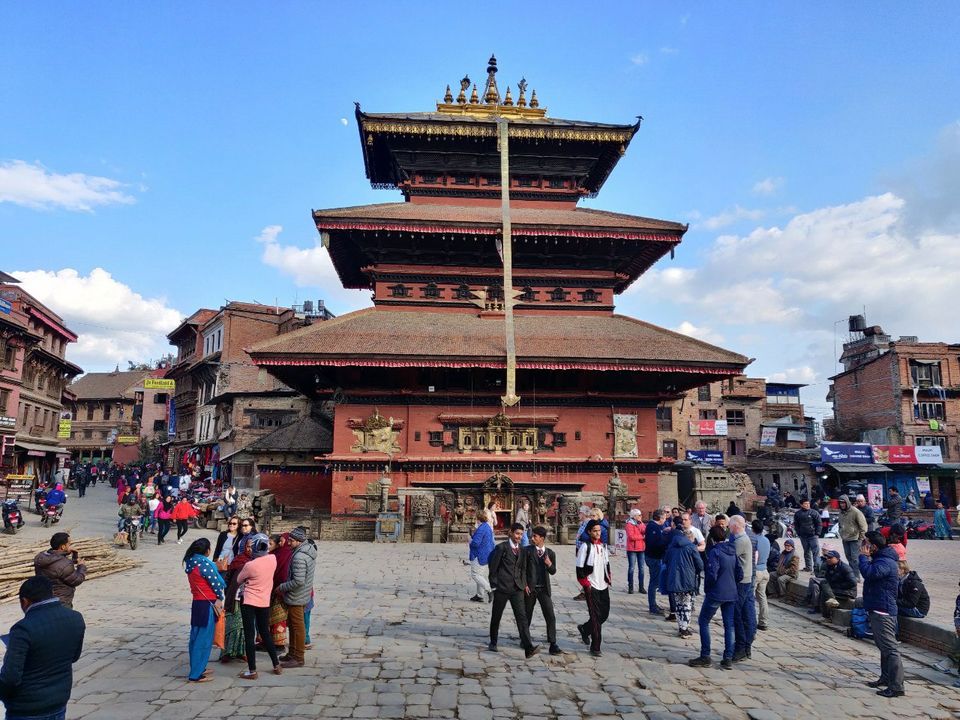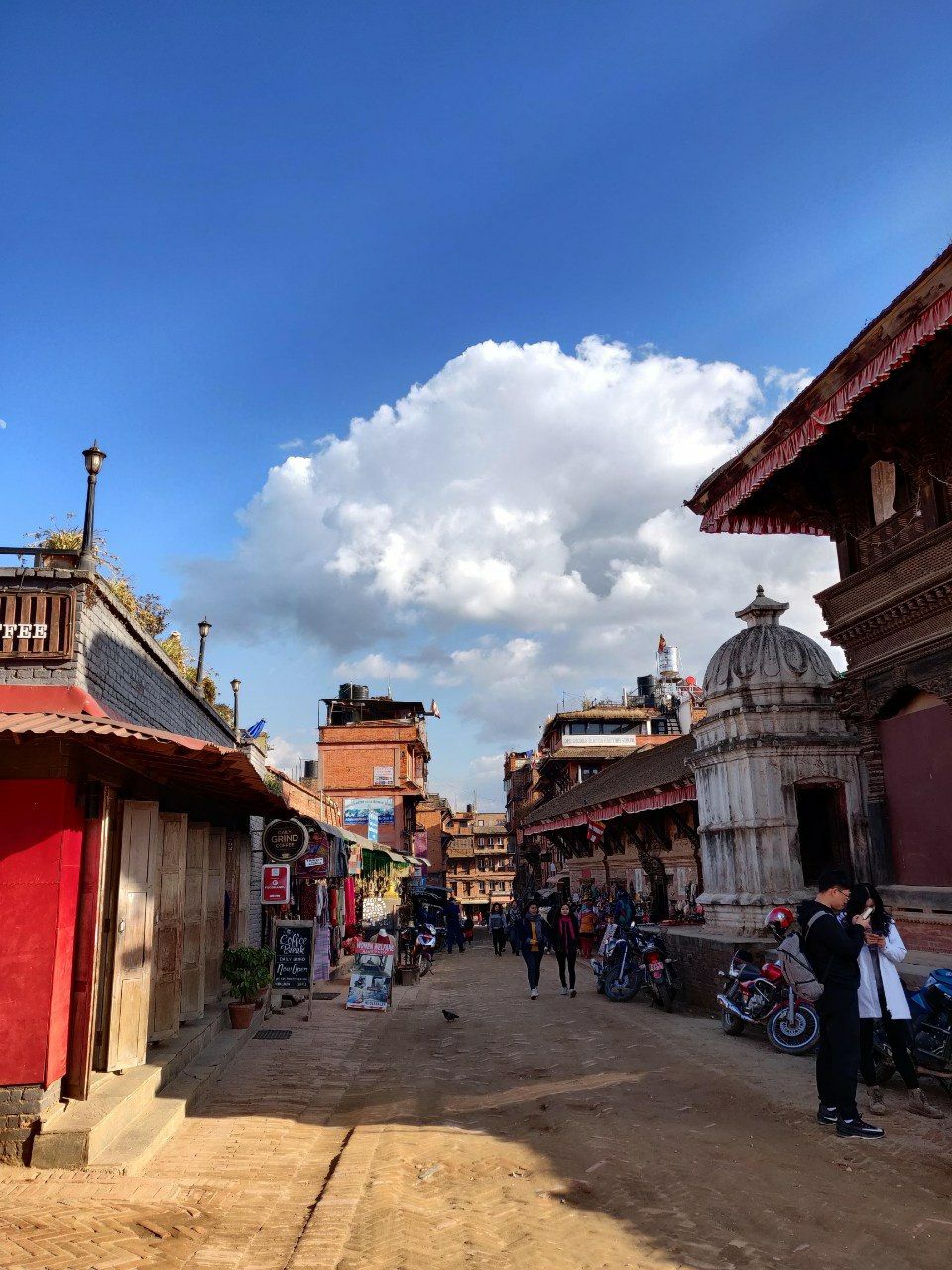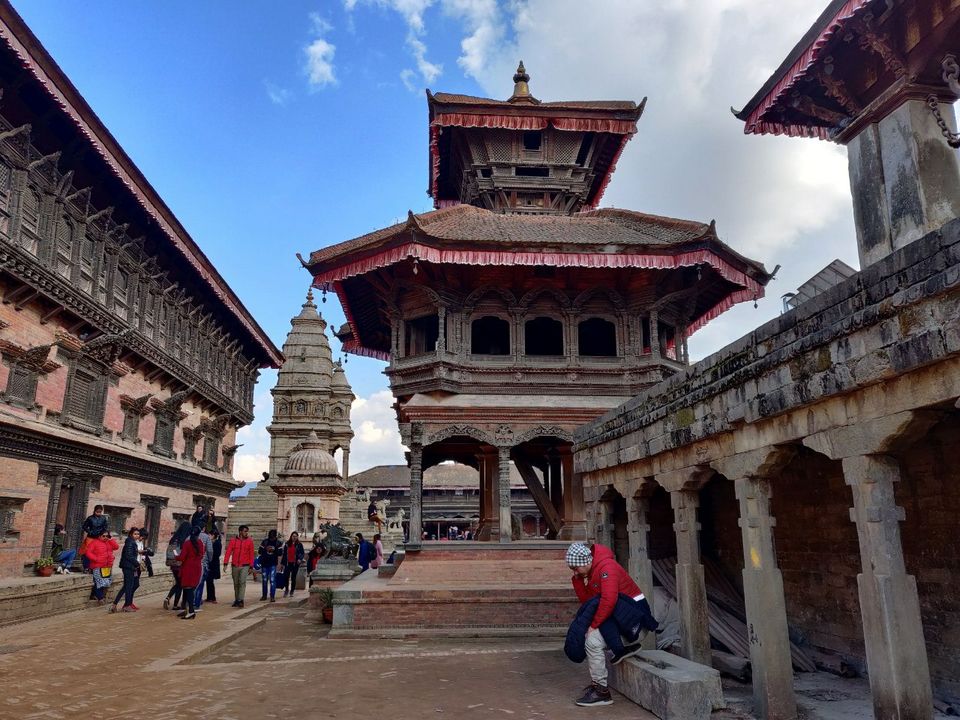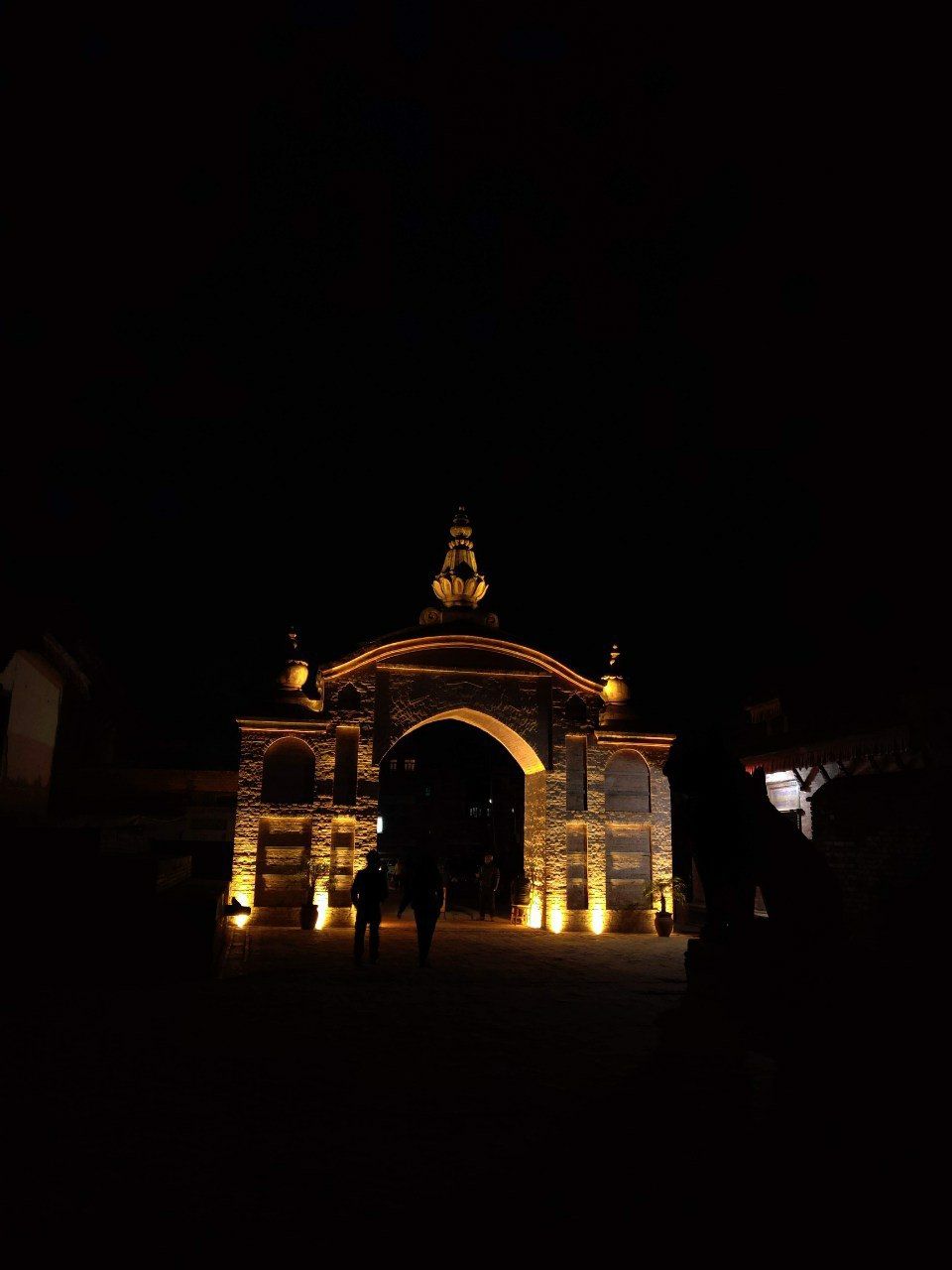 Patan Durbar Square, a UNESCO World Heritage Site is that the significant fascination with the old royal residence and a bunch of aesthetically designed temples all within the square.
Patan is filled with temples and monasteries which appear to be comparative in their pagoda style architecture and wood-carved windows.
The Patan Museum within the royal residence incorporates a fine assortment of metal art, wood carvings and a valuable Malla time throne. Within the Durbar Square is that the wonderful Krishna temple build entirely of stone which is that the most significant Krishna shrine of the valley.
The most delightful square I've seen. I spend almost 3 hrs just appreciating the architecture. Patan Durbar square is the famous visiting place. The square is brimming with ancient places, temples, and shrines noted for their exquisite carvings. The former royal palace complex is that the focal point of Patan's religious and public activity and houses a museum containing an array of bronze statues and religious objects.
From the temples to the Royal Palace and even in homes of the people here, everything about this square will leave you wide-eye and surprised. You'll discover the Newari community most. At the point once you begin strolling down that street, there are just tons things that may catch your eye.
You can explore the Newari cuisine in those street. The set meals are a good choice, or combine a Wo (lenti) and Chatamari (rice) savoury pancake with the excellent pancha Kwa (stew with bamboo shoots, potato and dried mushrooms) for a light lunch. The patrons are mostly local Newaris, so you know the food is good.
If you really want to drive in face first, try the shapo mhicha (bone marrow wrapped in tripe and deep fried). They are truly amazing.
You can find these standard Newari cuisine at the streets of Kathmandu Durbar Square, Bhaktapur Durbar Square and Kirtipur Durbar Square.
Newari houses are pleasant discovery and made this entire square pragmatist. I'm pretty sure that from first time when you will walk into square, you may feel as if you're lost.
How to reach Patan Durbar Square?
Patan is 5 km away from the capital city, Kathmandu it's situated at the centre of town of Lalitpur in Nepal. There are several approaches to hit the Patan Durbar Square.
• If you undergo taxi it'd be easier to succeed in Patan.
• You can take nearby transport for Lagankhel. Most buses stop at the Lagankhel Bus Park, which is around a 20-minute walk south of the Patan Durbar Square.
• Another alternative is, you can reach to New Baneswor, and afterward you can walk from that time. It'll takes half-hour.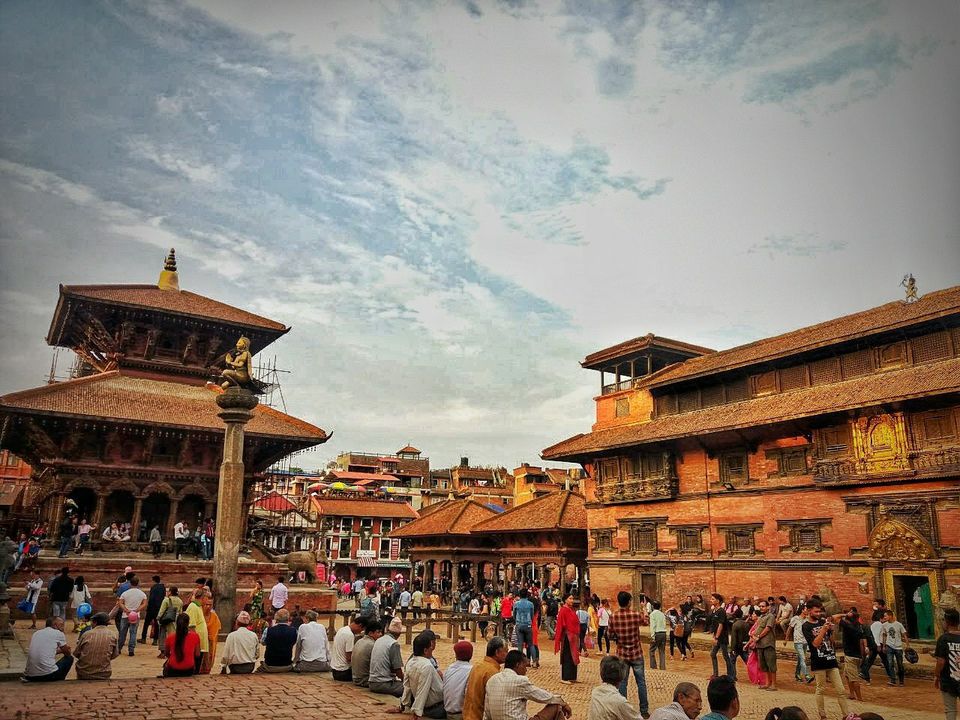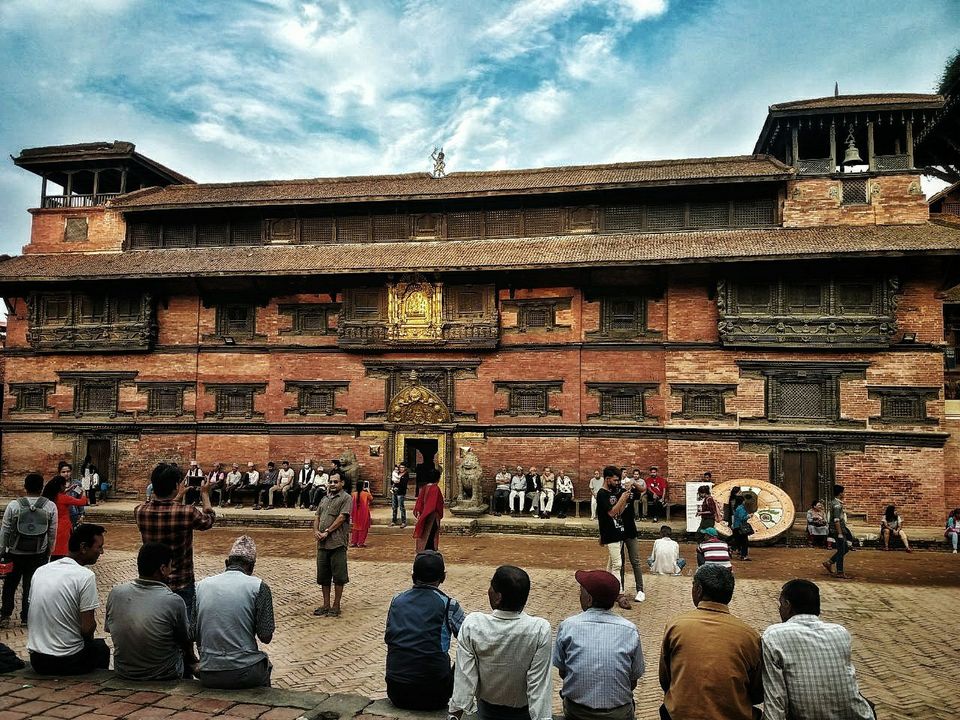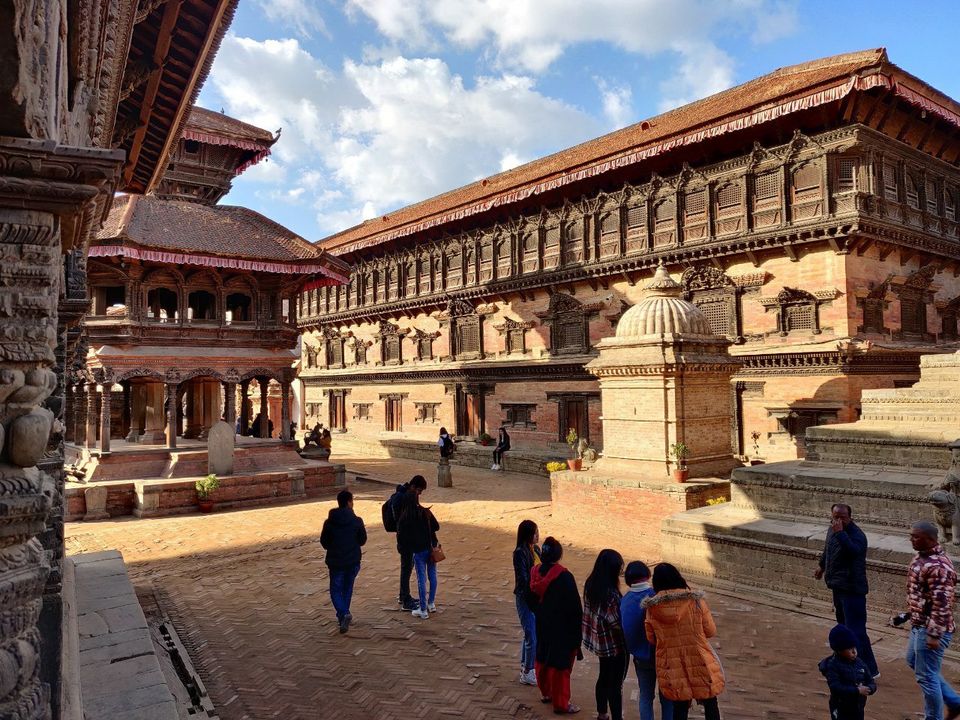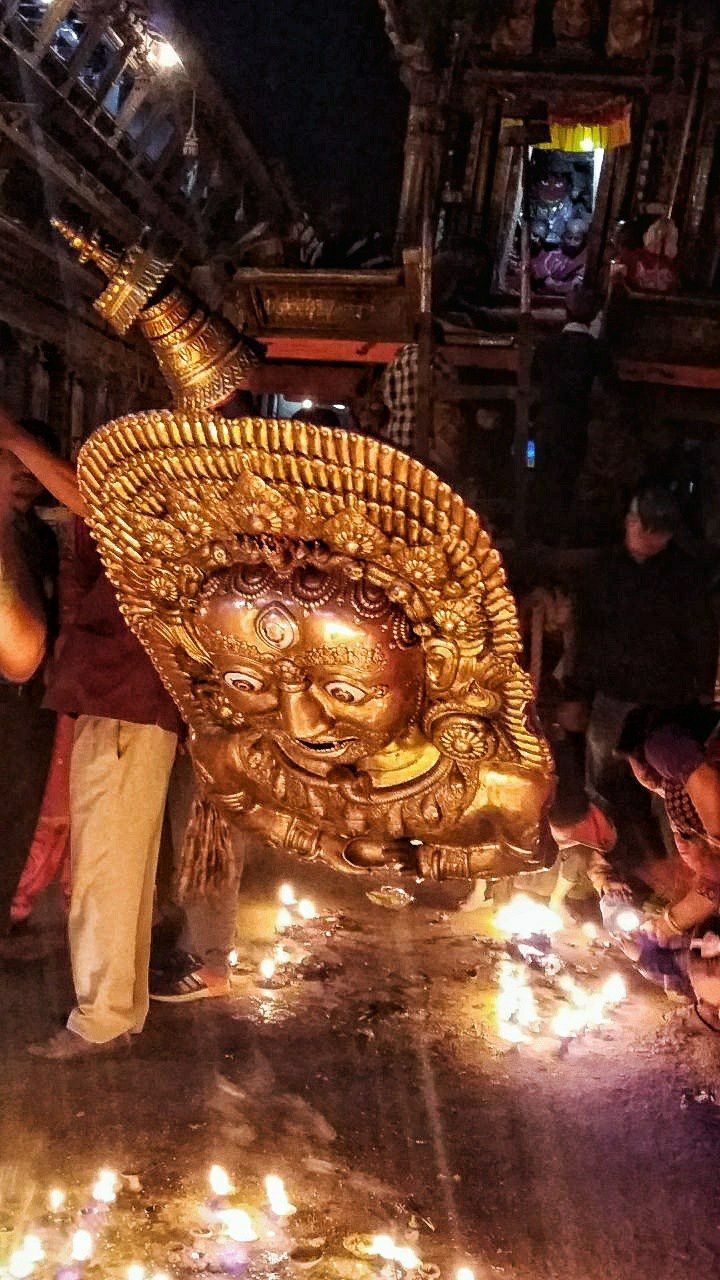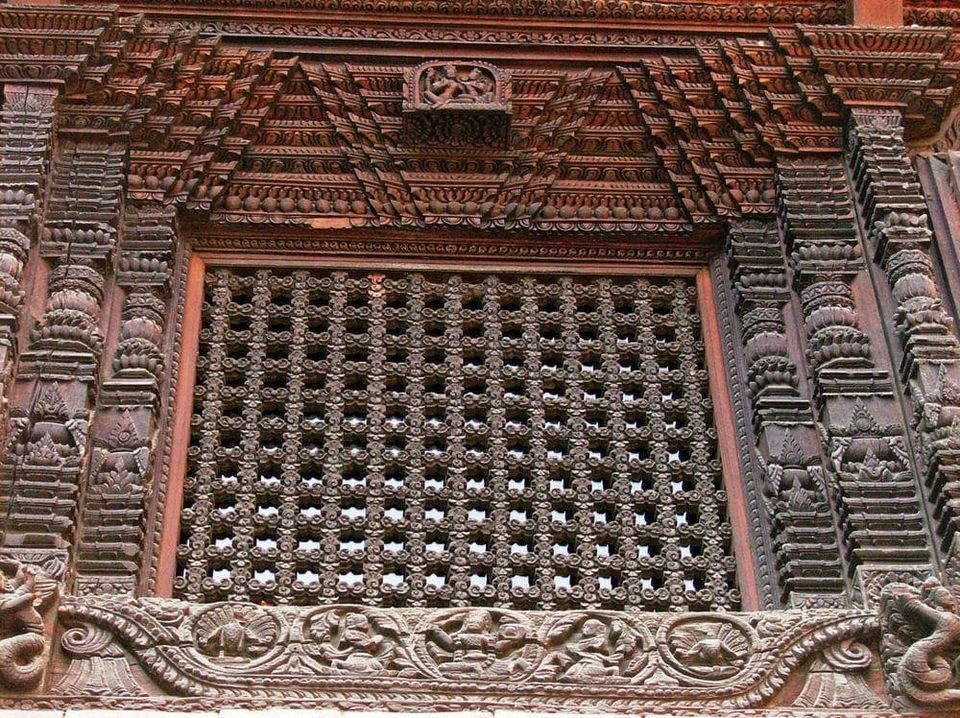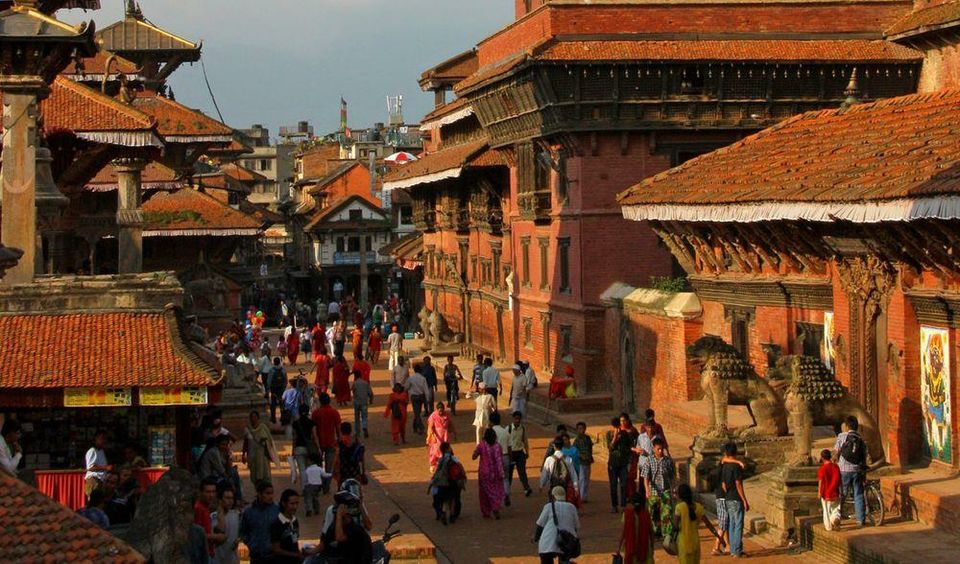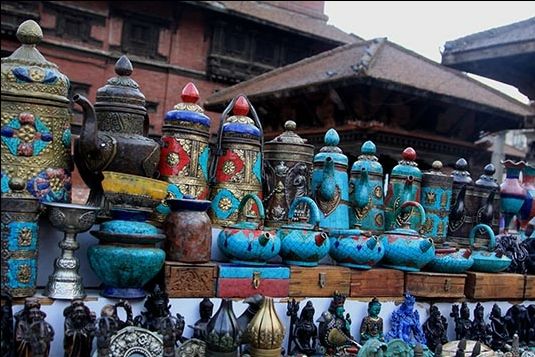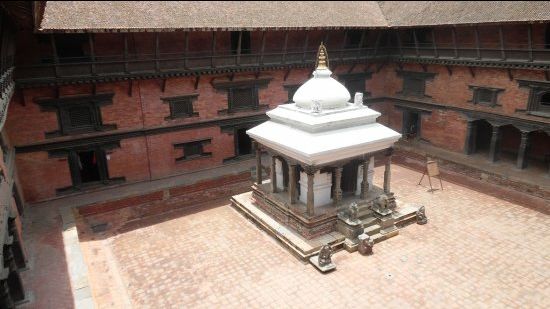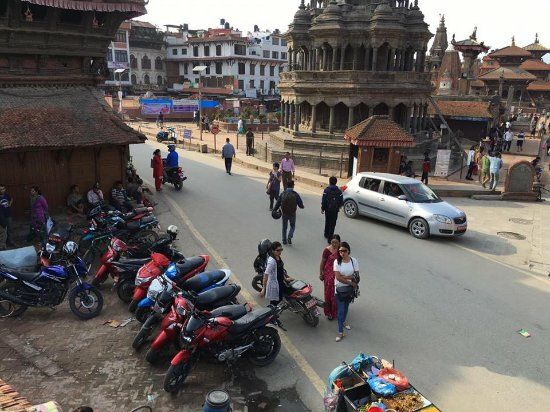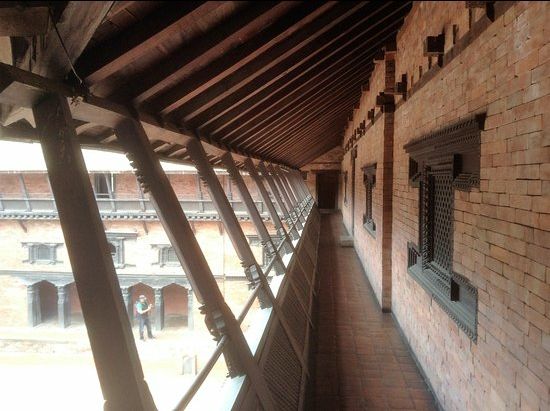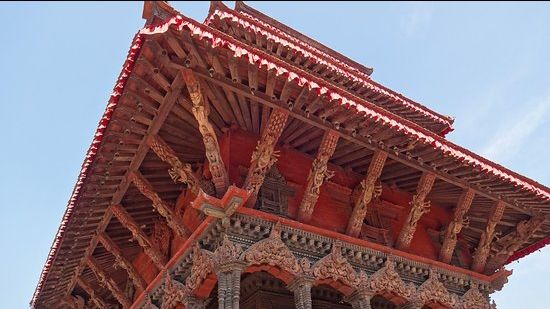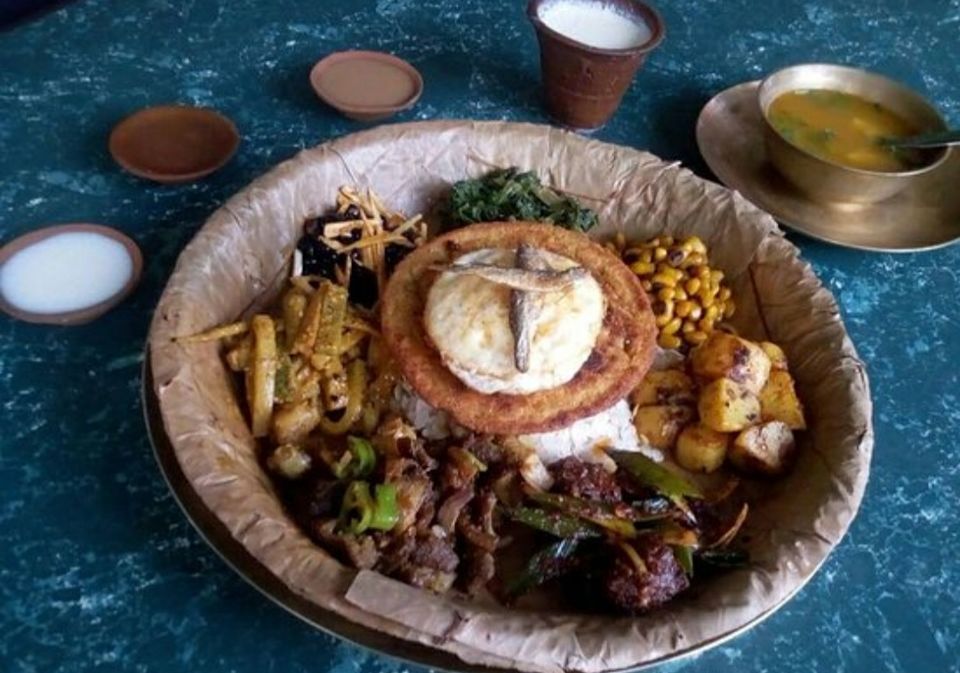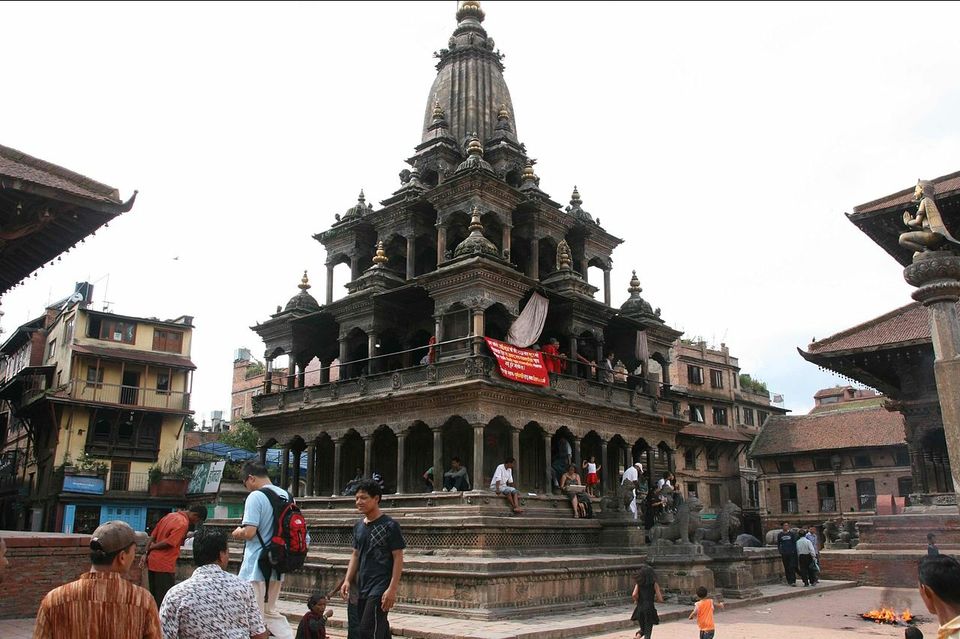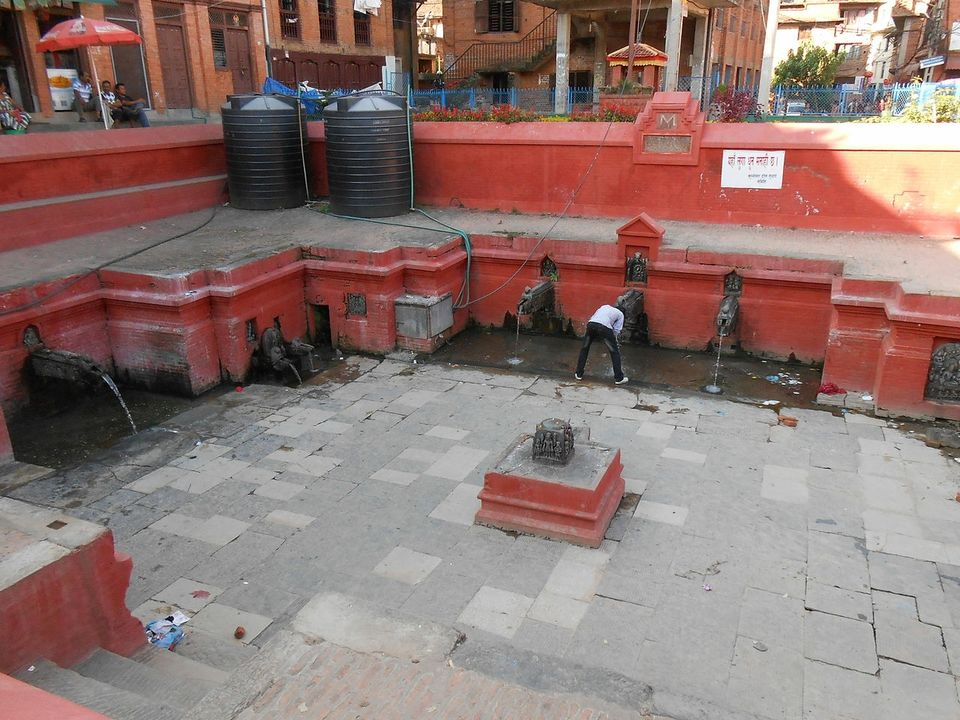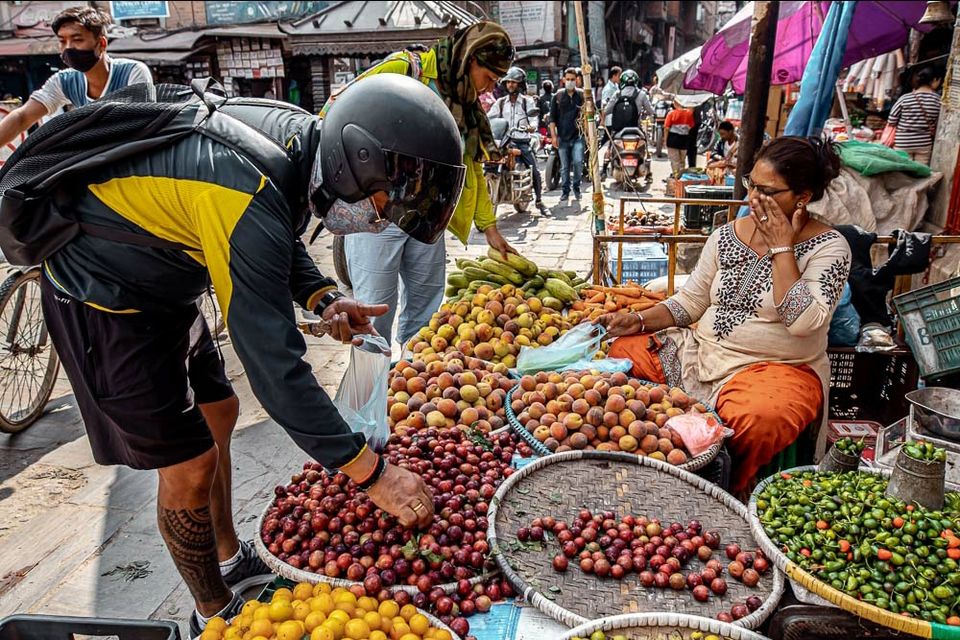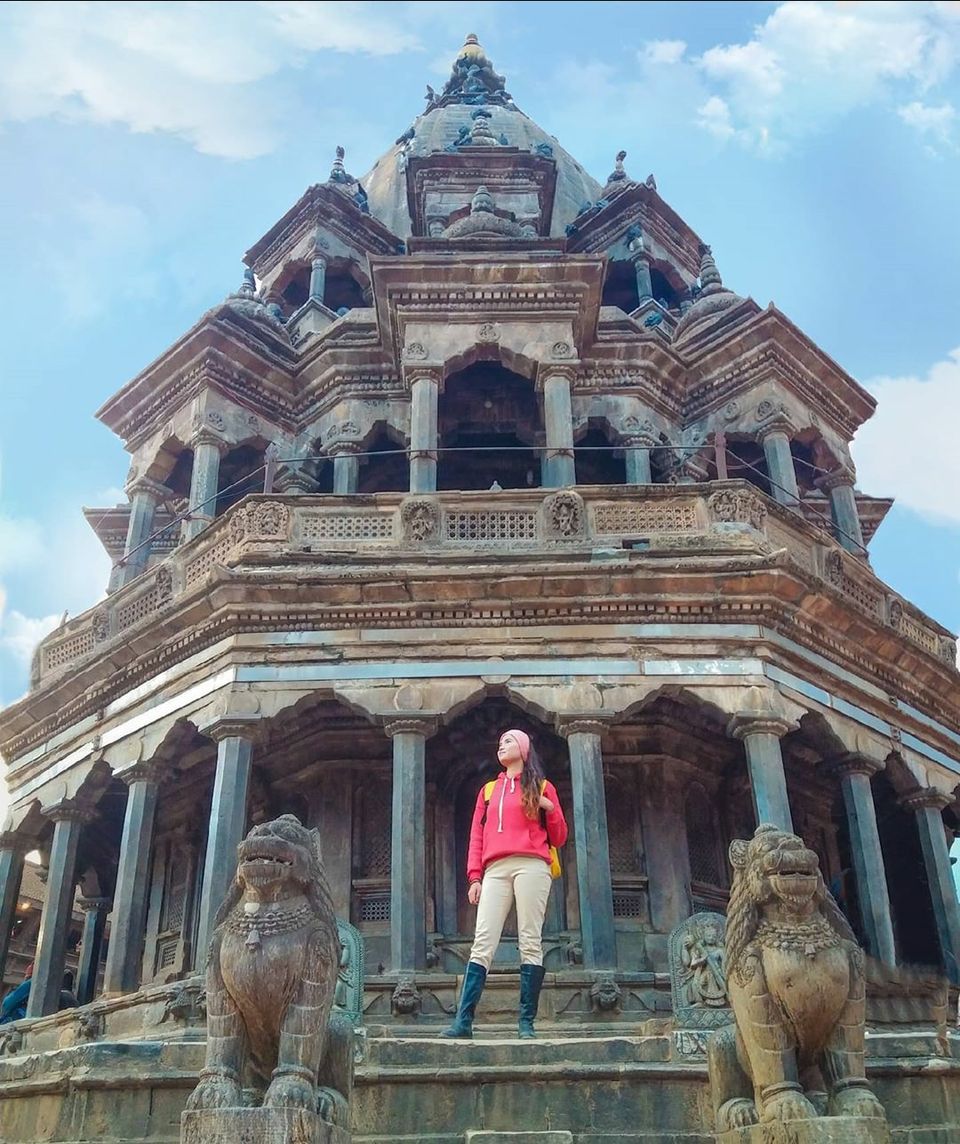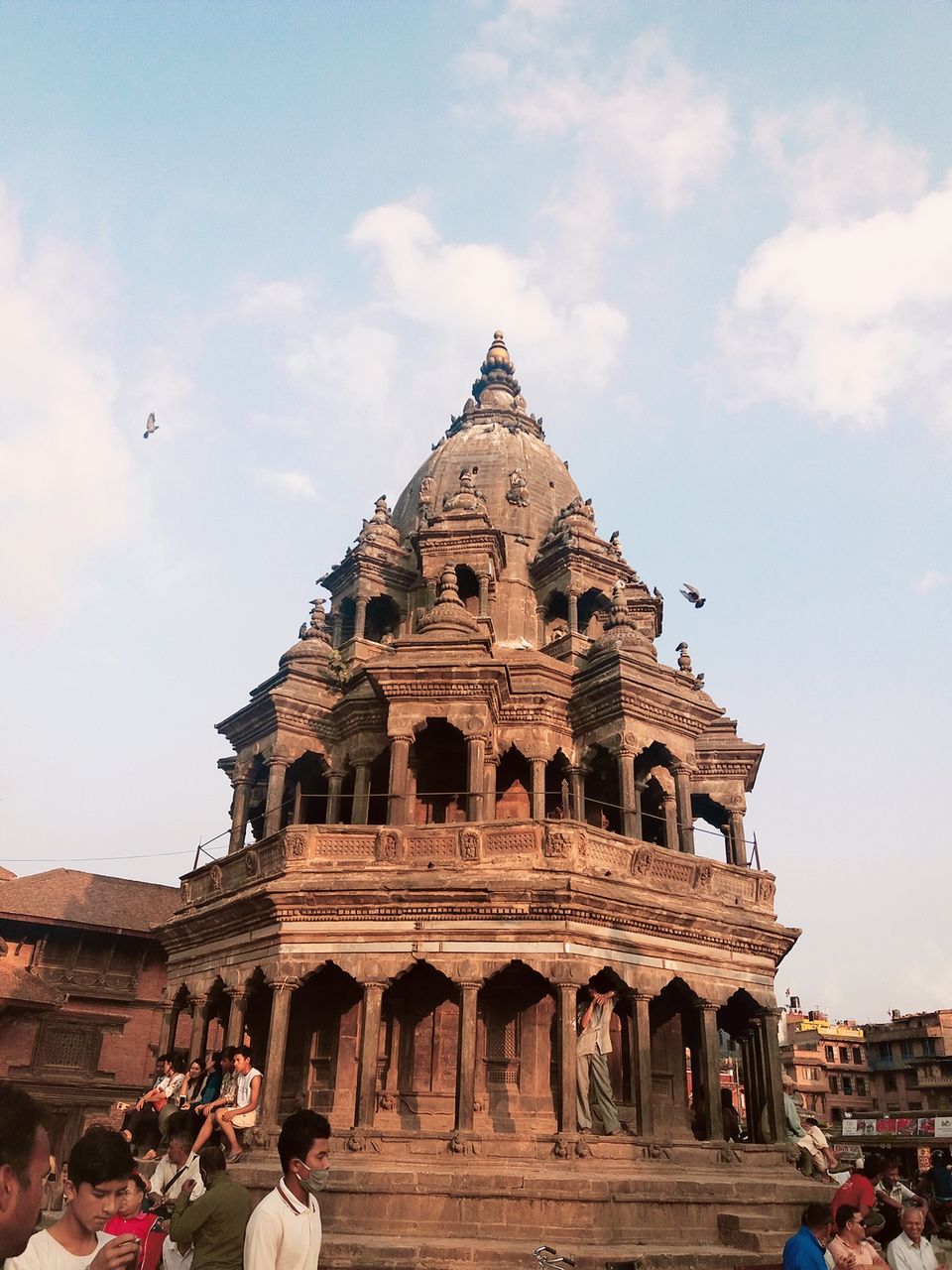 One of the most sacred Hindu temple of Nepal – Pashupatinath Temple is located on both banks of Bagmati River on the eastern outskirts of Kathmandu. Pashupatinath Temple is one of the UNESCO cultural heritage sites of the Kathmandu valley.
Pashupatinath is the most significant temple devoted to god Shiva. Consistently this temple attracts hundreds of elderly supporters of Hinduism. Pashupatinath temple is a hug structure that looms over the banks of the Bagmati River, which ultimately joins the holy river Ganges.
Shiva is the god of transformation or decimation (which is quite suitable considering the temple's main function) and conforms to the Hindus' faith in karma and reincarnation.
It is believed that those who die in Pashupatinath Temple are reborn as a human, regardless of any misconduct that could worsen their karma. The specific day of their death is predicted by astrologers of the temple. If you are attracted to the places where the spirit of death can be felt, then consider Pashupathinath as your first destination. It is a temple with atmosphere of death; death is present in almost every ritual and every corner it.
If you are wondering mesmerizing vibes for peace of mind, Pashupatinath enlighten your soul and manifest you in a positive doers. Pashupatinath is more than just a religious destination.
It is a combination of religion, art, culture and masterpiece of Hindu architecture.
You can see the holy men known as Sadhus baba creating crazy poses for the picture and eye opening cremations along the river Bagmati.
Every evening after sunset there is a special puja held- Aarati, the experiences possible are truly amazing. It witness one of the most mesmerising rituals where prayers are sung for the betterment of whole of humanity.
Apart from the rituals visit, many things to do in Pashupatinath such includes Meditation, Ayurveda, Astrology, and ritual shopping.
You can discover inner peace and positive energy through the ancient practice of Meditation.
Likewise, if you are looking for holistic physical healing through non-invasive methods, Ayurvedia could be interest to you.
Moreover, if you have wish to know more about your stars and your place in the firmament, you can consult an astrologer.
Visit Pashupatinath Temple for an out-of-this-world experience.
How to reach Pashupatinath?
It is located at Gausla.
If you are staying close to Kathmandu Airport then you can easily go to Pashupatinath. It will take just 10 minute walk.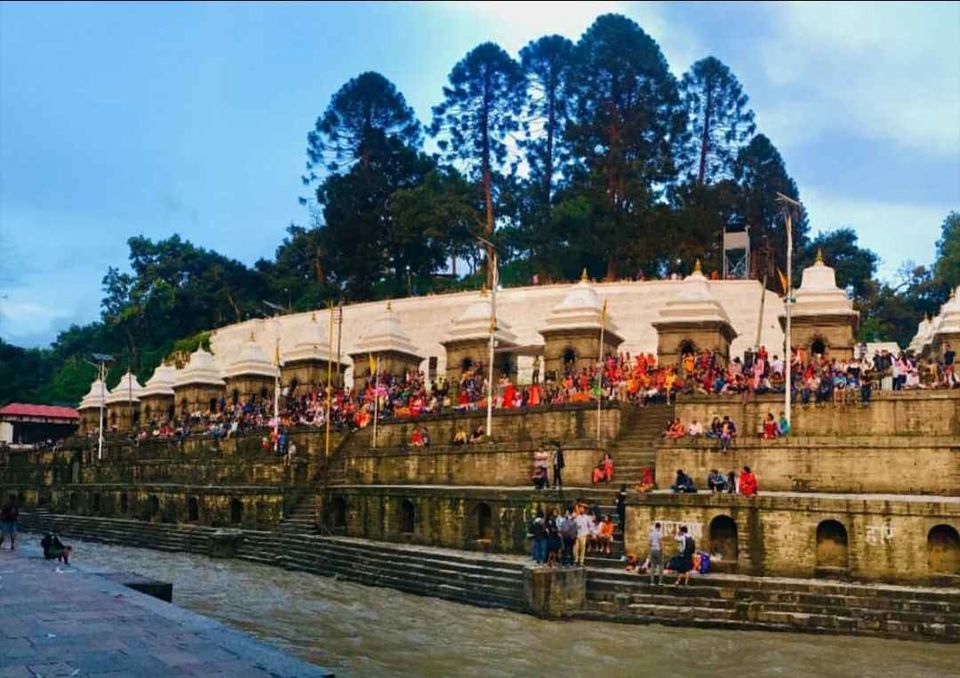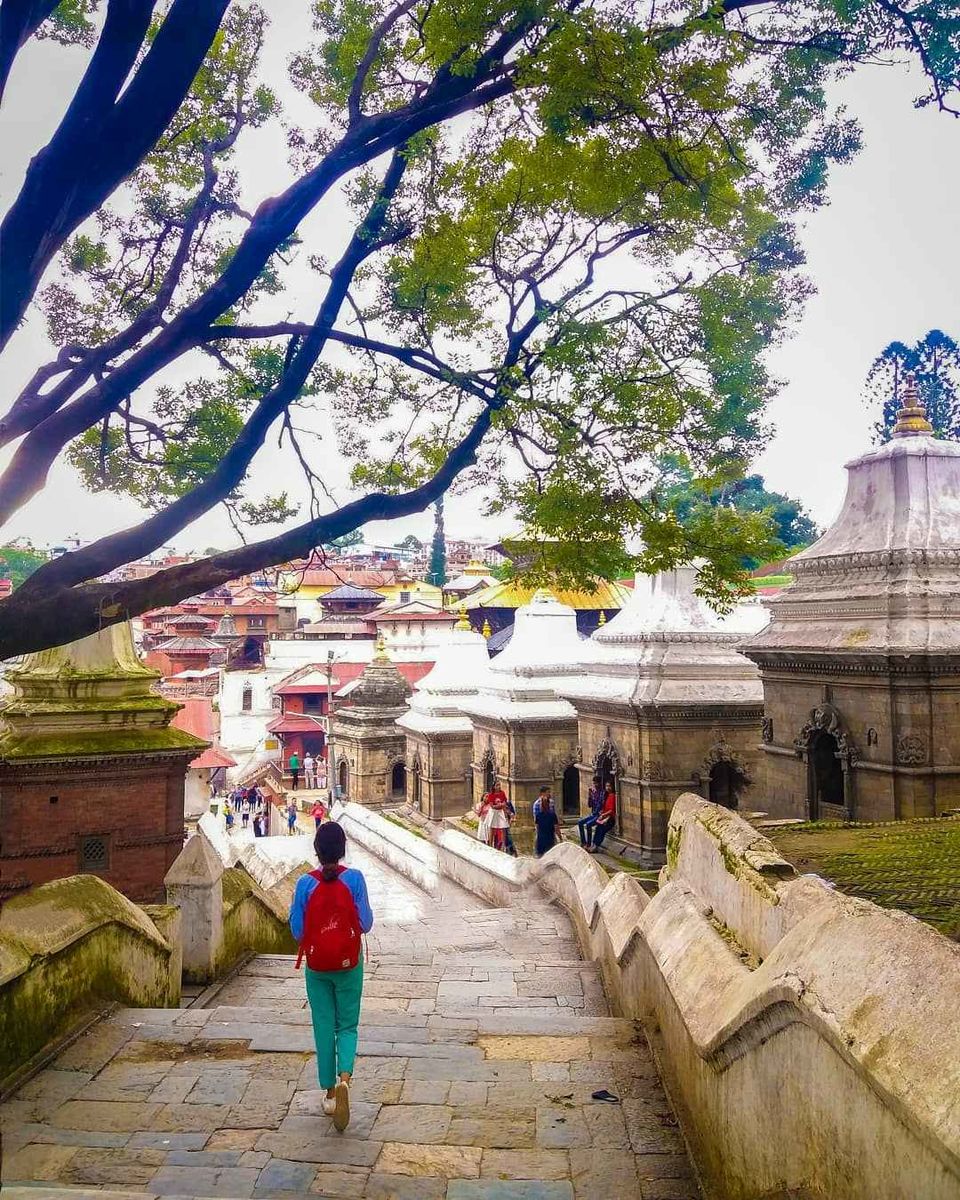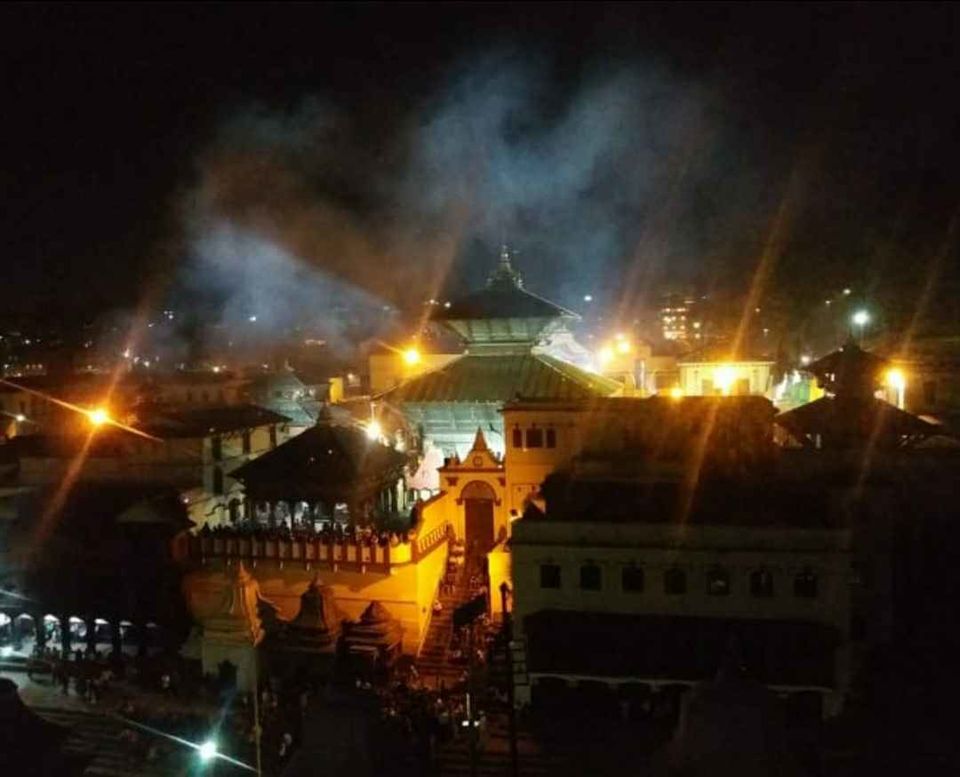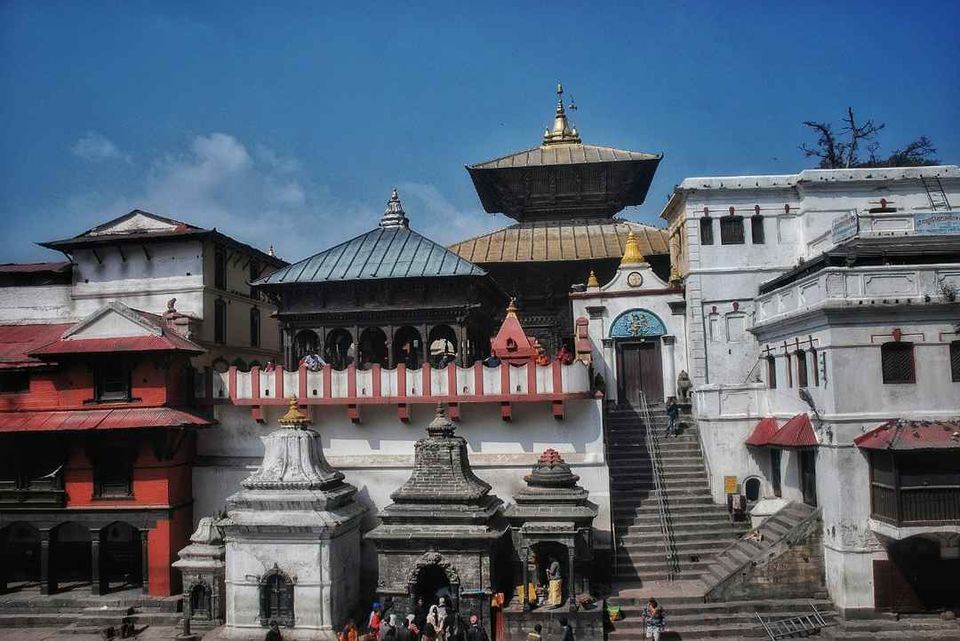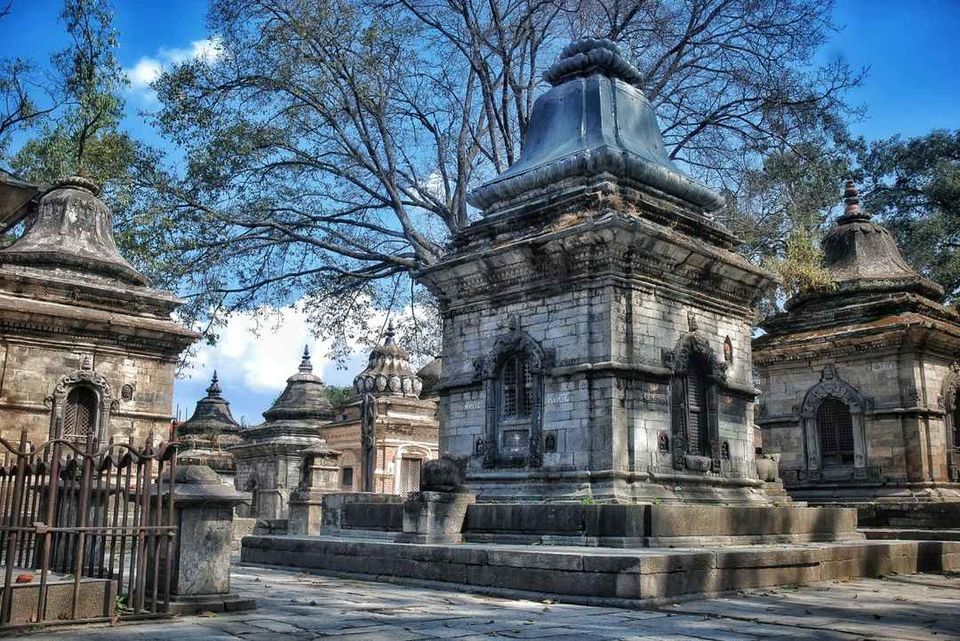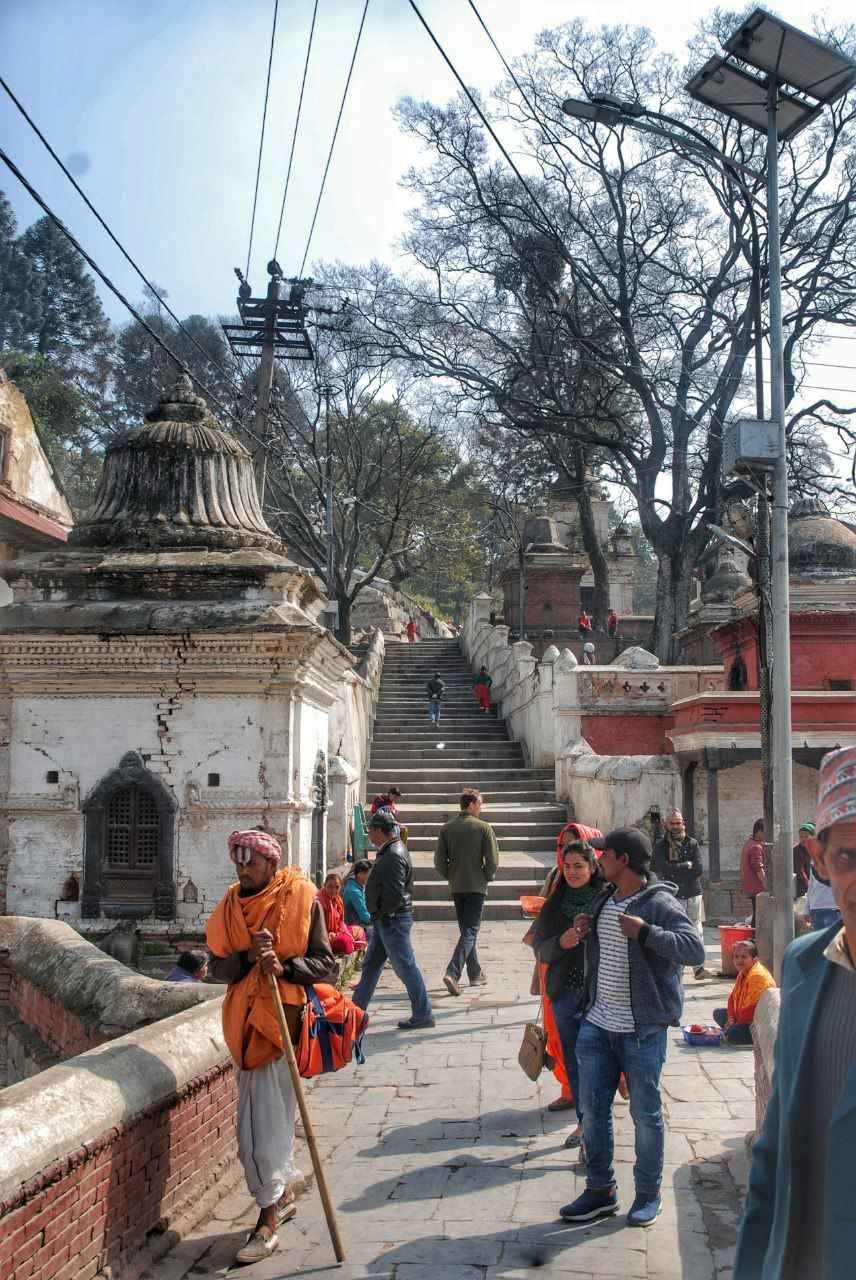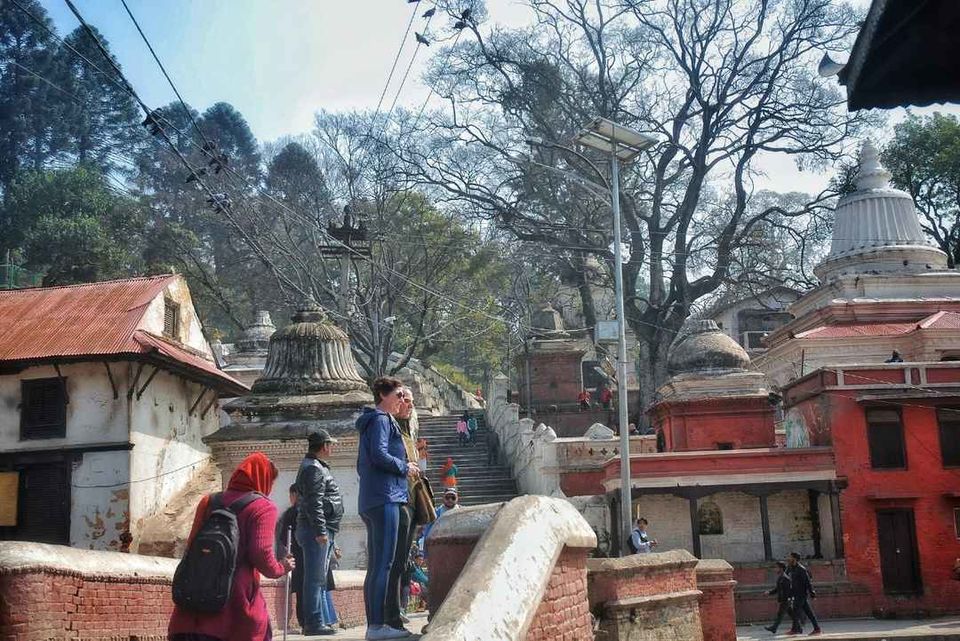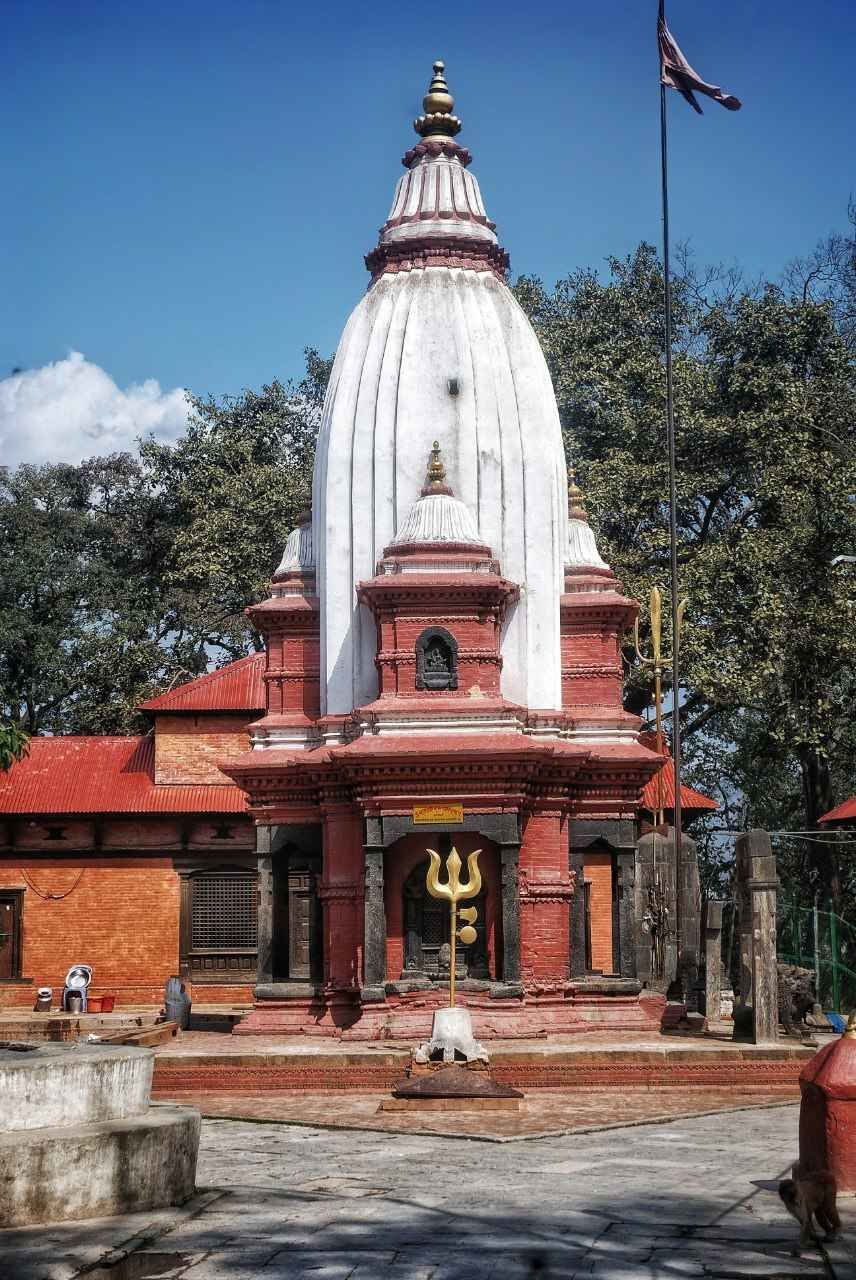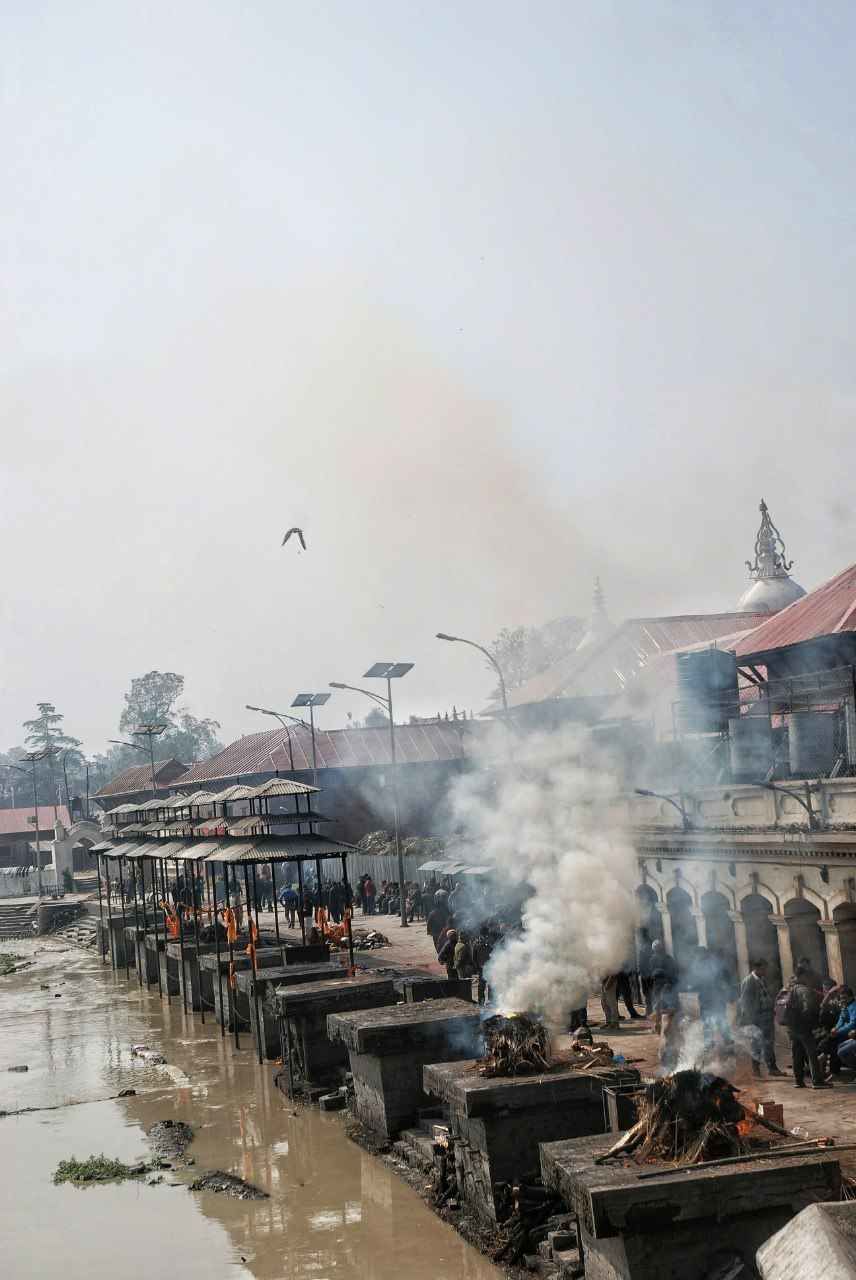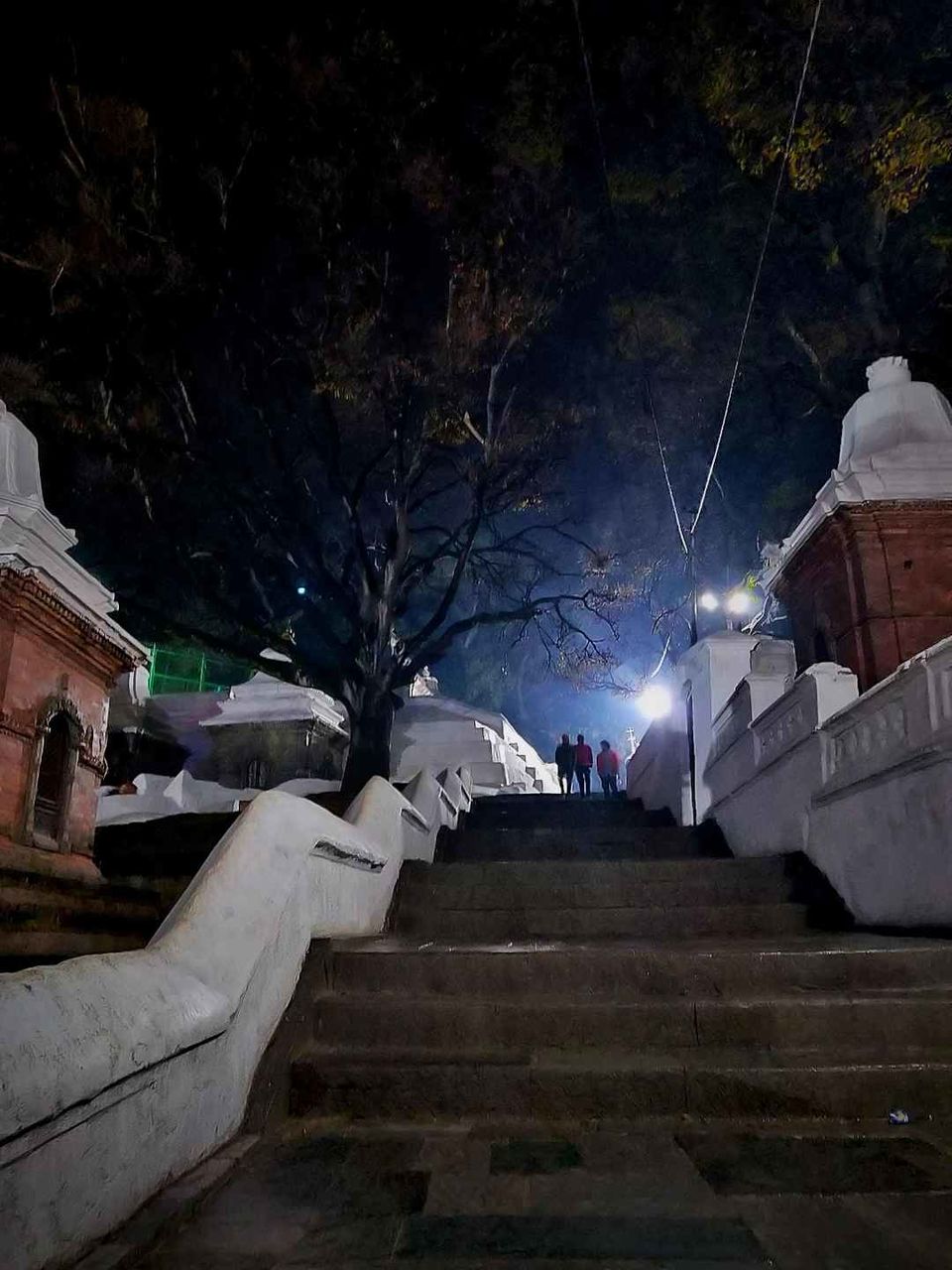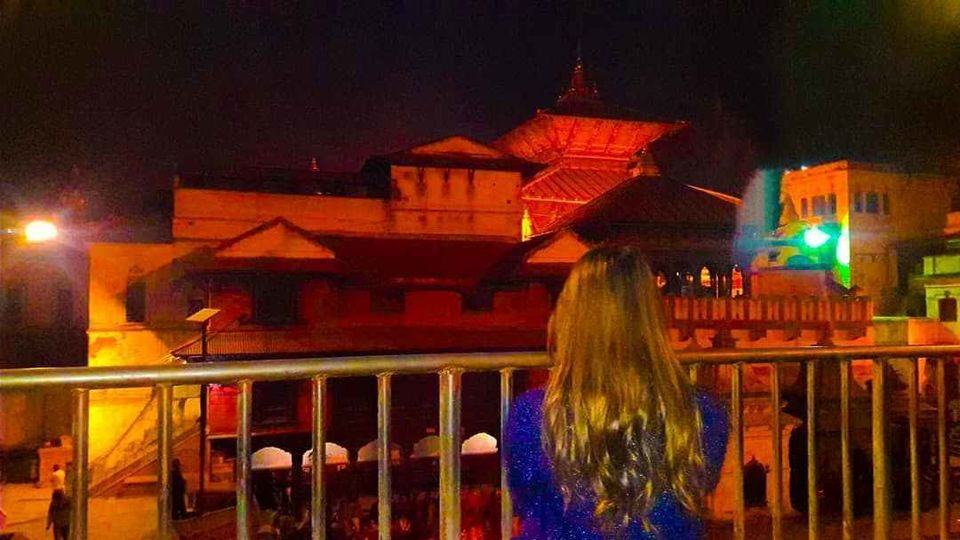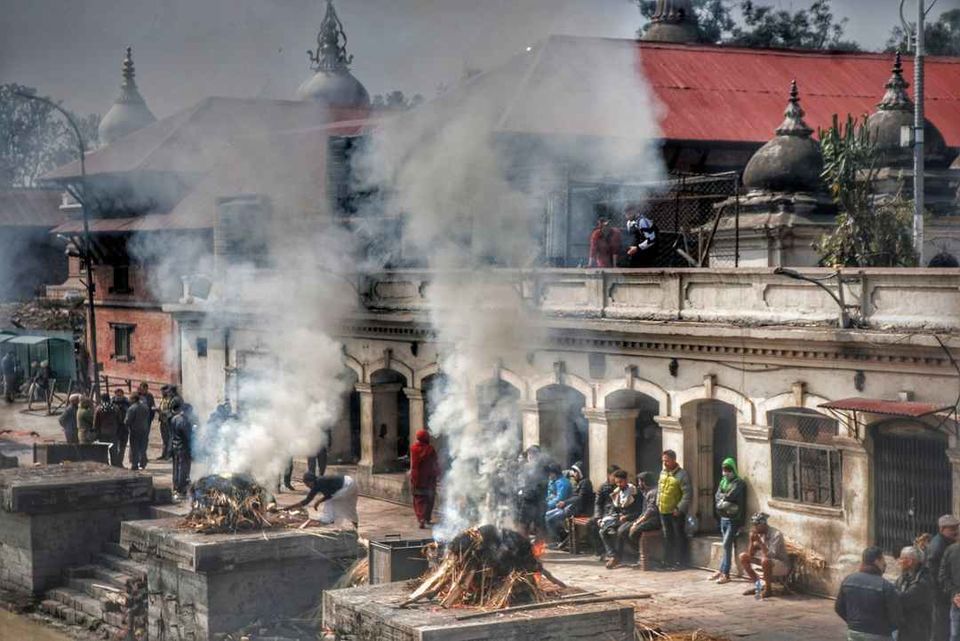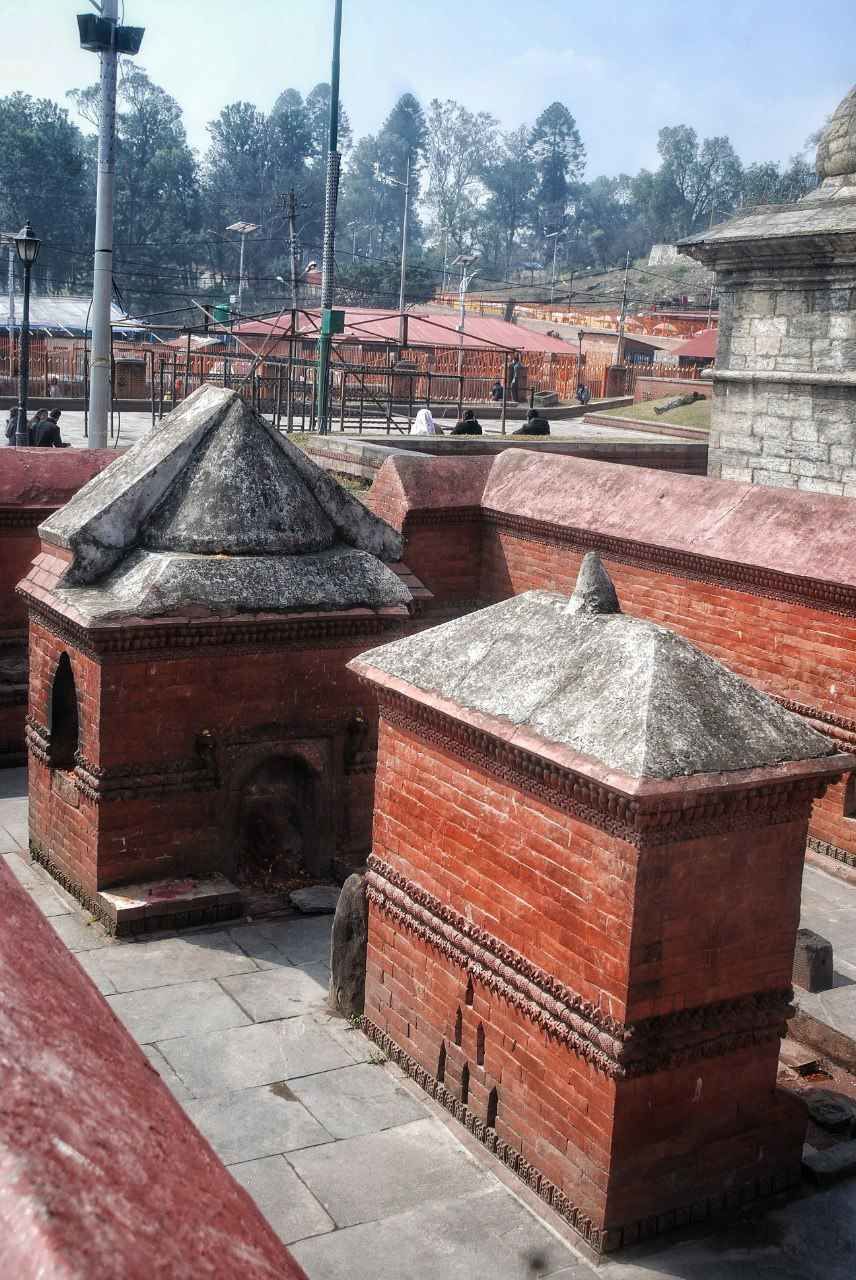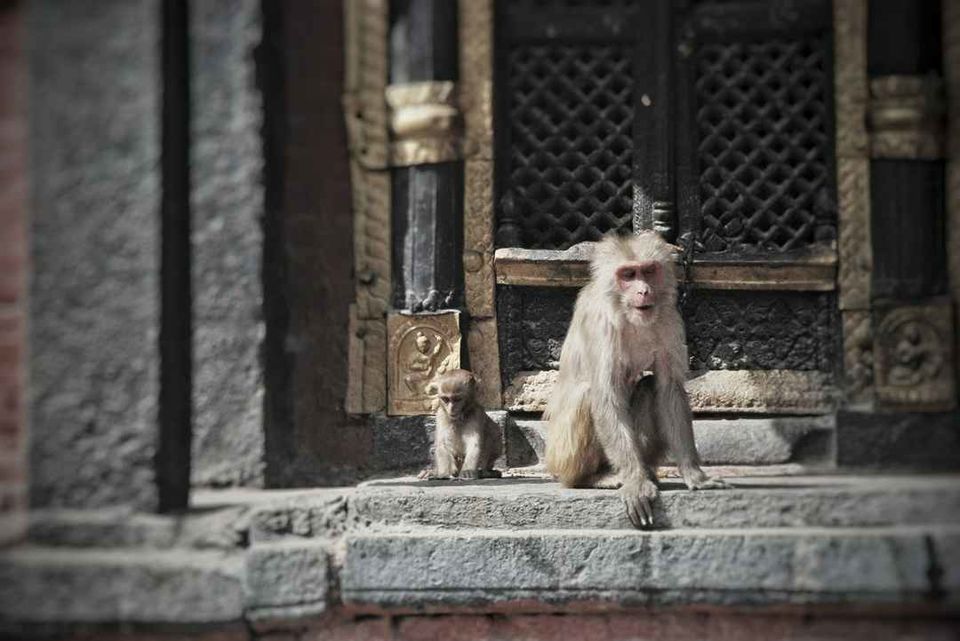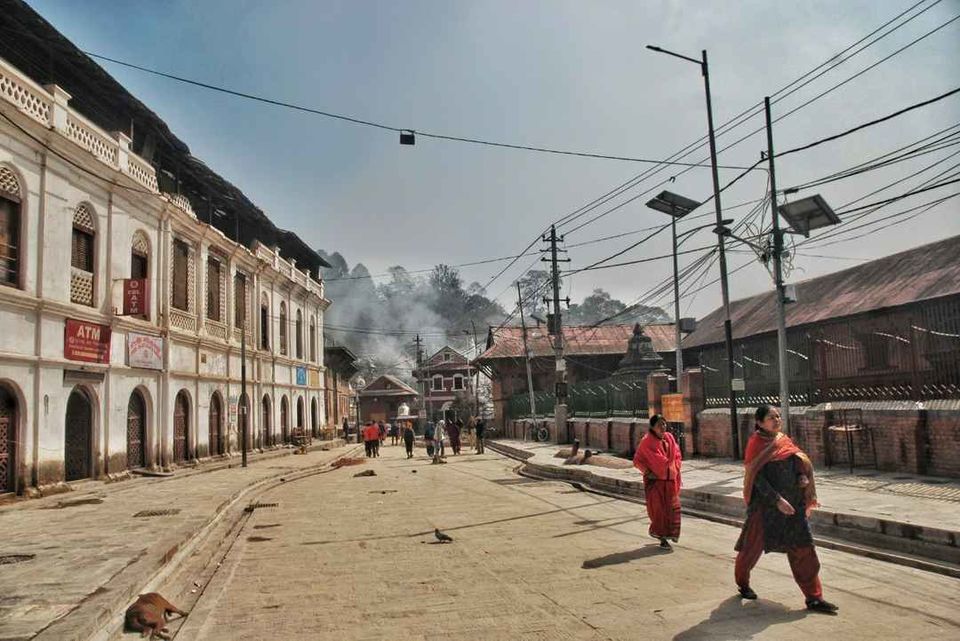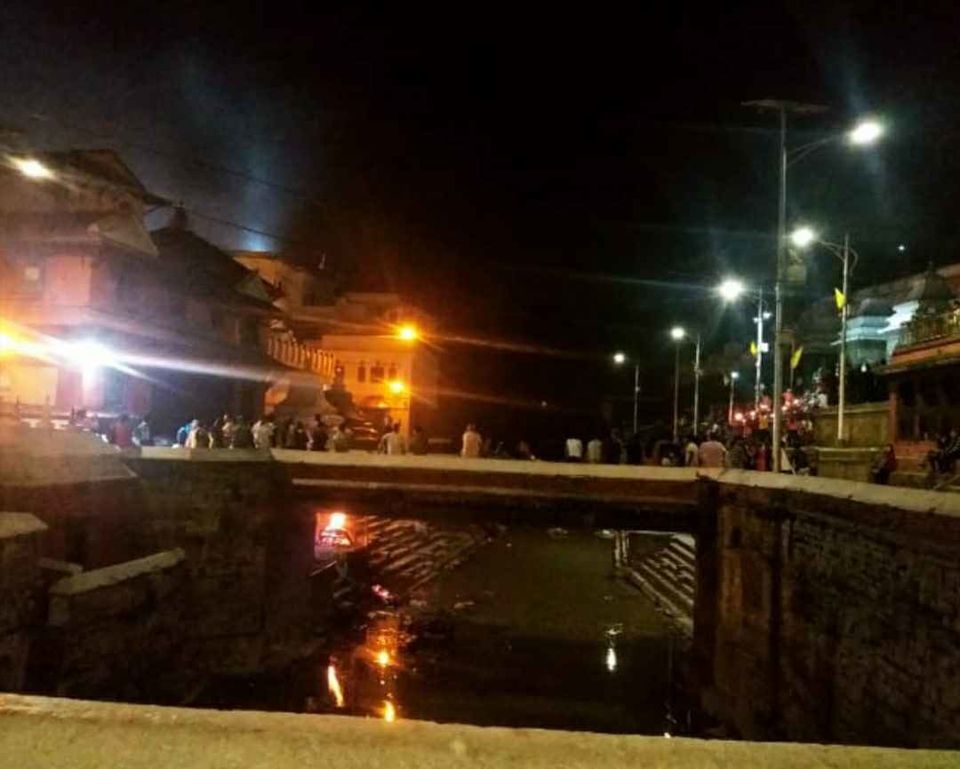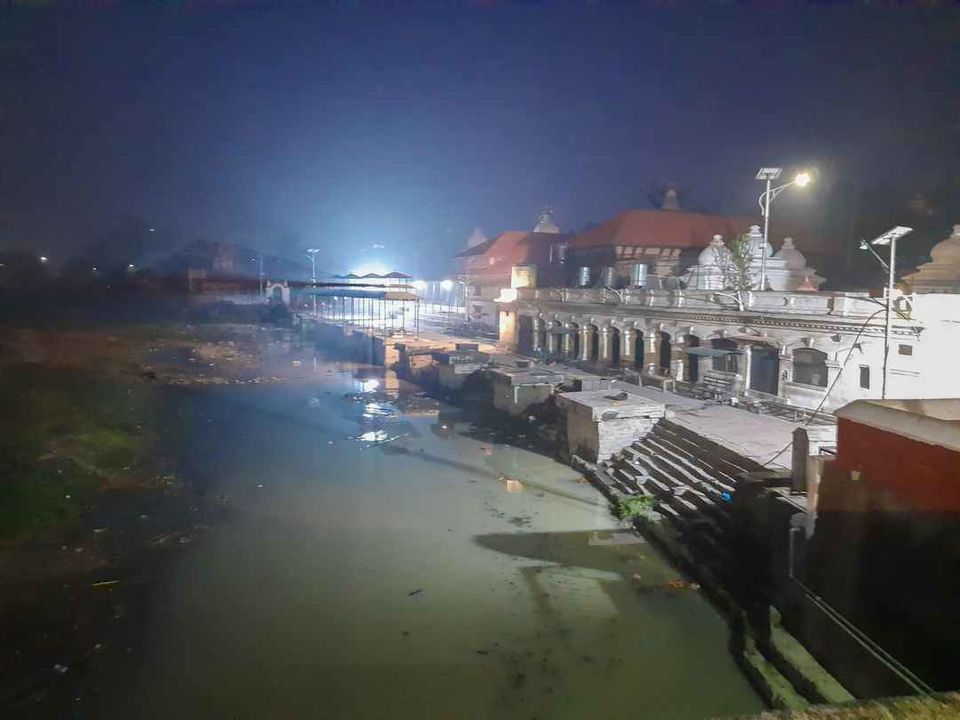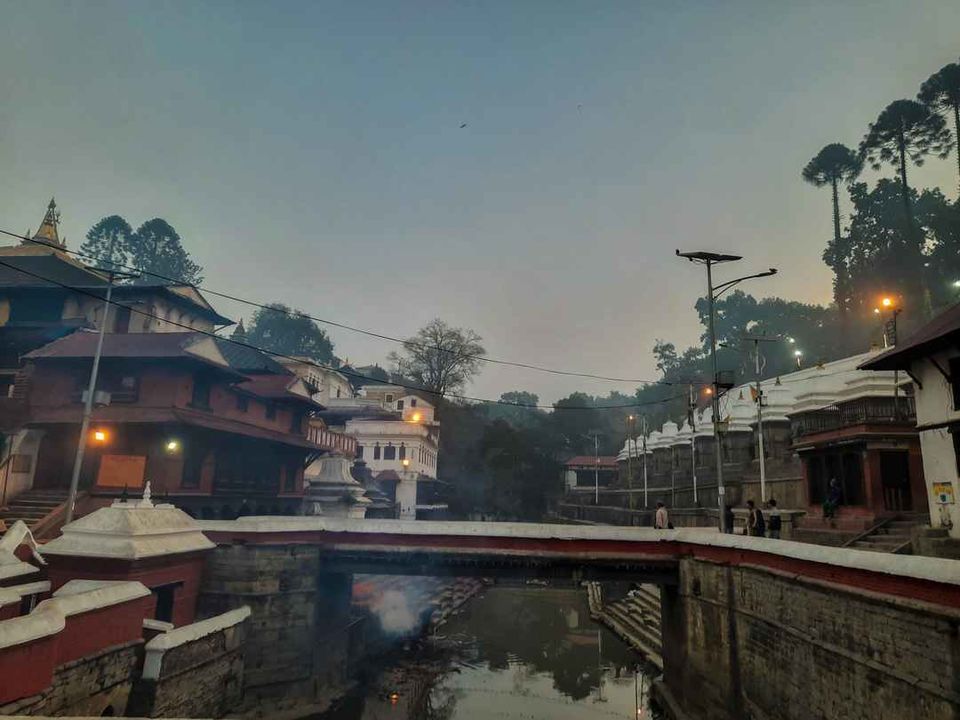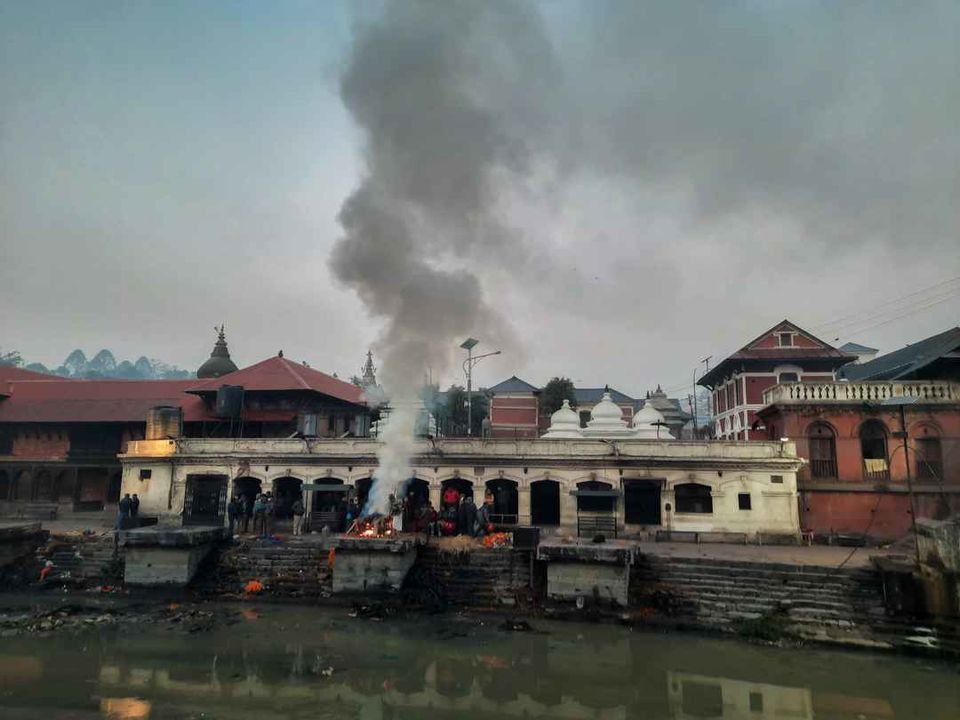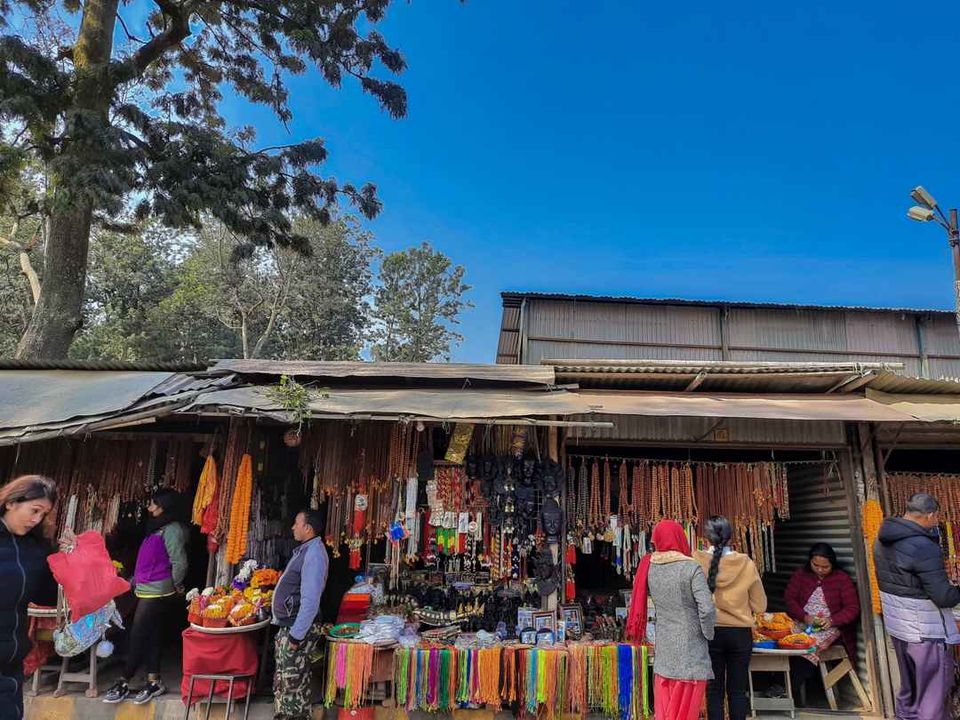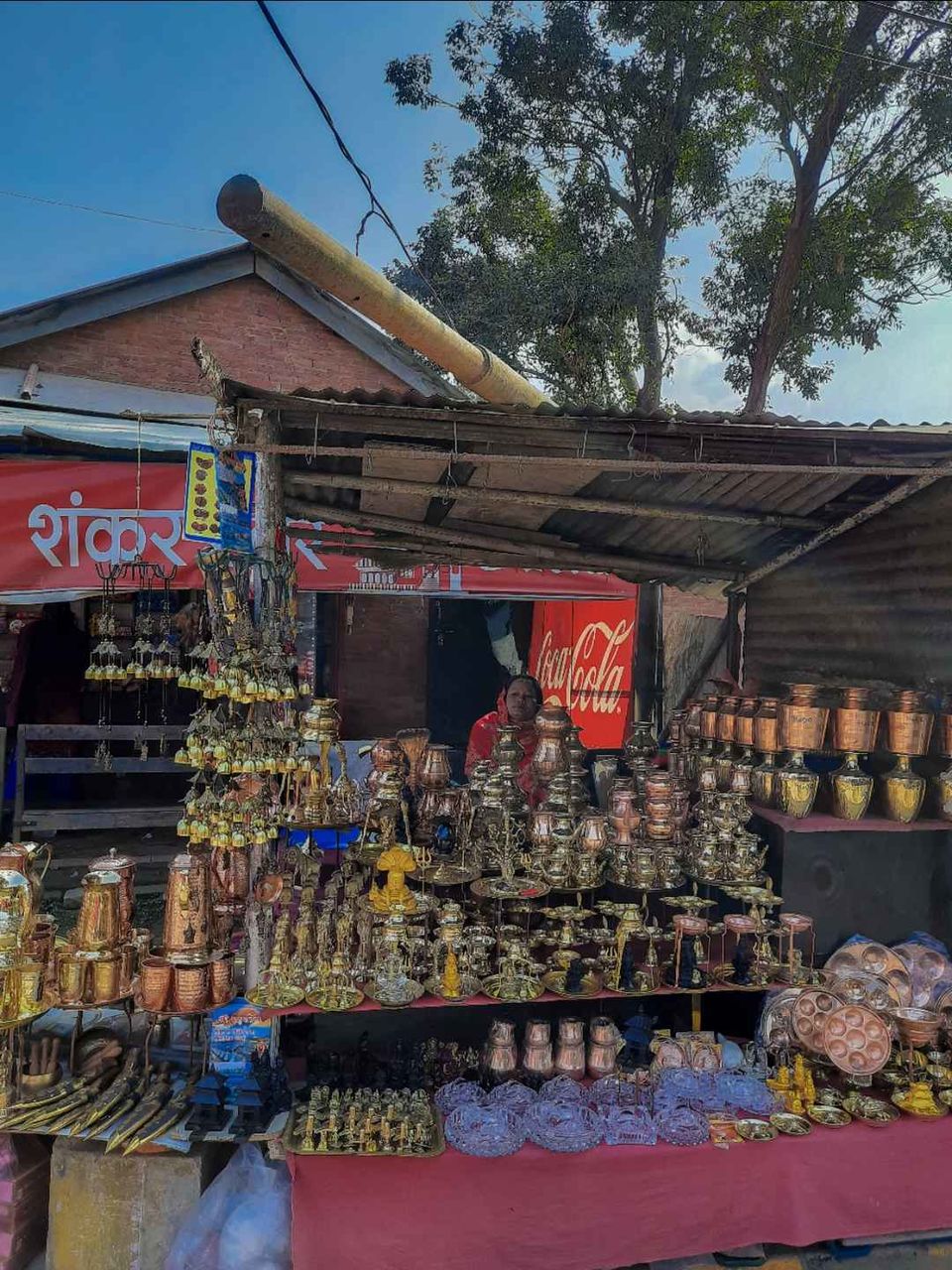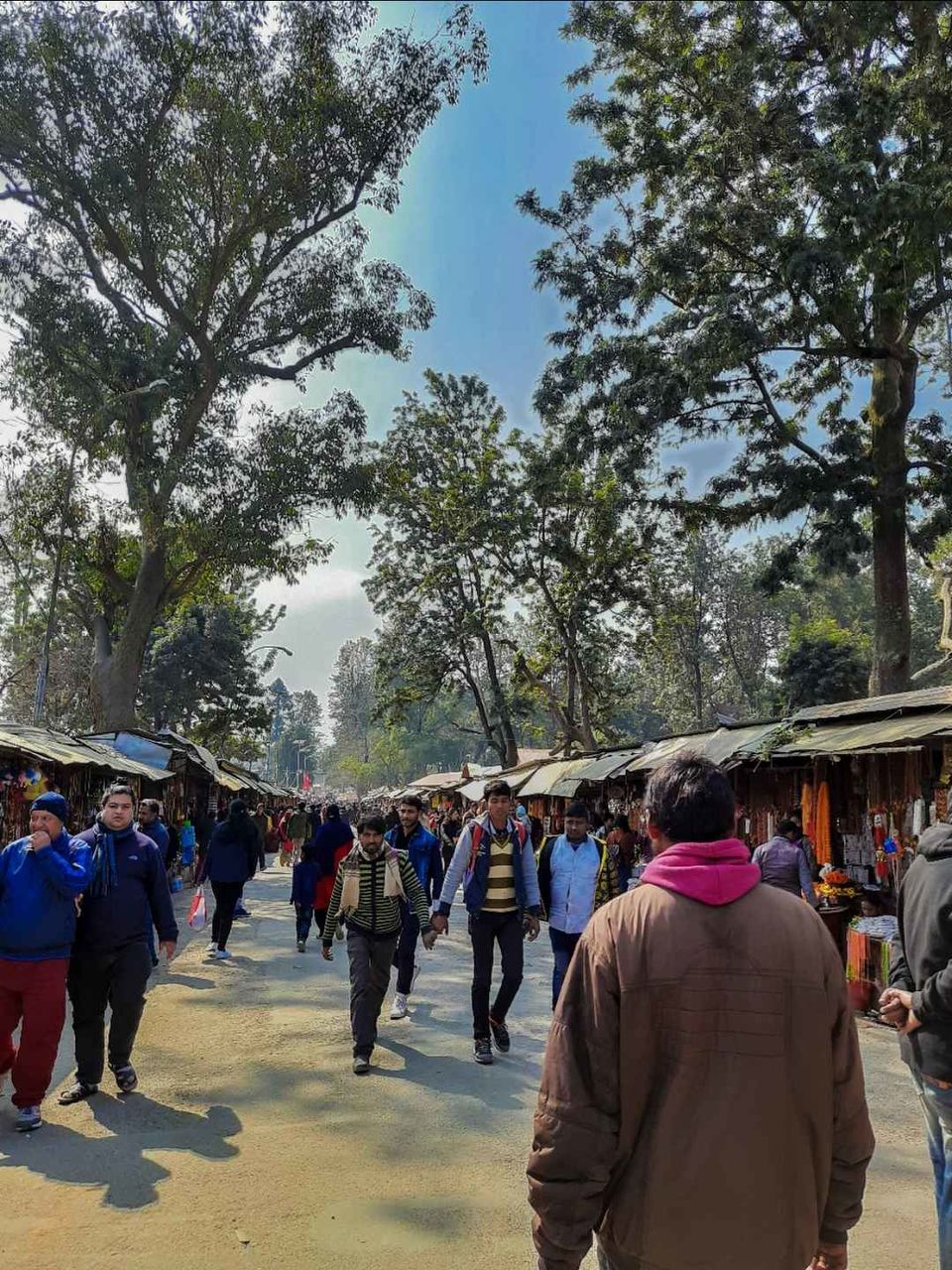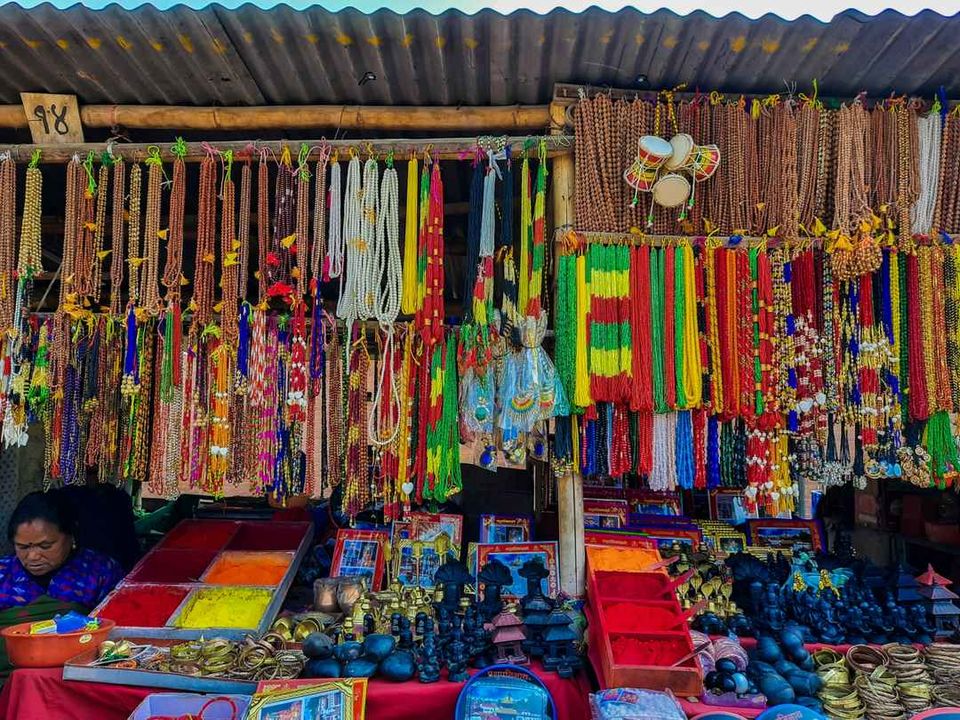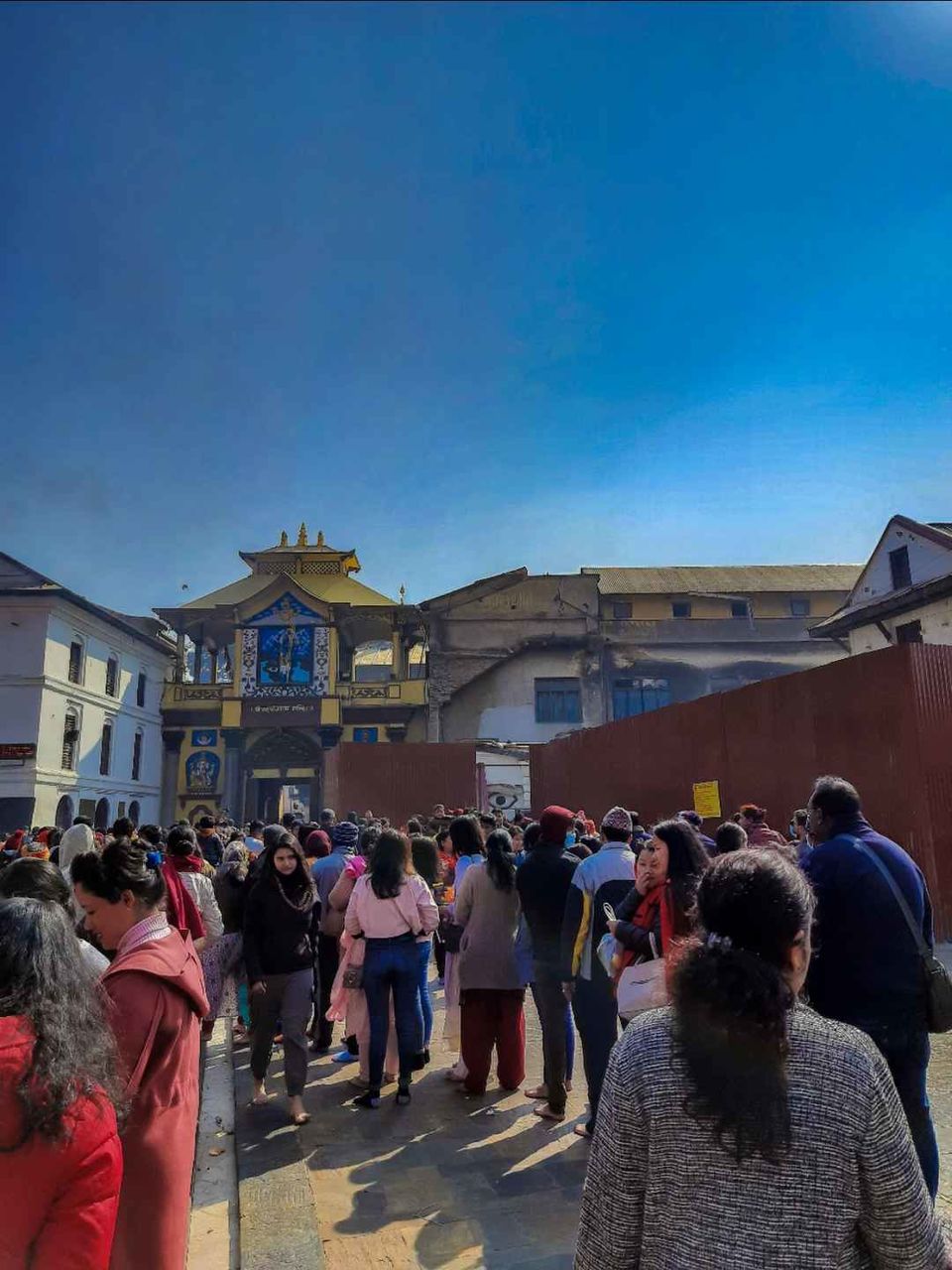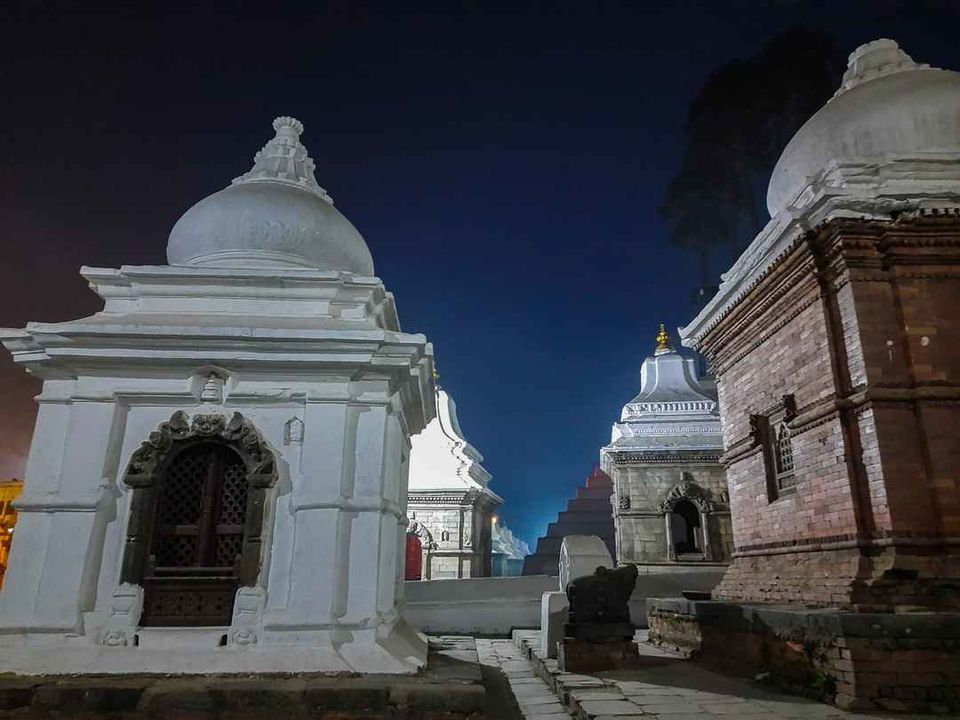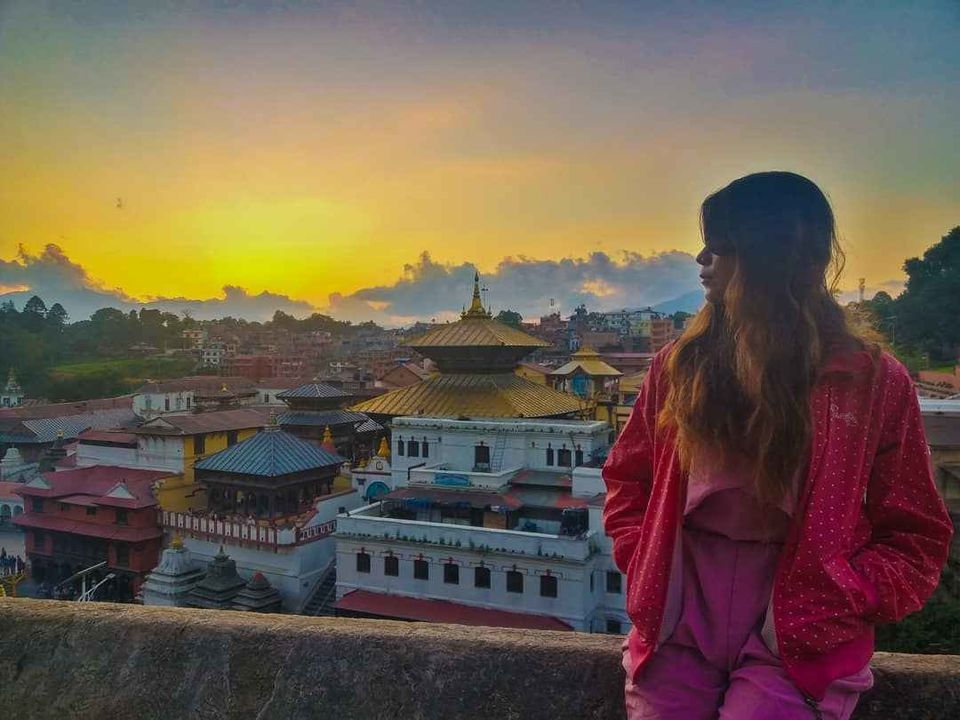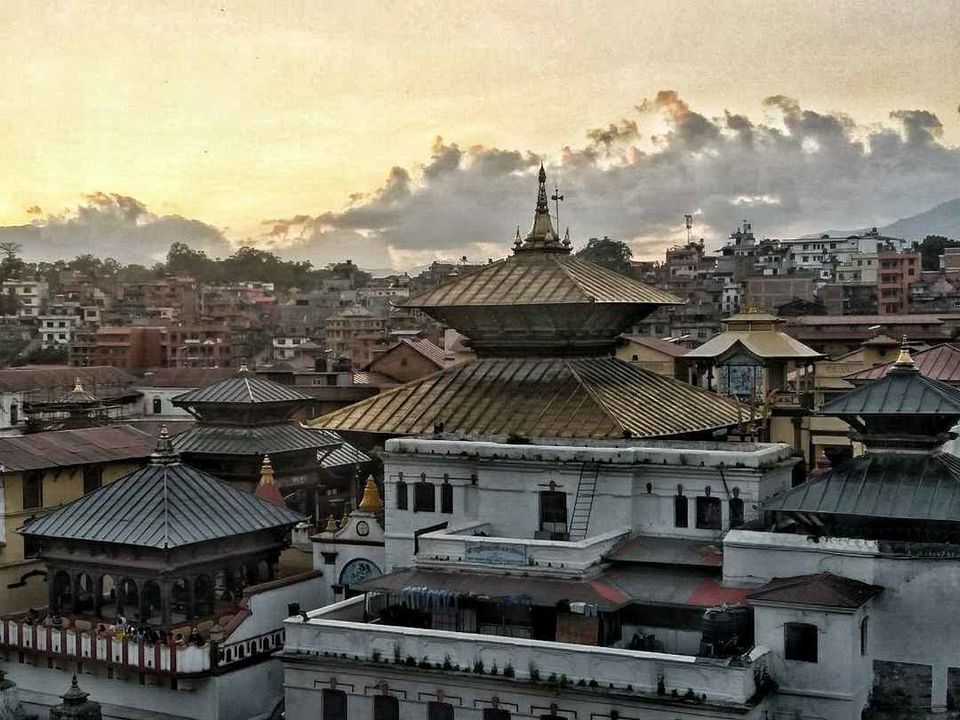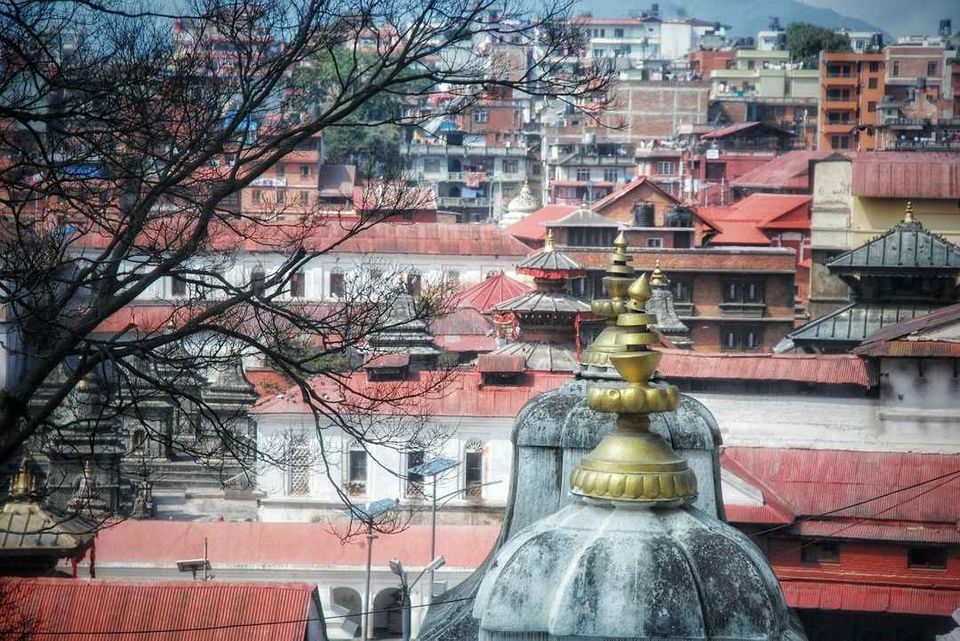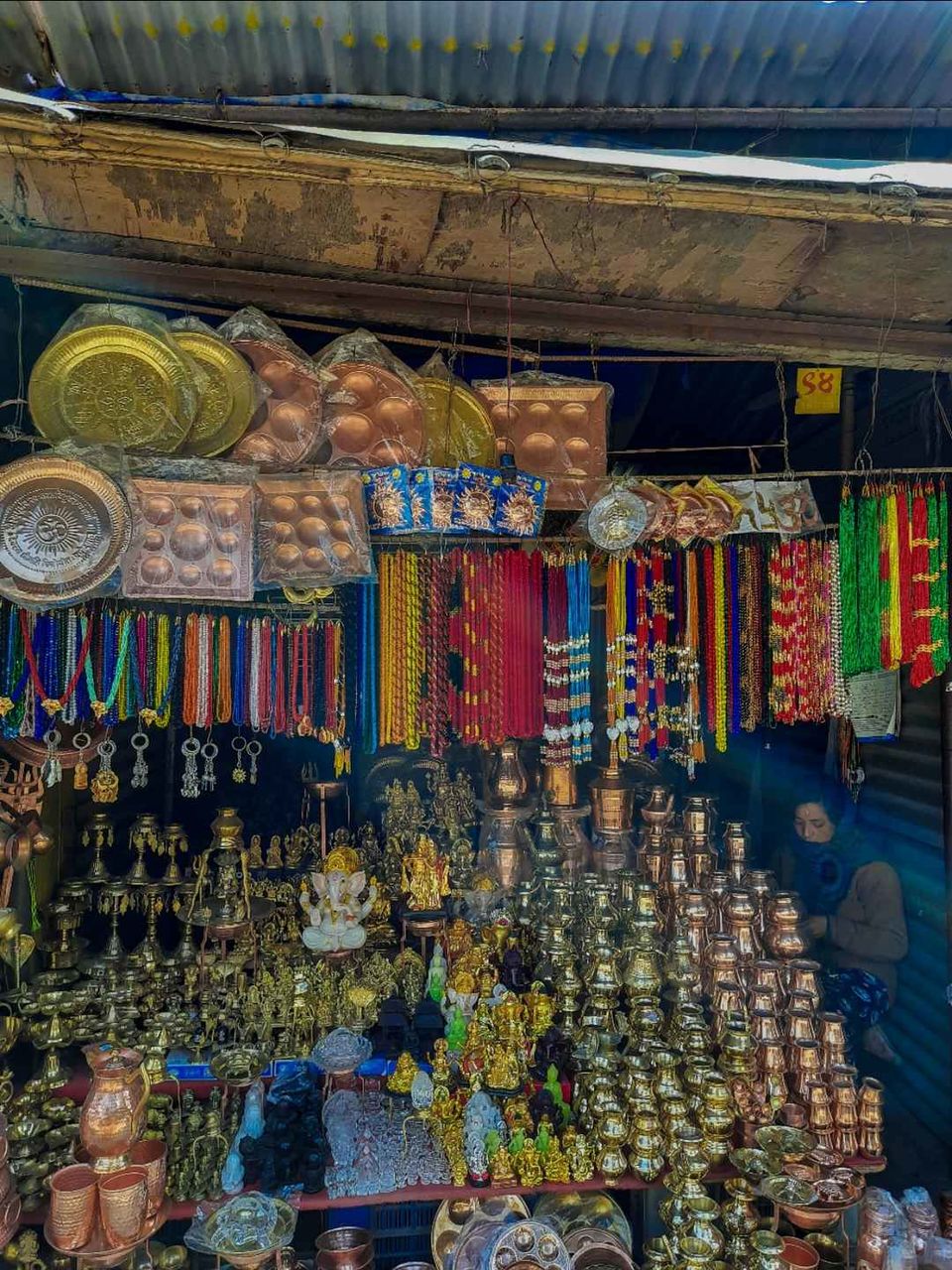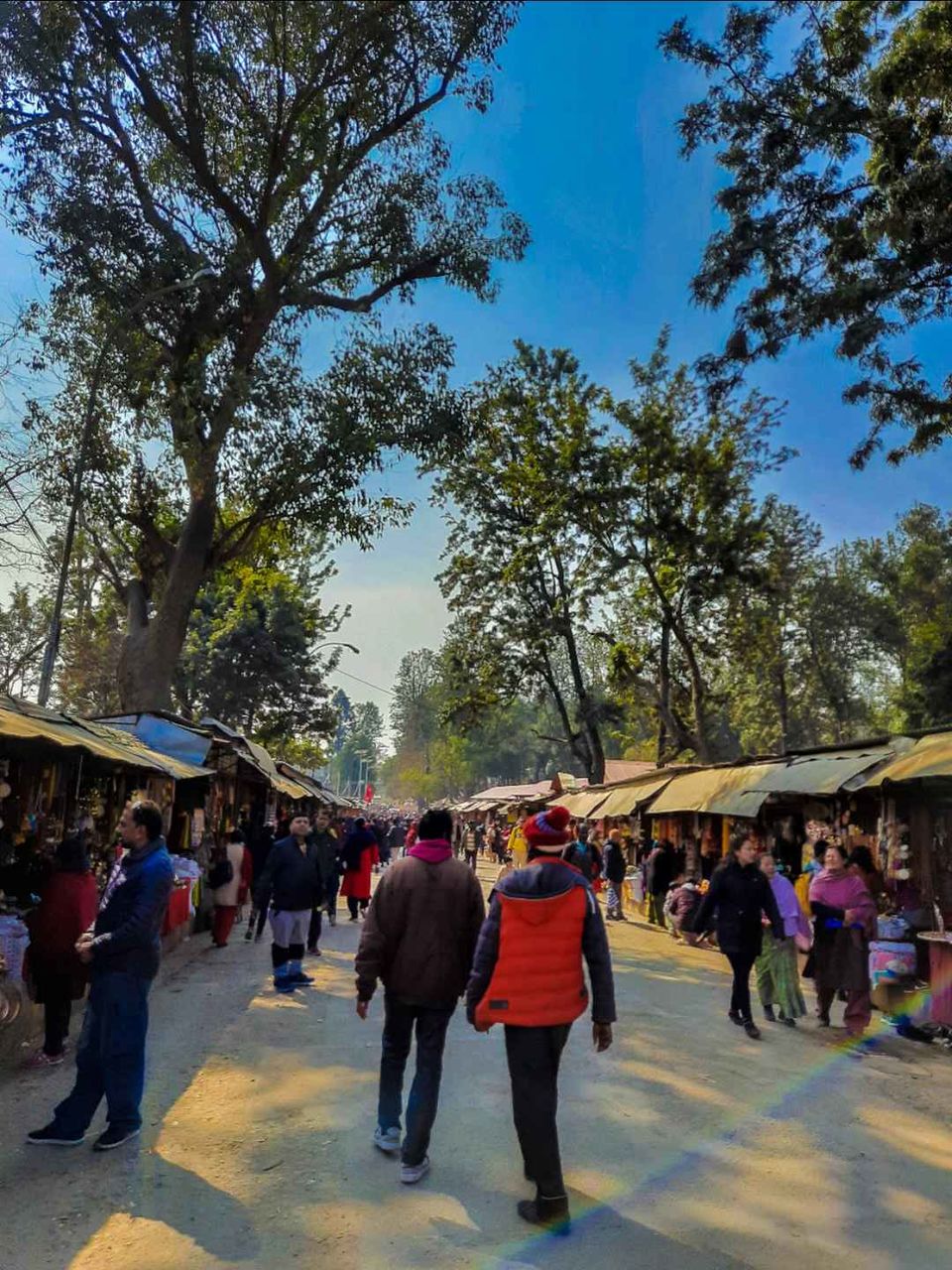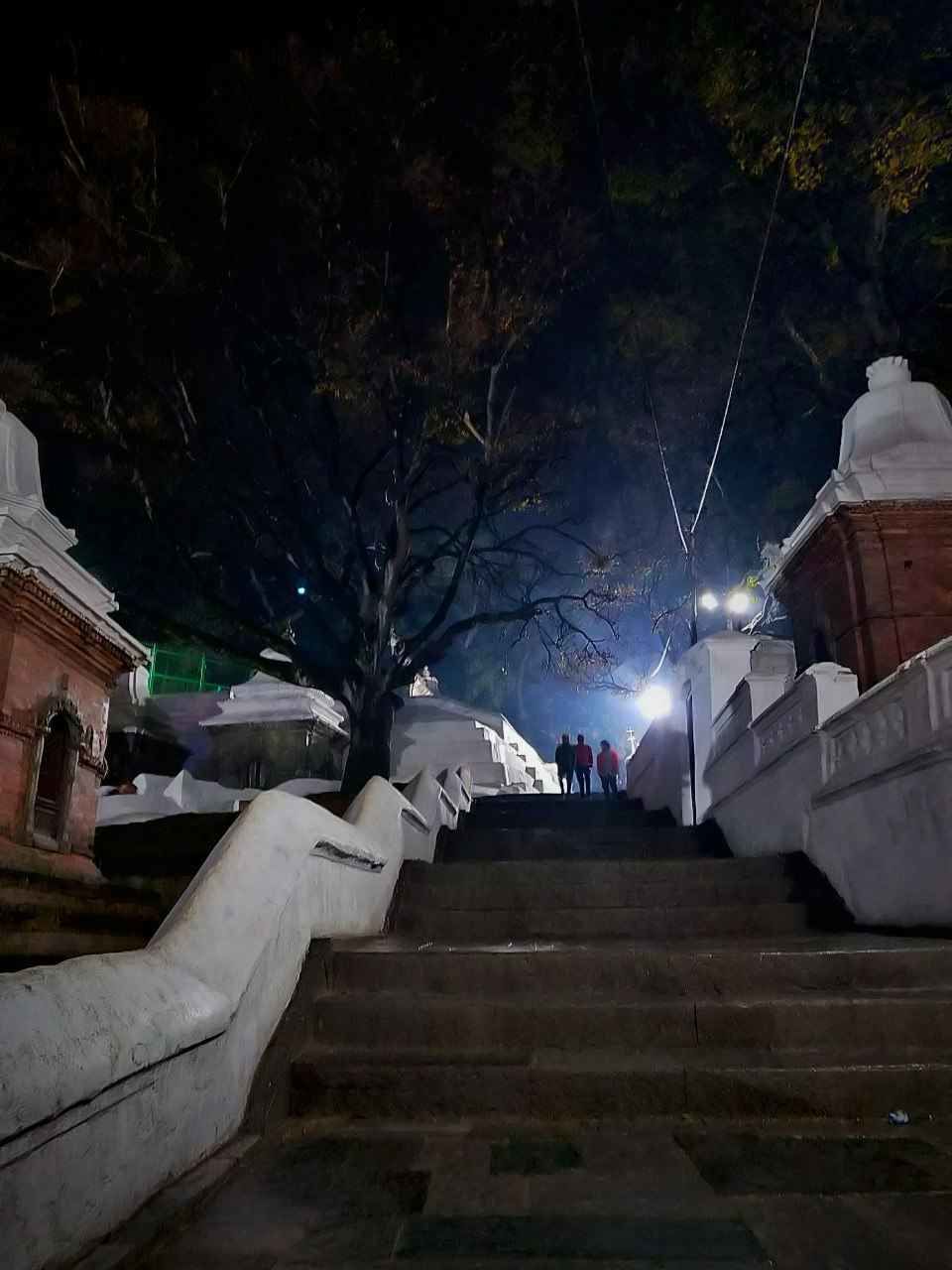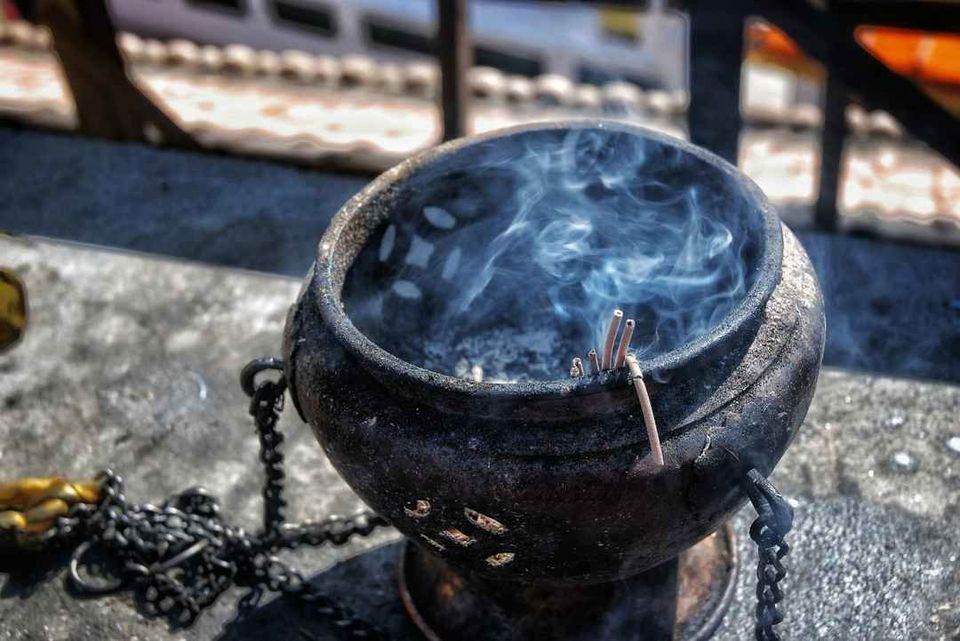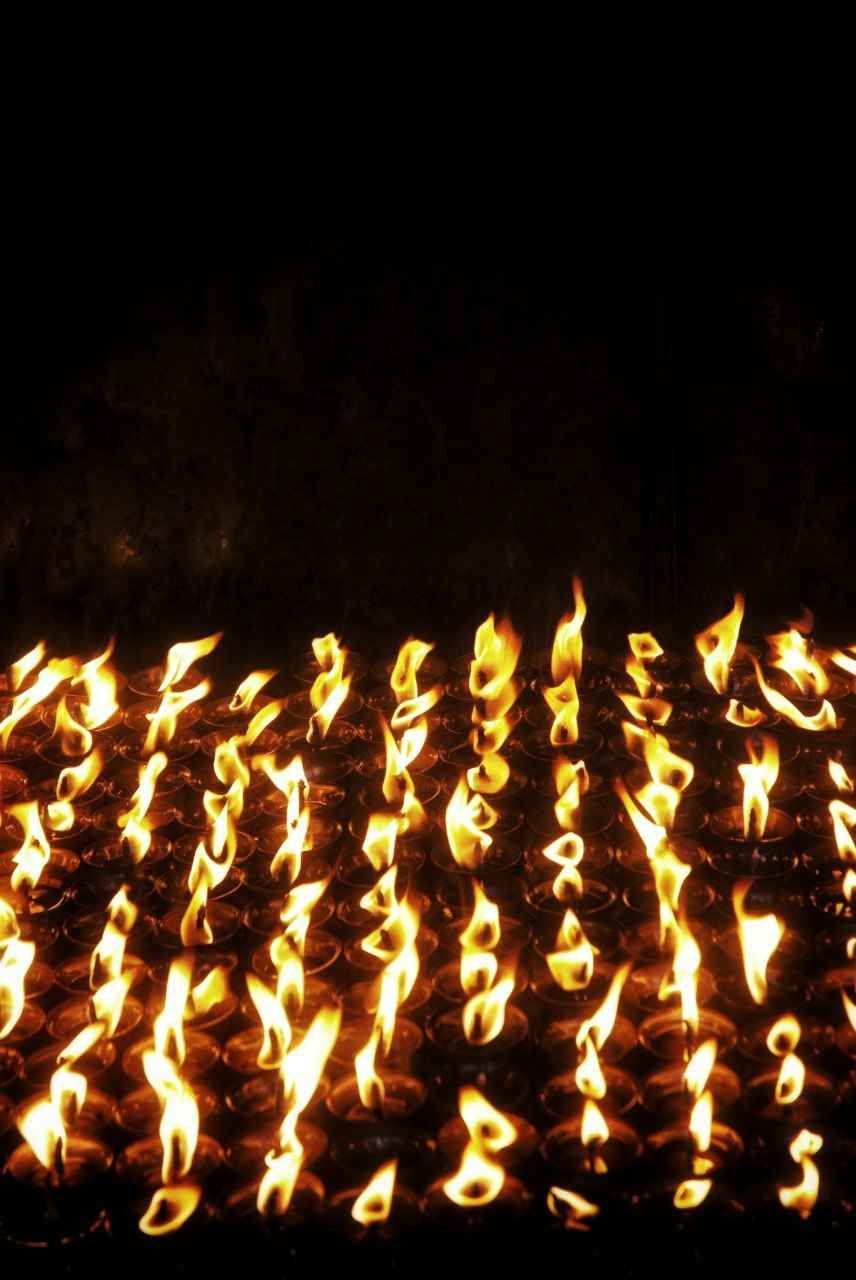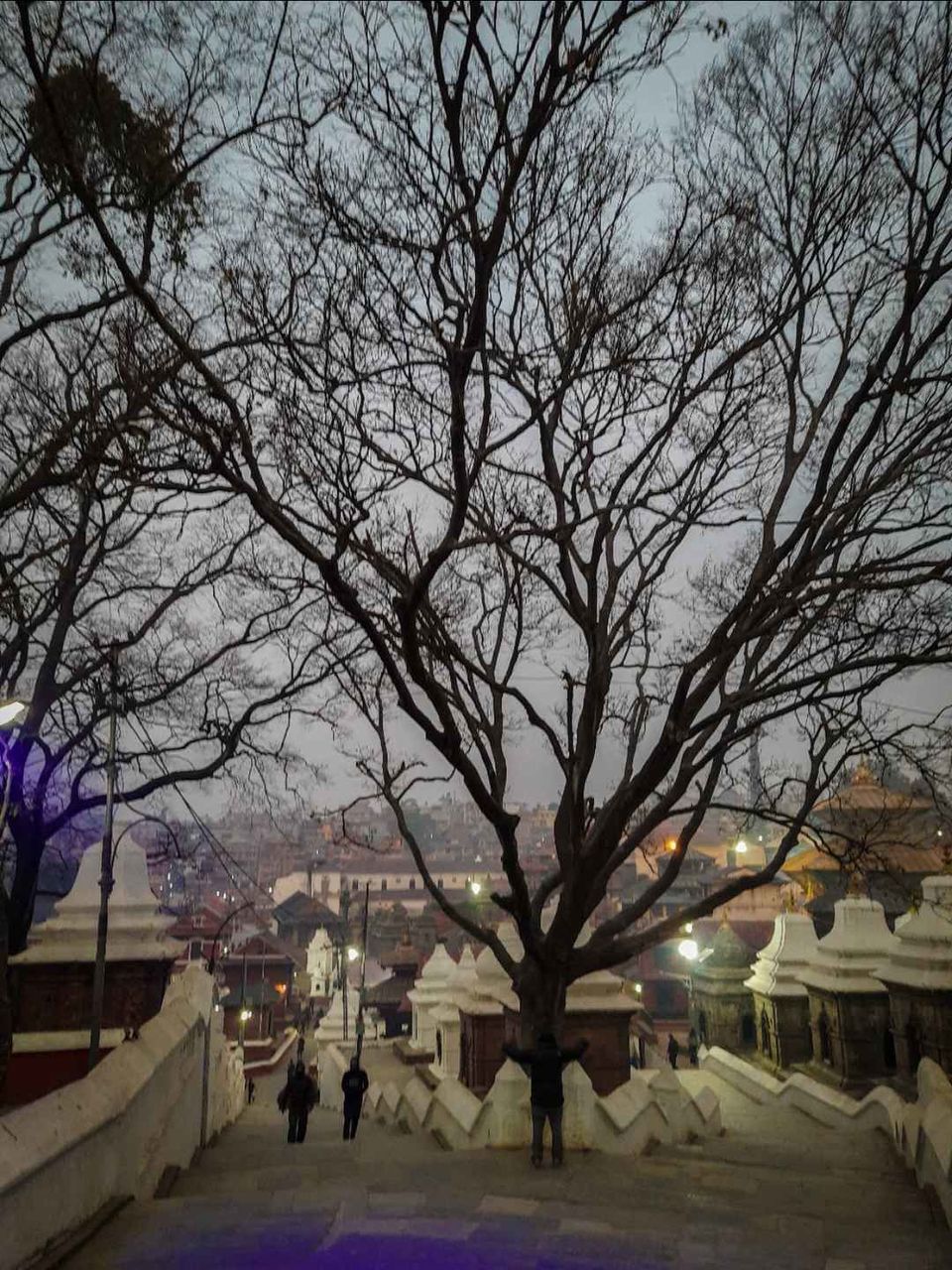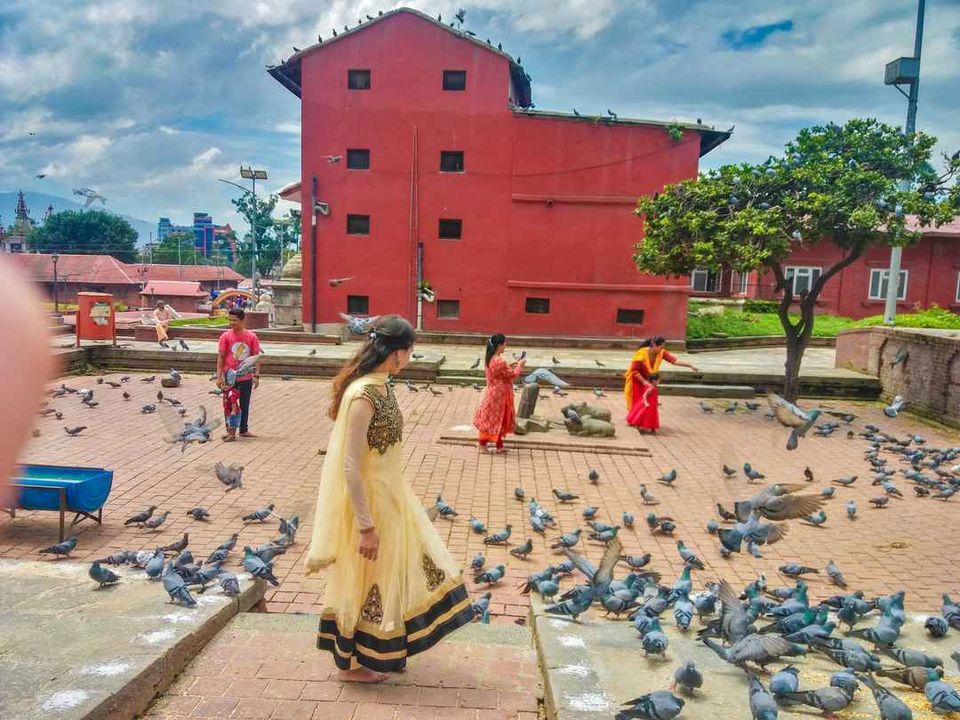 Boudhanath is a stupa in Kathmandu, Nepal. Situated around 11 km from the middle and northeastern outskirts of Kathmandu, the stupa's massive mandala makes it one of the biggest spherical stupas in Nepal. The Boudha Stupa dominates the horizon; it is one among the largest stupa on the world. As of 1979, Boudha Stupa is an UNESCO World Heritage Site.
The stupa is a historical pilgrimage site for all the Buddhists around the world. It had been build just after the demise of Lord Buddha during the 5th century AD within the rule of King Manadev (464-505)AD and is the world biggest Chhyorten.
If you're looking for things to try and do in kathmandu, don't miss the sacred Boudhanath Stupa, one of the largest holiest sites within the entire world.
You know what?
The reason why they put prayer flag high above the roof? Because they'll flutter in the wind.
It is said that they emit positive spiritual vibrations which the prayers are carried by the wind like silent prayers.
The best possible approach to walk around the stupa is clockwise. The sounds of Tibetan chanting, prayer flags fluttering in the breeze, and prayer bells will fill your ears with pleasure. I felt an extraordinary feeling of harmony and serenity as I walked around the Boudhanath Stupa.
Popped behind the Stupa, the winding Boudha Street is a clamoring shopping place that may cause you to overlook the harmony and smoothness of the Stupa just simple steps away.
On this street, you can discover everything, from traditional Tibetan art like Thangka paintings and wooden marks, handmade clothes and bags.
The things you can buy from Boudha Street include Thangka paintings, a traditional Tibetan variety of painting featuring deities or mandalas. Many of us are buying prayer flags, statues, and room decorations.
While walking in street of Boudha, there are best Tibetan food outside of Tibet are often found in Boudha, and there are many dishes worth trying.
I preferred Tibetan dishes like Thukpa, a traditional noodle soup; Laphing, a chilly noodle dish; and Thenduk, hand-pulled noodles. I heard you can taste salty yak spread tea, which surprisingly refreshing and delicious.
Boudhanath stupa is marvelous. Don't wait for moment. Just go and see!!
How to reached Boudhanath?
It is located at Jorpati, Boudhanath sadak. It takes 15 min (4.1 km) from Tribhuvan International Airport.
There are numerous ways to succeed in Boudha.
• From Kathmandu Airport to Boudha, you can go from taxi.
• The local bus take you upto Chabel station. Then you can take any bus, tampoo to reach destination. Otherwise, you can walk also, it'll takes half-hour.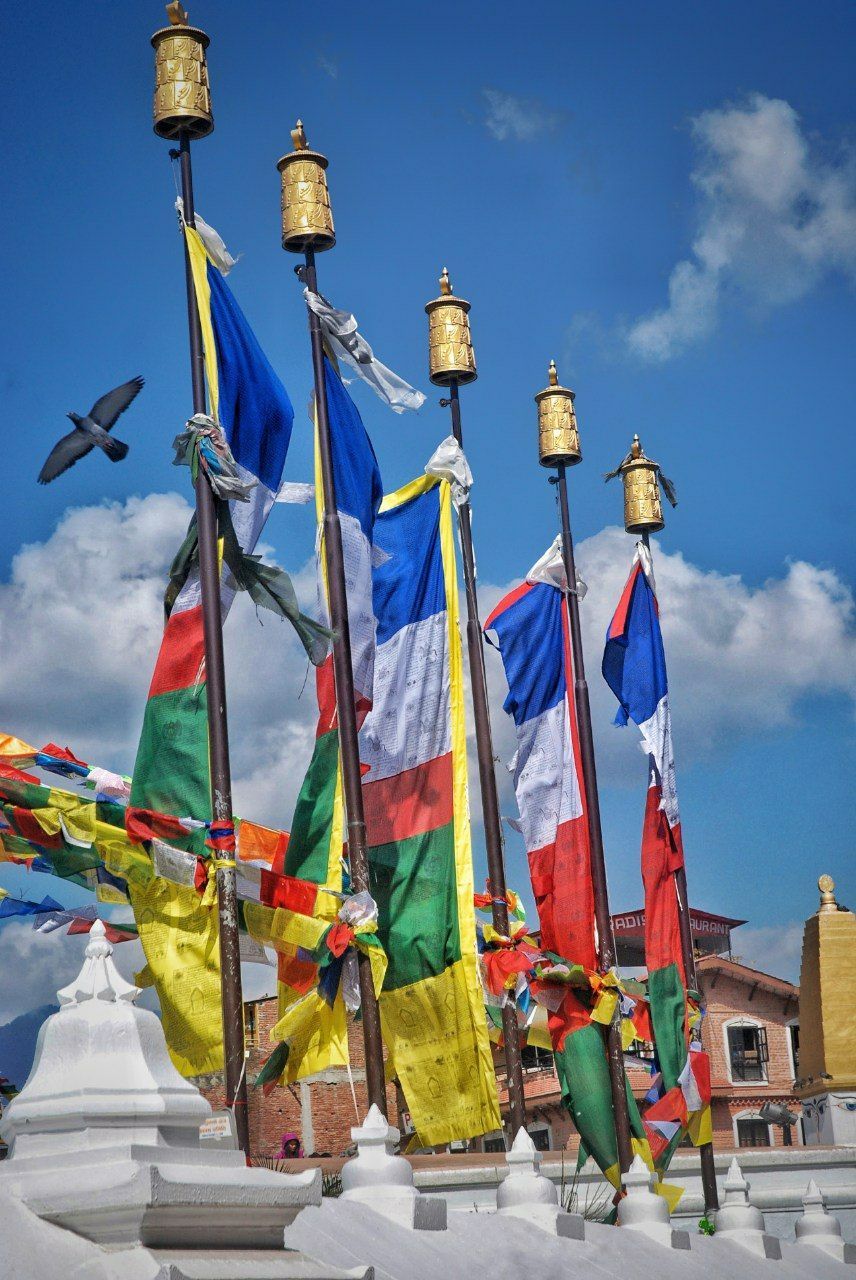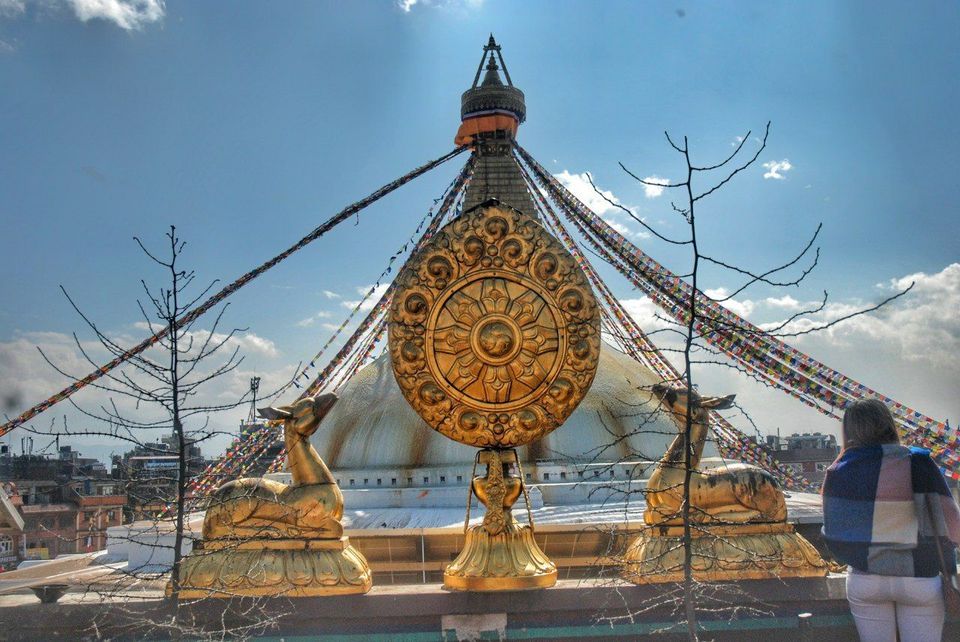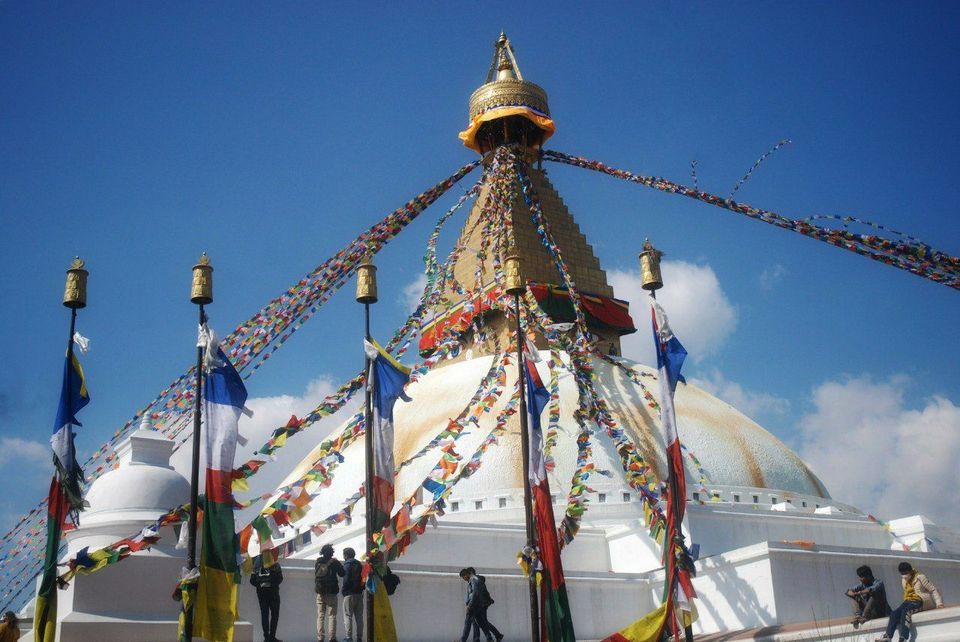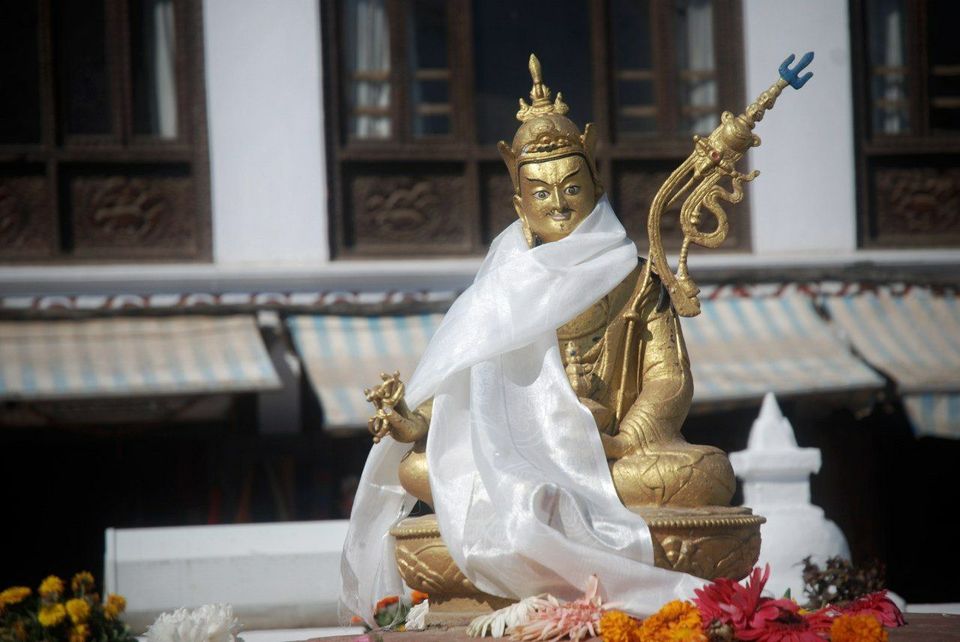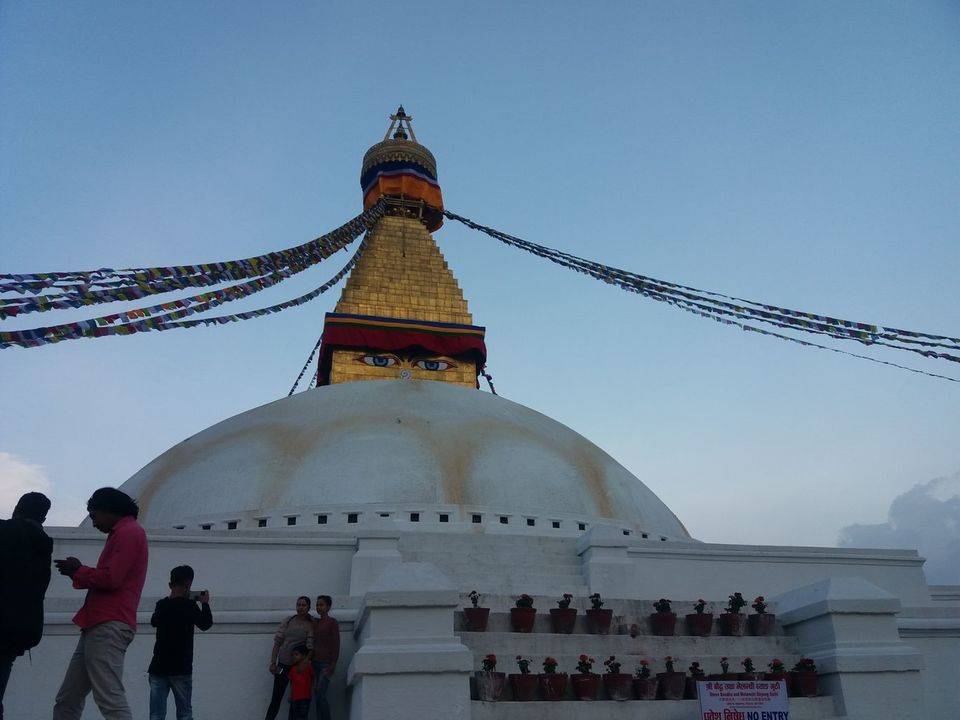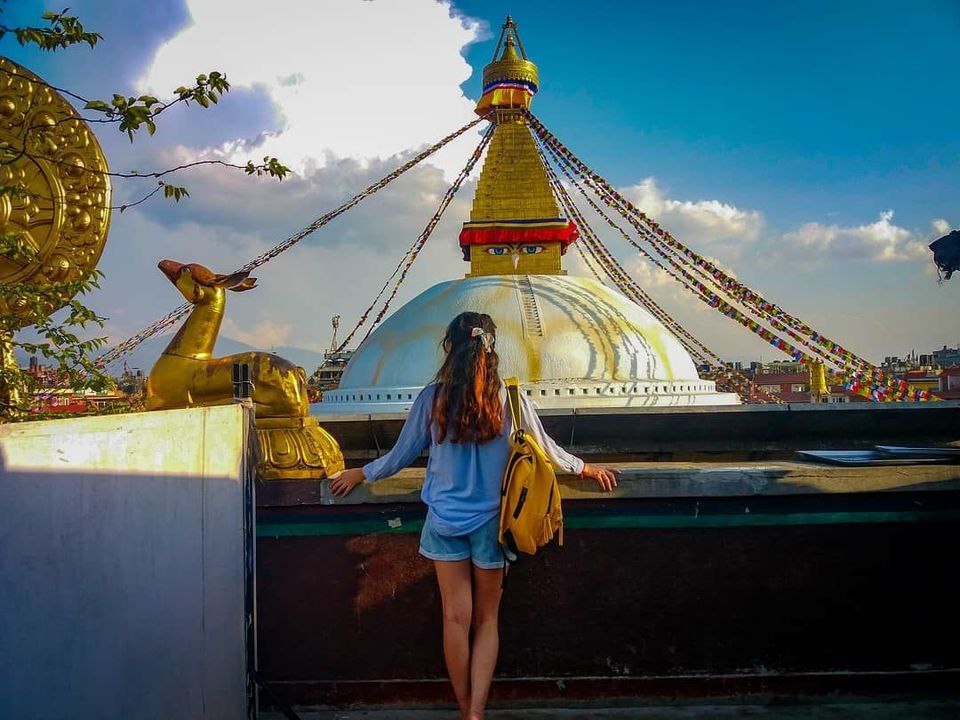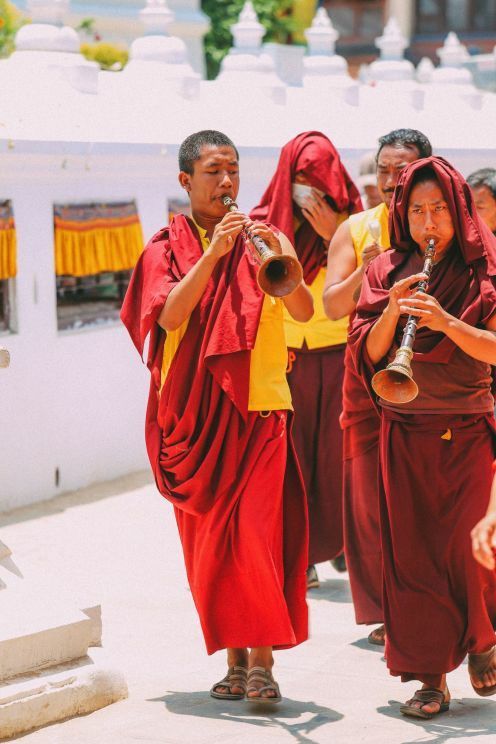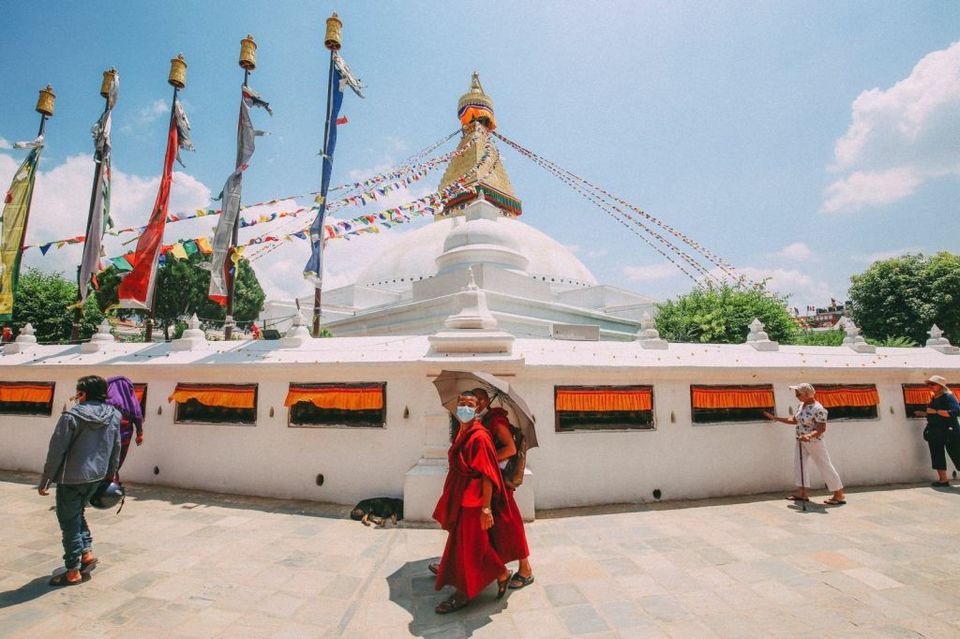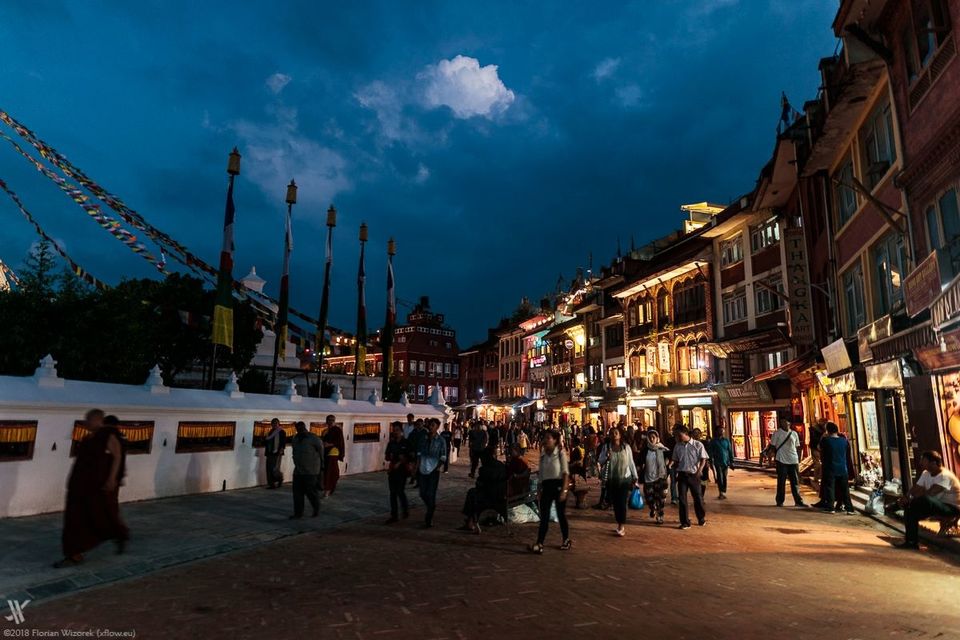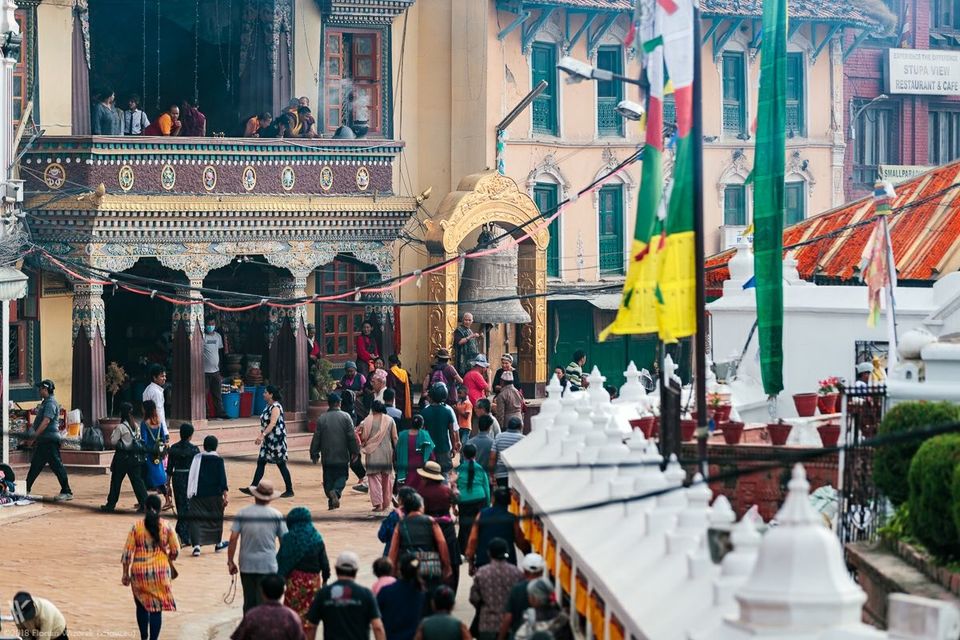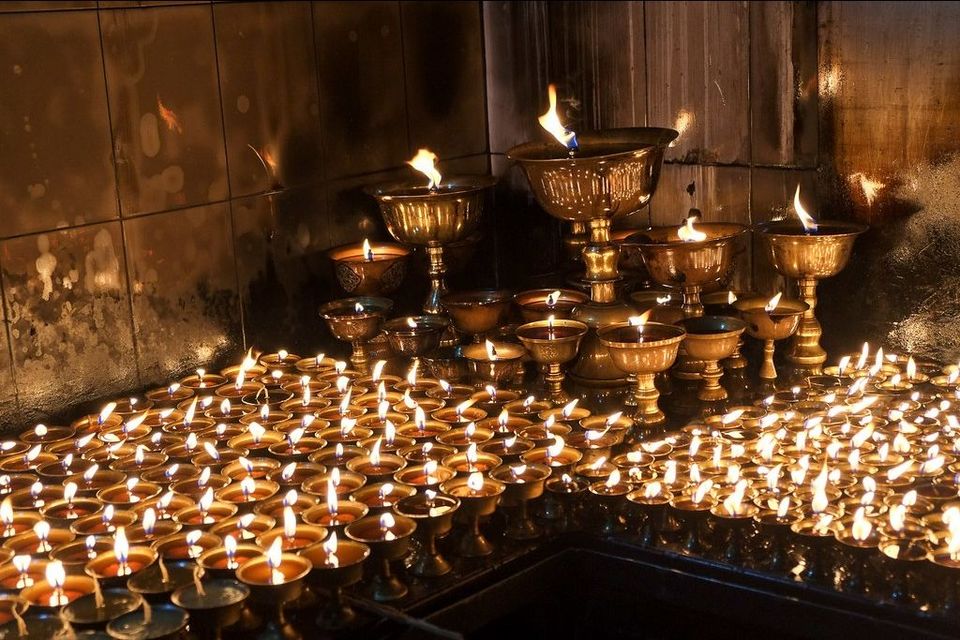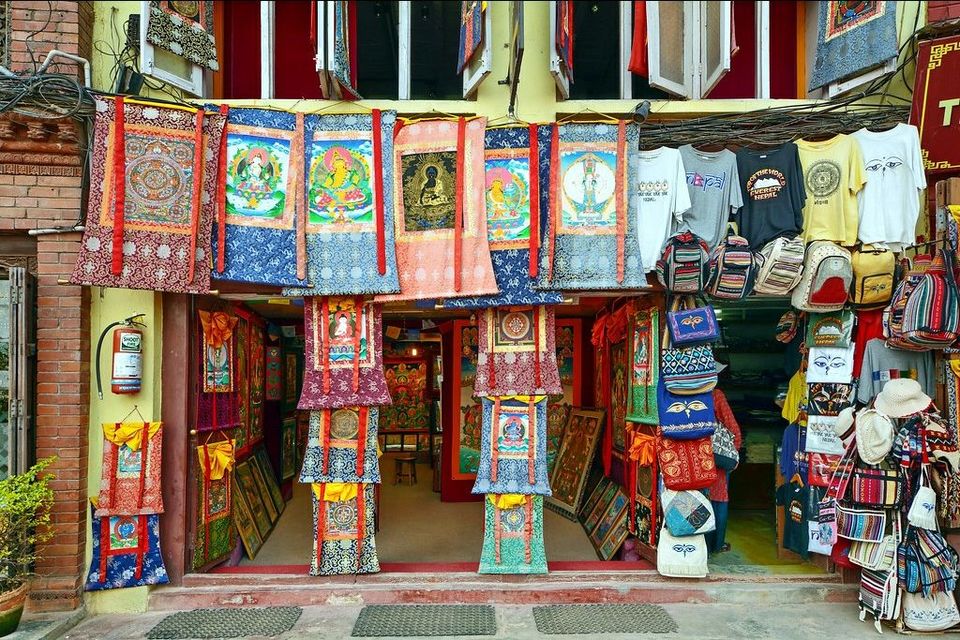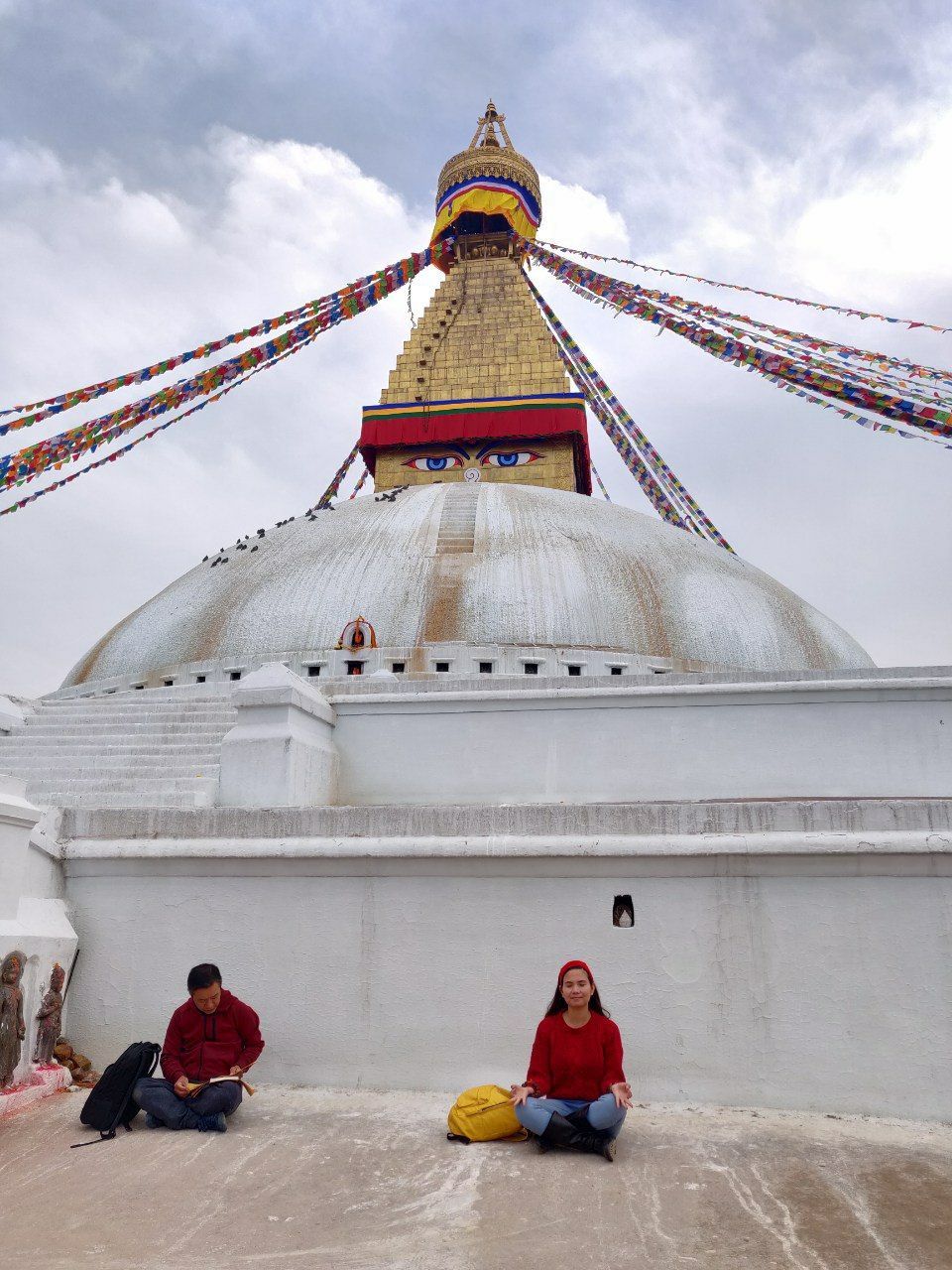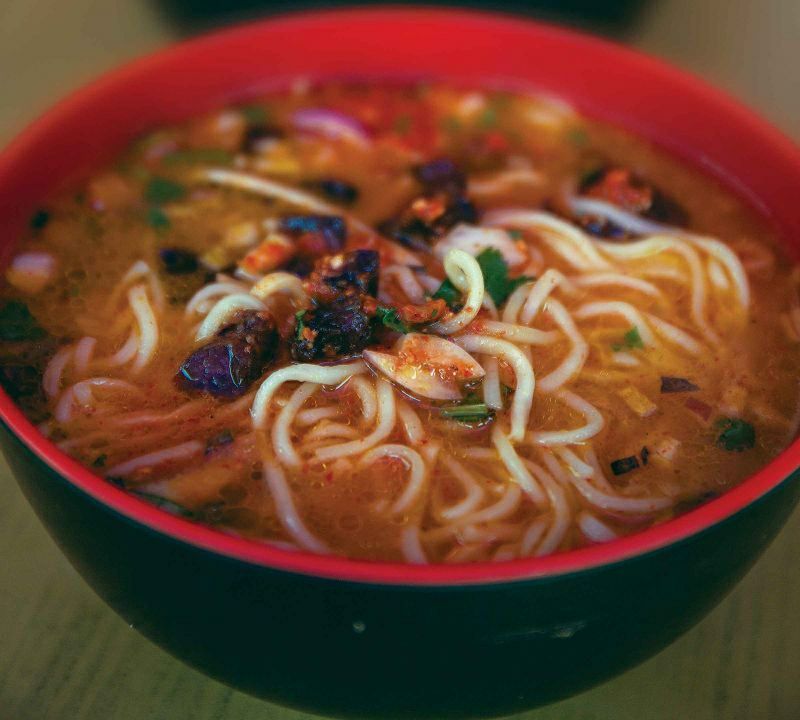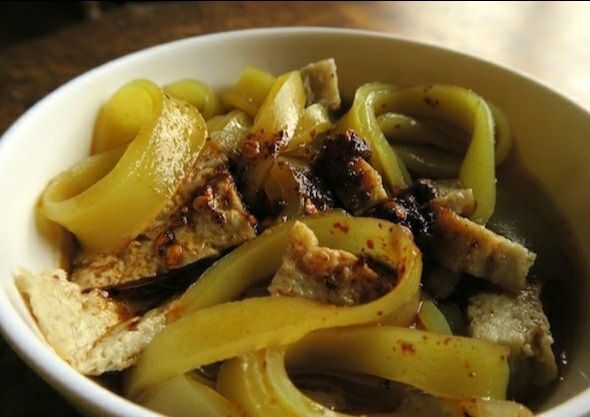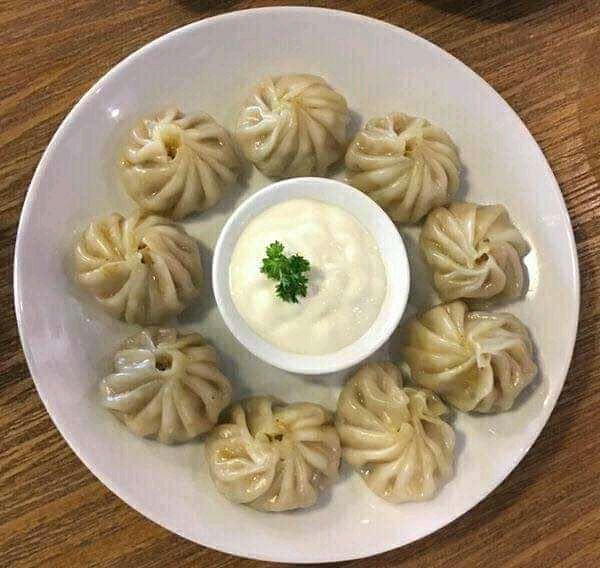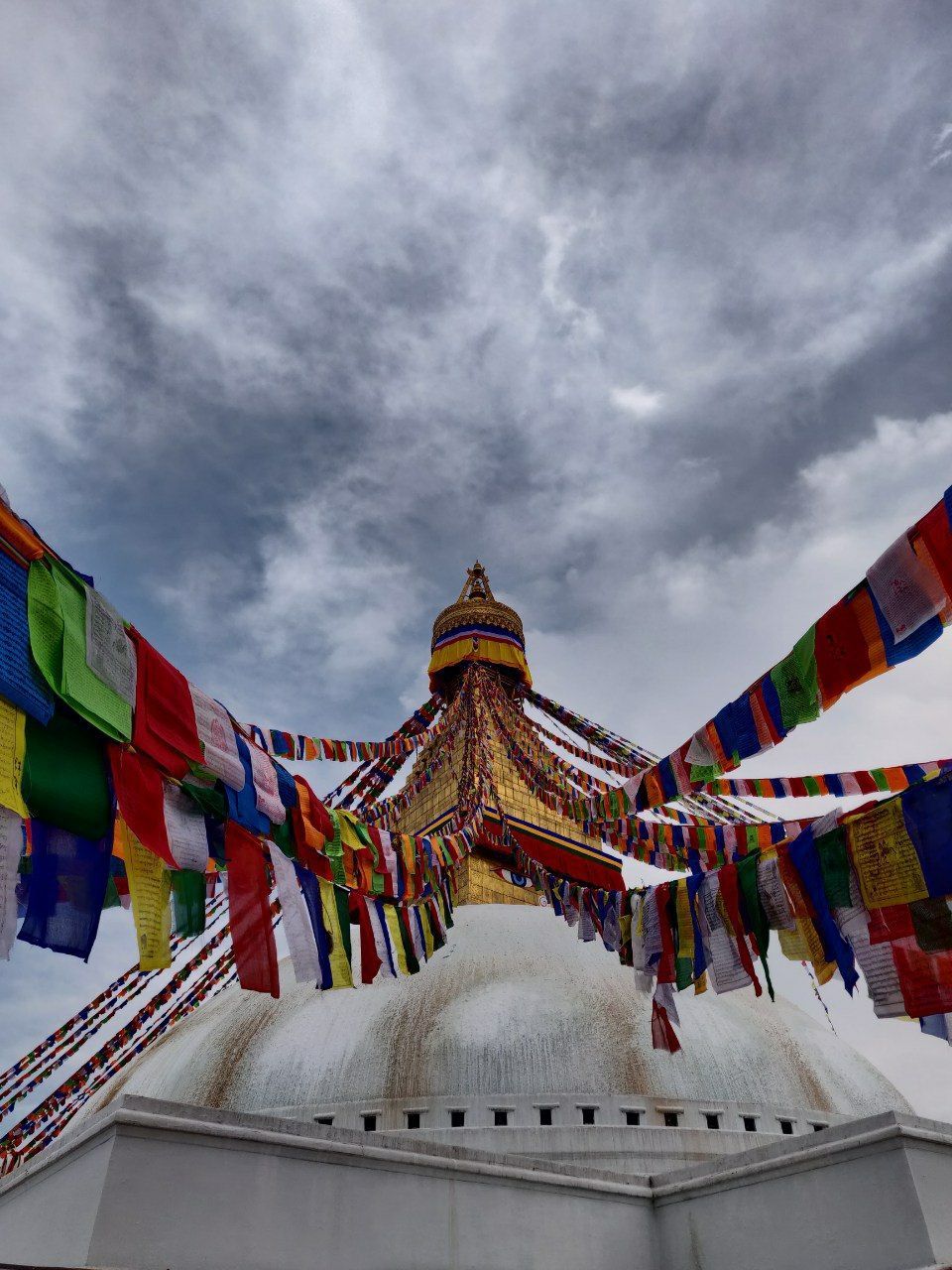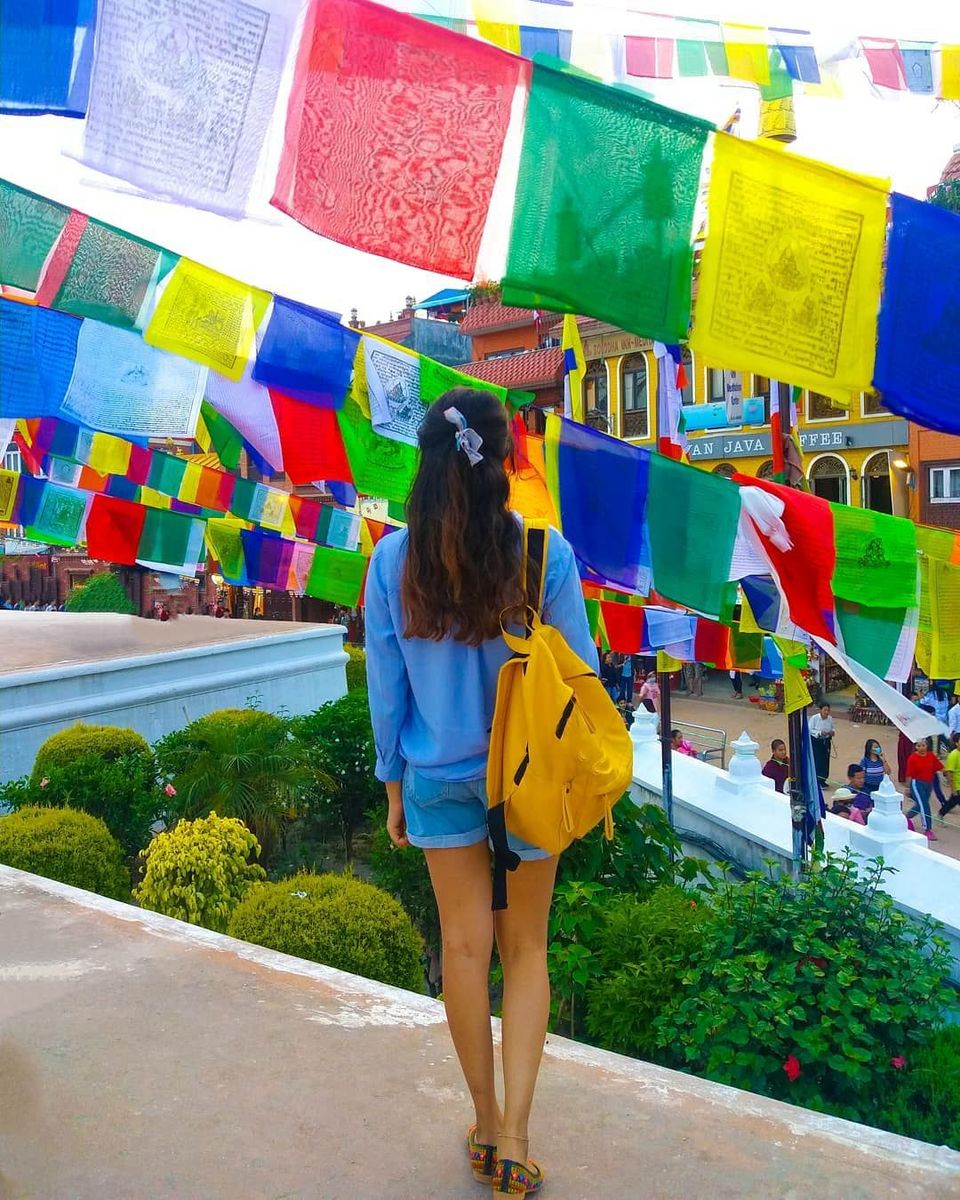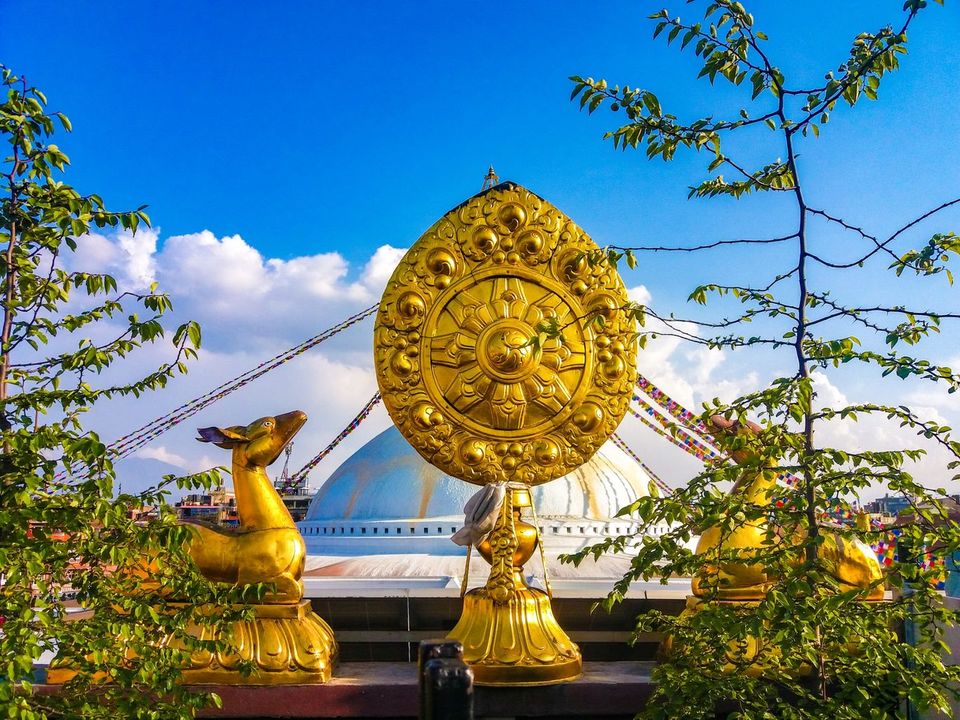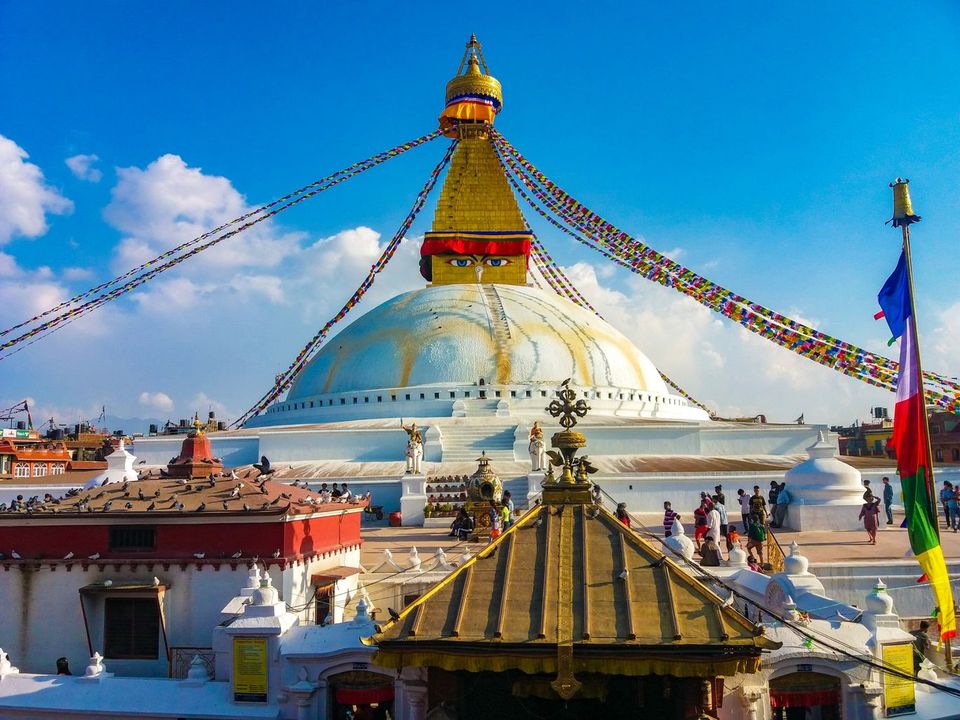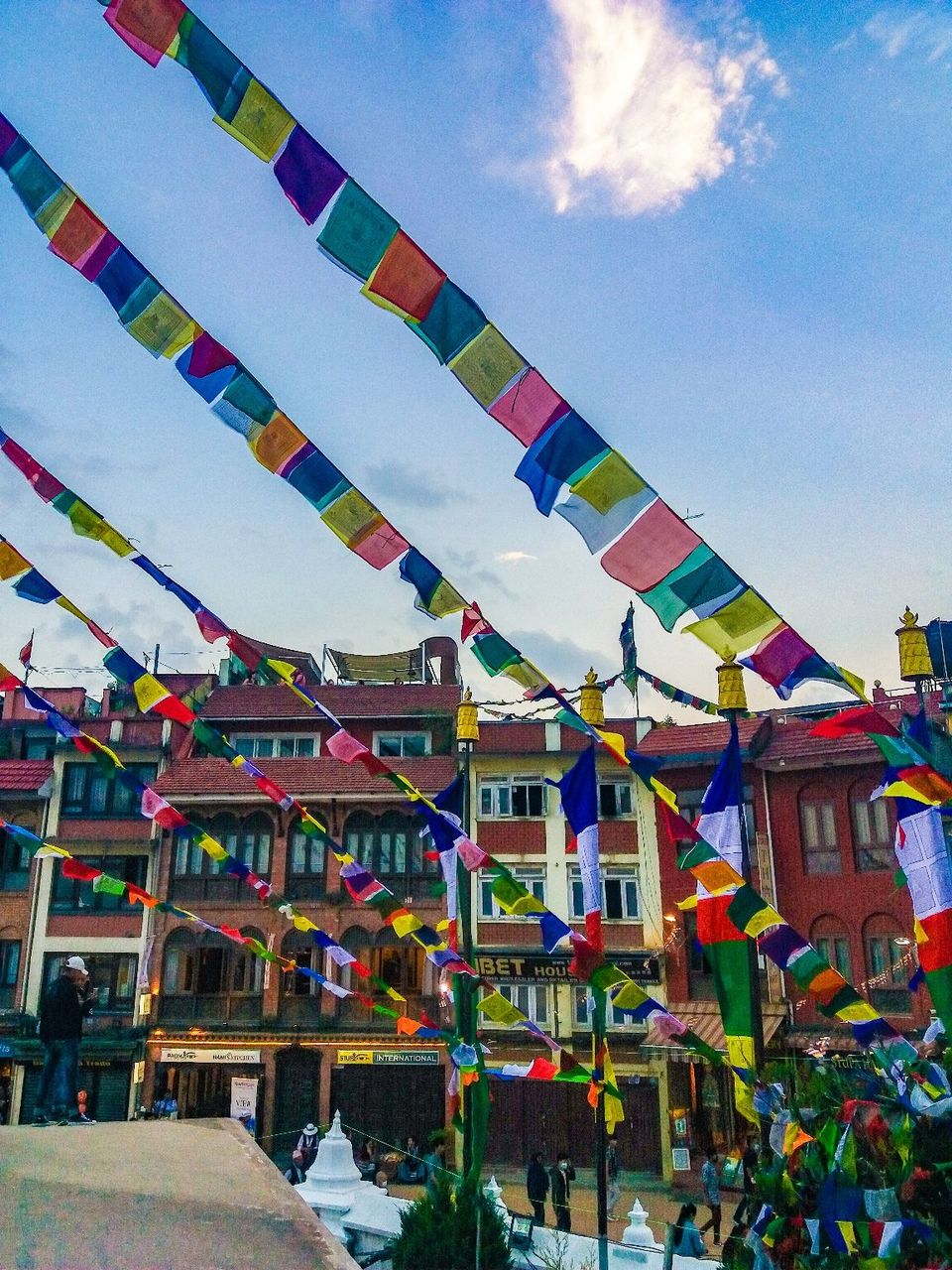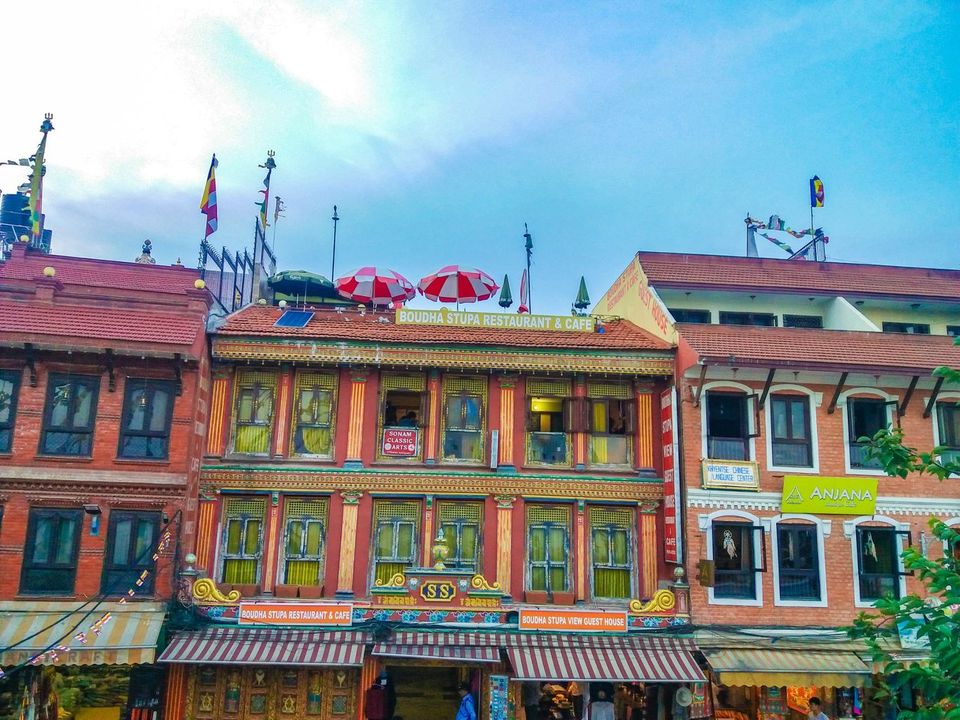 Once you travel Nepal, you won't regret. You feel to come again and again.
Thank you for reading my travel stories. I will post more interesting places in my next blog. Keep stay tuned.