This place is a little unheard of and Kazinranga National Park is always chosen over Pobitora when in Assam. No doubt about the former, it has a larger variety of animals to offer than Pobitora.
But since I was in a hurry and was staying in Guwahati for 1 and a half day only, I did not wish to miss out on the wildlife of Assam. Located at a distance that can be covered in only 2 hours, I guess this was my obvious choice.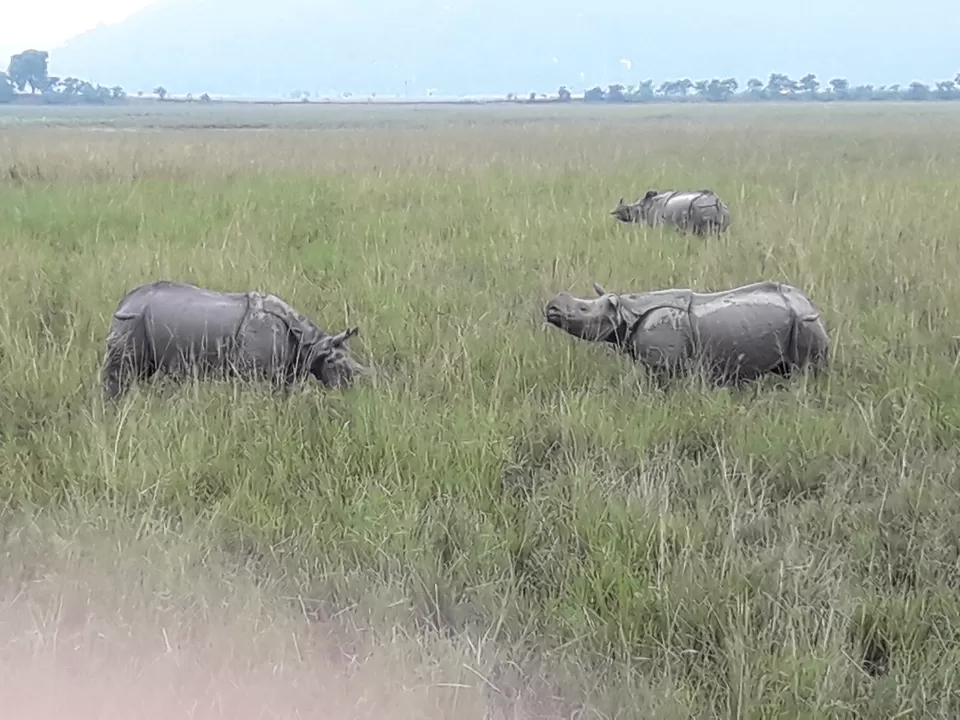 I read much about the place and knew what to expect. I went straight to the Assam tourism office in Paltan Bazar and booked my car for the tour. He also consulted the forest officer for my elephant ride, its an advice you go via the tourism department chances are you won't be fooled!
The came in early morning around 5.30am. It was a drive through villages, ranges and some drizzle! The forest department open drowsily as we reach and i get my ticket for Rs 450 for the elephant ride.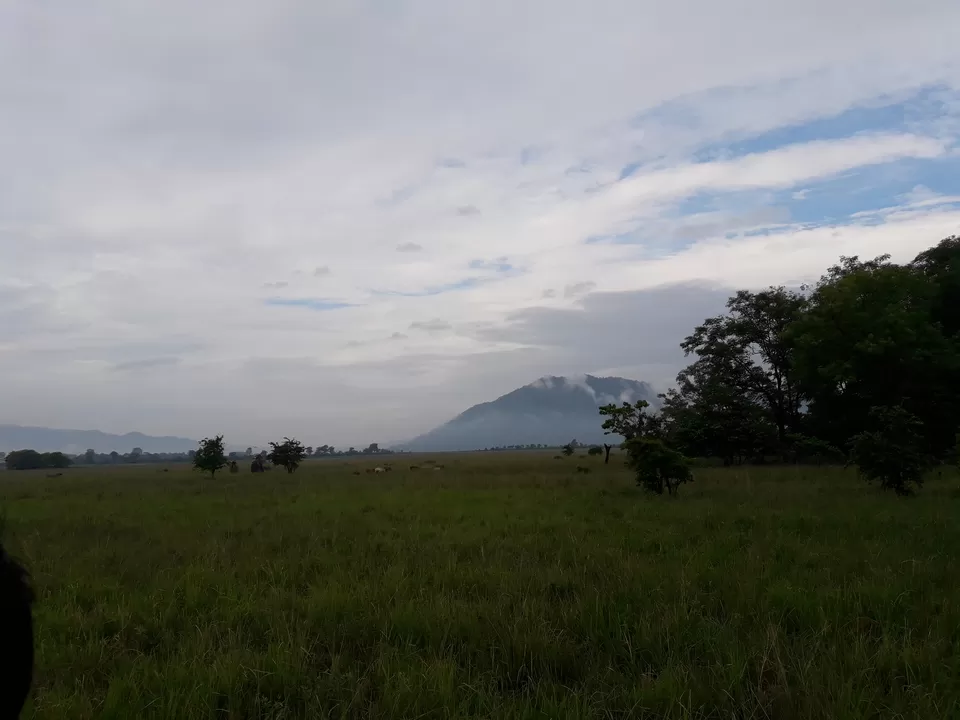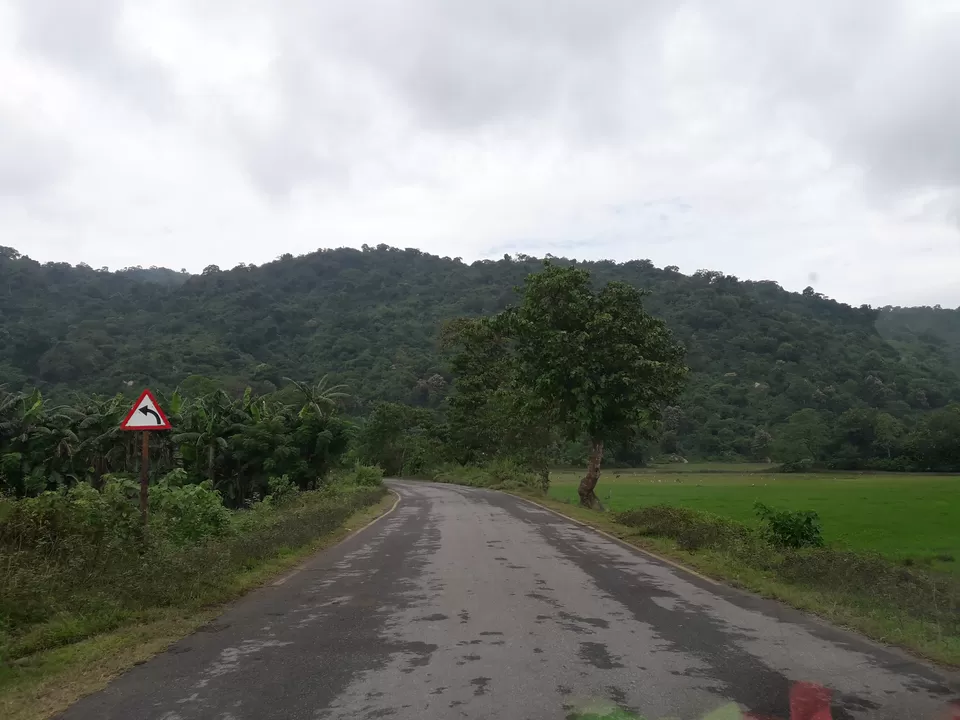 One has to cross a bridge walk bit of distance through the jungle to reach the commencement point. While you wait for the gate to open, one can watch the elephant throw tantrums and bathe in the lakes.
3 persons are accommodated in one elephant and the ride lasts for 45 mins. The elephant sways through the jungle uprooting grass and munching away! The whole sound of uprooting and this pudgy thing stamping through the muck is not very delightful but can say an experience!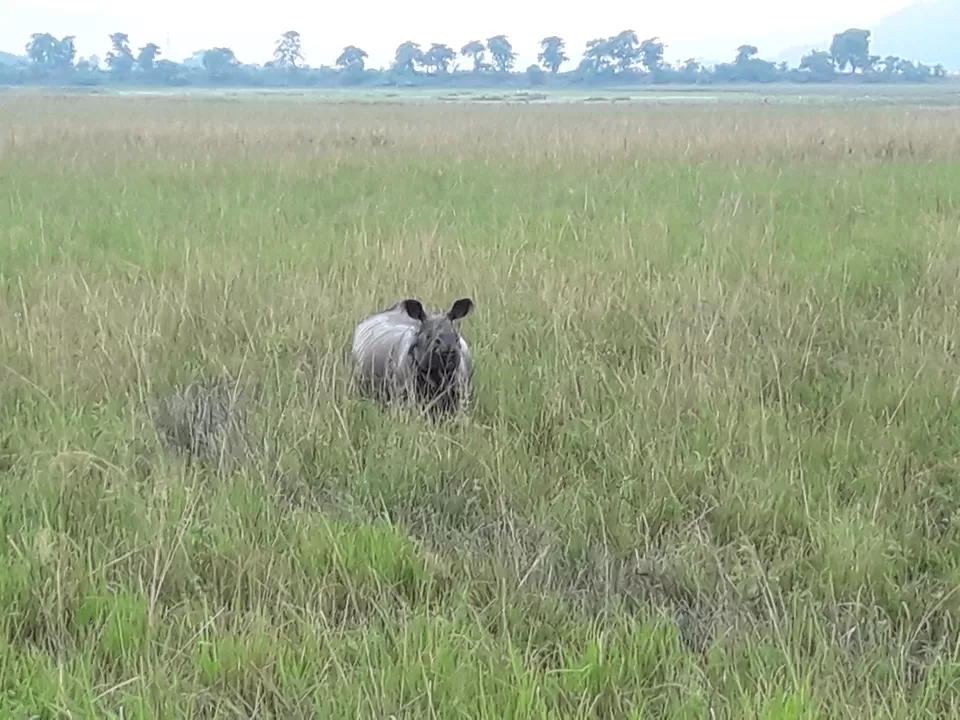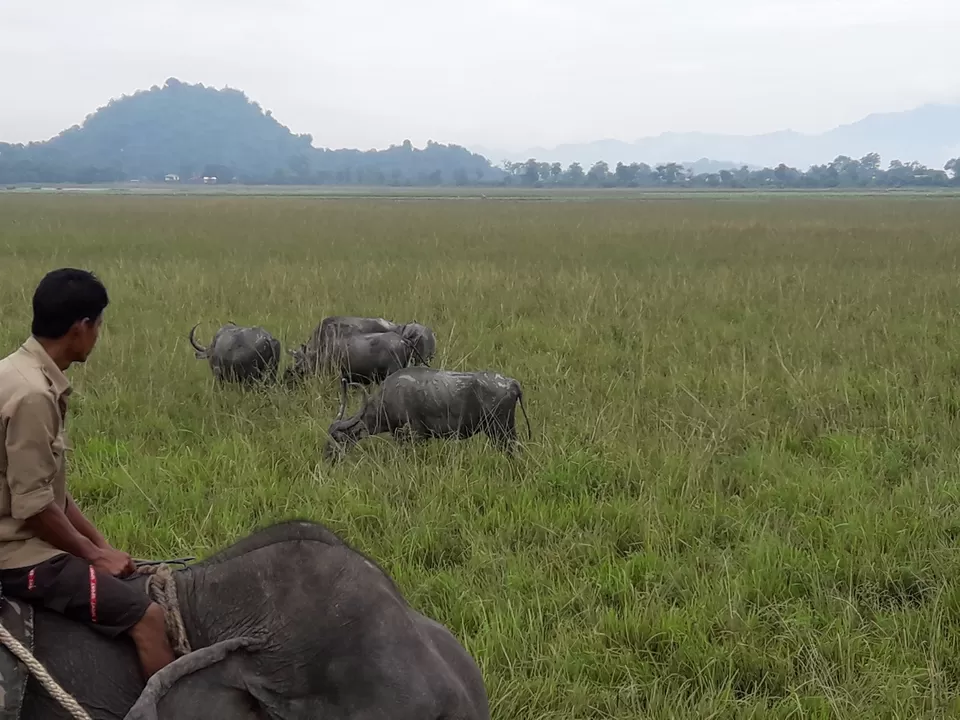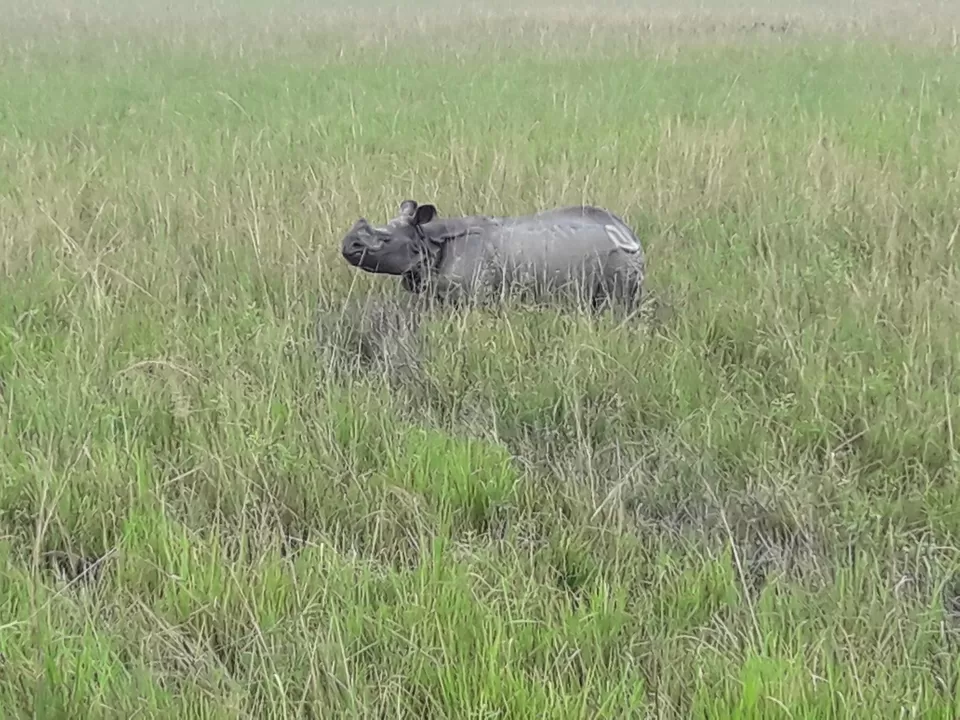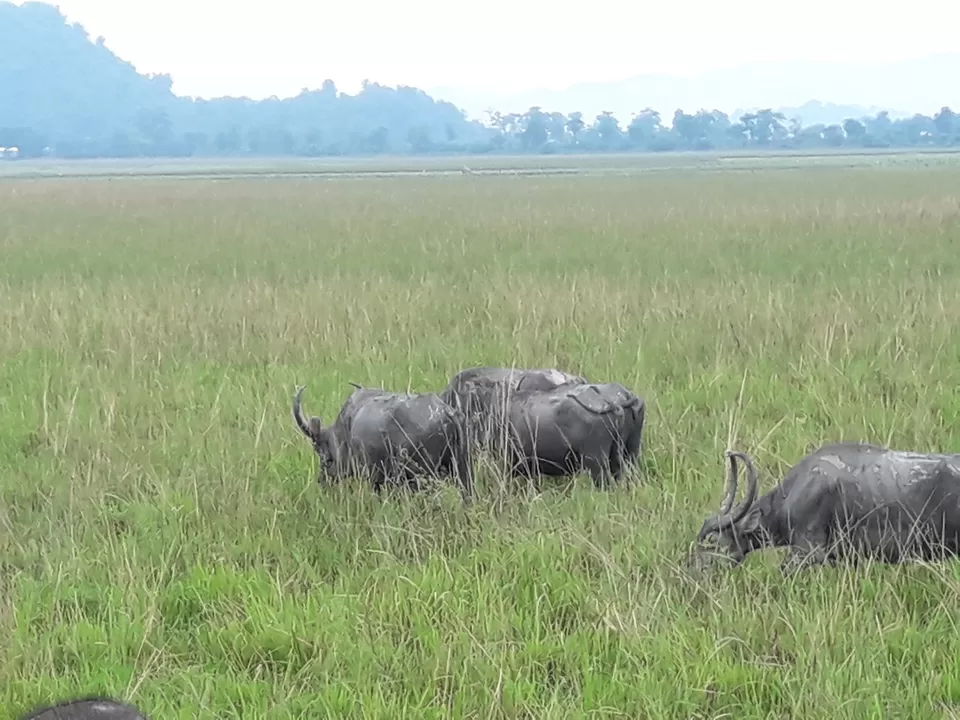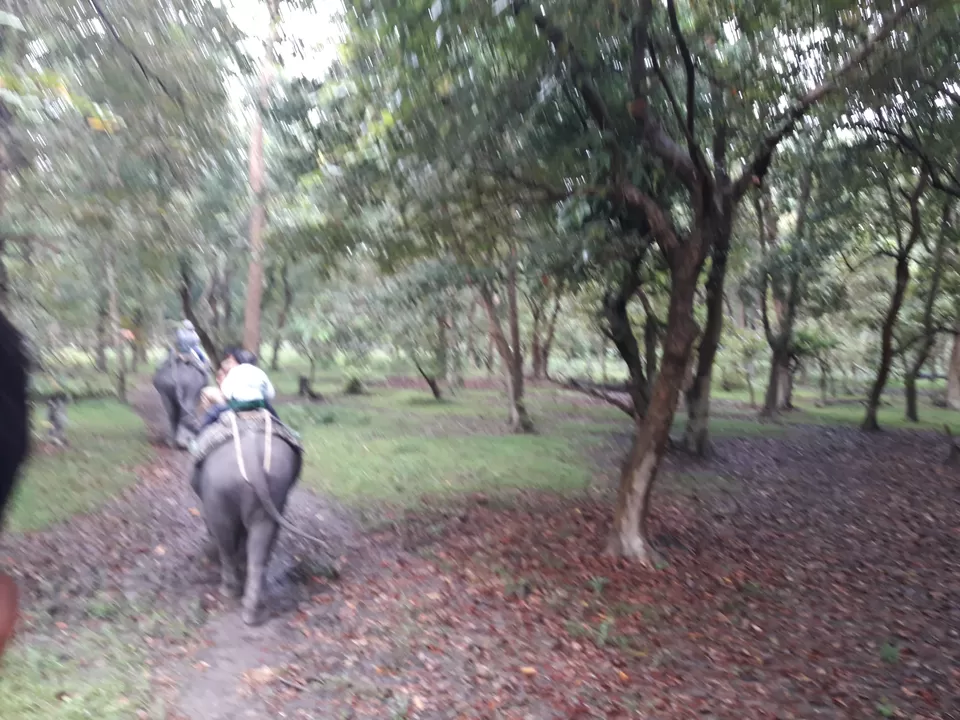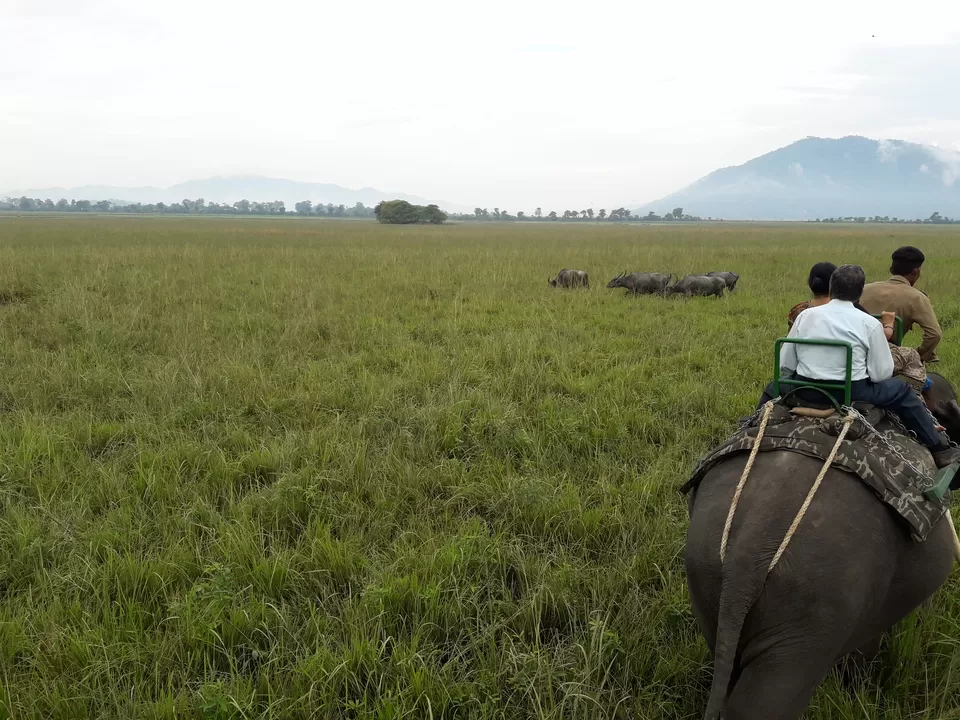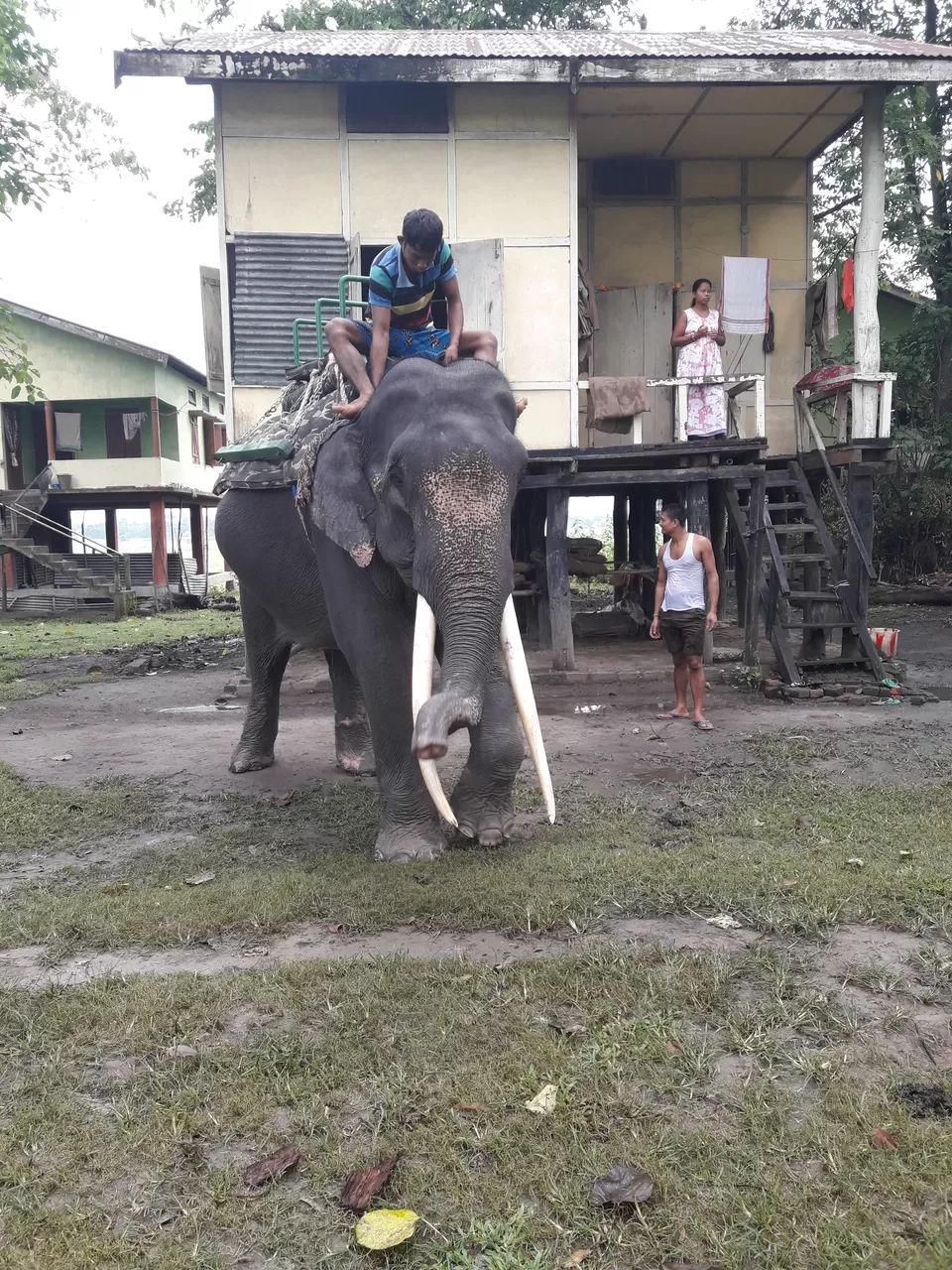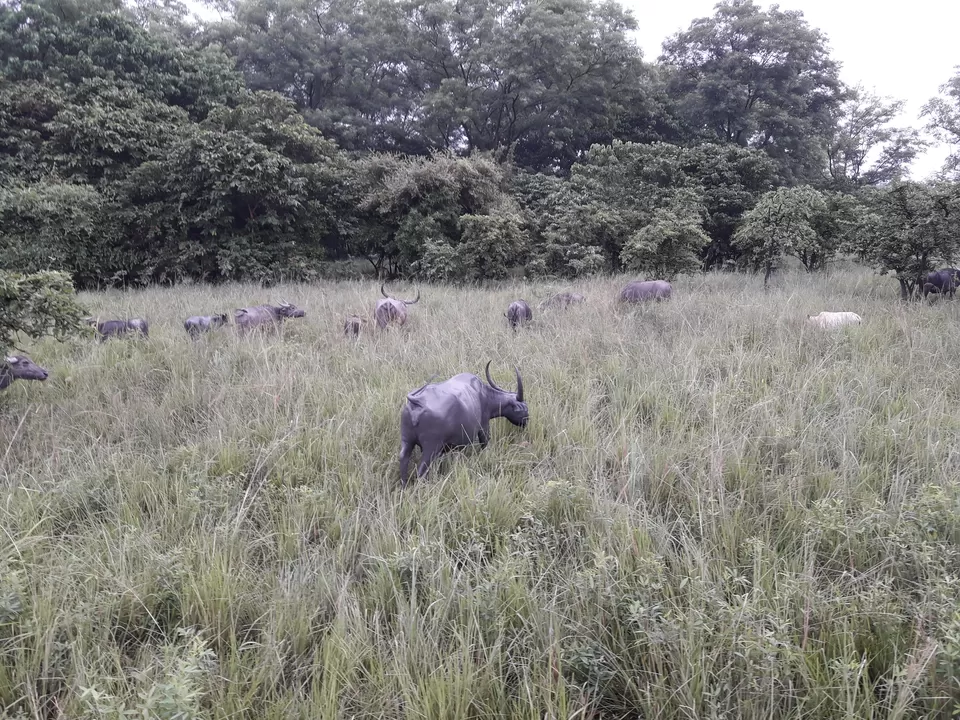 After a long distance, the rhinos appear in crash. Some are dispersed eating or bathing or giving that perfect nat geo pose for you to capture. Behind beautiful brown ranges and an open blue sky with these beasts being their wild self reminded me of the wild and free self we all yearn to be, but somehow can't!
You can spot lots of wild buffaloes running along too.
The journey soon comes to an end. Remember to capture the rhinos through zoom, as the nearer you get the farther it runs!
Frequent searches leading to this page:-
6 Days in Kaziranga and Guwahati Packages, 7 Days in Guwahati, Kaziranga and Shillong Packages, Kaziranga Wildlife Tour Package - 4 Nights & 5 Days, Kaziranga National Park Tour Packages (3N / 4D)