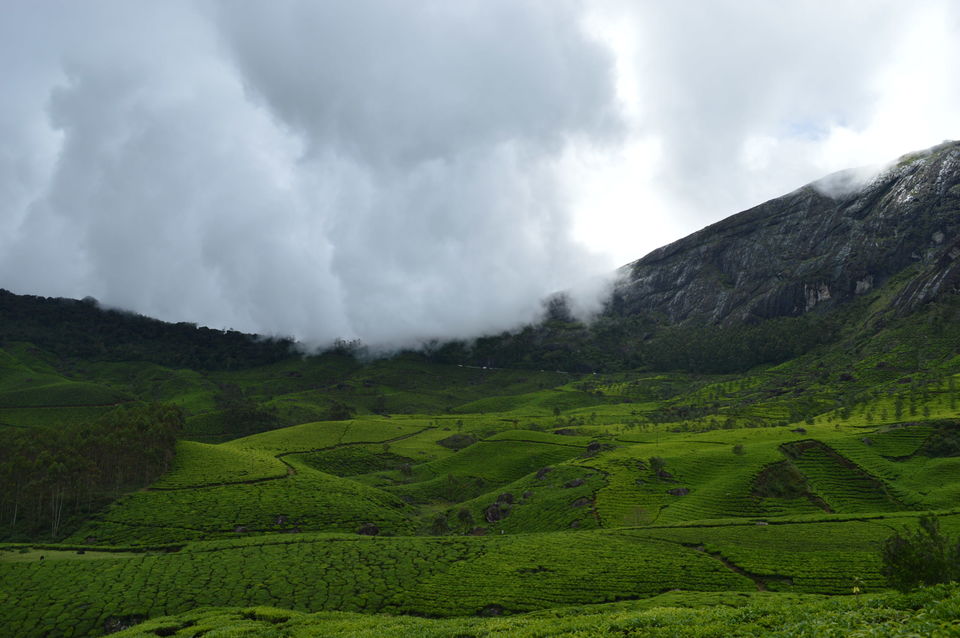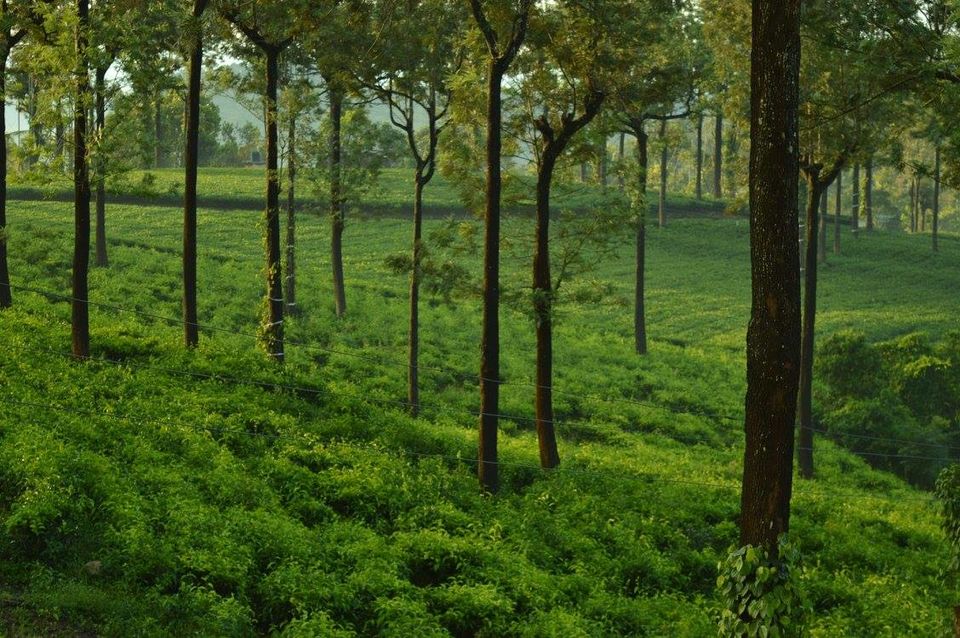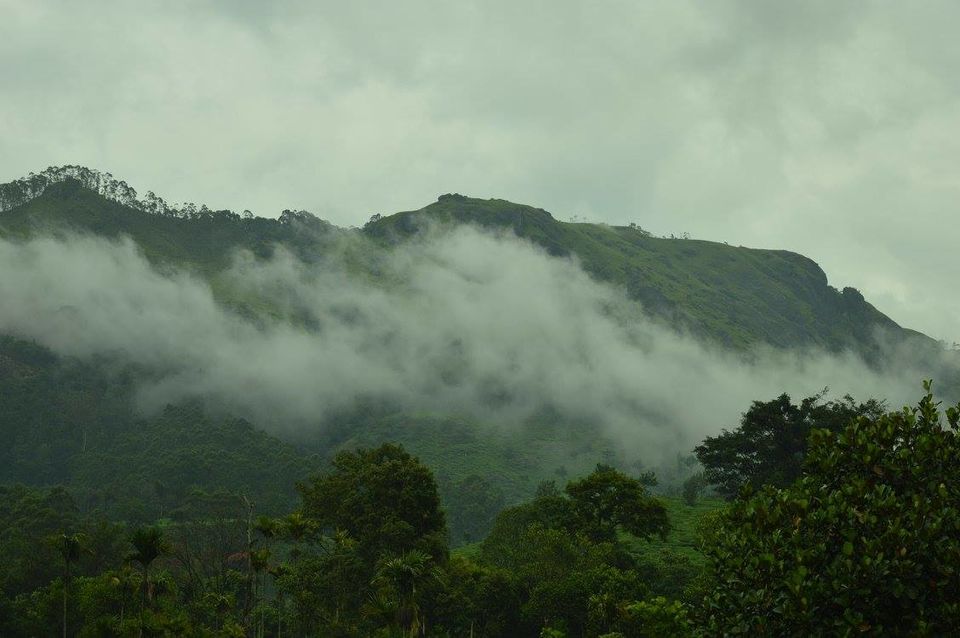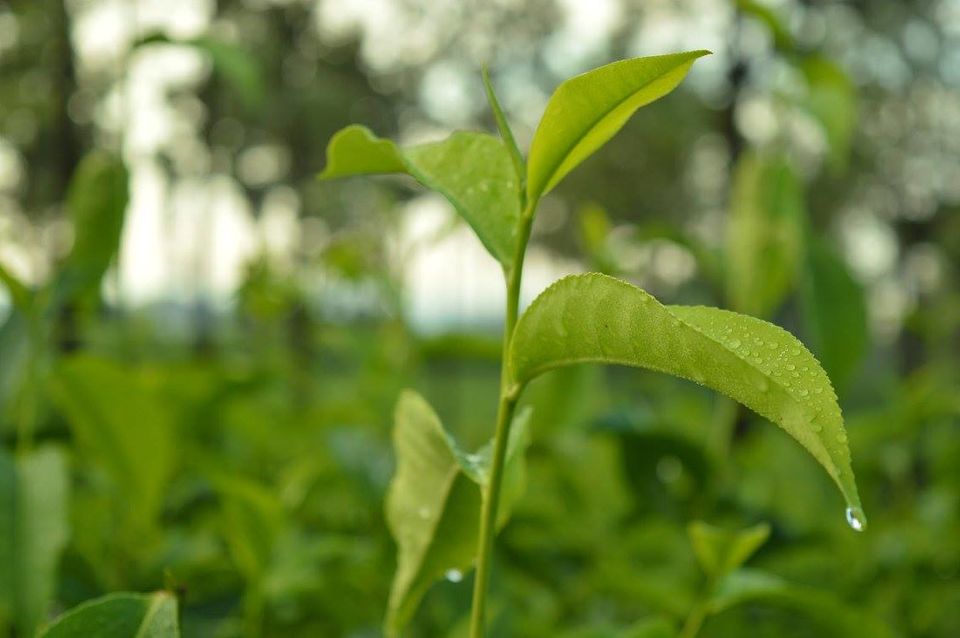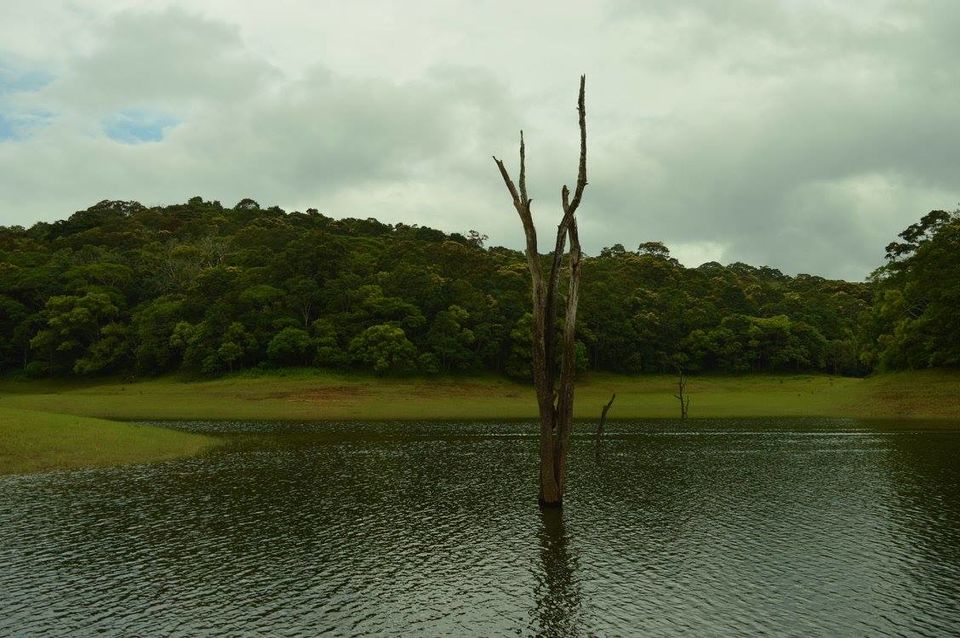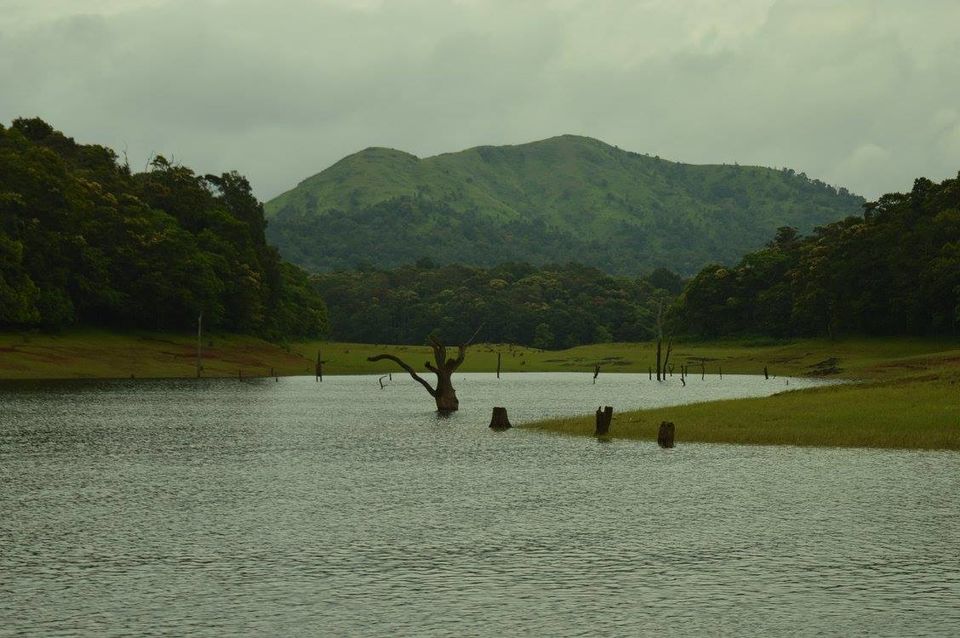 When I planed a trip to Kerala along with my husband and 2 year old son, I wasn't too convinced about the tag "God's Own Country". We nevertheless proceeded with our trip. We landed at Kochi airport on the afternoon of 29th Sept 2015. After a brief pit-stop for lunch at a near by hotel, we proceeded towards Munnar.
The initial few hours of the trip were event less, until we drove out of Kochi. Roads freshly washed by rains , occasional gushing waterfalls , Winding valley & lemony fresh air made the drive pleasant and beautiful.
We reached Munnar in about 3.5 hours from kochi. The tagline "God's own country" now made sense to me. Munnar is completely covered with tea plantations, making it look as if its out of a fairy tale. The tea plantations are made of freshest shade of green I had ever seen. We checked into our B and B at Pallivasal which is at the foot hills of Munnar within the Tata Tea Plantation Estate. 
We had a leisurely stay of 3 days at Munnar, enjoying the sun rise and set above the tea meadows. There are no specific touristy options here for site seeing. But the place on its own is tranquil and rejuvenating.Munnar is the kind of place that lets you unwind..read a book....watch the sun rise above the tall trees while you take a sip of the fresh locally grown tea...
From the lush green hills of Munnar we now travelled to Thekkady. Thekkady is 3 hours pleasant drive from Munnar. The drive from munnar to Thekkady is surreal. Narrow winding roads , misty mountains , sprawling tea gardens accompanies us until we crossed the valley over to Thekkady. 
From the land of tea now over to the land of spices. A visit to spice garden in thekkady is fun and informative. A must- do is the Periyar River Cruise. Though we couldnt catch a glimpse of the famous wild elephants, we did see variety of birds, deers and bisons. Apart from the wild life...the serene waters and lush surroundings of Periyar river are worth a ride.
We left periyar the next day for Allapuza (or Allepey). Allepey is 4.5 Hour drive from thekkady and complete change of scene. From mountains to the sea level. Allepey offers scenic view of the famous kerala back waters and houseboats. I would'nt recommend a stay on the houseboats. A 2 hour cruise on the banks of Vembanad Lake is enough to soak in the natural beauty of the place. The Vembanad lake has a 45 Km (approx) long circumference with Kumarakom and Allepey on either sides. The 2 Hr cruise takes you around the Vembanad lake through narrow canals which is a enjoyable experience.
From Allepey, we left for Cochin and from there back home to aamchi Mumbai.