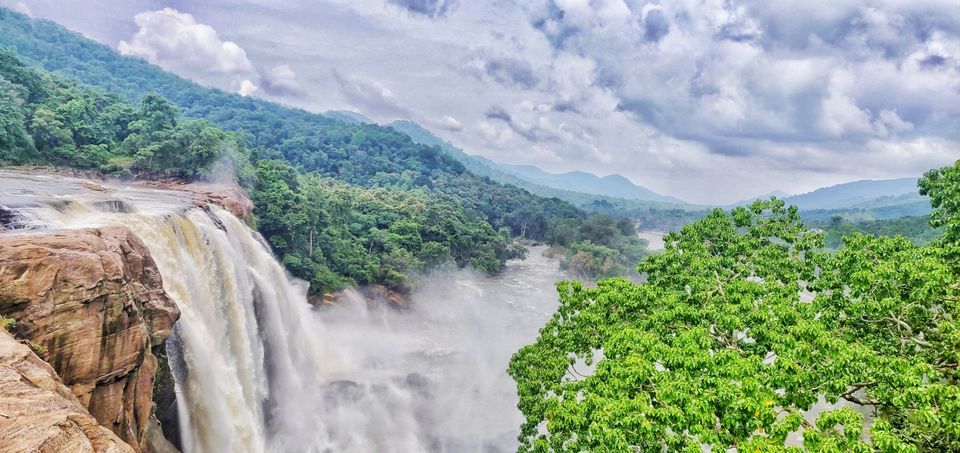 We started our journey from Edapally. The twists and turns, the ups and downs of the roads surrounded by trees were a treat to the eyes and soul.
We stopped for a snack or two and then the journey continued. Next stop Athirapally waterfalls.
Upon reaching Athirapally we were greeted by the wilderness , the beautiful dense forest and the Rhesus macaque. Beautiful creatures they are. They eagerly wait for treats and might even snatch bright and eye-catching things from your hands. So you better have a bag to keep the things you buy from the various road side vendors. Man do they add colors to the roads. Beautiful and colourful toys add a rainbow effect to the lush green dense forest. But hey we are losing track here, we were here to see the waterfalls weren't we!
We went straight ahead to the falls, the path to which wasn't going to end any soon or atleast that's what it felt like. The curiosity to see the waterfalls made the time go slow. From a distance I could see , there it was cutting the rocks and dodging anything in its path, the glorious river. The ferocious water flowing and falling down on the rocks made a cloud of tiny droplets.
It felt like heaven. It felt as if we were there for a reason. As if we were meant to be there.
We stayed there for a while, soaking in the serenity the calmness. Now was the time to go, go back to the plain lands to the land that doesn't even know how beautiful the mountains are. How calm the unpopulated places are. I'll come back I said. I'll come back.