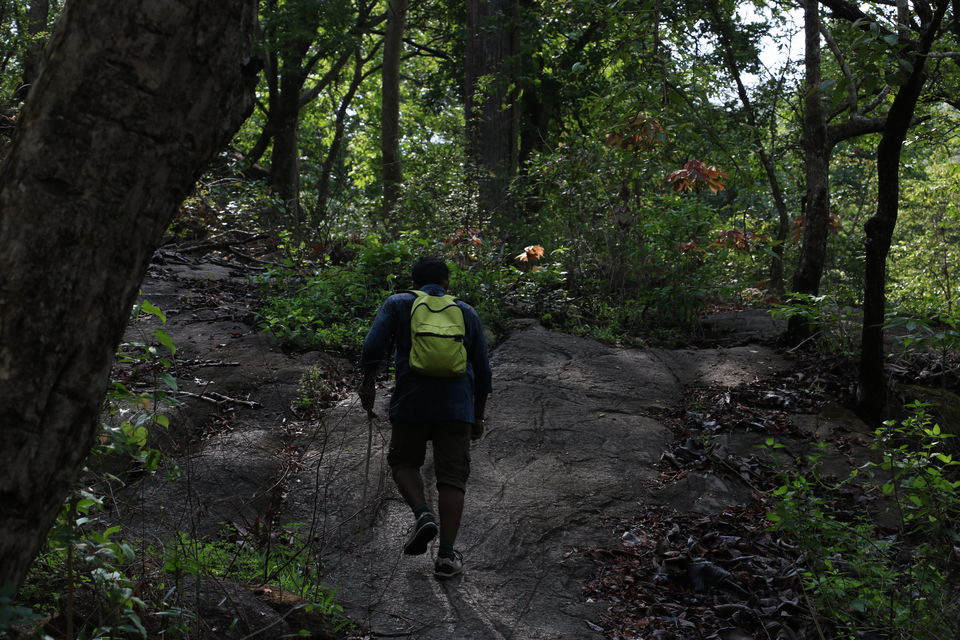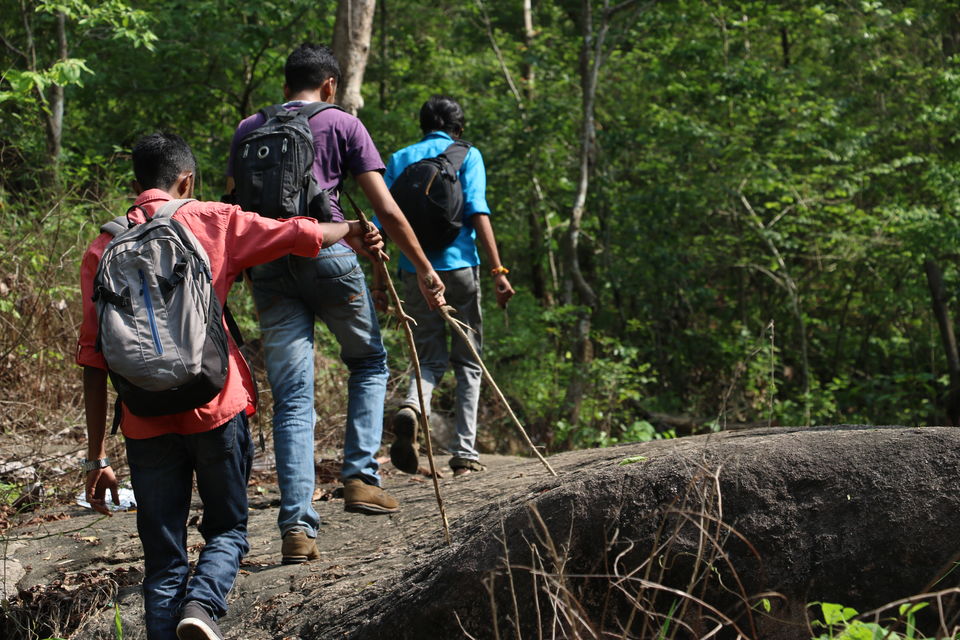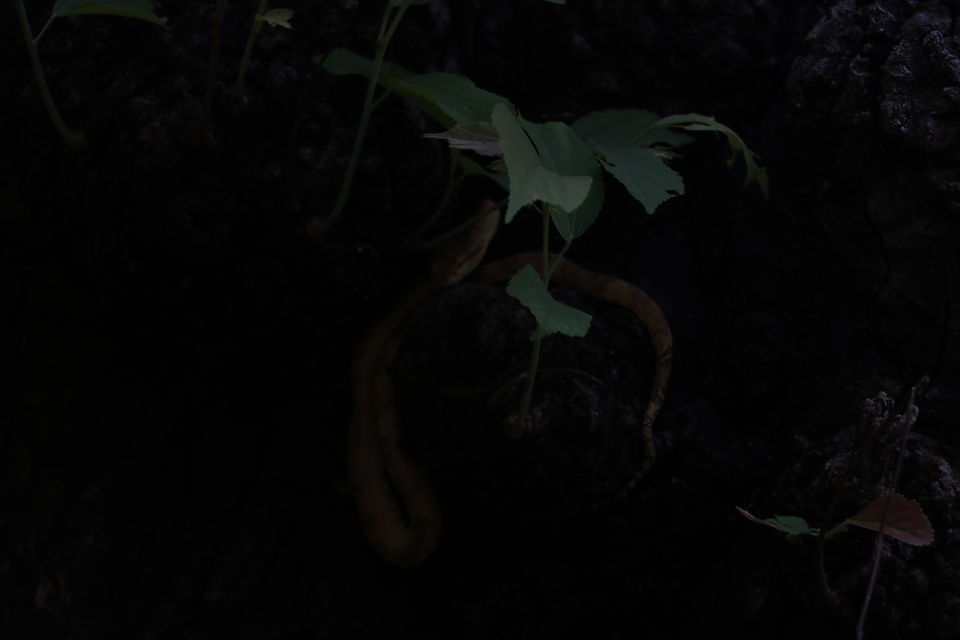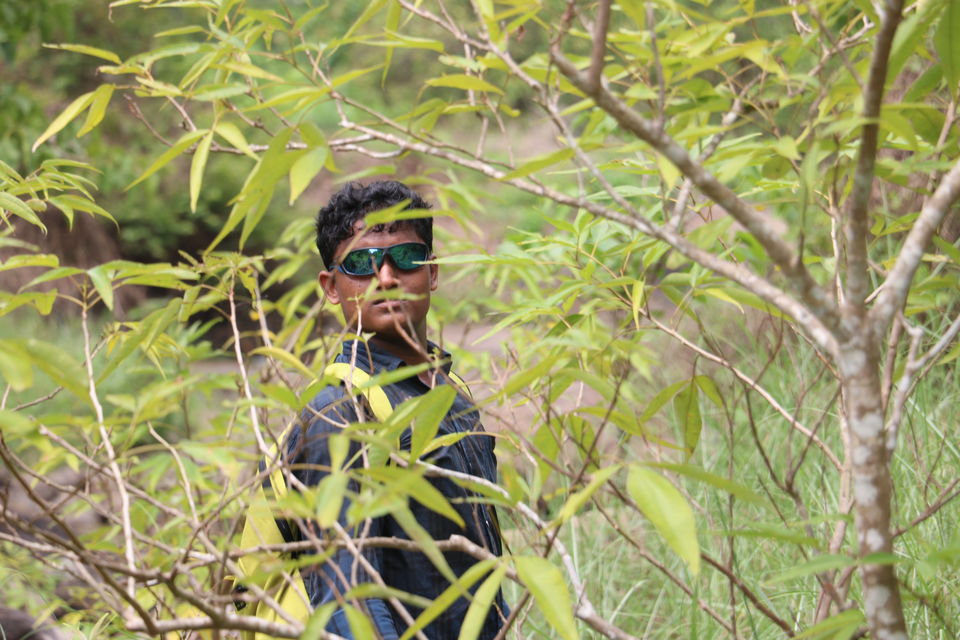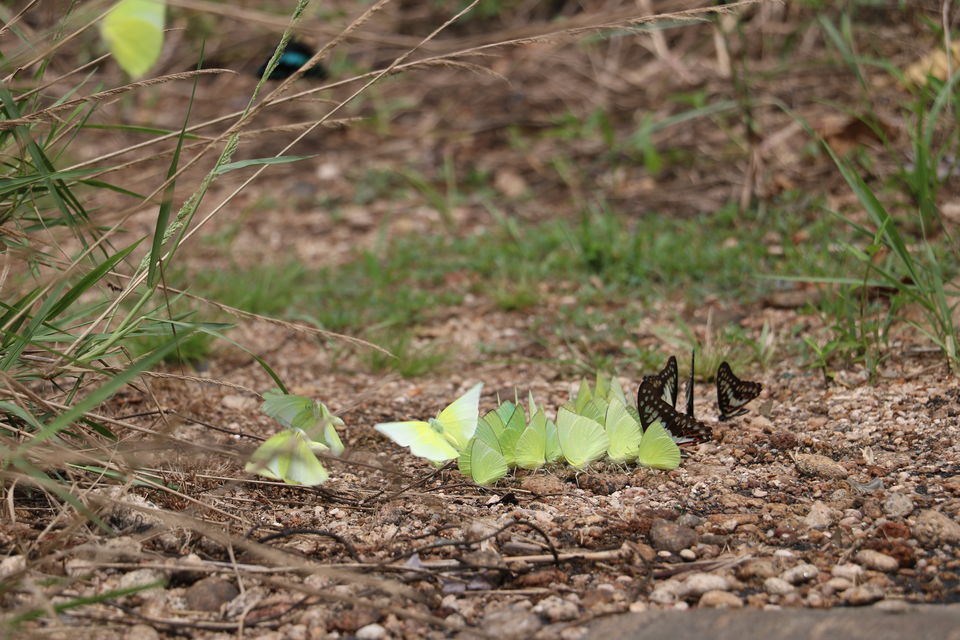 I had been so dull for few days and atlast hit the road for trek to Marotichal with a few of my friends. Its around 70-75kms from Kochi and a fantastic place to be and spend some time.
We started off from Kochi at morning 7am and reached Marotichal (via Trichur-Puthur road) by 9am. We had packed breakfast, snacks and 3 bottles of water with us. We reached the starting fall where we arnt surprised at all to find no water in the stream below it too. This summer was one of the hottest of Kerala and the falls had naturally dried up. And it didn't matter to us cause we hadn't been there to enjoy a swim in it. We had our packed sandwhiches and started off to trek. Marotichal is a small village and olakayam and elanjipara are the two waterfalls there. I always wonder a place so beautiful like this has to be recognised by the tourism dept. and eco-tourism should be promoted.
The trails are a bit difficult to identify, but yeah you can always guess seeing the pattern of the grasses and the direction the path leads. Marotichal is best suited for first-time trekkers who don't have a previous trekking experience. We kept on proceeding further deeper into the evergreen ahead of us. At a juncture of the trek you have to go across to the left through the stream and then follow the trampled grasses. I was thankful to the locals who had a major part in forming some visible trails. On the way ahead there were lots of trees that were uprooted by the wild tuskers. We had to be very careful and alert cause when you are in a deep jungle, you have to follow the rules of mother nature. And there arnt much fixed rules. I believe nature always treats you the way you treat her. On the way we could see lots and lots of beautiful white-crossed butterflies and beautiful sight of Common Jays among Lemon emigrants mud-puddling. Butterfiles are always a treat for the eyes and yup i make bit of money from butterfly watching tours that i conduct. We proceed deeper and deeper into the thick forest, crouching, crossing over uprooted trees. After around 3.5 or 4 kms of trek we reached a spot from where moving further deep seemed lot difficult. My friends were new first time trekkers and they unknowingly did something that would have destroyed all the happiness in the world among us. When I was busy searching for a route to the final fall, three of my companions rested under a tree and one was even supporting himself on the tree. I yelled at them not to stand such nut they didn't listen. I found the route and when i returned to them to have a sip of water i was shocked to see a very small Yellow Eye-Lash Viper which was just above his head resting between the a branch and a protrudance. I suddenly moved him from there and that was the moment when all seemed to be stunned. The snake was resting may be after its meal haha. But it really enthralled everyone. We started to make jokes saying my friend Murali resembled lord Shiva for a moment! And then onwards everyone was too careful and a bit frightened, ofcourse and were very vigilant. We reached the top and as we guessed it had dried up, there were only big rocks on the river bed. We started to climb down and this time too we moved a bit distant from the ' Viper's tree and it was still resting there itself. This time we moved a bit swiftly and we had reached the starting point. All the way back the trek too, the people who just crouched and made their way through the trees and grasses, showed me a different version of themselves – the snake had really frightened them. When we reached near our bikes, there was a sense of achievement, happiness on everyones face ! They were too happy and i was more happier and thankful to god for showing me that viper at the right time. We rode back home with real adventurous experiences and memories in which Murali was to be the 'joke-of-the-day' the following days.
Waiting for my next adventure, keenly and patiently.