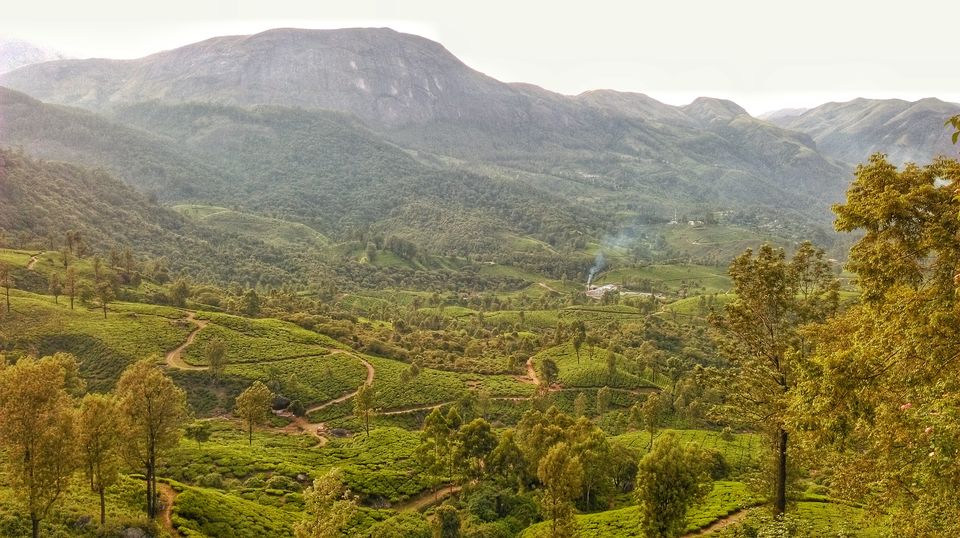 #SwipeRightToTravel
It was around 2:30 pm when I had finished my lunch. I wasn't quite sure about how I was going to spend the next few days. It had been not more than an hour since I arrived. On my arrival, I checked into a small hotel, threw my rucksack in the room, took a shower and started exploring this little heavenly town - 'Thekkady.'
Three days ago I was in Ernakulam with Darshan, when he received a call from home. Darshan is one of the very few friends that I travel with. Like most of our journeys, this one too was an unplanned one. After we had finished with our semester exams in April, it was the Andaman and Nicobar Islands we had in mind. But the earthquakes there during the month of May forced us to change the destination. We took a train from Solapur to Bangalore and then a bus to Kerala. And in the last week of May, we found ourselves in Kochi. On our arrival in Kochi, we met Hafiz, our first friend in Kerala. The folks in Kerala were just awesome. Throughout the journey, there were people who helped us feel like we weren't really away from home. As we walked along with Hafiz to the bus stop, we got to know more about each other. Hafiz not only gave us information about the local transportation but also paid our fare to the next stop where we would get down. We spent the afternoon hours relaxing at our homestay. In the evening we visited some of the major tourist attractions in Kochi. It was the Chinese Fishing Nets that amazed me the most.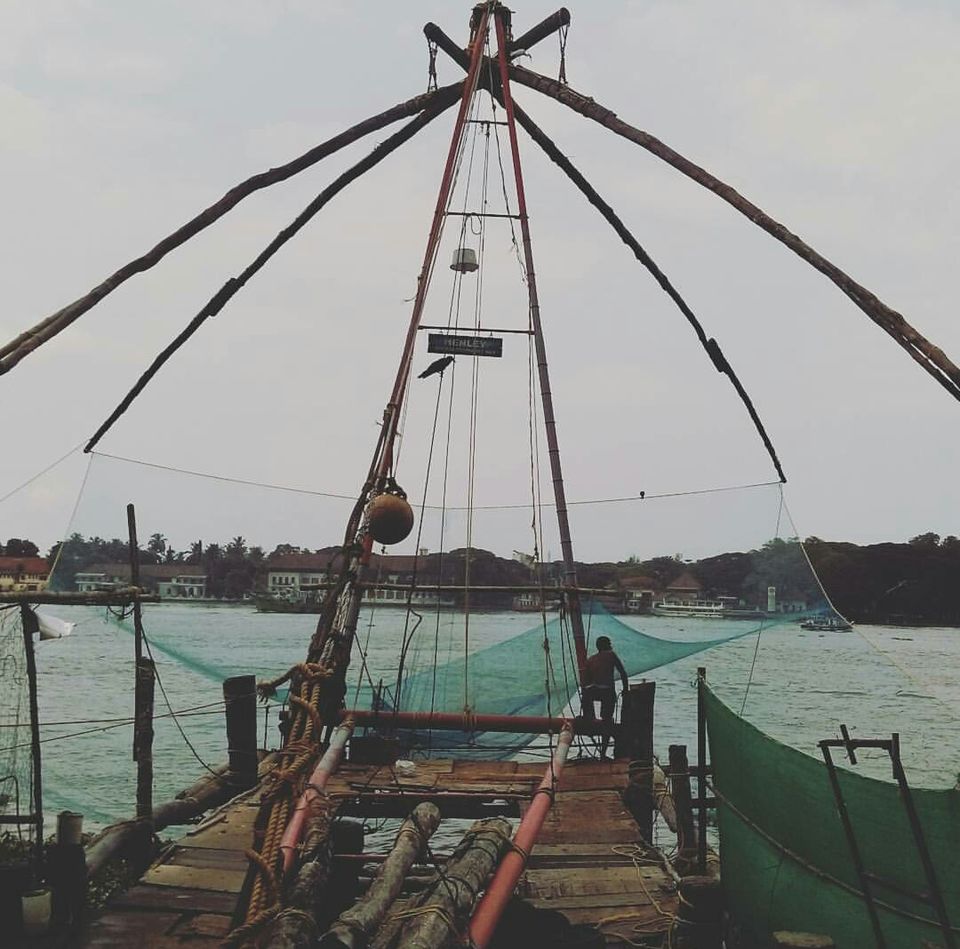 We rented a bike, and early in the morning, we left for Alappuzha. The serene backwaters and the beaches here are truly mesmerizing. We visited a number of beaches and drove all the way long to reach the Varkala Cliff. It's the best beach and cliff in India. On our way, we also stopped by the International Coir Museum.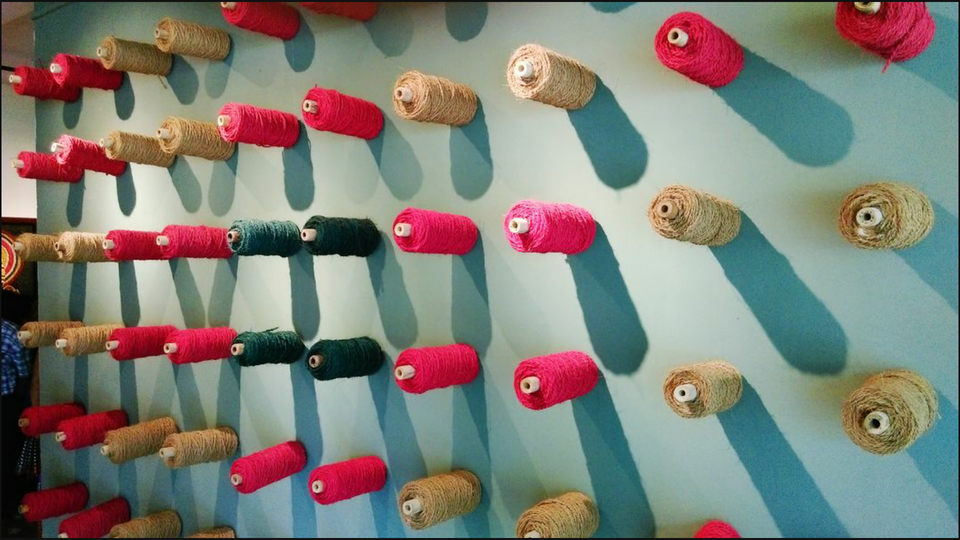 Around 6 pm we left Varkala and headed back to Kochi. On our way back, we met with an accident. Darshan wasn't injured much, but both of my knees started bleeding like hell. Kochi was just an hour away, and we kept riding. Only on reaching the homestay, I realized how bad my wounds were. I knew I had to spend the next day in bed. Hafiz paid us a visit in the morning. He wanted to take us out for breakfast, but I could barely walk. We even had to cancel our plans of enjoying the water sports at Wonderla, thanks to my knees. We spent the next day exploring Kochi and spent quite a time on the Cherai beach.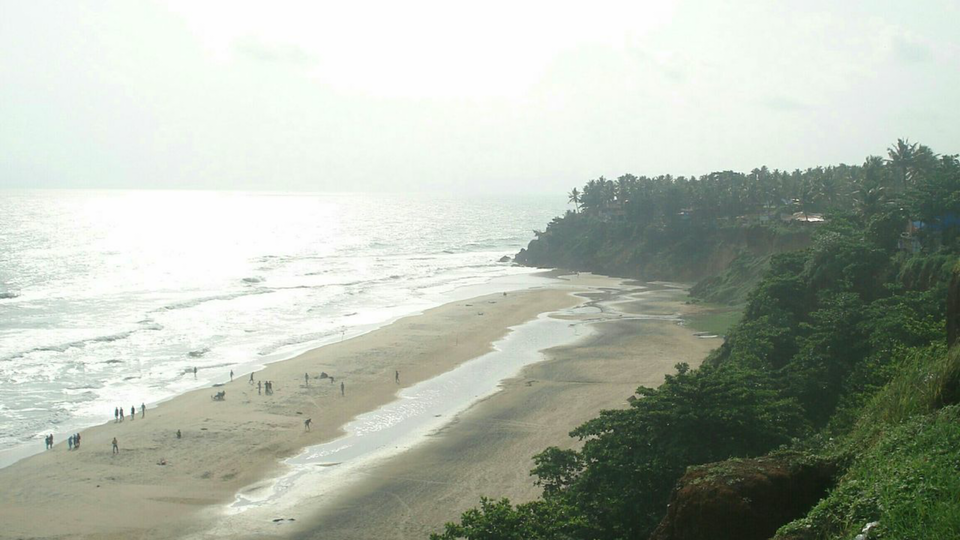 It was Darshan's father on the phone and from the expressions on his face, I could make out that it was time to head back to Solapur. Unfinished business that needed to be taken care of urgently left us with no other option than to book tickets back to Solapur. The next morning we were at the Ernakulam station from where we would catch a train to Solapur. We were 750 miles away from home and I knew we wouldn't find time for another tour very soon. The train was about to arrive in a while. My heart knew I wanted to explore more and the journey wasn't supposed to end so soon. "I am not coming with you," I said to Darshan. He gazed in awe at me. "Your knees are broken, you can barely walk and you will travel alone you say," his concerned voice said. We both knew I had made up my mind and it was close to impossible for him to convince me. He boarded the train and I bid him a goodbye. I thought for a while and decided that I would catch a bus to any city within a radius of 200 km that has something scenic to offer.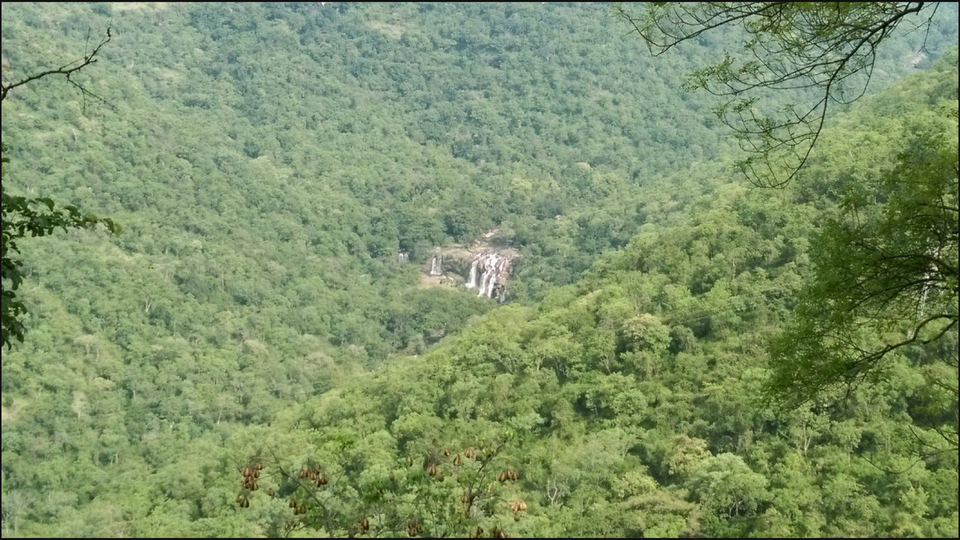 At around 10 in the morning, there I was, at the Ernakulam bus stand, not sure about a destination but excited for a great journey that lay ahead. I took the bus to Munnar. The journey from Ernakulam to Munnar, one would fall short of words to describe the beauty of this road. Dense greenery, the aroma of jackfruits and the perfect aura summed up to bring joy to my heart. On my way, I booked a room. The hotel was located at the center of the town and on reaching there they told me that the hotel was full. My booking partner sent me a mail regarding the same and said that they would arrange for an alternative accomodation. I was a bit anxious and while I was wondering whether I had made a wrong decision, I received a mail with the details of the new room. The new hotel was around 5 miles and on reaching there my soul was blissful. It was a cozy hotel, the room had a mesmerizing view of the mountains and the valley. I was happy that I didn't accompany Darshan or I would have missed it all. I had my food in a restaurant next to the hotel and hit the bed. Next morning I headed to the Eravikulam National Park. The queue at the ticket counter was long enough to consume 2-3 hours. When inside the park, it started raining heavily. I spent quite a lot of time inside the park. By the time I reached Munnar, it was 10 pm and finding a transport to the hotel which was still 5 miles away seemed a bit difficult at the point of time. I started walking. It was completely dark and I felt as if I was walking through a dense forest. Cold breeze and somewhat wet clothes made the pain in my knees worse. After walking half the distance, an auto gave me a lift to my hotel.
On reaching the hotel, I took a shower and realized that my bleeding wounds had turned worse. The next day I felt like my bones had frozen and an excruciating pain whispered to my feet that they couldn't walk. But I did not want to waste another day in bed. I rented a bike and visited the Mattupetty Dam, the Munnar Tea Museum, and Top Station.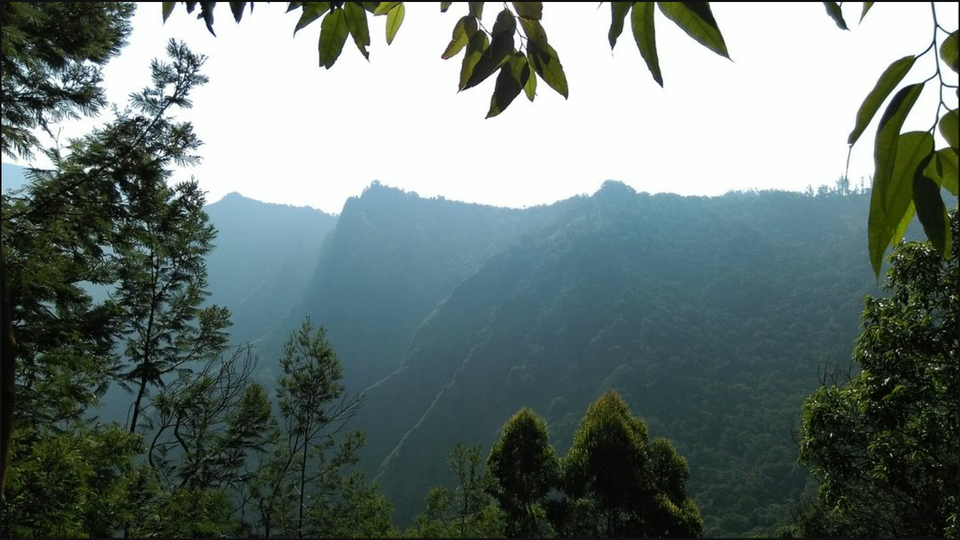 Next day I took a bus to Thekkady. Thekkady ! It is a small town in the Idukki district of Kerala, where you will feel that you are truly in nature's abode. It is where the Periyar Tiger Reserve is located.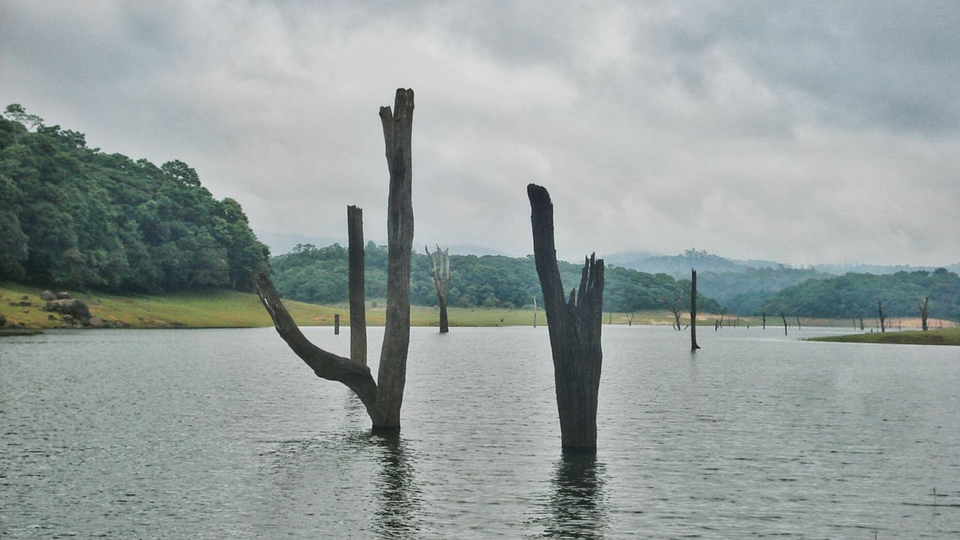 I finished my dessert and came out of the restaurant. There were a number of jeep drivers outside with their vehicles waiting to take tourists for a jeep safari. I had a good conversation with them. I wanted to know about the Tiger Trail which is an eco-tourism programme run by the government of Kerala. An auto driver took me to the eco-tourism office. The Tiger Trail involves camping in the forest and has two packages to choose from - 1N/2D or 2N/3D. The Tiger Trail is the only programme that gives you the opportunity to trek into the remotest areas of the wildlife reserve. I actually wanted to spend 2 nights in the forest. On reaching the office, I learned that there had to be at least two people for the Tiger Trail.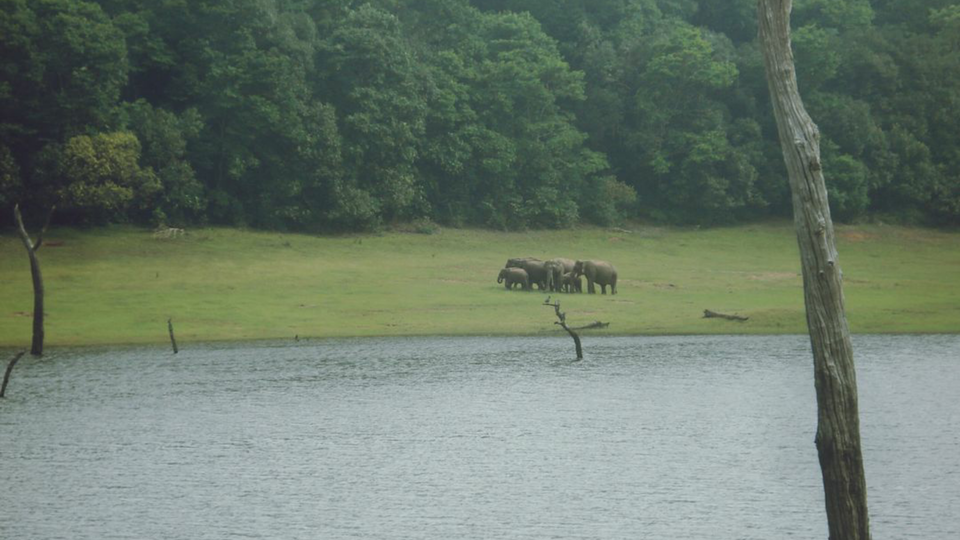 A guy from Switzerland was looking forward to booking a 1N/2D package and if I wanted to enter I had to opt for the same. The next morning I reached the entrance to the Tiger reserve, waiting for this new friend who would accompany me for the next 36 hours. That's where I met Gatson. He was a great guy, we had an awesome time together. The two of us were accompanied by a gunman, a guide and a cook who travelled ahead of us to make arrangements of our food and accommodation at the camping site. The Tiger Trail covered approximately 25-30 km of trekking distance. Gatson was so friendly, we talked a lot about our travel stories. He was working with an organization for the specially-abled children in Switzerland and told me that he was travelling in India for the past 5-6 months. We spotted 3-4 herds of elephants, wild buffaloes, and the sambar deer. We also spotted the lion-tailed macaque and a number of porcupines. The food was delicious and they also served us delicious freshwater fishes. While trekking I almost forgot the pain in my knees. The wilderness of Periyar is something you must surely experience if you plan to visit Kerala. After the trek, I bid a goodbye to Gatson and headed for Tamil Nadu.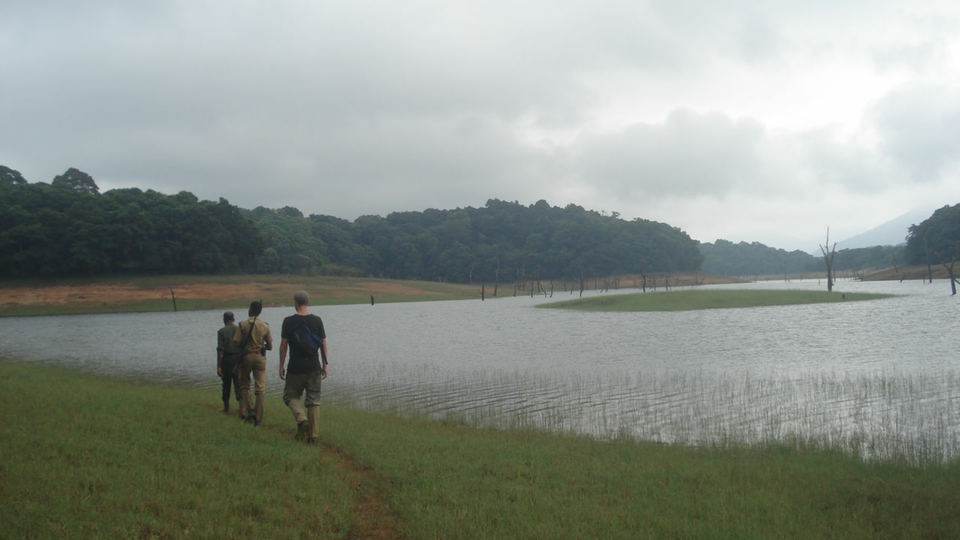 Altogether, the trip to Kerala gave me memories I will treasure for life and friendships that will last for eternity. Darshan missed half the fun. Kerala is truly God's Own Country.