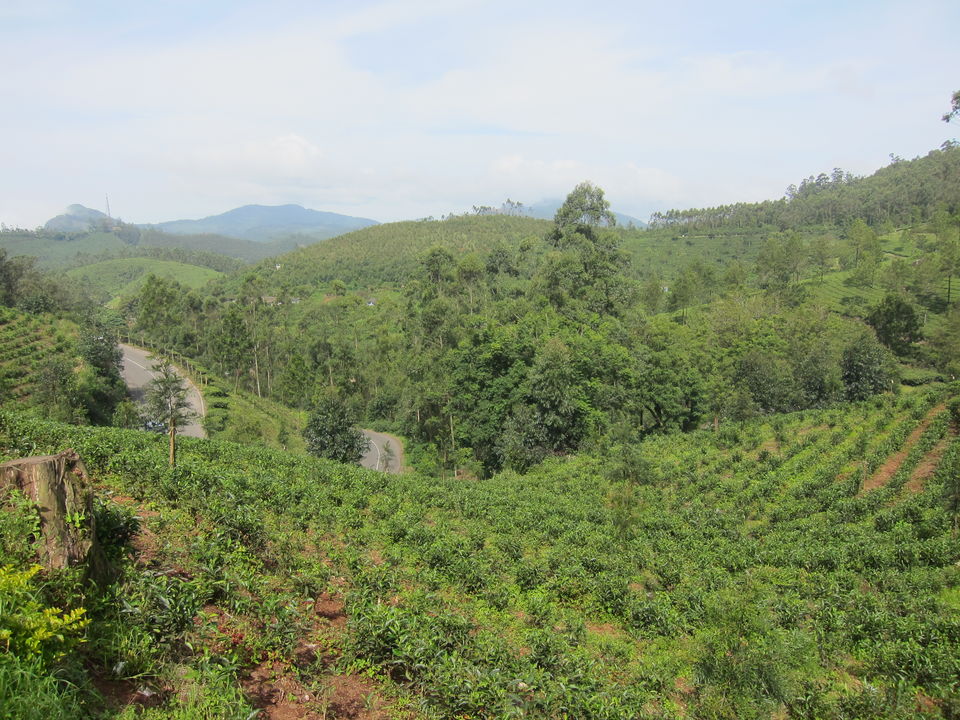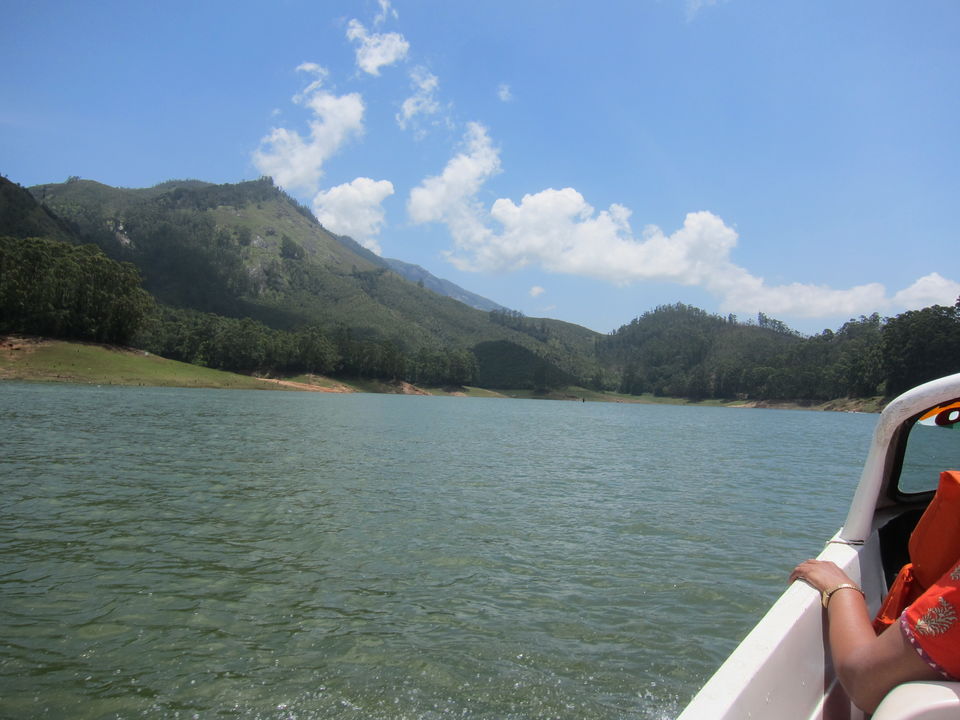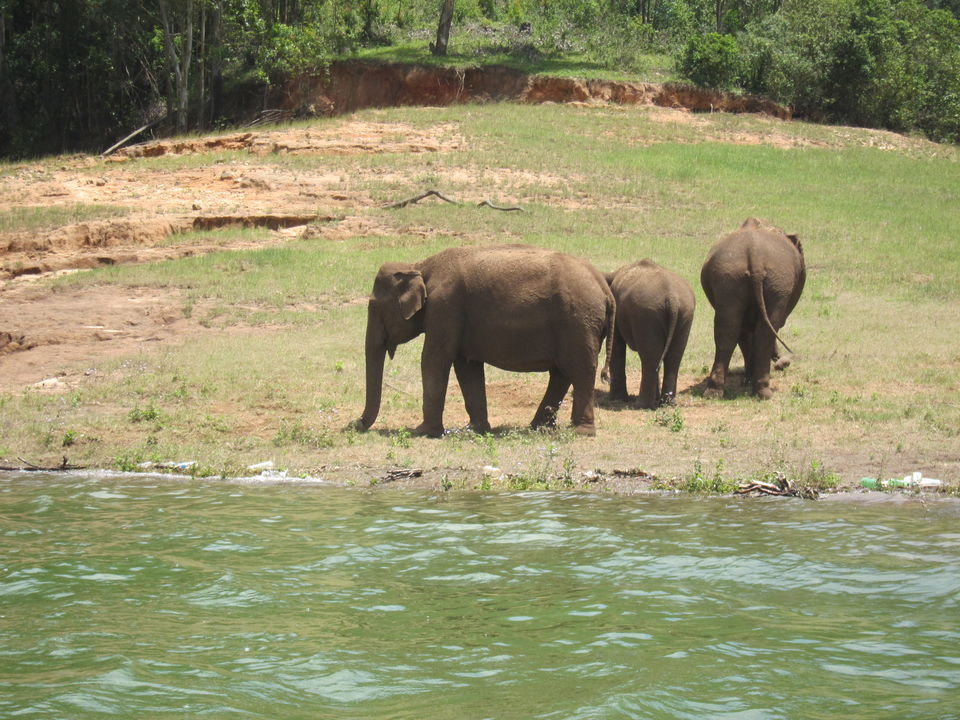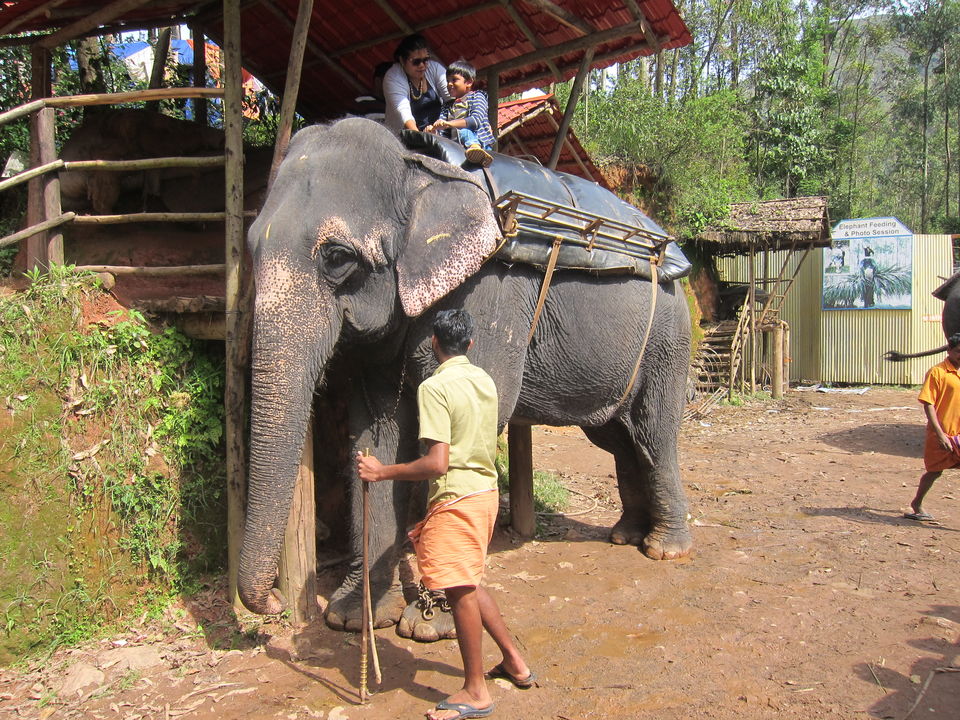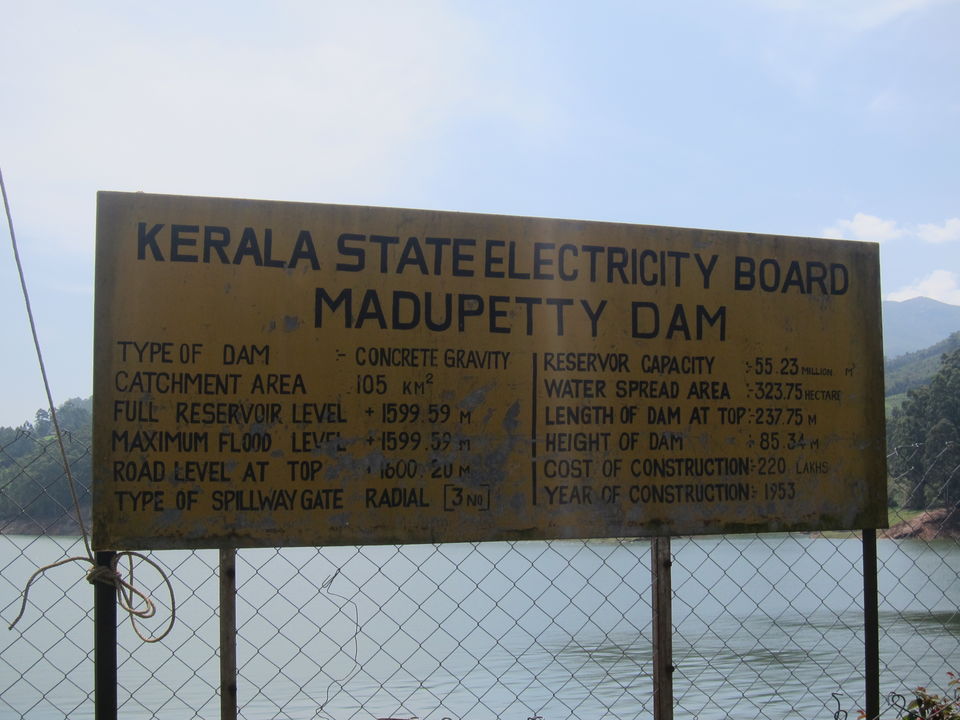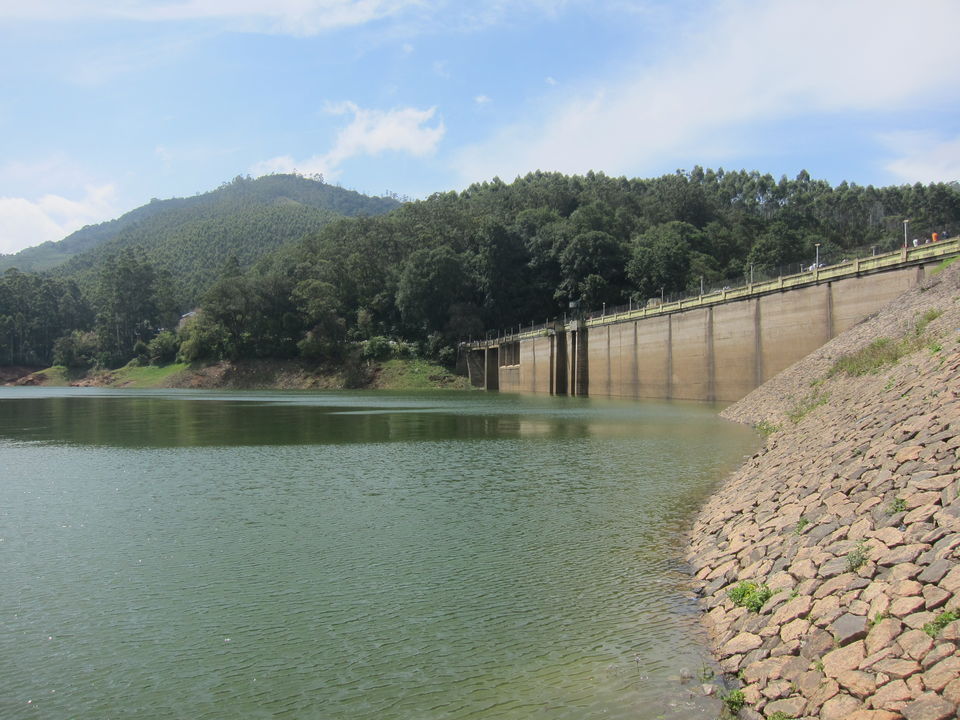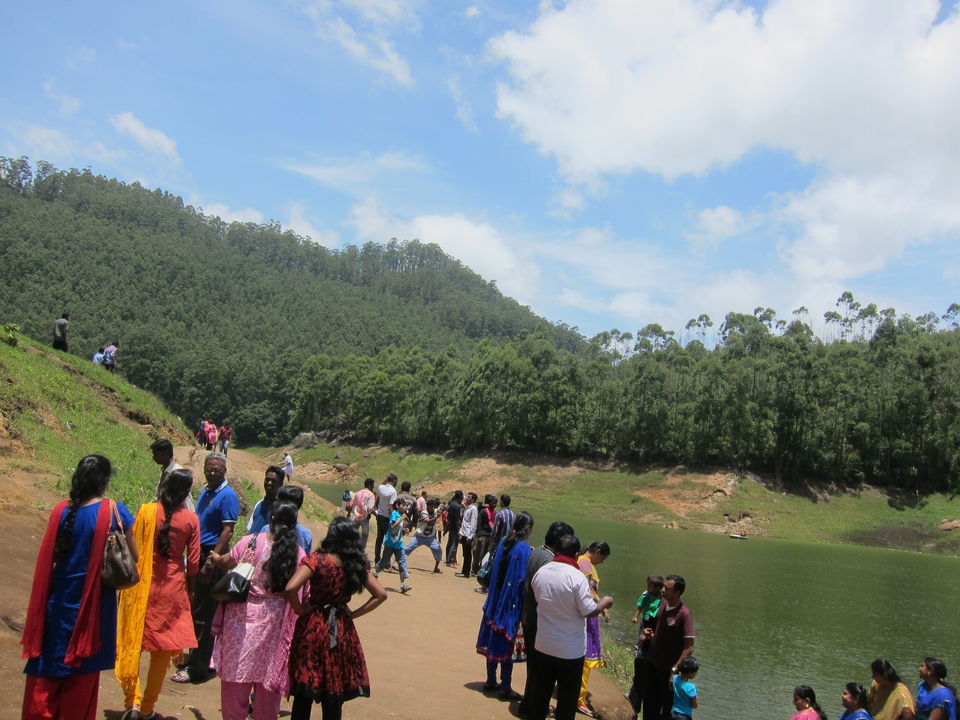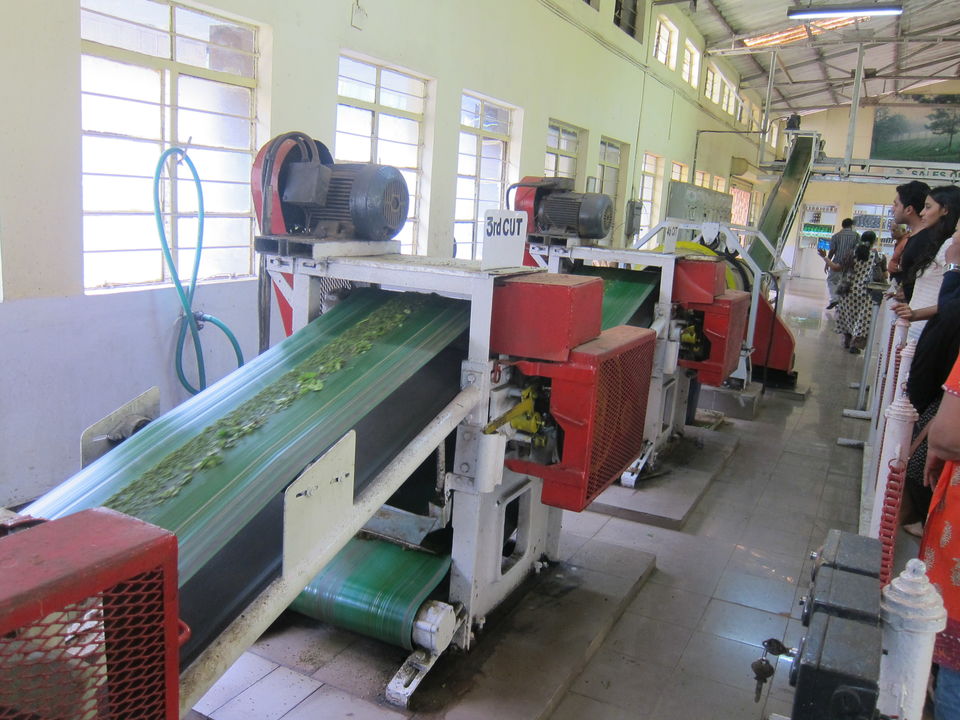 To kick off day 2, we treated ourselves to the complimentary breakfast that was offered at the resort, this was for two days inclusive of the package. I'm a huge fan of buffets and this buffet did not disappoint. With cereal, toast, varieties of juices, to the typical south Indian breakfast it's was satisfying to the last bite.
Our first stop was the Madupetty dam. As I mentioned before there are countless spots one can stop and view. On the way we stopped at this place called "photo point." It's not a designated photo are but it's a crowd pleaser. You can take pictures in front of the sea of tea bushes that set up a beautiful view. The great thing about it is that you have these young boys running around asking you if you want your picture taken, and under normal circumstances if you already have a camera none one would be interested. Yet this is kinda worth it, they have these tea picker outfits, the baskets the whole shebang each picture is worth 30/- and they print it out right then and there! They had a few stalls on the side of the road, right opposite the photo area where they sold these spectacularly bright orange carrots which were so amazingly fresh and natural.
Another attraction on the way to the dam is the Chaliyar Elephant rides. With 350/- per head, the elephants take you one small journey through the forest.
At the dam there's little you can do after you take in its beauty of the scenery. But you can grab a bite to eat, or even do a little shopping.
No hill-station is ever complete unless it features boating which is less than a kilometer from Maduptty dam. Madupetty Lake is quite larger than any other lake I've seen at the usual hill side destinations. There are two options for boating:
500/- for 4 people
1000/- for 20 people
You can easily spend 2 or more hours here because waiting in line takes you about an hour! The speedboat is much better than the larger boat that fits 20 people. The larger boat has a huge covering this hinders your view of the entire lake whereas in the speedboat you have a perfect view of your entire surroundings.
Next up we have Echo point, it's just as it sounds! It's a little lake point pointed towards the hills, which inevitably results in the echo! So there's no surprise that when you visit all you hear is people screaming in hopes of hearing themselves again! There are a few shops and food stalls near the point! You can easily spend about an hour and a half here!
(On the way to Echo Point you will pass a rose garden that you can catch a glimpse of from the outside or pay to go inside.)
Next up is the most awaited Kanan Devan Tea Museum. Once you get to Munnar you'll come to know all about Kana Devan and how he pretty much owns all the tea plantations in Munnar. The first leg of the museum features various furniture, facts, and appliances that were used by the tea plantation workers from the time when the tea plantations had emerged in the hills of Munnar and then comes the factory tour. It's about 80/- per person. You can spend a good 2 hours here, and the best part is they have a shop inside that sells Kanan Devan products! My family is used to drinking a lot of tea so we took our opportunity and bought a handful of different varieties of tea and chocolates.
At the end of the day I decided to book a facial for myself back at the resort. This facial was called Mukha Souvarnyam. It is an herbal facial with cleansing, toning, pampering and massaging using herbal powders, wrappers, oils and creams. It's 45 minutes long and is 850/-. I found it relaxing and a way to unwind and feel pampered while on a vacation. My mistake was not bundling up before going in, so I suggest you stay warm. I would give the overall facial a 3.5/5.