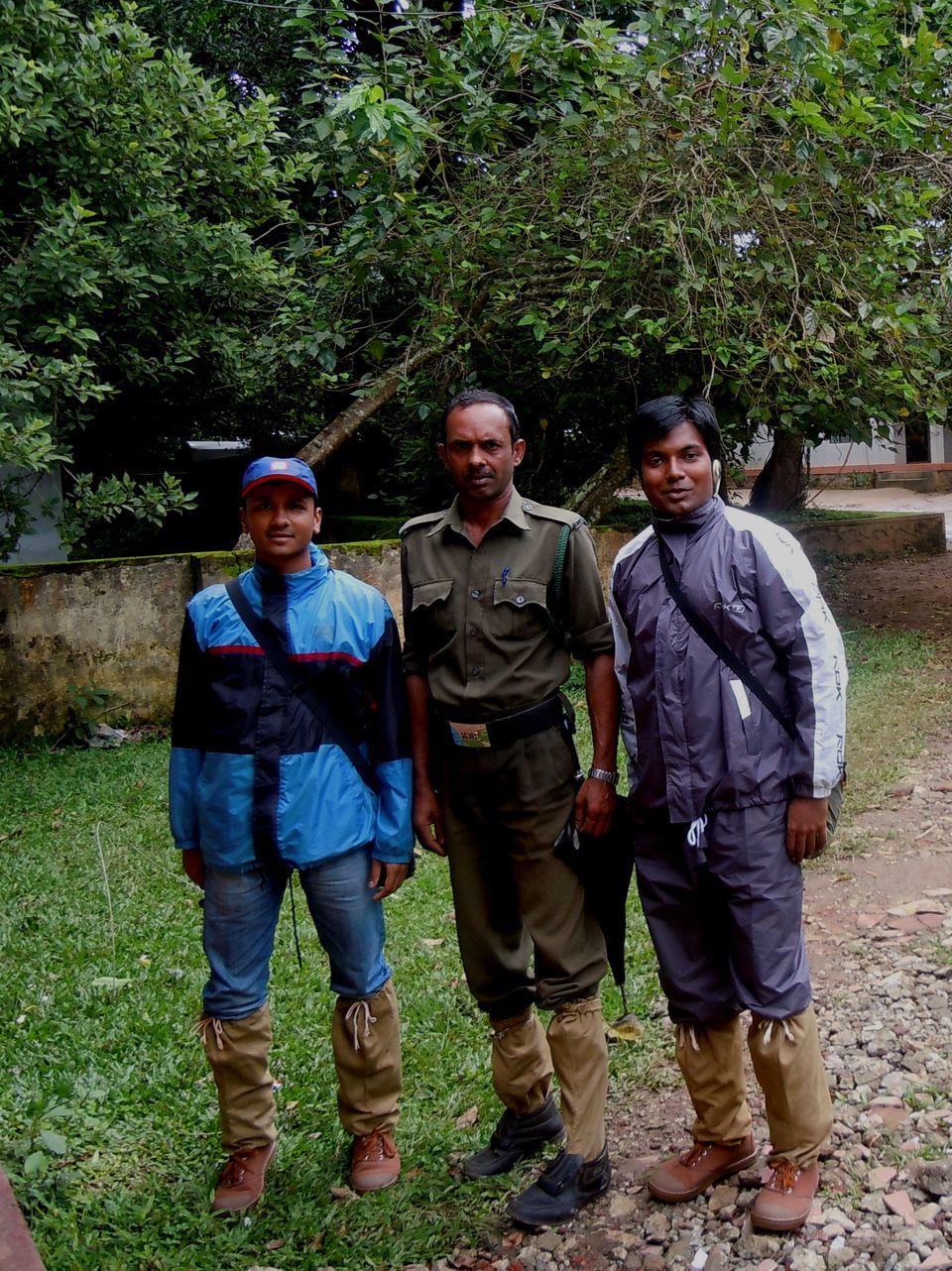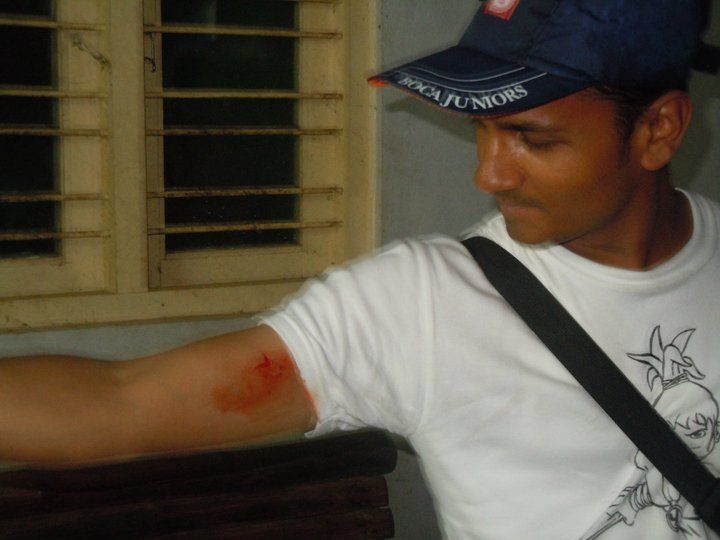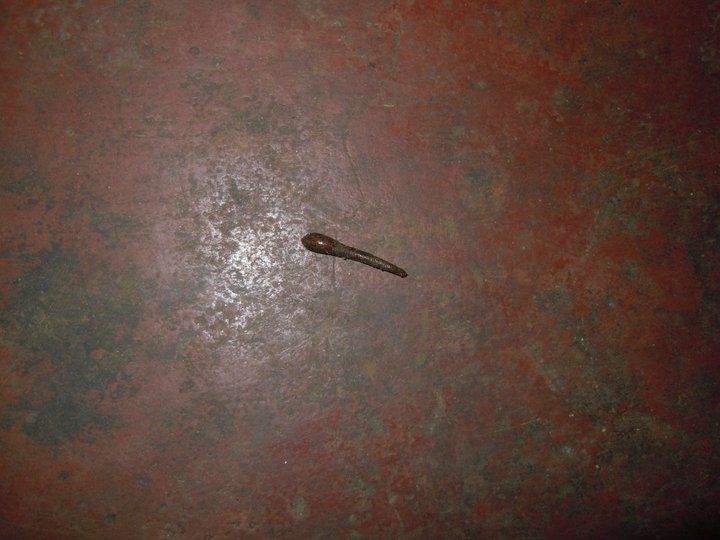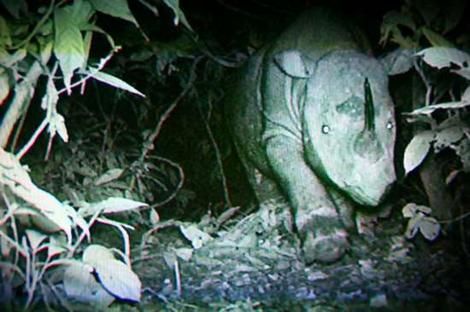 It was August 2011 when two like-minded adventure nuts left on a journey. Pravin and I frantically wanted to explore the enthralling state of Kerala. Our expedition started from Trivandrum, moving to Cochin, Alleppey, followed by Kottayam. Mother Nature's awe-inspiring beauty greeted us with calm and subtle beaches, lagoons, and sprawling backwaters; while the magnificent churches and museums that we visited were captivating too. We left Kottayam early in the morning by a bus for our final destination, Thekkady. Being a hill station, this location was way different from the previous locations we'd visited. My intuitions were favoring to visit this off-beat destination. Our encumbrance of traveling in heavy monsoon frequently tested our perseverance. We reached Thekkady in the afternoon. Something really exciting was waiting for us to explore!
It was the 'Periyar Tiger Reserve' that made our heart pound faster with excitement. There were ample options for us to explore but one program which we surely decided to go for was the 'Clouds Walk' program, which was a 3 hour trek in the dense jungle. Enrolling only for one program didn't satisfy our appetite for adventure. Hence, we enrolled for the subsequent one as well, which was 'Night Scouting'. The mere imagination of wandering in the jungle at night took us a moment to realize the magnitude of risk we were endeavoring. Being the month of August, the path was assumed to be slippery and even worse, being a victim of the uninvited attention of wild animals. To navigate for an animal and to stumble upon one while scouting in the dark are both completely different things. We infused courage into each other, and finally enrolled for the program.
We nervously waited for the next move when two police guards and one forest army personnel made a promising entry. My thrill and fear made me very inquisitive to know about the possible risks of the program we'd enrolled for. The only relief factor was the 2 guns carried by the policemen escorting us. It imbibed some confidence in us to venture into this crazy stunt. I asked one of the guards if he'd used his gun before, and he very bluntly replied, "No… we actually don't have the permission to fire on animals"! I was stunned! A guard smiled seeing our disappointment and assured us that nothing will happen to us.
We were provided with a knee-length jacket and a pant, both made of polyester. Each person was to carry a torch for obvious reasons. We commenced our scouting and in a moment found ourselves in a complete absence of vision. We switched on our torches and were instructed to follow the footsteps of our accompanists. We started adjusting to this new habitat, while also constantly praying to get a glimpse of a wild breed from a safe distance. We stumbled upon few wild deer, which got terrified by our constant murmuring, or rather hissing. Suddenly, our guardian asked us to shut our mouths; else we would miss a potential glimpse of a rare one. That moment was terrifying! There was a battle amongst the rest of us as to who would spot the identity of the animal first. Creative thoughts coupled with fear and excitement even makes one think of a nugget to resemble a cannibal. What we spotted was a Rhinoceros from a safe distance. All the gleaming torch lights made us see this huge animal with shining eyes, leaving us stunned.
Our expedition in the bush continued for a while. I felt some itching all over my body. I was shocked to see my hands and legs bleeding due to multiple leech attacks. We rested at a guest house nearby, busy cleaning our shoes and jackets. We moved ahead and saw an owl at a stone's throw away distance. What a way to end the trip. For me, this journey had already become very fascinating. It was horribly silent at 1 a.m, while I sat in the cab peacefully every incident since the time we started flashed across my mind. I couldn't believe what we'd had done. I smiled to myself. Mixed emotions of passion, compassion, fear and thrill got instilled in me. I patted Pravin and uttered, "Dude, it was worth a shot".