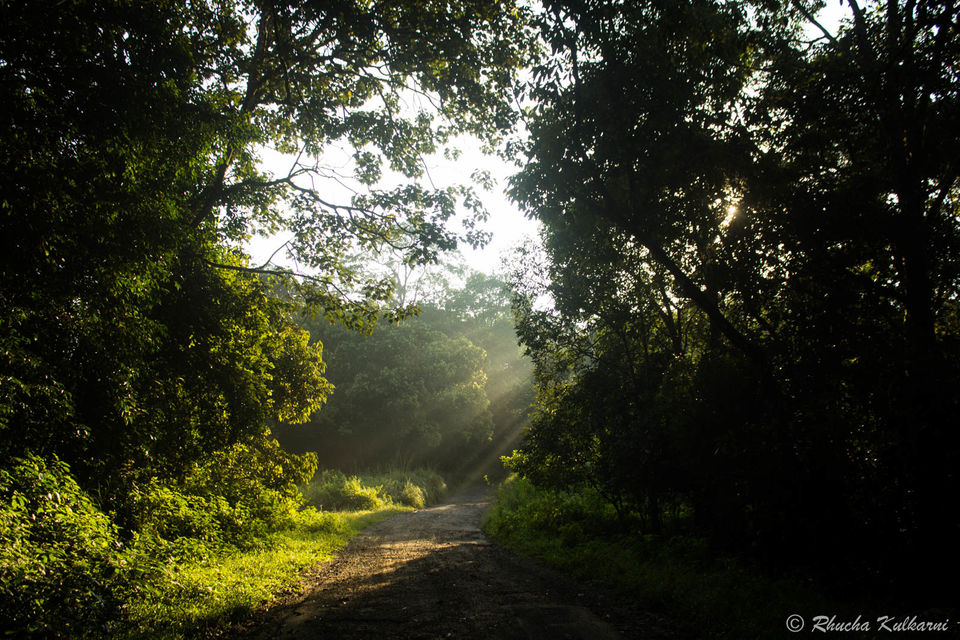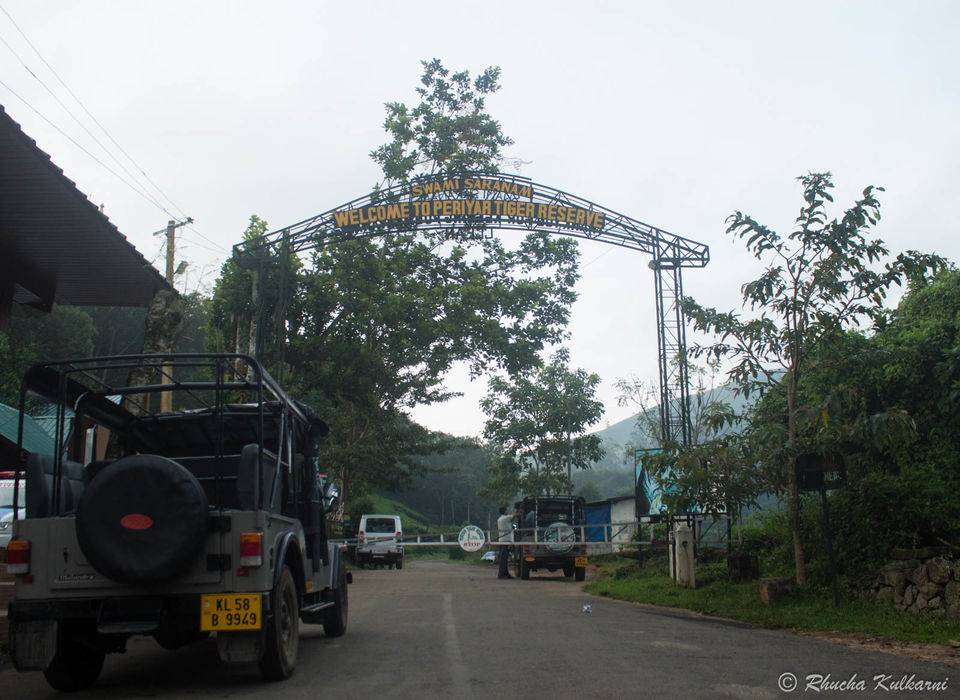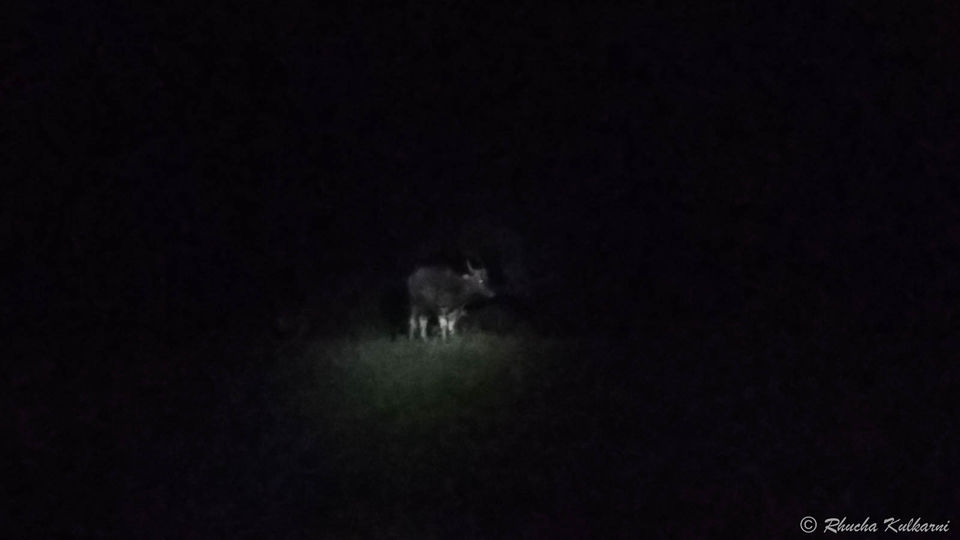 It was an escape, yet again from the drudgeries of modern life to the locales less inhabited, less recognized. This time it was to be fodder for my adventure-starved soul, a twist in the trail. For I had decided to venture into the forests of the South – those of the famed Malabar Squirrel and Niligiri Langurs along with the elusive striped cats. The now truly ingrained obsession prevailed as me and my husband embarked upon the "jungle jaunt" of our Kerala trip – Thekkady and to be precise, Periyar Tiger Reserve. Accustomed to the standard jeep safaris commonly availed across all major national parks in India, the offerings at this unique Tiger Reserve left me with a high – a high driven by the anticipation of treading the floors of the forest on foot. For their program called the "Night Patrol" involved accompanying the forest guards on their daily night patrolling. Seemed to be literally a cake 'walk', but with a twist! The walk would be done in the dead of the night as a protection against poachers and thieves, a heady feeling that left me with a bitter sweet feeling of pride and humility. And so we booked out tickets onto this roller coaster ride of emotions and waited for the earth to don her black cloak and retire into a deep slumber.
The day ended like any other, a jet black ink engulfing the very being of this beautiful earth. This was true home – A comfort zone to those who tread the jungle trails in the dead of the night. Those who prowled in search of a morsel of food, those who were sleek and swift like a bolt of lightening in the black skies. Night was the master of the jungles, for it was when man slept that the beasts and beauties of the wild carved not only their own fates, but the fates of hundreds of other creatures that prowled these lands. And then there were us – a group of bipeds best accustomed to a world of safety and security, a world under the spotlight of neon lights and easy defence mechanisms. A group of 4 – two foreigner ladies me and my husband assembled at the looming gate of the Periyar Tiger Reserve, the starting point for the night trail in the buffer zone of the park. We anxiously awaited the arrival of our 'gurus' for the night adventure - a patroller and a gunman. We braced ourselves for the long walk by donning the "leech-resistant" canvas socks. So much so to frighten off night trail enthusiasts by proclaiming loud the possibilities of blood sucking natural instruments!  But more than the physical preparations, I found myself mentally preparing myself. Consoling or counselling, a feeble attempt was made by the small voice inside my mind to egg me to put one foot ahead of the other and start the journey into the wild, albeit on foot. And so armed with the gun-man, start we did.
We set off in single file as the main road led us to a side trail hidden by soft grass blades that swayed in the gentle breeze. The eerie silence was broken only occasionally by the recalcitrant shriek of the birds of prey, either an exclamation of joy on having secured a kill, or a cry of agony at a lost chance. For the game of wild was a game of chances – chance encounters that predicted dire or desired outcomes. It was today that we had taken a chance to prowl the lands that belonged to these unruly tribes in a manner similar to theirs. Our bare hands pushed aside the disordered shrubbery, two legs sweeping past the forest floors in search of a single glimpse of those elusive ones who rules the roost.
Foraging forward, we continued through the pitch blackness, guided only by the flashlight of the patrol guard, protected only by the gun of the gunman. The darkness seemed to swallow up every single thing – animate and inanimate. And yet I sensed a strange comfort in this foreign land. A comfort that emerged from a lasting peace, a comfort that defined who I was in this lost world. As I wandered, my mind wandered further ahead, my every sense tuned in to the ways of the wild. My nerves stood on end in typical primordial style, seemingly transported back in time when the "flight" or "fight" was a way of life for our ancestors. Was it possible that the basic instincts had resurfaced after millions of years of living in a safety net? Such and many thoughts flashed through my mind as I started soaking in the freshness of the winter night and tuned in to my inner voice.
The jungles seem to don a different robe by night, their appearance a completely changed one. The lesser known residents decide to make their presence felt through flash occurrences. Such was the curiosity of these jungle beings that we shone out flashlight at a tree trunk and lo! Behold! two pairs of huge eyes stared back with equal degree of curiosity. On extrapolation of our line of sight we identified these as lorises enjoying a cosy moment on their tree machaan! Next was a young Sambar mother nudging her little one to eat the freshly dewed grass? Quite literally a deer caught in headlamps! A series of sightings just a few feet away – wild gaurs and prickly porcupines and wild hares scurrying around foraging for a morsel to end the day. We saw it all – each of these unique species carrying forth their daily chores, taking a brief pause to check out us intruders in their homes yet peacefully carrying on with their business. I could not help but wonder - Were they not insecure? Did they not feel threatened? What if the creature had been one of our very own – a human. Would he have tolerated such encroachment on what was rightfully theirs? Where did the emotion of "respect" feature in this scheme of things ?
I guess the darkness of the night gives birth to a barrage of thoughts- uncensored, uncut and beyond the bonds of normal imagination. Witnessing these beautiful beings in their own home led to a burst of thoughts and emotions which could not have been possible in a normal safari. As they say, maybe night transcends all metaphysical, emotional barriers, creating a new aura about the familiar and well understood. It opens up different angles, new perspectives. And so did this night trail through the forests of Periyar Tiger Reserve. It taught me how to relook at the mundane. All may not be as it seems. And above all, these night encounters with the friends of the forest taught me to respect – respect those around and respect my own self.
Towering above us, lush green canopies,
A world far removed, replete with green and peace.
Yet the greens prove an elusive sight,
Hidden in the blackness of 'tis creepy night.
A night that descends, encompasses, engulfs,
Envelops our body and souls, we the new immigrants.
My heart races, as wild gaurs curiously peep,
My flashlight exposes a sambar in the dead of sleep.
The nocturnal creatures, approach with an inquiring look,
Who knows who's watching from which corner and nook?
And yet a peace prevails, I feel surprisingly at home
Out in the black wilderness, my content heart merrily roams.
 - Rhucha Kulkarni
A wilderness experience like never before- such is the thrill and excitement that engulfs you as you set out for the night patrolling trail in Periyar Tiger Reserve. Periyar is a part of Project Tiger and its dense jungles boast of a variety of wild species, especially the Nilgiri Langur and the Malabar Squirrel which are endemic to this region. Experience the life of guardians of our forests- the forest guards as you accompany them on foot during their night patrol duties for 3 hours. The experience is sure to leave you feeling proud for having participated in a forest conservation initiative!