Kerala's first snow theme park was our next destination this summer. We could not visit last time as were informed kids height should be minimum 90 cms.

Location :
It is located at around 59 km from Kochi Town .
Fare :
For adults Rs 530
For kids Rs 471 applicable when height is between 90 cm to 137 cm. *Rates in March 2019.
Timing:
The show timings are from 10:am and the duration is for 1 hour .
Things to keep in mind :
The temperature is at -10 degrees , so if you are going with kids be sure ,as my four year olds boots kept falling off and we were in waiting area most time as he was crying as it was too cold for his feet .Later the staff came to help and tied strings to the boots .
Few parents with kids of my sons age had to go out in between as children could not bear cold ..
Socks are compulsory either you can bring your own socks or there are counters inside park where you can purchase .Jackets , pants, gloves and boots to keep you warm will be provided at the park .
Before entering the park , we kept our hand bag and purse in locker available at lobby .There is a cafeteria inside so if you want to try the snacks or coffee carry some cash along with you .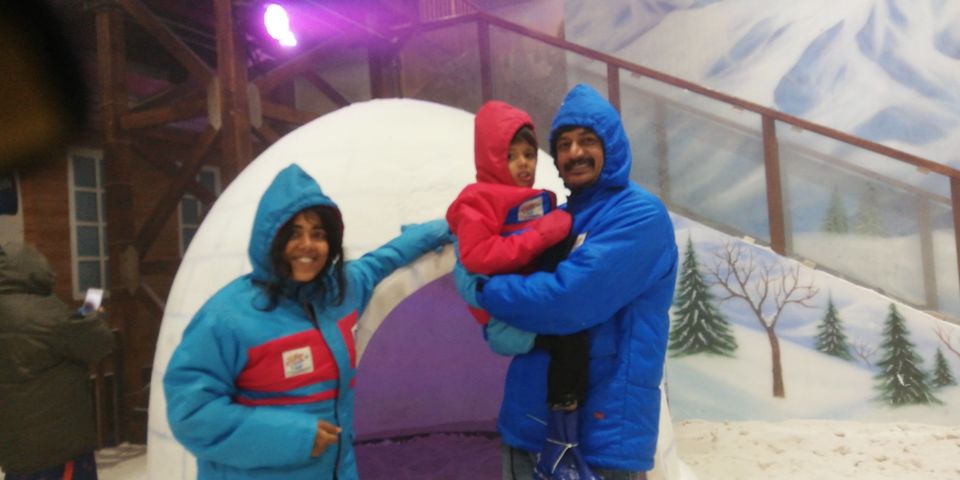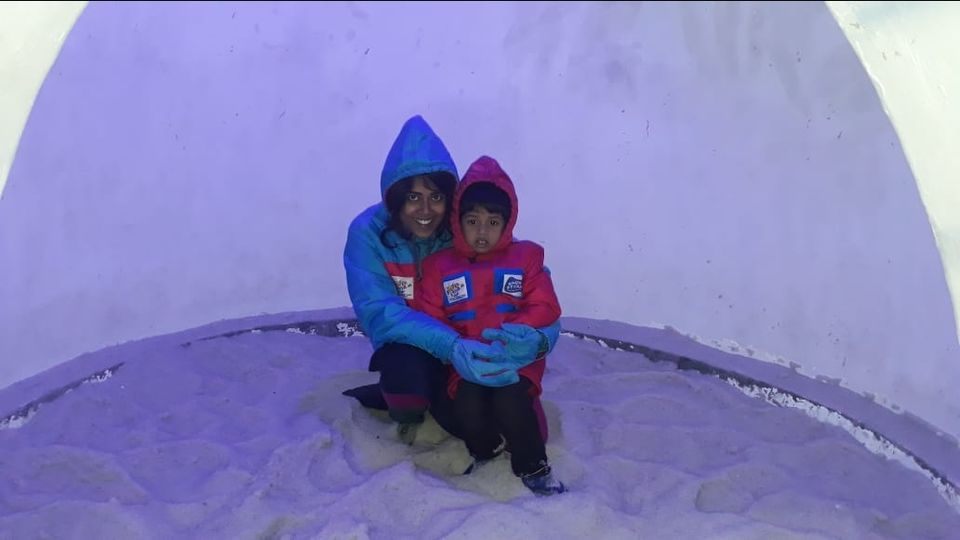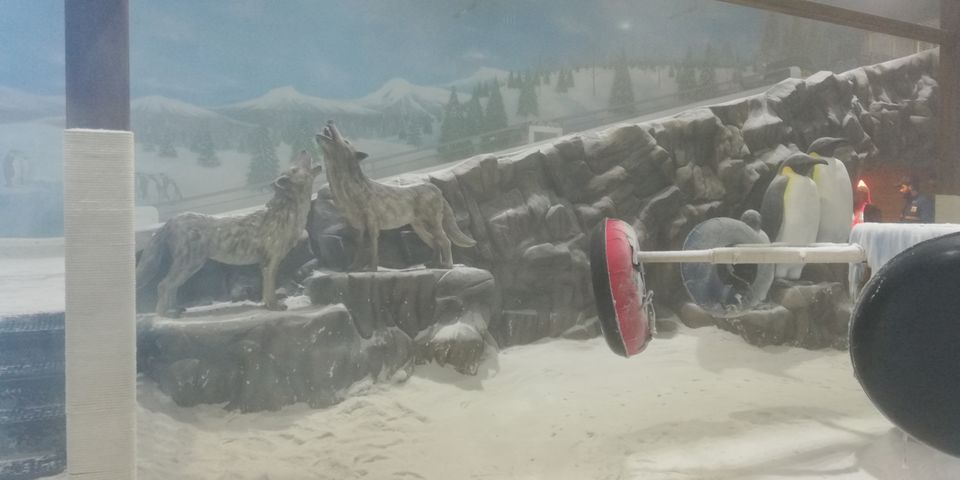 Experience : After taking the tickets , we went to the lobby where we put on jackets, socks, boots and gloves .Then we were directed to the entrance for the 11 am show . Personally I enjoyed the ambience and the rides in whatever little time available , as we had to go outside in between to waiting area as kid was not comfortable with cold . Other attractions are slides , igloo ,a walk down the wooden bridge .Since we had kept cash in locker we could not try the cafeteria. Few people were in cafeteria sipping hot coffee , tea, soup etc in the cold and having snacks . One hour just flew by and finally it was time to leave.
Outside there was a fish tank where we tried fish pedicure . The small tingling sensation as the fish cleaned feet still gives me goosebumps.
Fare :Rs 50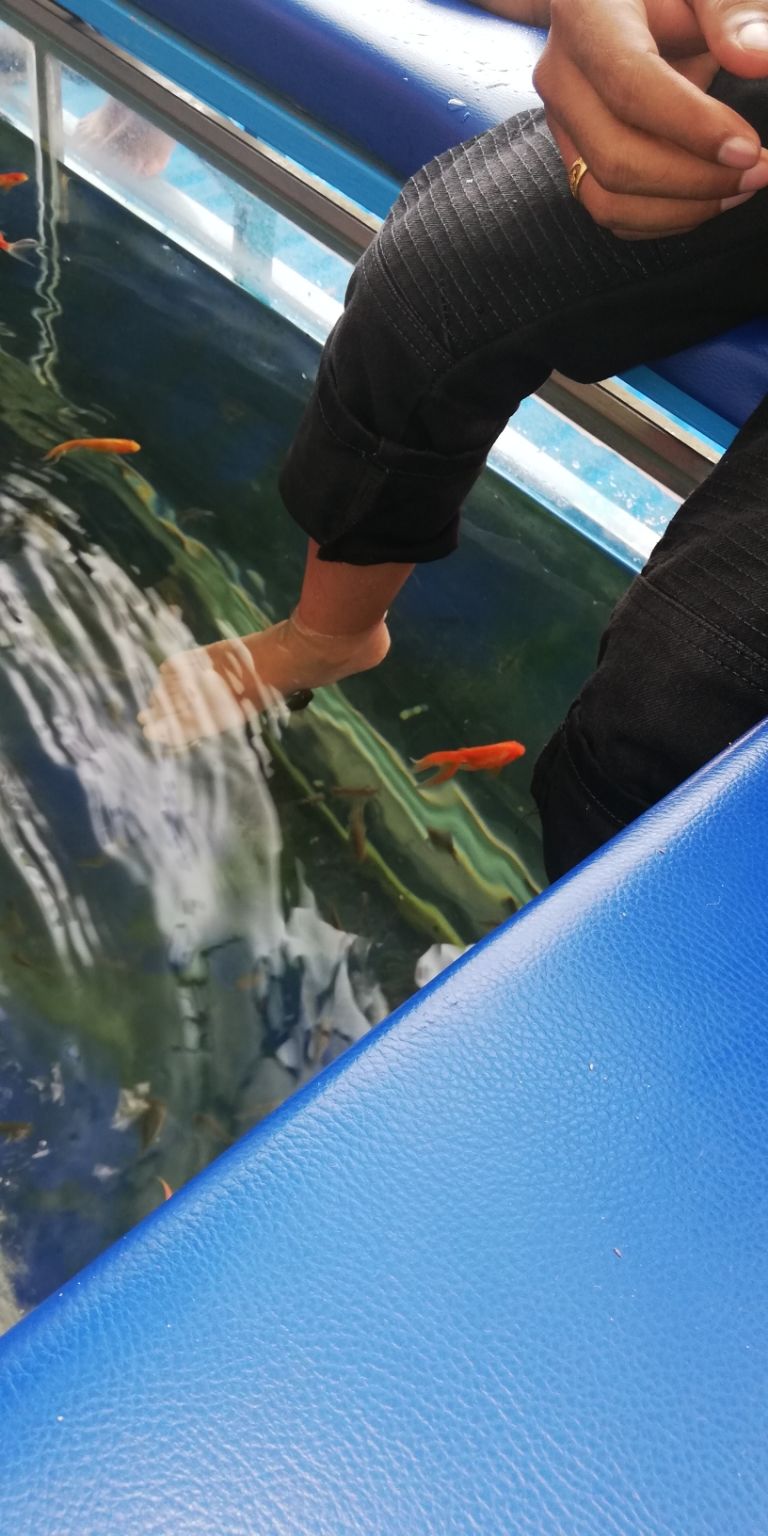 We then had lunch from the food court inside the park.
So if you are planning a Kerala trip add Snow Park to your itinery. It is located near Athirapilly Falls which i have covered in my earlier blog. Happy travelling to all. Enjoy. (Visit snowstorm site for more images... I was busy trying to calm my little one so couldn't click more pics)