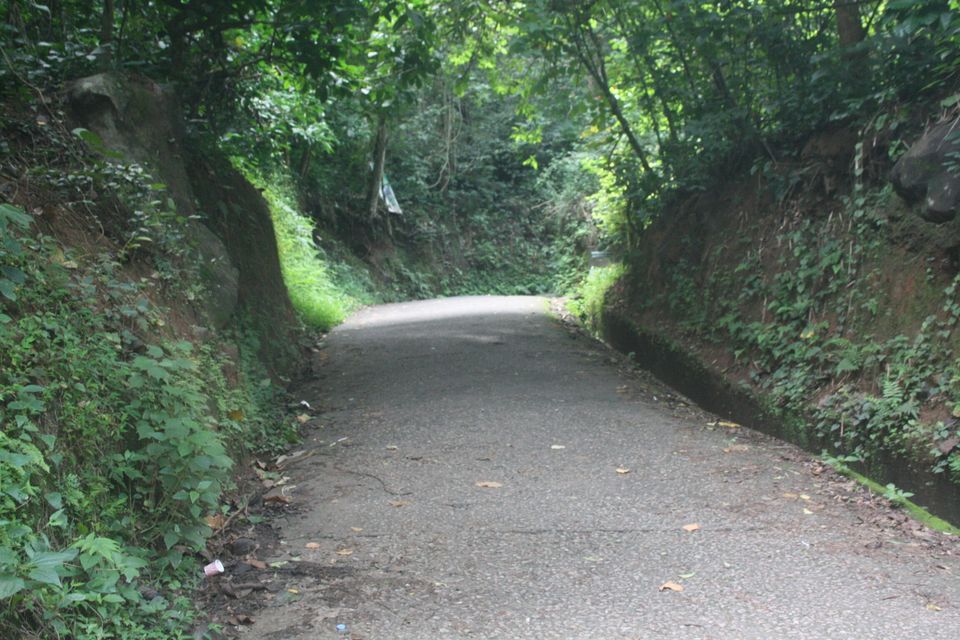 The first of my road trips which I like to refer as the inception of "The Iron Butt Diaries". Two days spent in the most beautiful and serene location I have ever been to... 😍😍😍
Excited as ever my day began at 0530 hrs with my face looking like this 😕 wondering how I managed to wake up that early.
So had the route sorted the previous night and knew that my first pitstop was going to be at Mysore. The toughest part of all my road trips it to keep up with time as I just cannot resist but to capture all of the beauty around me. 😎😎😎
Coming to my first stop, it is usually breakfast which should consist of a strong coffee😊😊 to kick-start my brain !!!🤓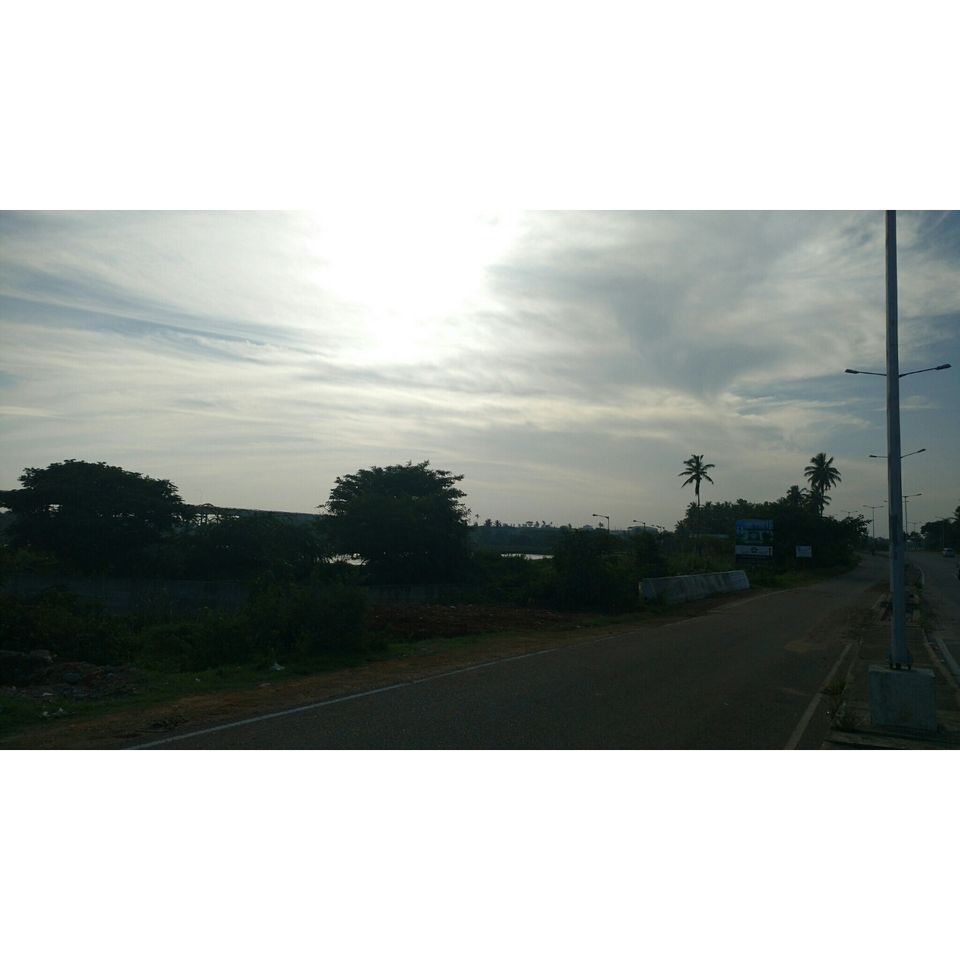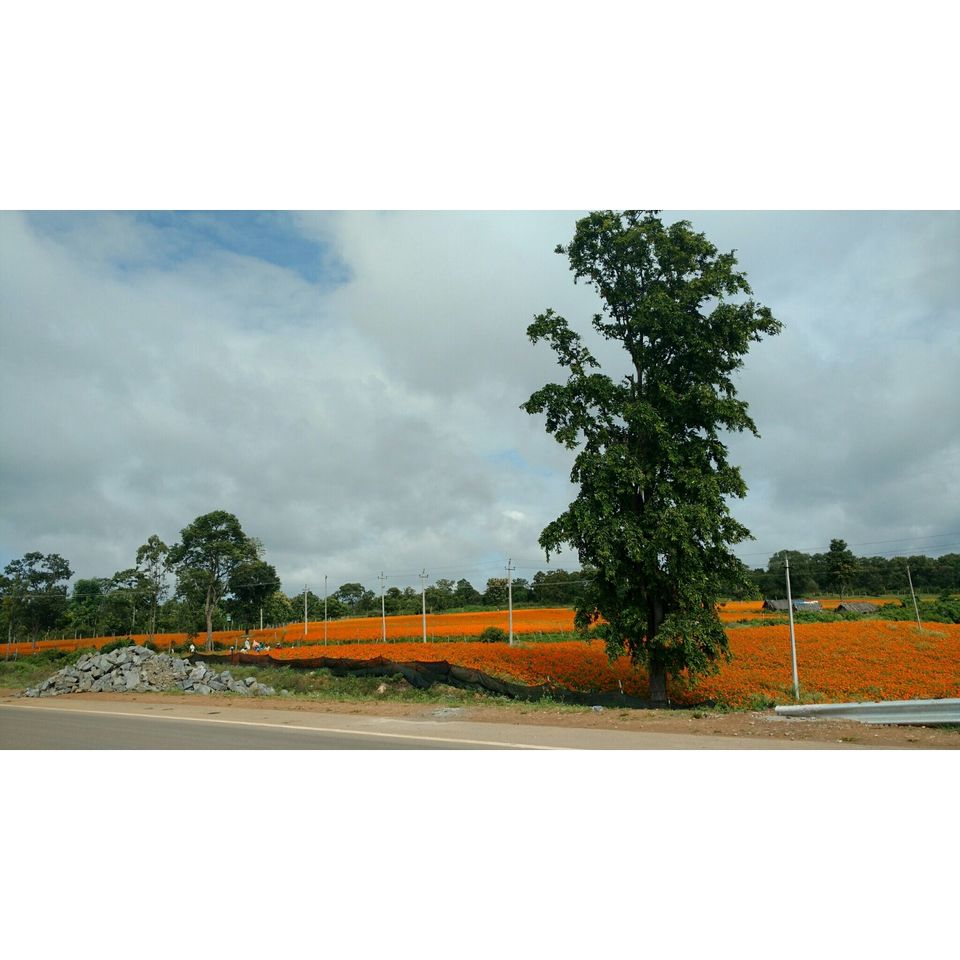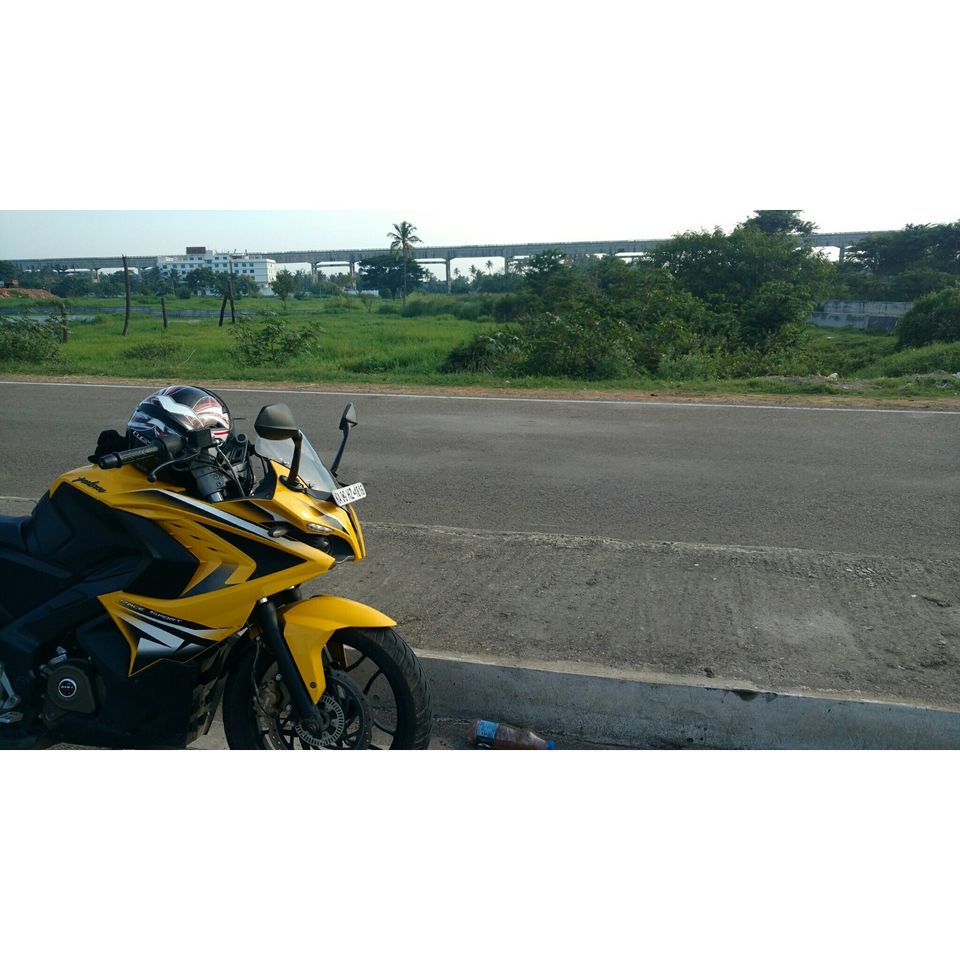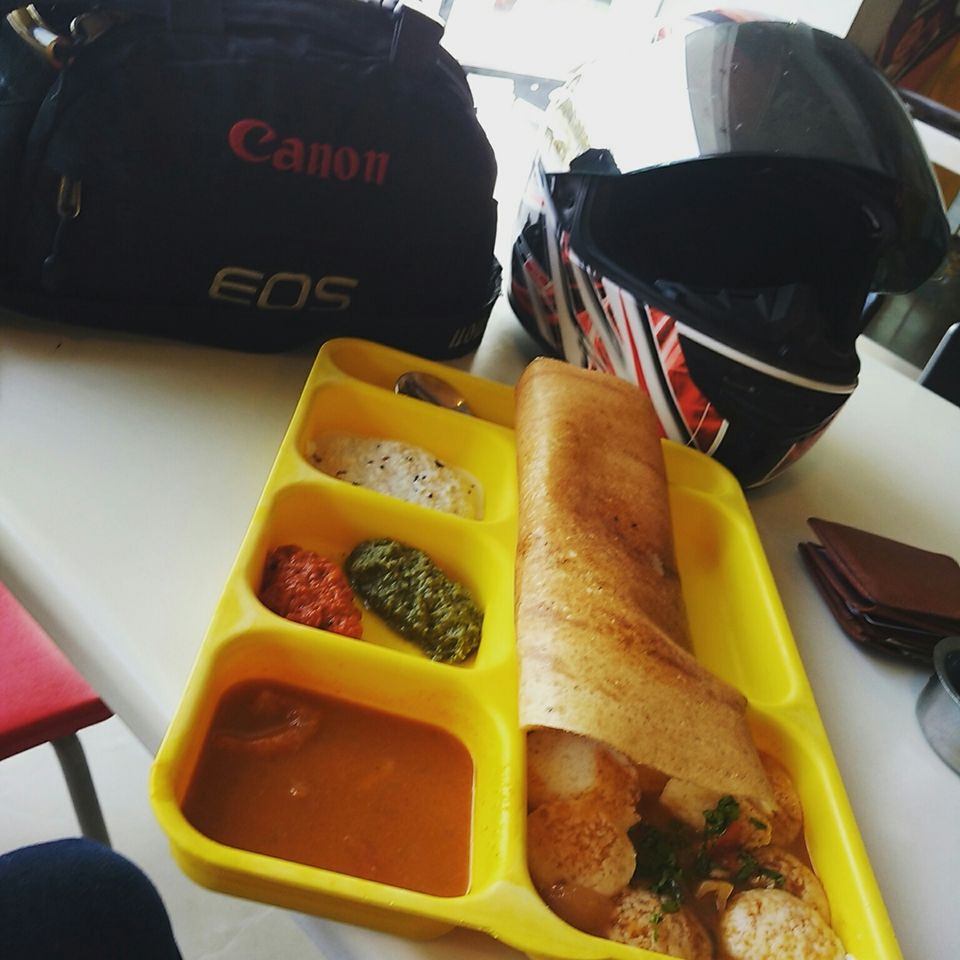 After my quick pitstop, it was the thrill of riding through the picturesque forest of Bandipur !!!
Coming to the fact that I was visiting Kerala for the first time which also happens to be my native state, I was filled with excitement and couldn't resist but to capture the moment.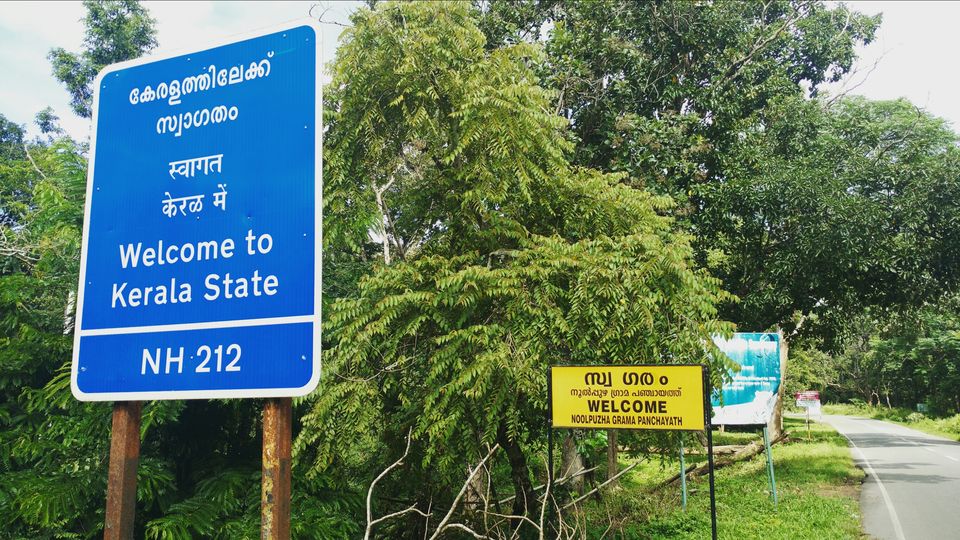 Touchdown Sultan Bathery, a small town in Wayanad District which is the most convenient place to stay if you are exploring Wayanad.
With no prior bookings for a hotel I checked into the first decent hotel I saw....
Looking at the time it was 1030 hrs and I wanted to freshen up and head out ASAP.
Now talking about places to see in Wayanad let me show you this map which is great and overwhelming at the same time.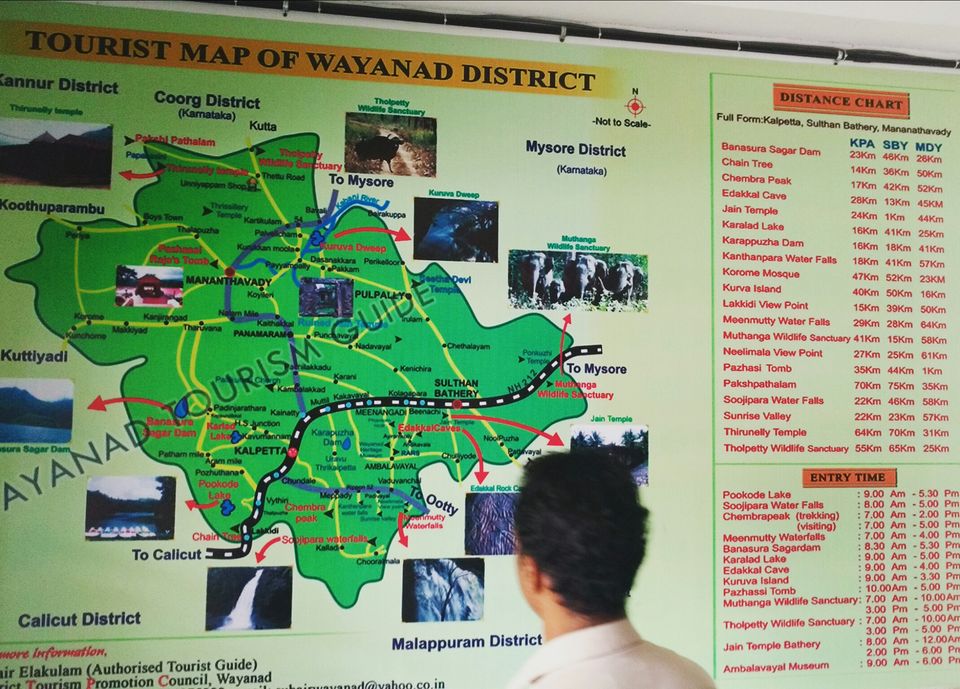 My honest reaction, I remember, was hell with it, let's see how much I can cover 😎😎😎.
Stop one was Eddakal Caves.. Around 8000 years old and 1200 metres above sea level I truly was in for a treat !!!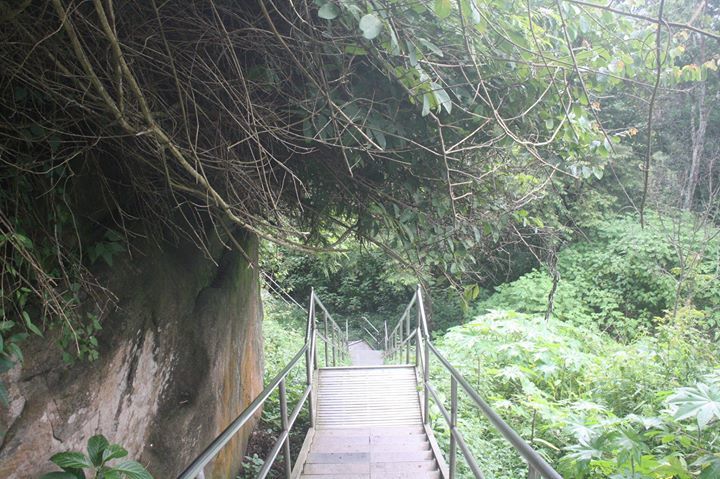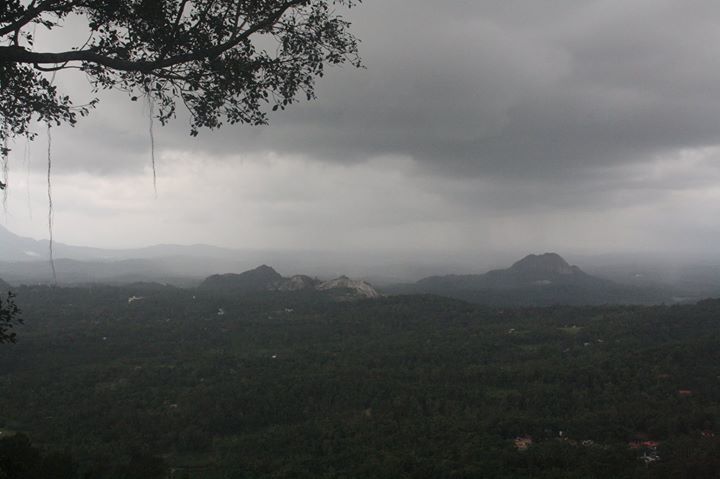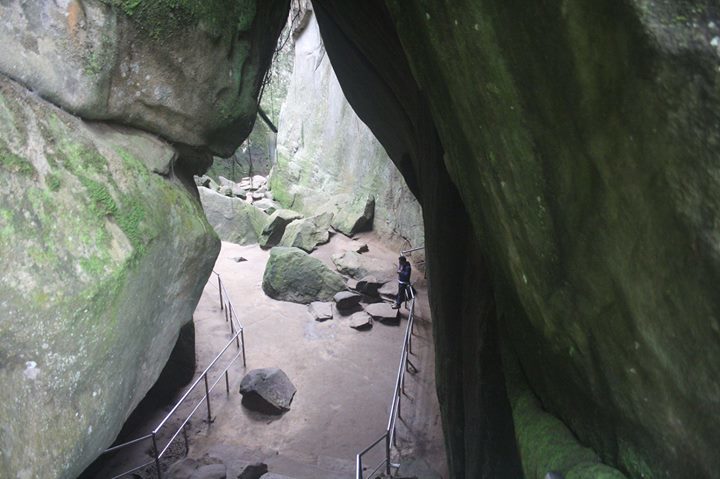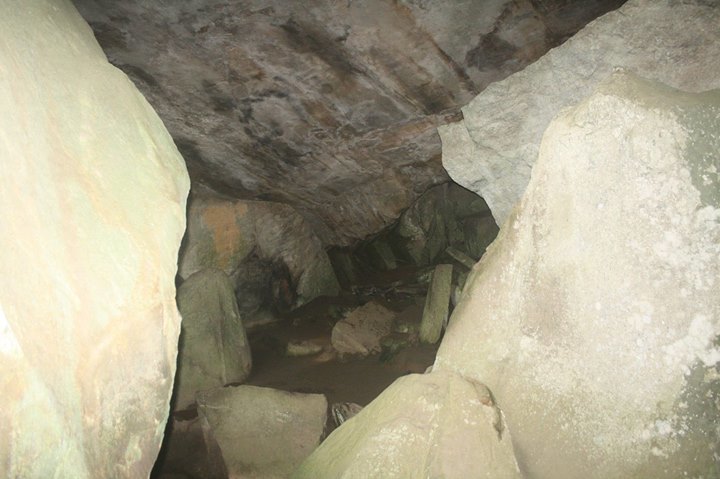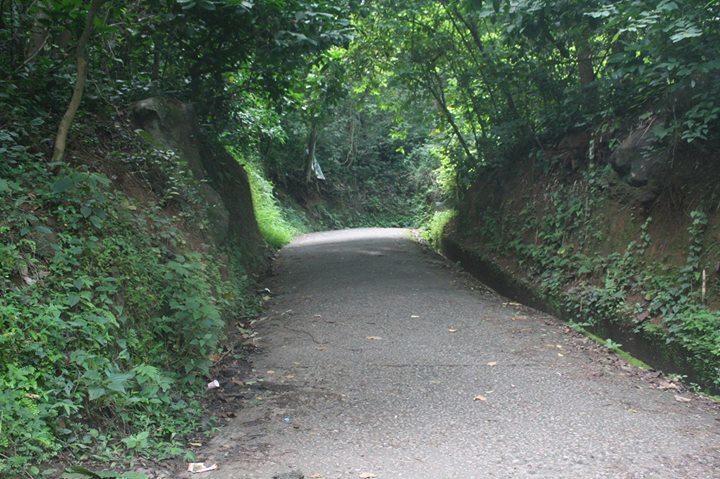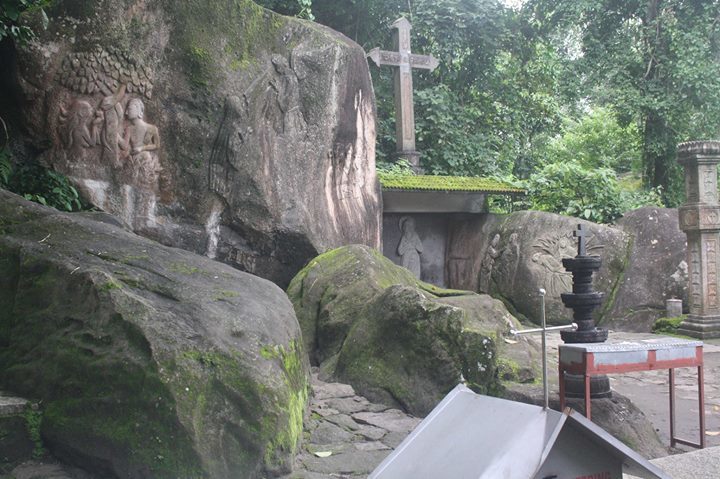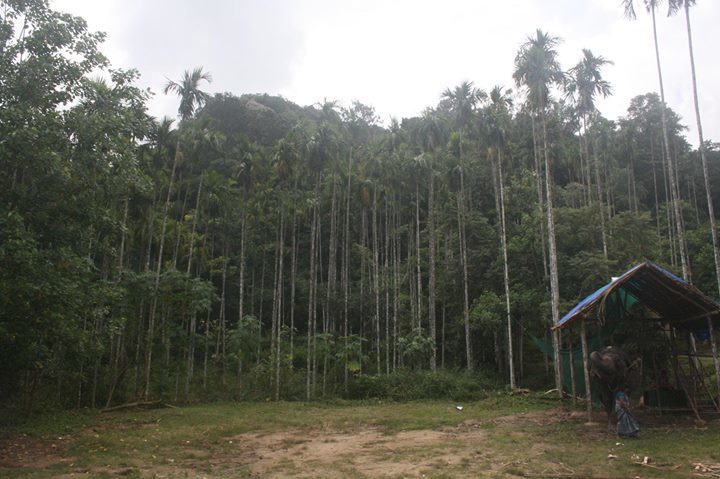 Filled with mixed emotions of seeing something so beautiful, the only thing I kept wondering was that no one told me about the overwhelming climb....😣😯😫
After surviving the descend down ✌✌it was to the next stop of the day which was...
The Banasura Sagar Dam - Talking about the place it is the Dam built is built on the Kabini river.
Coming to the magnitude, it is the largest earthen Dam in India and second largest in Asia. A must see place 🙌🙌🙌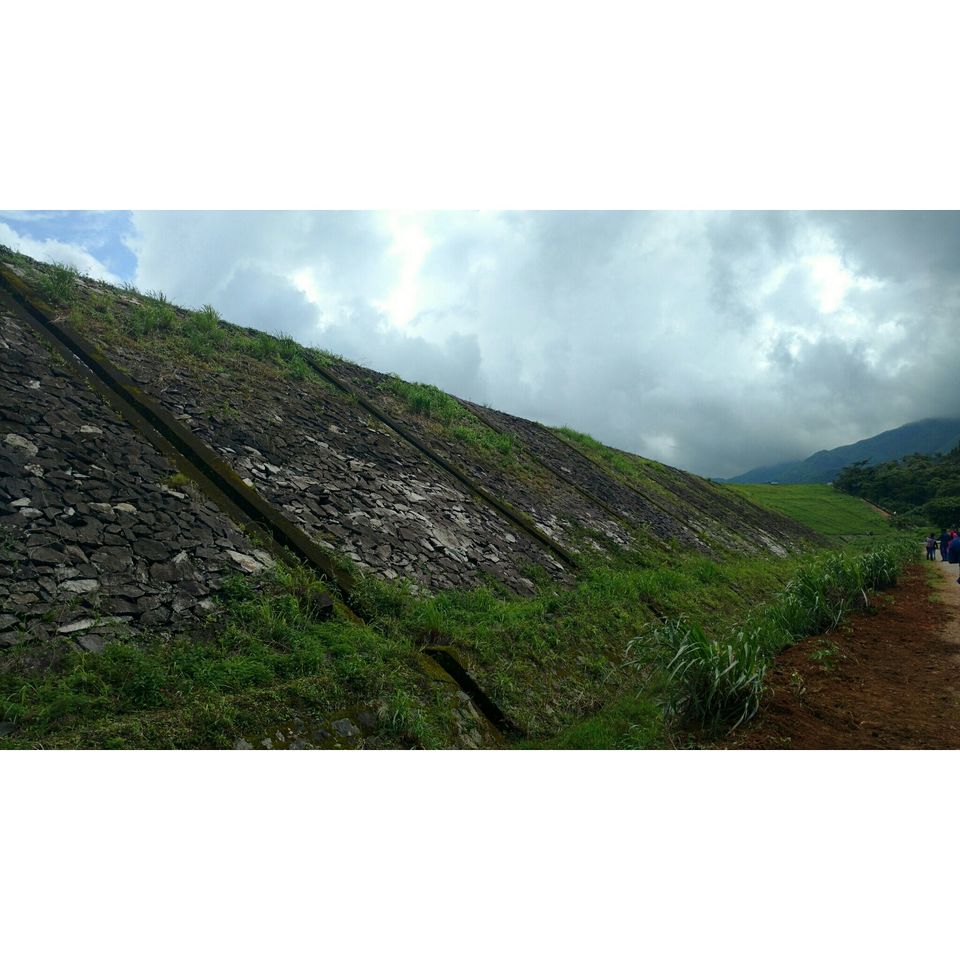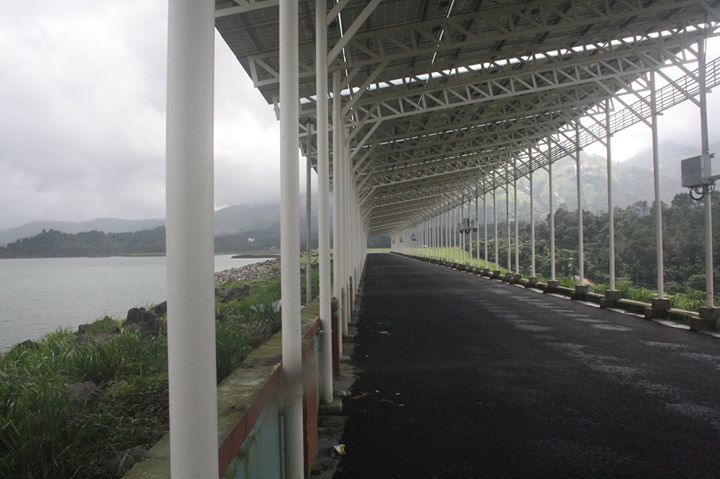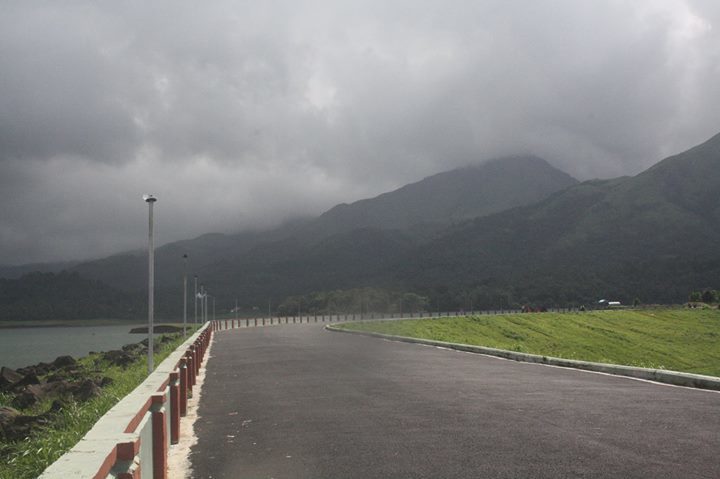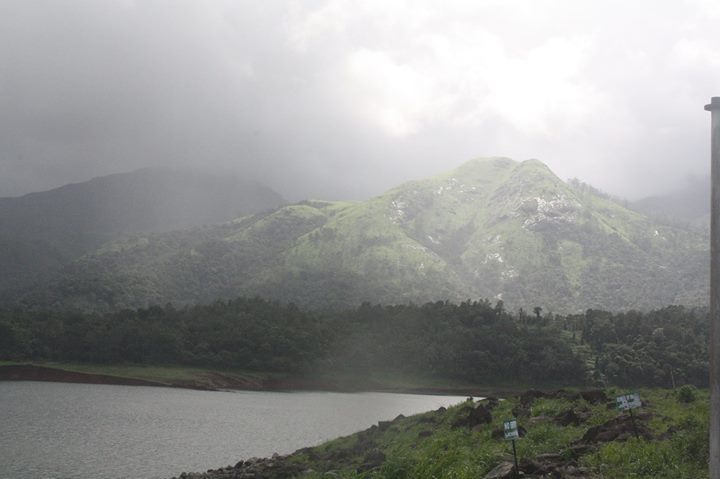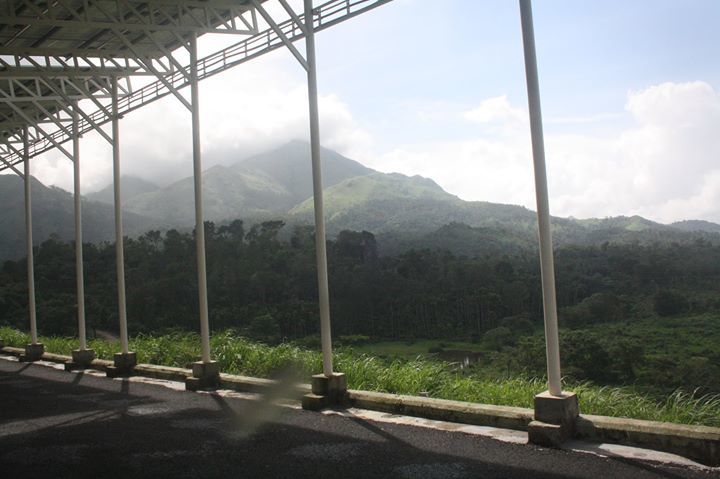 Warning !!!! ⛑⛑⛑
My first and second impression of Wayanad Tourism was that most of the sight seeing places either have epic climbs or walks !!!! which I was not prepared for. To add my body was still recovering from a 300 km ride 😑😑😑
Stop 3 was Meenamutty falls !!!!
Being to the first few places I realised that the best time to visit Wayanad was indeed in the monsoons cause that's when mother nature truly comes alive. ✌🤘✌
Shame !!! but could get only a few pictures and a video while I as there... Considering I saw a few people actually having a blast in the waterfall which was allowed under supervision 🙏🙏... I got lost as well 😌😌 so was making up for lost time!!!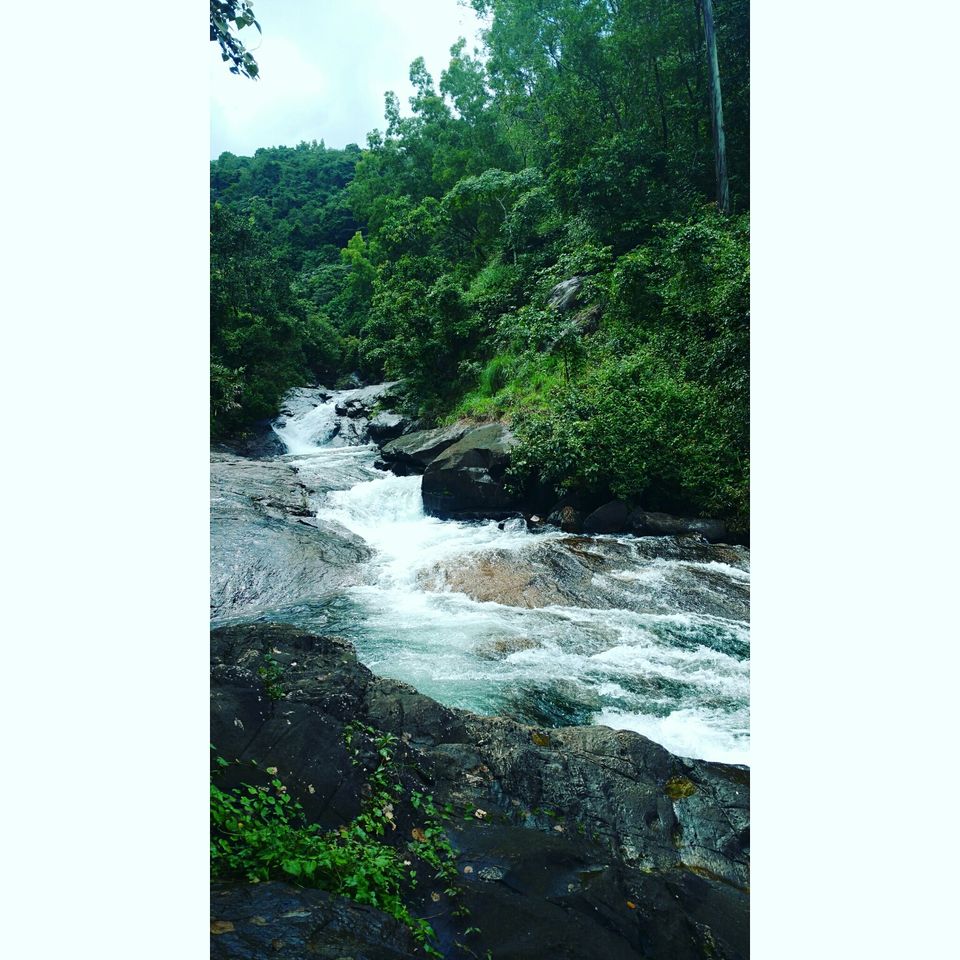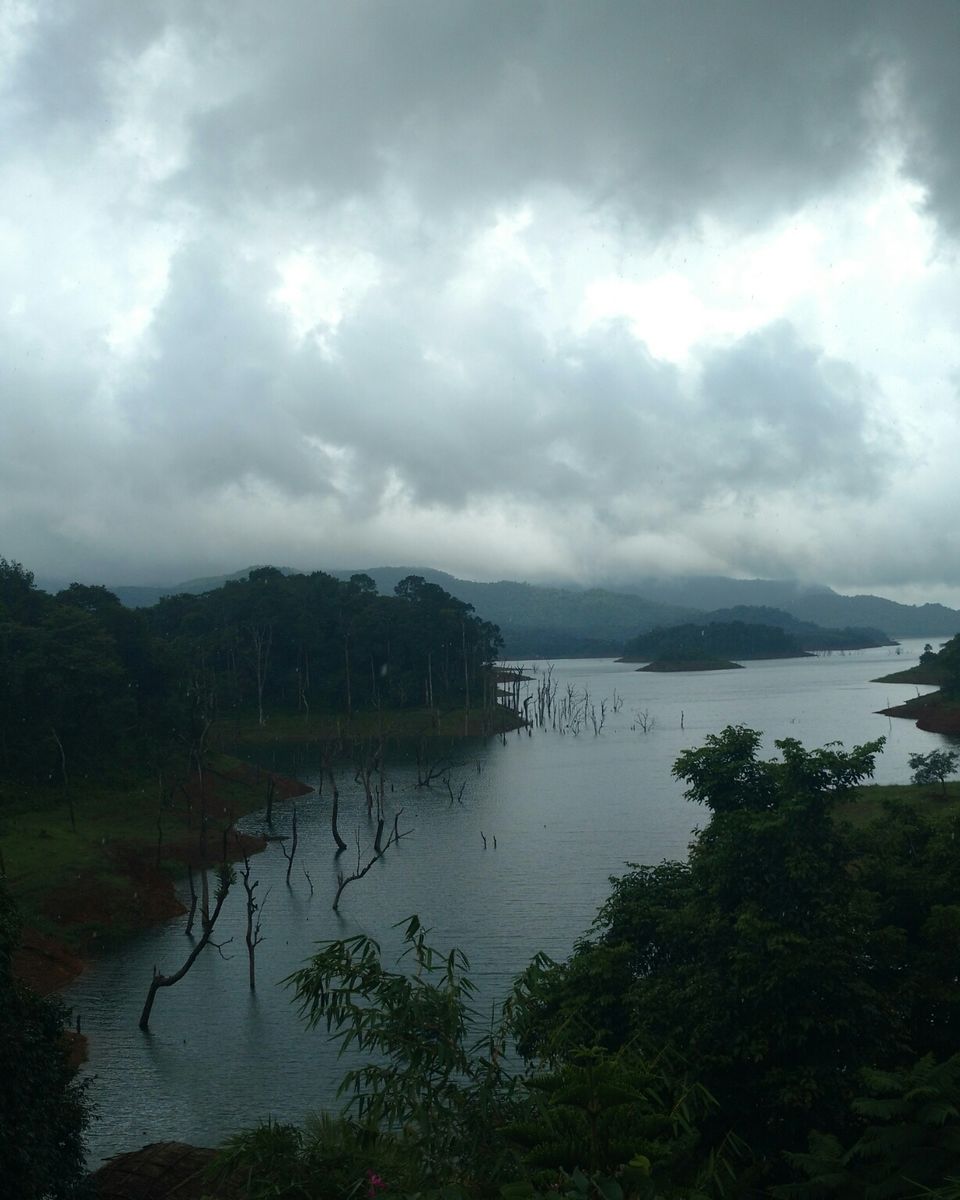 Important information for all travellers looking forward to explore Wayanad. Most of the places shut by 1700 hrs so better start exploring as early as possible...
Looking at the time I realised that it was 1700 hrs and I had forgotten to stop for lunch !!!!
So decided to head back to the hotel, hoping to grab an authentic Kerala meal on the way back!!!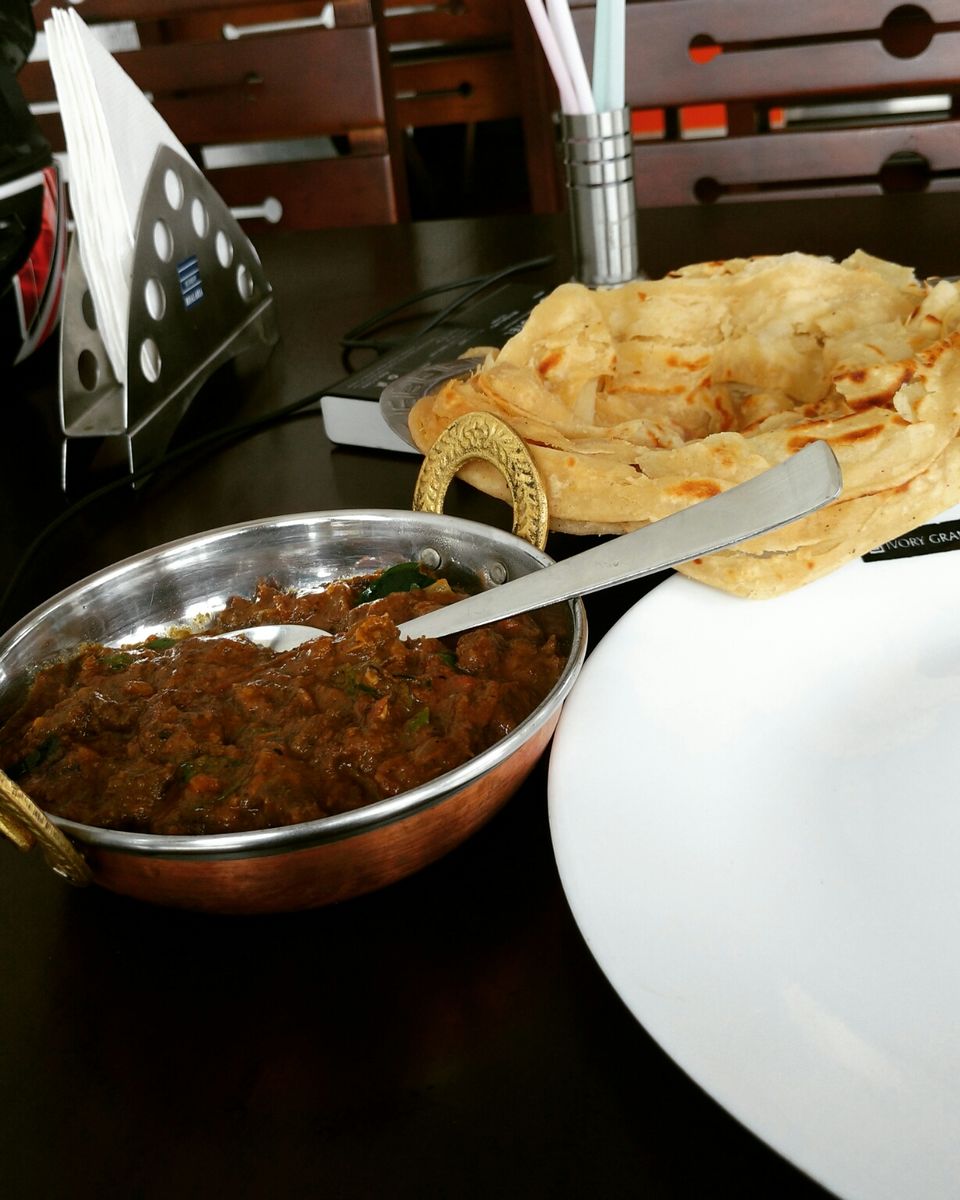 The day started at 0530 hrs 😕😕 as I had to get to the Muthunga wildlife sanctuary !!!!!
Coming to Muthunga it is spread over 344 kms and has a large variety of of wild animals. I had read about the importance to be amongst the first jeeps to enter the forest... As animals run into the heart of the jungle post hearing the sound of the jeeps !!
The Jeep costs a lot ( INR 1200 ) if hired independently as I was by myself.... I was fortunate to split the costs with a family who was also visiting the sanctuary.
Talking about my first wildlife safari, I couldn't see a lot of animals, but did manage to get a few great shots !!!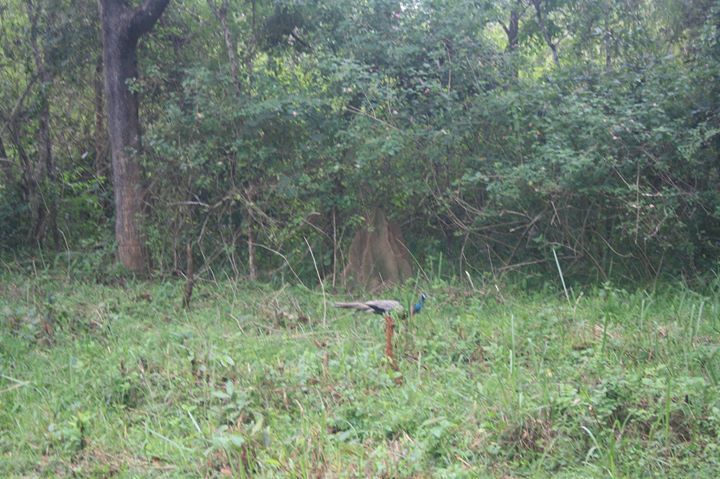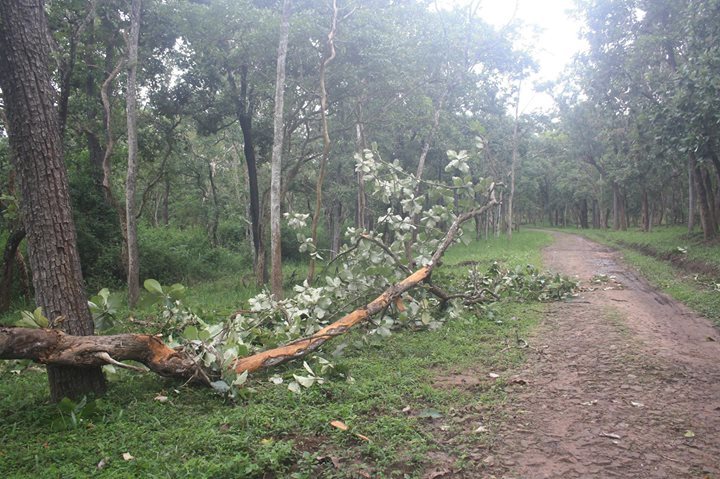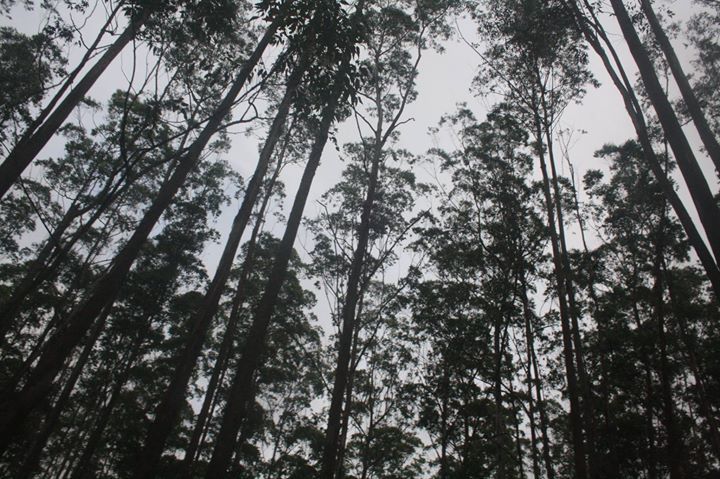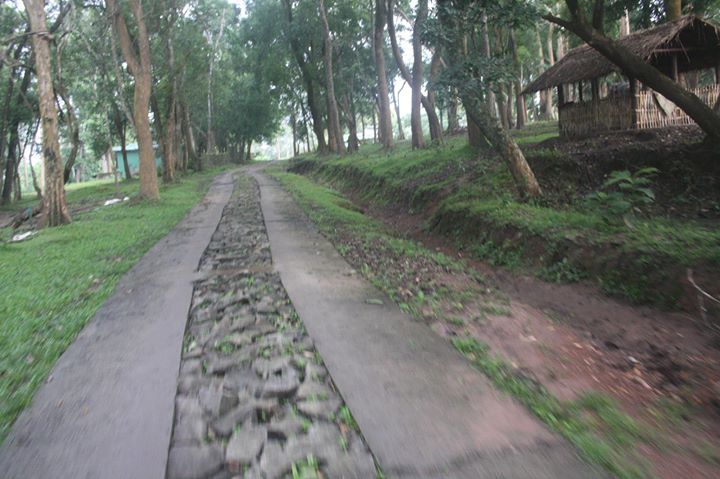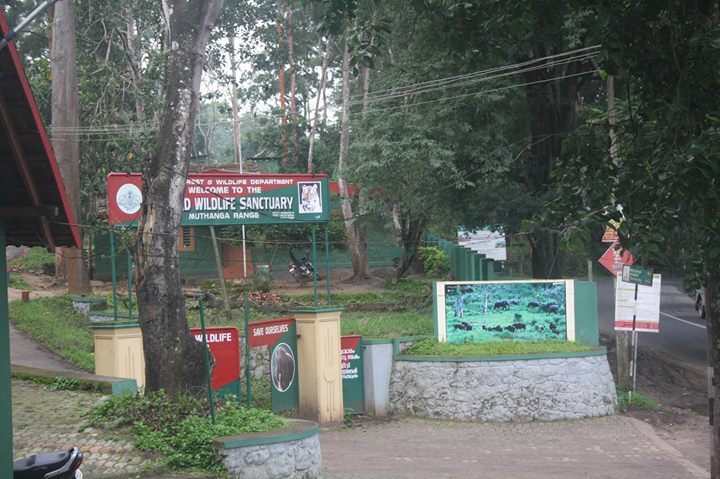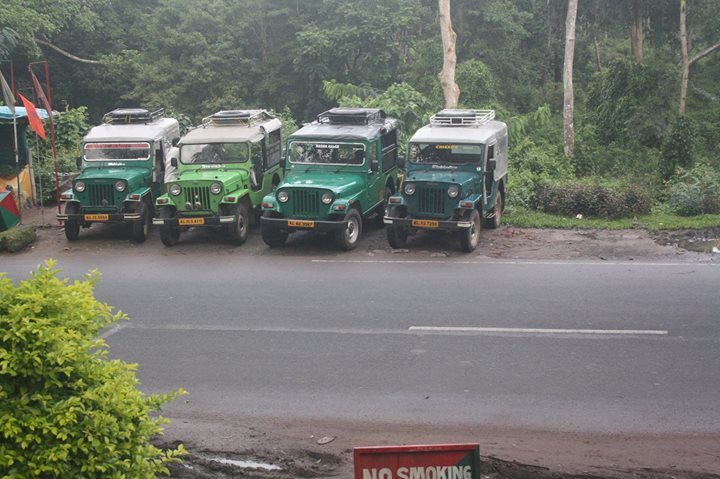 Stop two was Soochipara falls !!! Soochi means Needle and Para means Rock ( Credits Wikipedia 😜).
656 feet high is a natural marvel and worth a visit !!!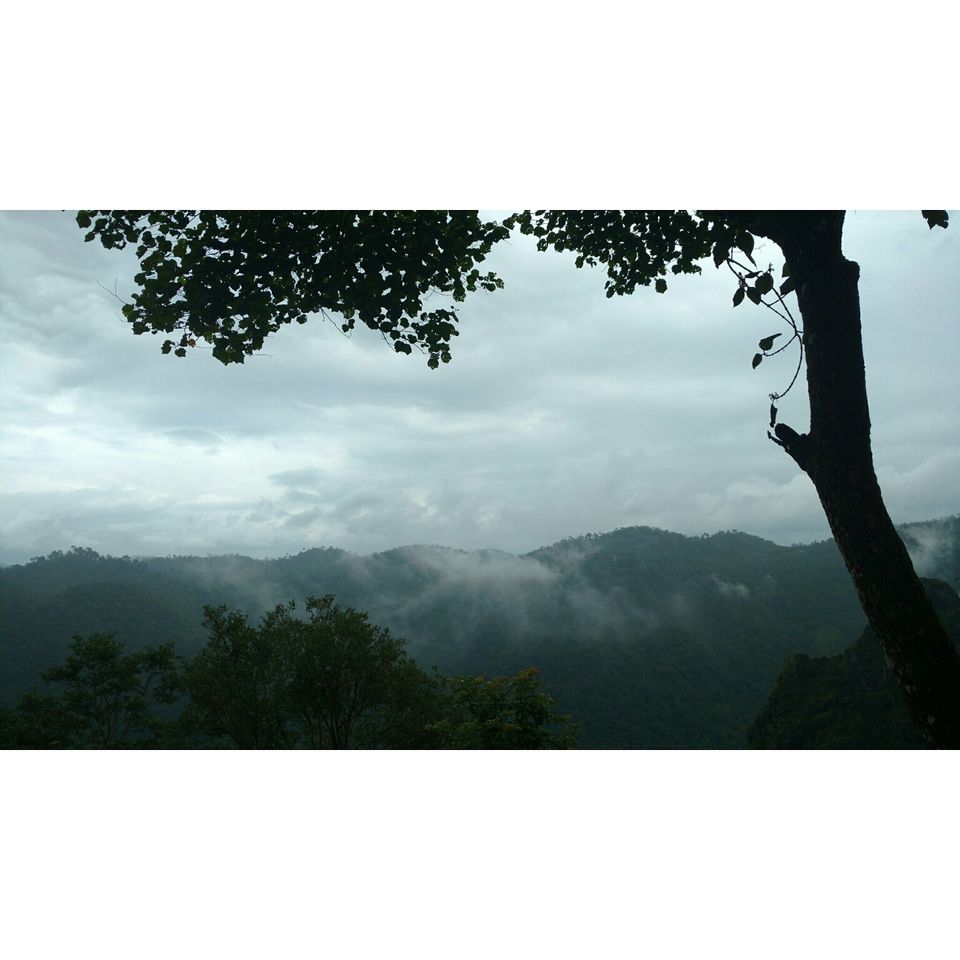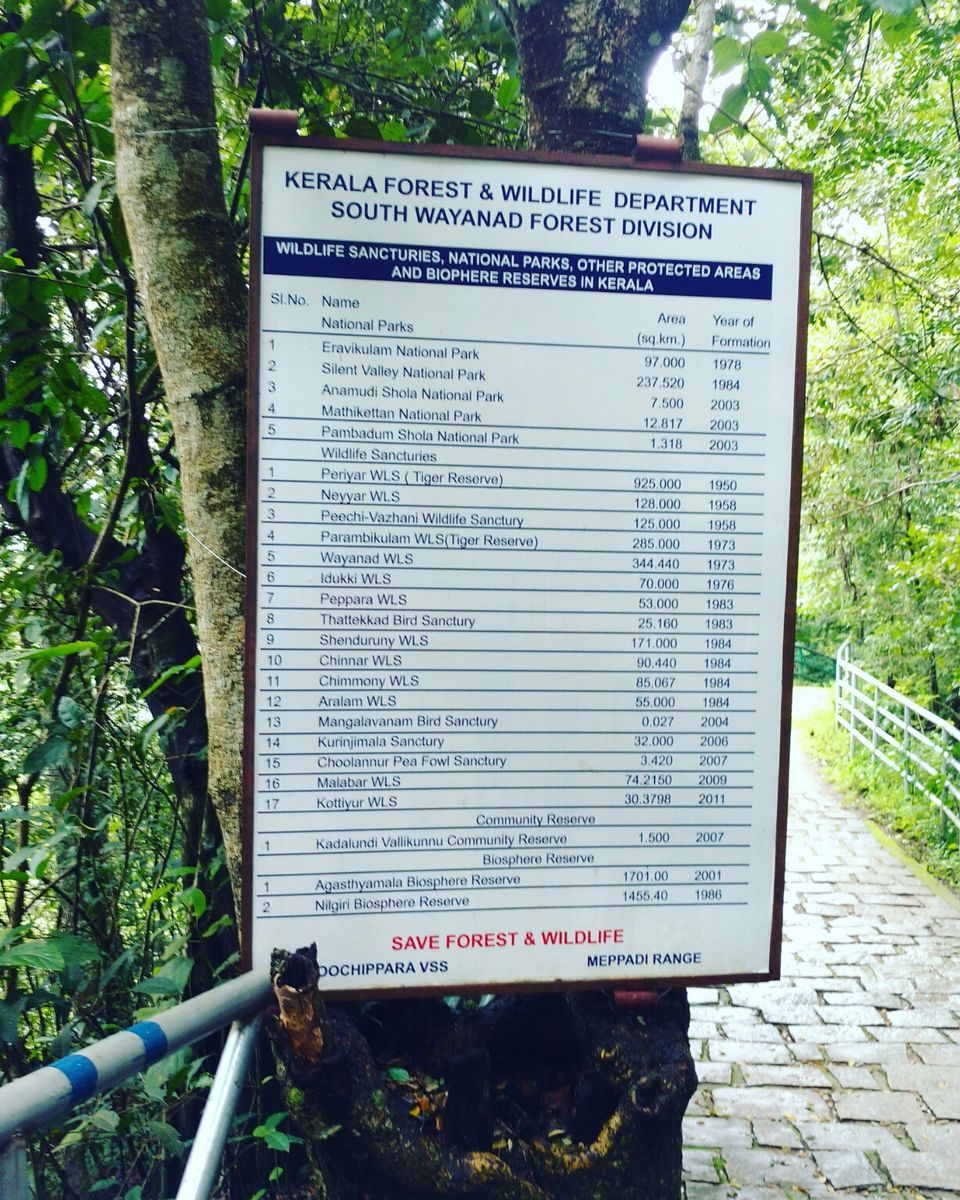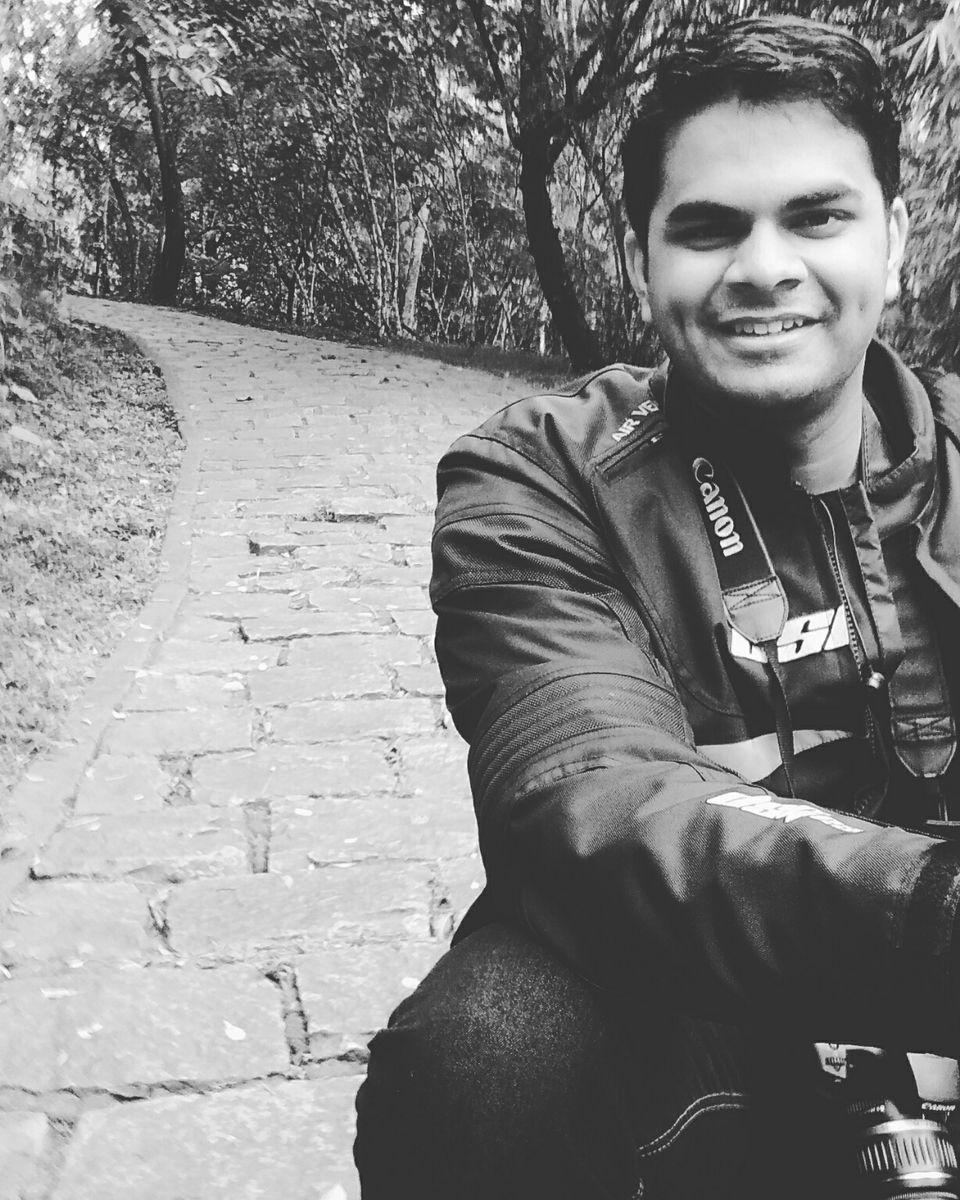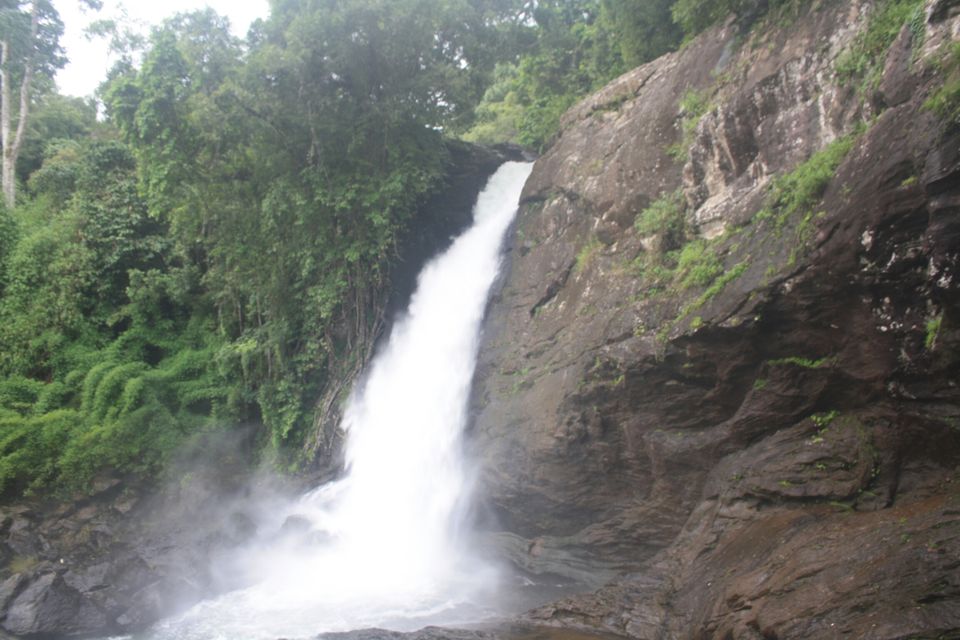 Stop three was Chembra Peak ,but was shut for visitors as there were a herd of elephants protecting the area due to a birth of a baby elephant. 😔😔
Next stop was Kuruva Island which ended in a photograph that speaks a thousand words !!!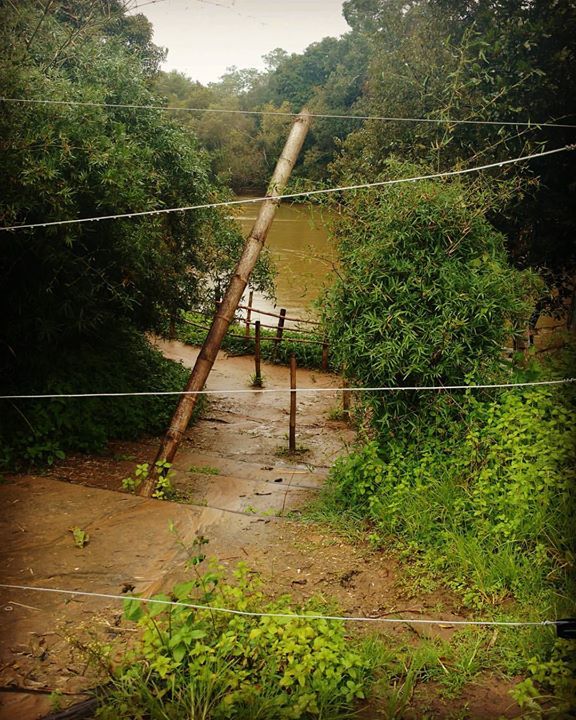 After two consecutive misses I wanted catch a break... Which was something I found on my way to Pookode Lake !!!
And in case you were wondering why green paradise for the title....a few pictures of all the greenery I feasted my eyes on 😍😍😍.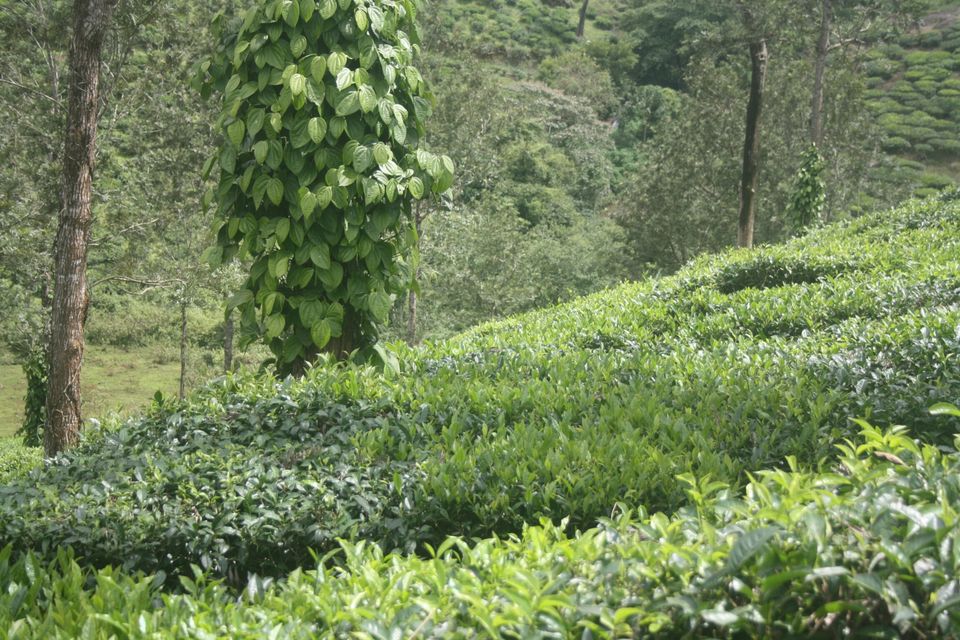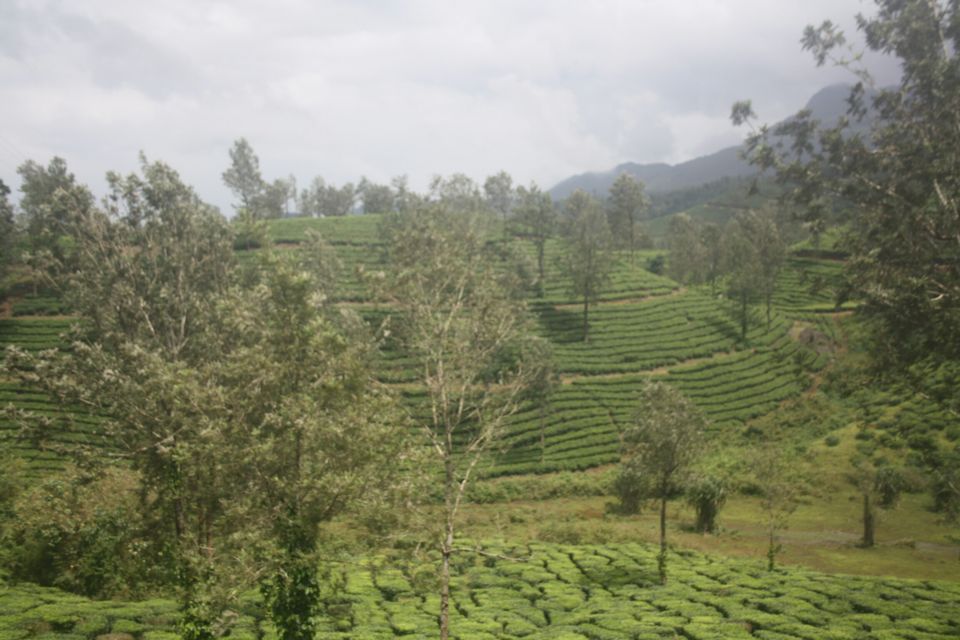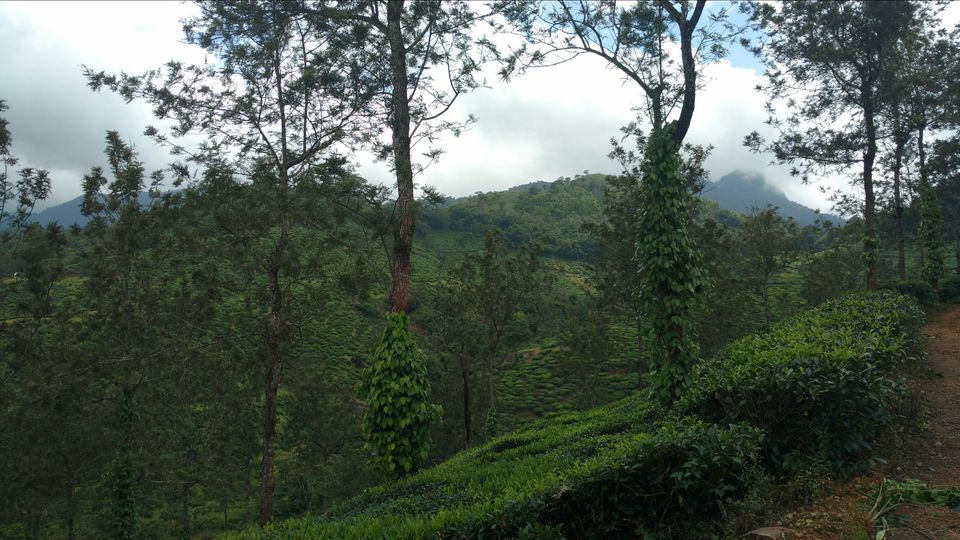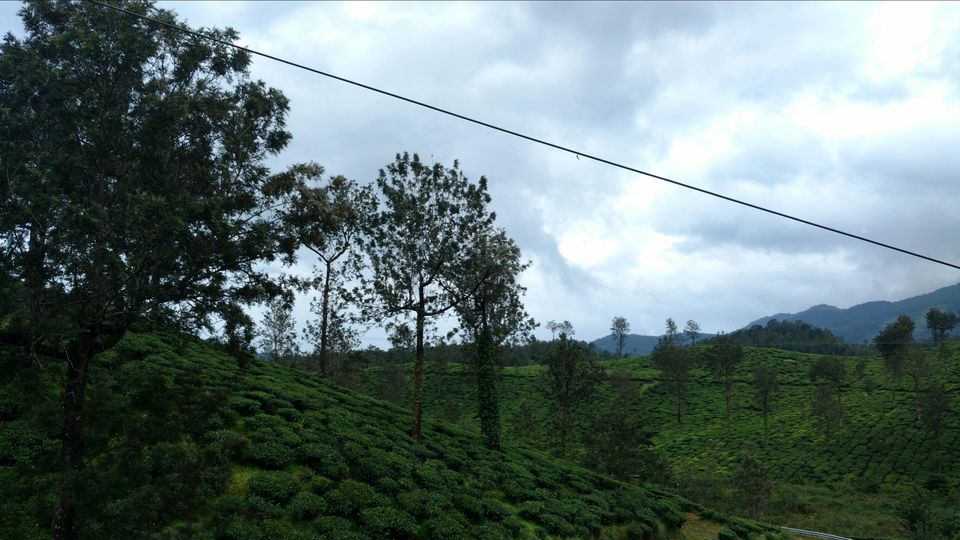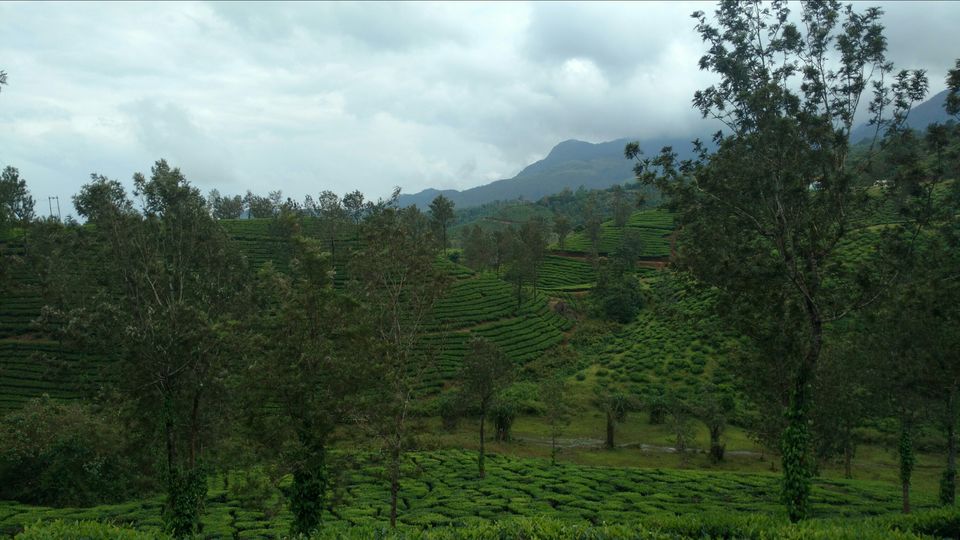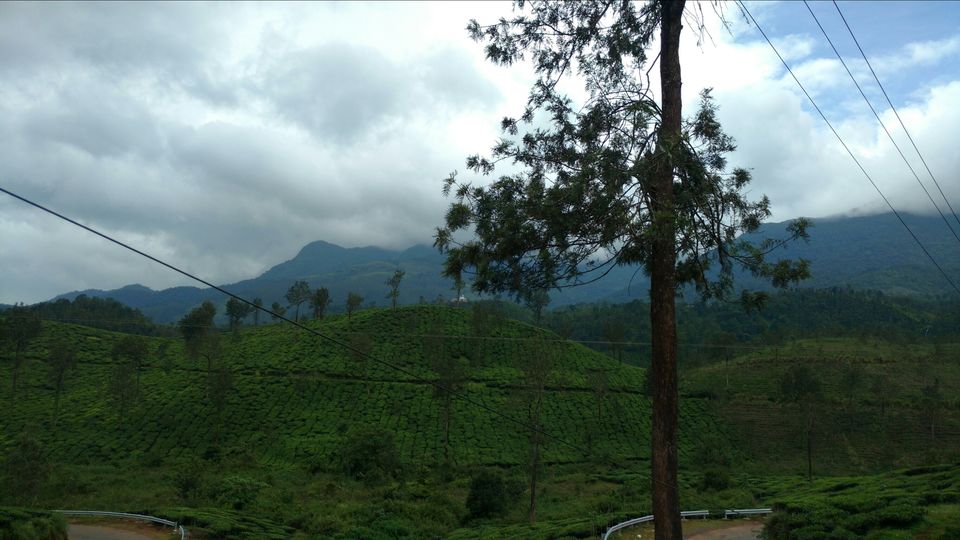 The lush green tea estates was a sight that I was experiencing for the very first time. I was Speechless seeing something so serene and beautiful that is had to take a break and soak all of it in...
Next Stop was Pookode Lake - A beautiful fresh water lake which you can explore to the fullest hiring a paddle boat !!! 😂😂😂
With peace and green all around an ideal location for photographers and nature lovers.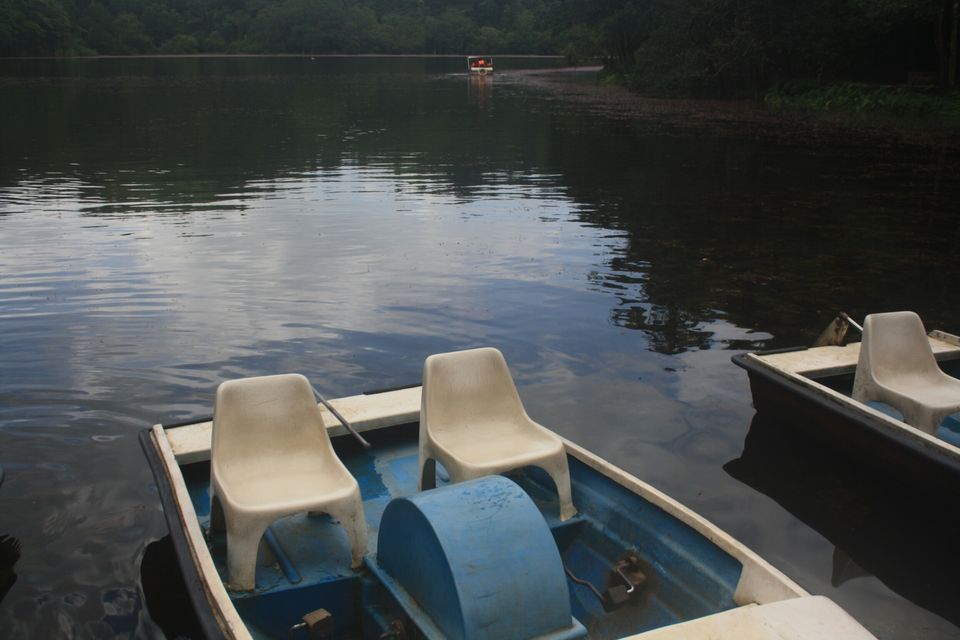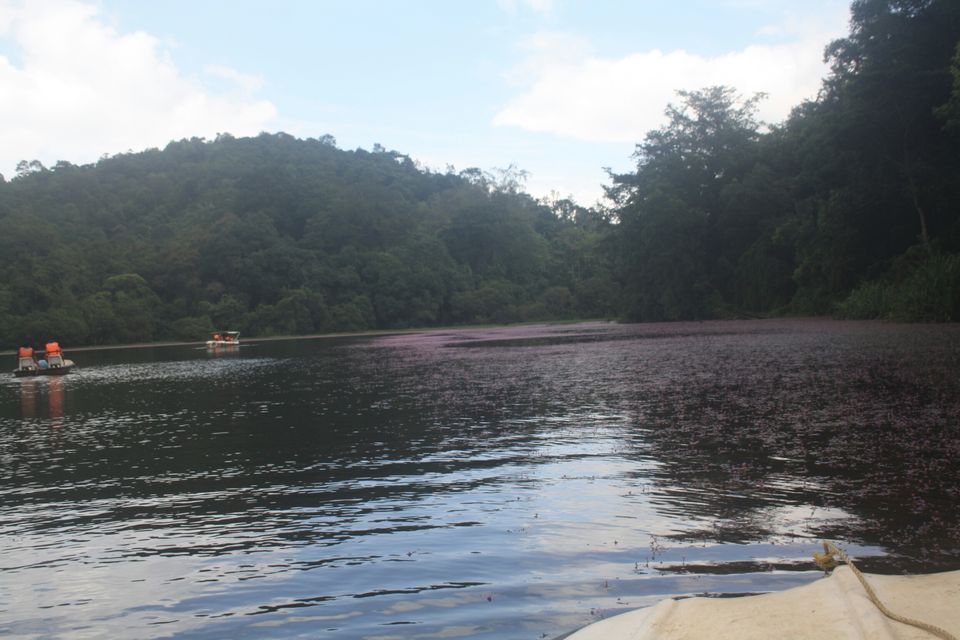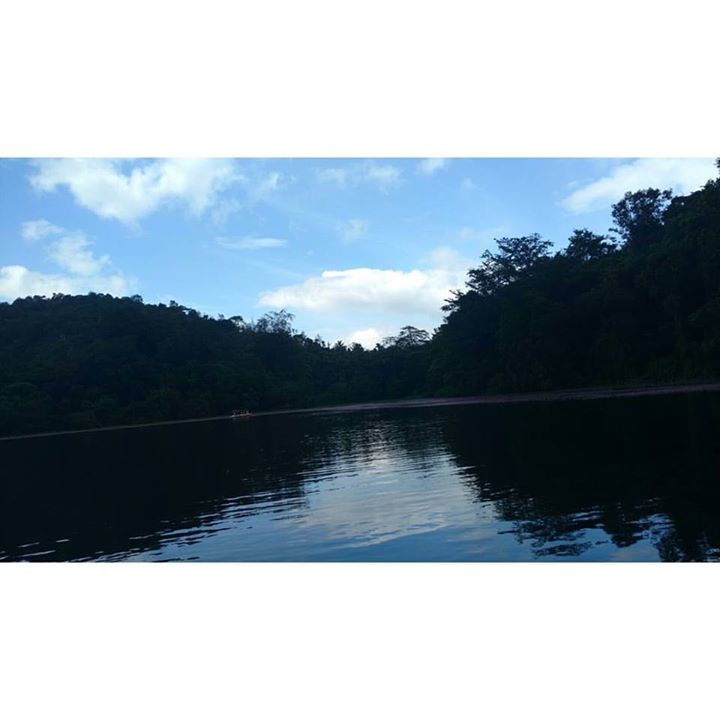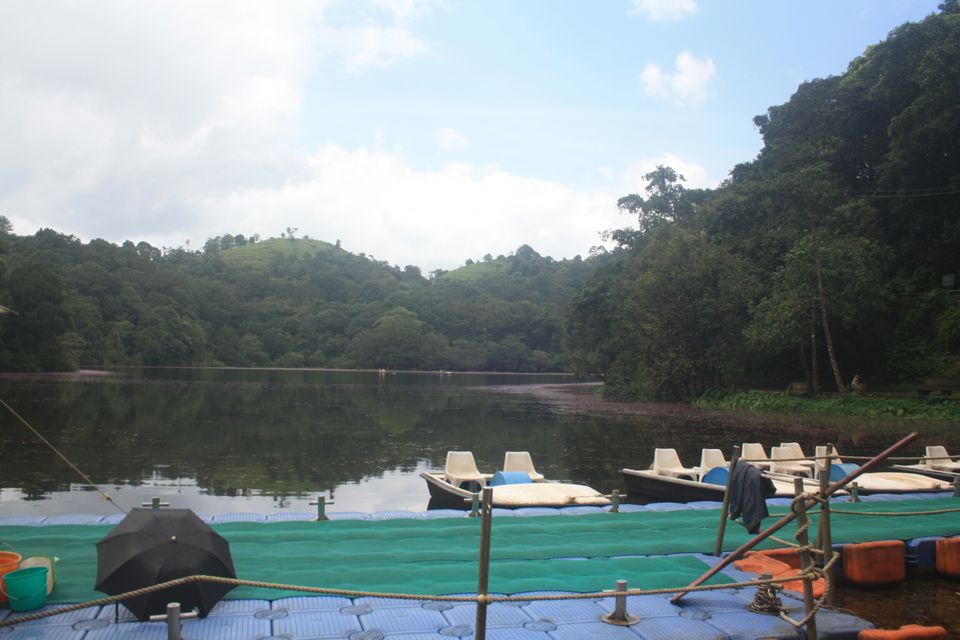 If you think that was all, I had one final stop and had saved the best for last !!!!
The Lakkidi view point also known as Kalpetta is a riders paradise. A view of the Western Ghats winding down towards Kozhikode is to die for !🤗🤗🤗
The moment I laid my eyes on the route I couldn't resist but to ride down hugging those hair pins😎😎😎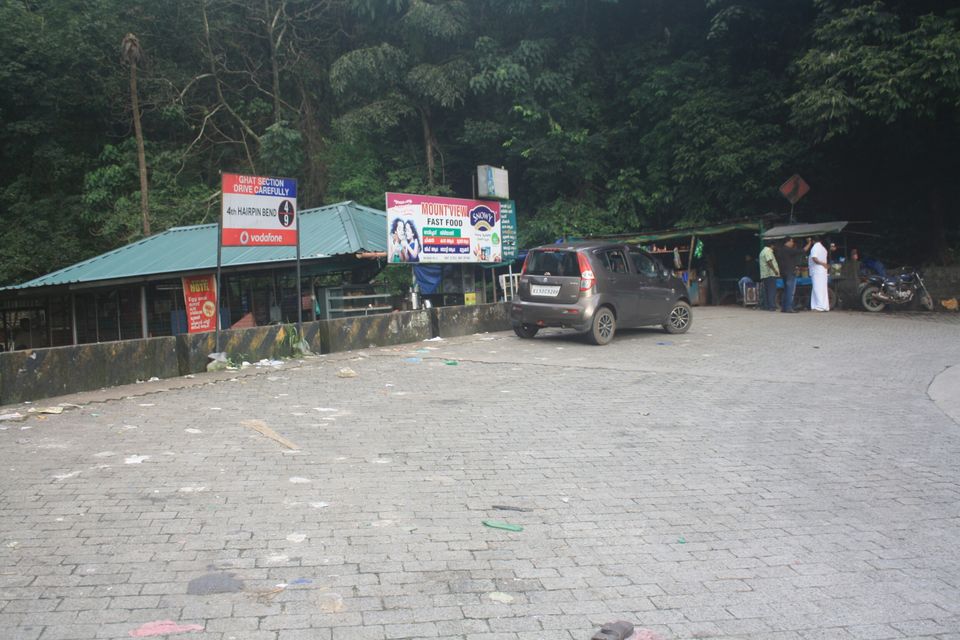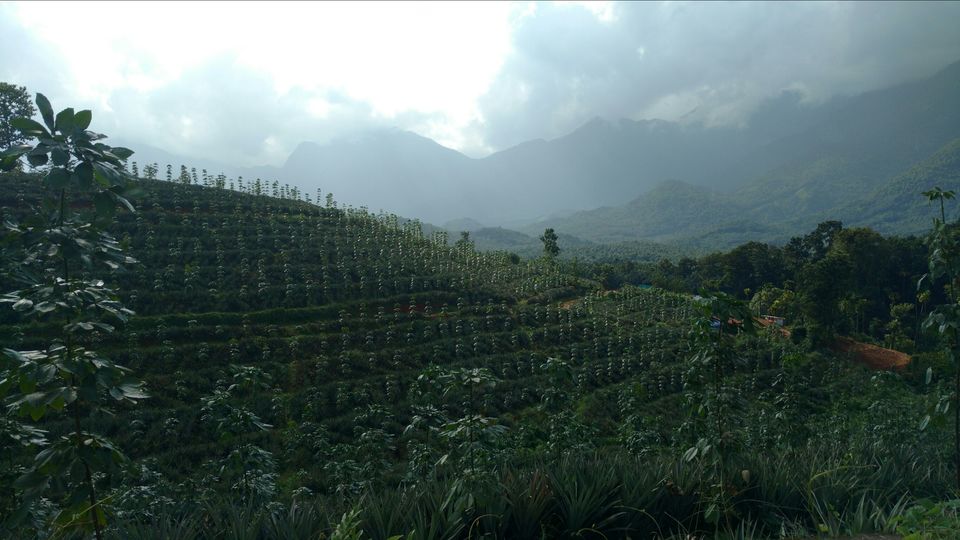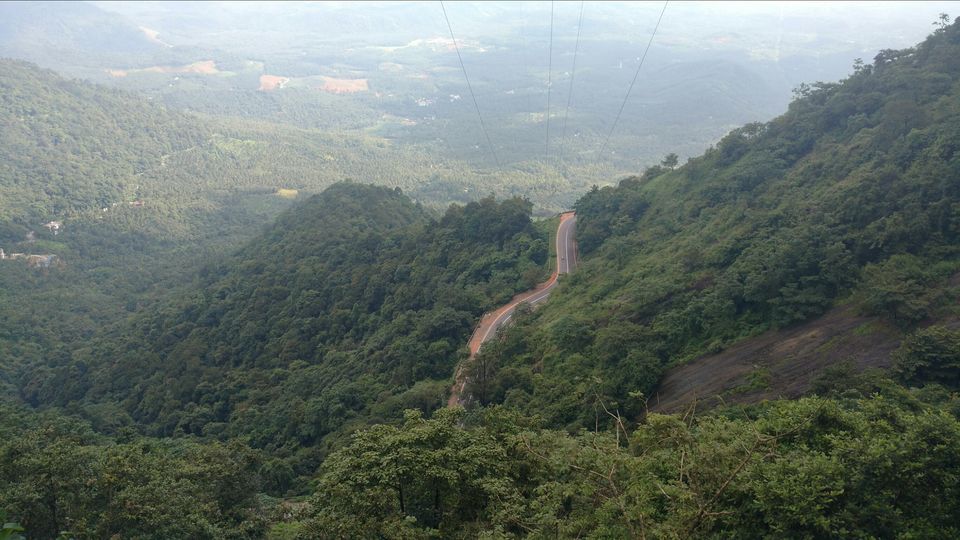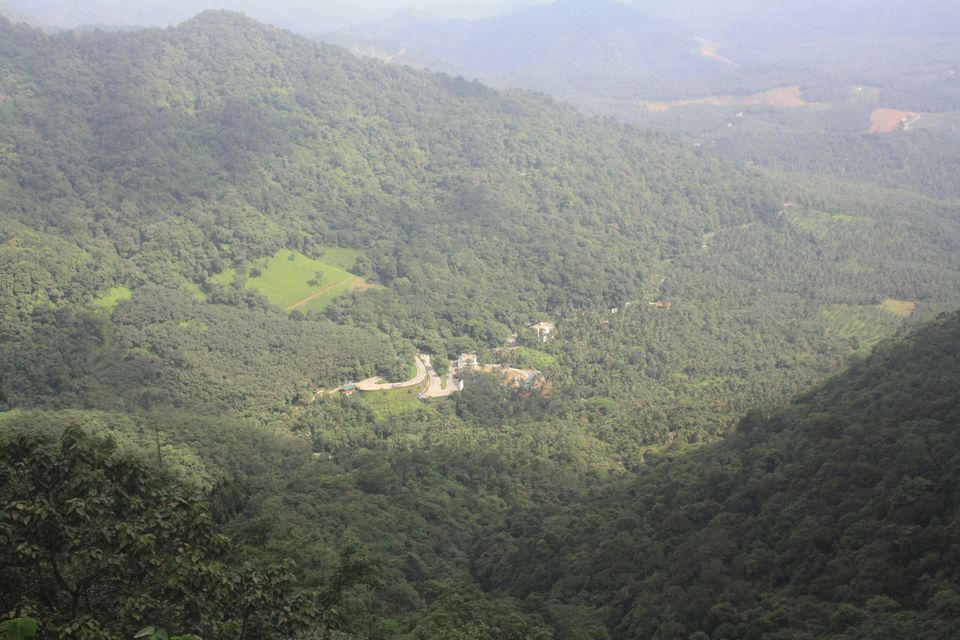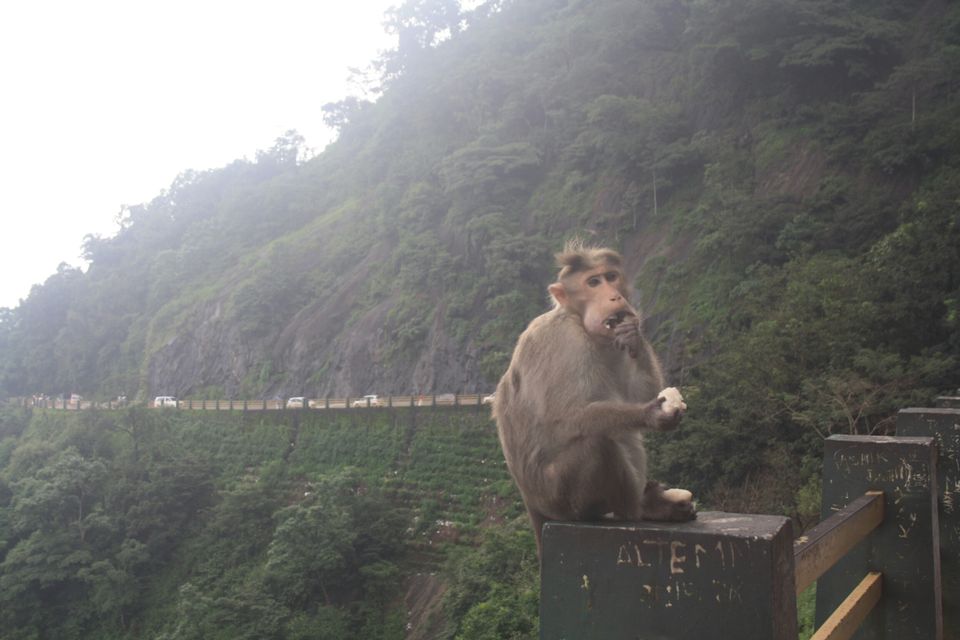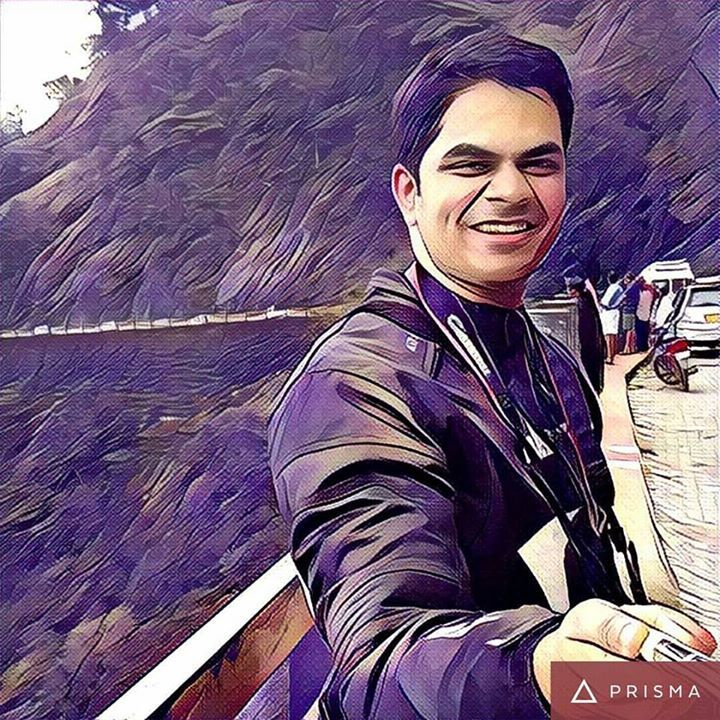 So that concluded day two with something to eat at the bottom of the hill.☺☺☺
Exhausted and satisfied with all the travel I finally called it a day hoping for an early start heading back !!!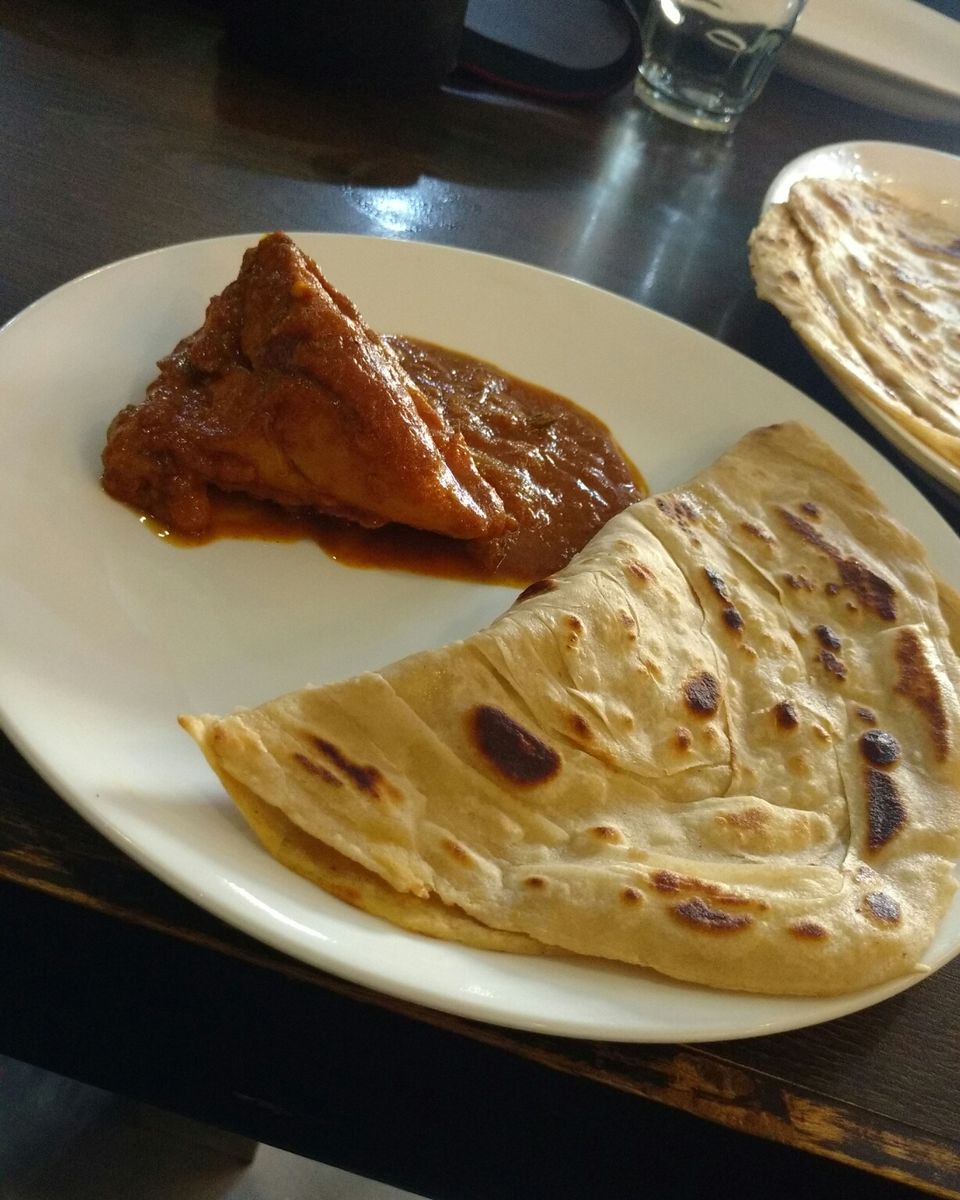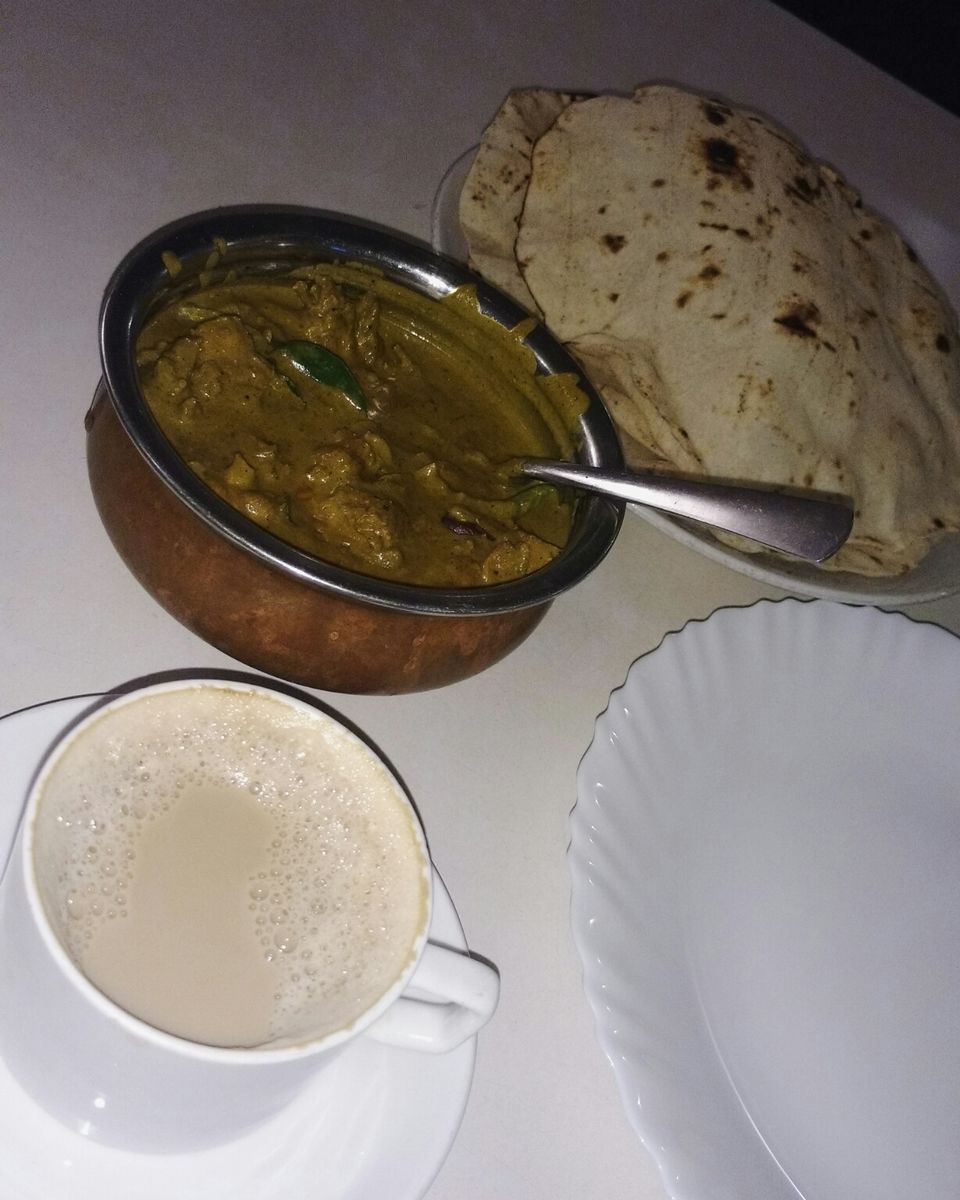 It was time to head back 😢😢😢the worst part of every holiday....
So the Bandipur forest highway opens at 0600 hrs and I wanted mine to be the first vehicle to pass through, hoping to see some animals 🙃🙃🙃
Riding towards the forest and seeing the first glimpse of the morning sky captivates your imagination !!!If you don't believe me here's a little peek 😬😬😬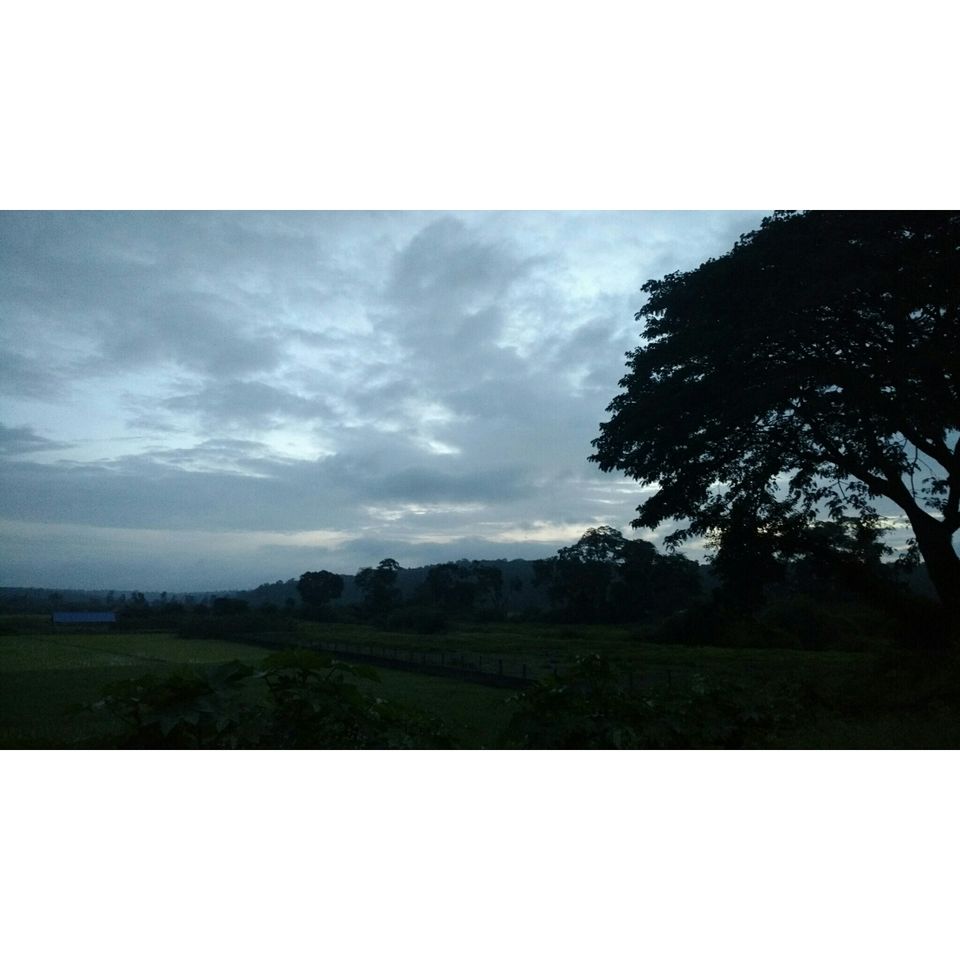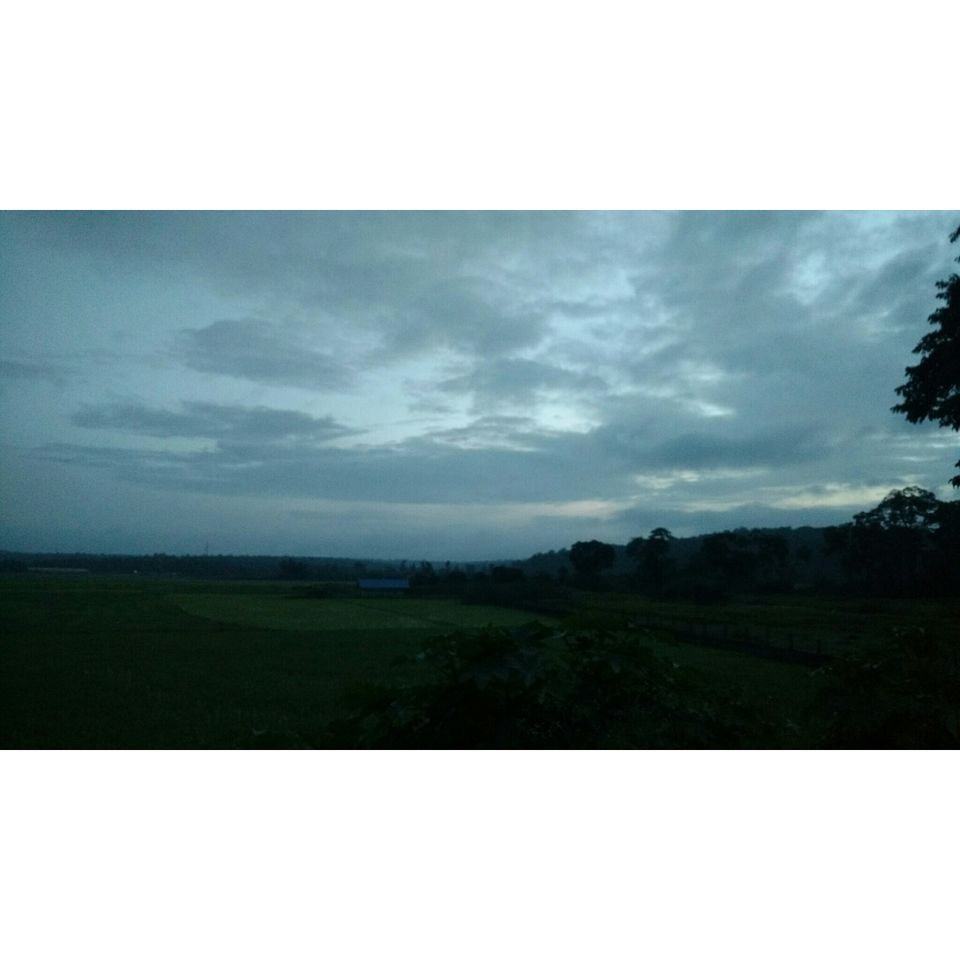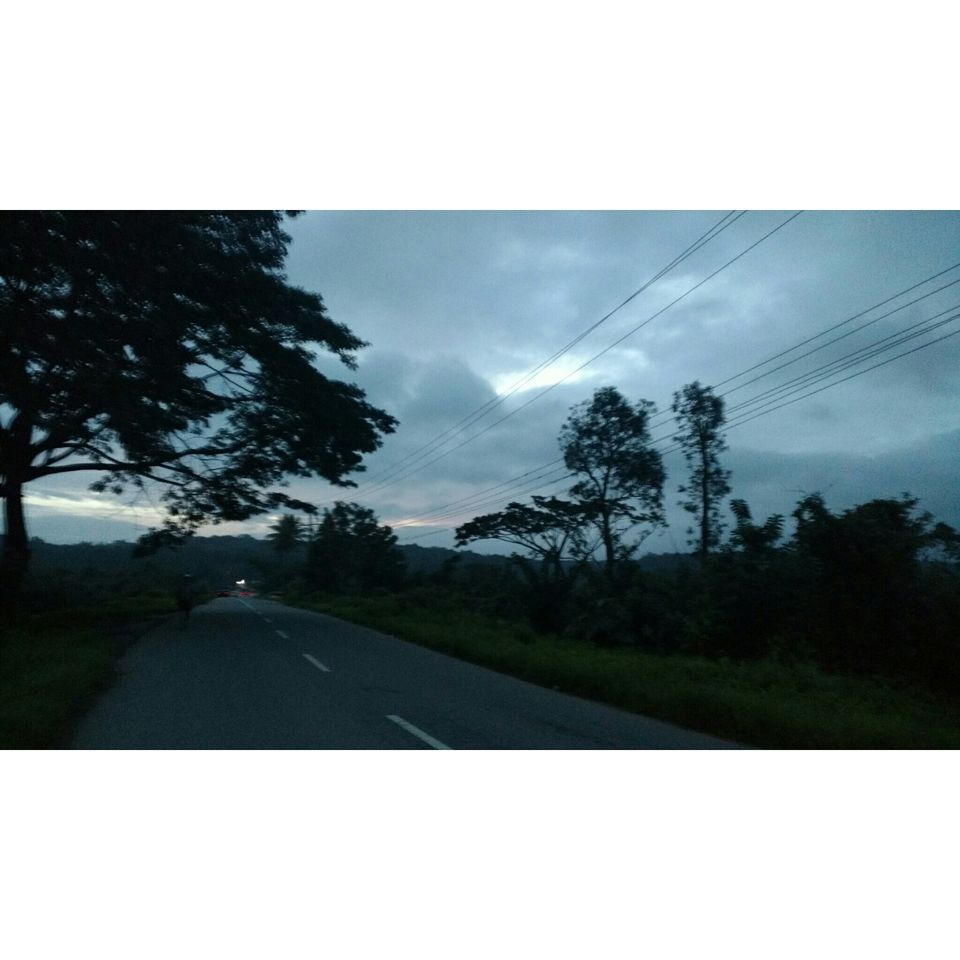 In the endeavour of being the first to enter the forest I made it to the check post at 0545. Waiting eagerly to enter the animal kingdom !!! And man I wasn't disappointed 🙌🙌🙌
The first sight was a herd of deers crossing the road 😍😍😍. It almost felt like they had come out to bid me farewell !!! 🙌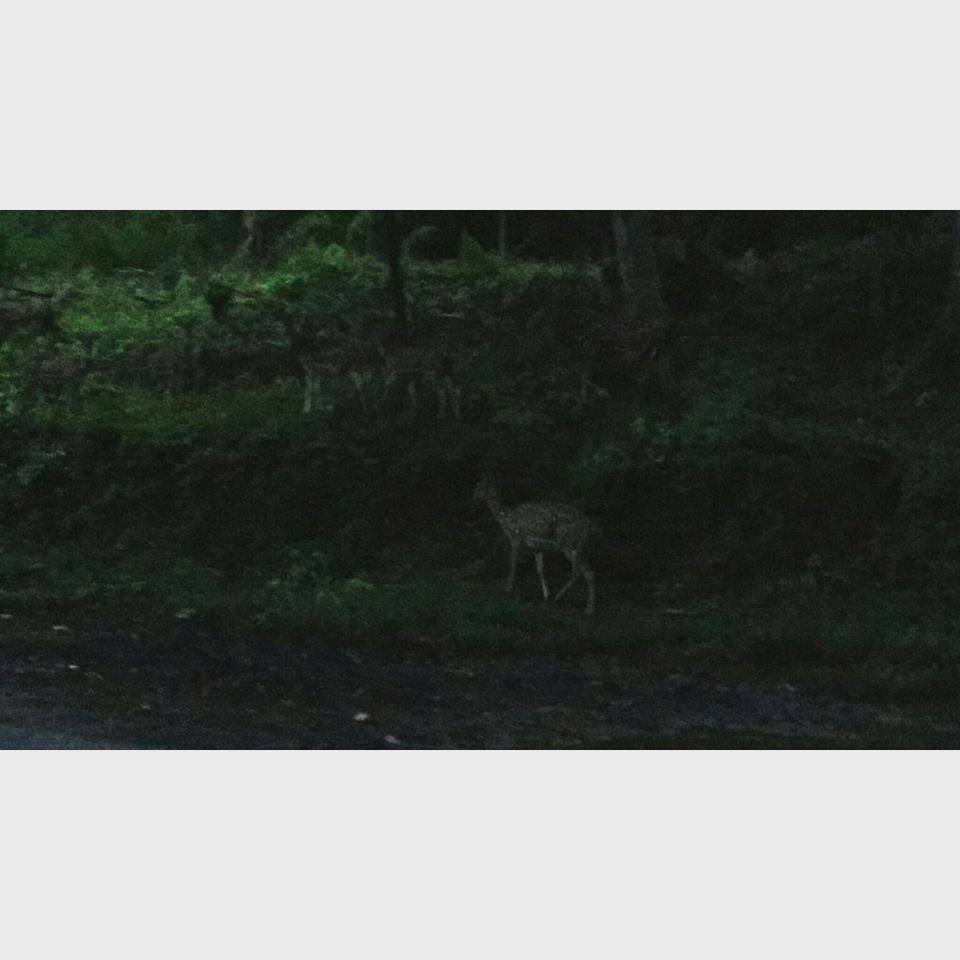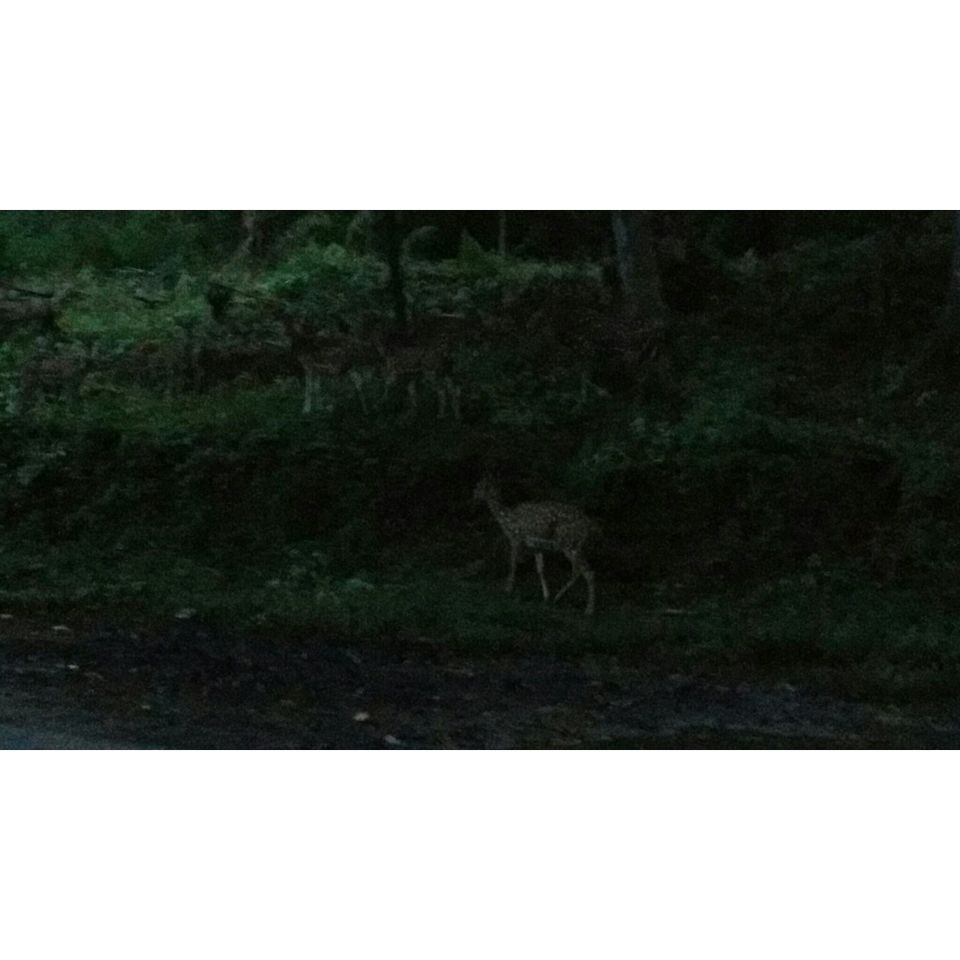 With the idea of seeing some wildlife paying off !!! I was satisfied and went full steam ahead hoping to stick to my schedule. But God was kind to me and had something even better in stored for me 😎😎😎
Elephants !!! And there is story to this which I should share.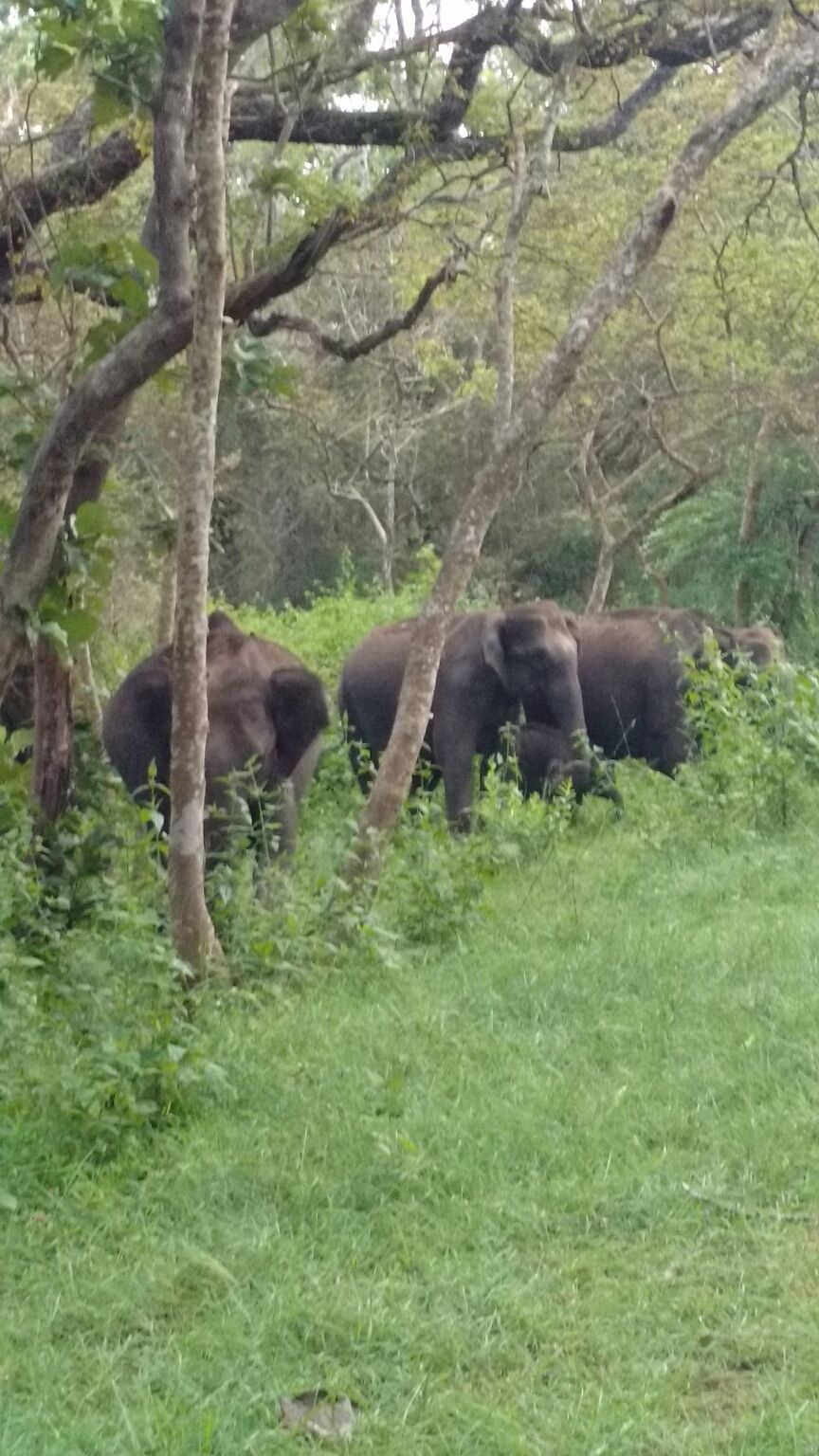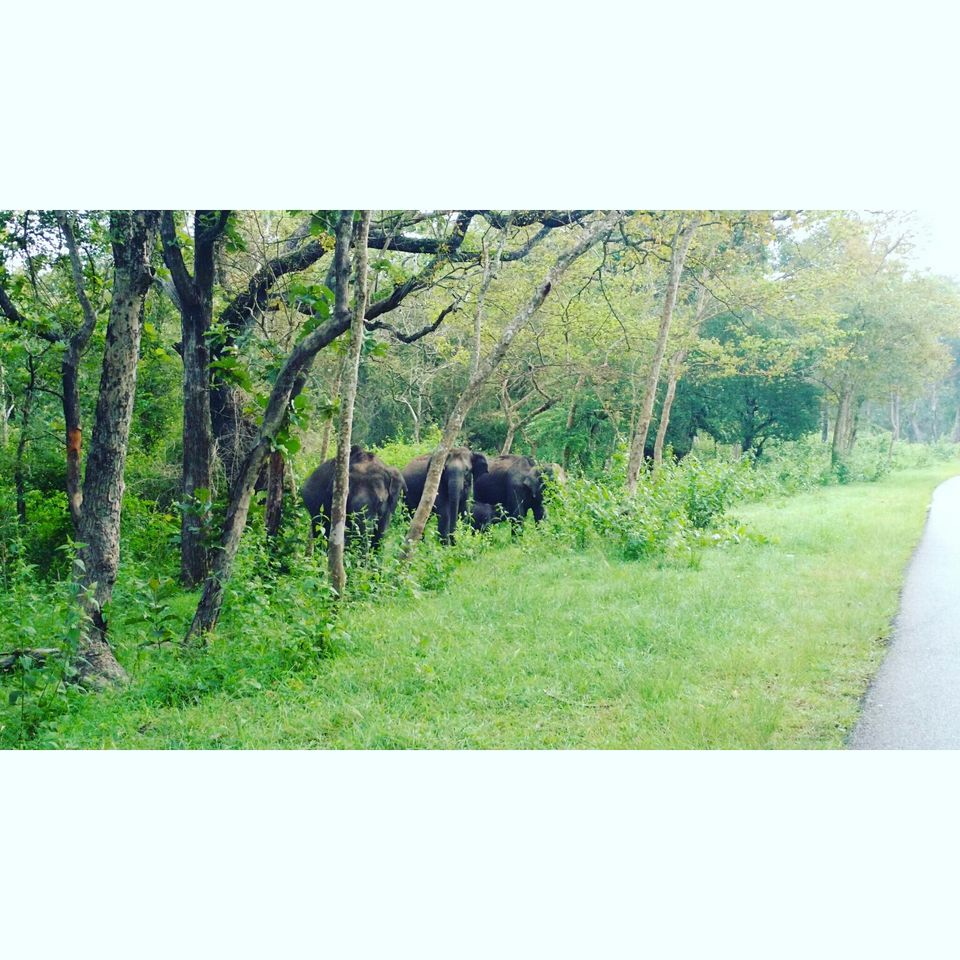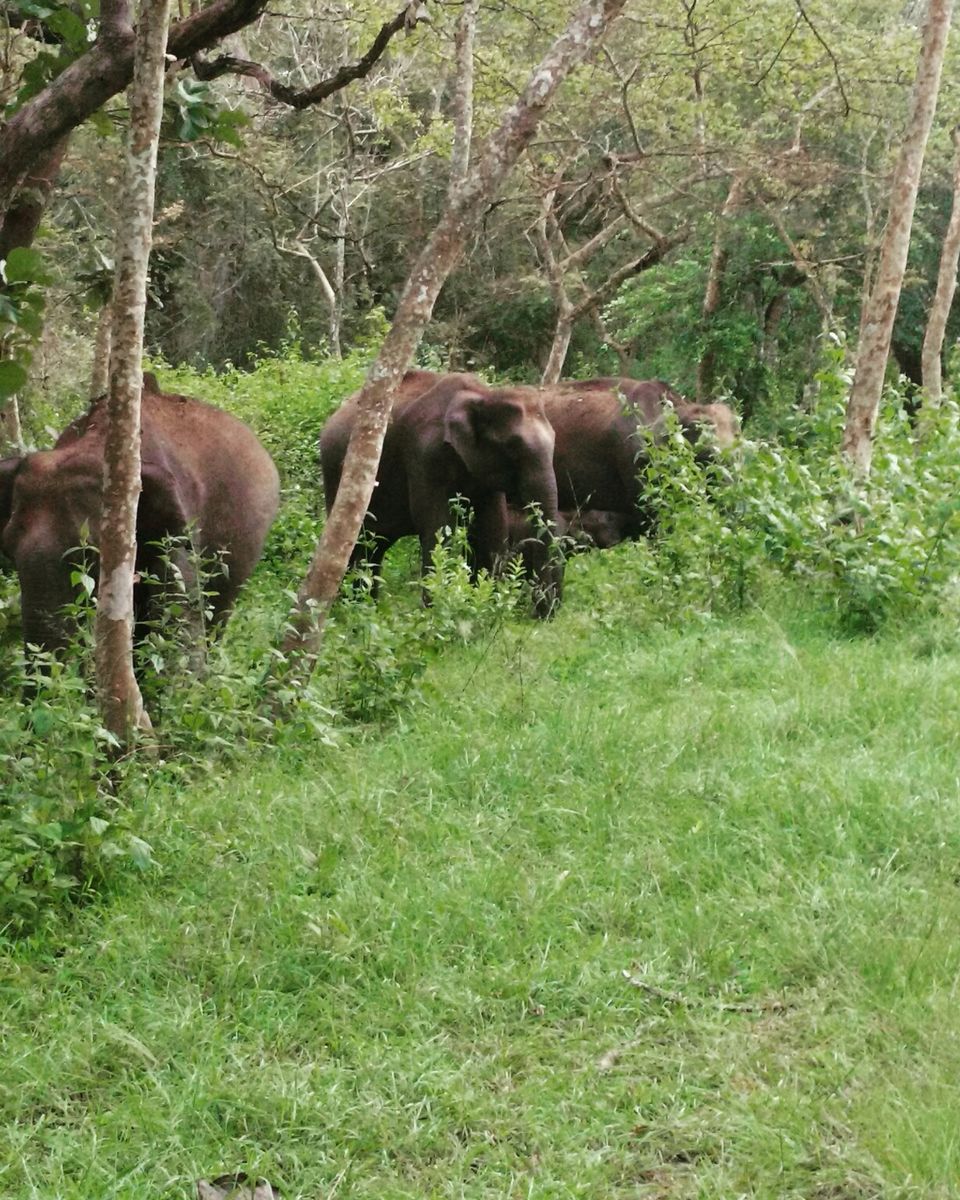 So any forest road you go through the ground rule says 'don't stop' !!! ✋✋
But still I decided to stop ☠☠a few metres away hoping not to scare the elephants.I noticed there was a guy in a car a few metres ahead of me clicking a few pictures with his big ass SLR as well . After admiring the elephants bask in their glory I decide to move on as I was on a tight schedule...😳😳
So I started my bike and was about to bypass the herd when this moron photographer decided to take a picture with the flash on and it pissed papa elephant off !!!😡😡and came charging towards us blowing his trumpet I revved past as my life depended on it 🙈🙈.
Got so pissed myself at the guy and wanted to kill the jerkoff who had the genius flash photography idea.
Moral of the story NO FLASH PHOTOGRAPHY WHEN YOU ARE IN THE FOREST...
Exciting/Scariest moment of my life and pretty sure the colour of my bike did not help 😧😧
Well, I had ended my trip with a moment that I would cherish looking back at my Two day crash course holiday in Wayanad.🙌🙌🙌
A few pointers for travellers visiting Wayanad !!!
The distance between most of the sight seeing location may seem short on the GPS but takes significantly longer due to the ghats and winding roads. So pace yourselves accordingly !!!
I can't stress enough on this but brace yourselves to climb and walk a lot as most of the entrances are very far from the actual place.
For riders please carry a helmet lock as it will save you from a lot of inconvenience !!!
Ride safe always !!!
No judgement on the last picture I am about to share 😎😎. I had seen this location on my way to Wayanad and couldn't resist clicking a picture on my way back !!!✌✌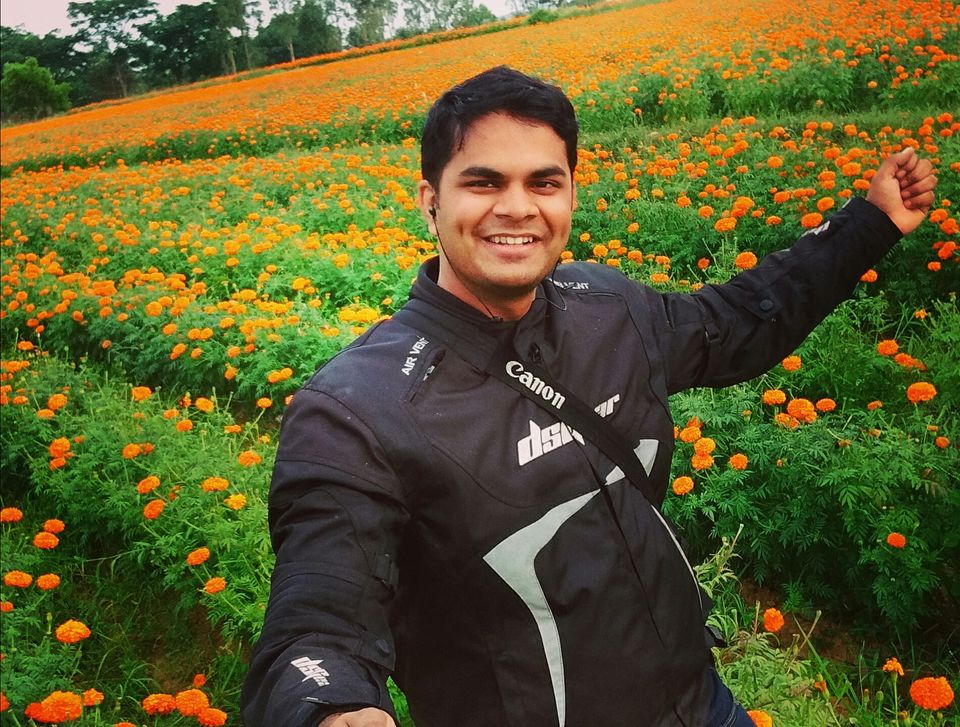 A special mention and thanks to a Friend / colleague Nitin ( Aka "Tintin" )who helped me plan this wonderful trip 🙏🙏