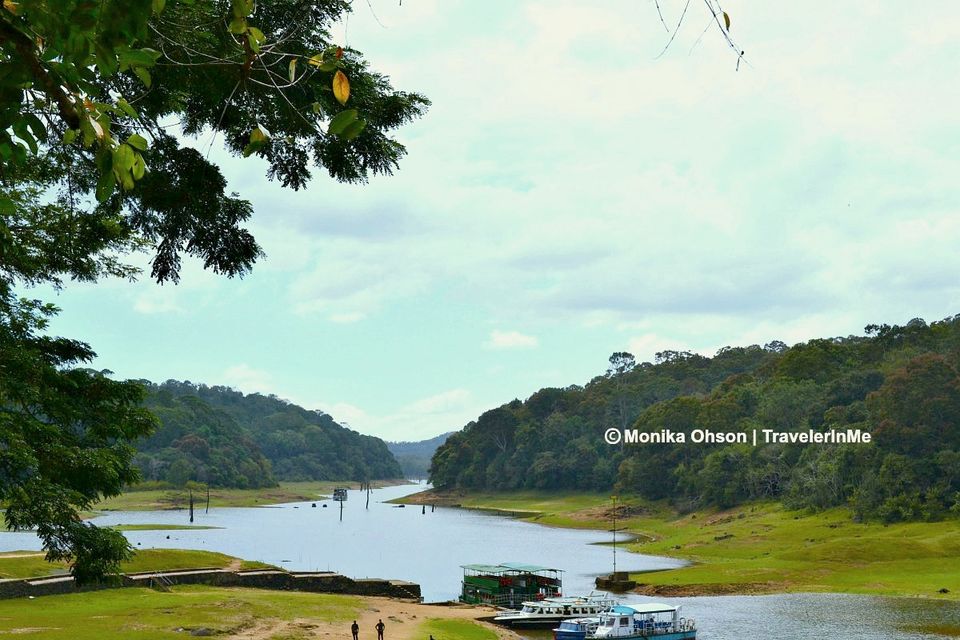 After Munnar our next destination was Thekkady.
The drive to Thekkady from Munnar via Kumily is scenic. Woody forests and spice plantation now take over the usual tea plantation. A tip off ... Do have a good breakfast before leaving Munnar or get something filling packed as you will barely find a place to stop and eat.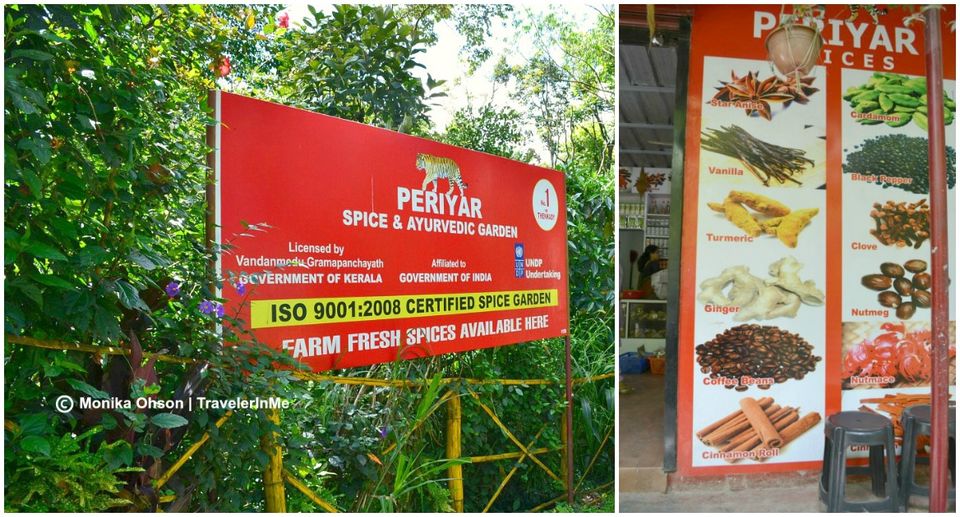 BOAT RIDE @ PERIYAR WILDLIFE RESERVE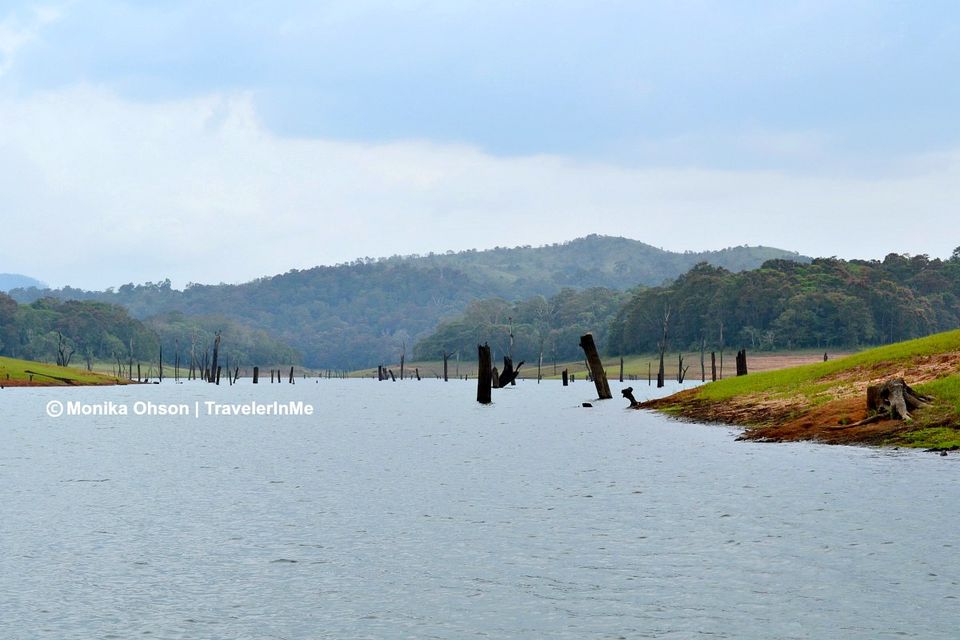 Our first stop was at the The Periyar Spice & Ayurvedic Garden on the Thekkady-Kumily highway. Their designated guide took us through an educational guide of the spice and Ayurveda herb plantation in their garden. In the end ...... we shopped :-D Fresh spices and Ayurveda produce are a must buy when in Kerala! You can also opt for them as souvenirs because Kerala is known for its spices!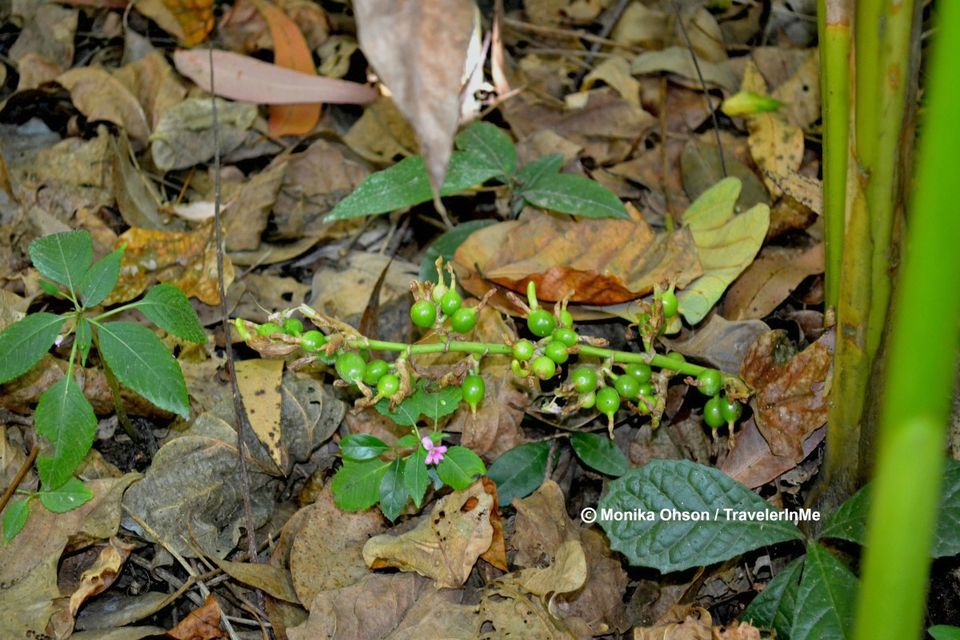 Immature cocoa pods have a variety of colors, but most often are green, red or purple and as they mature, their color tends towards yellow or orange. Kerala is the top producer of cocoa in India while Ivory Coast is the top contributor in the world.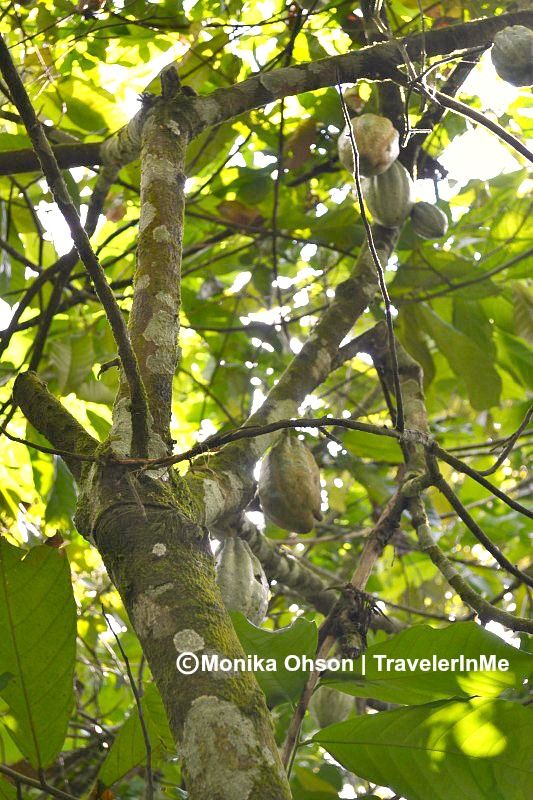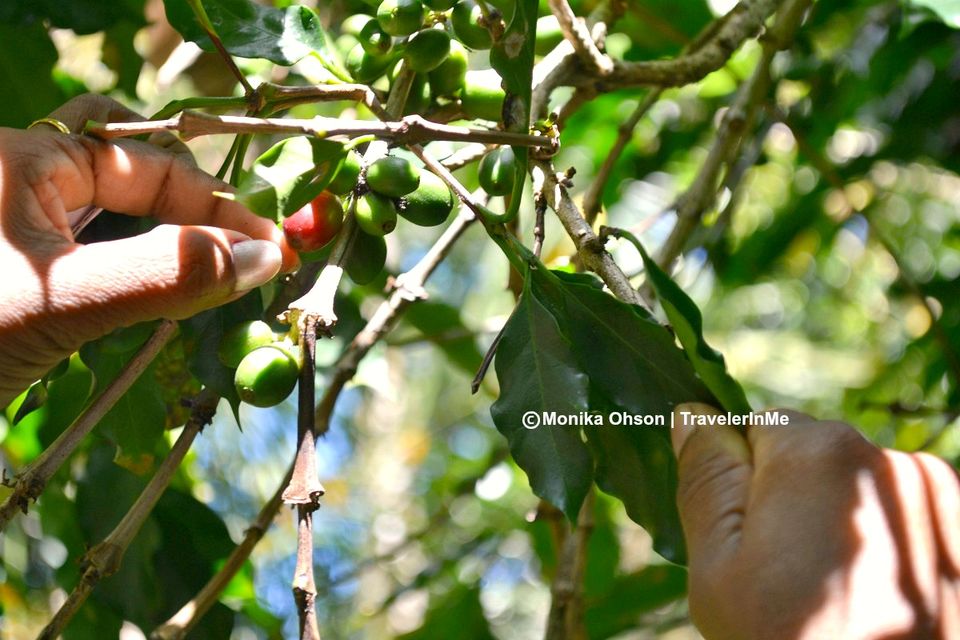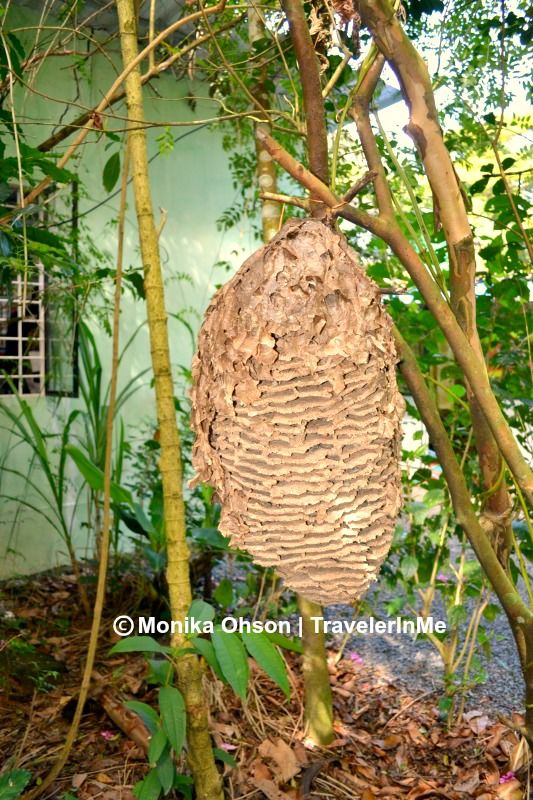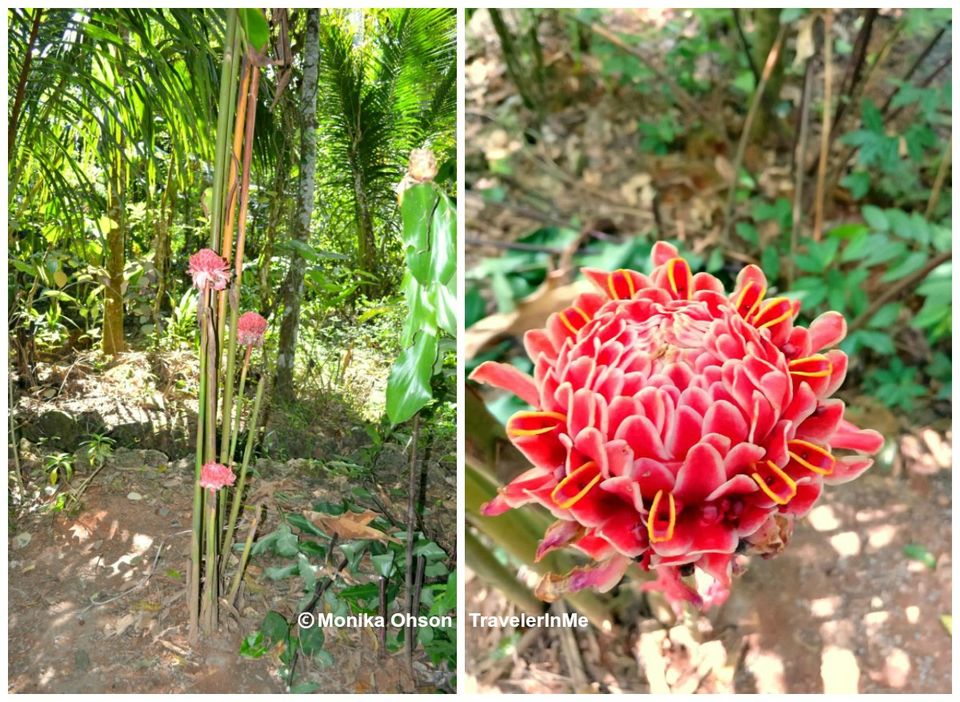 Once through the spicy trip, we headed straight for Periyar National Park & Wildlife Sanctuary notable as both an elephant and a tiger reserve. The park is situated in the Cardamom Hills and Pandalam Hills of the Southern Western Ghats and is a repository of rare, endemic and endangered flora and fauna. It also forms the major watershed of two important rivers of Kerala, the Periyar and Pamba.
At the main entrance of the reserve you will need to buy the entry tickets. The vehicles are allowed up to a point and from there you are on foot! A lovely shaded walk amidst massive, tall, old trees for a few minutes and you are at the boating ticket counter.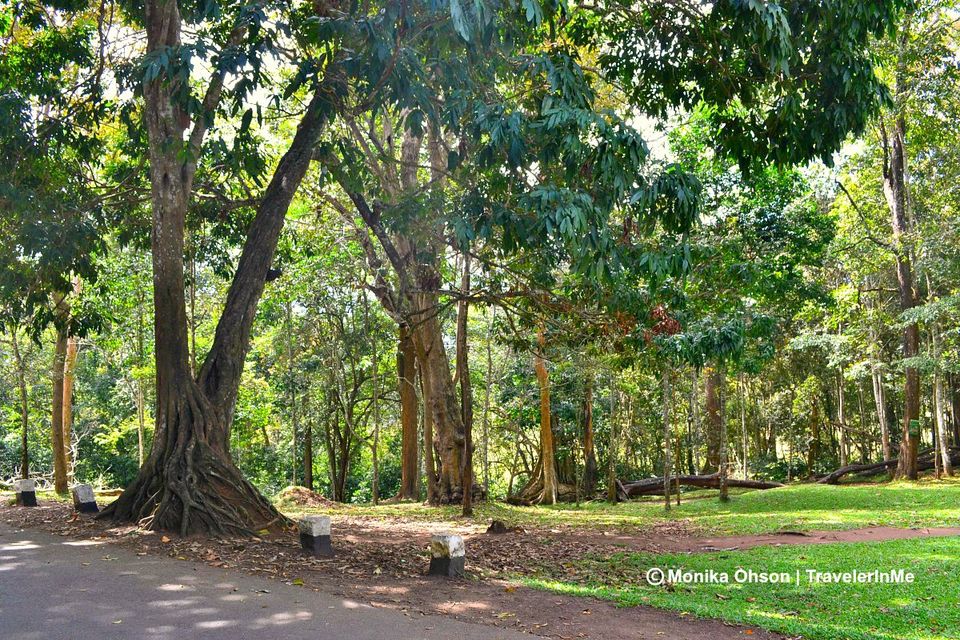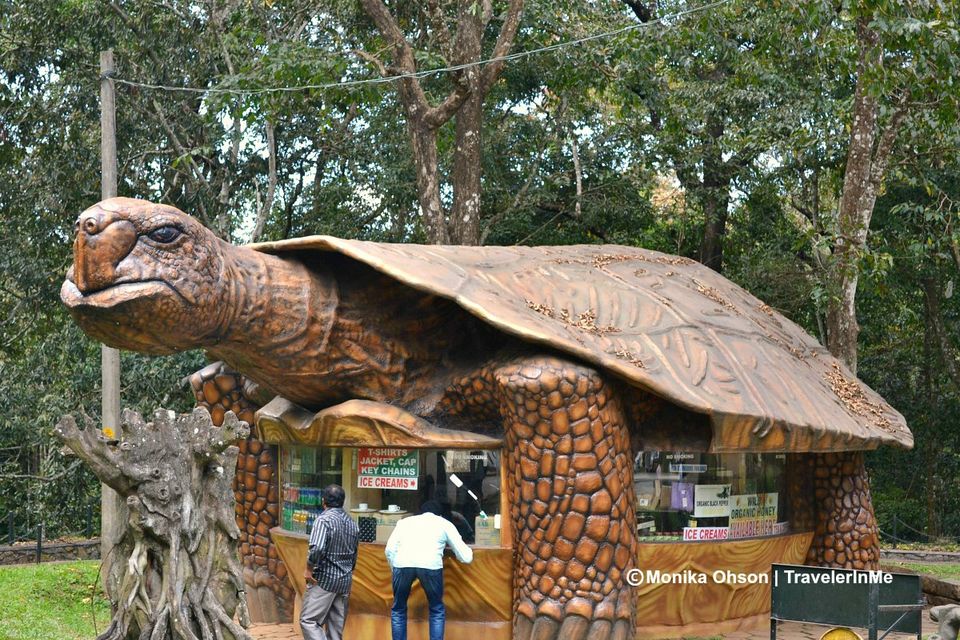 On entering the boat ride area its wise to get the tickets first and thereafter enjoy the place -- be careful of the monkeys while enjoying their antics, the interesting cut outs from tree trunks, have some light snacks / basic food or seat yourself in the waiting area till your ride slot comes.
The ticket has mention of your boat and once seated you are given life jackets to wear. There will be instructions to maintain silence or soft whispers and not to get up from your seat and run to the windows (which also means try to get a window seat if you are into photography)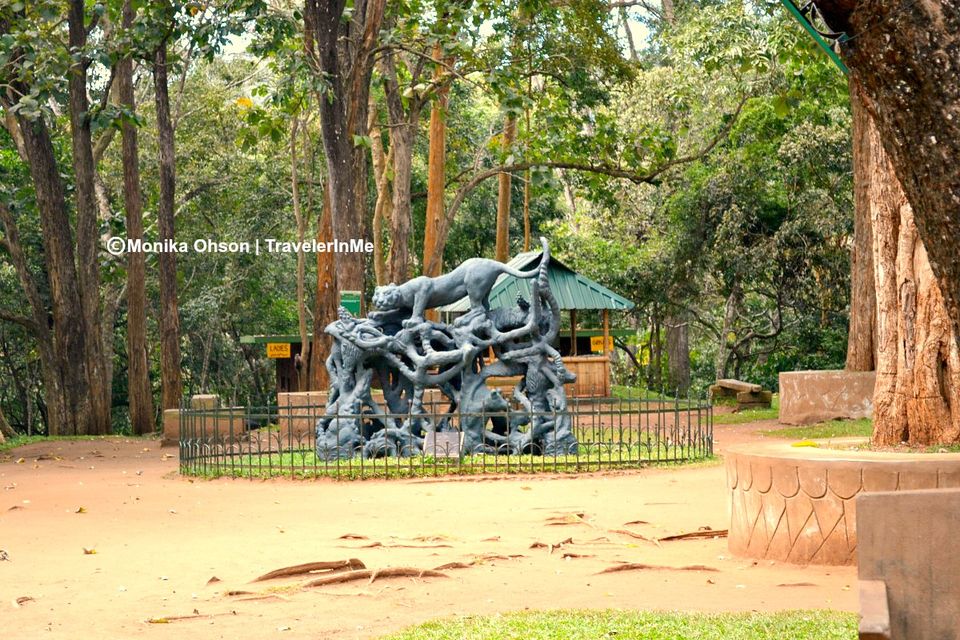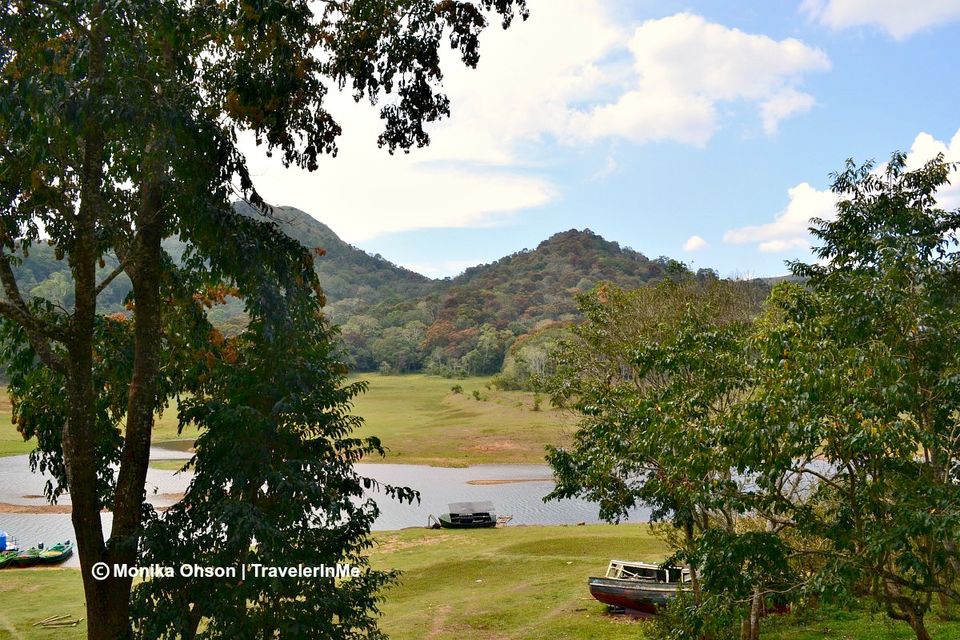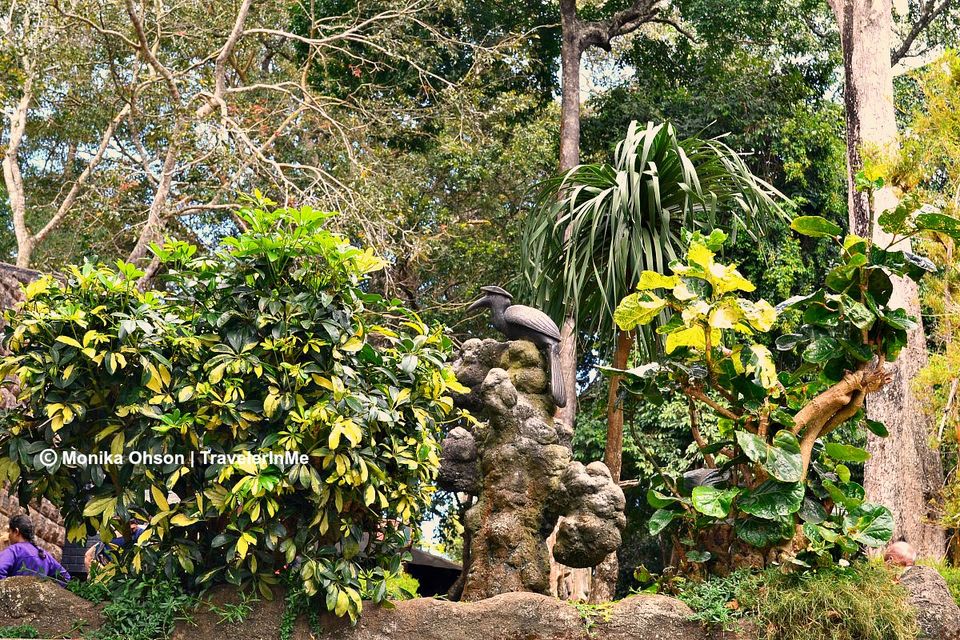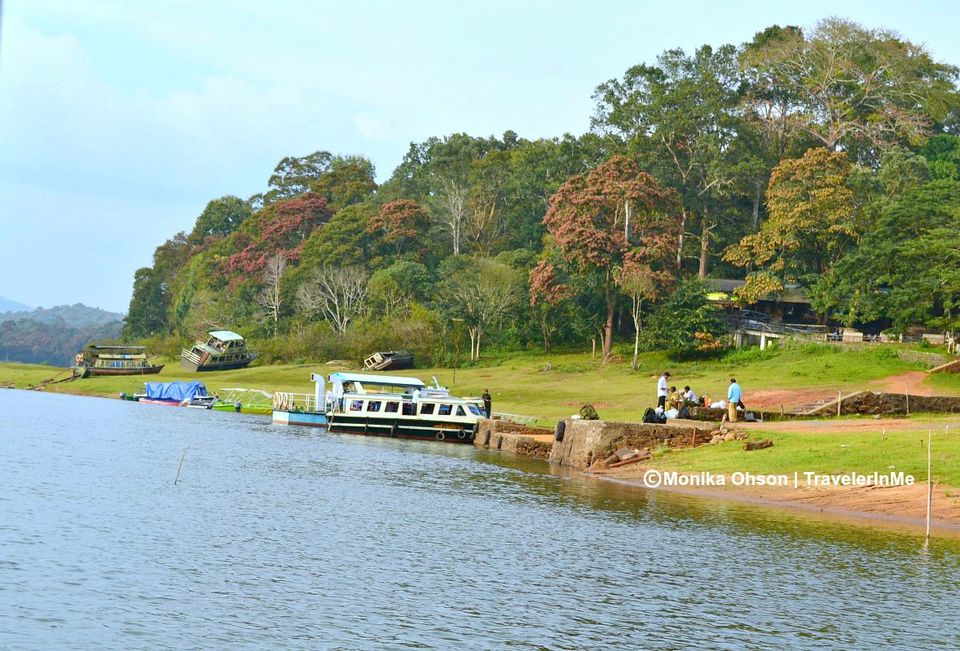 Ours was the last slot of the boat ride, 3:30 pm. We were lucky to get a small boat (must be a 18-seater) and I did get a window seat :-D The ride began and our boat had one forest ranger behind the steer and another as a guide.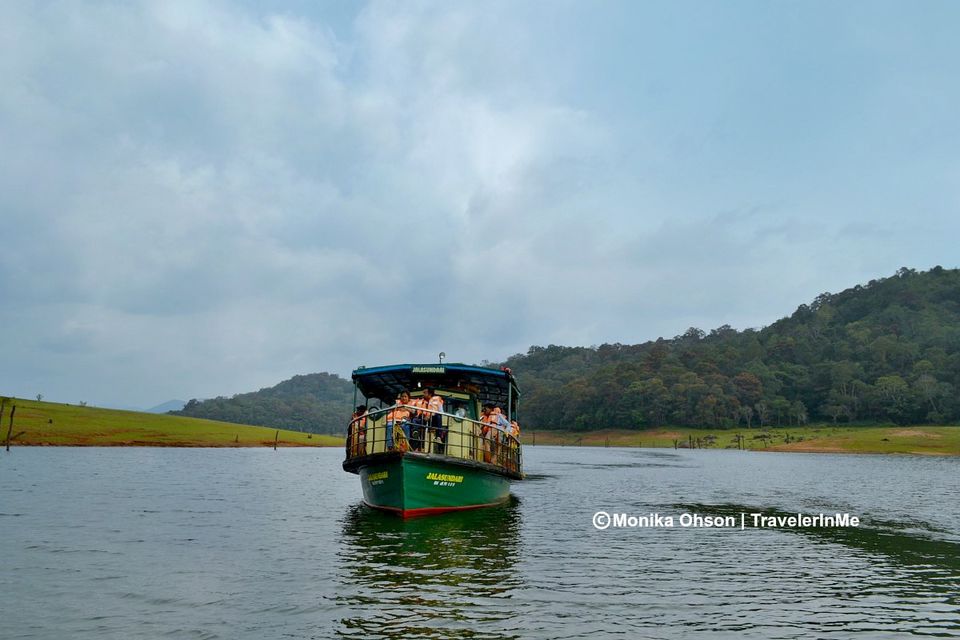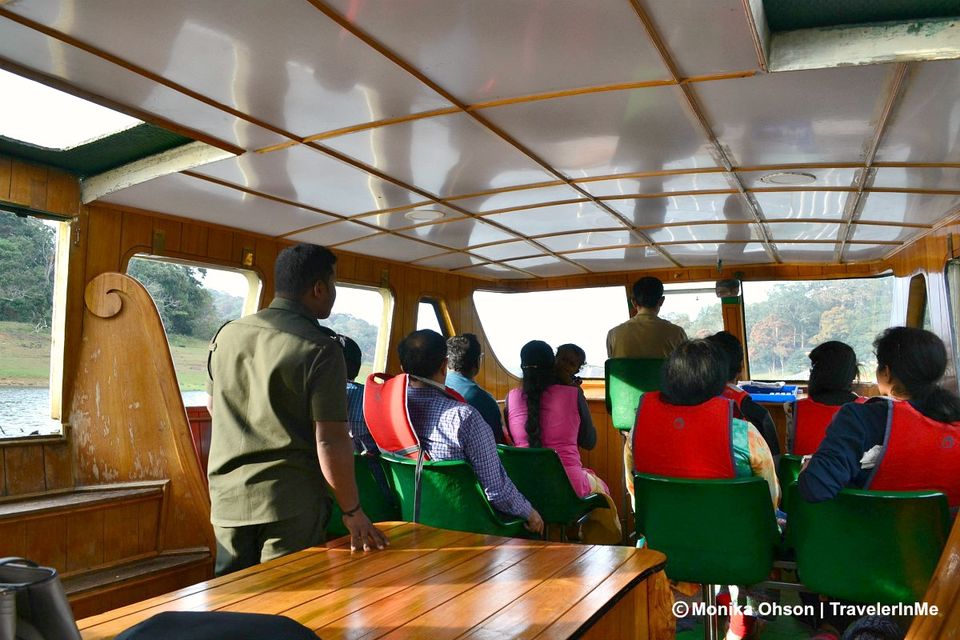 Its mesmerizing seeing the wild landscape of Periyar. The different shades of nature, wildlife and the tranquility of the river! Now if you are lucky you can spot a herd of wild elephants (attraction of the ride) and not so common birds/animals. Unfortunately, no elephant sighting was seen on our boat ride day...... though folks on the ride a day ago did! As usual, the best time for sighting of wildlife is summer.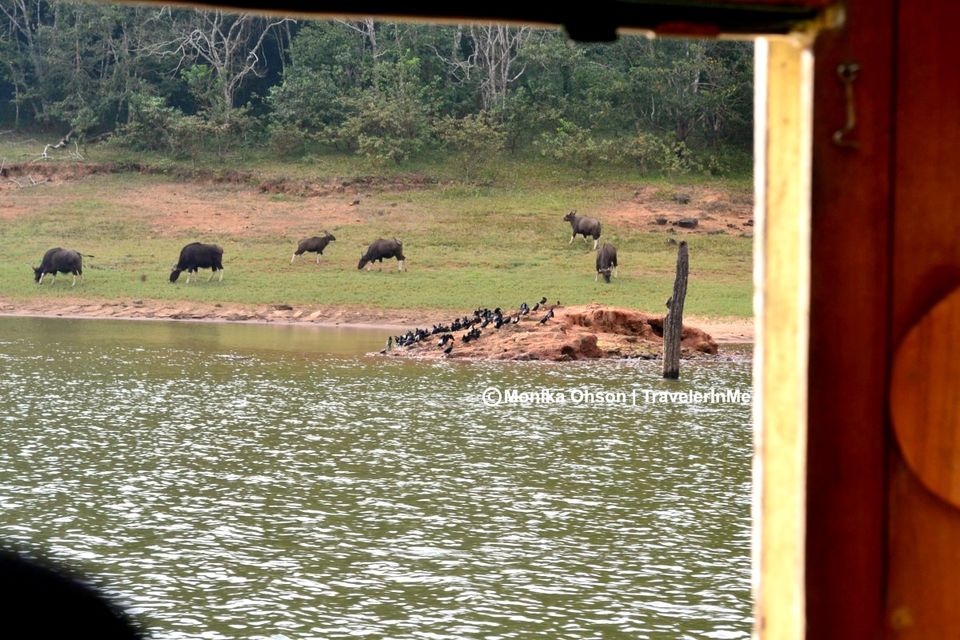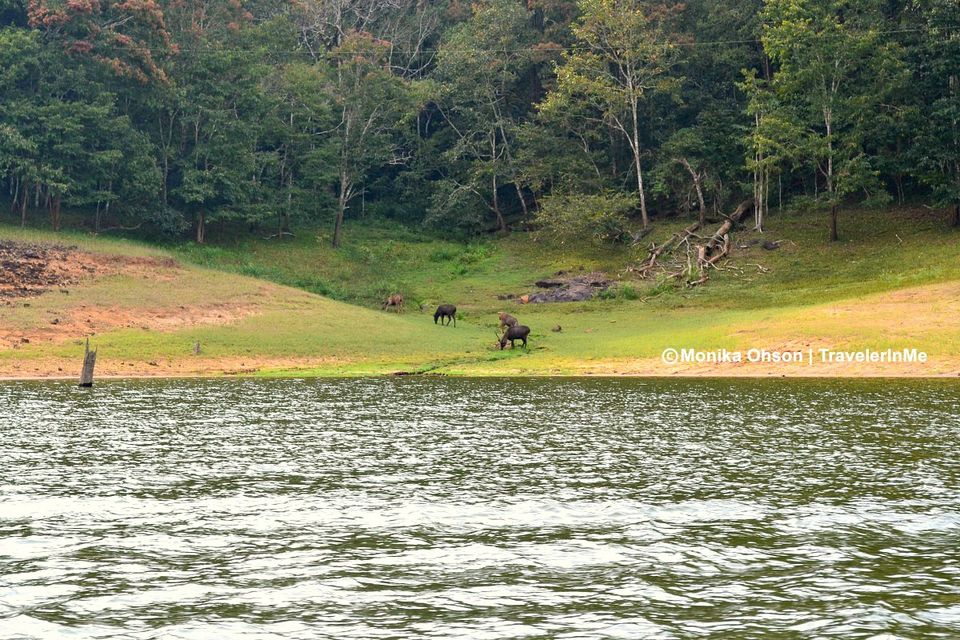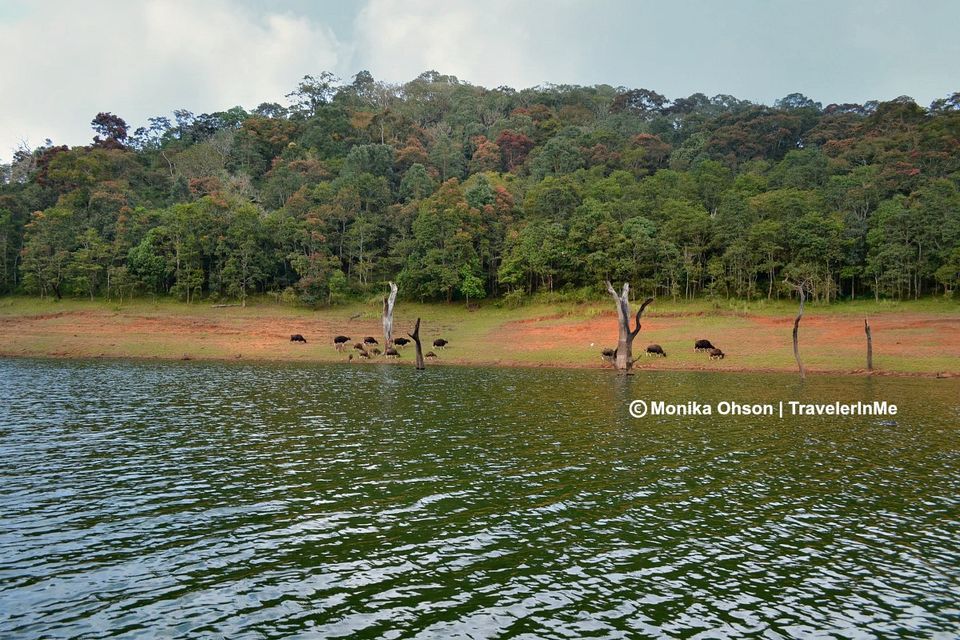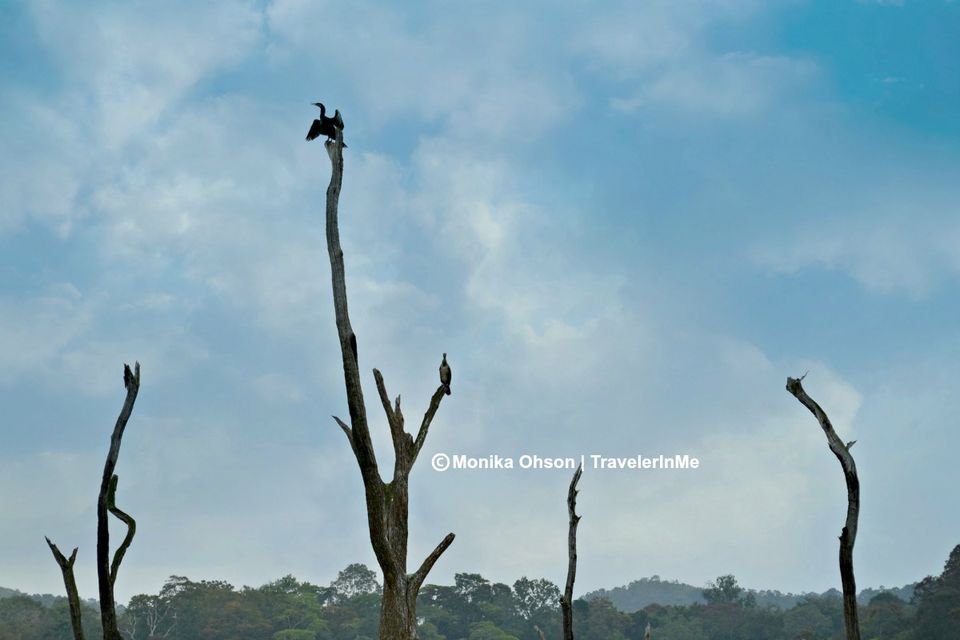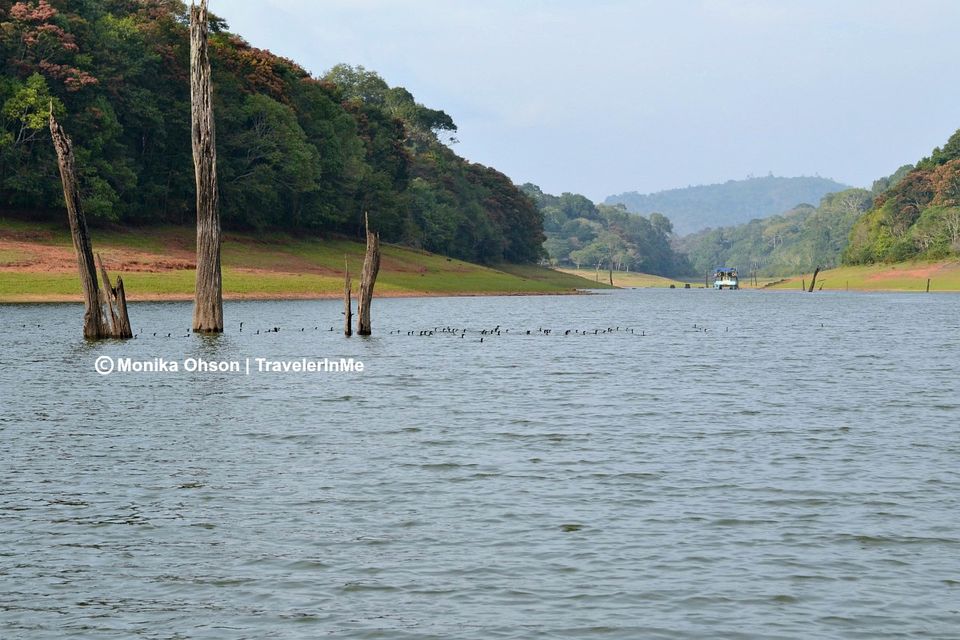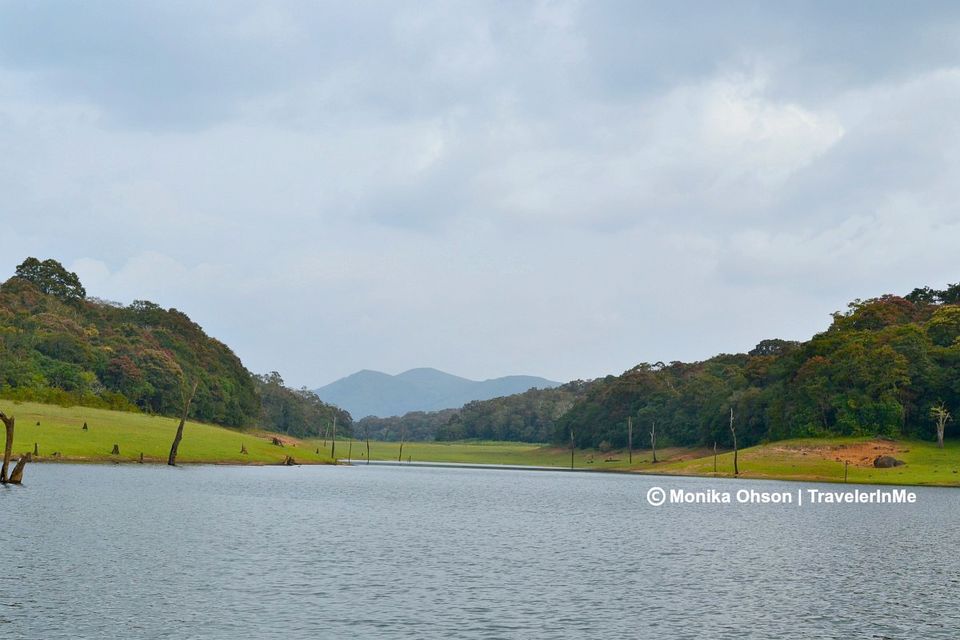 The surrounding forest comprise of tropical evergreen and moist deciduous trees like teak, rosewoods, sandalwood, jacarandas, mangoes, jamun, tamarind, banyans, sacred fig etc. Also more than 150+ varieties of grass grow here. If you happen to opt for a program that takes you inside the forest you may spot many animals and birds besides the flora that you may not see from the boat ride.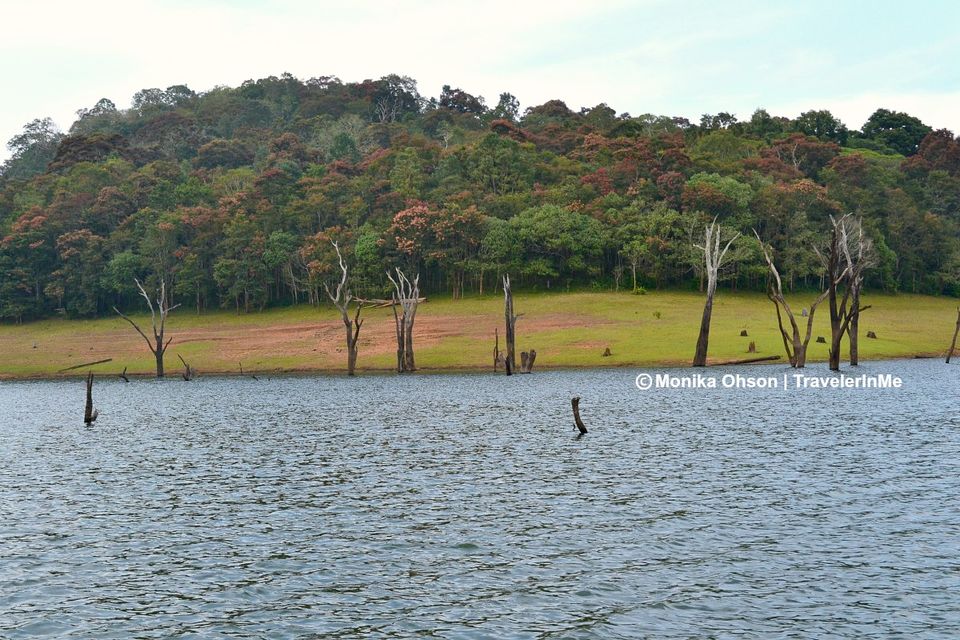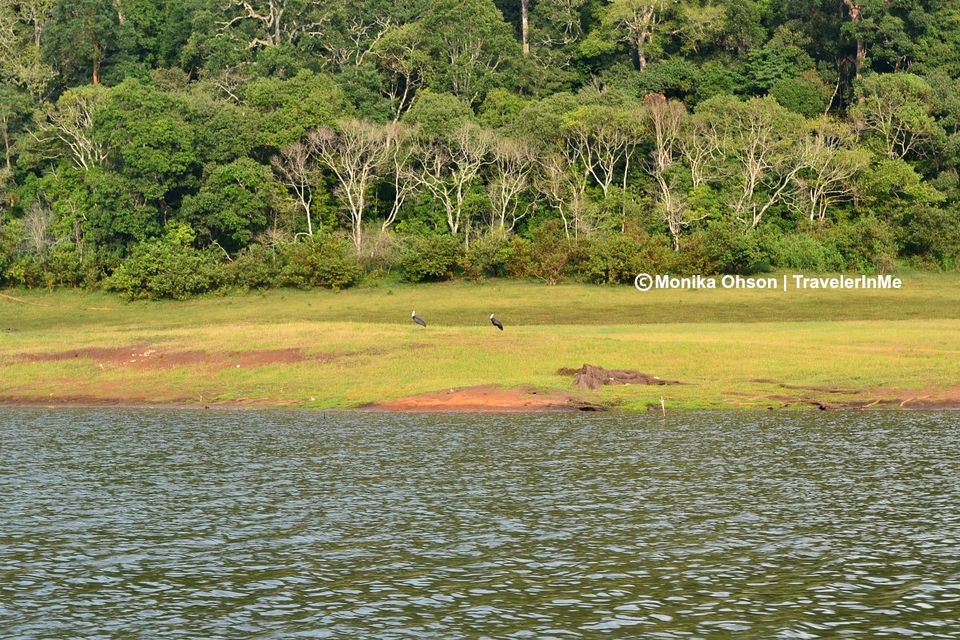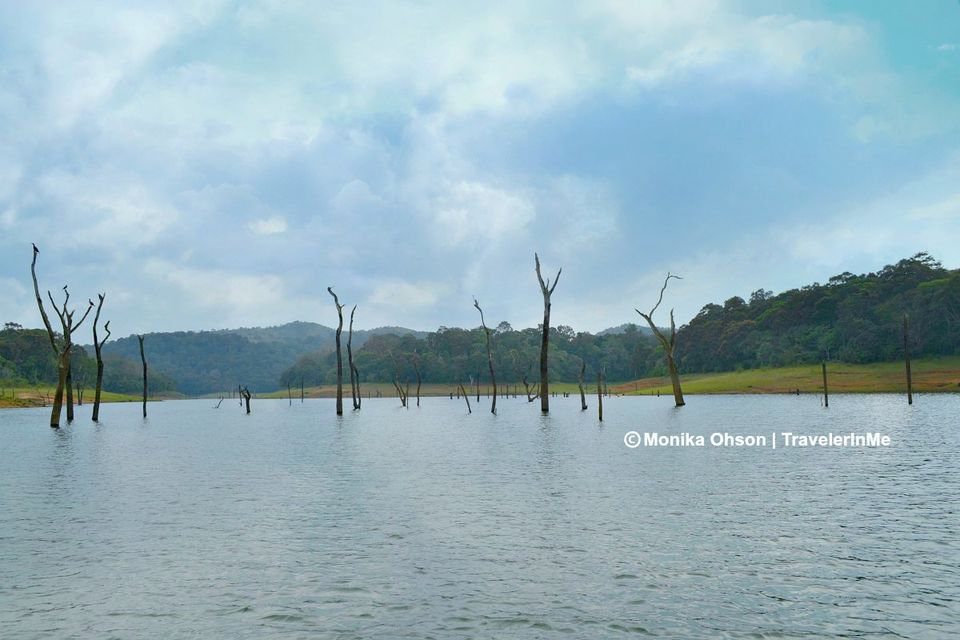 Some quick tips / pointers to help you plan a trip to Thekkady:
1. Please ensure that you do online reservation / booking for the boating as well as eco tourism program(s). There are only a few tickets sold at the counter as main reservation is online (https://www.periyarfoundation.online/)
2. In case you are unable to do so, you need to be there really early to stand for more than an hour in the queue to get your tickets (as was in our case; online booking could not be done due to some technical glitch. But we were lucky as the tourist season had just begun so not too crowded)
3. Also please note and remember that only 2 tickets are issued per person. So if you are 6 people, 3 need to be standing in the line :)
4. It is wise not to carry food item in your hand once inside the reserve as langurs / monkeys roam freely and they are known for snatching food and drink items
5. There is a small grilled canteen in the campus where you will get some basic food items and snacks (nothing fancy)
6. There is a waiting hall with seating where you can relax till your boat ride time comes
7. There are stay options within the reserve and if you plan to indulge in their eco tourism program it would be a wonderful idea to stay there
8. The Eco Tourism programs offered by the Periyar Tiger Reserve are Nature Walk; Cloud Walk; Green Walk; Border Trekking; Bamboo Rafting; The Bamboo Grove; Jungle Inn; Bullock Cart Discoveries; Jungle Scout; Tiger Trail
9. They have their retail outlet where you can buy souvenir items like t-shirts, caps, hoodies etc
my suggestion: to really enjoy the treasures of the reserve you must stay for at least 2 days and indulge in more than one of their Eco Tourism programs.