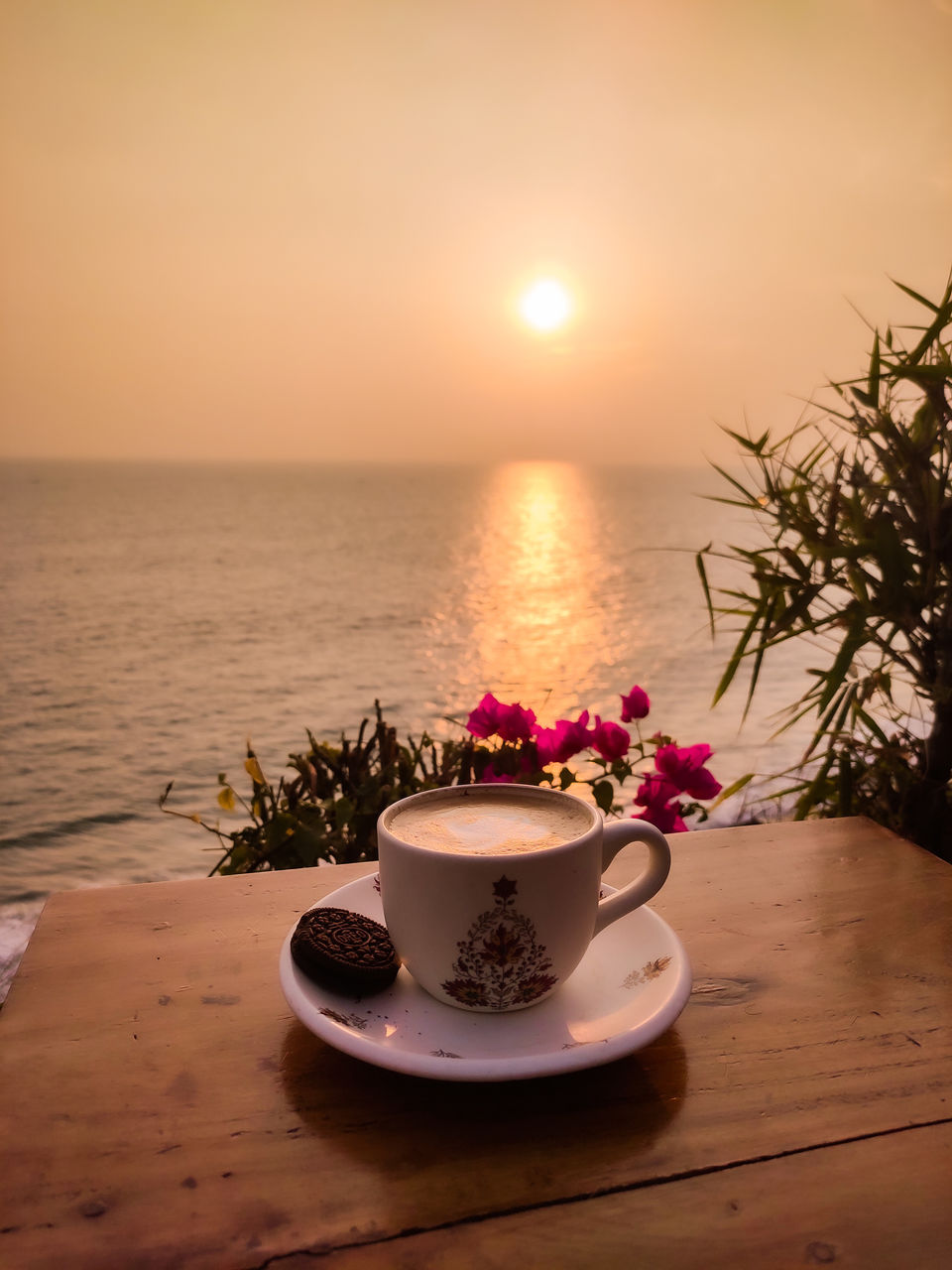 Cafe Sarwaa:
The must must vist cafe, I personally enjoyed the ambience and the food too. This cafe was something which I have seen in movie. If you visit this cafe it's 1.5km from the varkala beach and do visit around 6.00 pm for the sunset, I swear your gonna like it. I was suggested by one of my friend, Talking about the food it was too good, we ordered Hot chocolate for 150, Smoothie bowl named Piña colada for 250 - 280, chocolate shakes for 120. The hot chocolate is a must try drink and the smoothie bowl also.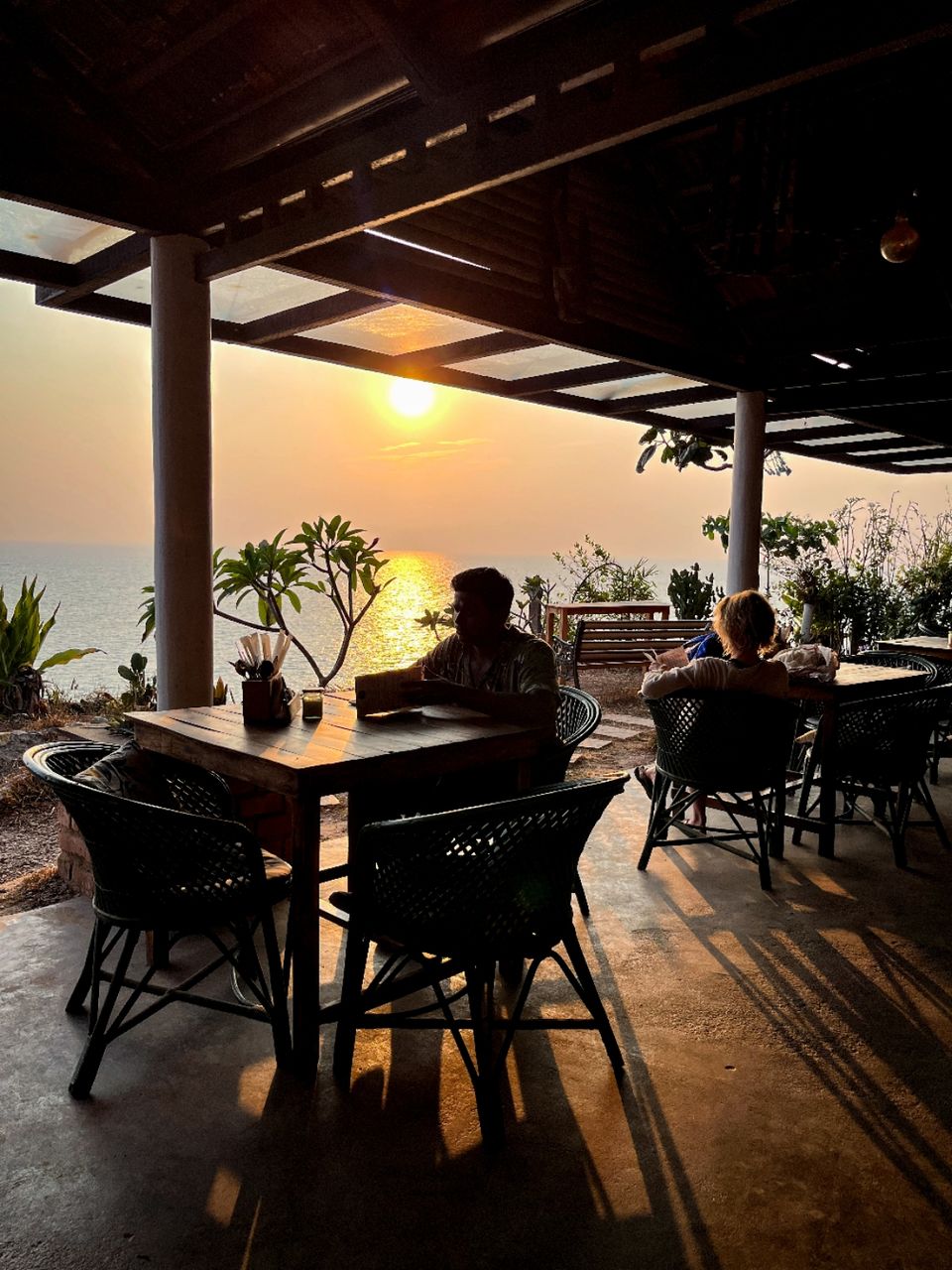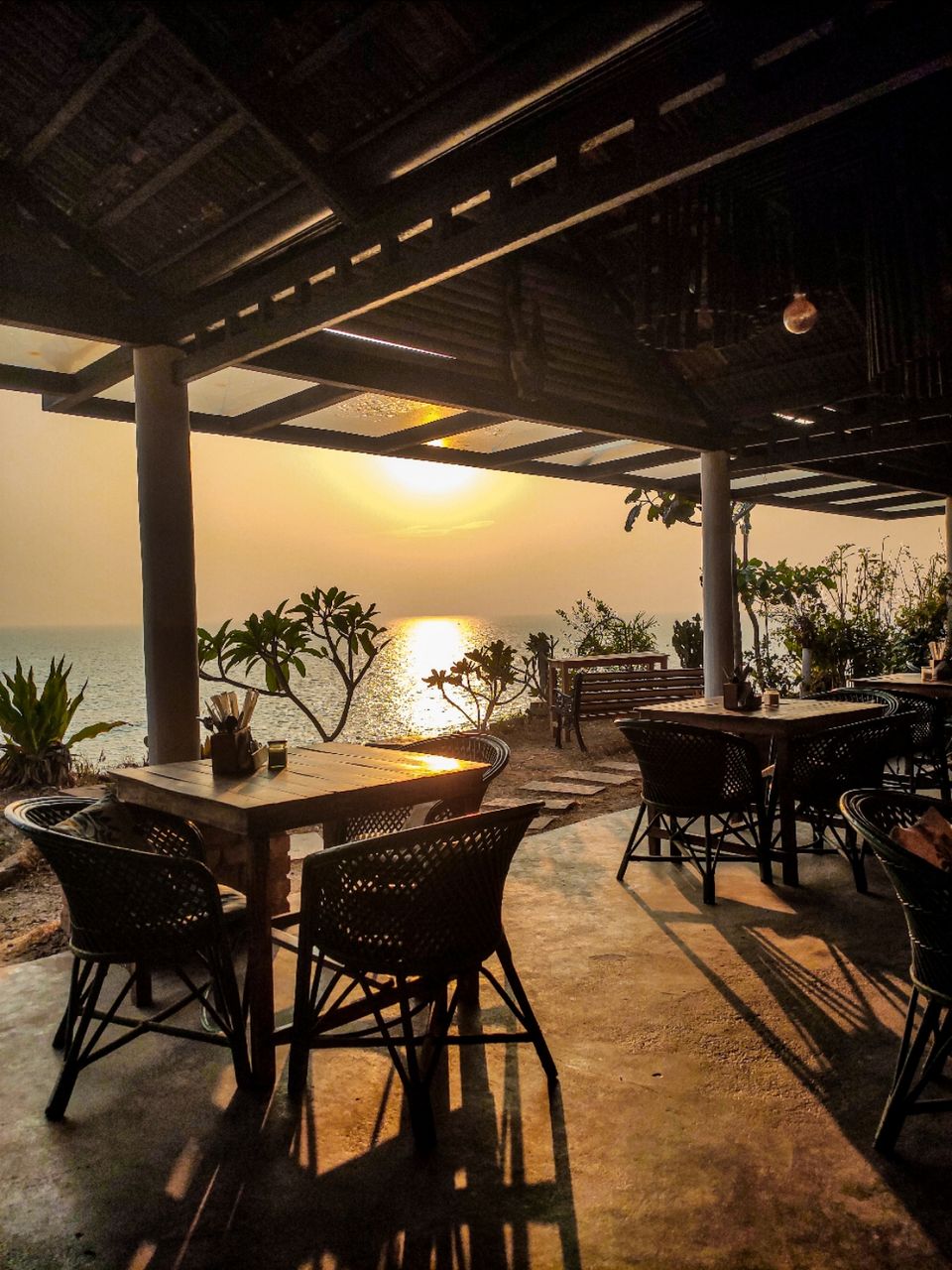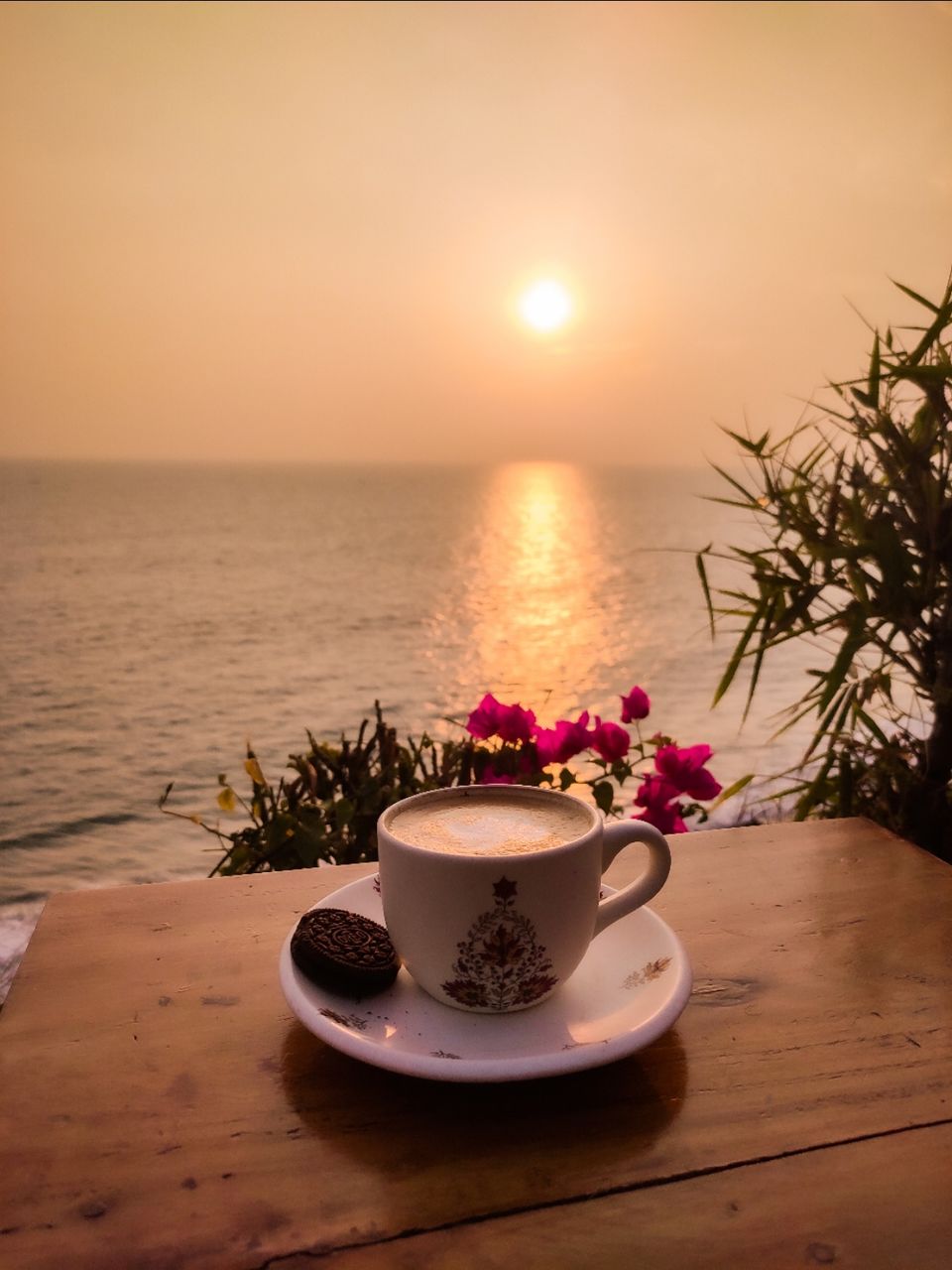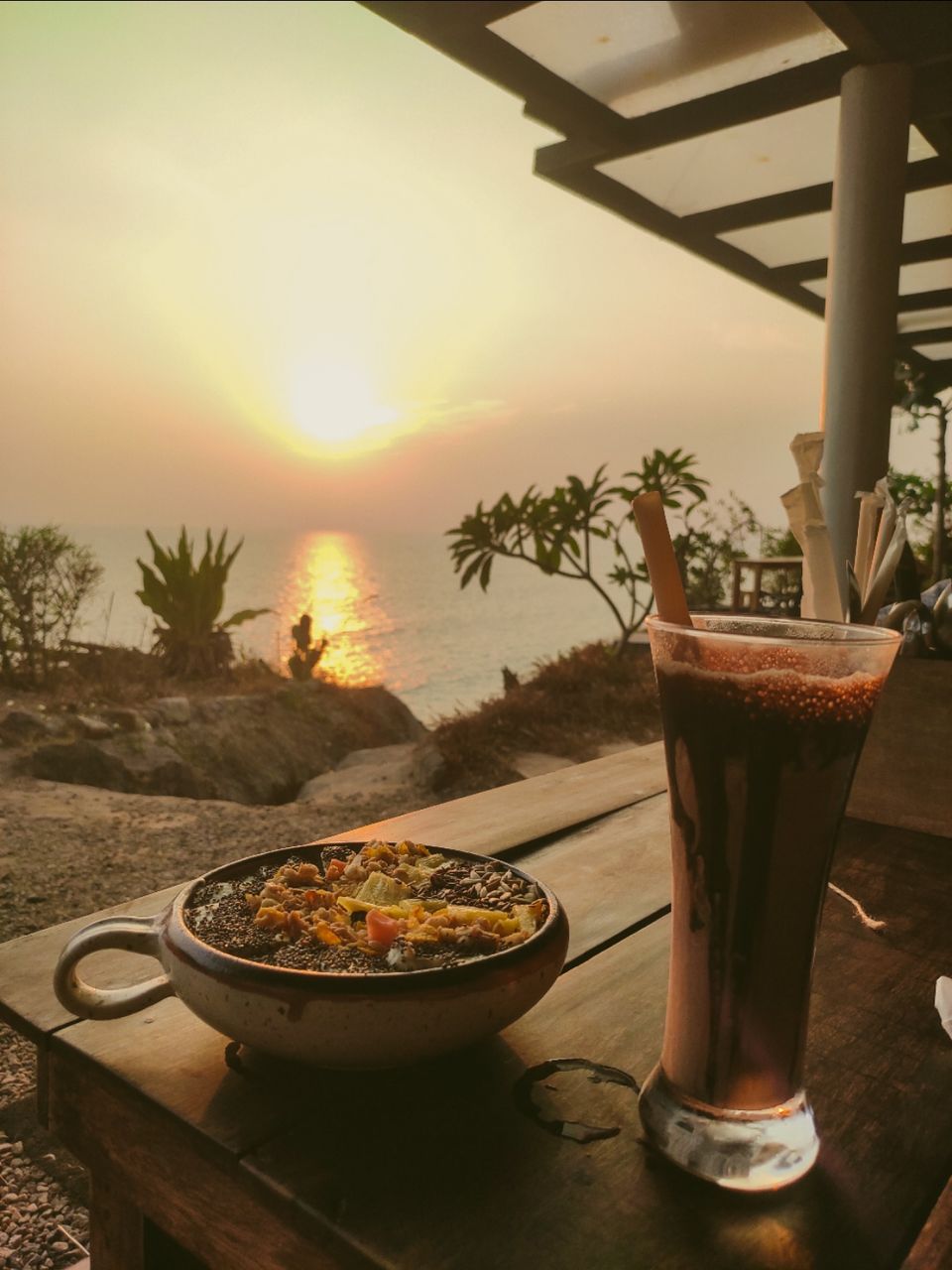 Darjeeling cafe :
I would call it as the night cafe, because the cafe looks so beautiful at night those light make the cafe more soothing. The food over there was nice, I tried brownie with icecream and some cashews in it for 220 and latte for 90, the cafe was quite happening and the people around there made this place more beautiful, the beach view table's get reserved often but you have to wait for sometime for the beach view table and the waiting would be worth it.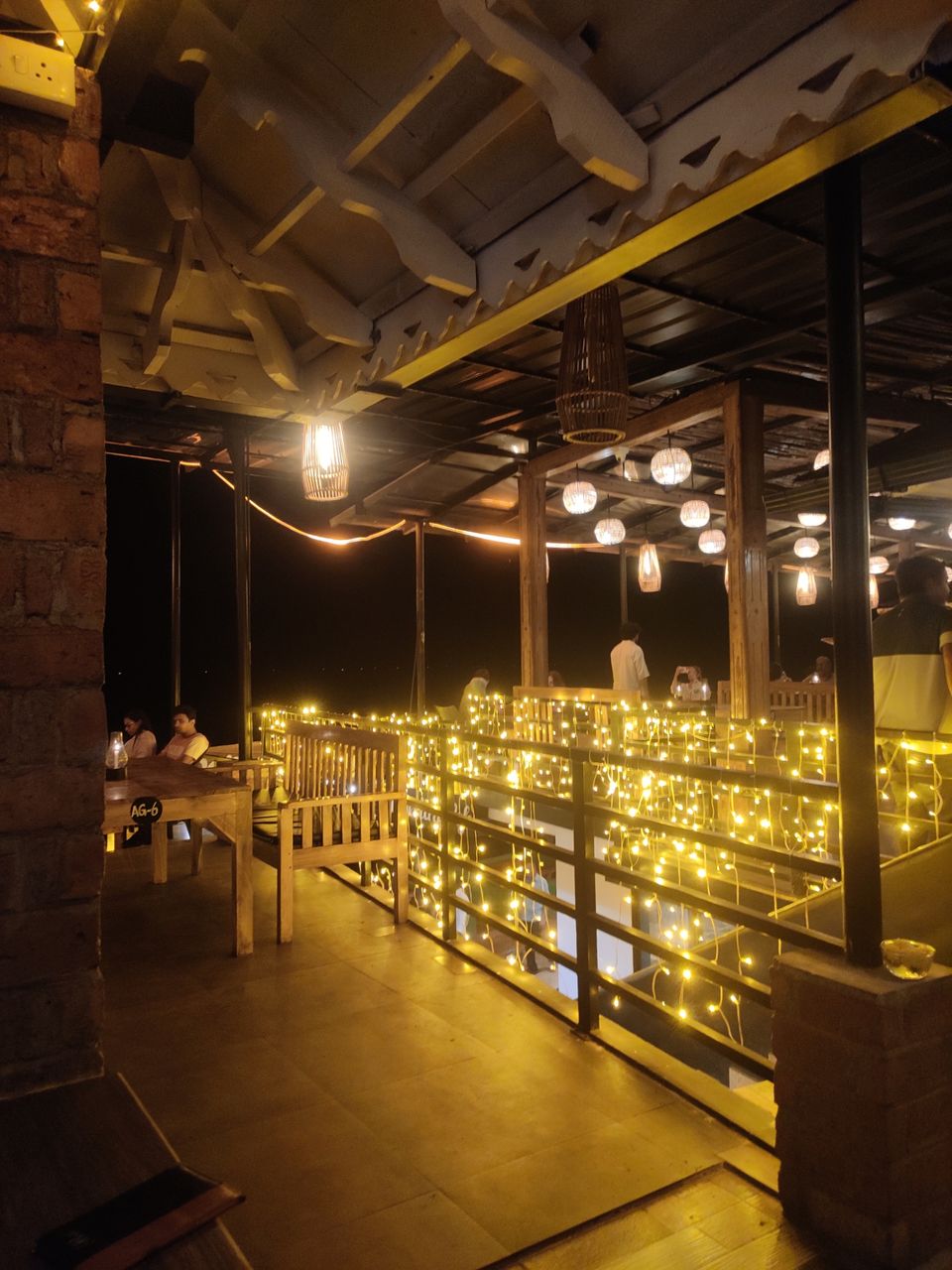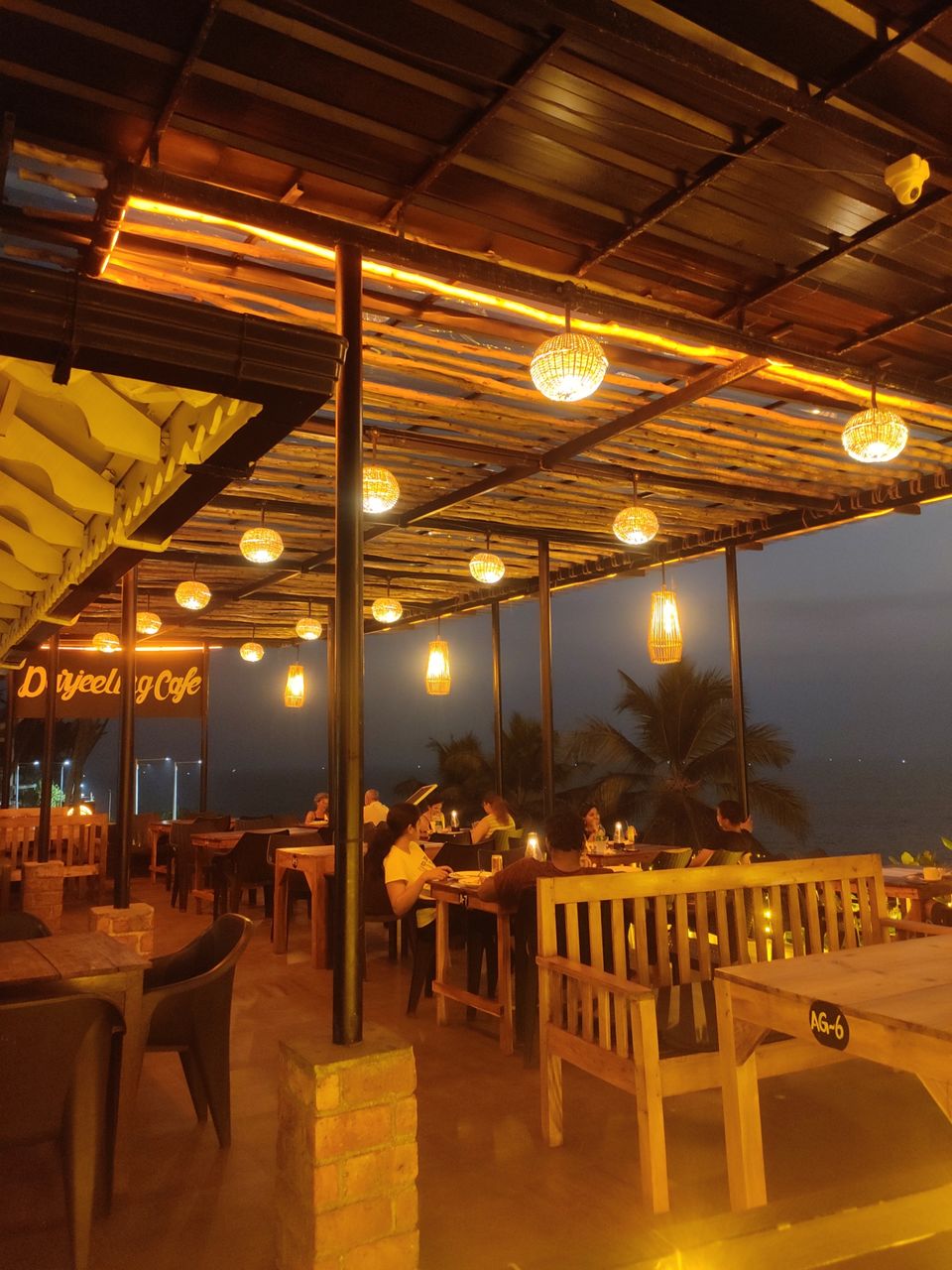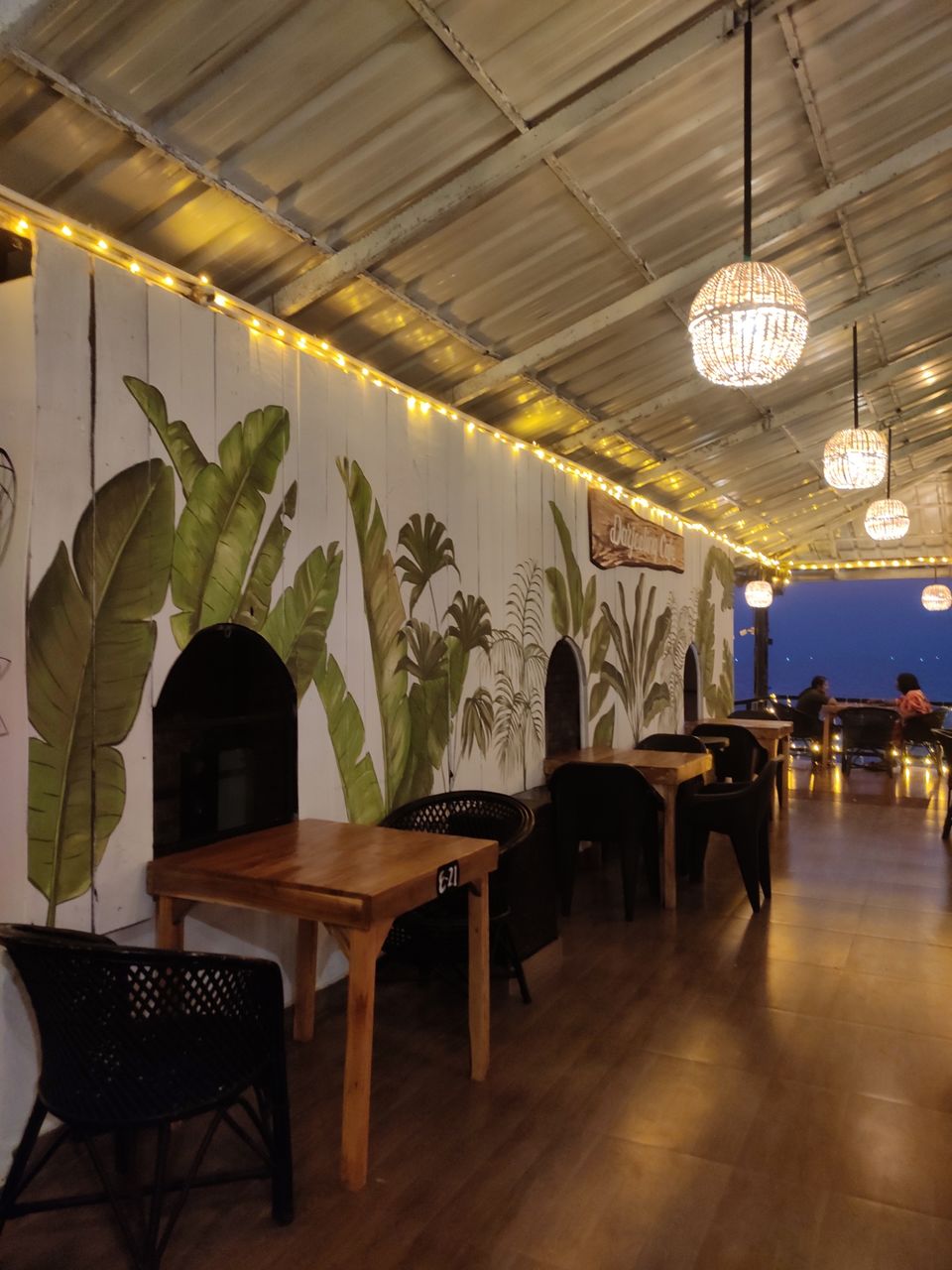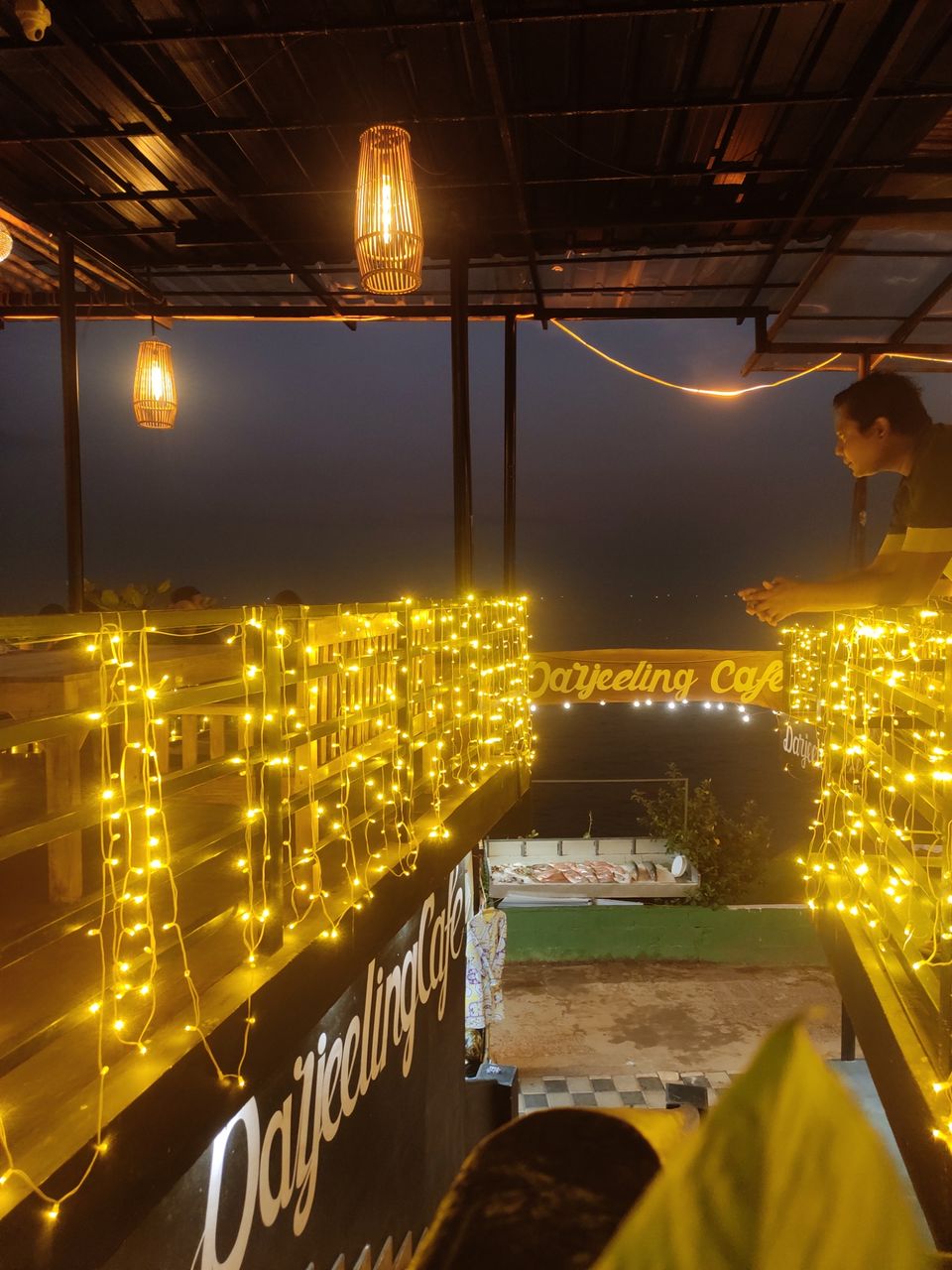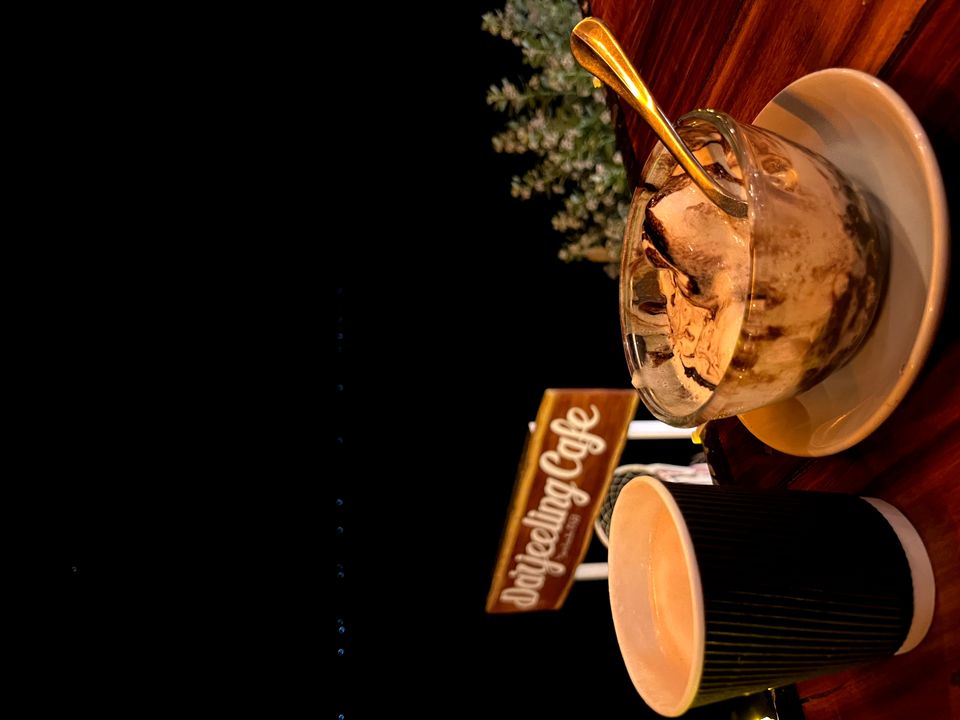 Cafe Black Beach:
We went there for our break fast, they provide South Indian buffet which costed us around 250 per person but as the manager was friendly to us, so we asked for some discount and surprisingly he gave us discount and we payed 200 per person, The view was amazing from the cafe. I am not sure about the food but the money we payed was worth by sitting and enjoying the beautiful view. If you want you can order food from the menu also, it's an either or option for the break fast.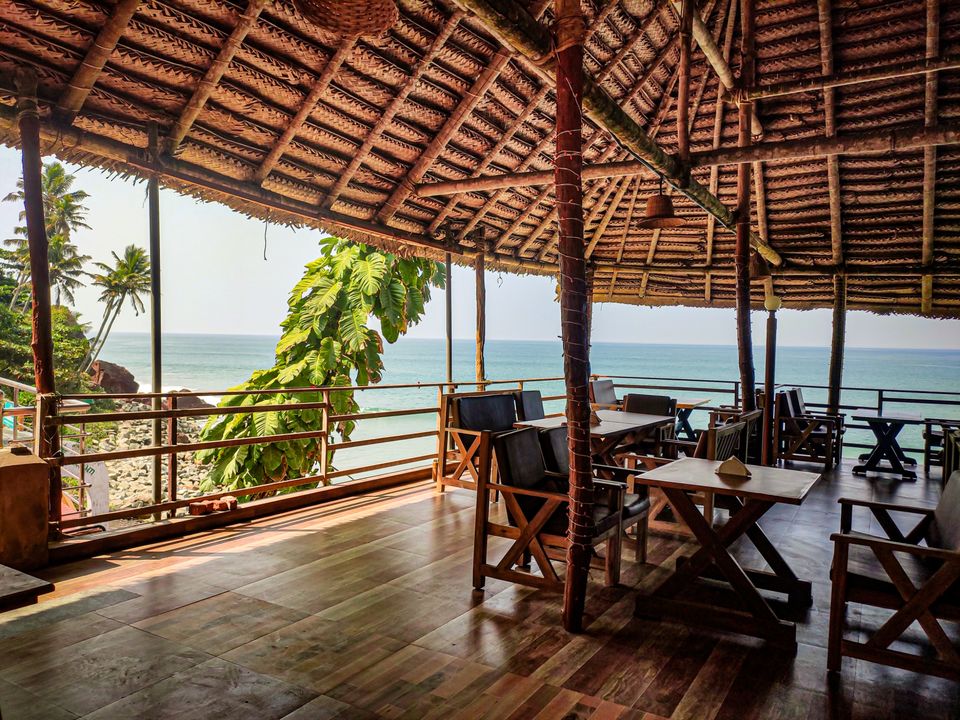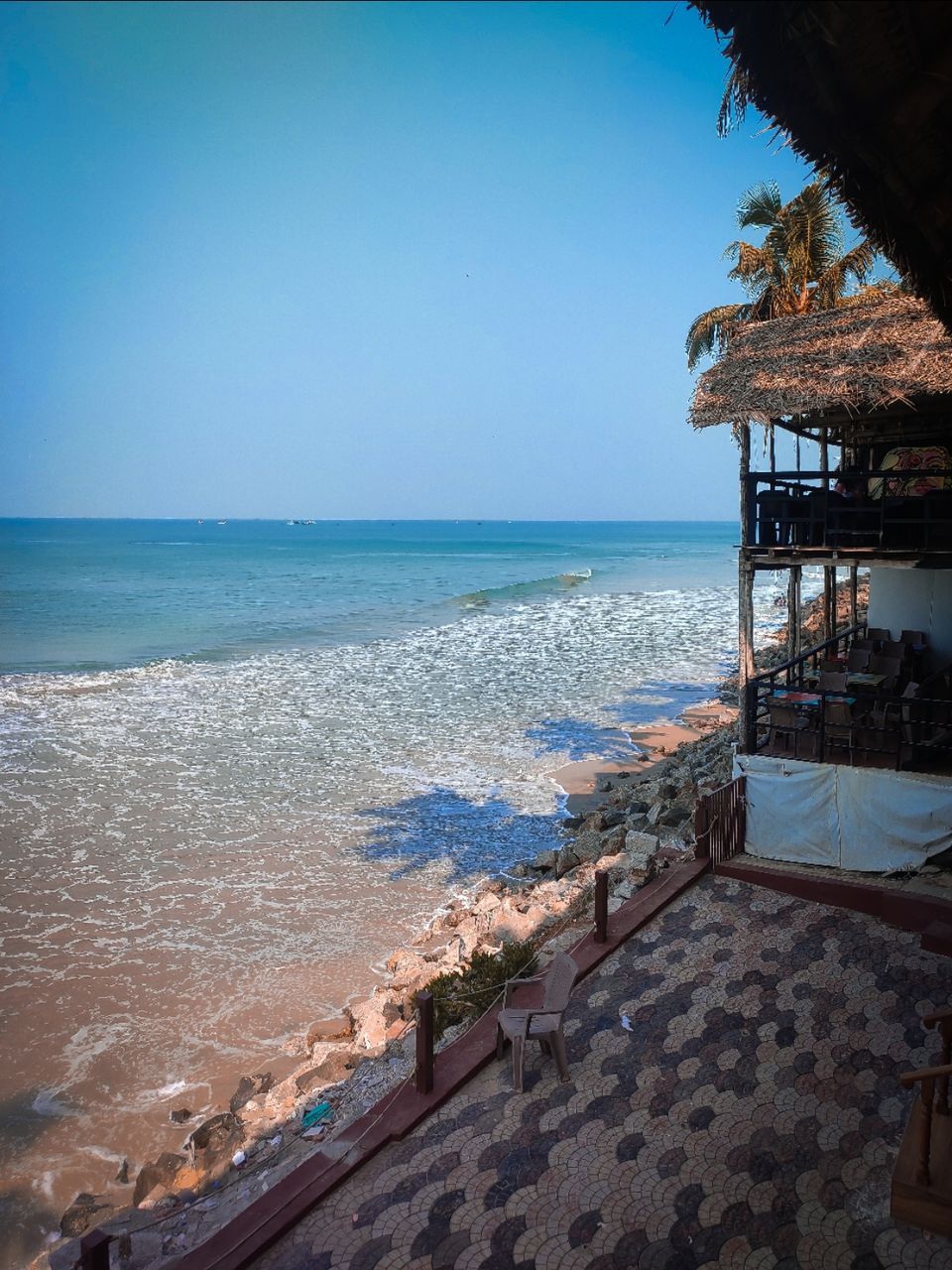 ABBA Restaurant and Everest Germany bakery :
The restaurant with an amazing view and reasonable price, I have been to this place 3 times in 3 days for breakfast and lunch, I ordered beef mashed potatoes platters for 250, Rotis and butter chicken for 260 for lunch, breakfast was abba special sandwich for 150, black tea for 25. If you want to have good food for reasonable price I would recommend you the ABBA Restaurant.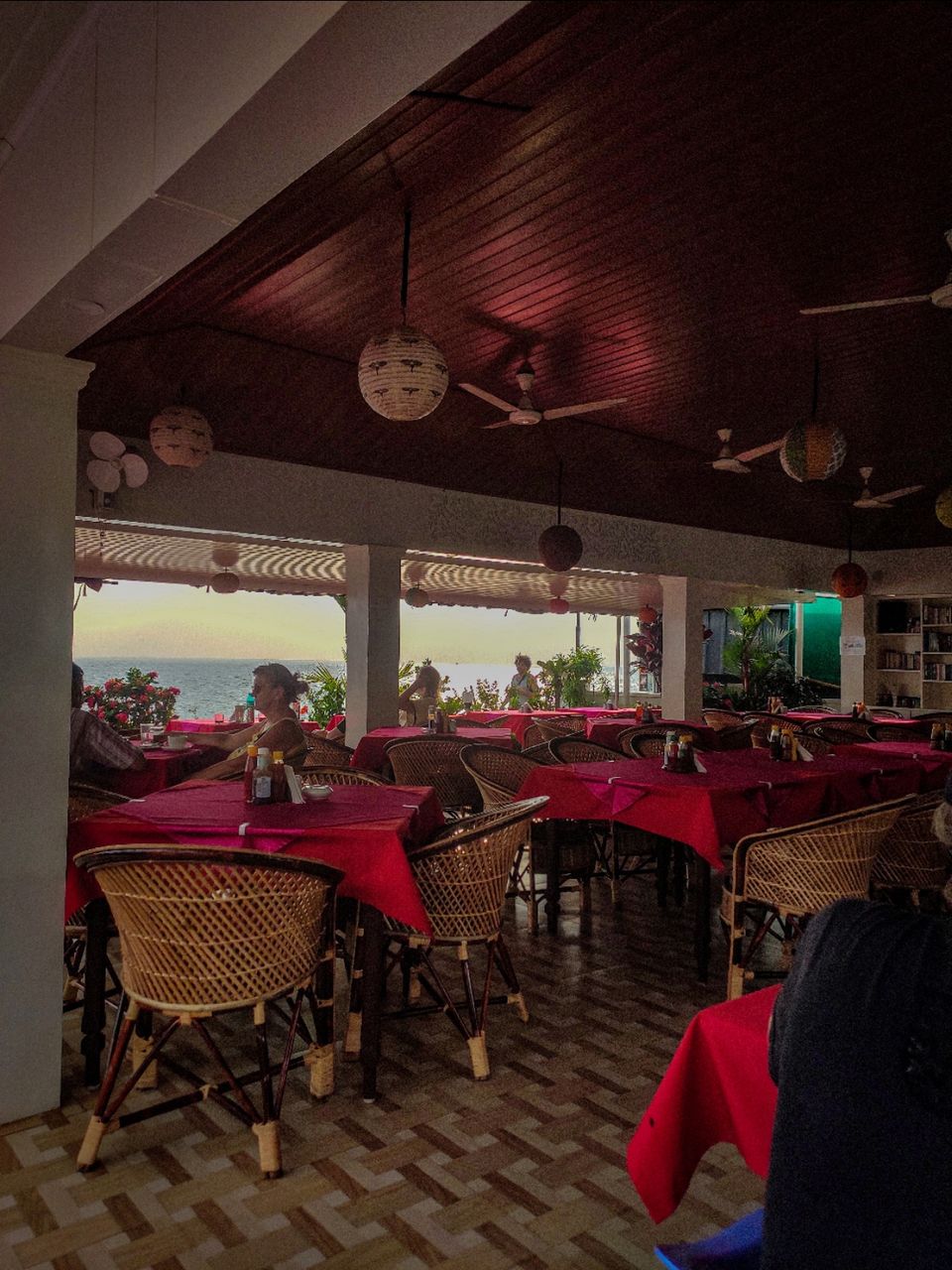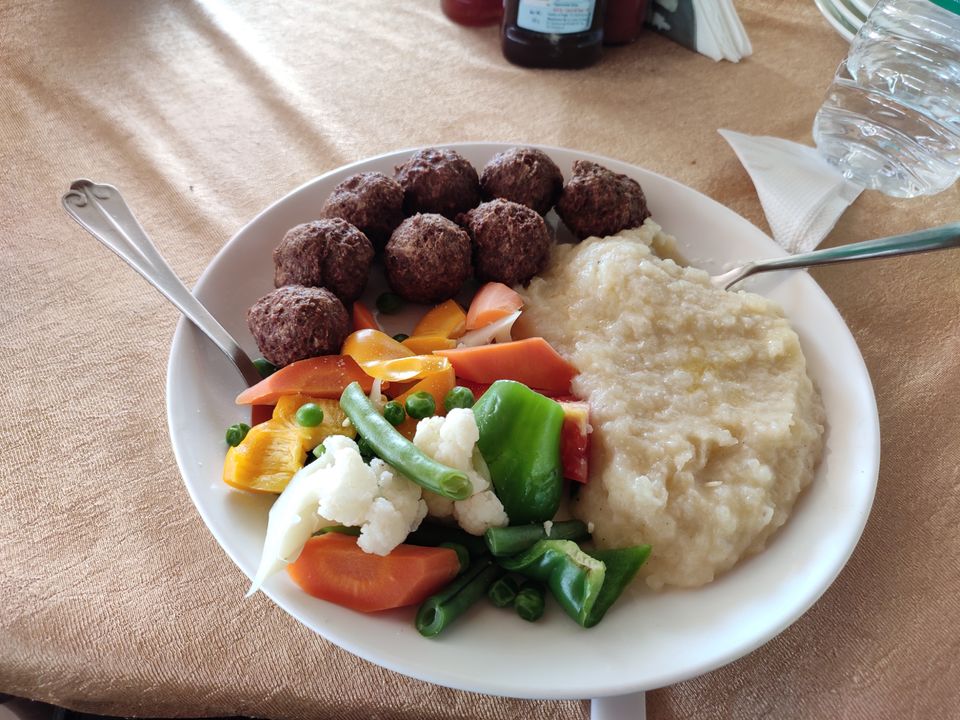 Bindu's Cafe:
While we were crossing this cafe there was an pleasant smell of coffee, which attracted us and we ordered cappuccino which was quite good. Which costed us around 90 I guess, I am not sure about the pricing. The view was as u can see in the image. Go there for sunset around 6:15 the sun sets by 6:30 to 6:40. Must vist place.
Sun-Francisco cafe :
The ambiance was pleasant and quite, Ashthetic kind of place, it was like a wide open space and the food was good I tried pancakes and cucumber juice for breakfast. The tree at the center makes the cafe more attractive and the place have lots of open space which is great, sometimes we need some open space to sit and eat instead of a cozy cafe.