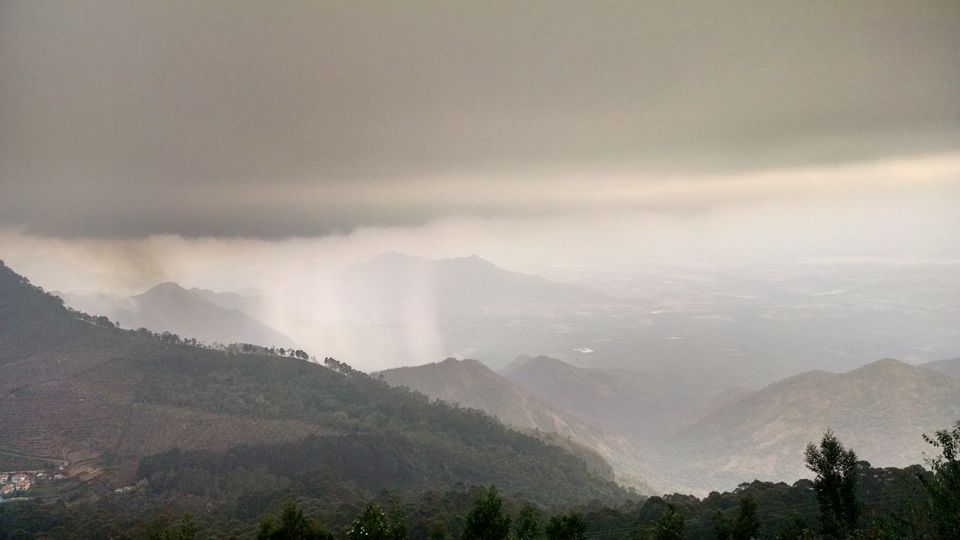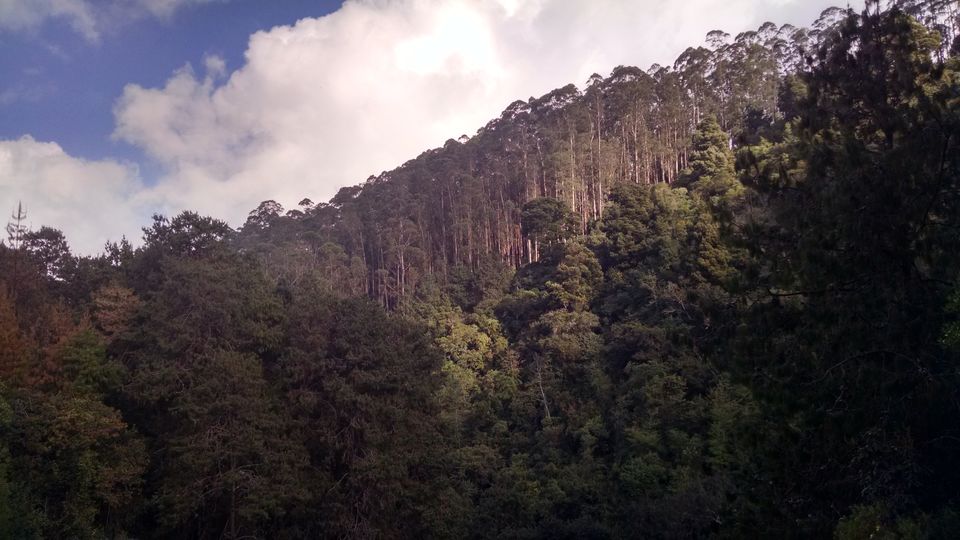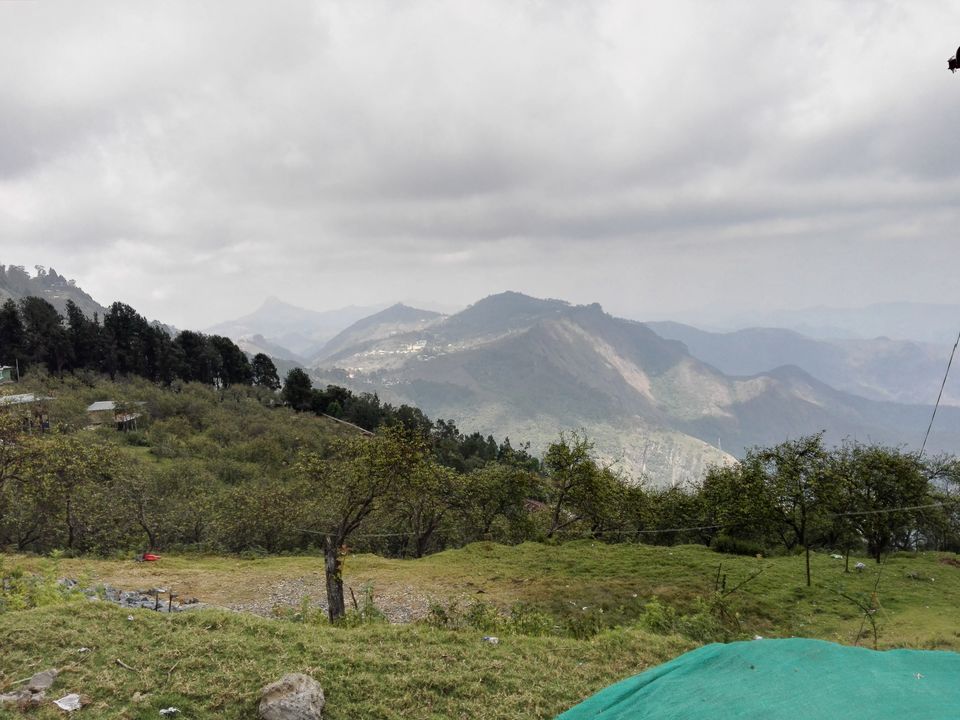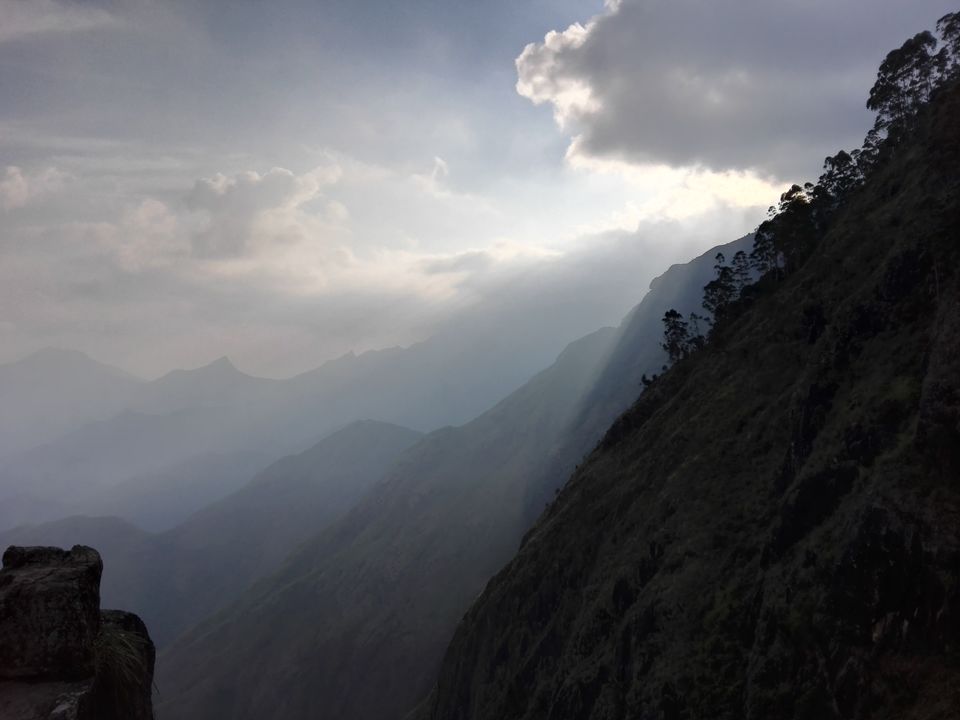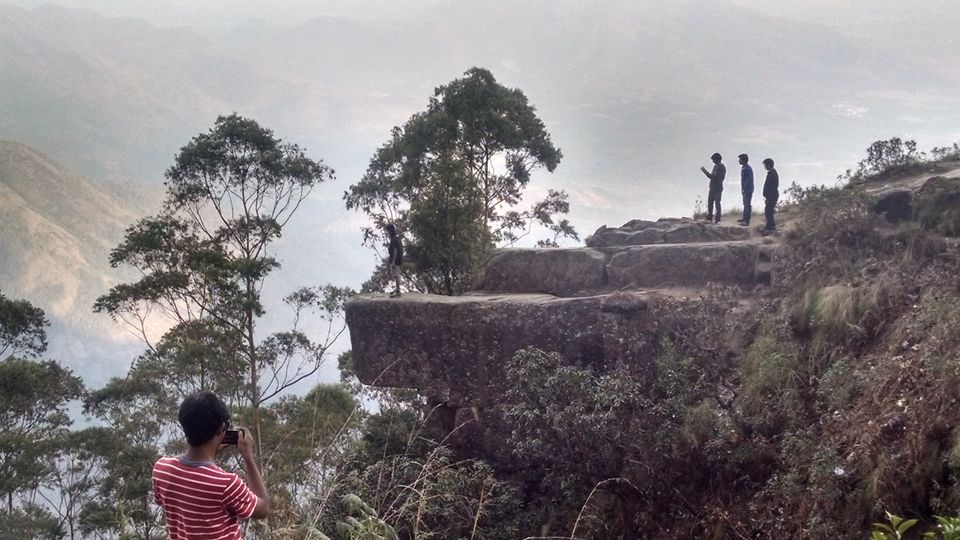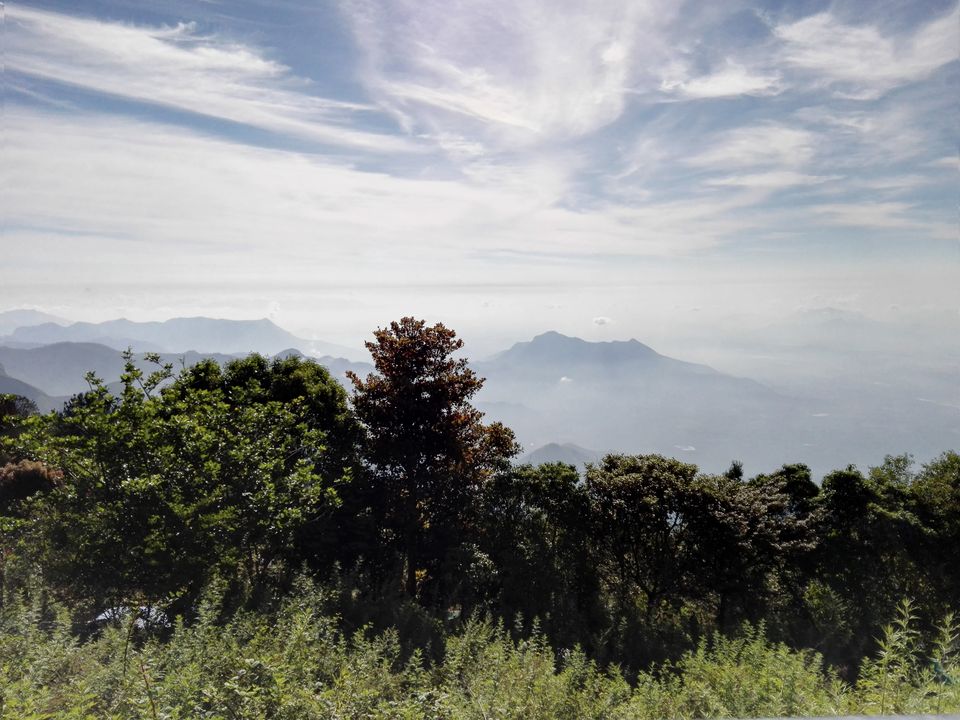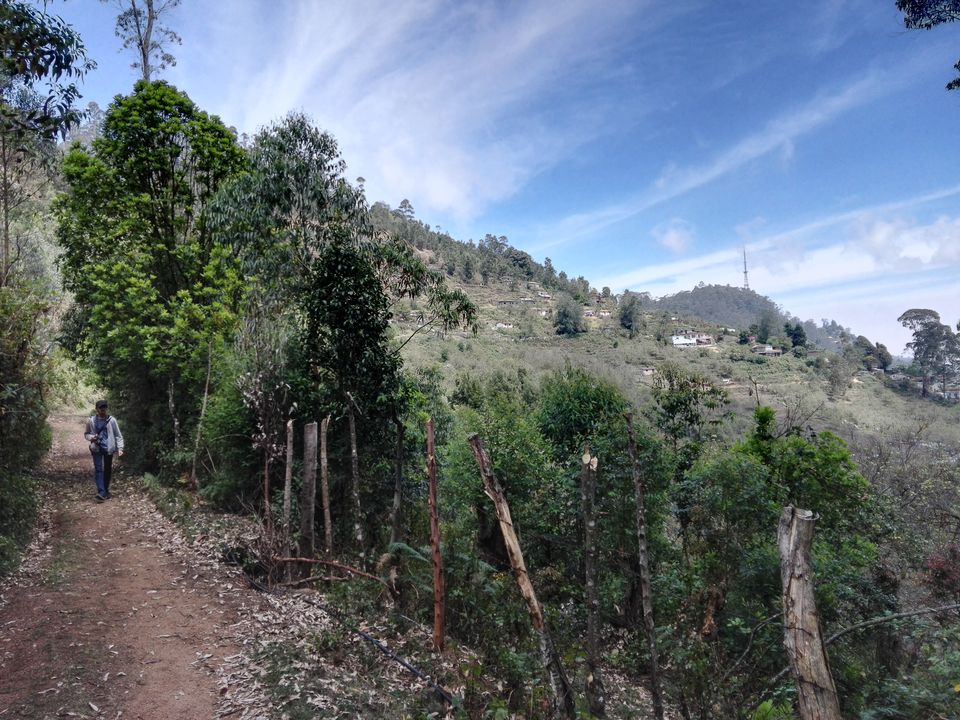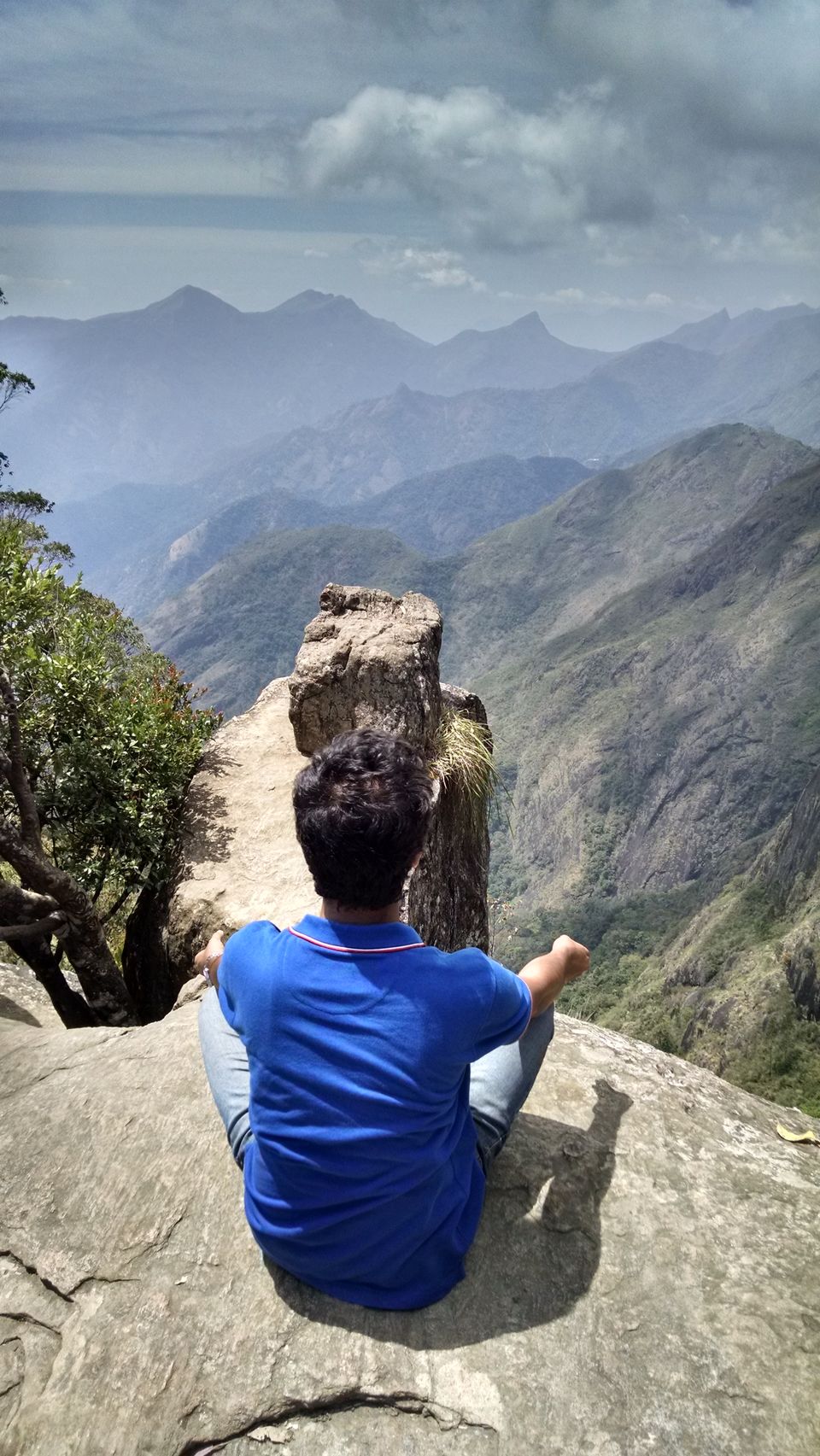 Kodaikanal is one the most popular hill station in south India. Located in Palani Hills in Tamil Nadu. It is also known as Princess of hill station. The place is about 7000 feet above the sea level. It is not only famous for adventure trips but also a famous Honeymoon destination in south India because of it heavenly beauty and it has the idiosyncrasy which leaves every visitor mesmerized.
As local people told me that Kodaikanal means Gift of forest and yes it is really a gifted city given by nature to people. The opaque forest with diversity of trees, colossal rubble in the deep forest wilderness and the alluring sound of water falling down the waterfall makes it a real gift for the visitors. Famous things of this place is Homemade chocolates, eucalyptus oil, plum and pears. It is also famous for a Kurinji flower which bloom only once in 12 years. If u forget to take woolen clothes with you and you feel cold then don't take tension you can easily get woolen clothes at cheap rate in famous Tibetan refugee bazaar.
As my trip to Kodaikanal cover cycling, trekking, boating and lots of adventure & thrill.
Kodai Lake
A glittering star shaped lake which sheen like a jewel amidst the beryl green wooden slopes. This 24 hectare lake is skirted by 5 Kms long, black tapped road is focal point of kodai. The serenity of this place cannot be expressed in words. If you want to feel it you have to visit it.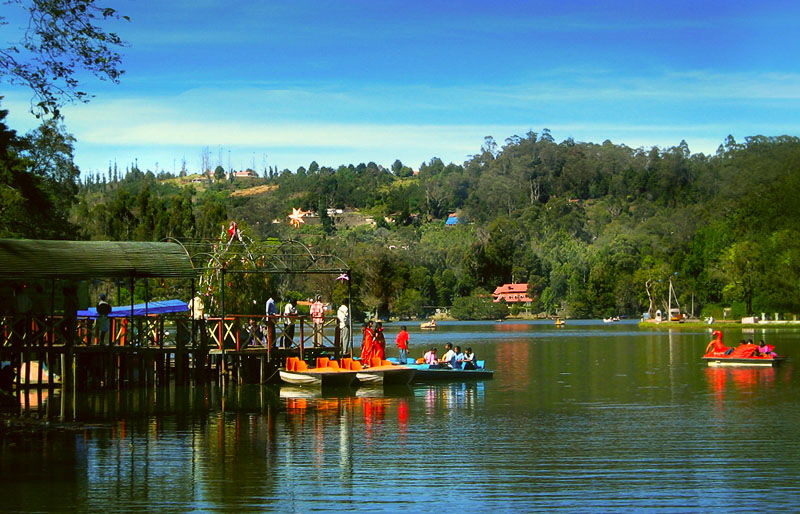 Coaker's Walk
We rented cycles from the lake as this place is about a kilometer away from lake and cycling on the slopes is one the best thing of the day you will do. Coaker's walk run along the steep, beryl green wooden slope. From this point one can enjoy the breath-taking view of the plains below. We also saw rainfall approaching us at this point, if you are lucky enough you will also get chance to capture that scene in your mind.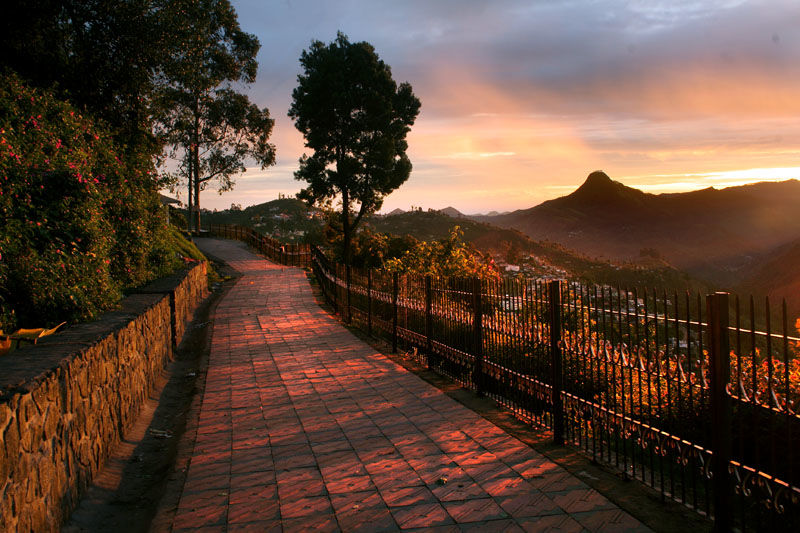 After this we went to visit local market, as we heard of home-made chocolates. We bought alot of chocolates as they are very tasty that you will lick the wrappers. The food there is also very cheap as you can have a tummy full meal at ₹ 100.
Guna Caves
The next morning we started our journey at 6 am as we had a long list of places to visit. We book a taxi for ₹ 1000 for complete sight seeing, you can easily get Taxi at cheaps rates. So the first place we visited was Guna Caves. It became famous after a tamil movie, Guna came before that it was known as Devil's Kitchen.The deep narrow ravines of the caves are now closed to public due to the tragic deaths of twelve youths there. These dangerous caves are highly protected now, and tourists can see sections of the cave system from afar.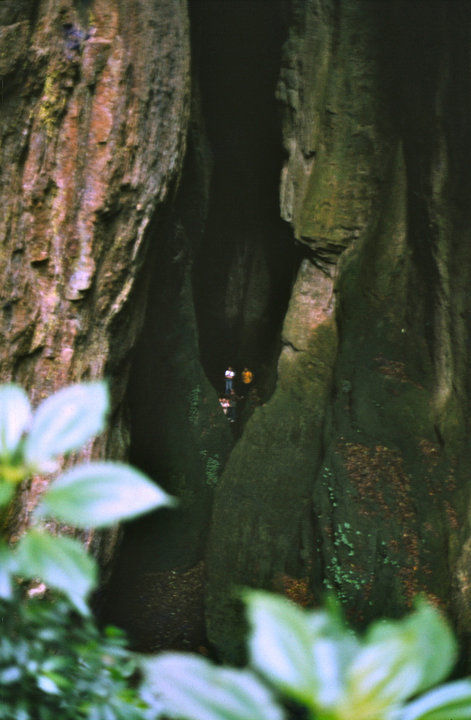 Pillar Rocks
It is about 7.5 kms from the lake. Three boulders stand shoulder to shoulder vertically measuring of about 122 meters providing a beautiful view. There is also an excellent public garden next to it.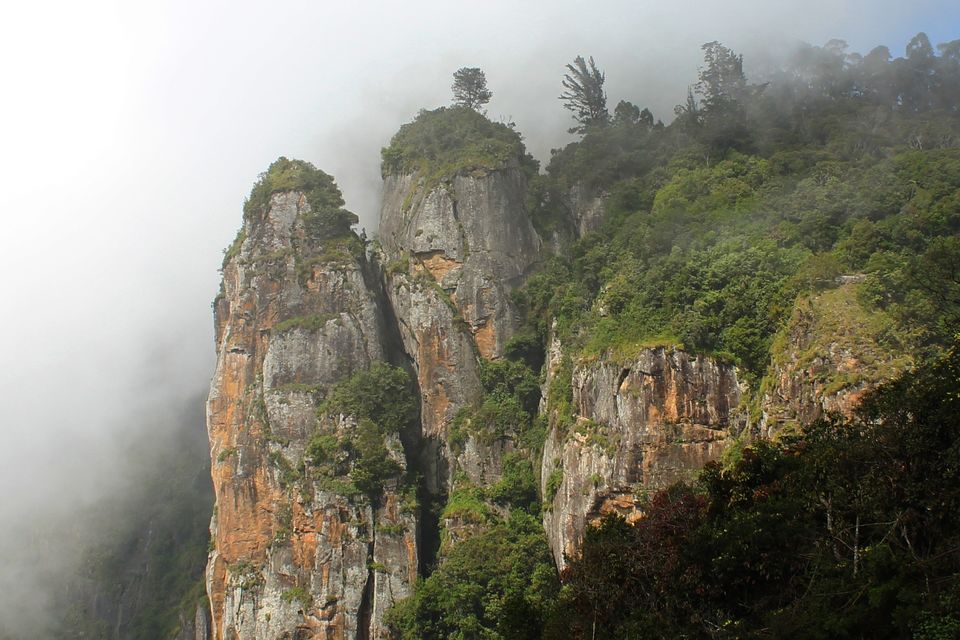 Pine Forest
The pine forest are one among the preserved treasures of kodaikanal which would mesmerize the tourists by its ambiance.This place is a gift of mother nature for people who love photography
In 1906 Mr.Bryant planned to grow precious timber, He started pine plantations in the south -west of the most excellent location to spend time to experience the most peaceful and memorable moments of life.
Exploring the pine forest on the way to Mannavanur you can see the forest floor roofed by "Magic Mushrooms" -allegedly hallucinogenic-you would try to find out.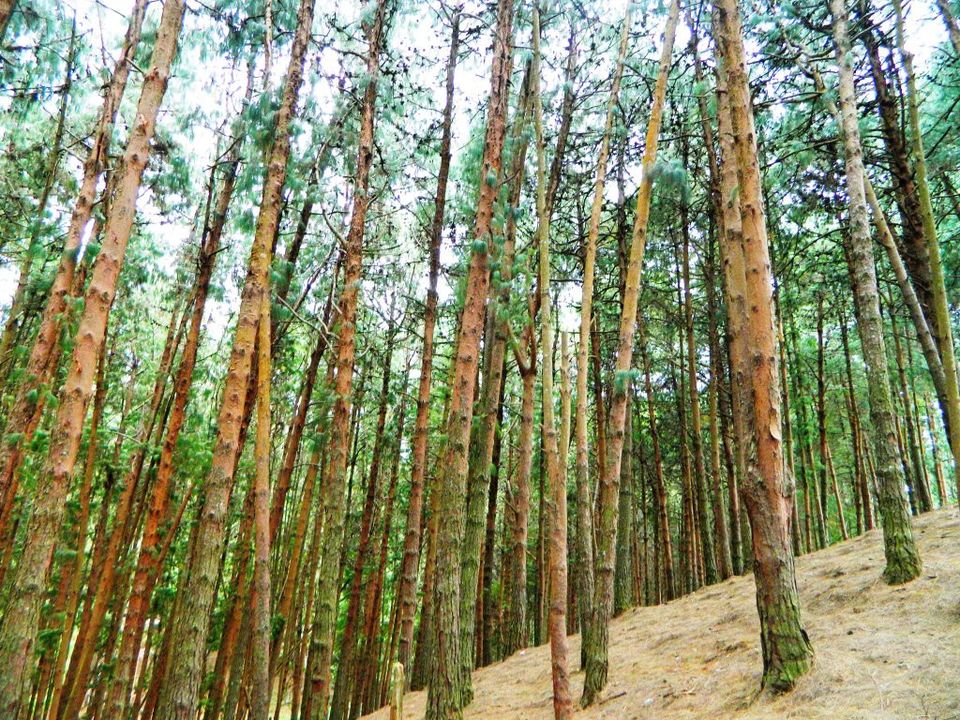 Suicide Point
This is now know as Green Valley view, has an excellent panoramic view of the plains and a sheer drop of 4,900 ft overlooking the Vaigai Dam to the south. The stairway leading up to it is highly commercialized and lined with rows of shops to tempt tourists. As the valley is very deep, dense and dangerous, recommended to see with precautionary measures. Many people did suicide from this point, government increased the police and guards at this place.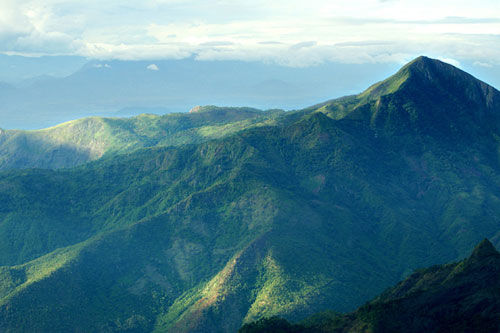 Silver Cascade Fall
It was our next stop. It is 8 kms far from Kodaikanal. Waterfall formed from the outflow of Kodaikanal Lake.The water quality is poor and not good enough for bathing, so please don't try to take bath because you can get rashes and other bacterial diseases as a gift from this waterfall. This impressive waterfall is a popular stop for first-time visitors. There are a few souvenir and fruit vendors and many monkeys here. There is also a smaller but more serene waterfall below the bridge which crosses the stream here.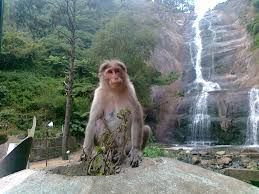 Our journey for day 2 came to and end with these so many breath-taking places having adorable views.
The next day we went to Vattakanal.
Vattakanal
Vattakanal is better known as 'Vatta' by most or 'Little Israel' by the villagers that observe a large number of Israeli tourists who flock there from October onwards. It is located along a range that has been labelled 'one of the top 25 biodiversity hotspots of the world' as many rare and endangered plants and animals of the country are found here. Tourism is the main form of income for the villagers of this region and people looking for a heavenly getaway into nature choose Vattakanal as a holiday destination. It's a paradise of flowers and foliage with clouds rising from the valleys under you rather than over!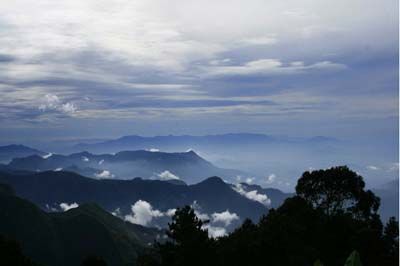 It is one of the best place for the person who loves trekking. After capturing this wonderful place scenic beauty and encountering wild bison and capturing it in our cameras we went to Dolphin Nose.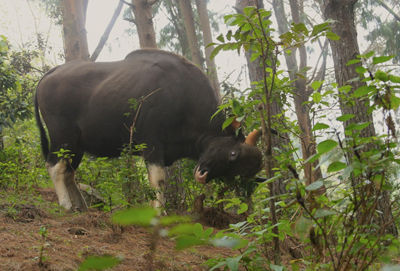 Dolphin Nose
Dolphins nose is at a distance of 8 kms from the bus stand. There is an old road after crossing Pambar Bridge near levinge stream. A rough curve rounds the hillside which leads to a point where a flat rock projects over an awful chesm of 6600 feet deep. This is Dolphins nose. On the way, beautiful views of plains and steepy rocky eascarpeints called rolling hills can be seen. The old village of vellagavi can be reached through the rugged bridle path. A perfect place for photography, so don't forget to brink your camera.
There is a Echo point near by Dolphin nose, where you will get the reflection of your own sound. So here you can try your complete madness with your friend and family.
With this our 3 days journey came to an end. This journey was full of fun, adventure and excitement.
Tips for Travellers:
Must visit Vattakanal and try to stay there for a day and enjoy its beauty and serenity of nature.
Must carry some woolen clothes as it will be little bit cold around month of October to February.
Make sure you are using Vodafone or Airtel because you will not get signals of other networks.