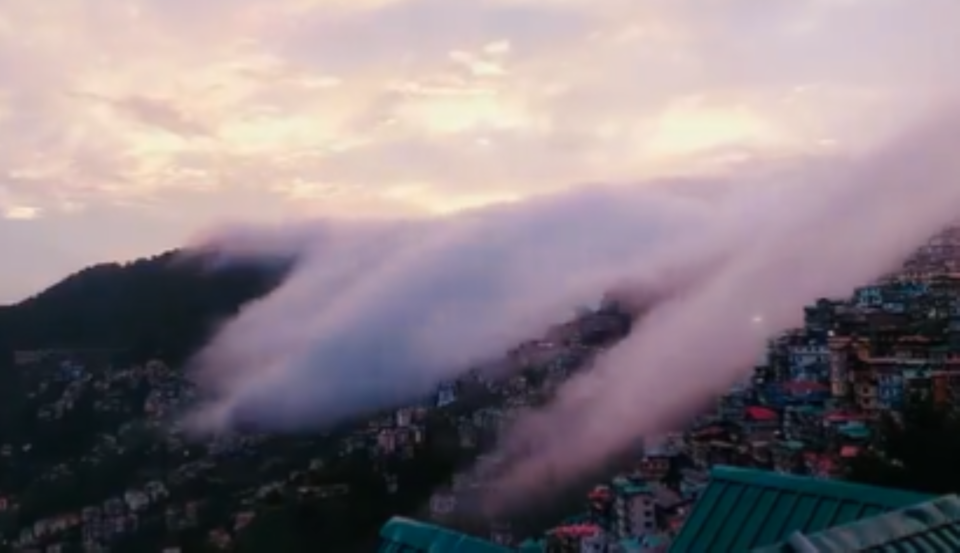 Rows of clouds rolling down scenic valleys: this is what Nagaland looks like on a regular day!
Nagaland's Minister Temjen Imna Along recently took to Twitter to share a video of a cluster of clouds floating down a sloping valley in the state of Nagaland. Leaving viewers mesmerized by its beauty, the short clip soon turned viral among Netizens. The Minister even challenged all viewers to guess the location captured by the video in the caption.
"Clouds floating down the valleys, Isn't it beautiful? Guess the location. Thank you to Paolenthang Tuboi for capturing this mesmerizing video!", the Minister shared in the Tweet.
In what appears to be a time-lapse, the video starts off with a panoramic view of the valley around dawn. As the clip progresses, rows of clouds can be seen floating down the hilltop houses as the video transitions unto nightfall. The 30-second clip manages to perfectly encapsulate the charming natural beauty of the Northeastern state.
The Tweet currently has 251.1K views, 13.1K likes, and 1279 retweets. The comment section of the Tweet is filled with pleasant remarks appreciating its beauty. Many users even attempted to guess the location captured by the clip. Some even went on to state that the landscape looked similar to that of Kohima, Nagaland's capital city.
In another recent reshare, the Minister revealed the location of the clip to be that of Kohima!
"It's our Kohima, situated in the south at an altitude of 1444m above sea level, occupies pride of place as the capital city of Nagaland" - is what the Tweet mentioned.
Have you ever been to Nagaland? Tell us about it in the comments below. Or write about it here on Tripoto.