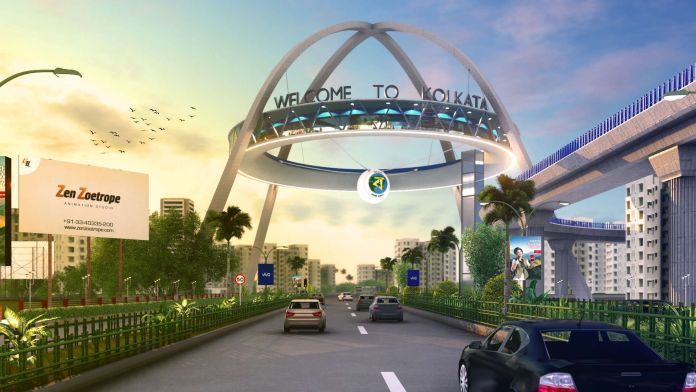 The popularity of the 160-ft high sky dining restaurant in Bengaluru which opened a few months back is an indicator of the growing trend of unique restaurant themes in the country. While hanging restaurants are common across the world especially in Asia, India is yet to catch up on the phenomena.
To the delight of foodie and culture enthusiasts in Kolkata though, it now has it's very first hanging restaurant. Biswa Bangla Gate, the Gateway to this city of joy now has a restaurant that will host the city's very first hanging restaurant offering you 360-degree views of the city.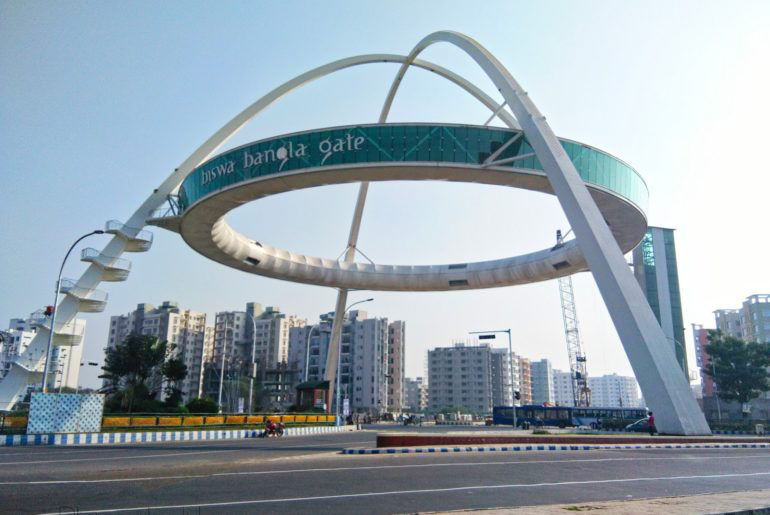 This Oval shaped restaurant is perched on the 55-metre high Kolkata gate at Rabindra Tirtha in New Town. Started in March 2017, this project was completed over a period of 20 months and a massive budget of 25 crores. This steel and glass structure is a unique addition to the many wonders of the city and is designed with materials which make it resistant to all types of natural vulnerabilities.
Firhad Hakim, Urban Development and Municipal Affairs Minister, West Bengal recently inaugurated this restaurant. With a capacity to seat 72 people, it will initially open for 50 people. A Fine dining haven, it will be open for guests between 7 pm to 10 pm, after the entry to Biswa Bangla Gate gets closed for general public. Perfect for a romantic dinner with the city's dwindling night lights in the background, it gives you terrific views of the city.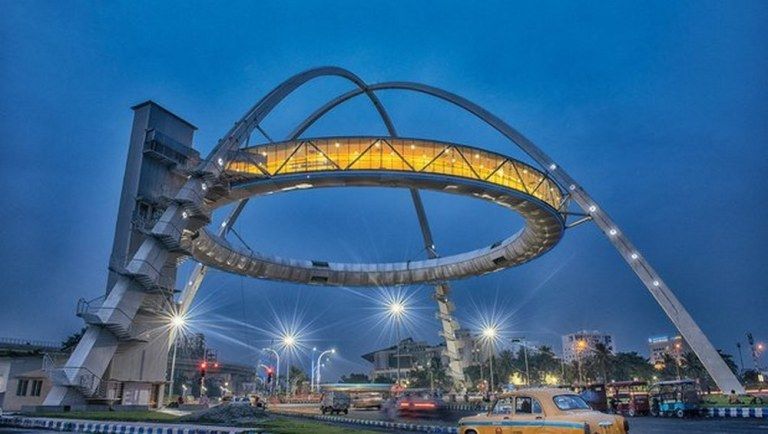 Taking this experience further, the gallery will have special lighting that is in place to exhibit a different feeling with battery powered candles to serve as a prop for a romantic candle light dinner. It will also have other amenities including free WiFi.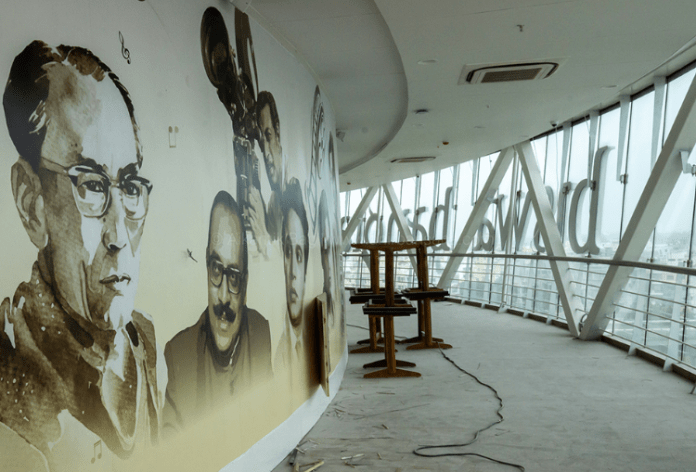 However, if you are not keen on a dining experience, then you can also visit the observatory which has a viewing gallery and will be open from 12 pm to 5 pm. For safety purposes, it will allow upto 100 people at a time. You can purchase these tickets online on Bookmyshow.com or Hidco website and can stay upto 1 hour during your visit. 25m above the ground, you can reach here with the help of elevators installed. The gallery will have on display Bengal's rich culture and history. The tickets are priced at Rs.100 per person.
Do you have any interesting stories to share? Write about them on Tripoto.
Check out videos and more on Tripoto's YouTube page!
Frequent searches leading to this page:-
kolkata hanging restaurant, hanging restaurant in kolkata, biswa bangla gate restaurant, hanging restaurant kolkata, hanging hotel in kolkata, biswa bangla gate kolkata