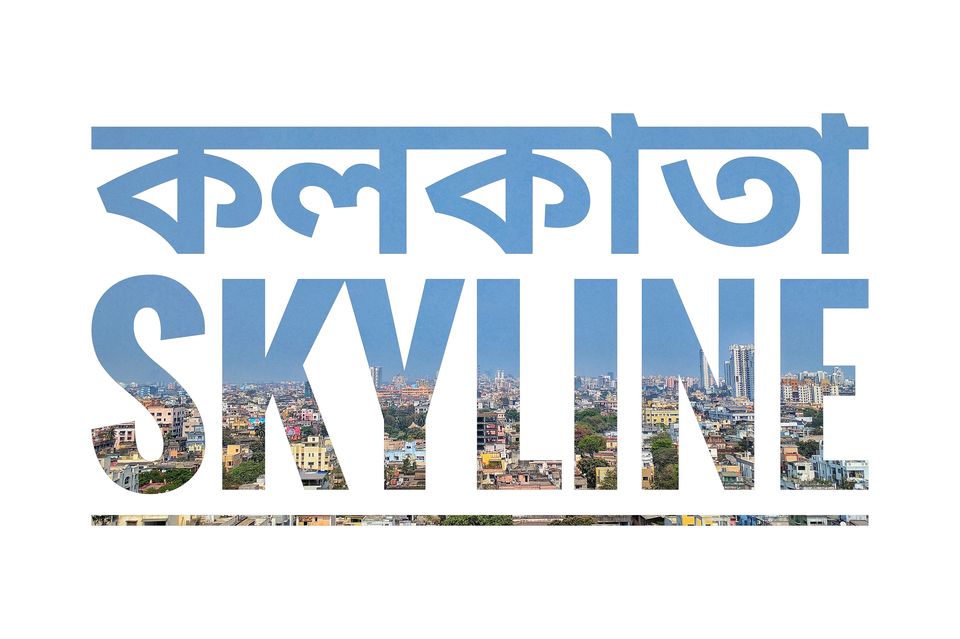 Most often, people say Kolkata is one of the most 'overrated' cities that have an edge towards imperfection. I would ask you to ponder about this statement after reading this piece.
I am a Bengali who is not a native of the city of Joy but of my motherland India! However, my Bengali values and cultures are not less than a native of Bengal or probably more than them because I stay almost 1,492.4 km away from the city. So let us find out from the eye of a non-native Bengali that why on earth she found solace in that city; is that city truly joyous to be termed as the city of joy?
One fine morning, my parents wake me up to inform me that we would be travelling to Kolkata in another week to visit my grandparents. For a ten year old child, that could have been another experience of visiting her grandparents but for a twenty year old girl that specific travel was the stepping stone of her evolving to a lady with spark!
Right from the time I landed to the huge Airport of the city, the Bengali letters caught my attention- there was an earthy feel to those words. I do read and write Bengali profoundly but there was a uncertain magic in those letters inscribed in the huge entrance of the airport. Though the city was terribly hot and humid in the early month of July but I was very lucky to witness the timely splash of the season inspiring several hearts to fall in love! Yes the rains of Kolkata brought about a sudden splash of raw fragrance of the wet earth that I had always missed in my life! Those greeneries and splendid sun etched its wonders in my heart. How beautifully, has this city balanced its greeneries and the concrete constructions.
It was nearly 6 pm in the evening and as I entered my grandparent's locality, I heard a thousand cacophonies of some "instrument" which was unknown to my teen ears. Later my mother informed me that as the dawn was preparing its dark coating over the city, the Bengalis blow their "Sankha" commonly known to us as Conch. It seems that they jointly blow their "Sankha" to lull their gods to sleep. What an amazing way to embrace the dark nights!
The first thing that I started exploring with was its food! It is said that a foodie can resist a man for their food so how could I miss out the street side rolls, momos, "phuchka" or "golguppas" and lot more? The street side shops offer momos with delicious soup which is bound to give you a mini foodgasm! The first smell that caught my nostrils when I entered my grandparent's house was the overwhelming smell of the mustard oil commonly known as the "Shorsher Tel" a must have for all the Bengali household of the city. However, since my mother makes me eat her home made cuisines all most every day, I left with my cousin to have a date with the eateries out in the city!
So I would like to bring out some famous hit-list eateries that I tried covering in my 20 days trip-
Golbari- located near Shyambazar famous for its "Kosha Mangsho". If you want to satisfy your tummy with tender meat of Mutton you should not miss a chance to visit this place.
Mitra Cafe- located near Shyambazar is famous for its Fish and "Fish Kobiraji"- an ultimate Bengali cuisine for your brunch! However, the diet conscious individuals should strictly stay away because the fresh fried oil-bathed fish delicacy would definitely give hard time to your diet and of course your taste-buds!
Coffee House- located near College Street is one of the oldest cafes of the city that has seen the freedom fighters planning their next moves to generations till date. There you get the best of coffee
and fish finger, fish fries at amazingly nominal cost. You cannot miss out the multi-dextrous crowd visiting this place.
Mocambo- located at Park Street gives you a splendid evening with your friends where you get the best offers for your beer and some awestruck continental food. Amongst all you should hit the Devil Crab- oh how cheesy the dish is! You would get the whole crab meat cooked in white sauce and cheese and believe me when I say you will have a cheesy, tenderly meat overdose - I MEAN IT!
Arsalan- Well the Biriyani lovers would find it hard to resist the typical Bengali Biriyani served in this oh-so famous restaurant. You will get the rice with a whole potato, egg and of course the juicy and spicy chicken! Believe me, after you have a plateful of Kolkata Biriyani, you would like to install a mini Kolkata in your respective city for the love of this Biriyani.
Teretti Bazar- This township offers you not only authentic Chinese homemade foods like Chicken Dumpling, Prawn Chips and Pork Sausages but you would also find authentic Chinese descendants relocated in this area. The unique part of this area being the Goddess Kali's temple which serves its "Prasadam" as Noodles! Such an Indo-Chinese bond!
Oudh 1590- located near Lansdown is the perfect eatery in case you want to experience the ambience and food of Lucknow and its Dum Biriyani.
Olly Pub- Want to have some good booze with your mates that too in a pocket friendly range? Well you can visit this place near Park Street which serves you not just your favourite booze but also some great snacks to nibble on. Chicken rum ball and dry chilli chicken belongs to two different food families but ordering them both at a same time would blow your taste buds and your tummy with a good night's sleep for the day!
Enough of tickling your taste buds in these famous restaurants, it is time to narrate one of the most shocking fact - it is the only city that serves a sumptuous vegetarian meal only at INR 15!!! You don't believe me? Neither could I believe this because; I spend nearly a lot of Rs 15 on my 'Marlboro Lights' in Delhi, while this city still serves a meal with the same money. Trust me the quality of food is no cheap standard but I cannot guarantee you the health of your stomach after few days though!
For the next few days, I tried exploring the shopping destinations of the city where I was a bit disappointed. You know 'Lajpat Central Market' and 'Sarojini Nagar' is a typical "Delhiite" thing and you cannot get over that street shopping spree no matter where you go.
I knew I had just two days left from my 20 days' trip. Accordingly, my cousin took me out for a stroll near the banks of the river Ganges! I believe that was the start of my vagabond life wherein I experienced goose bumps when I saw the vast Ganges sweeping my feet overlooking the huge 2nd Hooghly Bridge on my left and the famous Howrah Bridge on my right! I do not know what mesmerised me the most- the beautiful sunset, the river or the picturesque bridges in front of my eyes! That sparked an interest in my heart to be a vagabond who can experience the same sunset but a different water body flowing in another city! I wanted to feel the same way as I felt in that evening! I would compromise every luxury which does not stand a chance in front of such natural beauty! My creative mind was overflowing with imaginations where I could visualise huge snow-capped mountains, a splendid sunset and a river in some other land! How breathtaking it would be to explore this Ganga which gives life in plains taking birth itself in the Gangotri amongst the snow-capped Mountains! I must say, that the Government of West Bengal have taken special care in maintaining the standards of the water body that they take pride in!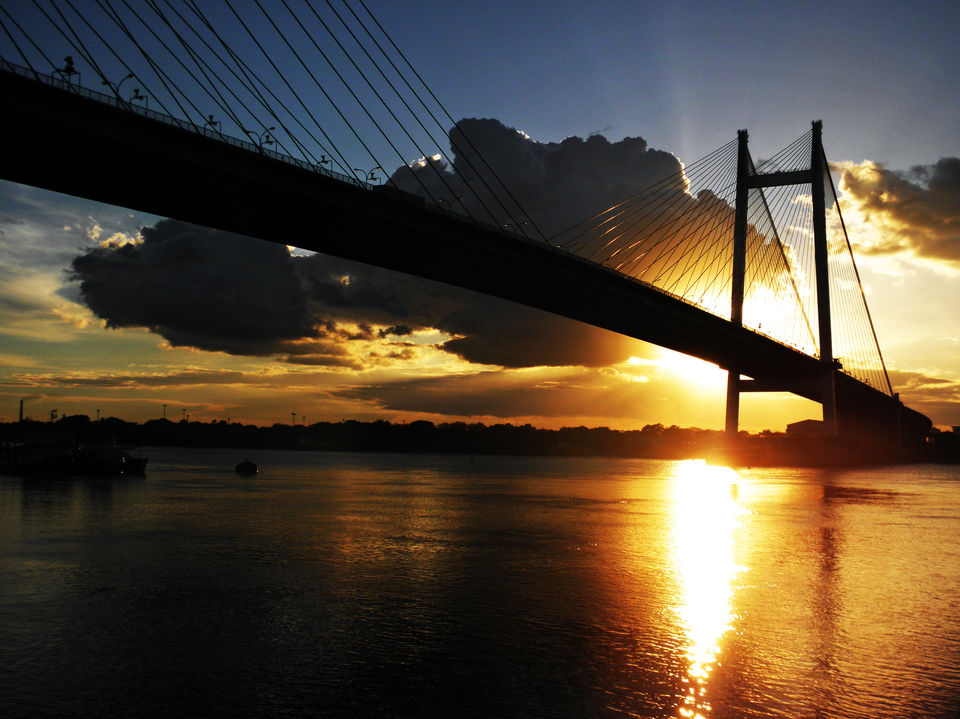 One day one of my school friends planned a visit in their college- St Xavier's, Kolkata that stands amidst Park Street. The crowd and their dressing sense was not at all over the top but was so real, as if each people have dressed up basis their personality. You will find so many varieties of dress-ups in that campus. She took me to the campus auditorium which held a lot of different peer groups practicing variety of activities- from fashion shows, to theatres till dance and music extravaganza! Amazed, I asked my friend whether they are practising these art forms for any upcoming festival and to my utter surprise she stated that this is a normal evening for the "Xavierians" as they do not need a festival to practice their passion! Now I know what all is missing in my Delhi college campus! Rightfully, this city is the cultural hub of the country because every city might have a singer, a footballer, a cricketer or a dancer in it; but this city has thousands of such talented bunch in all most all the houses of the city!
On the 20th day of my Kolkata trip, I had mixed emotions, something that was least expected after visiting a city. I did not fall in love with any one human being out there, but I believe I fell in love with all of them! I did not understand whether am I leaving behind my roots or am I taking my roots along with me! Whether am I a stranger in Delhi or am I a "Delhiite" who would love to go back to the land which made her encounter with her soul!
Only then did I understand that I cannot be lured by a man who awaits me to snuggle in his arms but of course his land! After all a vagabond fall in love with the land and not the men!
Well, even while composing this piece I had to cut short of my precious experience of the 20 days, but have skimmed through that preciousness which gifted a new "ME"! So would you still assume Kolkata to be an overrated city full of imperfections or would you visit this land which has love and warmth intertwined in all its individuals? Believe me, if you want to feel the love- the real emotion that binds the human race, then pack your bags and visit this place of India and feel for yourself what love is to them!
Frequent Searches Leading To This Page:-
kolkata city tour package, kolkata city tour guide, kolkata city tour by west bengal tourism, kolkata city one day tour package, kolkata city tour itinerary
Another aspect of the city that thrilled me was the balance between the simplicity and extravaganza! Kolkata now has space for extra-ordinary residential buildings that boosts to be one of a kind after Singapore's Marina Bay! The newly built 'Atmosphere' located around Science City will make you gap for your breath. This is a pair of two residential blocks joined by an aerial swimming pool cafe. What more could you demand of from the city of Joy!
Gradually, it was time to bid this beautiful city a Goodbye. I would miss the overly-illuminated city with street lamps that have illuminated my heart. I would miss the beautiful warmth of its people who never fades to pass their warm smile and a shoulder of help even to the strangers. The city has ethereal beauty, probably the beauty of its simplicity that mingles amongst its people, its air and the alleys of the city. I would miss that one hell of an evening in one of the famous college campus of the city- St. Xavier's which practices more of the extra-curricular activities than the overall colleges of India! This needs a special mention in my piece because that one evening made me connect with dance, music and arts like never before.