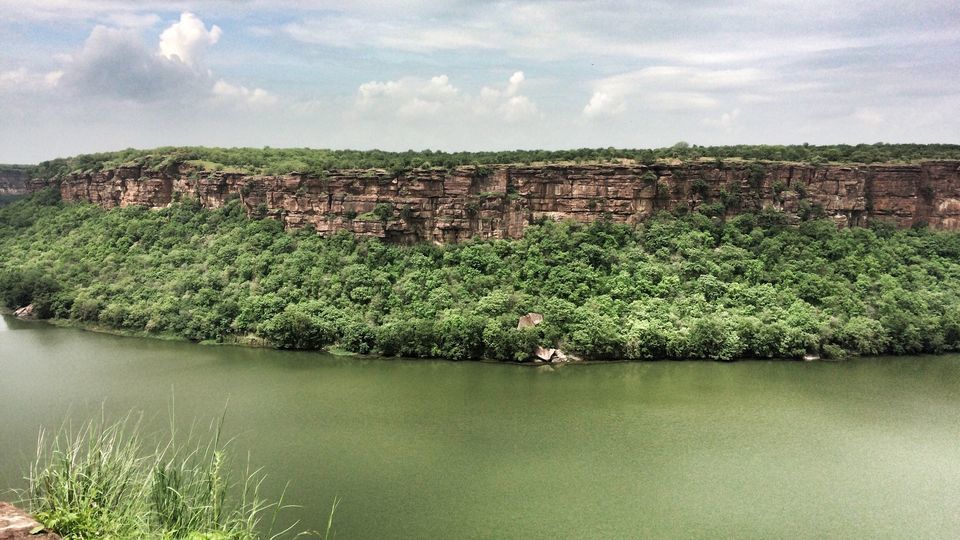 Rajasthan is full of surprises. There is always something that you can marvel at after every few kilometres, and more often than not, in the places that you least expect. For instance, Kota is an ordinary town brimming with more coaching-centres than it can possibly hold and does not command a lot of tourist attention. Its only moments of fame can be accredited to its mentions in a certain popular Rajasthan Tourism ad, a Chetan Bhagat novel, and Bollywood's fairly recent Badrinath ki Dulhania. But it takes a very nominal amount of fact-finding to realise that it is one of the most underrated jewels of the land of the royals. A significant testimonial to this is the Garadia Mahadev Temple, a shrine dedicated to Lord Shiva, which is merely 30 kilometres from the main city.
All About Garadia Mahadev Temple
Situated on a cliff about 500 feet above sea level, it is one of the few pilgrimage spots in India devoid of prasaad shops, tea stalls or eateries. So apart from a couple of ignorable selfie-takers, expect nothing else to come between you and spiritual solitude. But wait, there's more! Meet the main hero of this entire story…the surreal view.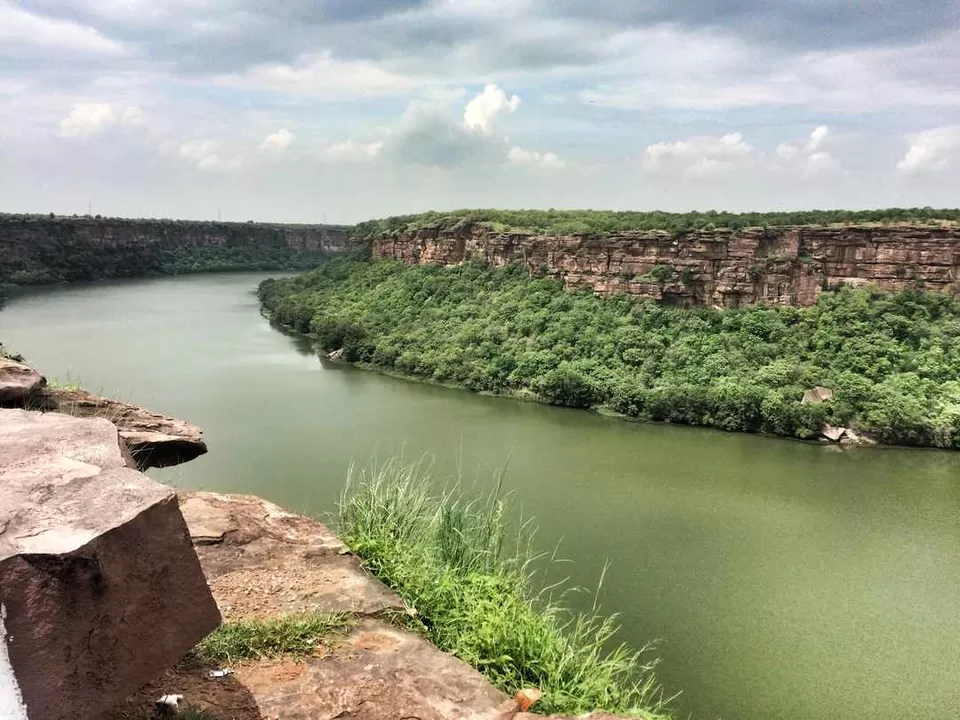 Just a few steps from the Garadia Mahadev shrine, lies the perfect viewpoint that gives you a painting-like picture of the Chambal valley. This beautiful gorge can well be India's (slightly modest) answer to the Grand Canyon. Between the gorge flows a calm Chambal, reflecting a striking hue of teal composed of the lush greenery and blue skies surrounding it. If you happen to visit during monsoon, expect to spot a couple of small waterfalls gushing from in between the rocky cliffs. Trust me, you'd want to spend a good amount of time in this picturesque spot so pack yourself a light lunch and make a picnic of it.
Getting around Garadia Mahadev
Air
The nearest airport is Jaipur. The temple is about 260km from the city.
Rail
Kota is the nearest railhead. Several regular trains run between Delhi and Kota.
Road
Garadia Mahadev Temple lies on a slight detour from NH 76 that runs between Allahabad and Pindwara (Rajasthan) and is well-connected to Jaipur and Kota. It is about 30km from Kota and it's best to hire a local cab from here. After covering a stretch of about 25km on the highway, look out for a road diverting left. You will have to cover the last 3km on a non-concrete road before finally arriving at the forest gate. Public transport is also available from Kota but it drops you a good number of kilometres ahead of the forest and you definitely do not want to walk that isolated stretch.
Ideal For: Nature-lovers, photographers, spirituality and inspiration seekers.
Entrance fees: The entry to the temple is free. However, it is situated in a protected forest and the Forest Conservation Department charges the following: Indian Citizen-₹75, Non-Indian Citizen-₹500, Students-₹20 (you must carry a valid ID). There is also a separate charge on the entry of vehicles: Two Wheeler-₹30, Car-₹250, Bus-₹400.
Opening hours: 7am to 8pm (visiting after dark not advised)
When to go
The ideal months to visit Garadia Mahadev are between August and January. However, late monsoons are the best time to experience this place at its prettiest.
Have you discovered something unique like the Garadia Mahadev temple? Write about it and help travellers on Tripoto. Got any queries about travelling in India or abroad, ask the community of travellers on Tripoto.
For regular travel inspiration, subscribe to Tripoto's Youtube channel.
Frequent Searches Leading To This Page:-
chambal river canyon, garadia mahadev temple best time to visit, garadia mahadev temple rajasthan tourism