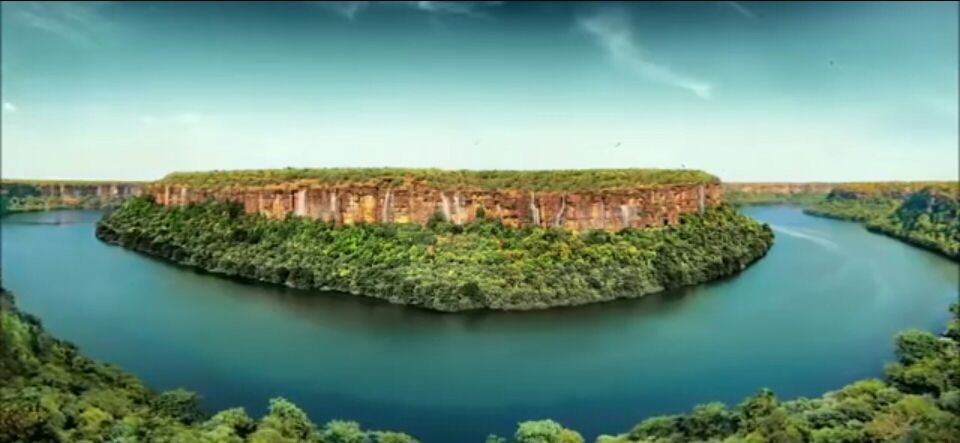 Nature's beauty at its best and if you are nature's lover than this place doesn't disappoint.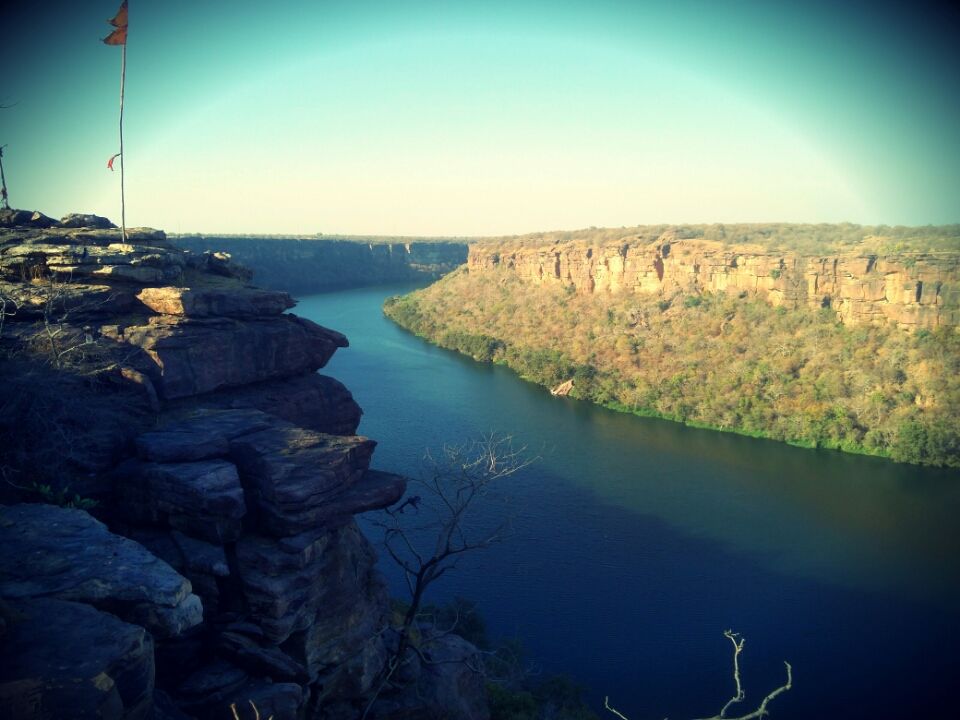 An adventurous road lead one towards this magnificent scenery, so if you plans to visit this place than be mentally prepared that you are about to experience one of the most memorable trip of your life where you can find the scilence of jungle many monkeys, some deadly snakes, scorpions and mysterious ways and attractive trees.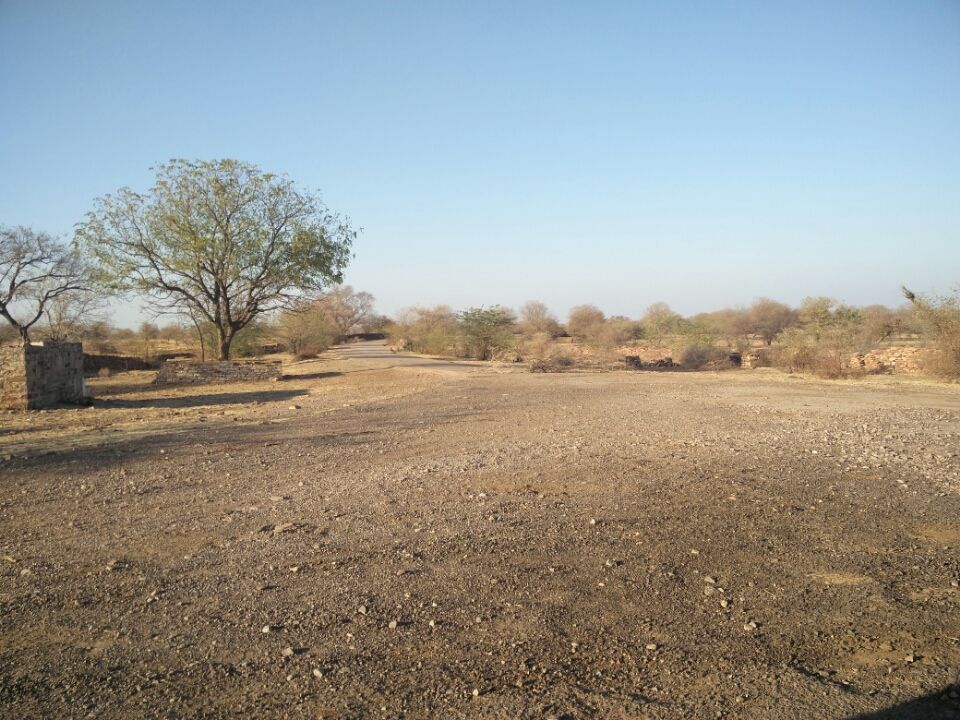 So scared or curious, ahaan :) be curious just above is the way which divert us to visit Garadia Temple.
Garadia Mahadev Temple is a noted shrine of Kota, located near the Chambal River. It is located near the NH-76 that leads to Dabi and Chittorgarh. If you're someone who enjoys spectacular views, then this place doesn't disappoint. It provides one of the most mesmerising views you can hope to find of the Chambal River, gorge and the plains. The shrine can be reached by descending a few steps where you can pay your respects to Lord Shiva. The place is a tad remote and isolated from regular tourist hotspots but is worth the journey you have to make. Nature lovers can sit here for hours, absorbing its tranquillity and pristine beauty. Budding poets, writers and artists can count on being inspired by the still, blue waters and surrounding wilderness. If peace, blessings, nature's splendour and privacy is what you're looking for, you won't find a better place than this.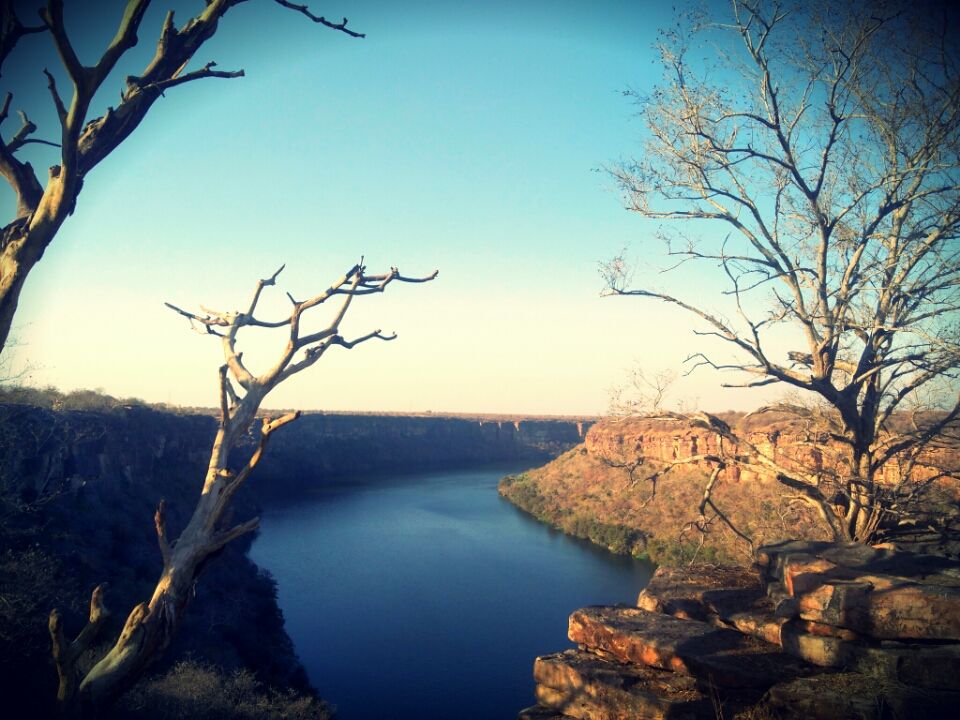 Best transport to go is by road and I followed Maps but after such a point over maps you will find to get divert from highway road before 6 KMs of the destination but unfortunately you will find that diverting road on the left is blocked by a big wall so you can't get off your car and go. Check this point below :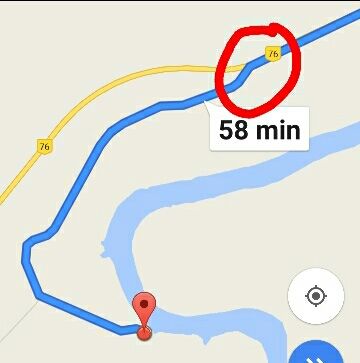 Red circle shows one need to get divert on left but it's a big road block so there's no another way on maps to visit the destination but don't get disappointed one needs to go ahead on same highway for another some KMs and take first next left where is board showing direction for Garadia Mahadev Temple.
So I recommend it's a must visit place in one's life but here's suggestion to go in group of atleast 4 person ignore to go alone.
Find the glimpse of this place below :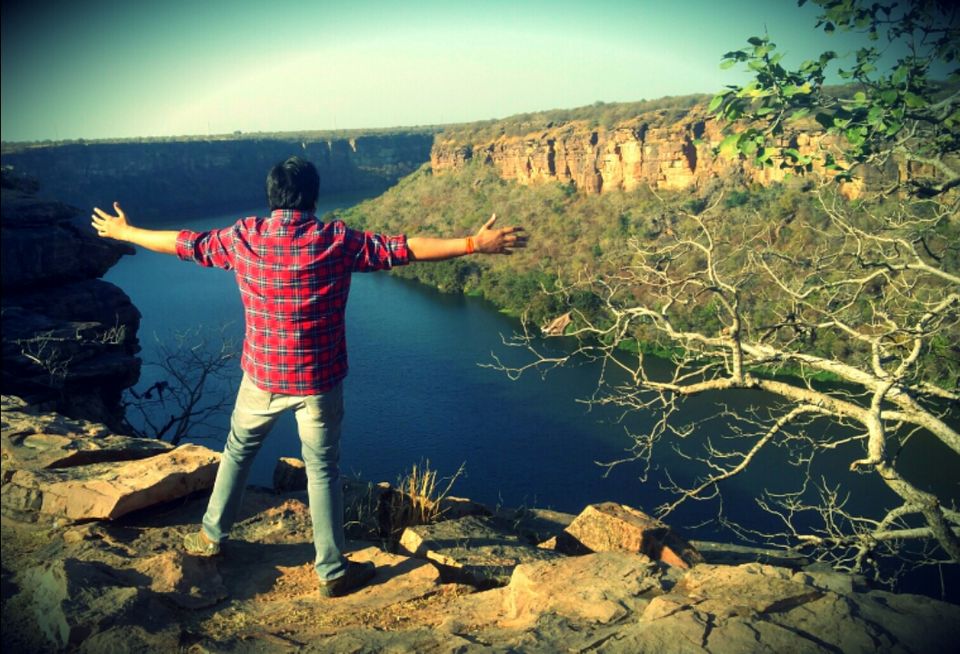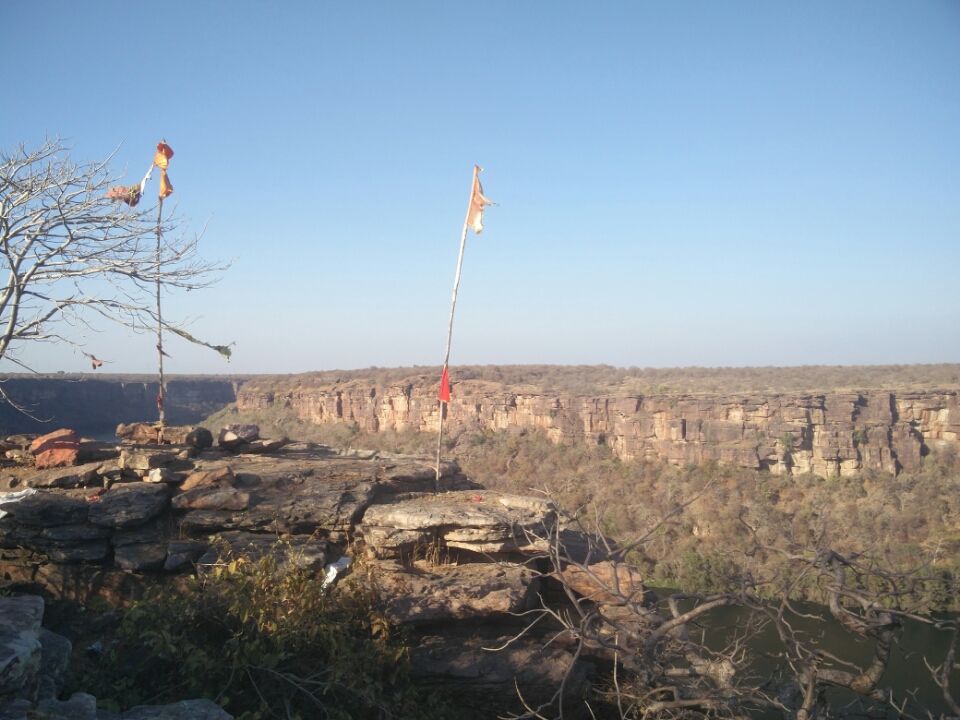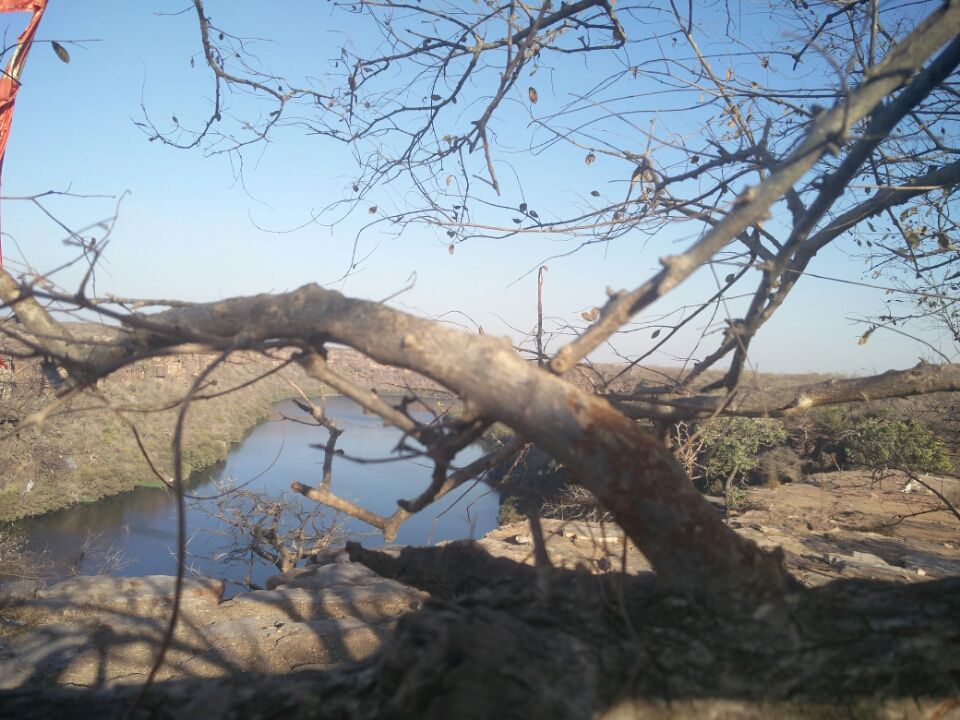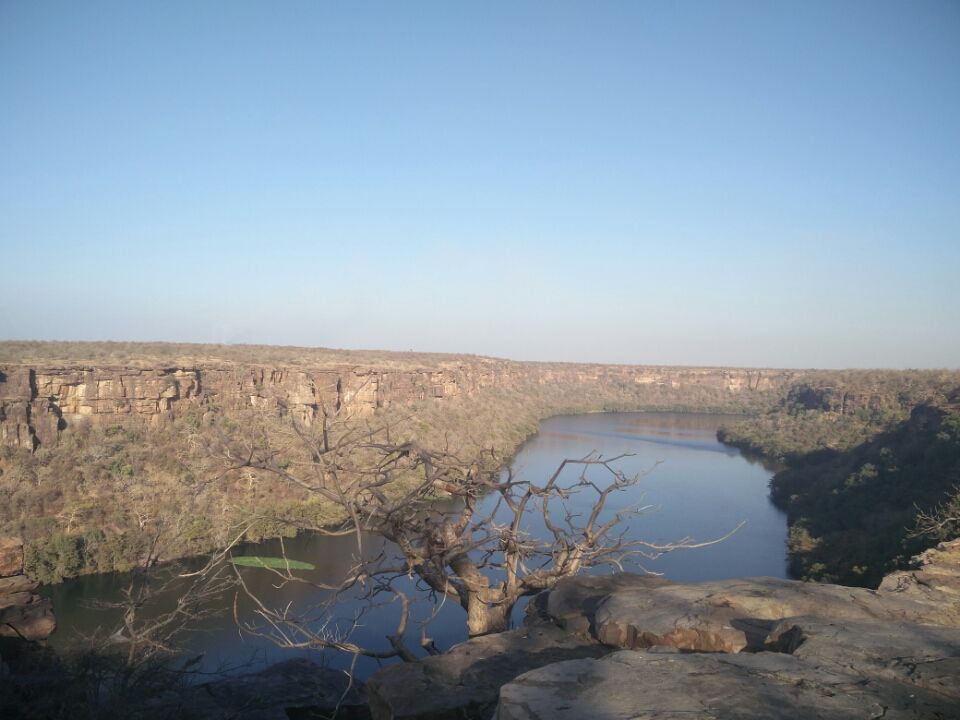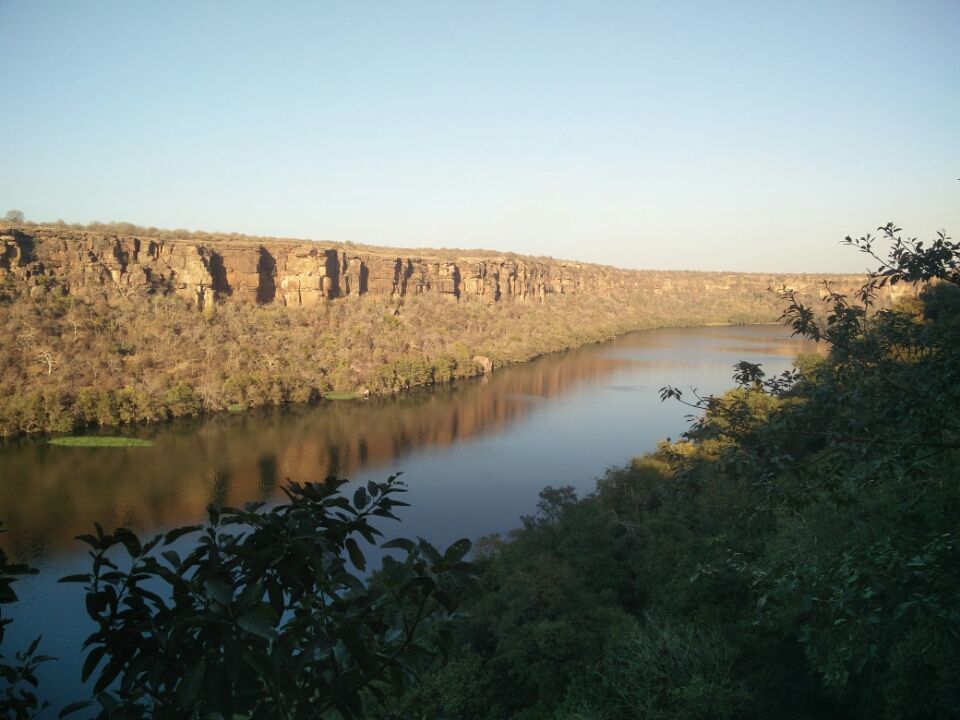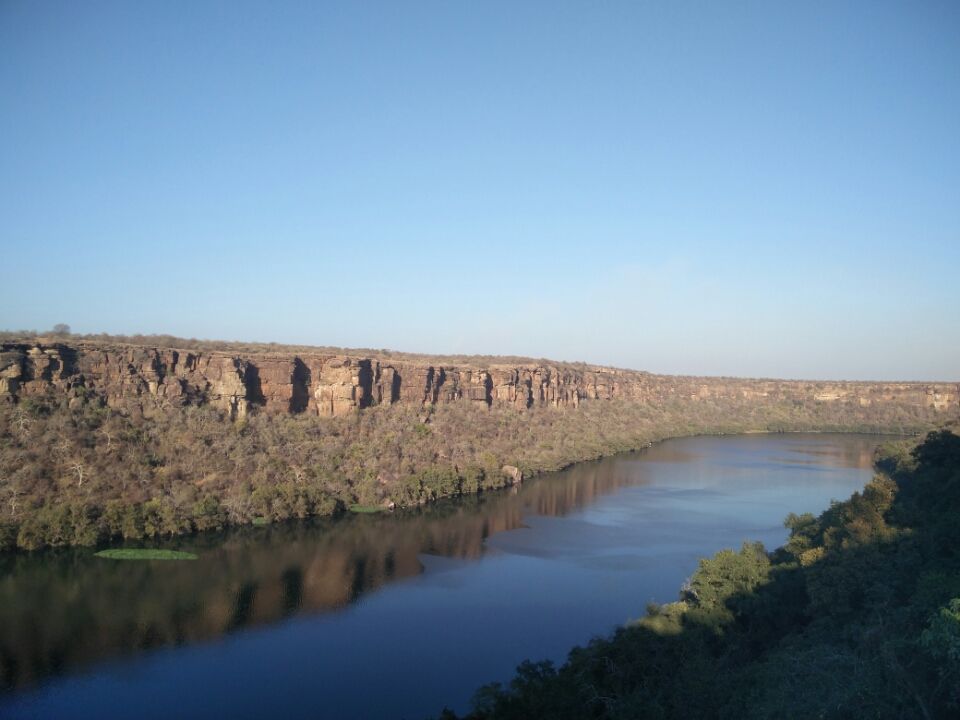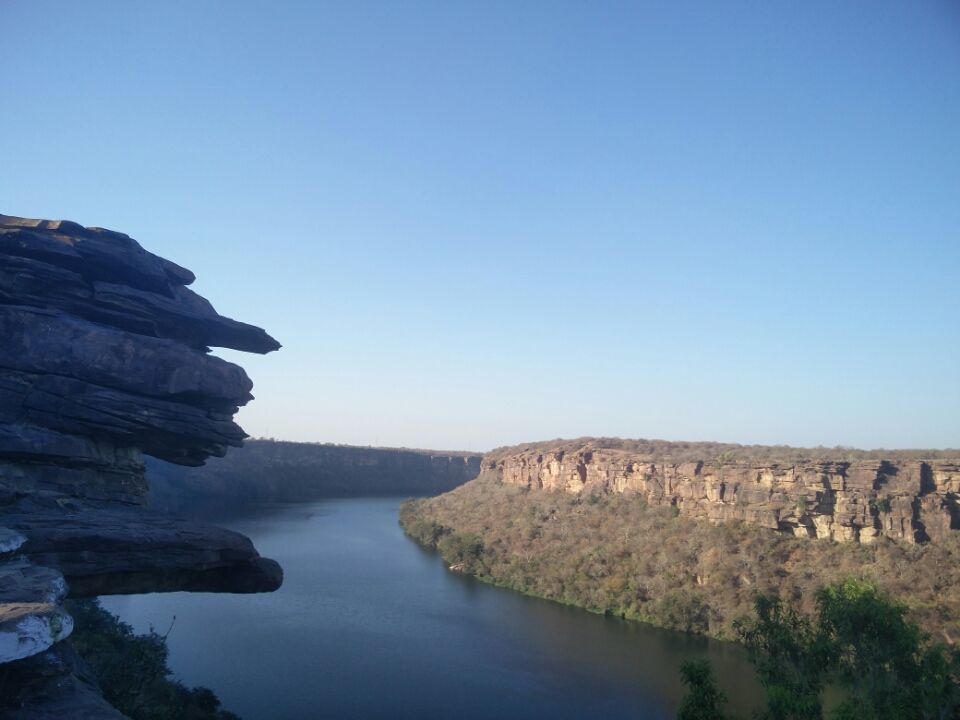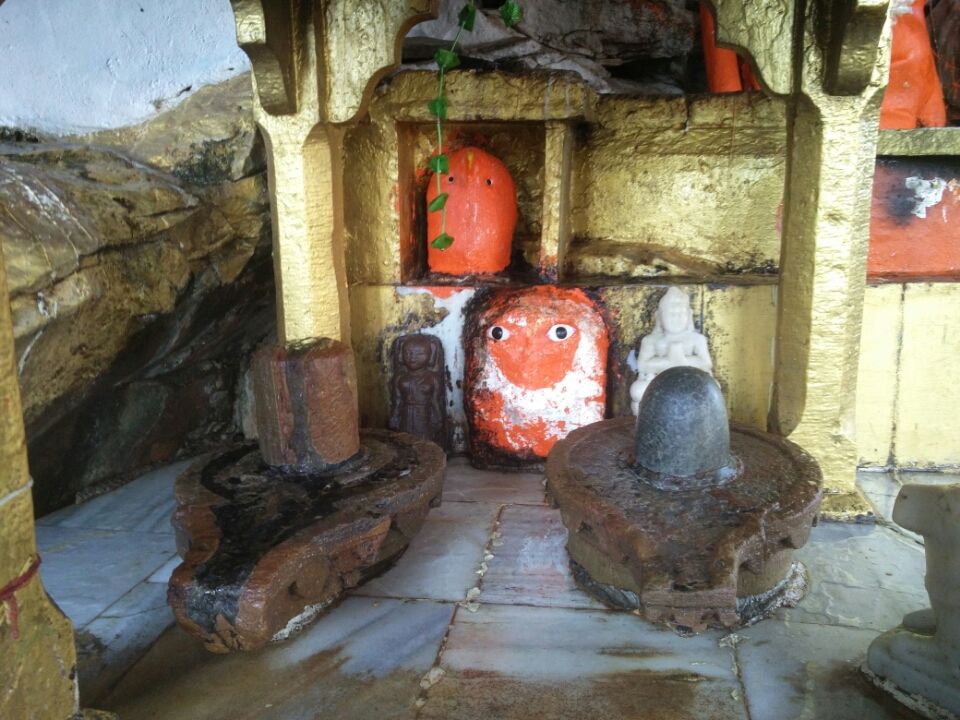 The Temple of Lord Shiva.