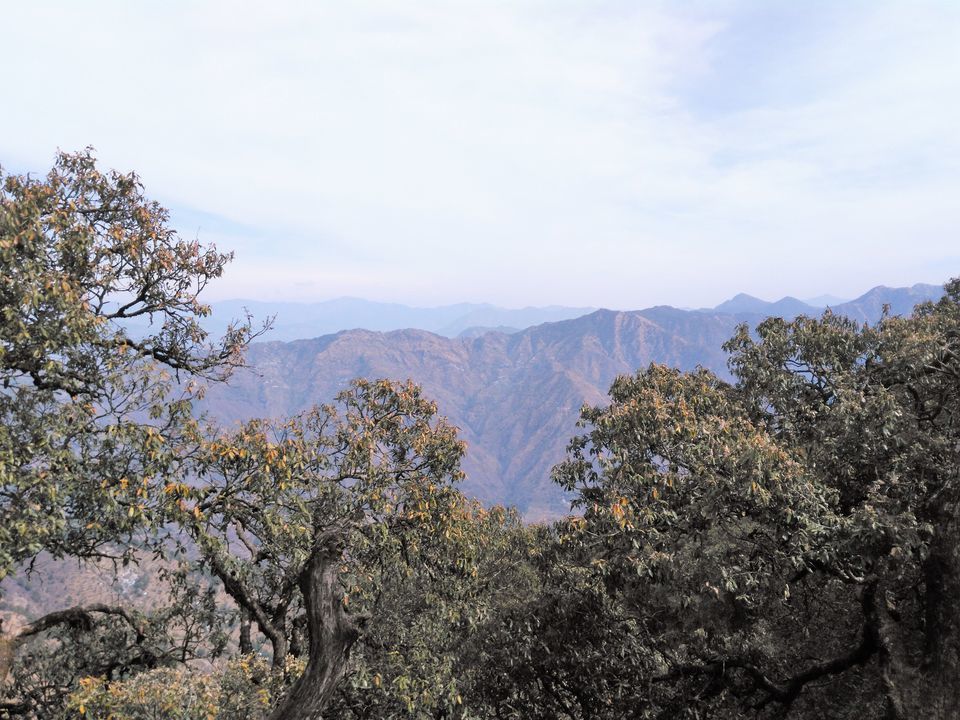 A solo trip was one item unchecked in my bucket-list until I got the opportunity to travel to Lansdowne, the land of mighty Garhwals.

Lansdowne is a hill station and also the cantonment town in Pauri Garhwal district in the Indian state of Uttarakhand. This peaceful hill station, originally known by the name of 'Kaludanda' (Kalu means black and Danda means hill) got its current name from its founder, Lord Lansdowne, in 1887. This place was developed to cater to the needs of a new recruitment training centre of the Garhwal Rifles. Currently, this place is home to the command office of the Garhwal Rifles.
Day 1: Delhi to Lansdowne
Lansdowne is easily accessible by roadways and railways. I opted for the latter option. There are no direct trains to Lansdowne from Delhi. I booked Mussoorie Express that leaves Delhi from the Sarai Rohilla railway station at 10.20 pm and reaches Kotdwara station somewhere round 6.00 am. Kotdwara is the nearest railway station from Lansdowne situated at a distance of 41 km from the city. From the station, you can hire a shared auto that wait at the exit to take you to Lansdowne. They charge around INR 70 -80 per person. The alighting point is the market area from where everything is easily accessible.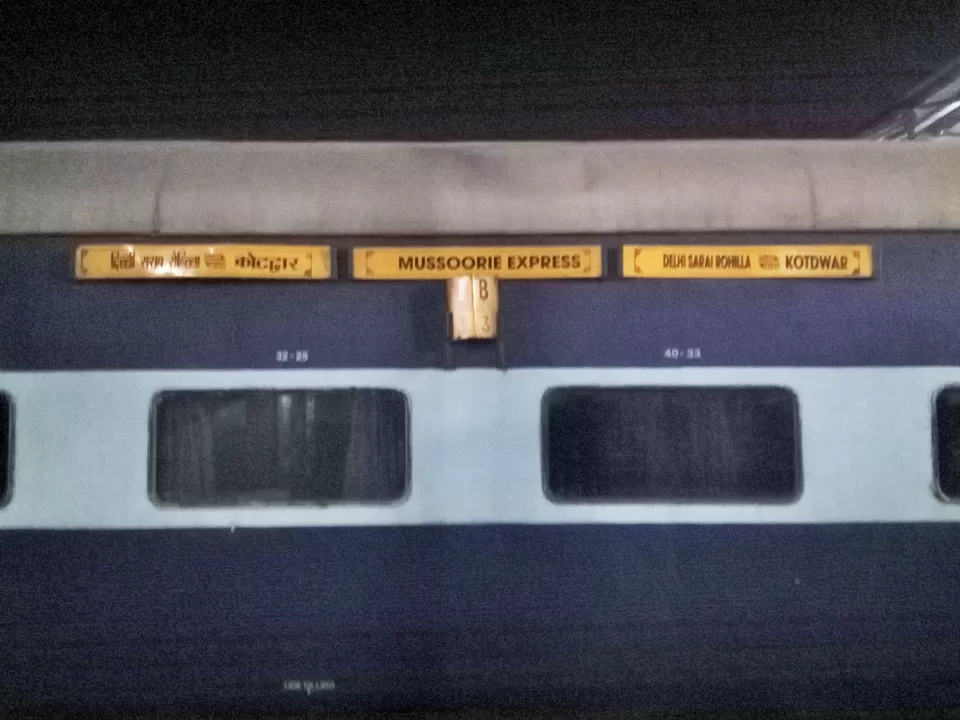 > Santoshi Mata Mandir: I decided to start from the highest point and travel downhill. Santoshi Mata Mandir is located atop a hill and gives you an exclusive view of the mountains and valleys. There is a bit of a climb of around 50-60 steps to reach the temple. This quaint little temple has a quiet and peaceful ambience. It is neatly maintained so you can walk barefoot without any hesitation. Interestingly, this temple is located in front of the sunset point and you can satisfy your eyes with the splendid view of the color-changing skies when the sun sets
o Timings: All day open (not preferred to visit after sunset)
o Entry ticket: Not required.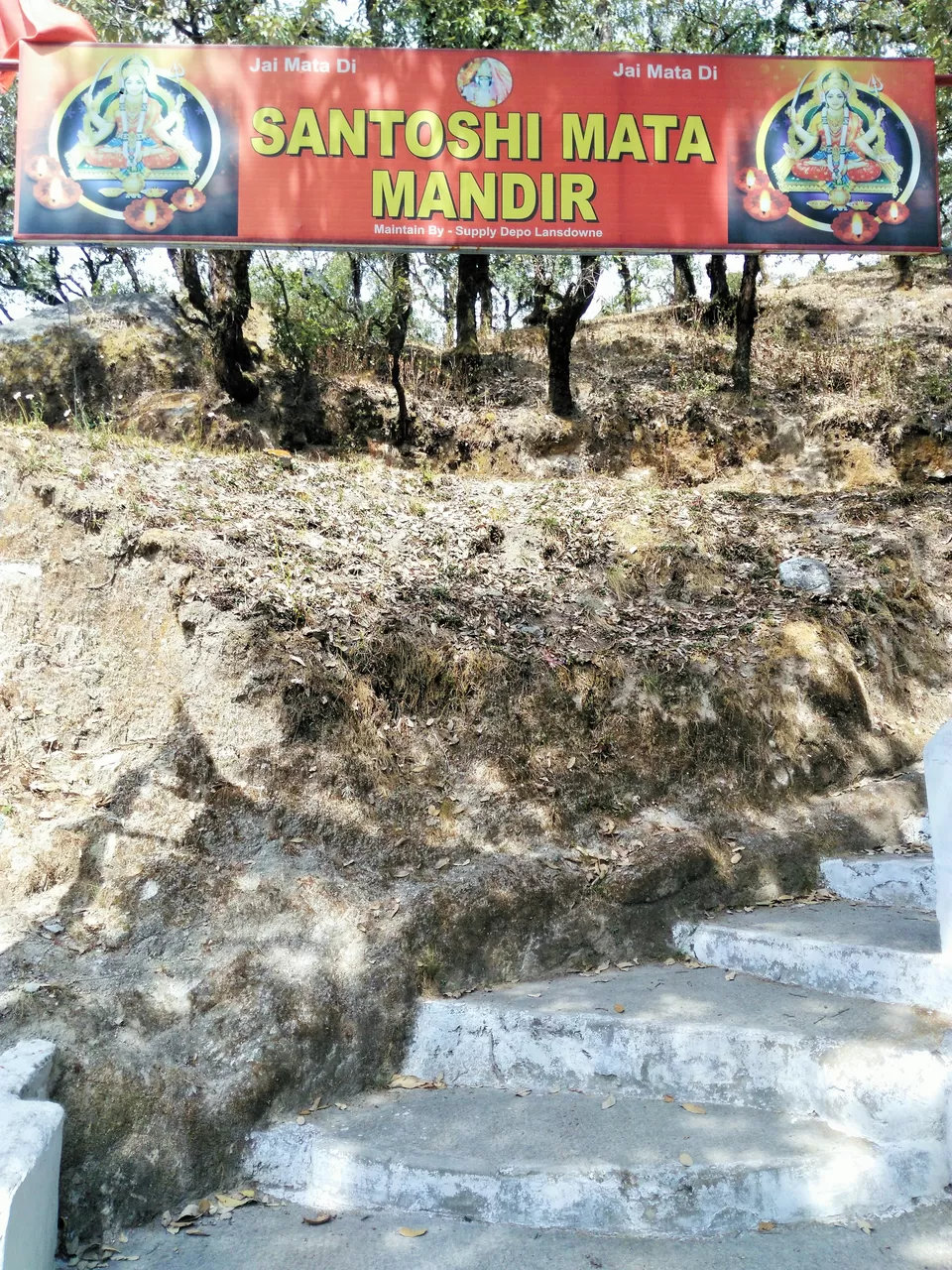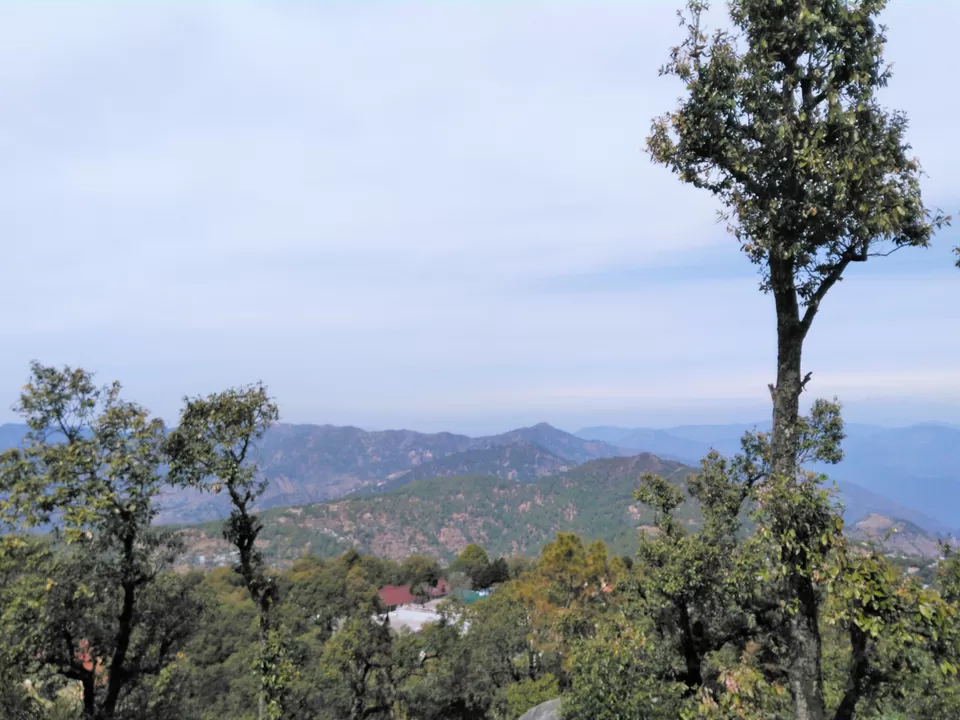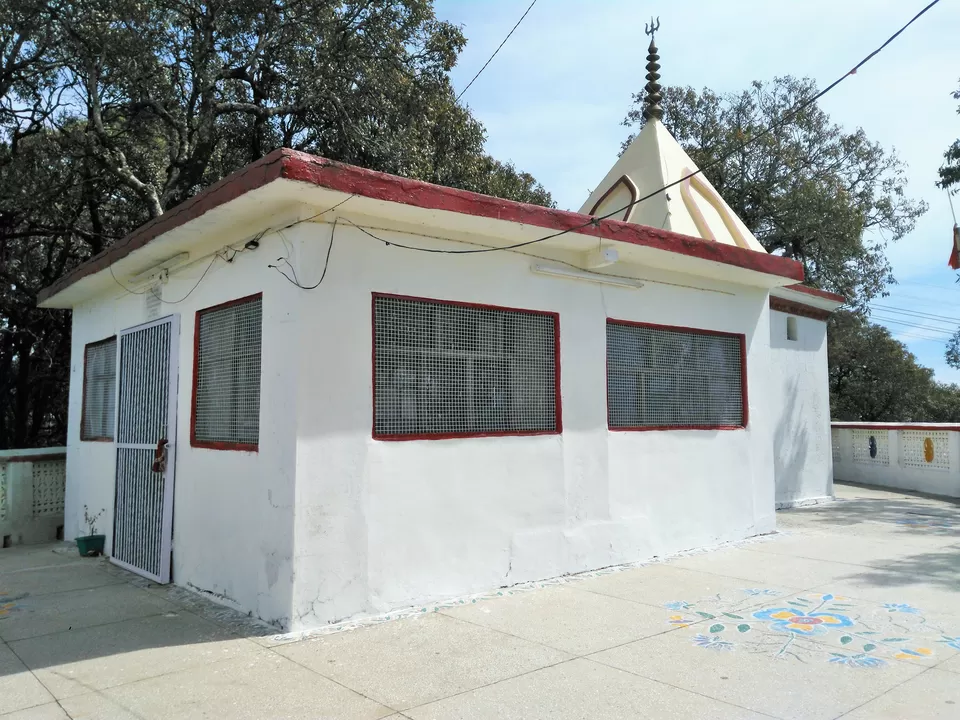 > Tip N Top: Also known as 'Tiifin Top', I visited this place which is enroute to the city while climbing down from Santoshi Mata Mandir. Located approximately at an altitude of 1700 m above the sea level, this view point gives breathtaking views and panoramic sights of the snow-capped Shivalik Range. You can visit early in the morning to get an amazing view of sunrise amidst the mighty mountains, hence the name 'Sunrise Point'. The way to view point is well paved with concrete tile blocks thus making a stroll easy and comfortable. This place allows you to enjoy some silent moments in the lap of nature, capture some gorgeous views of the Shivalik Range and the serpentine roads through the mountain forest, or munch on some snacks, noodles, Maggi, and chai from the little restaurant that serve food here.
NB: Tip N Top houses a famous guest house from GMVN that offers cottages and tree houses for a pleasant stay.
o Timings: Open all day
o Entry ticket: Not required.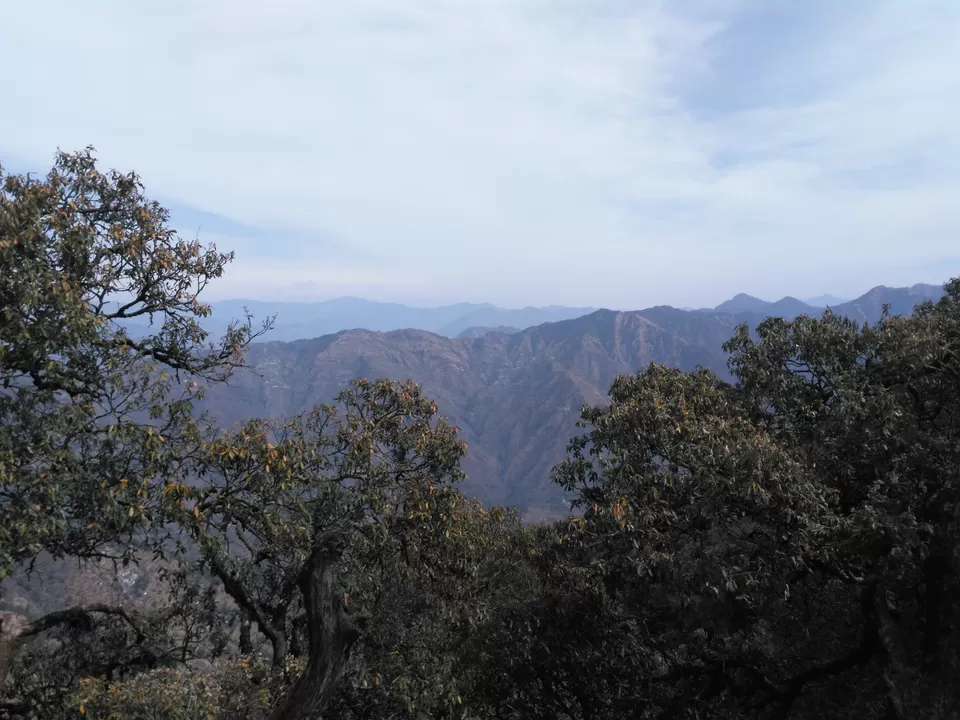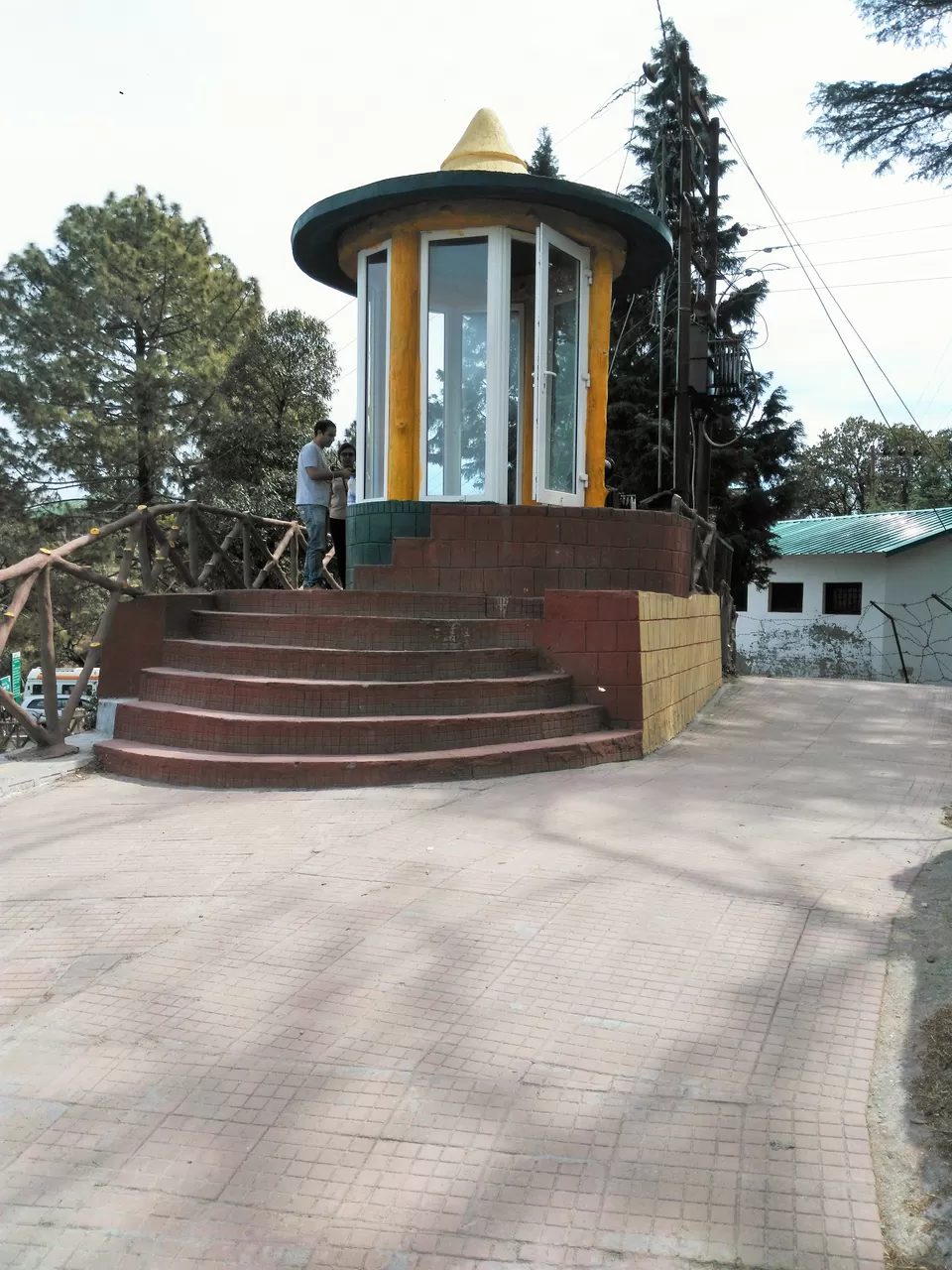 > St. Mary's Church: Standing tall amidst the picturesque settings, overlooking the valleys and huge pine trees, the St. Mary's Church is a popular tourist attraction in Lansdowne. Colonel (then Lieutenant) AHB Hume of Royal Engineers started the construction of this ancient Anglican church during 1895. Post-independence, when many Protestants converted into Catholics, the preaching in this church reduced because of which it was left unattended and started deteriorating. The Garhwal Rifles Regimental Centre later restored this church and converted it into a reading room (for there are few of the Protestant faith left in Lansdowne) and a museum. Today, the church houses relevant pre-independence photographs and audio-visual display of the Regimental history. Apart from this, the church is also worth visiting for its vintage stained windows and magnificent architecture.
o Timings: Open All days.
Winter: Morning 9 am to 1.00 pm
Evenings 3.00 pm to 5.00 pm
Summer: Morning 8.30 am to 12.30 pm
Evenings 4.00 pm to 7.00 pm
o Entry ticket: Not required.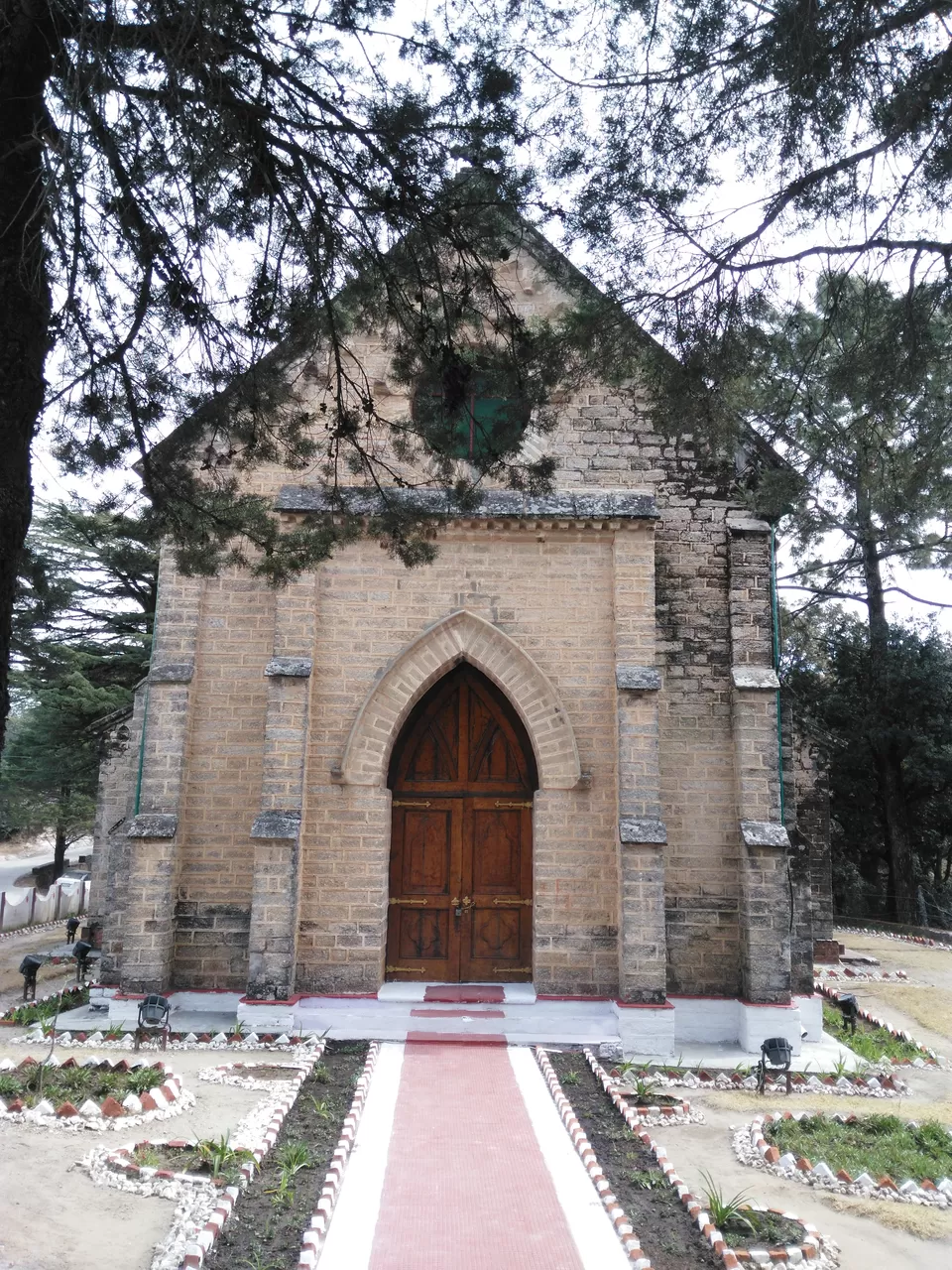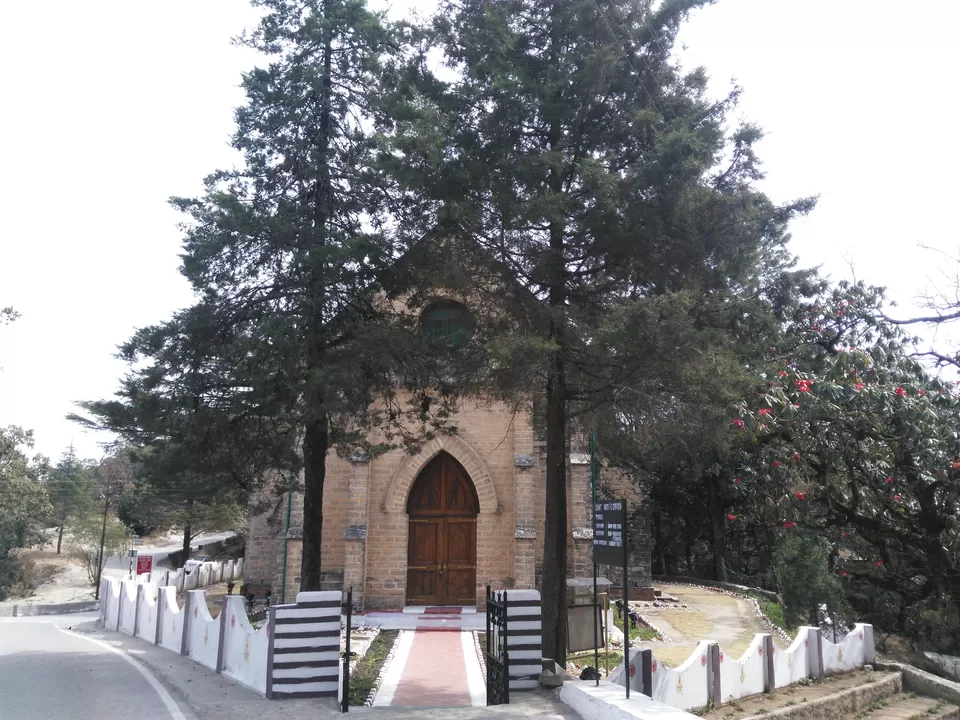 > St. John's Catholic Church: Located at the mall road, the St. John's Catholic church is the only working church in Lansdowne and is also a prime tourist attraction. This Roman Catholic church was established in 1936 under the supervision of Agra Diocese. Post-independence, when supervision was no longer possible, this church was also neglected and disused. The Government of India took responsibility of this church in the year 1951. In 1977, Rev. Gratian Mundadan wished to start a new mission station at Lansdowne and entrusted the responsibility to Fr. John Chakkanattu. Fr. John worked with great zeal and took up the matter to highest authorities to use the church again. It was in 1980, that the then Prime Minister of India, Mrs. Indira Gandhi, granted permission to handover the church to the rightful owners. On 26th April 1980, the property of the church was leased to the Diocese of Bijnor and its possession was transferred on 29th November 1980. Rt. Rev. Dr. Paulinus Jeerakath CMI, Bishop of Jagdalpur blessed the re-erected St. John's Catholic Church on 28th April 1983. Since then, daily prayers are offered at the church, which is open to believers and non-believers of all faith. Today, the church stands beautifully with a tall structure that reflects the architectural style of the British era.
o Timings: Open All days. (8.00 am to 5.00 pm)
o Entry ticket: Not required.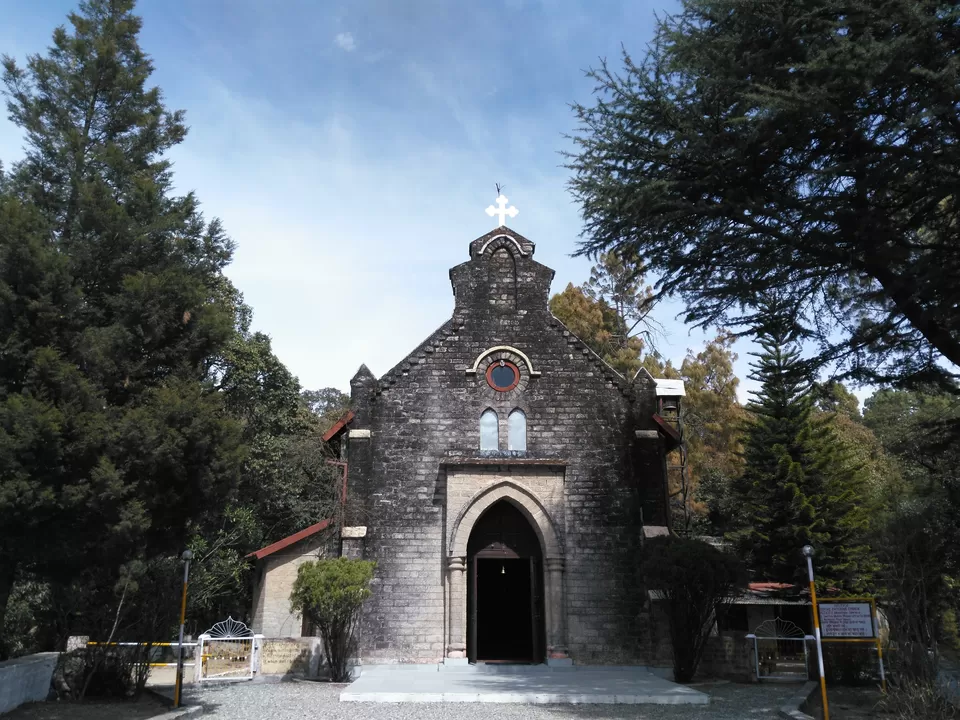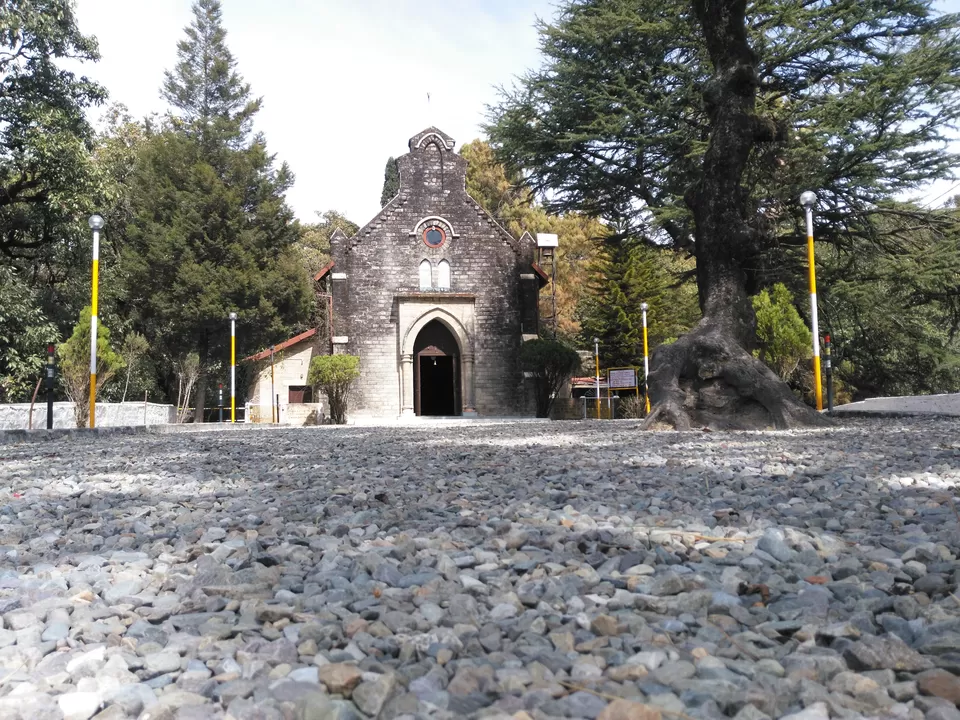 >Bhulla Tal: Dedicated to the Garhwali youth of the Garhwal Rifles who helped in the construction of this lake, this artificial man-made lake is a must-visit destination in Lansdowne. Located at a distance of 1 km from Lansdowne City Centre, the lake allows you to enjoy boating and picnic facilities. You can also get a good view of the surrounding greenery from the bamboo machan near the lake. Other facilities like a children park, fountains, sitting area, souvenir shop, restrooms, herbal plants nursery, enclosure for birds and rabbits and the infamous foot over bridge makes this place a common attraction among the locals and tourists. It is a wonderful feeling to sail among the white ducks and absorb the serenity of nature at Bhulla Tal.
o Timings: Open All days. (8.00 am to 6.00 pm)
o Entry ticket: Required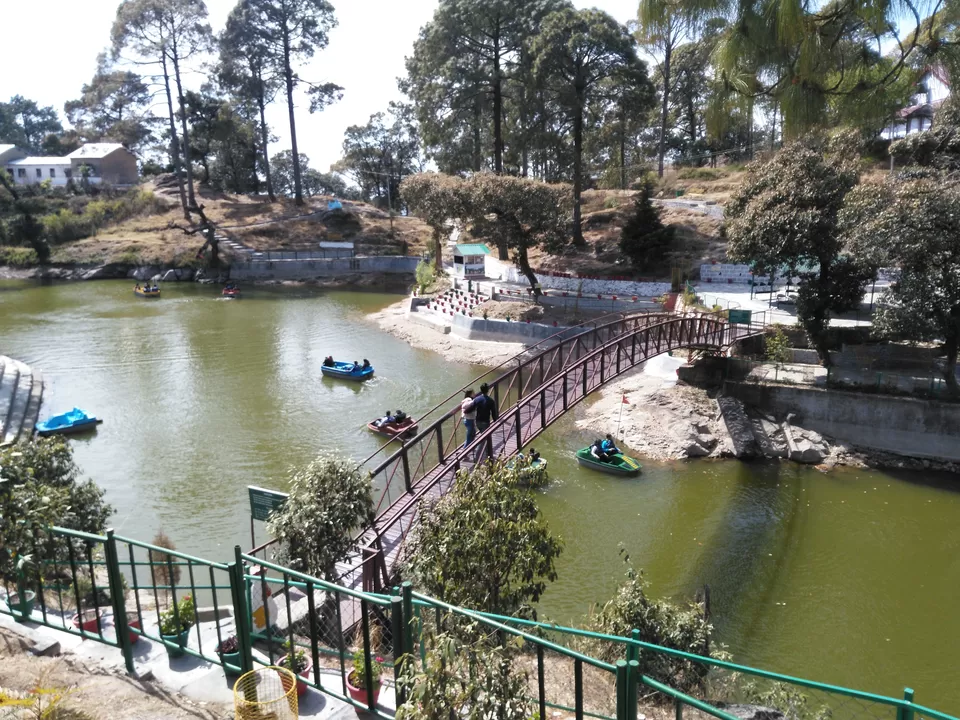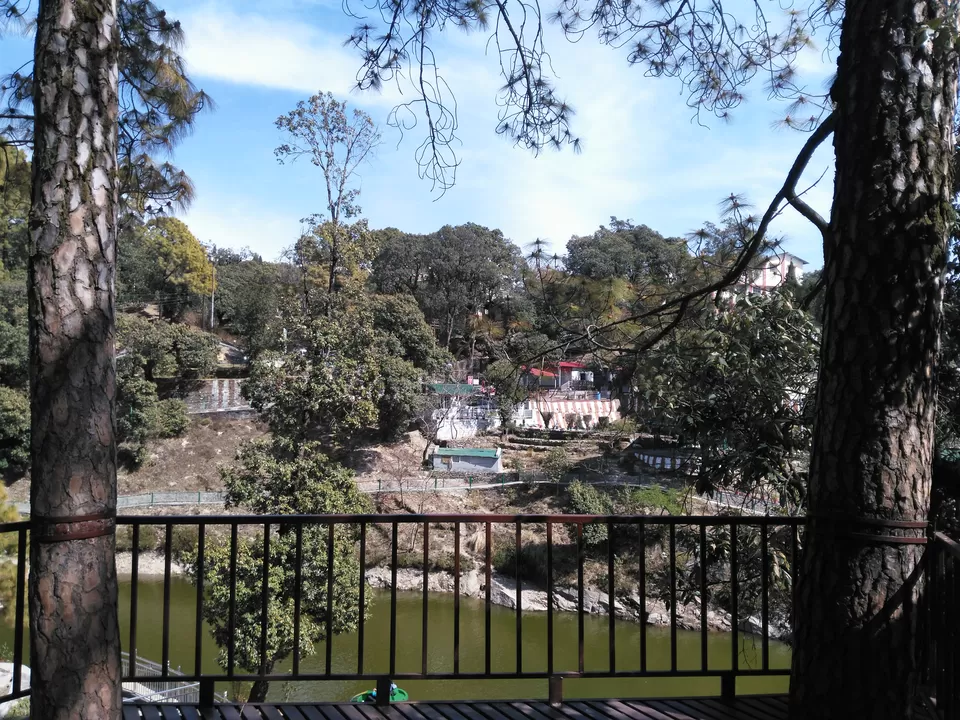 > Kaleshwar Temple: Named after Sage Kalun who meditated here, this 500-year-old Kaleshwar Mahadev temple is a center of devotion for the local people and the people from Garhwal Regiment. It is believed that Kaleshwar Mahadev temple has the Shivlinga which is Swayambhu (Self-formed). It is the oldest temple dedicated to Lord Shiva in Lansdowne and a major place of faith and worship. When the Garhwal Rifles reached Lansdowne in 1887, the site only had the idol of Lord Shiva. In 1901, present structure of the temple was erected and a dharamshala was built which is now maintained by the Garhwal Regiment.
o Timings: Open All days.
o Entry ticket: Not Required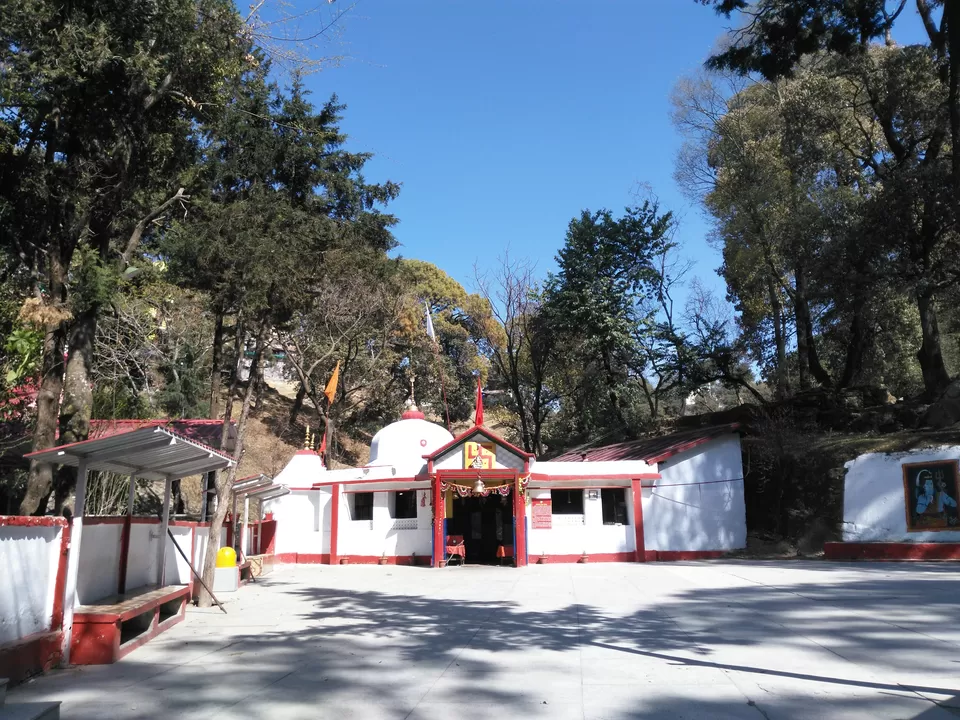 > Tipsy Café: This quaint little café is in the market place and offers very tasty and healthy food. I had a delicious lunch of dinner-plate sized aloo paratha and enjoyed a hot and simmering cup of masala tea. Do not forget to drop by if you wish to relish some good food.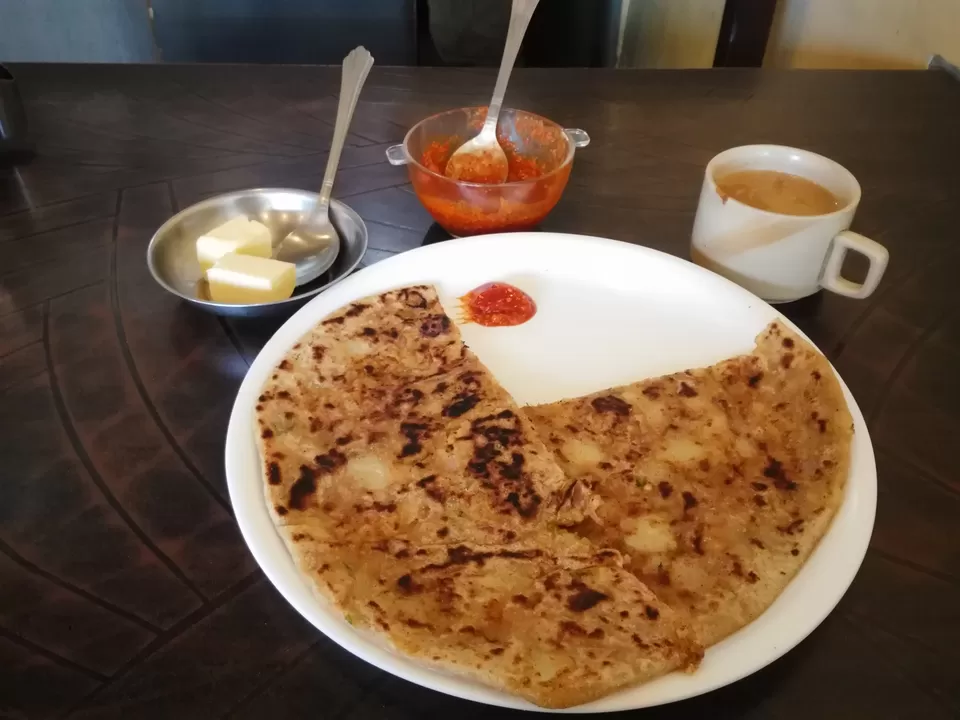 > Garhwali Museum: Named after the first Victoria Cross holder from Garhwal Rifles, Darwan Singh Negi, the 'Darwan Singh Museum' or the 'Garhwali Museum' is located at the Garhwal Rifles Regimental Centre at Lansdowne. It was set up in 1987 and houses a collection of elements of the Garhwal Regiment including portraits of brave soldiers, documents of World War I and II, war trophies, antiques related to war, armory, old uniforms and dresses, battle scenes from Pre-Independence and Post-Independence. There are exhibitions of customs and traditions of the regiment. The museum is located next to the parade ground, so if you are lucky, you can catch a glimpse of the practice parade drills.
o Timings: All days except Wednesday (9:00 AM - 12:00 PM and 3:00 PM - 6:00 PM)
o Entry ticket: Required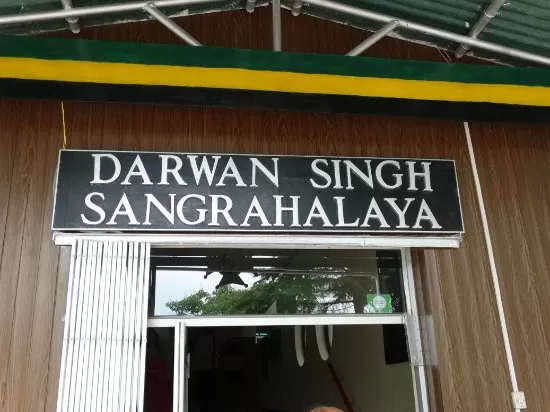 > Garhwali Mess: Although, it is not open to the public, I was fortunate enough to get a chance to visit the magnificent Garhwali Mess with the help of a very kind ex-serviceman. The mess was constructed by the British in January 1888 and is one of the oldest building of Lansdowne. This place gives a fine view of the mountain ranges and one can see the important peaks of the Himalayan range from here on a clear day. The mess keeps the culture, enigma, grace, and class of the Garhwal Rifles. The most interesting things to see are old and finely preserved trophies, furnishings, vintage piano, and a dial that enables you to point to a Himalayan peak to know its details.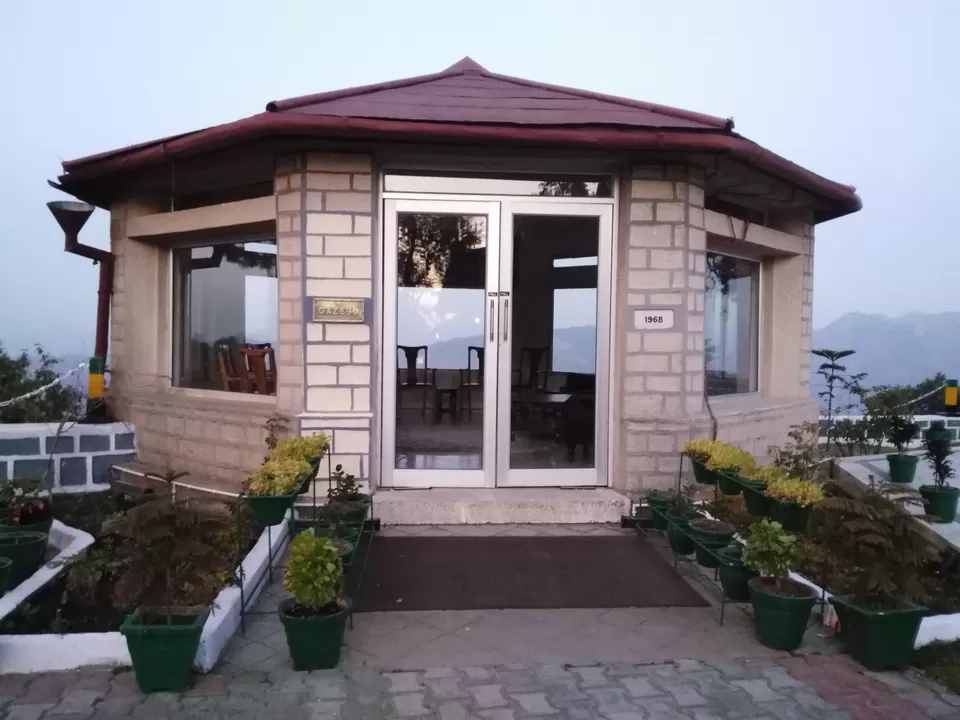 Day 2: Kotdwar to Lansdowne and Sightseeing
After reaching Kotdwar the next day, I took a shared auto to reach Lansdowne. I had booked a hotel at the market place before the trip from Goibibo and checked in as soon as I reached there.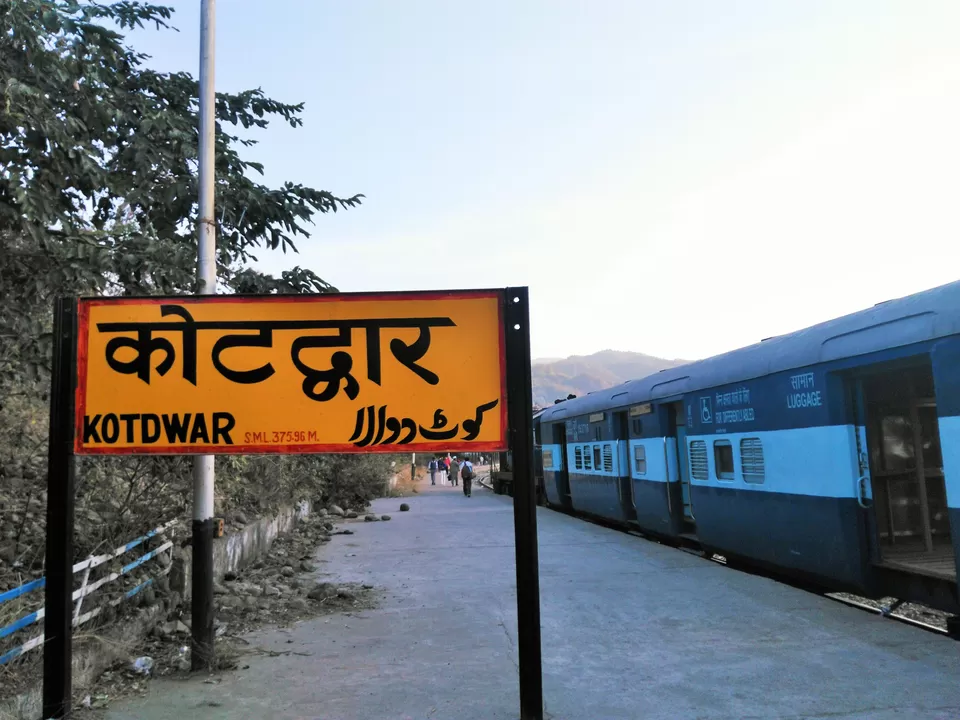 Soon after I freshened up, I hired a cab for sightseeing and covered the following places.
NB: You can reach all the following places by foot, if you wish to enjoy a good climb.
Day 3: Lansdowne to Delhi
On the next day, I checked out from my hotel and took a sharing can from the market area till Kotdwar bus stand. They charge INR 40 per person. From Kotdwar, I took an AC volvo bus to Delhi Kashmere Gate.
With so much experience and knowledge about Lansdowne, the Garhwal Regiment, the Garhwali people, their lifestyle and culture, I had an invigorating weekend trip. Never did I imagine that a trip can change my perspective about so many things, but it did. I guess that's what travelling is meant for – to change you for the better!
• Time of trip: 9th March to 11th March
• Season: Summer
• Trip duration: 2N/3D
• Mode of travel: Public Transport (Train and Bus)
• Expenditure: 2000-3000 (excluding hotel booking). Includes train and bus tickets, shopping, food, local sightseeing cab, etc.
• Must carry: Umbrella, shades, sunscreen, scarf (to cover face), good shoes (lot of walking and hill climb), water bottle (must stay hydrated), camera, and a zest to travel.
• Dress code: Light cotton clothes, shrugs. Avoid shorts/sleeveless to avoid severe sunburn and tanning.