"A good friend listens to your adventures. A best friend makes them with you."
I've known her for the last 24 years (yeah, I know that's a pretty long time!) but we never got a chance to go for a trip together - until recently, when we decided to ditch everything else and catch the flights for Thailand! To say the least, there's nothing quite like traveling with your best friend. You'll make so many intense and funfilled memories together, and having somebody who's there for you no matter what will give you that sense of confidence to relax and enjoy the ride. The journey can sometimes test your friendship to the limits, but you'll surely end up being even closer than before! At least that's what happened in our case!
What All We Did In Thailand In A Week's Time?
✔ Stayed at this breathtaking beach resort in Railay Beach, Krabi.
✔ Hopped around the Night Market, that was just 2 minutes from the stay and binged on freshly cooked sea-food!
✔ Took a speed boat to Phi Phi Don and spend a couple of days there, living in a picturesque location on the cliffs, overlooking the turquoise waters!
✔ Explored the 7 gorgeous islands that comprise Koh Phi Phi - including the infamous 'Maya Bay'
✔ Soaked in the sun at the Bamboo Island, dived in the emerald waters of Koh Lanta and Loh Samah Bay
✔ Swam with the Baby Sharks and the clownfish and several other colorful ones as we snorkeled
✔ Watched the monkeys goofing around in Monkey Island!
✔ Dined at the fancy restaurants of Phi Phi Don, laughed with strangers, attended late-night parties by the beach and saw the famous 'fire show'!
✔ Took a cruise back from Phi Phi to Krabi - ticking off all our heart's calls!
✔ Binged our way through the Khao San Road in Bangkok!
✔ Walked through the beautiful Wats (temples) in Bangkok and shopped till we dropped!
That's just a snippet of how my vacation with my bestie looked like! Crazy. Hilarious. Unforgettable - well, that's what our trip was like and looking back now, I feel that it's one of the best decisions we took!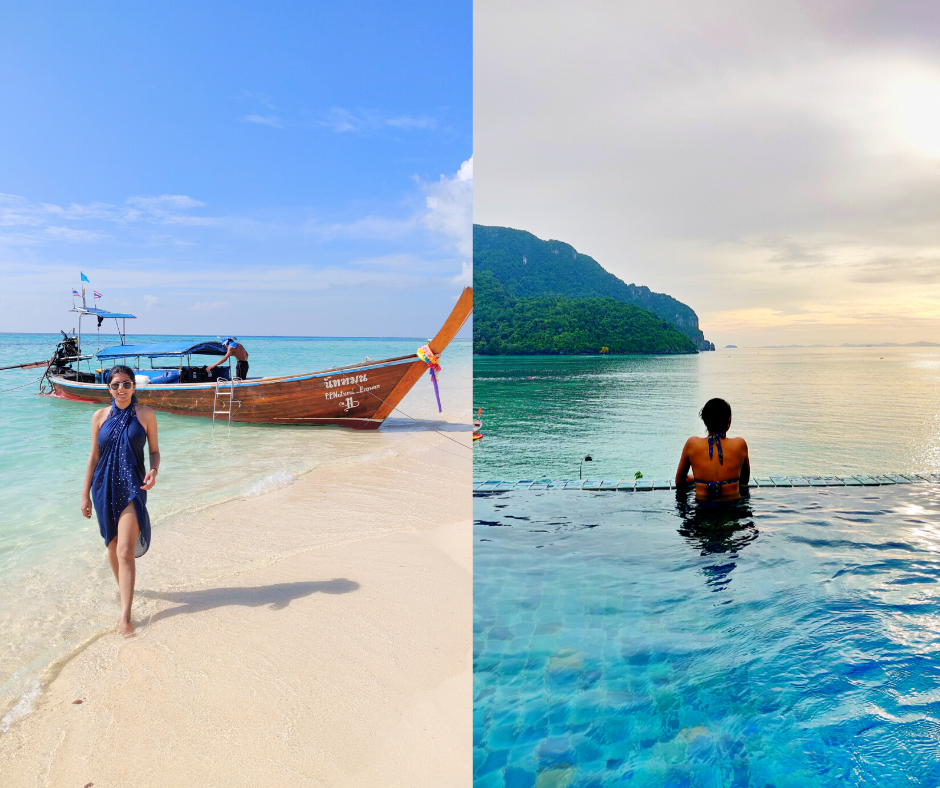 Travel planning becomes a lot easier and exciting at the same time!
It was me who came up with the idea of island hopping in Thailand and she agreed in no time! What followed was a series of WhatsApp conversations and sharing others' Instagram photos to figure out where all we'd like to go and what all we'd like to do. Working on the travel bucket list with your bestie will just be the beginning of your adventures ahead - like it was for me! We quite literally planned everything together and tried to fit in the interests of both. From getting color-coordinated dresses to twinning in bikinis, from speed boat rides to exploring the Wats and finding out the best cafes in Bangkok - we planned out all that our hearts called for! During the process of planning, you'll eventually figure out that you're BFFs for a reason!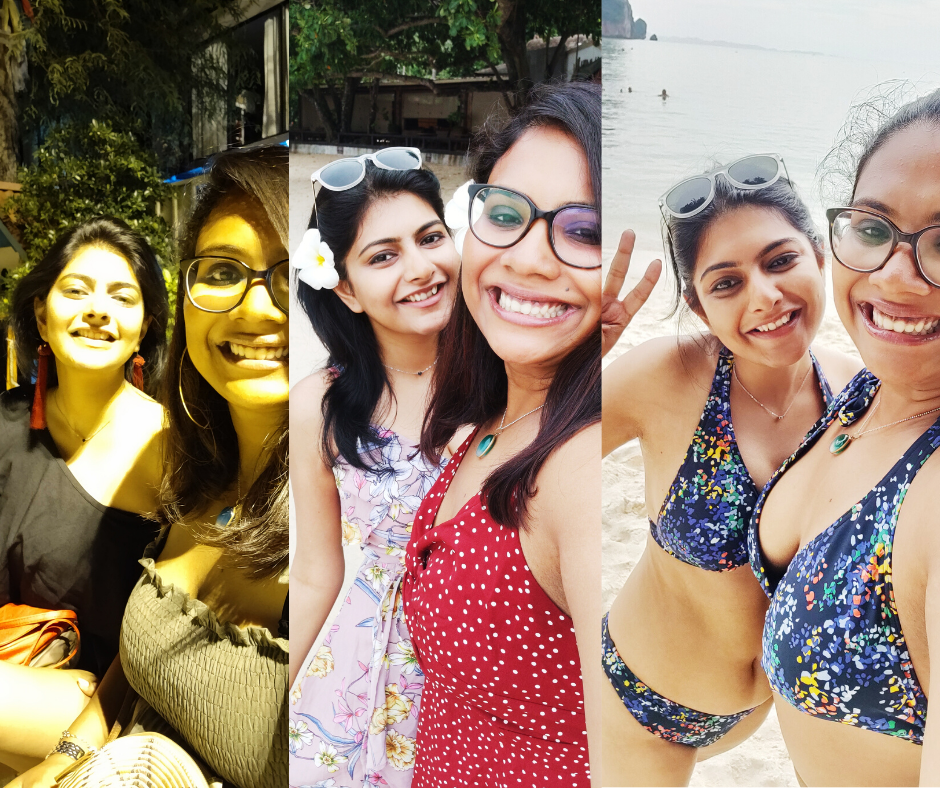 The travel time won't bother you much if you're with your best friend!
Well, trust me on this, it was a pretty long journey to Krabi (Thailand) from Chennai (India) and we had to change transportation for quite a few times until we finally made it there! I'm sure that I would have got anxious (& bored!) if I was traveling alone, but thanks to this crazy woman - we were laughing and drooling all the while. From clicking endless selfies everywhere to sneaking at the Duty-Free stores, from laughing with strangers at a tuk-tuk stop to gasping at the beauty of the sea - our time together passed by the wink of an eye and it didn't feel like 10 hours long journey to the destination! For sure, one great thing about traveling with your best friend is that they know how to keep you entertained for hours.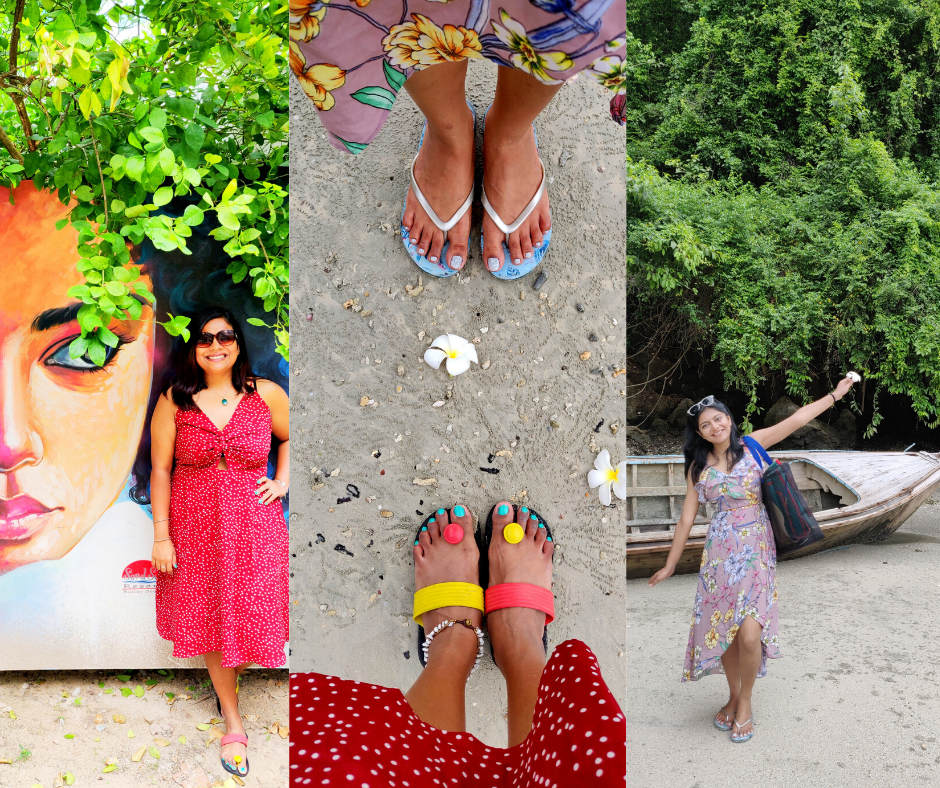 You're gonna get tons of Instagram-worthy pictures!
We all know that good Instagram pictures take at least 5 attempts… on a good day! That's why traveling with your bestie will make things easier as she'll be ready to take a million pictures of you without getting impatient, till you get the perfect shot. Whether it was at the beaches of Koh Phi Phi during our island hopping, or by the infinity pool at the hotel, or while walking through the temples in Bangkok - my companion knew all the tricks to make all my photos look stunning! Ah, it didn't just end there - because I had to do the same for her (which was kinda' fun!) and she was always ready to pose!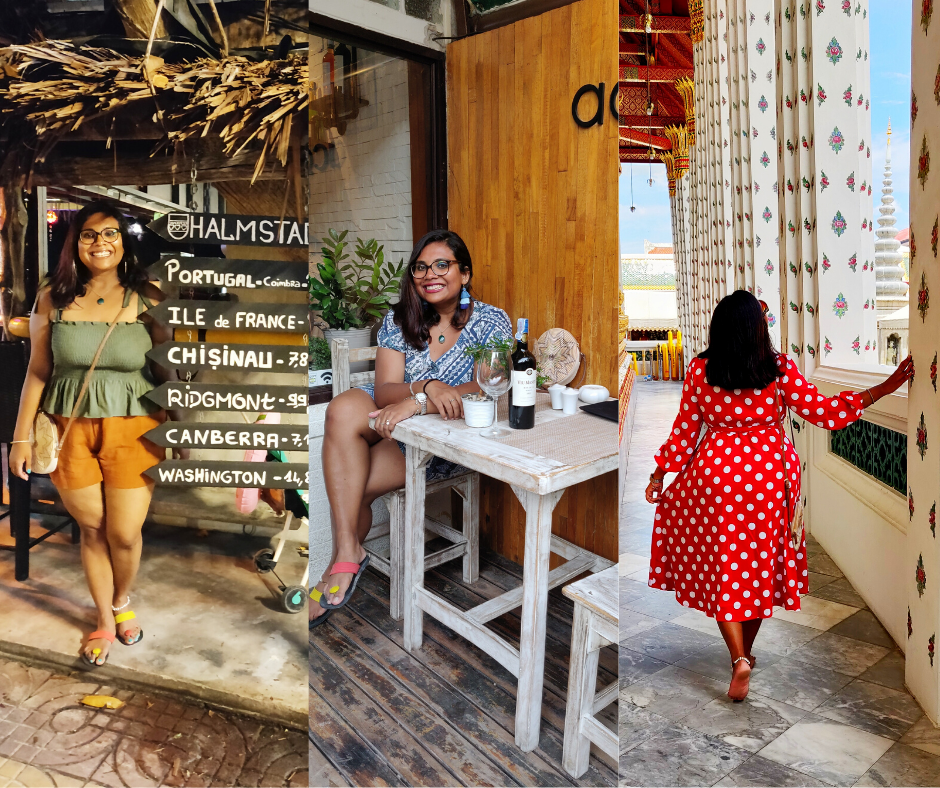 You'd get to spend some quaint times together and talk about life!
Sitting by the beach as the lights of dusk painted the sky in all shades of purple and scarlet, we talked about all that we had missed out while concentrating on our daily chores of life. We remembered the days in school and talked about the failed relationships of the past, discussed what we wished for ourselves in the days ahead and how blessed we are to be there, at that point in time, together. As the conversations unfolded, I never knew when tears rolled down my cheeks and I realized that this woman sitting next to me, just got a lot closer to my heart!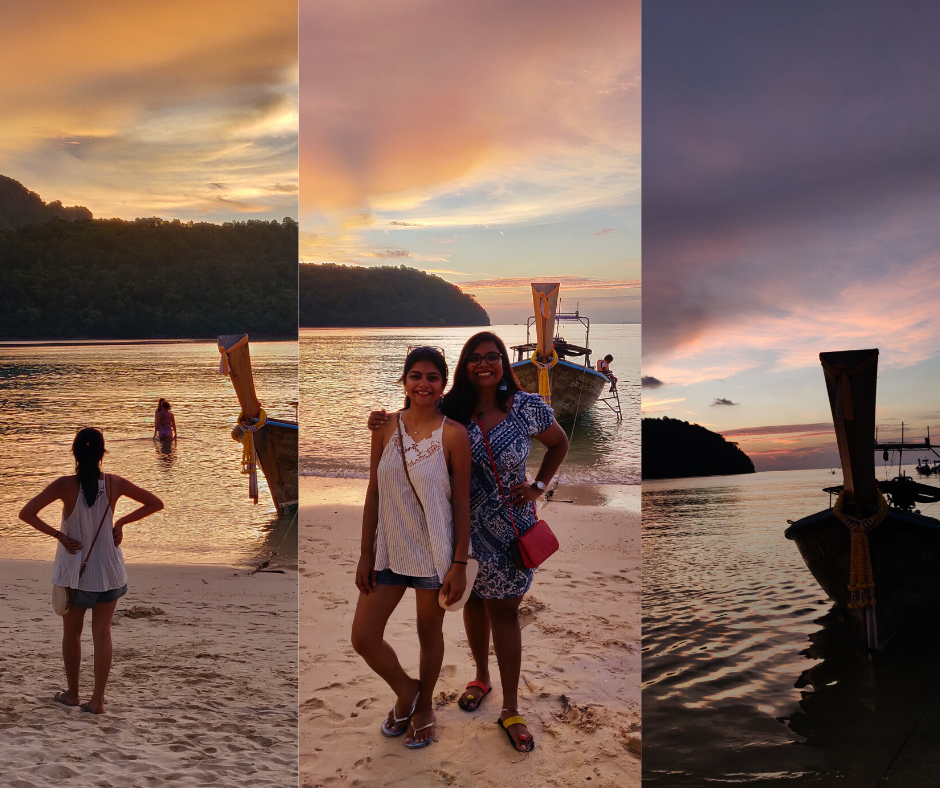 All your experiences would be spiced up - thanks to your BFF!
This is an honest confession - my journey in Thailand wouldn't have been a similar joyride if I wasn't traveling with her! She would crack lame jokes every now and then (even when her luggage was checked twice at the airport and some of her cosmetics were thrown!) and say the stupidest things when I lost my calm! She ordered the worst cocktail ever at the fanciest restaurant in Phi Phi Don and was almost drowning even while she was wearing a life jacket! Oh damn - now who else would have I found to spice up my Thailand trip as she did! And the best part is, she would laugh with me at all these situations and still be amazing all the time!
On our way back from Bangkok, I sat on the flight next to her, thinking about how the week's holiday totally changed the dynamics of our friendship and it felt wonderful.
Have you ever been on a trip with your BFF? Must have been a crazy experience for you too, right?
And if you haven't, you should start planning ASAP! No matter whether you wanna opt for a month-long workation or just looking for a weekend escapade, a trekking trip in the Himalayas or a staycation by the beaches - convince your best bud to join you!
Trust me when I say this - it's gonna be one of the best trips of your life and you're gonna make memories that would last for a lifetime!
Ready to travel for free? Earn credits and redeem them on Tripoto's weekend getaways, hotel stays and vacation packages.
Frequent searches leading to this page:
Thailand tour package 3 days 2 nights, Thailand tour package from Chennai, Thailand tour package from Delhi, Thailand tourism packages from Delhi, Best places to visit in Thailand, top things to do in Thailand