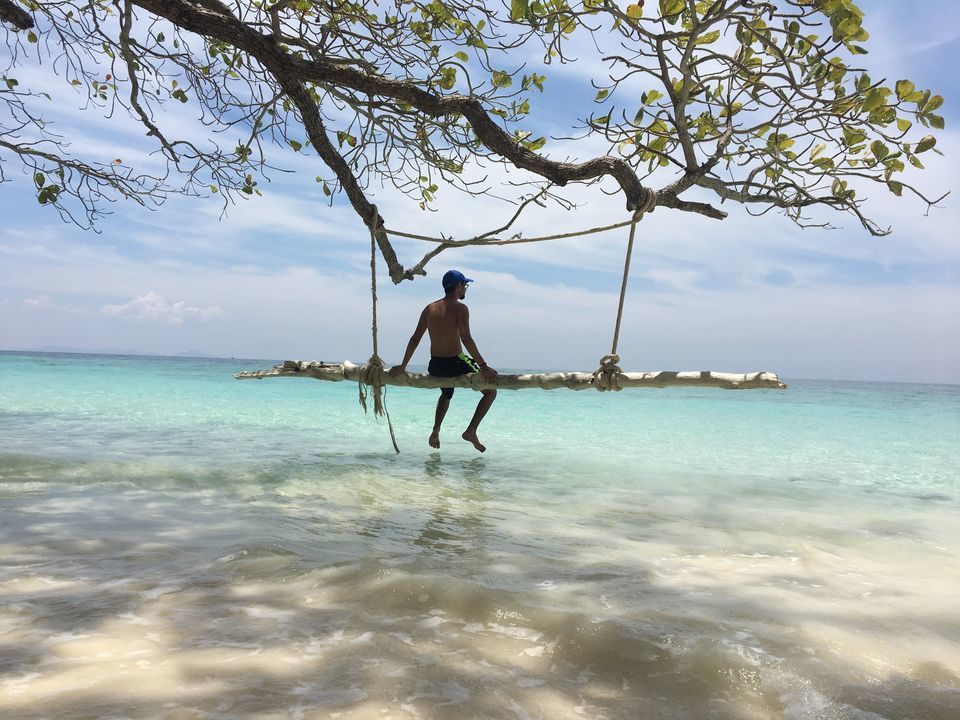 Koh Lanta is an island district in Krabi Province on Thailand's Andaman coast. It's known for its less crowded beaches, mangroves and laid-back vibe. Link to original blog post.
HOW TO GET TO KOH LANTA ?
Quickest and the cheapest way to reach Koh Lanta is by taking a flight to Krabi and then getting into a shared mini van that goes till Koh Lanta. There is an option to book a private transfer from Krabi airport to Koh Lanta as well but its expensive.
Singapore Airlines is the best & cheapest airline that flies from Mumbai to Krabi and return ticket costs around 20k if booked in advance. Other airlines travelling in this route are Thai airways, Bangkok airlines etc.
I arrived at Krabi Airport and took a shared shuttle to Koh Lanta. Journey takes approx 3 hours.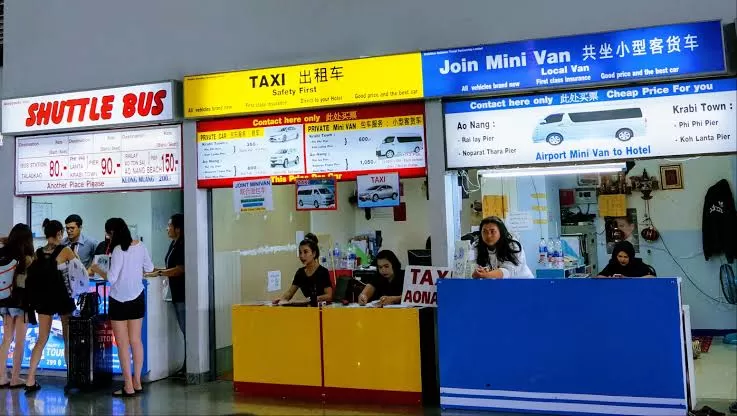 PHI PHI ISLAND TOUR
We took a private long tail boat to the most famous tourist attraction in Thailand which is Phi Phi. Visiting this place from Koh Lanta made sure that i experienced all the beautiful places in the Phi Phi, with lesser crowd comparatively.
Phi Phi is around 1.5 hours from Koh Lanta by long tail boat.
KOH MOOK AND KOH NGAI DAY TRIP:
Trip to Koh Mook emerald cave was one of the biggest reason why I went to Koh Lanta. A secret beach out of nowhere which can be reached by swimming through a pitch dark cave, is no other than wonder of nature. This place can only be visited during low tide, when water levels are low. The entrance of the cave looks like this.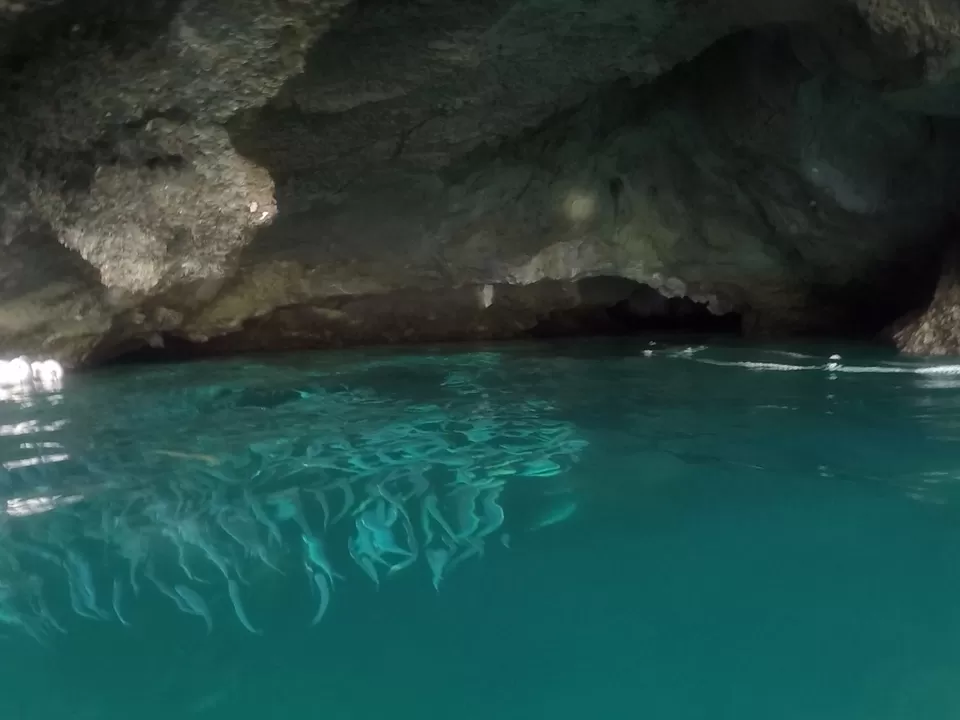 We were allowed to enter this privately owned island resort for free and the views were stunning.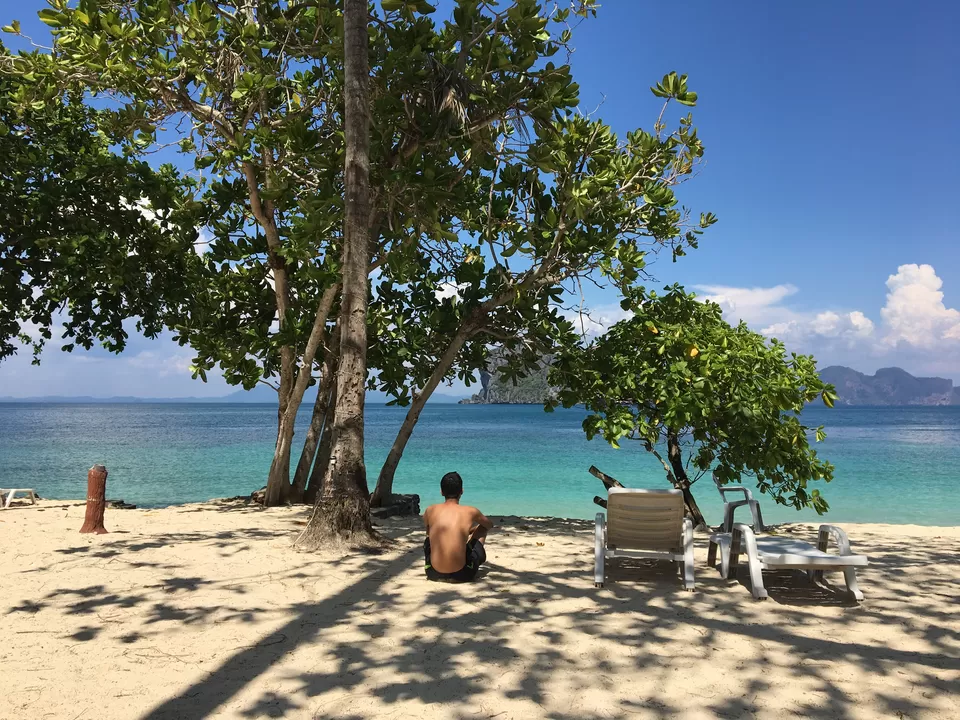 KOH ROK DAY TRIP
Koh Rok is known for its clearest water and amazing snorkeling. We booked one of the best and most expensive private longtail boat agency in Koh Lanta for this trip, since they take us to deserted islands and less crowded beaches. I knew this trip was going to be the most special trip, hence kept it at the end.
Trip to Koh Rok takes 2 hours by longtail boat. Here is our boat for the day :D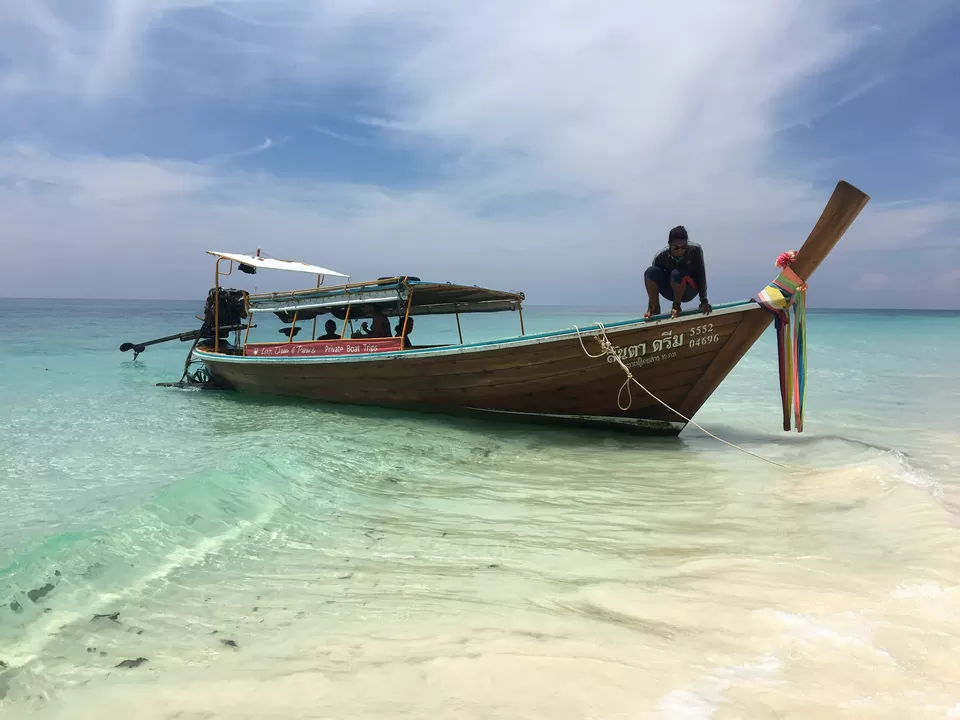 Koh Lanta works as a great base since there are many beautiful islands close to it which can be covered in a day trip.
The journey was very long but totally worth it. We stopped at Koh Rok beach first which had super soft sand and crystal clear water.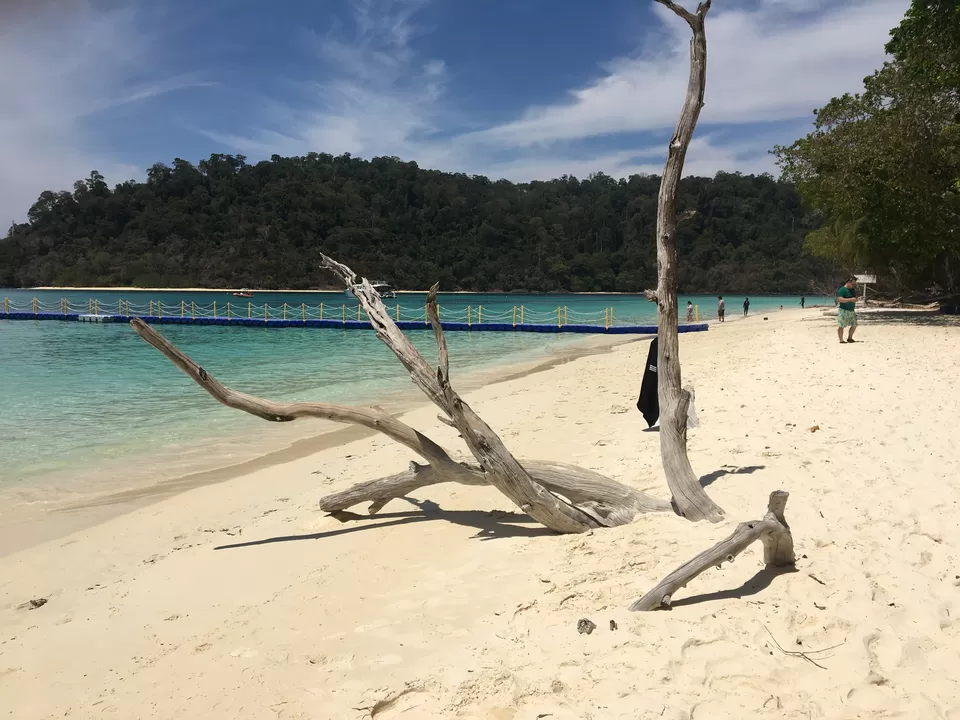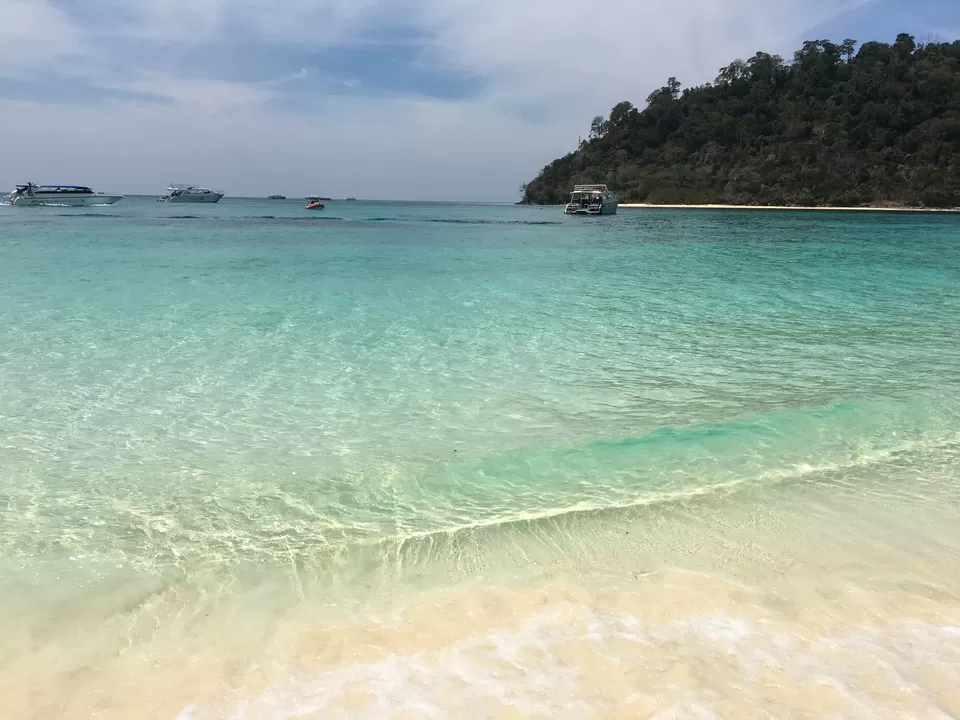 We need to wear life jacket compulsorily and enter through this cave. Our tour guide wore a torch on his head to guide us through this pitch dark cave. This activity is not for people with a weak heart. Even an adventurous soul like me felt a bit scared. This is just the beginning of the cave, you can imagine how dark it will get further. It is super scary when you cant see anything and hear the sound of waves crashing the surface of the cave.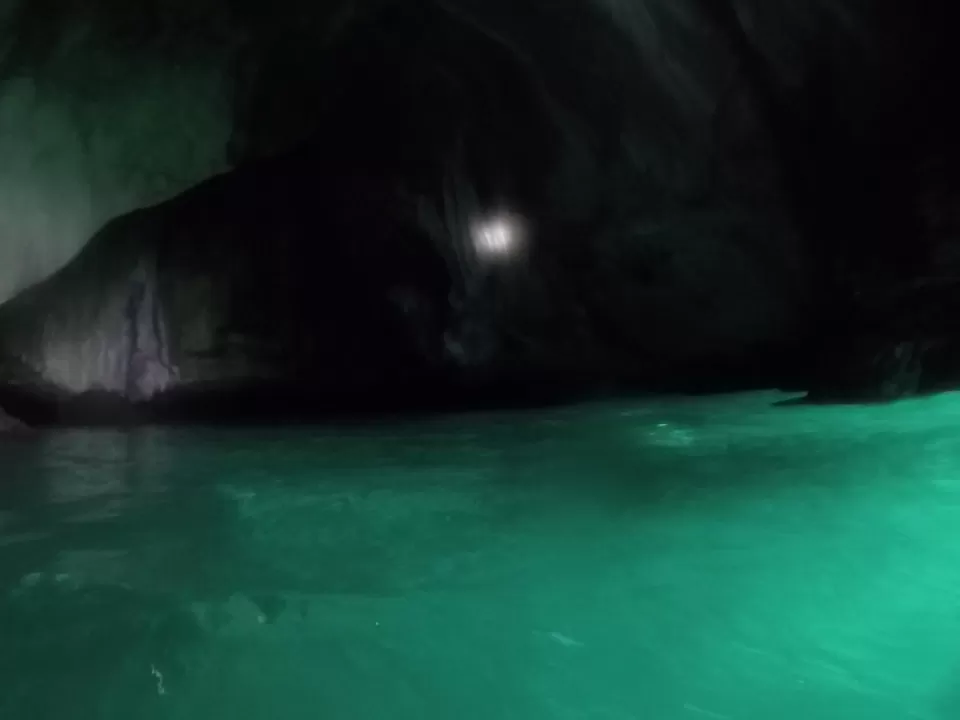 After swimming for 10 minutes you can see some light and that's where the cave ends.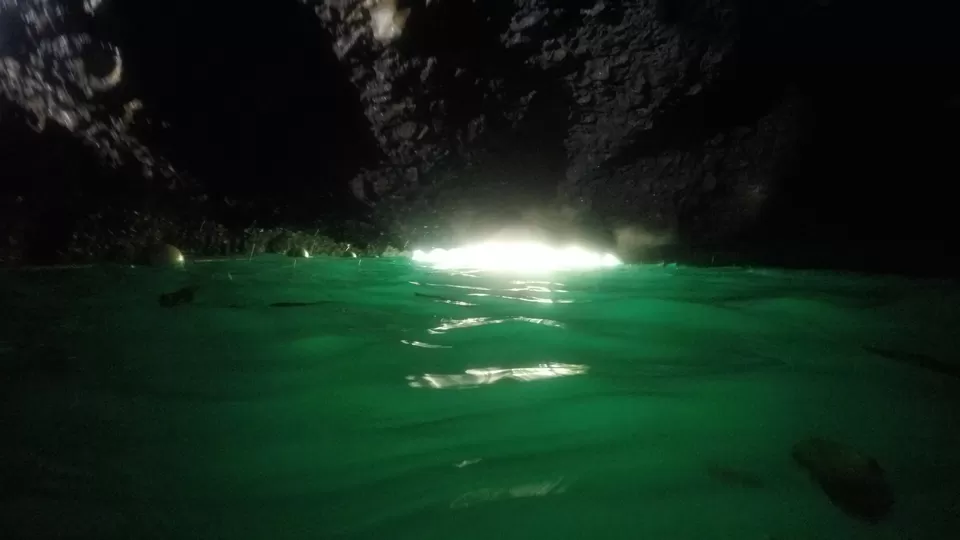 Once you cross this, you will see something that will blow your mind. A beautiful, hidden each out of nowhere, such a true wonder of nature.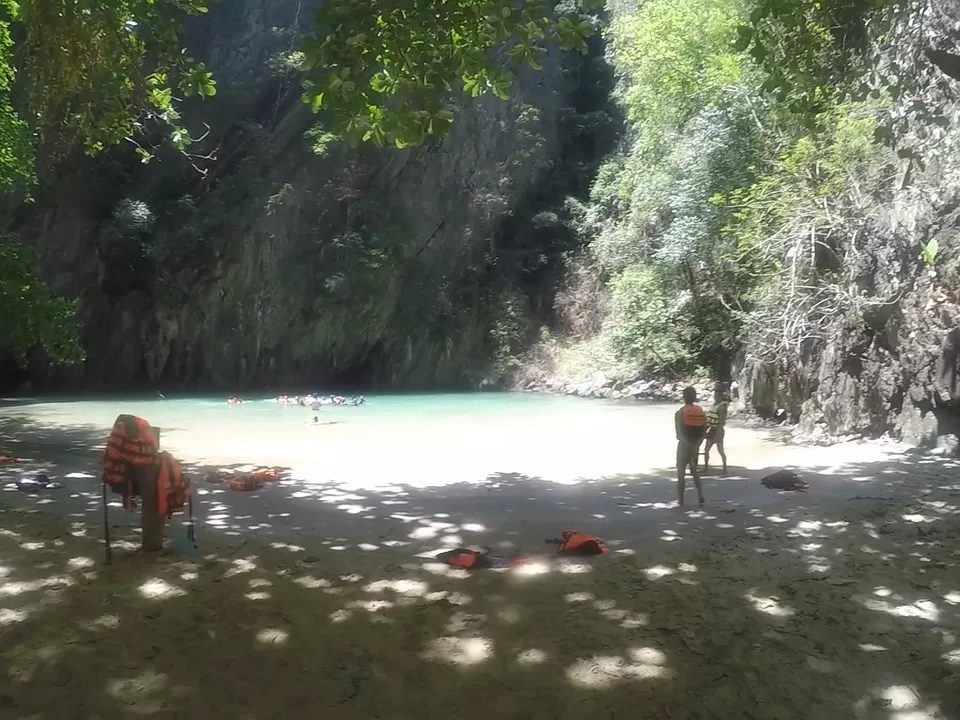 This was the best moment of the trip and I cannot believe how beautiful this place is. Here is the drone footage of this place I found on the internet.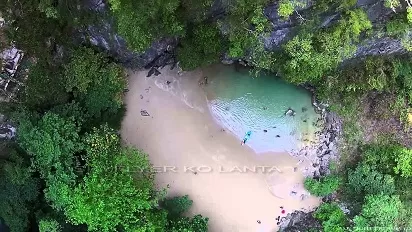 After finishing Koh Mook and having lunch on the boat, we went to Koh Ngai Island Resort which is a private island resort.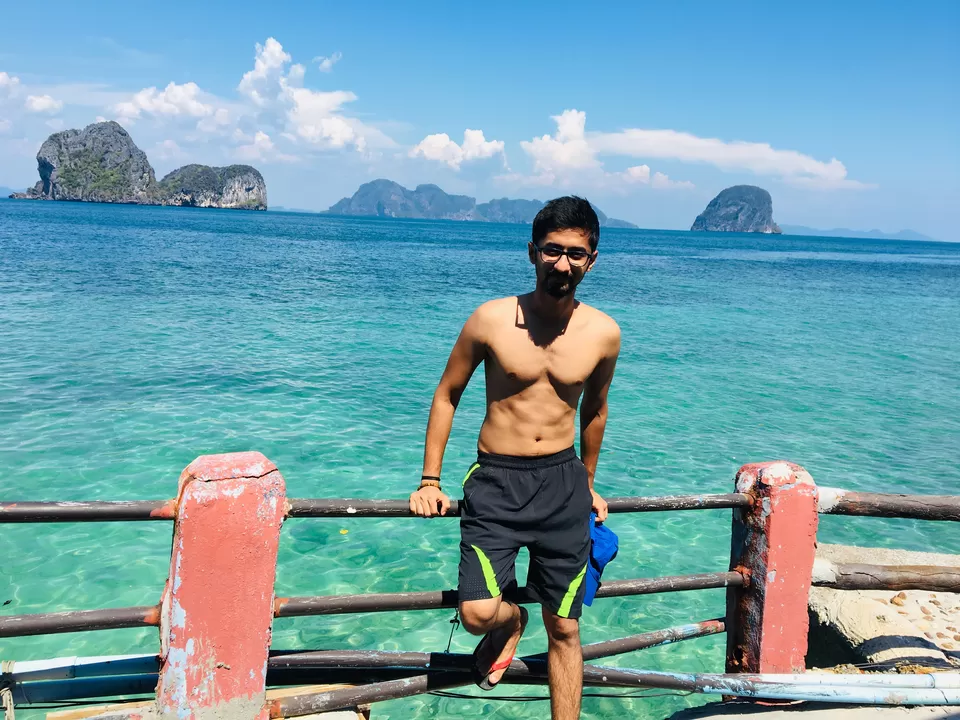 This has to be the most beautiful island I have ever seen. I soon began to realize why this company charges a bit more than other agencies.
We went for snorkeling straight from the beach and our boatman came with us to show us the underwater life of Koh Rok. Snorkeling wasn't the best like it is usually, since it was a bit cloudy and less sunny.
However we saw many beautiful fishes including nemo <3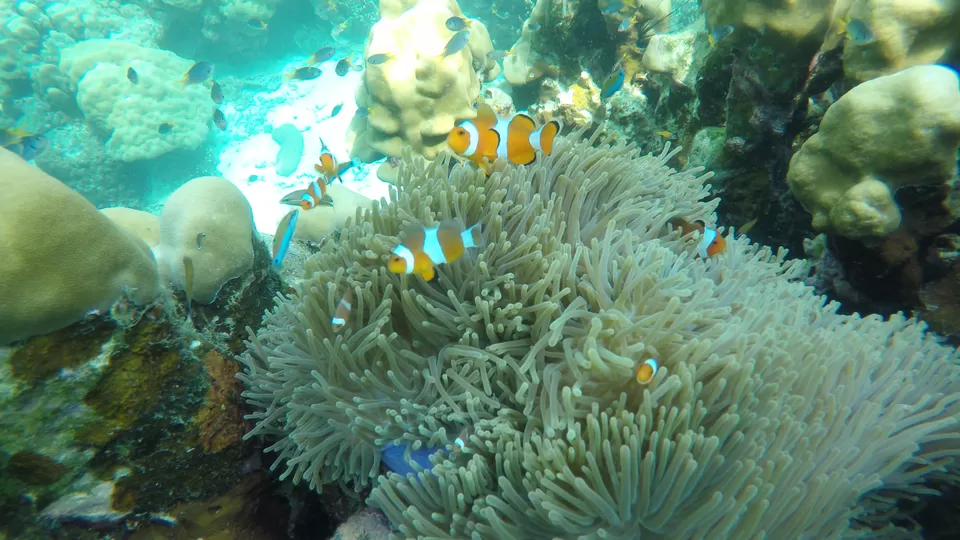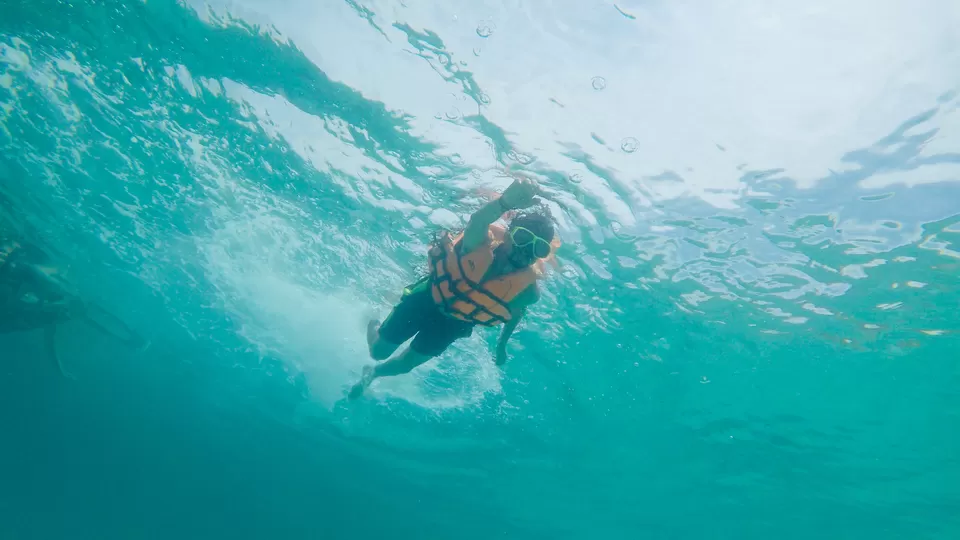 After a good 1 hour snorkeling session, we felt super hungry and our crew already had lunch prepared for us along with a surprise guest ;)
Look who joined us for lunch :D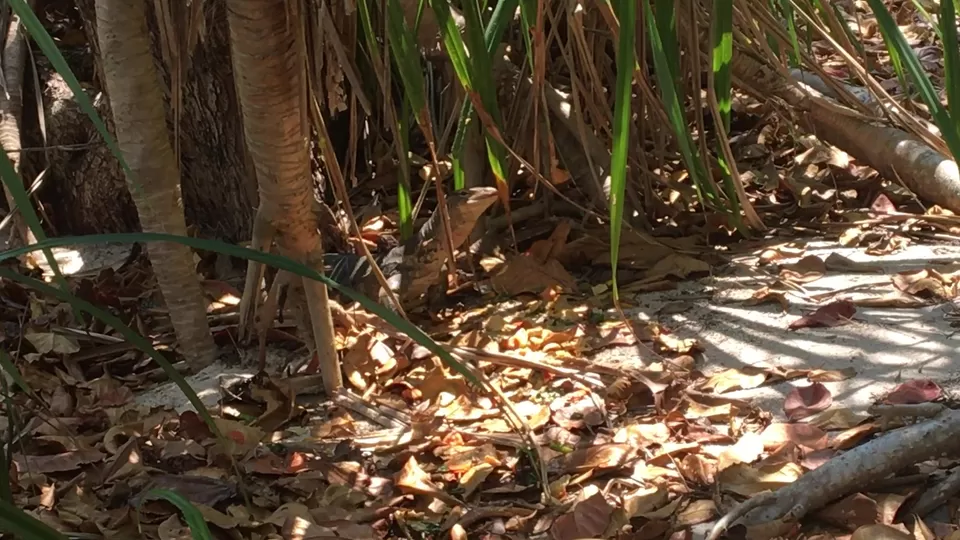 We then moved to have lunch at a special place more precious than having lunch at a 5 star restaurant.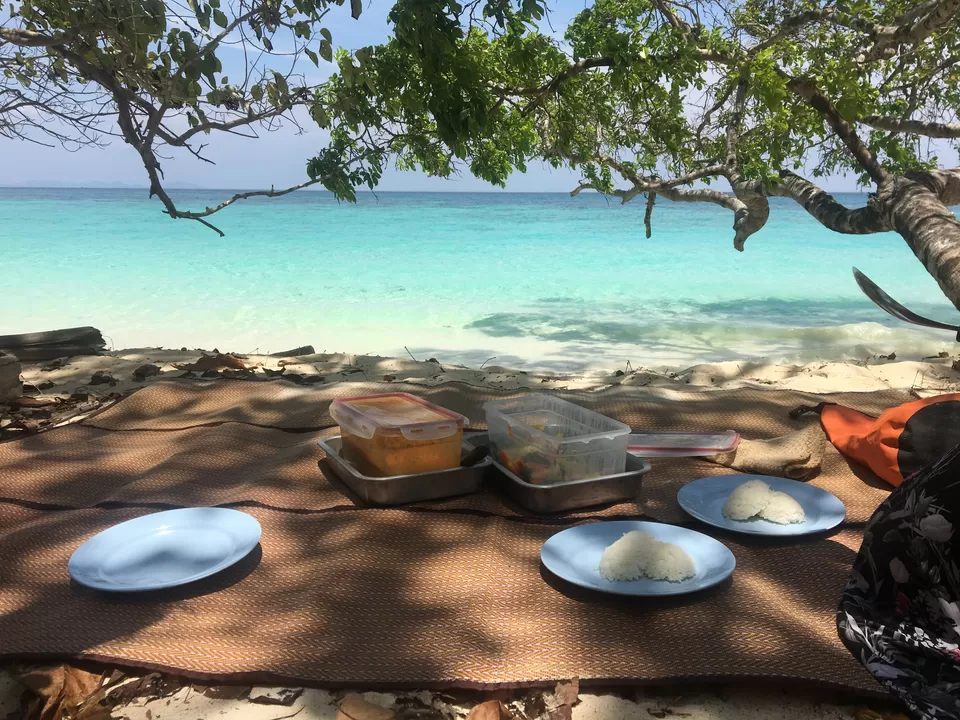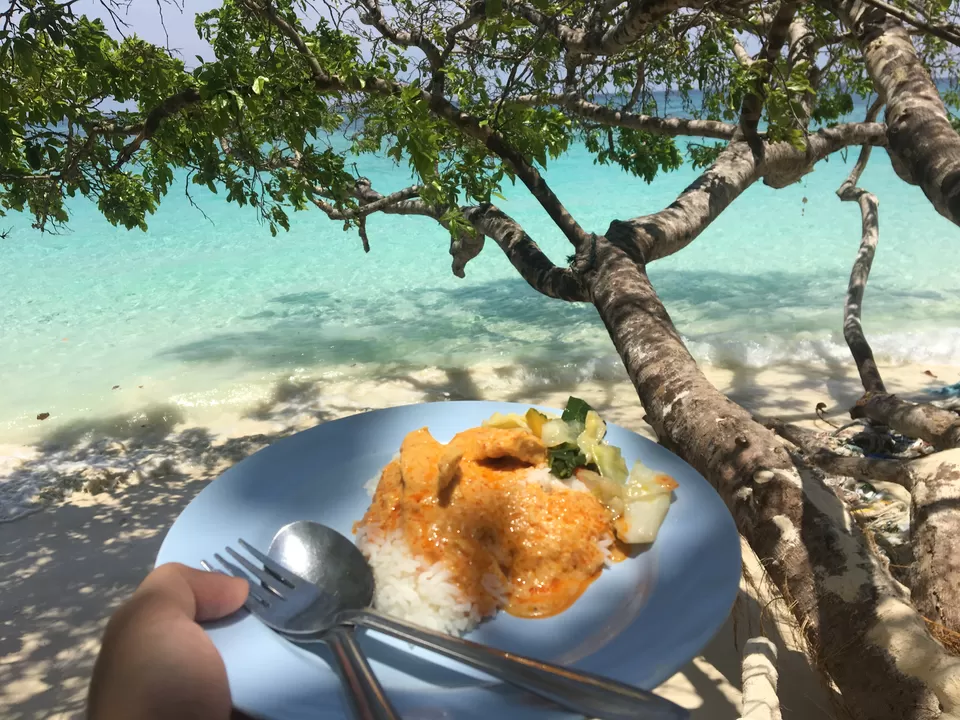 Super tasty Chicken curry with veggies, rice and coke. Look how this company served rice for us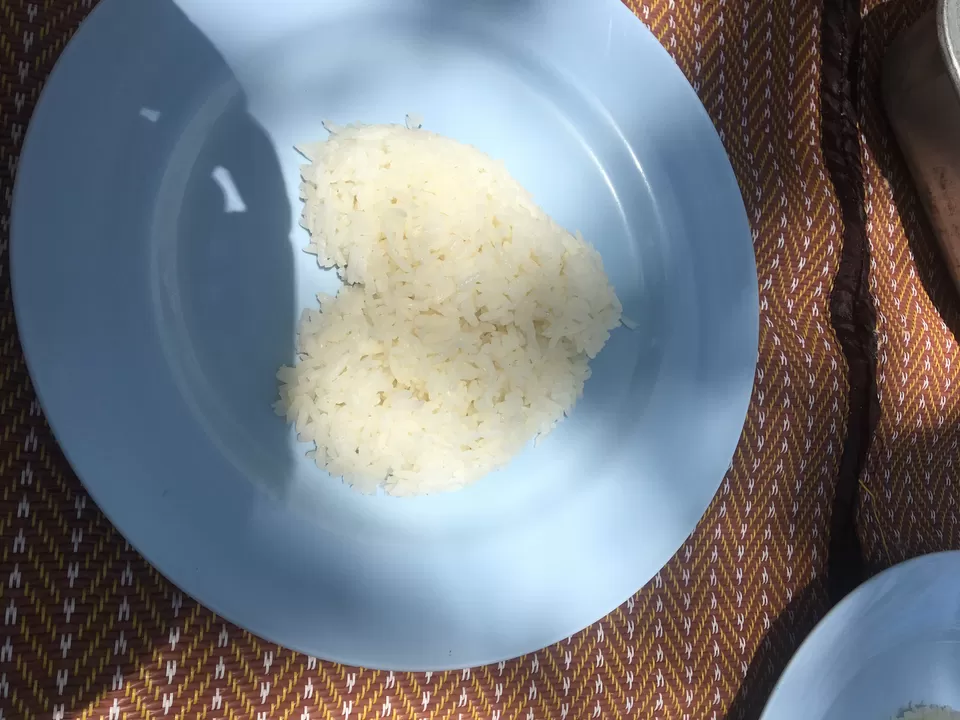 It was indeed very sad to leave this beautiful paradise and I will never forget it in my entire life.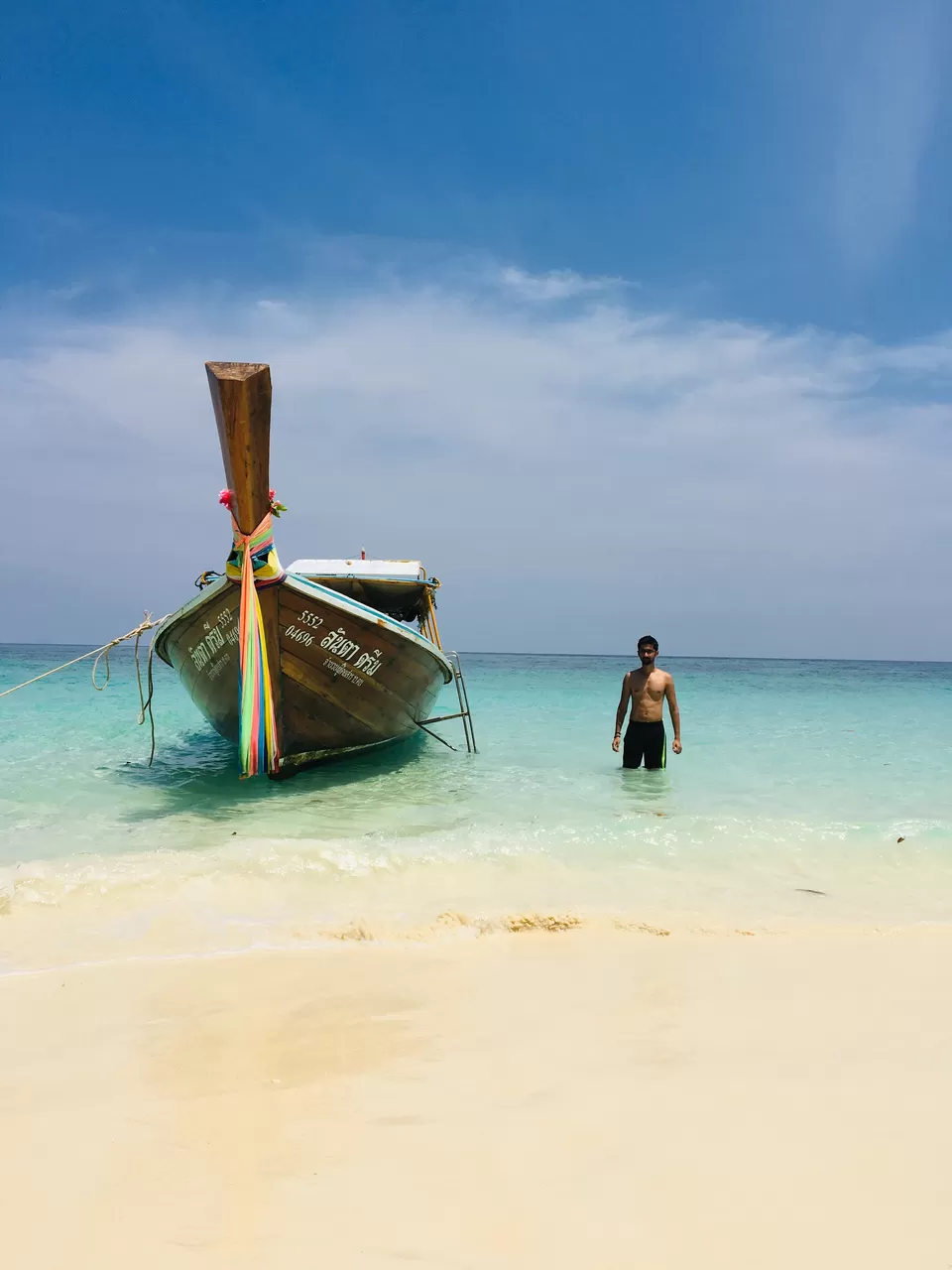 Our first stop was Phi Ley Lagoon.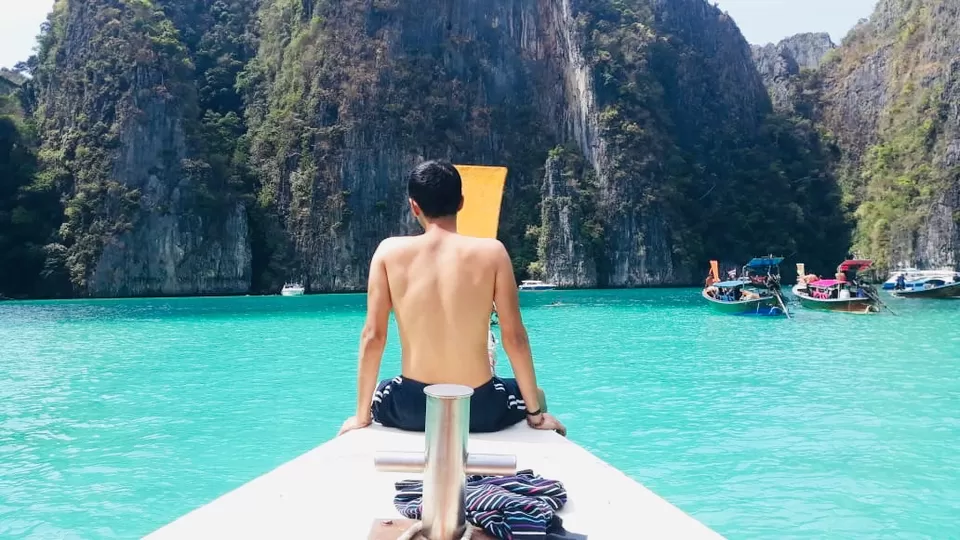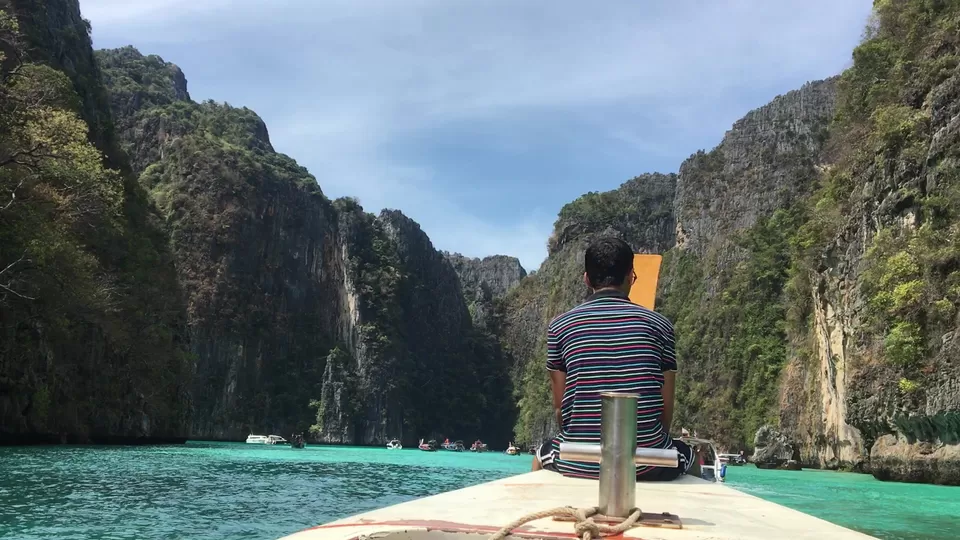 After some snorkeling, we went to one of the most prettiest beach ever, Monkey Beach. Well there were only 2 monkeys there at that time , getting all the attention and acting like super stars :D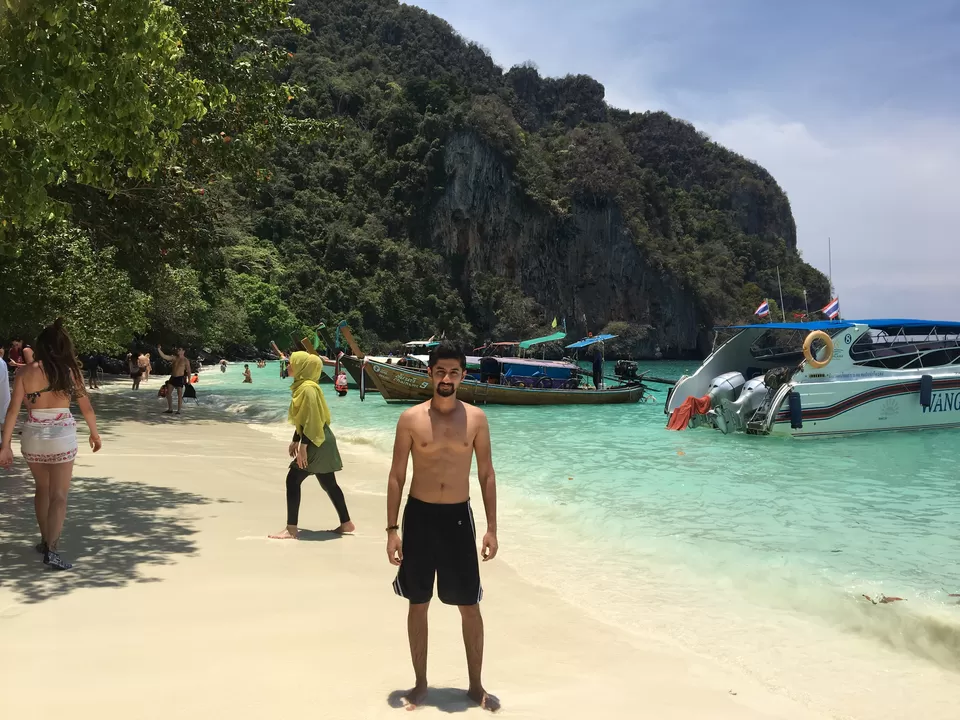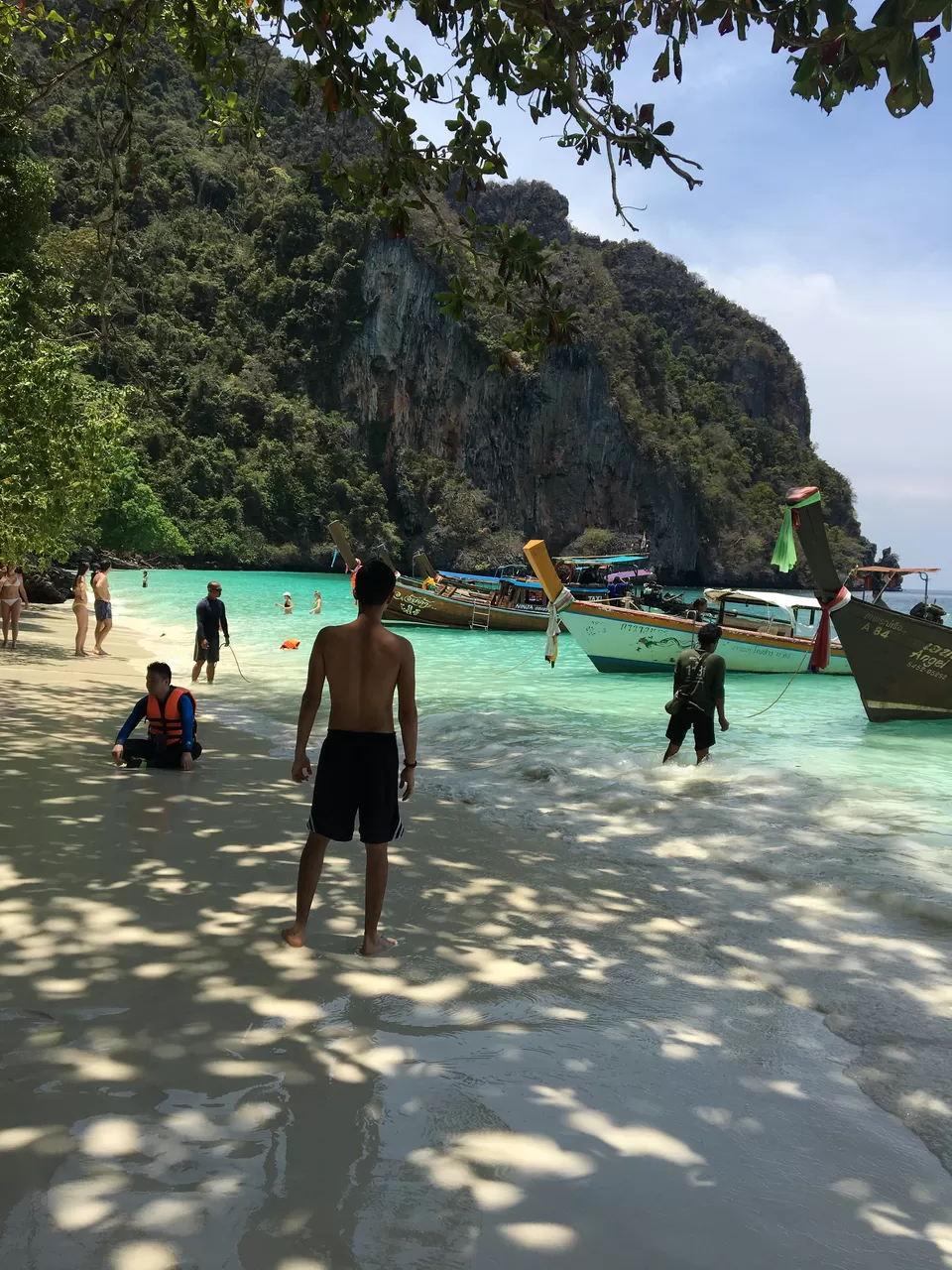 After lunch we moved to the most awaited place, MAYA BAY,which is also the most crowded place. It got so crowded and popular over the years that tourism authorities had to shut down the place indefinitely for tourists. Its only allowed to see the place from far.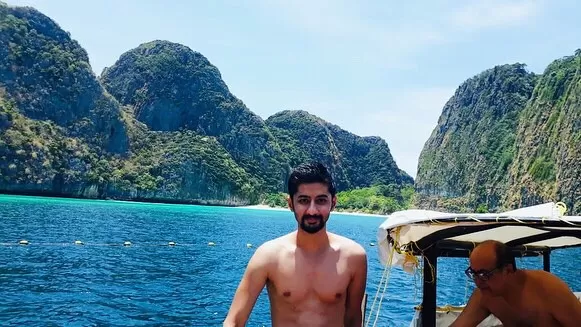 This was a special day since I was going to visit an Elephant sanctuary and elephant is my favorite animal.
Krabi Elephant Sanctuary is just like many other sanctuaries in Thailand that protects the elephants who are working in tourism industry for activities such as Elephant Trekking. It provides a retirement home to these elephants, who have been mistreated all their life.
It is a great initiative to create awareness among people, saw so many parents bringing in their children to interact with elephants.
They start off with a nice introductory session briefing us about these elephants, importance of protecting them and also give an idea about the costs involved in taking care of them.
Then we are trained on how to feed sugarcane, pineapple, banana to elephants and then we get a chance to feed them ourselves.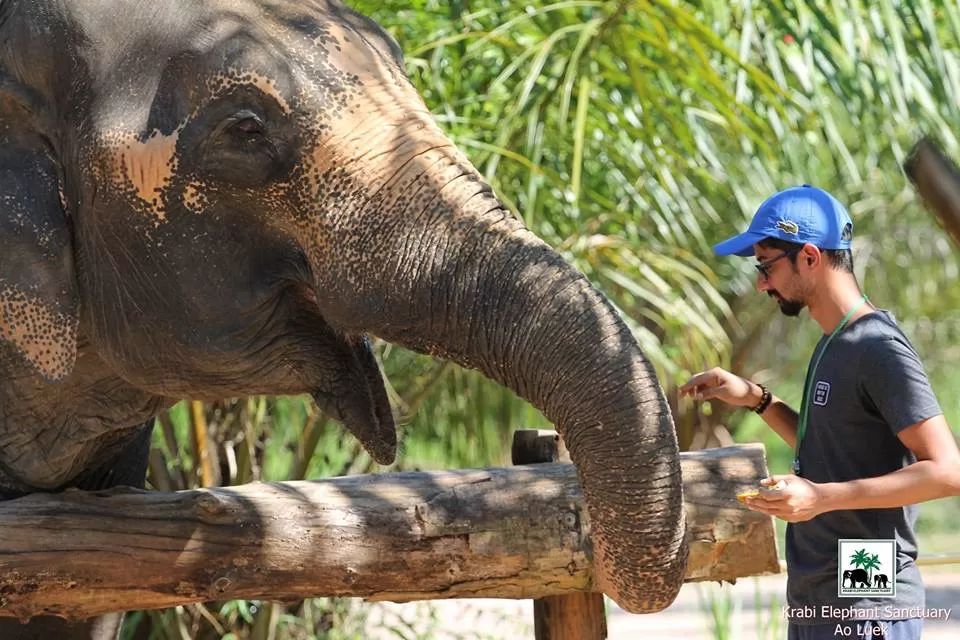 Here were the 2 superstars of that day.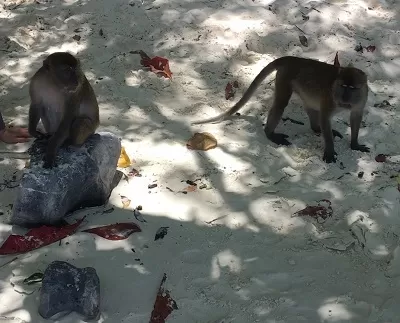 Next stop was Koh Phi Phi Don and we stopped at the beach for relaxing. This was more of a commercialized beach,not to my liking but still very beautiful.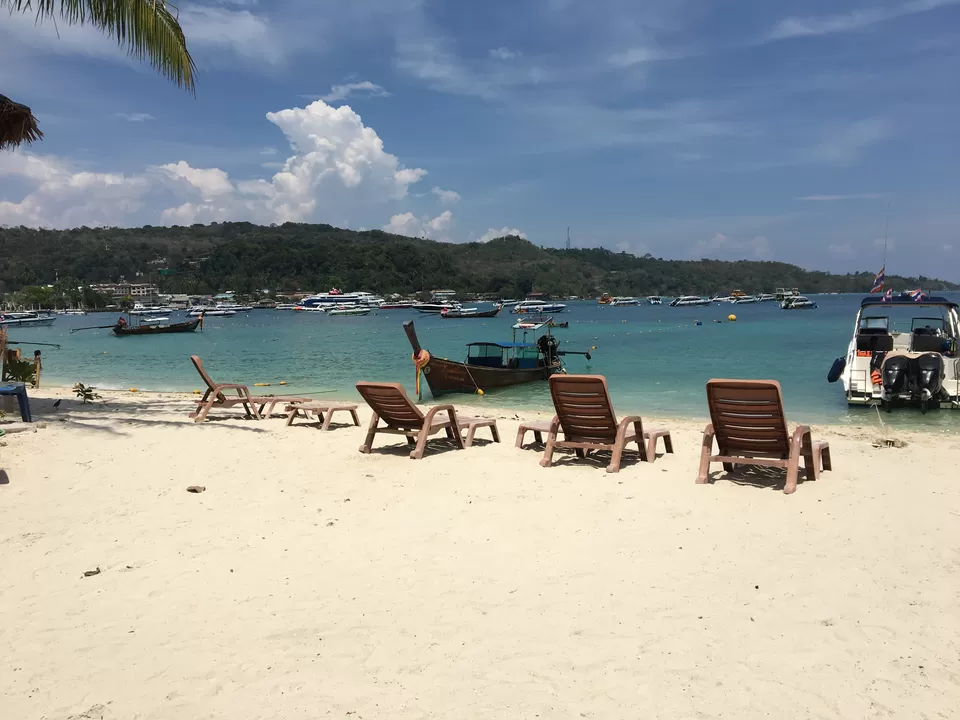 This was the last stop of the day and proceeded with our return journey of another 1.5 hours.
Our next stop was going to a deserted island with NO ONE OTHER THAN US. Imagine having a private island only for you for 2 hours <3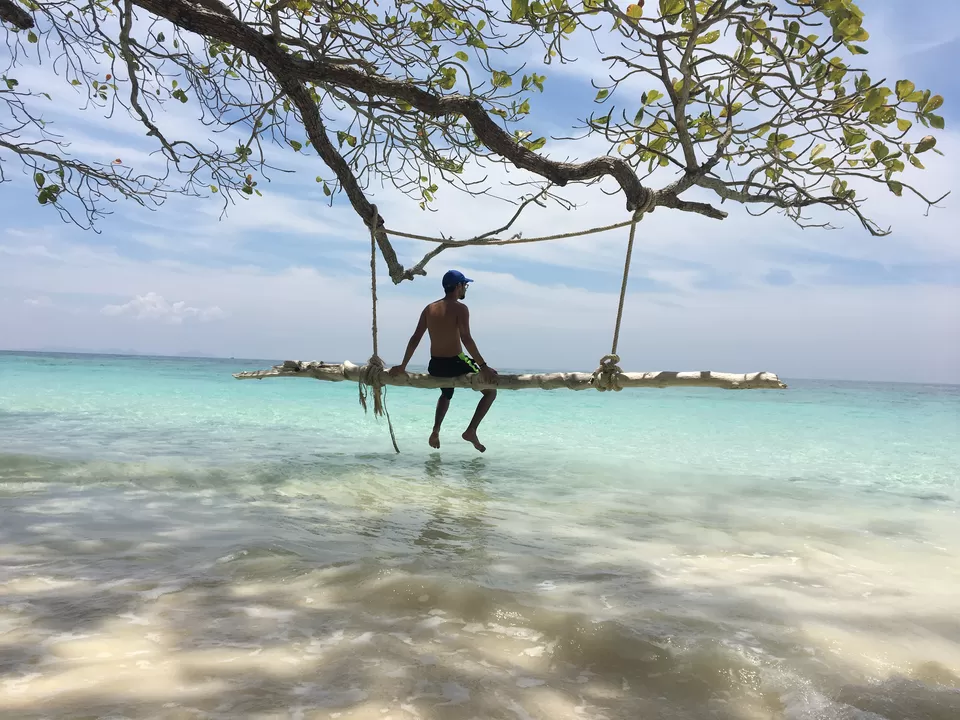 After feeding them, we take them for a walk through the forest area. There is a mud pool created especially for them to take a mud bath.
Elephants apply mud to their body since it protects their sensitive skin from sun and gives them soothing feeling. And guess what, you get a chance to apply mud on them and play with them as well. It was such a great experience. 2 elephants even rubbed their butt against each other coz they felt itchy, it was soooo cute.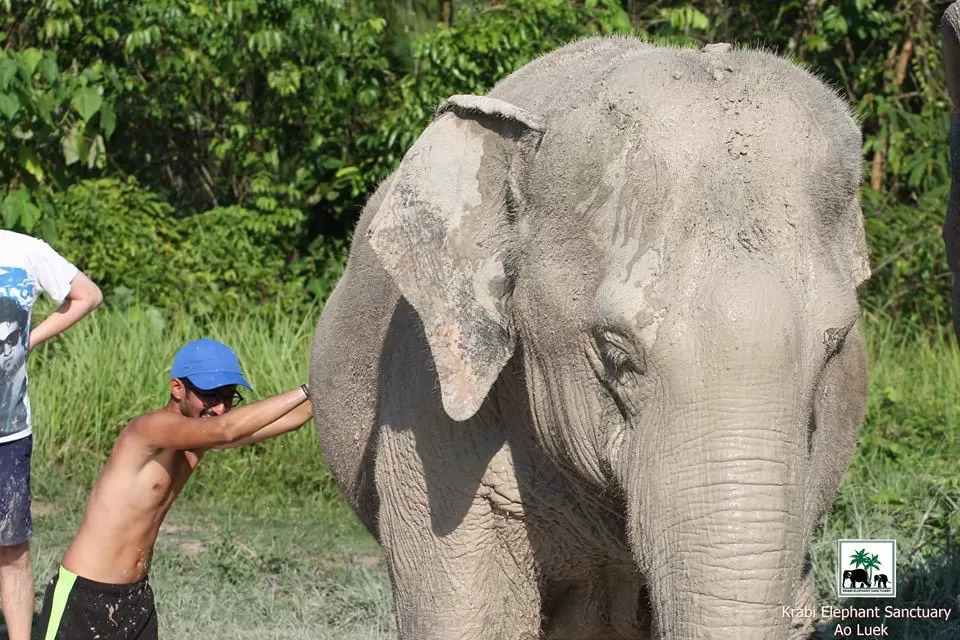 After elephants have enjoyed their time in mud, they are taken to a river for cleaning their body. We were given a small bucket and a scrub to clean them and pamper them. I am so happy that sanctuaries like these exist and give elephants a life that they deserve.
That was a special ending to my amazing trip to Koh Lanta.