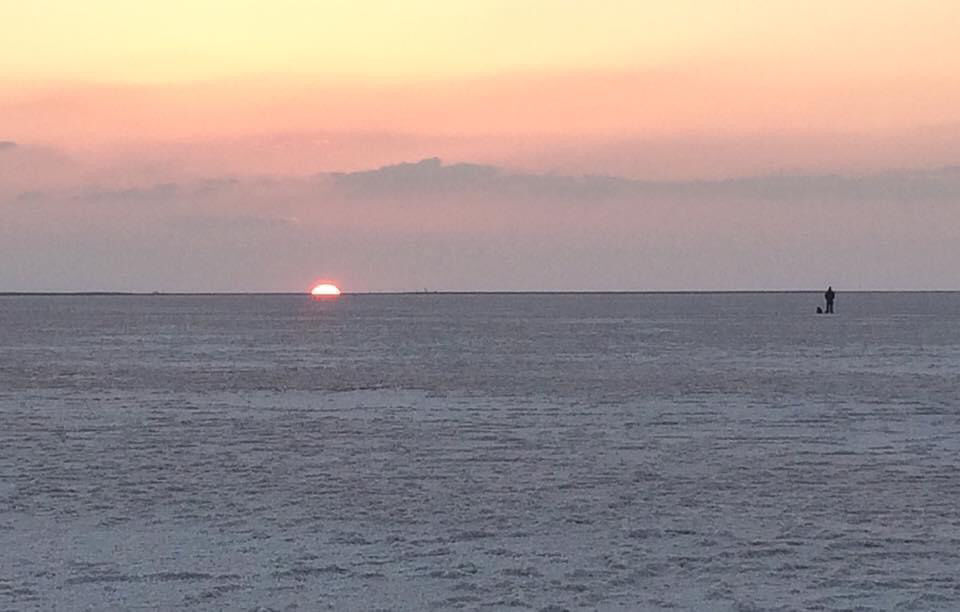 As I woke up train already reached Gandhidham and climate was  too crisp than my expectation .However hot cup of tea, gorgeous sun rise and spectacular view outside didn't let me feel the cold .The wanderer inside me was eagerly waiting for Bhuj to come.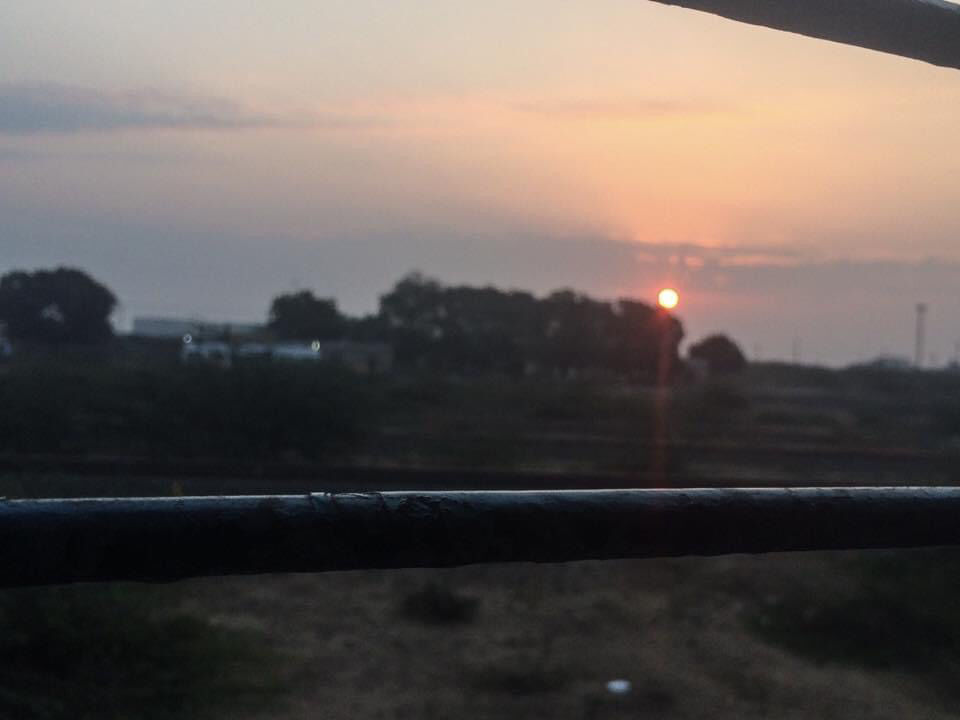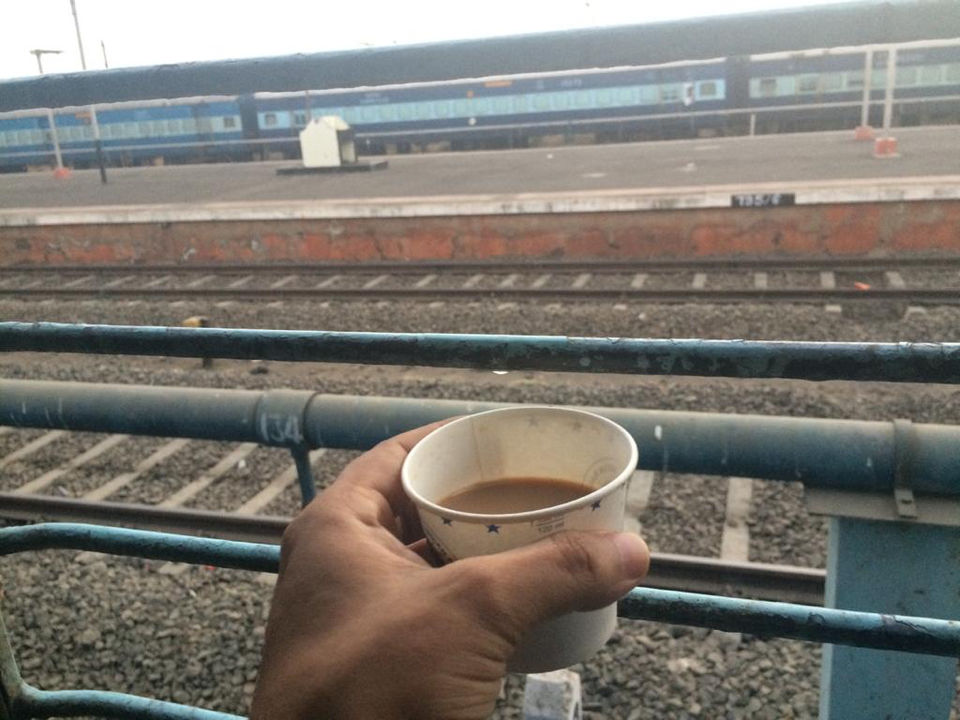 As they correctly say " Well begun is half done" , the voyage to sea of white salt started and the beauty was yet to be seen.
It was around 0830hrs in morning as train arrived at Bhuj railway station and my cab driver was already waiting for me at the exit. This was one of my best morning and sense of bliss and smile on face were evidence of my excitement.Without wasting any time we were on the road to Great Rann of Kutch which was approx 80 kms from Bhuj.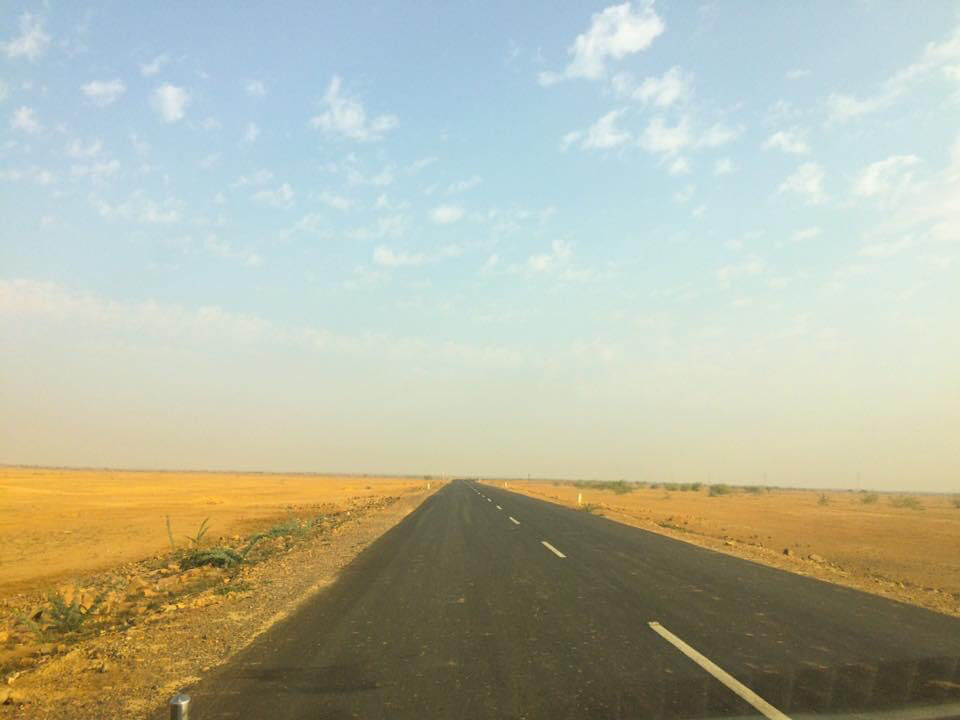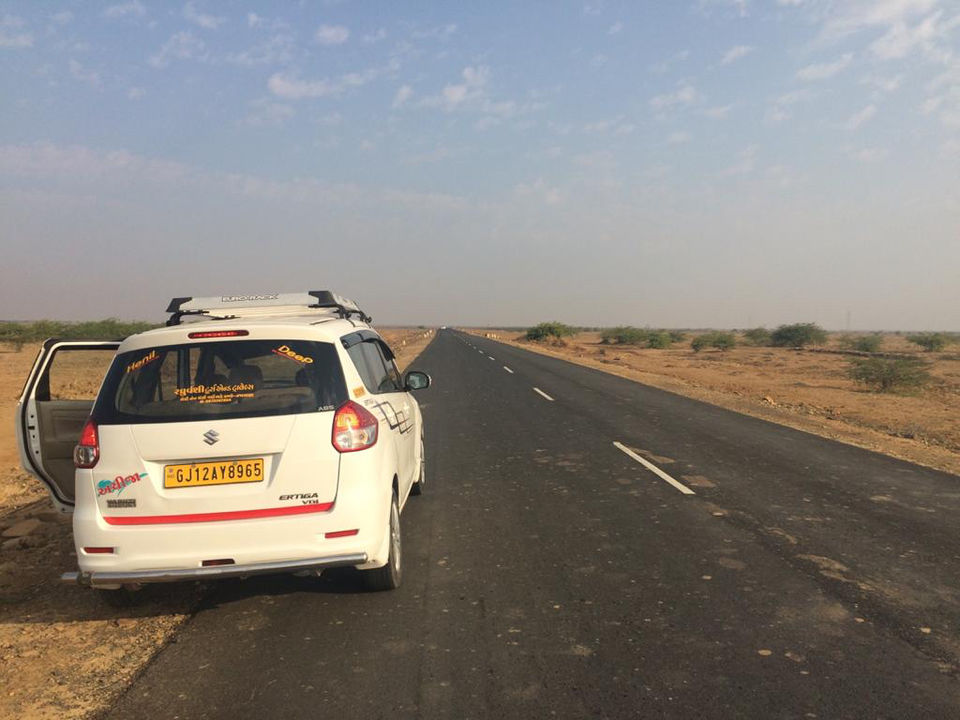 Our first destination was Hodka village 20 kms before the Rann where my stay arrangements were made in a typical Kutch style bhunga hut.
The roads towards Rann were spotless and smooth. Being admist of desert on both sides I was enjoying the drive. Every moment was cherished to fullest admiring this amazing landscape never seen before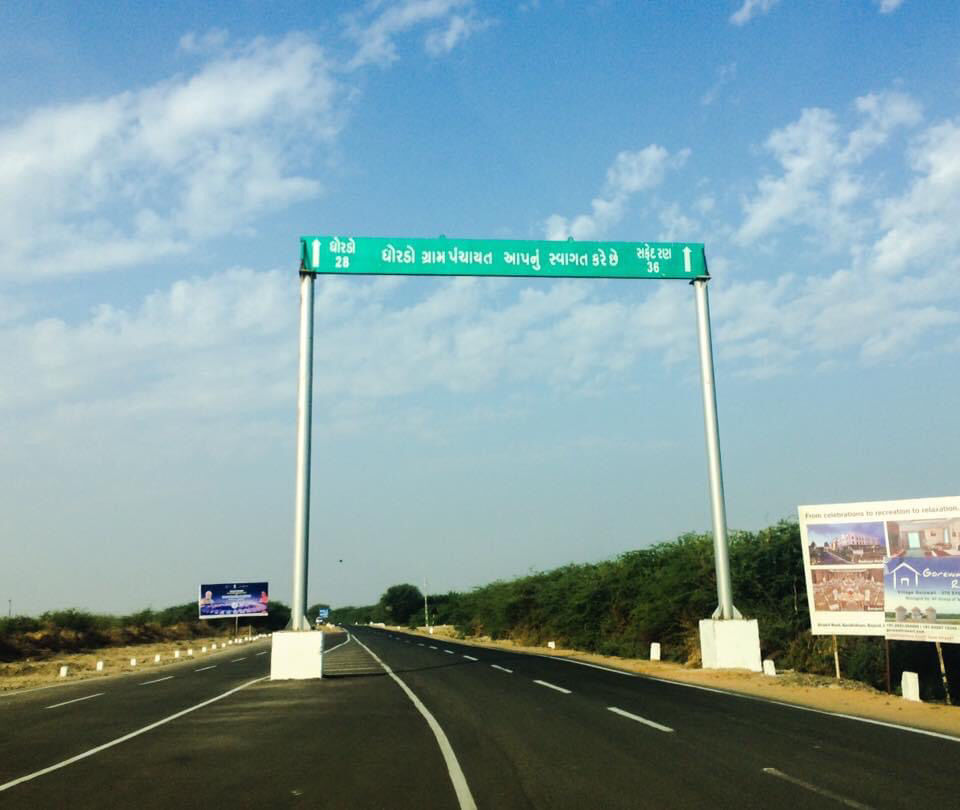 The excitement level further raised as we encountered the sign board of Tropic of Cancer. The 5th standard geography student recalled those classroom memories and jumped from his seat to capture the photograph.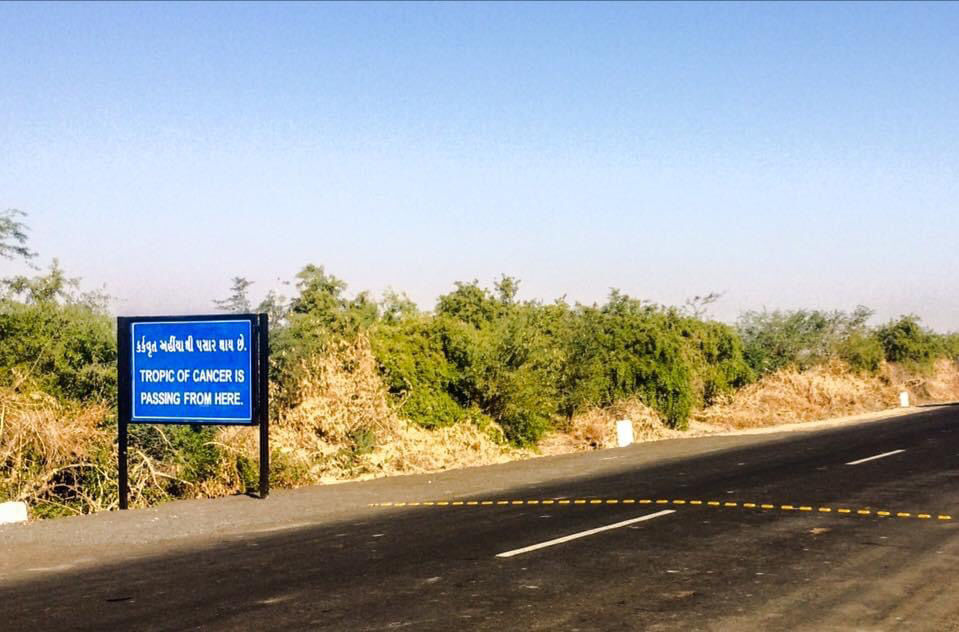 As we entered the hodka village we took the permit from check post, it is mandatory and permit receipt are to be kept till the end of journey.
We reached the village homestay by 1100hrs. I was excited to see the stunning Bhunga huts and couldn't resist to get into one of them.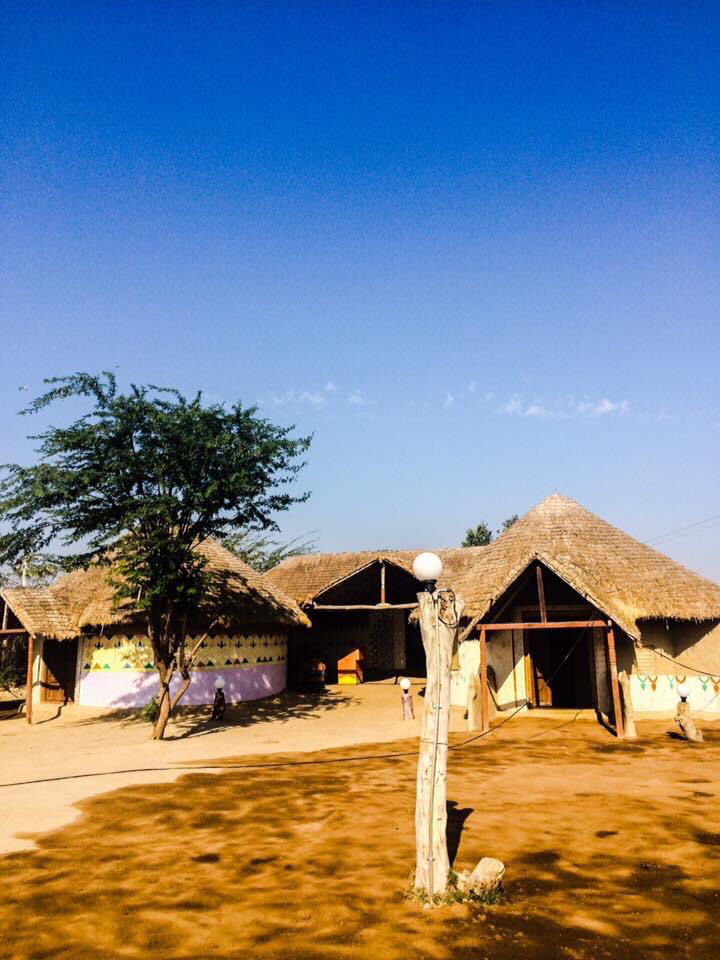 Villages in Kutch are totally deserted and one can only find few people moreover the villages are distant from each other. It is advisable to hire a taxi to visit the Rann of Kutch and its nearby places. The locals are known as Katchi and even there language and food is known with same name.
After having the local kutchi food in lunch it was time to visit places around the Rann .The visit to White desert safari was scheduled for evening in order to witness the breathtaking sun set.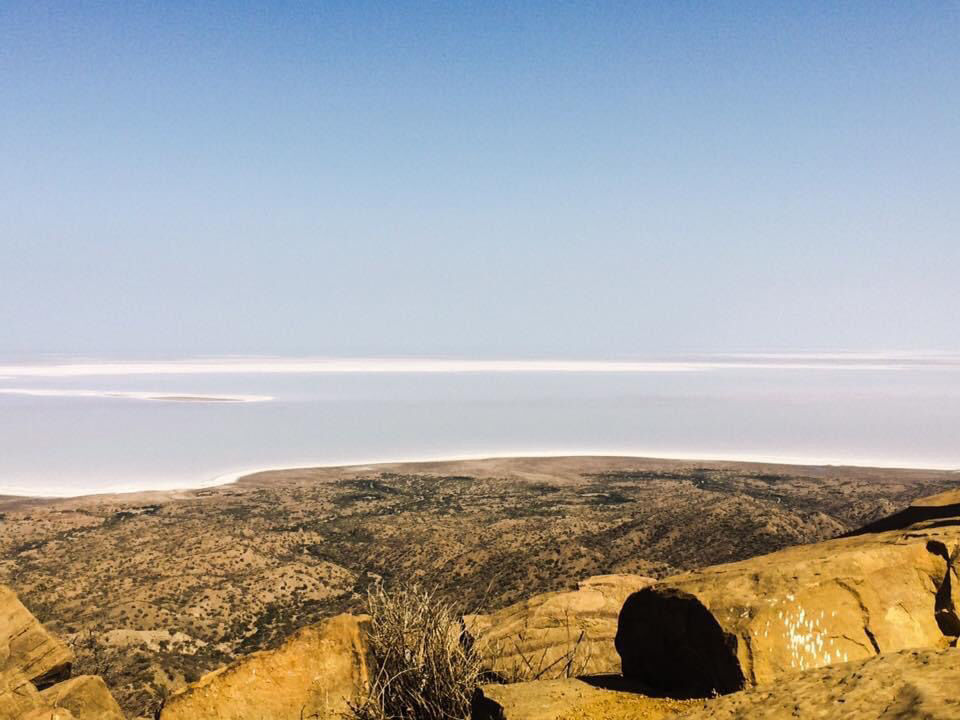 Our first target was Kalo Dungar, the highest point(458m) in the Kutch. Around 50km from Hodka village this hill top is a best place to enjoy the panoramic view of salt desert. 
The breathtaking view of sky merging into the salt desert is mesmerising. There is also a 400years old Dattatreya temple where Prasad is fed to jackals because of mythological importance.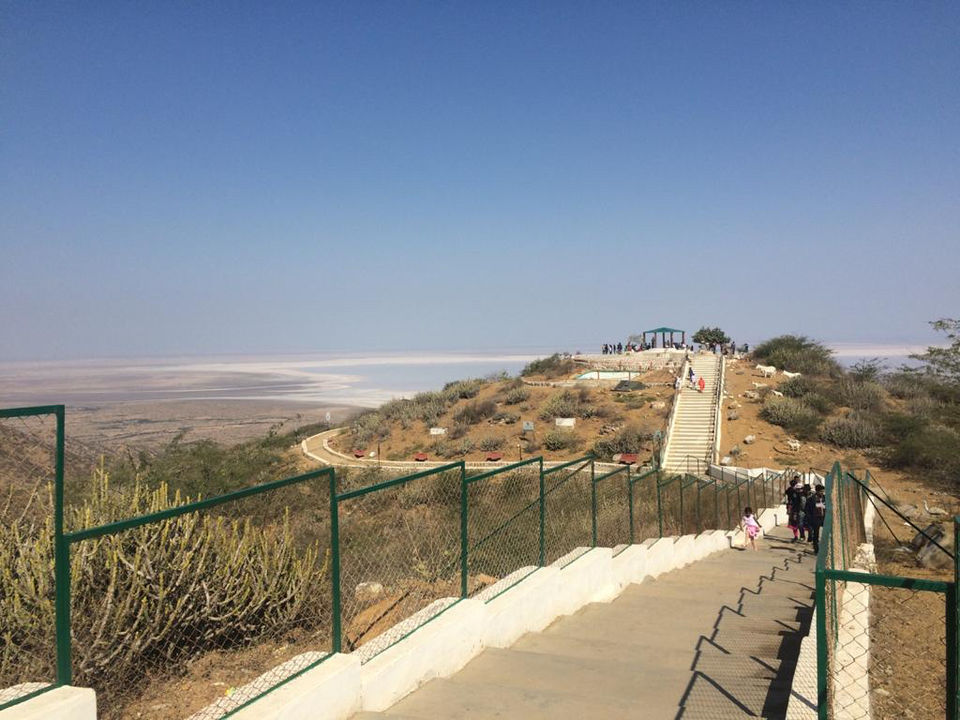 After some eye treat vistas of white desert we headed towards India bridge, the last bridge toward Indo Pak border. There is BSF check post at bridge and one can take permission to visit war memorial further approx 10km towards border. Photography is not allowed in this area and make sure you deposit phones and cameras at check post.
By the time we returned from war memorial it was about 1500hrs and sun was also at its peak. I decided to take some rest in my beautiful bhunga hut before I hit towards the climax of the trip "White Desert".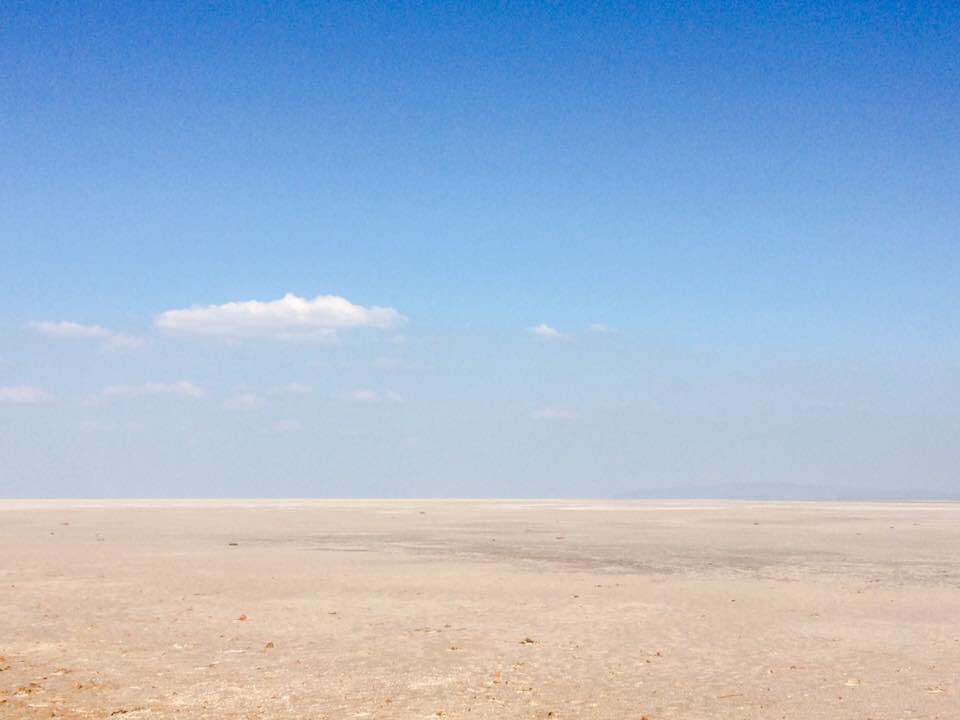 After a great sleep and evening tea we headed towards Dhordo village, the last village towards White deserts. During Rann Utsav (November to February), temporary tent city is created by government to promote tourism. Tent city has everything for visitors shopping market, eateries, cultural events etc. Visitors can shop for local handicraft work and relish the mouthwatering Gujarati food. One can stay in tents near white desert which can be booked from Gujarat tourism website, however these are extremely expensive due to festival season.
Cab dropped me at last point and from here regular buses were operating to towards desert. First look of desert was astonishing and in no time I jumped into the salt desert. This salt desert is a marshy area and gets submerged into water during monsoon .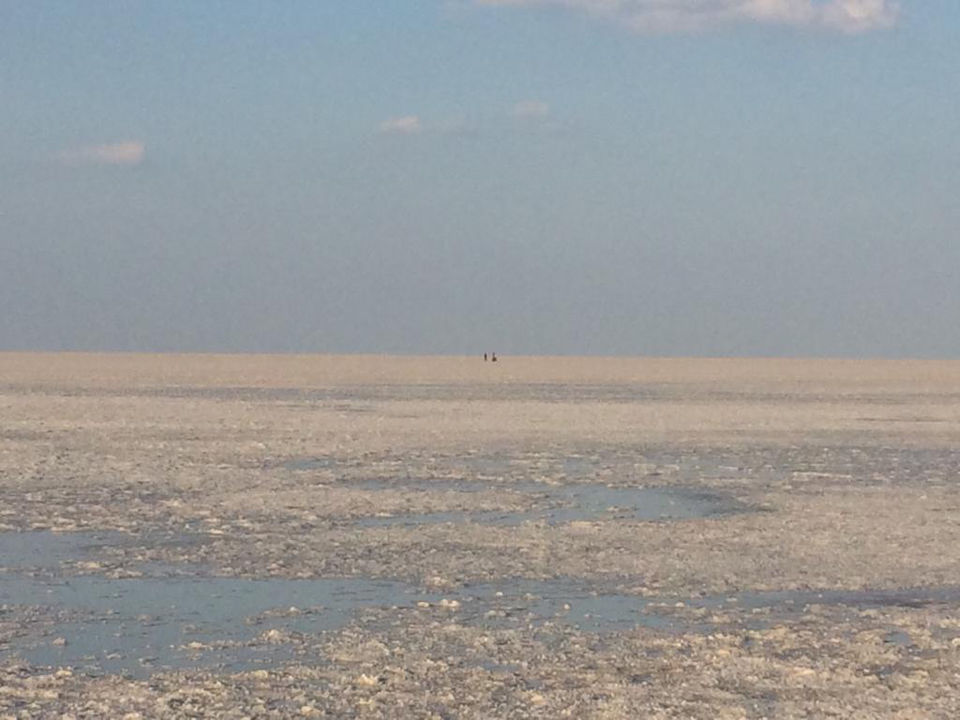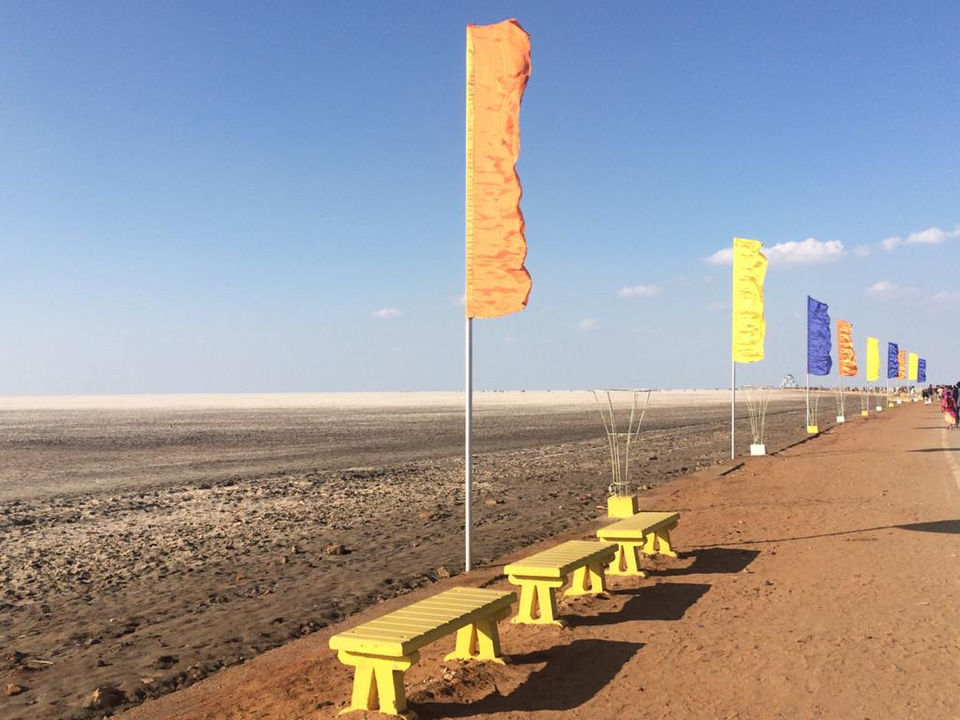 Watching sunset being admist of spectacular white desert gives a feeling of being on some other planet. As the sun touches the horizon and further gets into the desert is lifetime memory.
I stayed there till my eyes could see through the darkness, every moment spent there was worth capturing and so I clicked as much as photographs I can. After spending some time in tent city ,visiting market, we returned to our base camp where delicious Kutchi food was waiting for us. The kadhi, bajare ki roti were the best among all.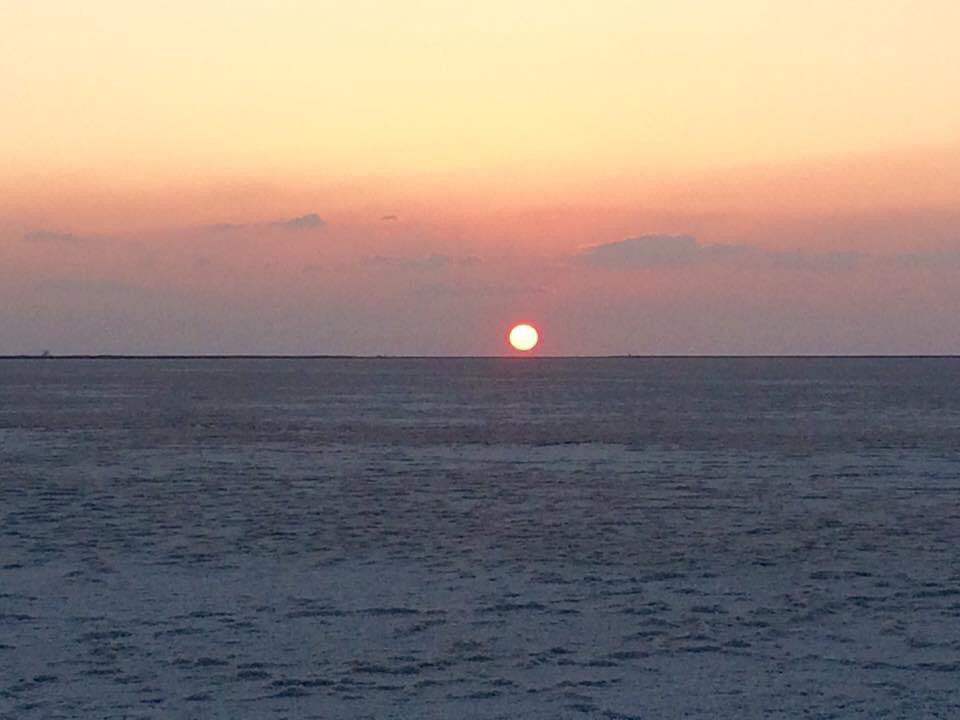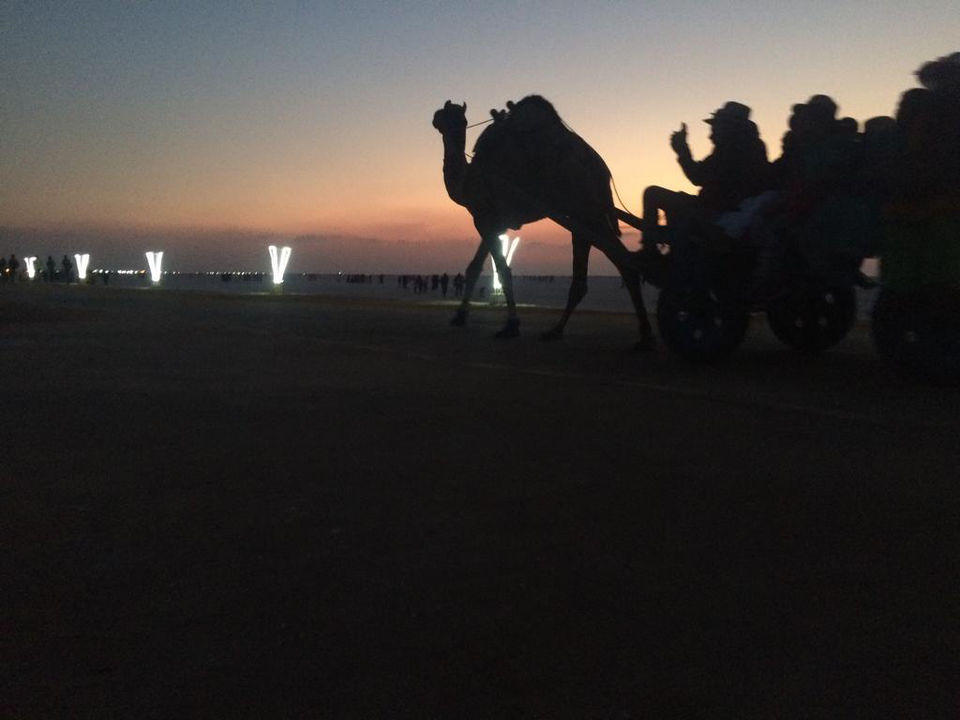 After a hectic day, it was the time to relax the body as many more stunning landscapes were waiting to be captured by me next day.(another day was waiting with amazing menu.)After visiting the Kutch, I can related to the tag line of Gujarat tourism "Kutch nahi dekha to kuch nahi dekha" (it you haven't seen Kutch you haven't seen anything". Indeed that's is so true !!!
Happy traveling!!