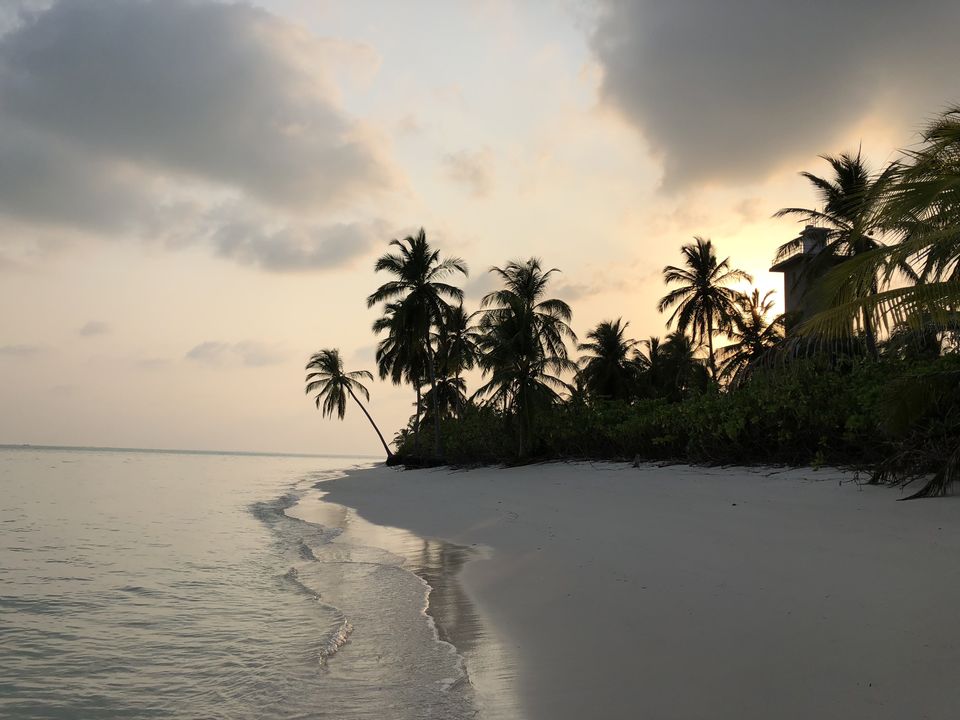 Lakshadweep is one of the most spectacular tropical island systems in the world. Lakshadweep has 36 island out of which 10 are inhabited. Main islands of Lakshadweep are Karavatti (capital), Kadmat, Kalpeni, Agatti, Minicoy, Bangaram and Thinkara.

I was planning for this trip for last 6 years because I didn't want to take Lakshadweep tourism cruise tours and wanted to spend some days on the islands. Connectivity and accommodation are little difficult in Lakshadweep. Most of the travel agents suggest you to swap Andman against Laskadweep and I did that twice but this time I wasn't ready for swap. Though Andman is also extremely beautiful but Lakshadweep's beauty is at another level.
Magnificent Lagoons with all possible shades of green and blues, milky white beaches, untouched shores, magnificent coconut mangrove islands and minimum tourists, Lakshadweep is your doze of natural beauty with stunning spell.
Cochin - Agatti – Bangaram – Agatti's Airstrip is a sight to behold thin strip of land having turquoise green on either side, just landing there would justify half the amount you spent on the tickets.
Straight away we went to the boat house and took a fairy to Banagaram. The water is so clear that you can spot the corals, fishes and if you are lucky few tortoise diving on and off the sea (I spotted atleast 20 just while commuting to Bangaram) from the bare eye while boating.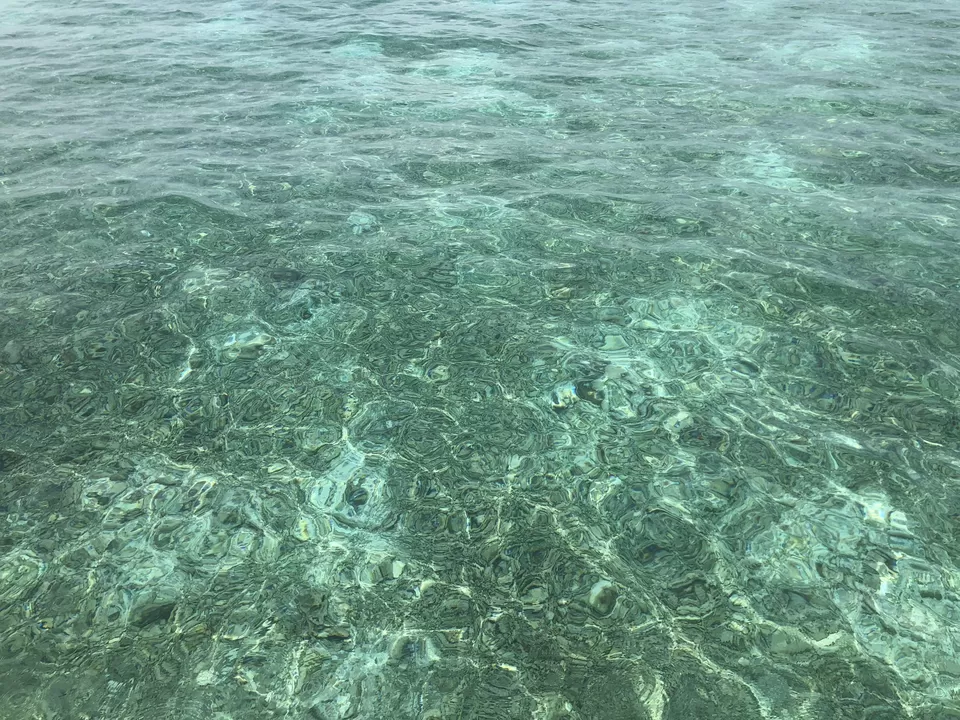 After 1 hour of joyful ride we reached Banagram, the first sight of the island is bliss in itself. Turquoise green lagoon, crystal clear water, beautiful, peaceful, milky white sand beach with beautiful dotted coconut palms, prefect place for a soul enriching vacation.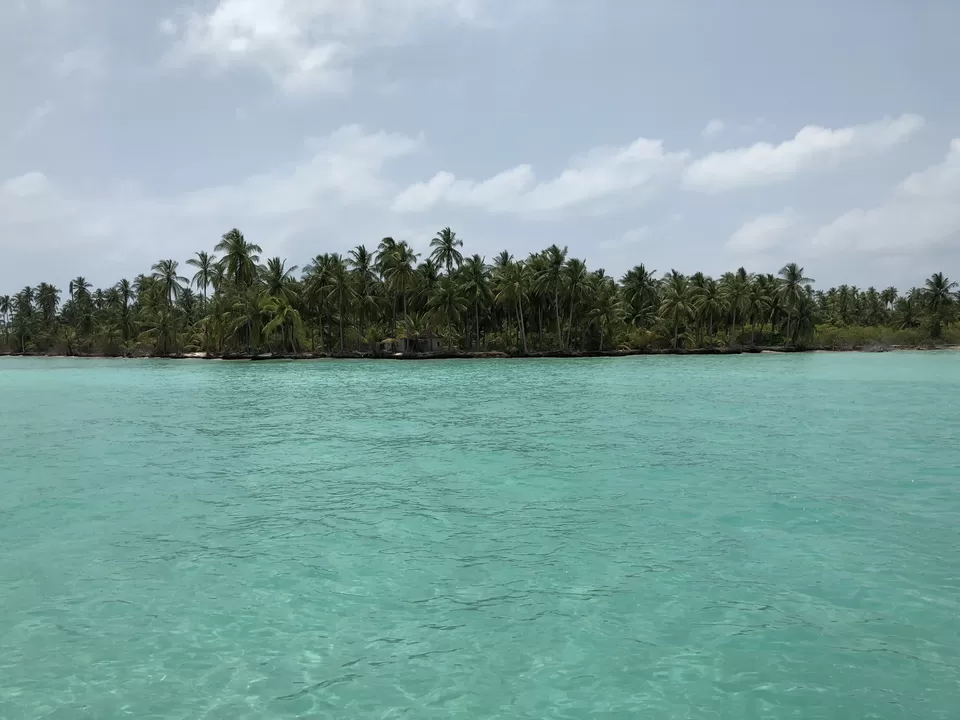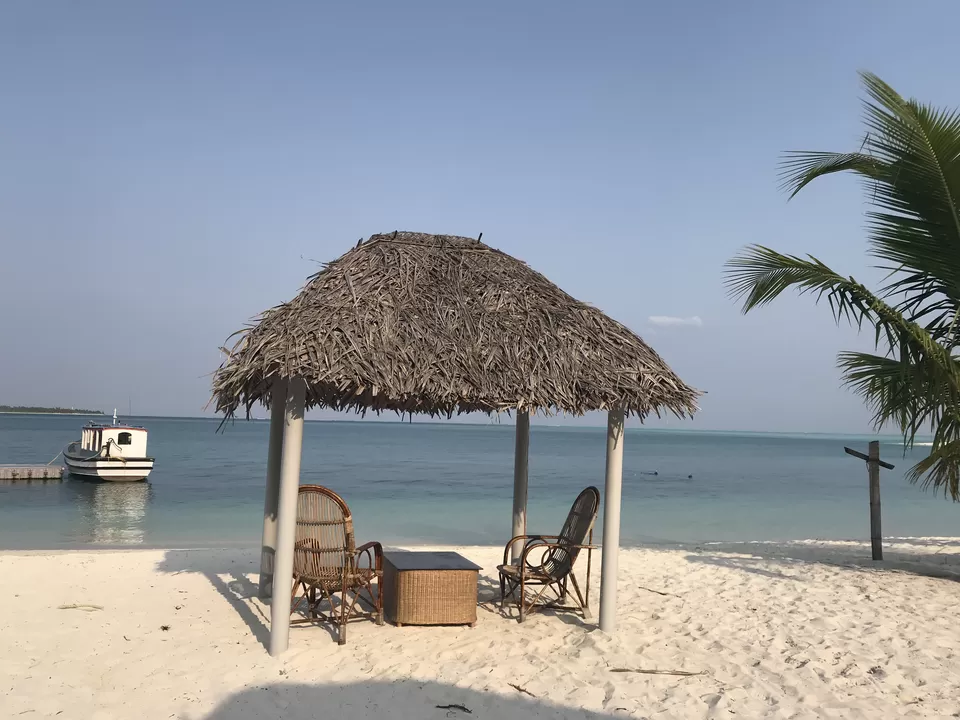 We strolled on the beach, absorbed the surroundings. In the evening took a boat ride to Tinnakara, completely isolated island there are tents available for night stay as well spent evening watching the sunset.
Early morning walk on the sea shore is something more refreshing than coconut water.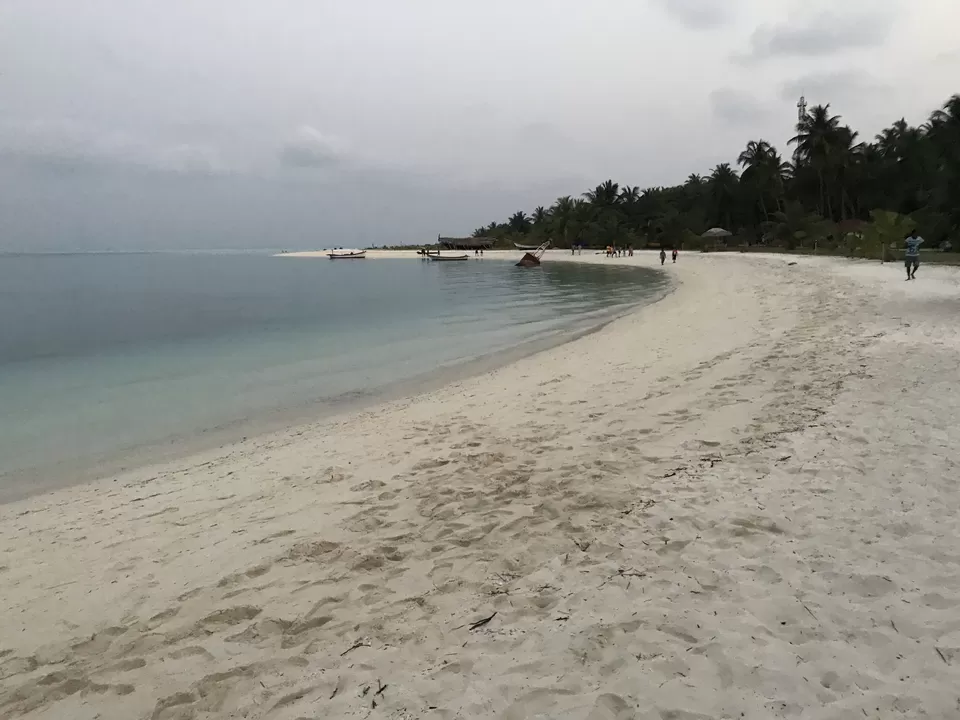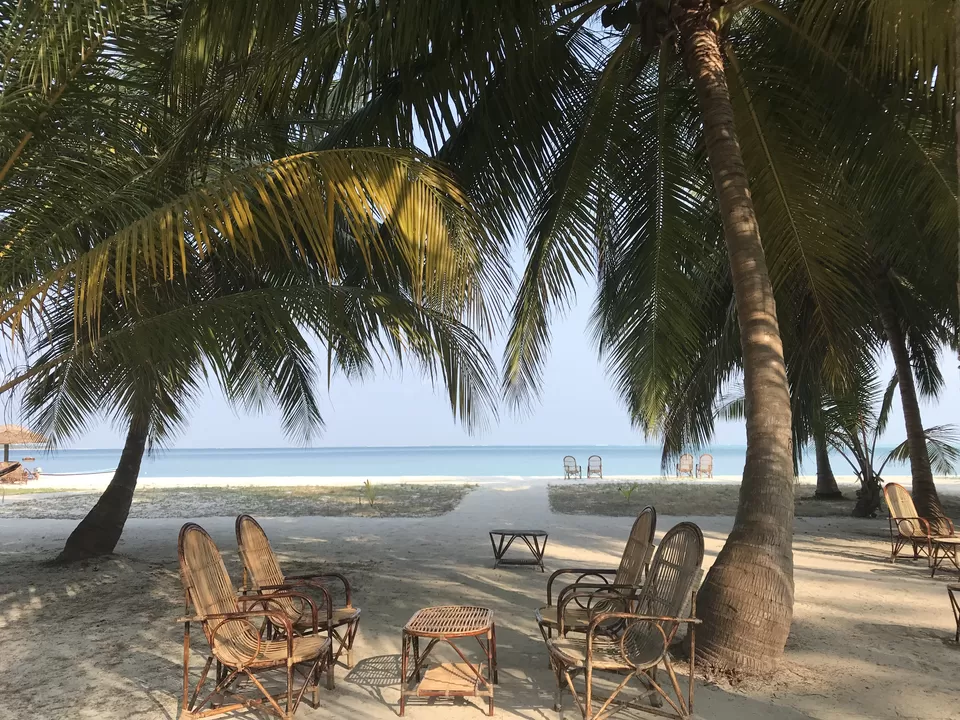 You can watch locals catching fishes, I tried my hand on fishing. Fishing is very easy there as you can see fishes moving around through naked eye and target there itself.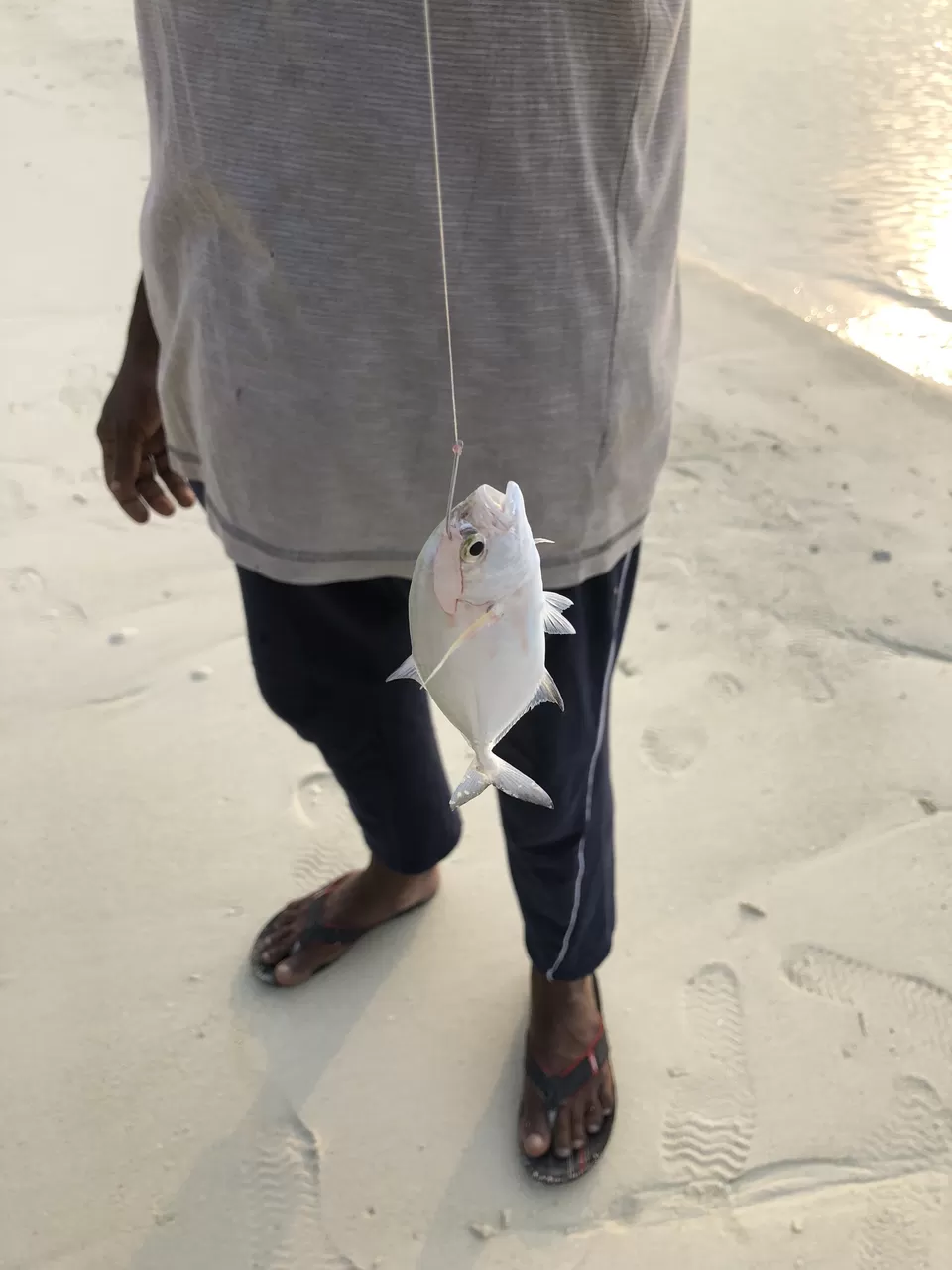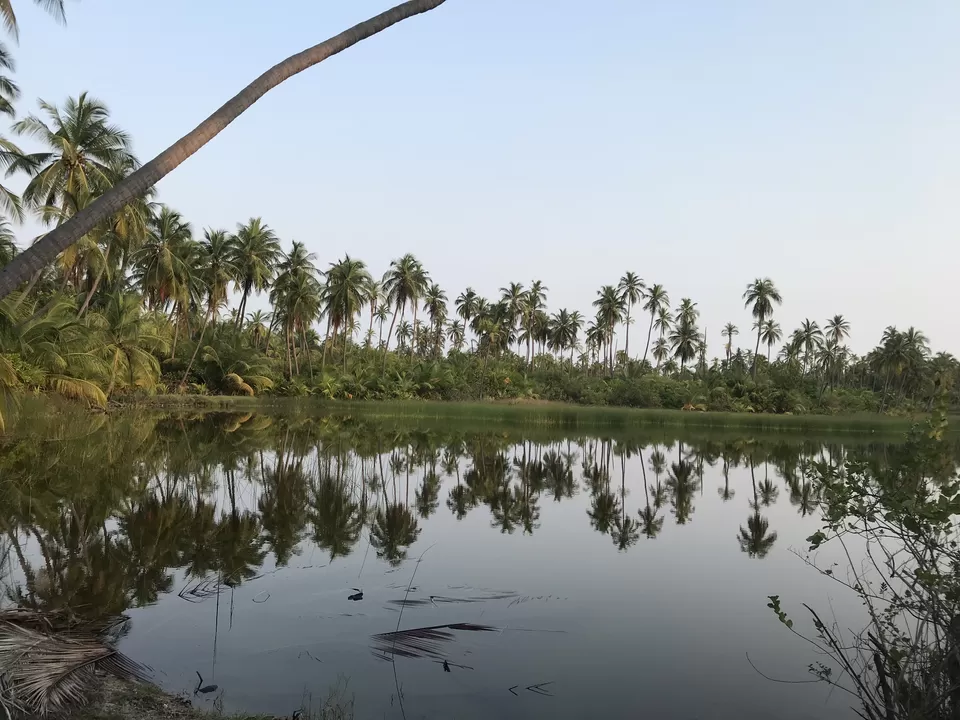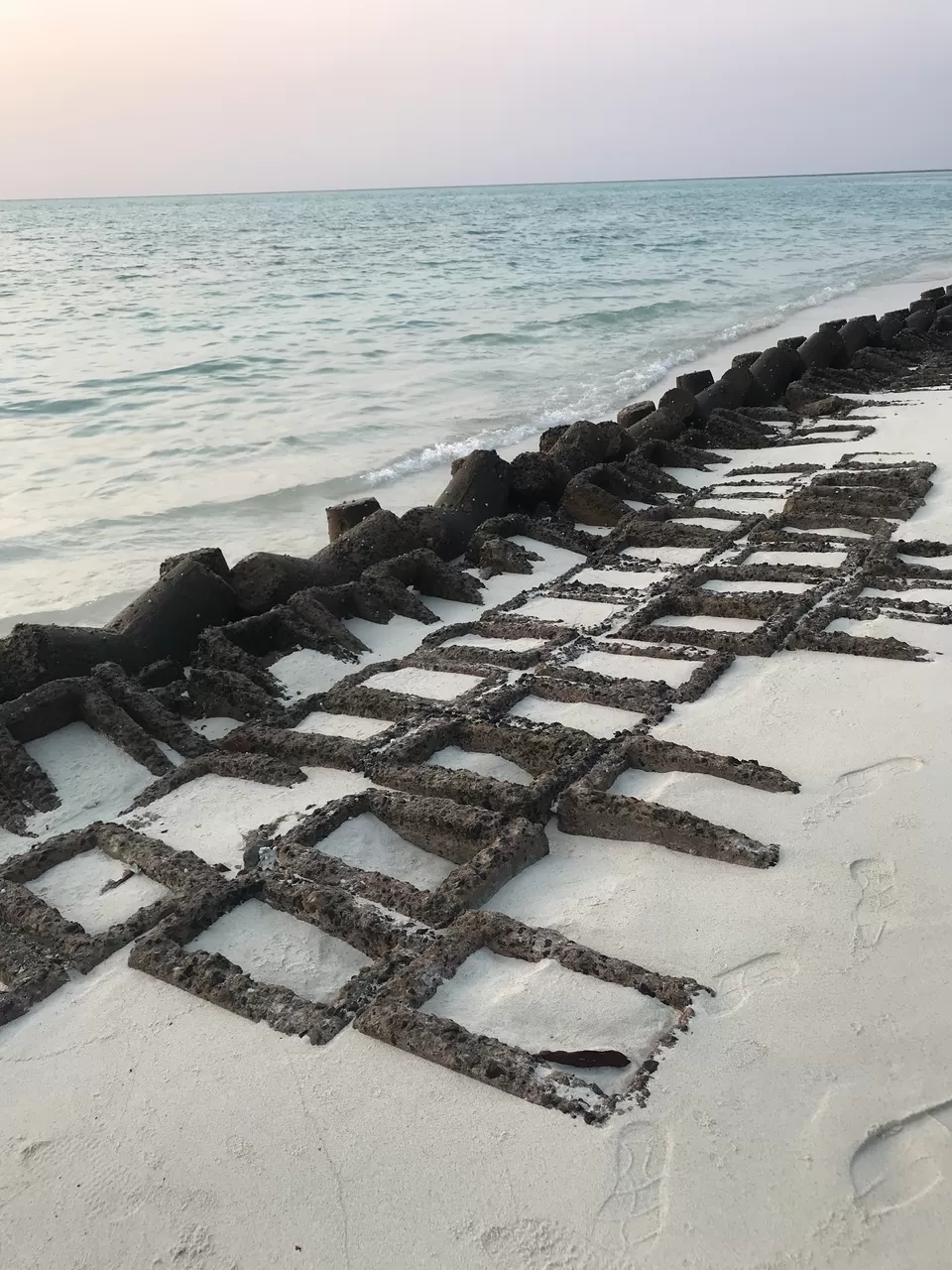 There are multiple water activities.Extraordinary variety of colorful coral reefs and calm waters attract divers. Various Suba diving options are available, even for non-diver and non-swimmers like me.
Next activity was the evening swim in sea while watching beautiful sunset, I thought to call it a day. Watching crimson moon rise from the middle of the sea was a heavenly experience.
Next day after our morning routine of walk and fishing we headed for snorkeling. Missing Snorkeling at the Ship wreck is sin, I have never seen such color full fishes and corals anywhere, worked like a therapy for me. One can also take a trip to beautiful Parali islands, do glass bottom boat ride.
On our last day after having dinner by the beach restaurant we sat by the beach to enjoy the breeze, suddenly I noticed something emitting blue light through the waves, at first I thought it is luminance but it was like blue dots scattered everywhere, then we noticed it was crabs emitting blue light on the shore.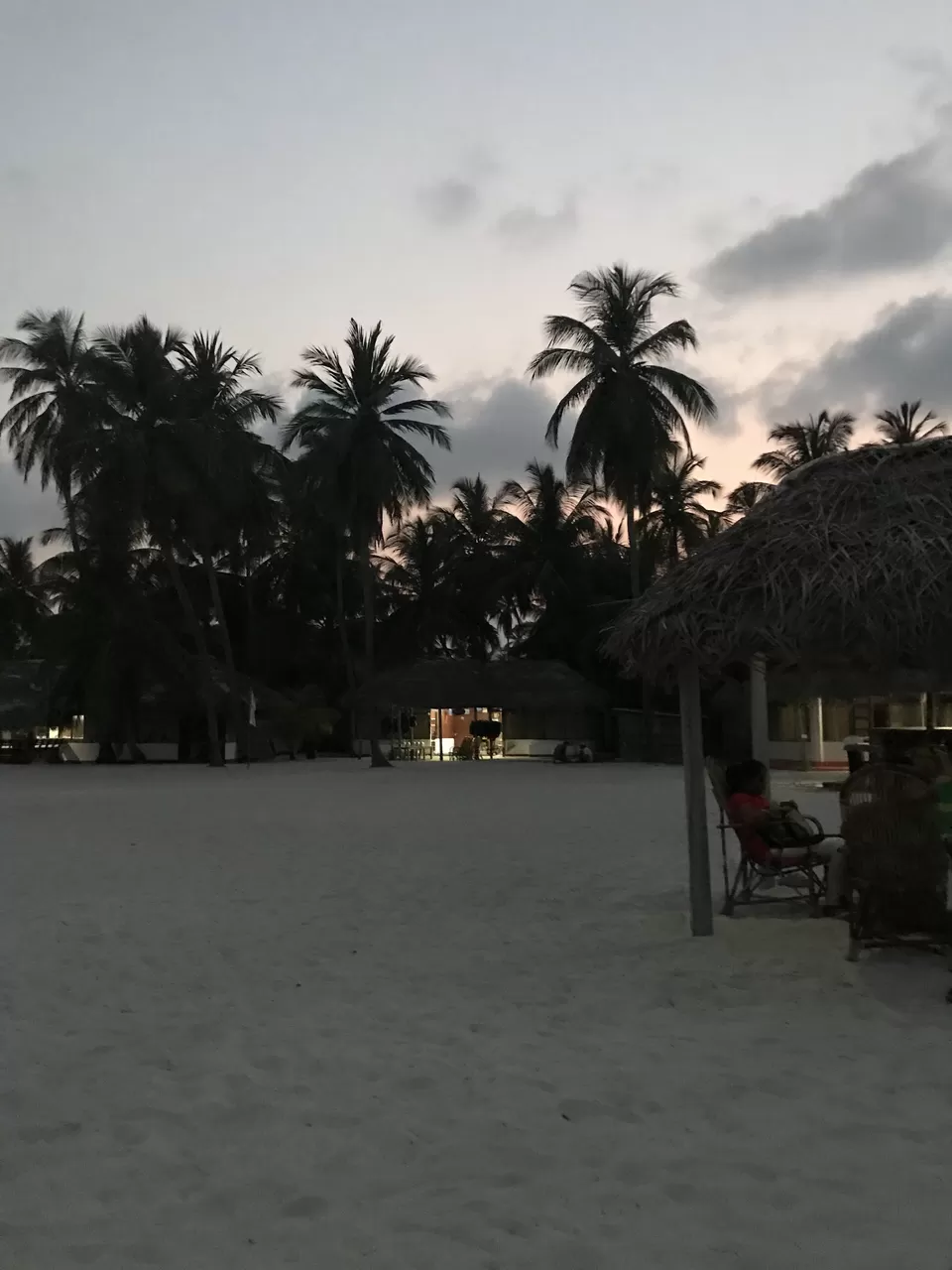 Today was the day to explore Agatti Island, we had a stay arranged in government circuit house. One can visit the Kalpetthi island on a glass bottom boat, though the island is quite dirty and can be skipped visiting. One can do watersports such as snorkeling, glassbottom and scuba there. Fish Hatchery is one of the unique places to visit in Agatti island.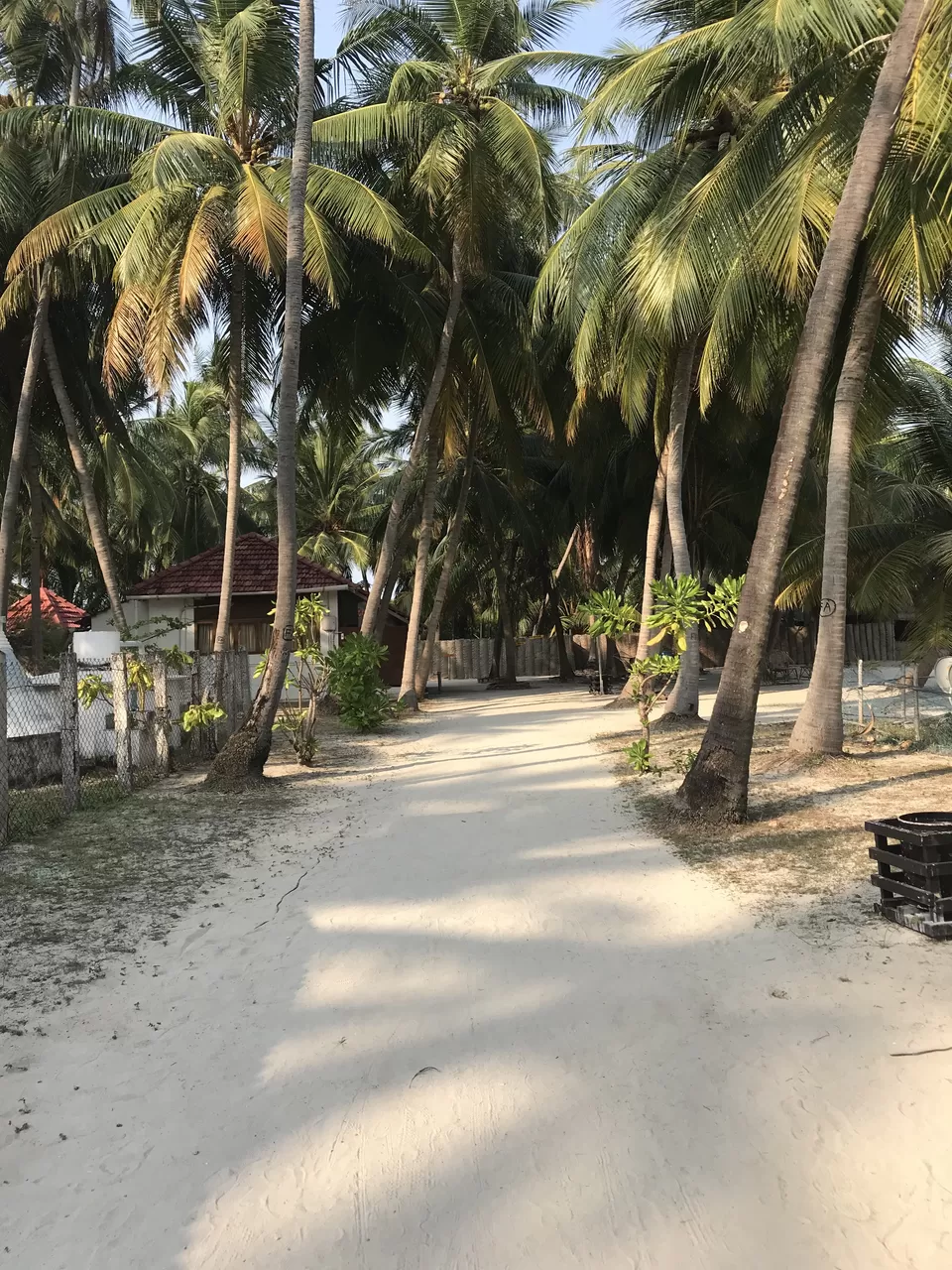 Day 5 -6 Kavaratti: The port from which boat goes to Kavaratti is beside a pristine beach, multiple fishes can be watched through the waters. After 2-2.30 hours of ferry ride we reached Kavaratti.
Calm and soothing lagoons and immense greenery, like all other islands in the vicinity, this too is a nature lover's paradise. Kavaratti is the Commercial capital of Lakshadweep one can visit market, enjoy shopping here.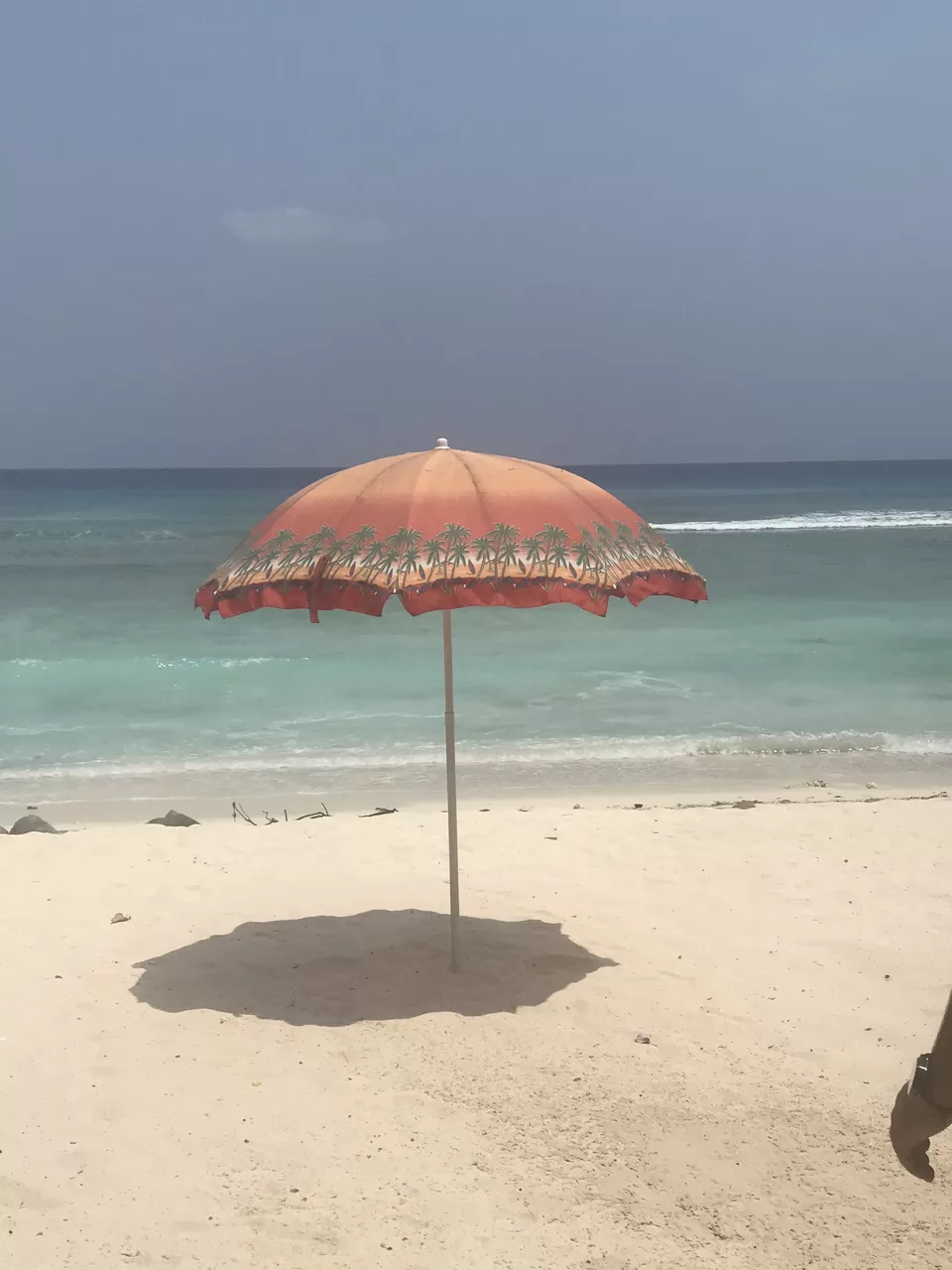 View from the Light house, sunset at the beach and evening walk by the side of Marine drive made our day. Kavaratti also has maximum number of mosques in entire Lakshadweep, one of the oldest and most striking is the Ujra mosque built by Sheikh Mohammad Kasim. It is know for its architectural brilliance,the 17th century structure has an ornate ceiling, said to have been carved out of a single of driftwood. Women are not allowed inside the main prayer room.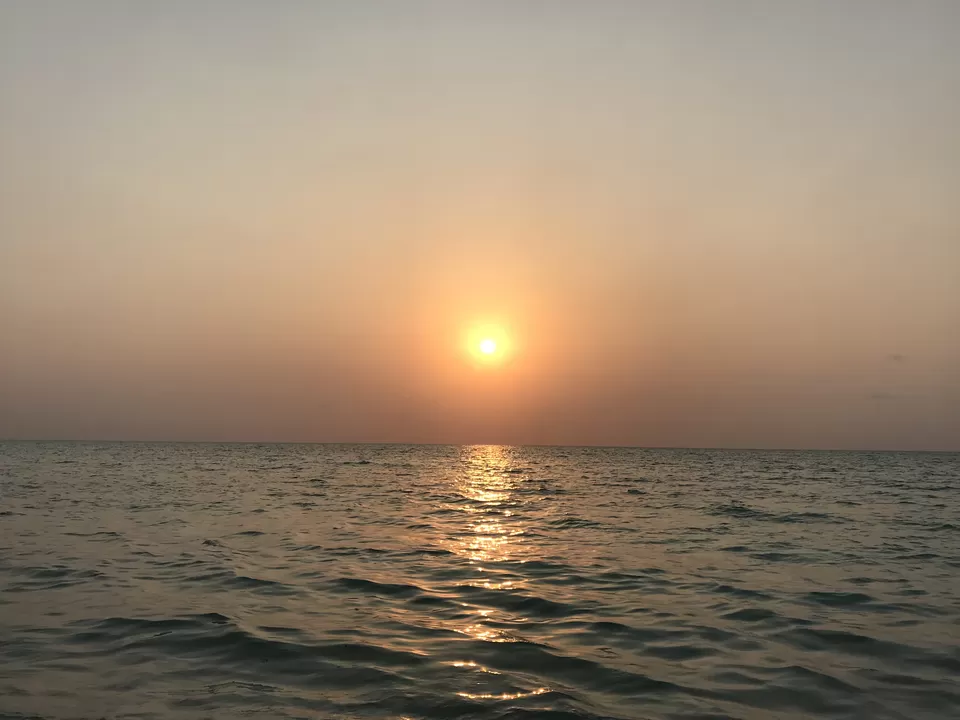 The sea here is quite vibrant compared to agatti and bangaram, provides good opportunities for water surfing as well.
Unlike other Lakshadweep islands Kavaratti has quite a few restaurants to offer. One can enjoy local sea food delicacies here, me being a vegetarian can't provide much insight.
Day 7 Kavaratti – Agatti – Cochin- Delhi: We bade our good bye to Kavaratti and headed towards Agatti to catch the flight. Our flight was delayed so I took stroll on the beach adjacent to the airport, I wasn't ready to leave this beautiful group of island. The beach near the airport is exceptionally clean and literally no one is around so good place to have some me time.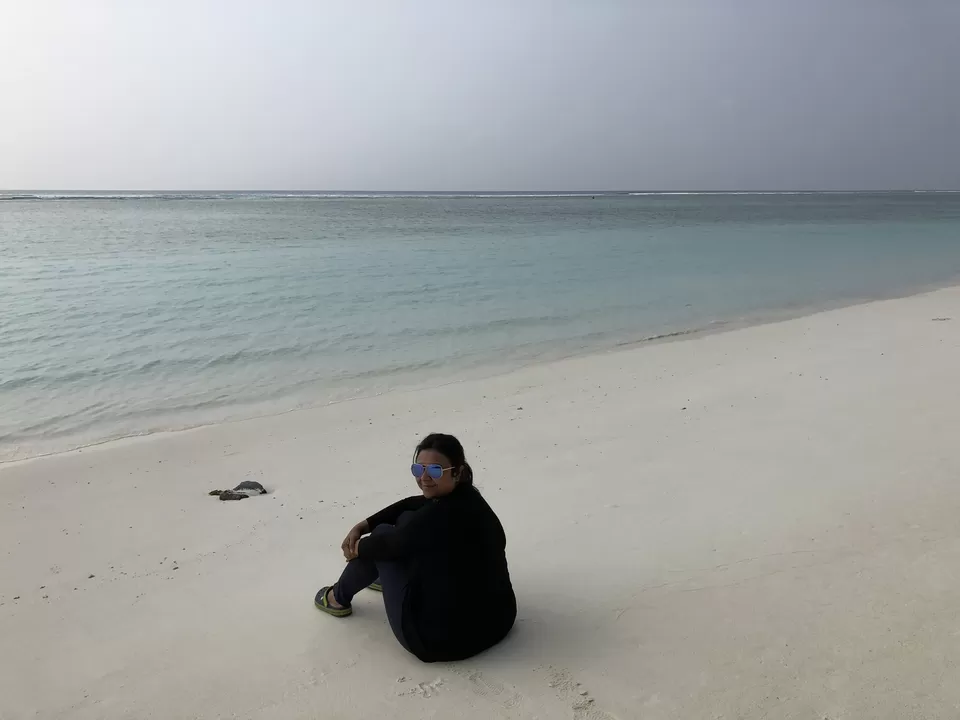 Other Places of Interest can be:
One of the most beautiful island of Lakshadweep, Minicoy, locally known as Maliku is a crescent shaped island, famous for its beautiful lagoons, colorful reefs, and thickly grown coconut trees. Beautiful resort with AC rooms is added advantage here. It is on the southernmost flank of Lakshadweep. Minicoy isn't connected via air you have to take a 1.5 day cruise from Cochin to reach there. Choice has to be made either to visit Minicoy or other islands, both cannot be done in single trip if you are looking for night stay.
Kalpeni, with its three satellite islands, is a beautiful island with its small mosques and architectural wonders. Huge fishing nets casted in the sea add a kind of warmth to the place. The whole ambiance here, especially around dusk is such that you can't help falling in love. One can can swim, snorkel or reef-walk in the vast lagoon and indulge in water sports on kayaks, sailboats and pedal boats.
8 km long pristine white sand beach is the main attraction of the island. Beautiful resort overlooking to the sea adds to it attraction. Unlike Bangaram and Tinnakara, you get AC accommodation here with cheaper rates.
Few Important points: Tourists need a permit to visit the islands; foreign nationals are not permitted to visit certain islands. And consumption of alcohol is not permitted in Lakshadweep except on Bangaram. Though the islands are pretty safe but our boat driver told us to keep our shoulders and knees covered in areas where locals are thickly populated.
How to Reach: Only one Air India flight goes to Agatti so one have to be careful while booking. And one cannot stay in Agatti as there is stay option available (apart from govt. circuit house) so you have to travel to any one of the island on the same day. By the way if you don't have confirmed hotel booking you won't be able to board the flight despite of confirmed tickets. Passenger boats operate on regular basis to connect with karavatti, kadmat, kalpeni and bangaram to Agatti. Minicoy isn't connected via air you have to take a 1.5 day cruise from Cochin to reach there.
Accommodation: There is no private hotel or resort in Lakshadweep, only accommodation can be booked through lashadweeptourism website. Call them or Write an email and they will respond but one has to plan well in advance as rooms are limited. Banagaram room rent is INR 15000 per night all meals inclusive, and rooms are Non-AC. Kalpeni rooms are available at INR 5000-6000 per night.
Best time to Visit: November to February
Frequent Searches Leading To This Page:-
lakshadweep holiday packages, lakshadweep tour packages, Holiday Package To Lakshadweep Islands, lakshadweep tour itinerary, planning a trip to Lakshadweep Islands