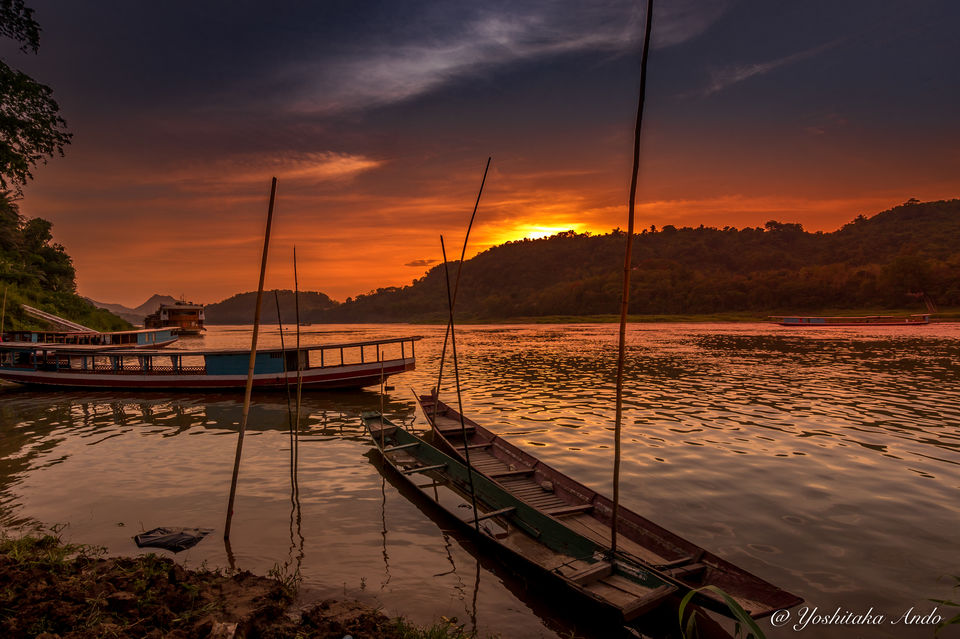 Deeply-rooted traditions, leisurely living, strikingly scenic views, and welcome to Laos.
Retaining the astral charm of a former era, Laos is a land-locked nation in Southeast Asia. Despite being surrounded by some of the most favourite tourist destinations, Laos has managed to remain ingenuous from fast growing tourism and hence is not thronged by tourists even after it has secret surprises for almost every kind of a traveller. Abounding in surreal culture and ancient traditions, this tiny nation is rightly the crossroads of Asia with the dominance of Buddhism, tribe settlements of the hills, heaving waterfalls, wide cuisines and huge mountains that form an endless green horizon. Traversed by the Mekong River, Laos is manifested with French colonial architecture, historical Buddhist temples and monasteries. Blooming with tranquility, novelty, artistry and a landscape straight from the fairy-tales, Laos will leave your soul embraced.
Why travel to Laos?
Laos might be a tiny country but the experiences it has to offer cover a vast expanse. It's a welcome space for history buffs to art enthusiasts, nature lovers to adventure junkies, religious souls to solitude aspirants, foodies to wildlife wanderers.
Experience grounded ancient traditions
Set in northern Laos, the former royal capital Luang Prabang is a lavish fushion of deep-rooted Buddhist traditions, French colonial past and natural beauty. A major highlight of the town is 'tak-bak', an everyday ritual where a channel of Buddhist monks emerges at the break of dawn for alms gathering while several local people border the roads to present it to them.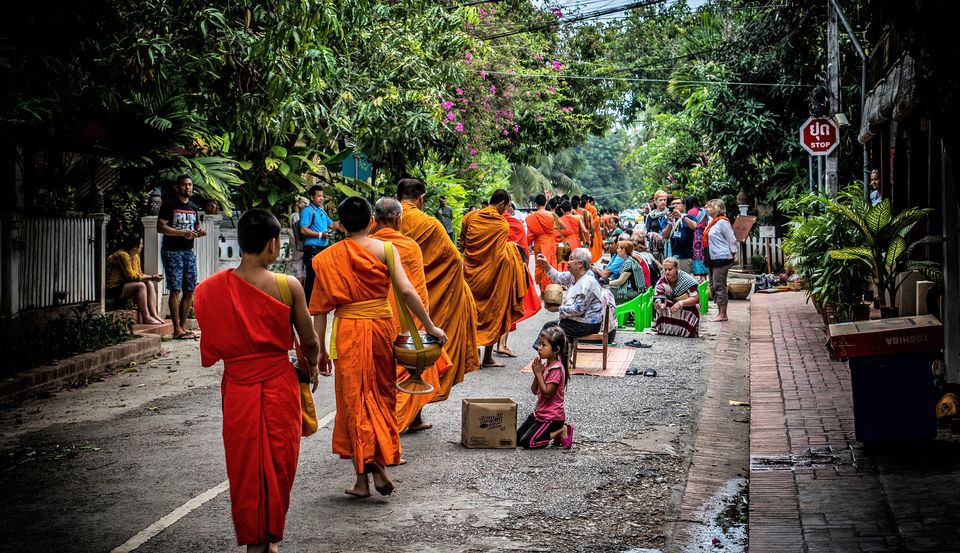 Said to be offering the quintessential Laos postcard scene, this UNESCO-heritage town allows you to bathe in culture and mellow amid the striking scenery. It also houses Wat Sensoukharam, the Buddhist temple that dates back to the 18th century, said to have been built with more than 100,000 Mekong River stones.
Zip-line your way to the zenith of the jungle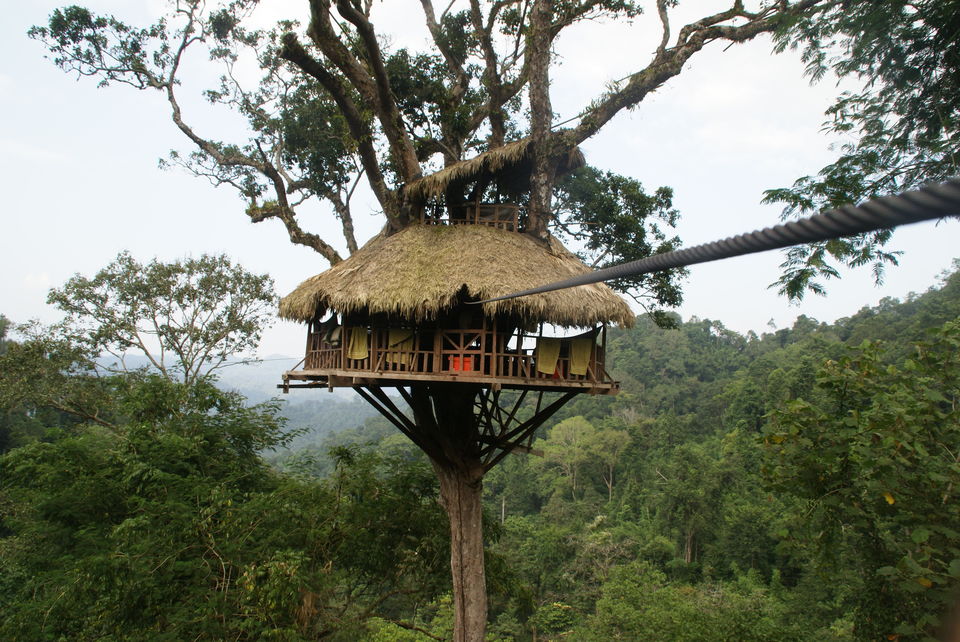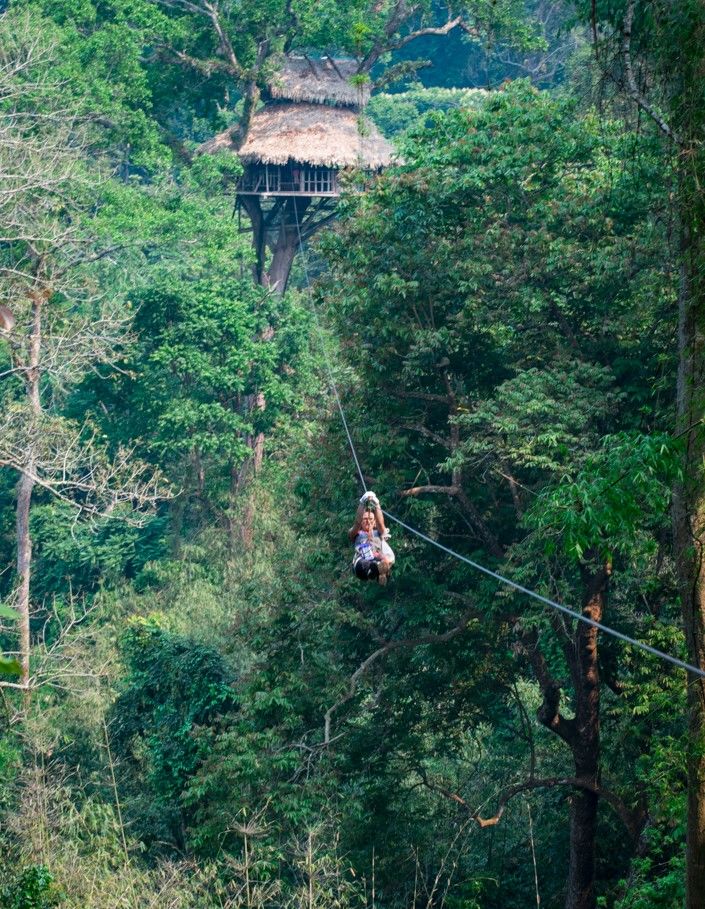 Spanning over 136,000 hectares of dense deciduous forest, the Nam Kan National Park is the closest (read highest) one can get to wilderness. The pristine Lao forests are home to rare wildlife and Lao's biggest trees. The prime feature here is the 'Gibbon Experience', a synonym to the national park. A one of its kind affair, it is a chance to spend the night in reportedly the world's tallest tree-houses situated at a height of about 30-40 metres and wake up amid the cries of these black apes gracefully swinging around the branches of the forest. Well that's not all. To keep the adrenaline at its peak, the only way to access these tree-houses is via zip-line. From these observatories one can also see the misty rain forest in Bokeo Nature Reserve
Stroll your way through the ancient affluence adorned by nature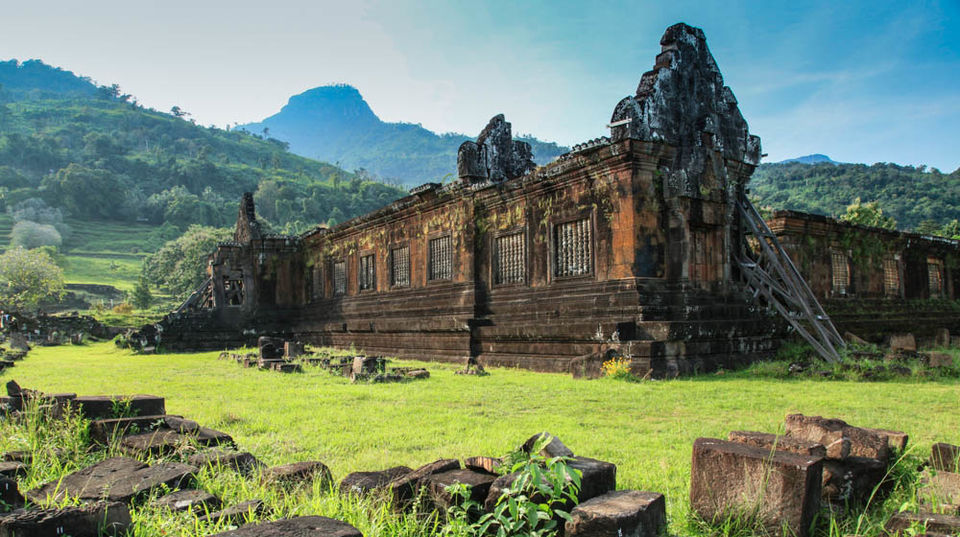 Nestled at the foot of a beautiful lush green mountain in Champasak, in southern Laos, the ancient ruins of Wat Phou is a maze of monuments and waterways stretching over 10 km. Originally said to have been built as a Hindu temple, the UNESCO heritage site has ever since been a Buddhist temple and is one of the most important places of worship. It constitutes two symmetrical palaces that give way to a path edged with lingas that pave way to the sanctuary of Buddha statues and some of the most intricate stone carvings based on Hindu myths. Wat Phou remains to be a relatively less travelled destination that adds on to its surreal experience. Hemmed away in the province of Champasak is another famous destination, Tad Fane Waterfall flowing down 100 metres into the lap of a deep valley.
A land brimming with enchanted sites and experiences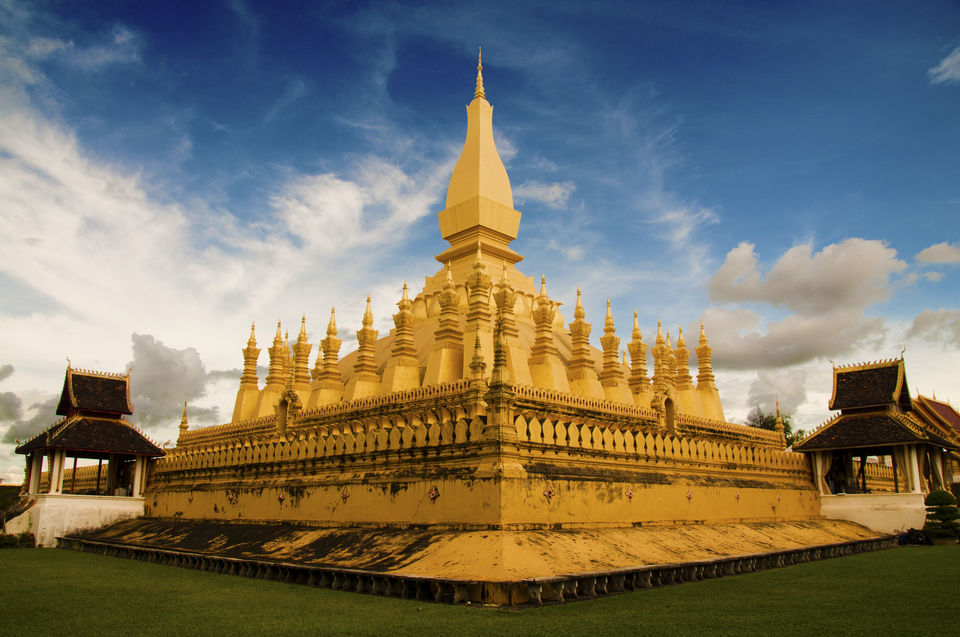 Laos is a pot overflowing with places waiting to be explored with each holding its own unique encounter for the visitor to soak in. Be it getting wonderstruck at the gold-covered "Great Stupa" of Pha That Luang in Laos' capital Vientiane or experiencing the slow pace of regional lifestyle in the low-key heritage villages like Vang Vieng and Nong Kiau or time travel to the Vietnam war bombings at the mysterious Plain of Jars, clicking the best of pictures at the exquisite Buddha Park, breathing the aroma of coffee in the heart of Laos' coffee industry at the Bolaven Plateau or just rowing away in the mighty Mekong River, and even loosen up yourself to dance away the night, Laos will not cease to surprise you.
Get your hands on some antique souvenirs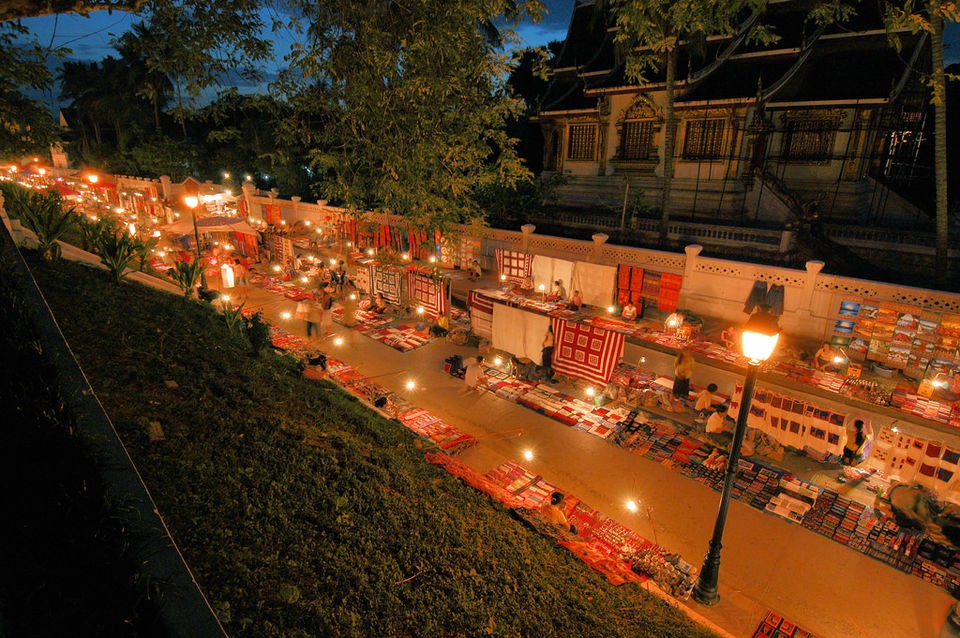 The Laotians are not just rich traditionally and culturally but also a variety of regional and rural art forms that includes weaving, basket making, wood carving, ivory carving, gold work, and silver work hence making way for good shopping opportunities for those of you who don't like to return from a place without a souvenir. Vientiane and Luang Prabang are the major hubs for shopping in Laos, however you can always pick up directly from the local craftsmen while you ramble through the villages. You will find exclusive antiques from Asian pottery to musical instruments, coins and bronze statues. You can also get yourself one of the carved ivory products from any handicraft store or a suitable fabric from the weaving villages directly on wholesale prices or from open markets in towns like Talat Sao in Vientiane. If you are someone who likes to carry jewellery, roll up your sleeves and get your glasses on to locate some of the best gold and silvery jewellery especially the ones done by the hill tribes.
Cuisine on offer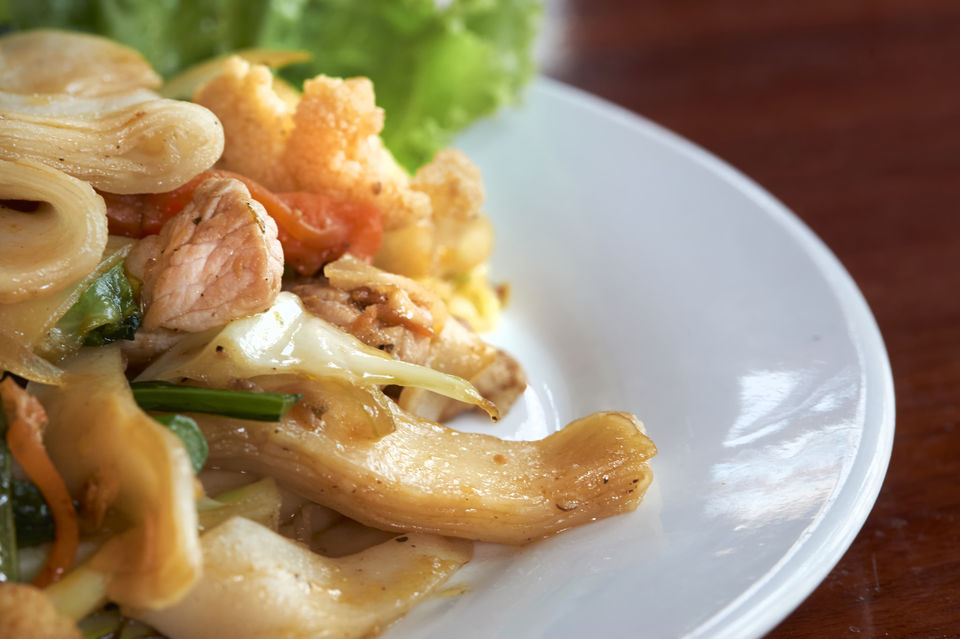 With a blend of Chinese and Thai food and an influence from that of French yet being unlike any of these, Lao cuisine is a culinary adventure marked with a swarm of oriental spices, salads, meat preparations, bamboo shoot soups, and of course their essential sticky rice. Those on a budget travel can dig into a street food items like Khao Lam Bamboo Sticky Rice, Laotian donuts, green papaya salad, baguette sandwiches etc. can be tried between 10,000 Kip to 30,000 Kip (i.e. between ₹100 - ₹250). In some touristy spots, however the rates can go higher and double up. While if you are a foodie, up for experimentation and on a flexible budget you can visit any of the cafes, restaurants or beer gardens available in the famous towns at try some of the most exotic Laotian food like the barbeques meat Sin Dad Barbeque, fried seaweed with a chilly paste called jaew bong, traditional dish laap/larb or the signature raw papaya salad, Tom Mak Houng.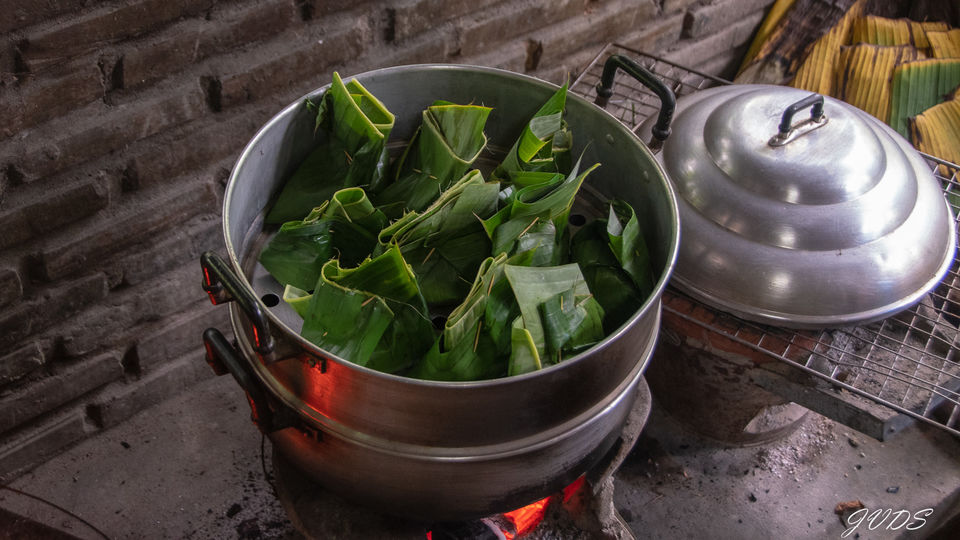 The international restuarants however also offer cuisines like French, Indian and Italian. Lao's currency is Kip (K). Meals at restaurants generally range between 50,000 K to 100,000 K per dish (i.e. between ₹400 - ₹800) while drinks can cost anywhere from 10,000 K to 20,000 K (i.e. between ₹80 - ₹160). The most famous drink is Beerlao. You can savour the taste of Lao cuisine at one of the capital, Vientiane's best restaurants, Doi Ka Noi where the menu changes every day. Some of the other good places to eat out are Coconut Garden, Tamarind, and Lao Kitchen.
Visa
Getting a visa for Laos is quite a hassle free job. A 30-day tourist visa is issued by the Lao government on arrival at all international airports and most international border crossings. You need to pay the fee (that varies depending on the passport origin) in cash (US dollars or Thai baht accepted), a passport-sized photo and details of your accommodation. Those who are not eligible for an arrival via, can get a 30-day tourist visa from Lao embassies and consulates. The tourist visa can be extended at an additional cost per day, but only in major cities. Indian travelers can avail a visa on arrival from any international checkpoints or the border checkpoint of Mittaphab Bridge with a fees of around ₹2000. If you hold a passport from Japan or any of the ASEAN countries, then you won't need a visa to enter Laos.
When to go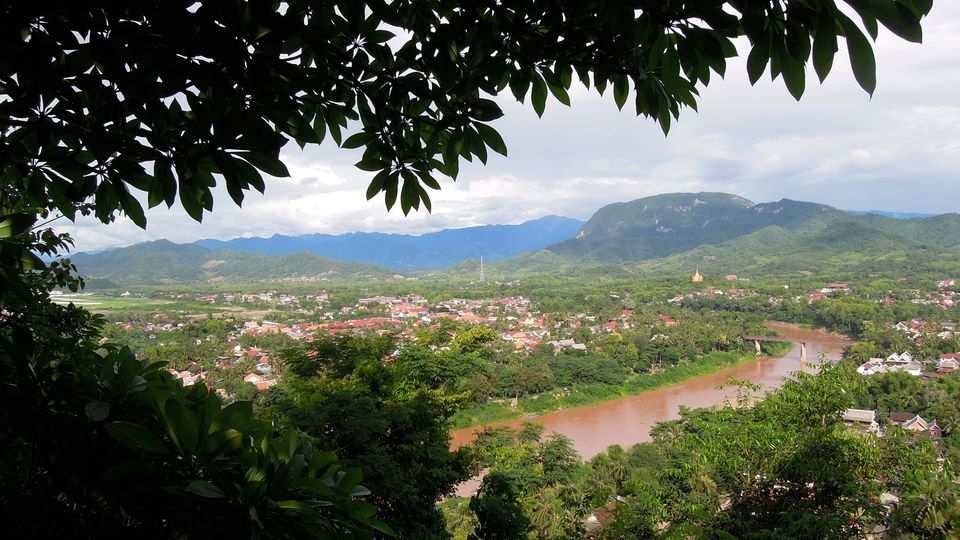 Laos has the typical tropical monsoon (wet-dry) climate. The best season to visit is from November to March that offers pleasant temperatures across Laos with coldness in the mountains. In July and August, most parts are wet, humidity is at its peak but the landscapes offer rich shades of green in the vicinity. During April and May, the place hits up to 40°C while September and October are the wettest times.
Getting there
By air: Laos has multiple international airports and some also local ones. Flights from New Delhi to Vientiane that usually go via Bangkok start at ₹12,000 and takes around 9-10 hours. Laos is also connected with regional countries of Thailand, Vietnam, Cambodia, Malaysia, China and South Korea.
By rail: Laos does not have a strong rail network but you can get trains from Bangkok that take about 12 hours and cost around ₹650.
By road: Laos shares land with Thailand, Myanmar, Cambodia, China and Vietnam.
Getting around
The tiny nation has over 10 airports including international and domestic ones that allow convenient but pricey transit within the country including Vientiane, Luang Prabang, Pakse, Savannaket and others starting from ₹2500. A good way to enjoy the beautiful roads of Laos is on bicycle which can be rented at a price of 20,000 K (about ₹170) per day onward. Owing to the multiple navigable river ways of Laos, several types of boats, river ferries, river taxis and cruises are available. Ferry for a popular river trip cost around 250,000 K (i.e. around ₹2000).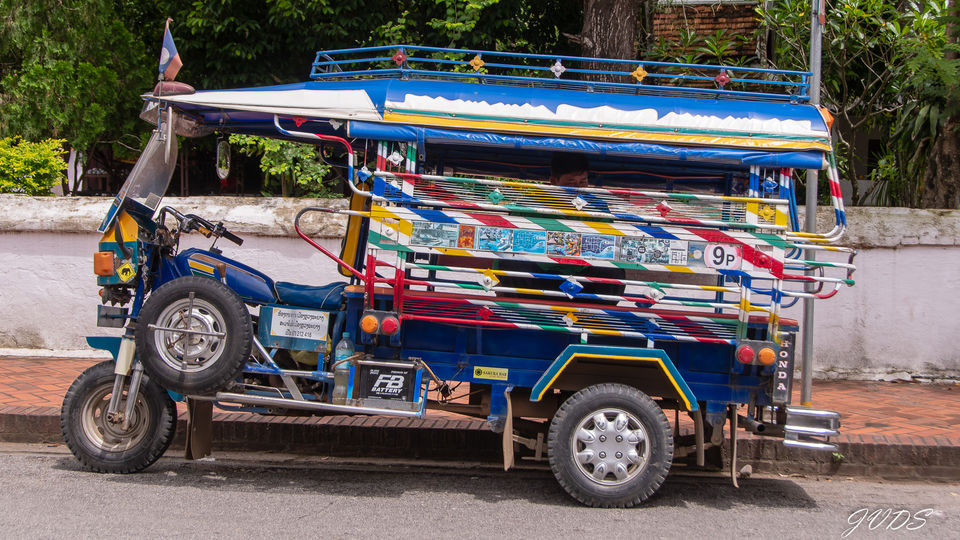 For long-distance public transport, Laos either has bus or converted trucks called Sŏrngtăaou. Most town centers are small enough to walk around, buses and taxis are also available. Local buses should cost you around ₹150 - ₹250 (US$2–3 per 100km). Step-through motorbikes can be hired for approximately 40,000 K to 120,000 K per day (i.e. around ₹200 - ₹1000) but you must be careful. Laos also has tuk tuks called Jumbos to go around, the fare for them is usually between 10,000 K to 20,000 K (i.e. ₹80 - ₹160) and is negotiable based on where you are heading to
Costs
Flight from New Delhi to Vientiane or Luang Prabang: Starts from ₹13,000
One-way ticket on local transport: ₹100 - ₹200
Bicycle rent per day: ₹170
Motorbikes rent per day: ₹200 onward
Budget stay: ₹500 - ₹1,000
Fancy stay: ₹3,000 - ₹30,000
A budget meal: ₹150 - ₹350
A fancy meal: ₹1000 – ₹3500
Accommodation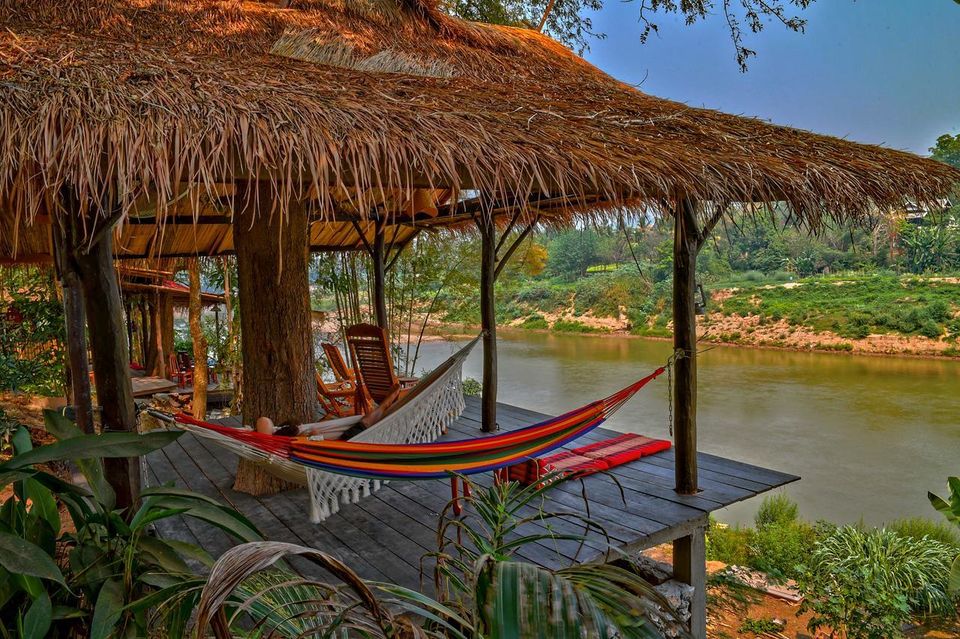 Since Laos has not yet advanced on tourism front as much as its neighbors of Thailand, Vietnam, and others, it is catching up. You can find guest houses that offer single or double room with fan or air conditioning as per your budget and need and good hotels in the main towns like Vientianne and Luang Prabang are not a rare sight anymore. If you are on a budget travel and looking for cheap accommodations, you will find guest house rooms between ₹350 - ₹700 (US$5–10). If you are on a flexible pocket then you can find air-conditioned hotel rooms ranging from ₹800 - ₹3500 (US$12–50) while a stay in any of the boutique hotels or resorts will cost you between ₹3,500 - ₹35,000 (US$50–500). Some of the good places you can check out to stay in Laos are Hotel Khamvongsa, Spring River Resort, Fan Dee and Vivanouk Homestay.
For more accommodation options in Laos, check here.
Have you been to Laos? What did you think about the place and what did you do? Share your travelogue here and help other people plan a trip.