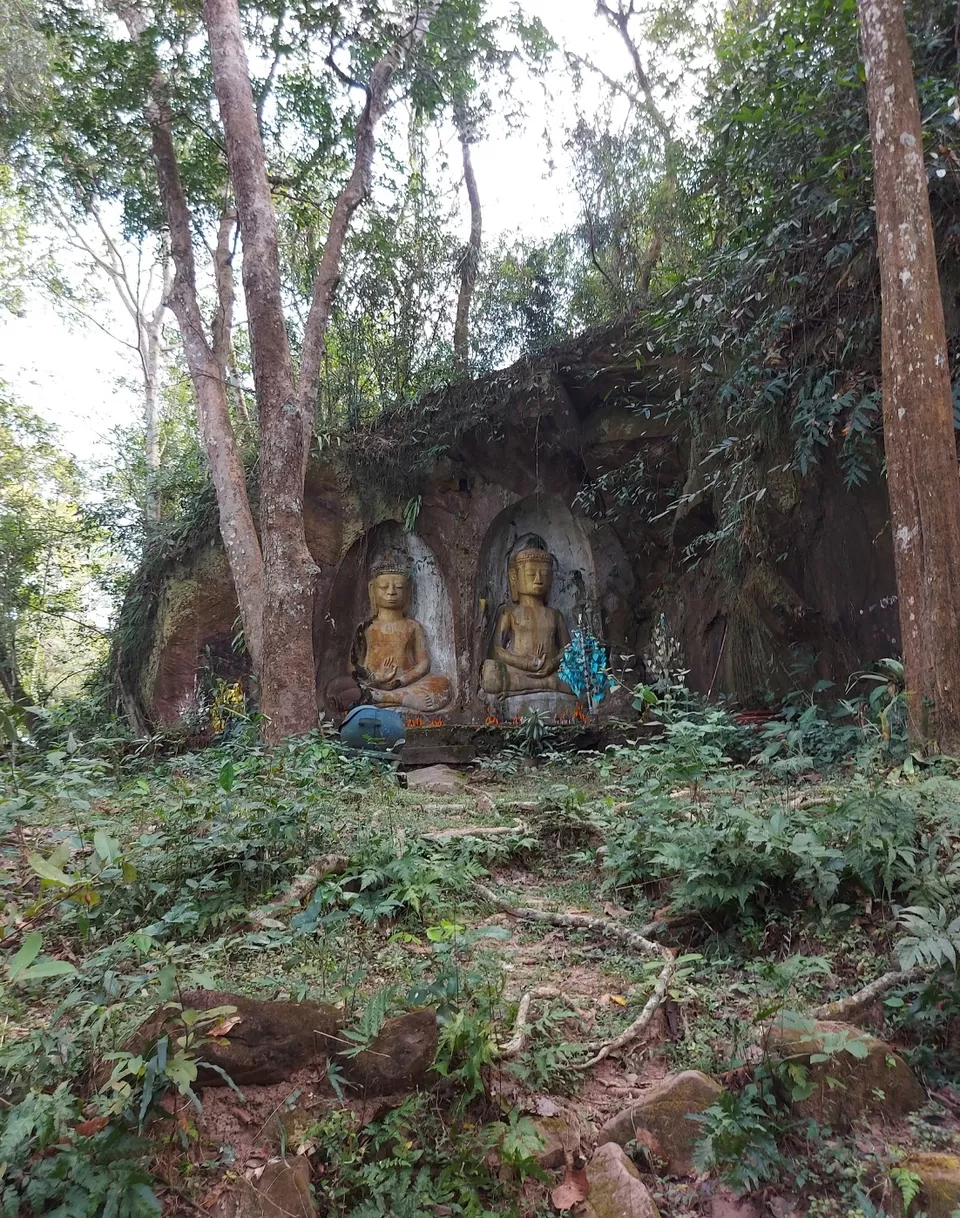 Our visit to Laos had begun at Luang Prabang. From there we had taken a superfast train to Vang Vieng. After 'funning' around this city for two days we left one morning after breakfast and took a cab to Vientiane. En route we intended to visit the ancient Khmer site of Vang Xang, where a number of lonely Buddhas were maintaining a lone vigil in a clearing in the forest. Vang Xang literally translates to 'Elephant Palace' as the place is supposed to be an ancient elephant graveyard.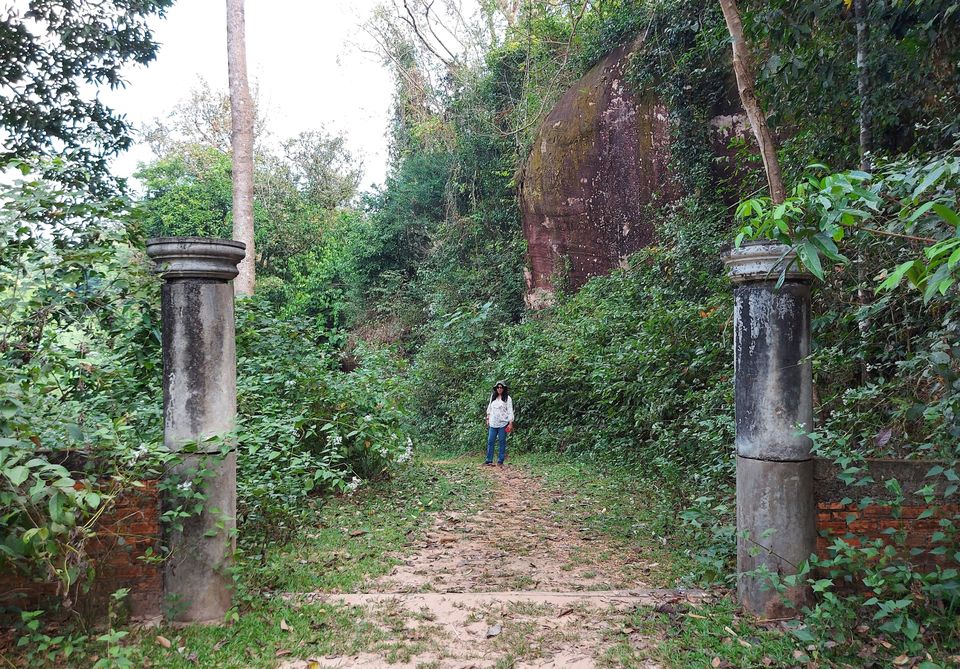 Our cab driver had no clue where the place was, and he did not understand a word of English. Thankfully one of the girls at the hotel in Vang Vieng had given him her number and advised him to call her in case of any need. On reaching the village of Phonhong, where we were supposed to take a deviation and drive along a rough track to reach the Vang Xang Buddhas, the driver asked around and finally managed to take us close to the spot. But when he reached two lonely stone pillars and it looked like the dirt track had ended, he felt the car could not go any further. To our utter horror he simply reversed the vehicle and started going back. We raised loud objections in English and forced him to stop the car and call the hotel. We got out of the car and walked forward and within minutes we were in the forest clearing where the lone Buddhas were waiting for us. We paid our respects, sauntered around, took photos, and left.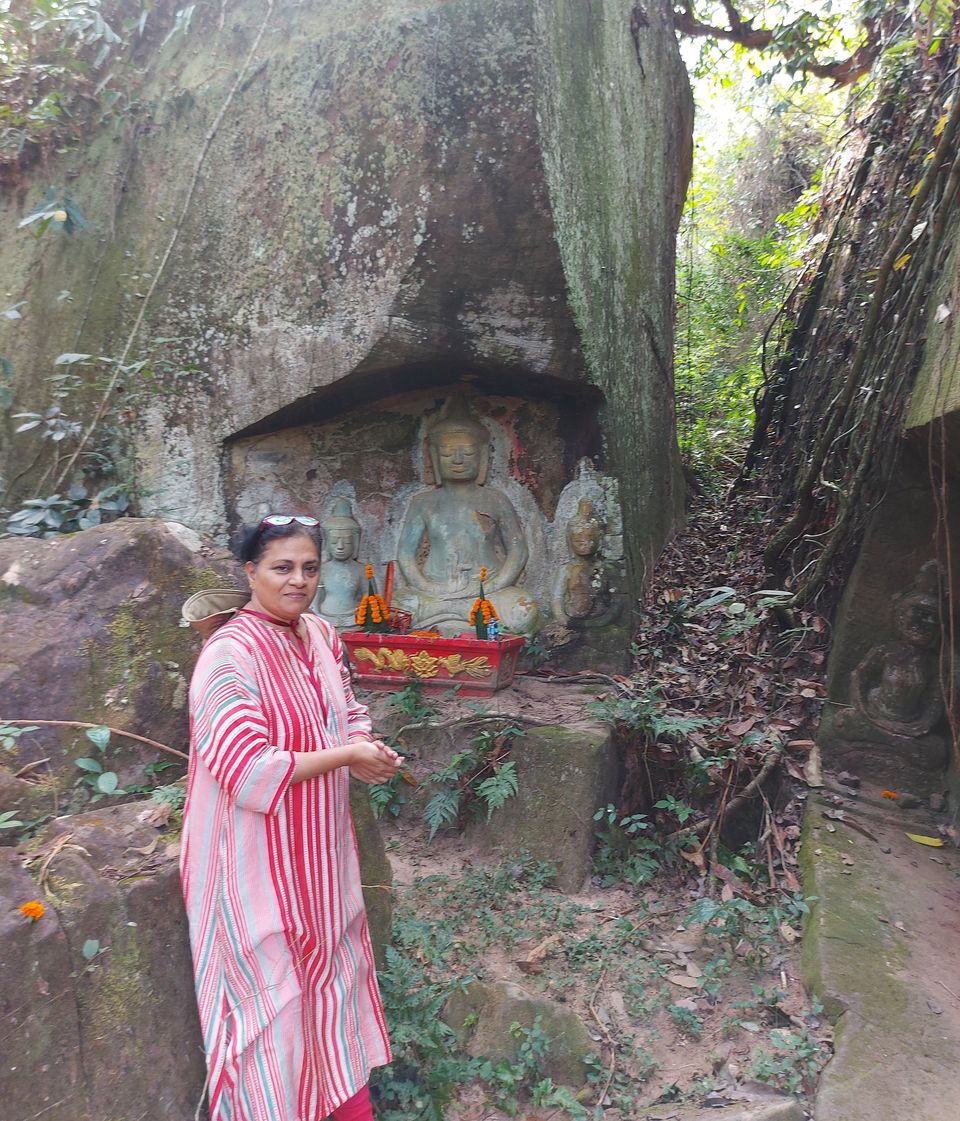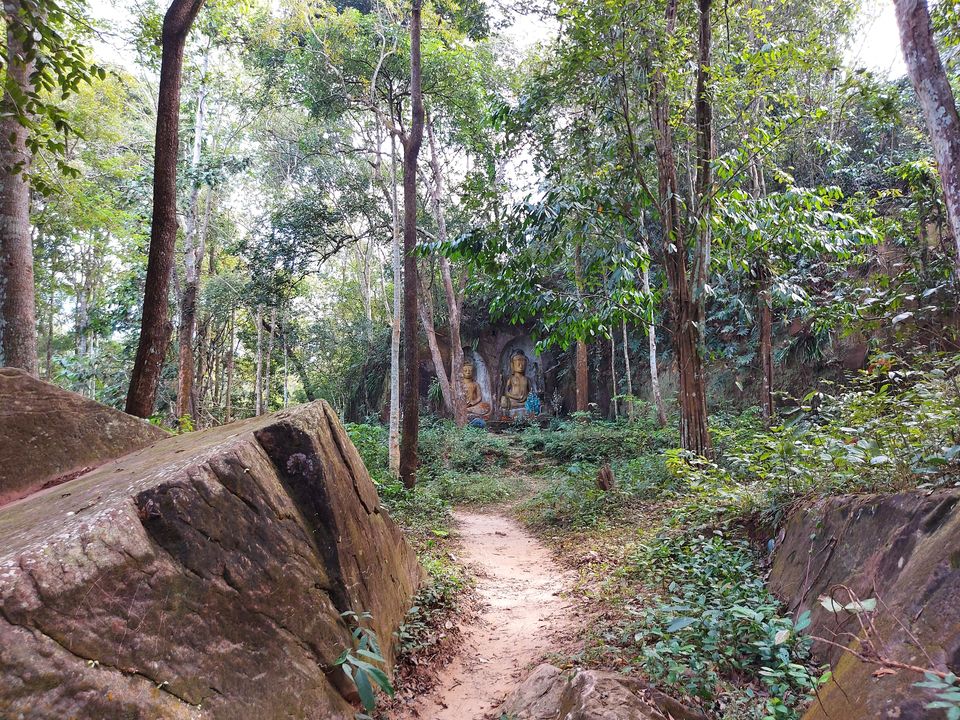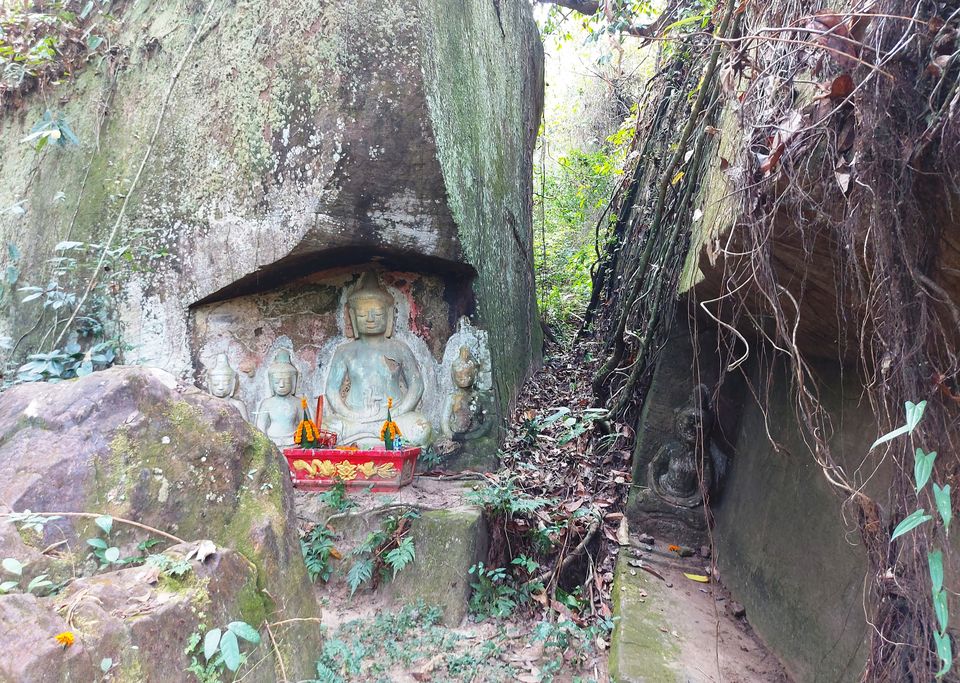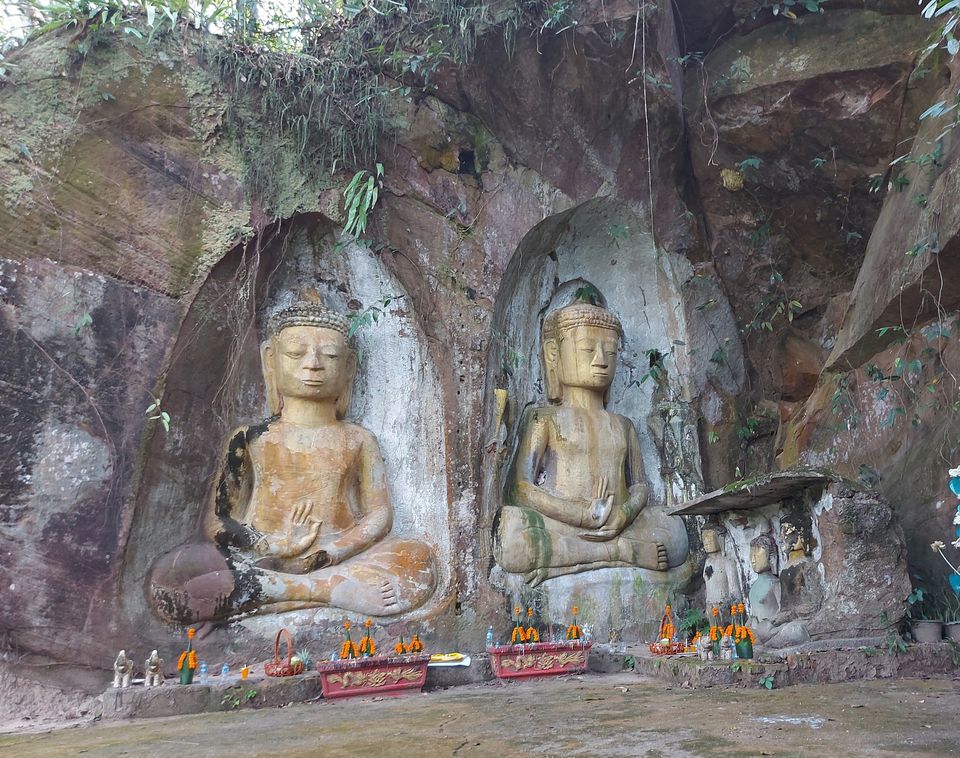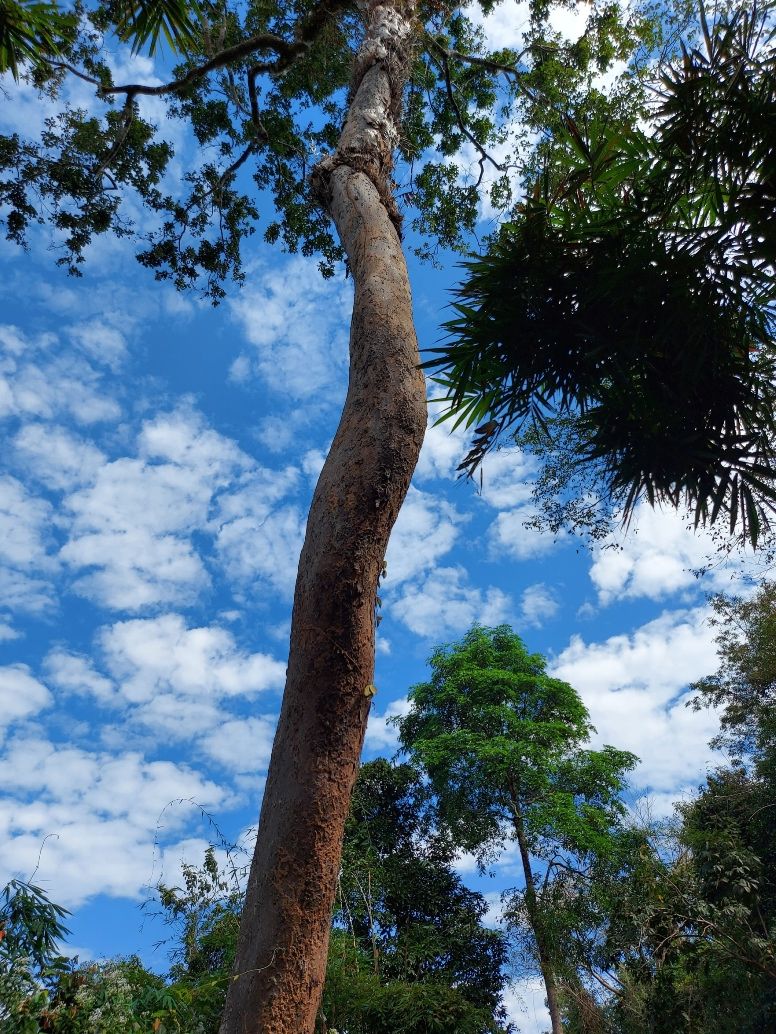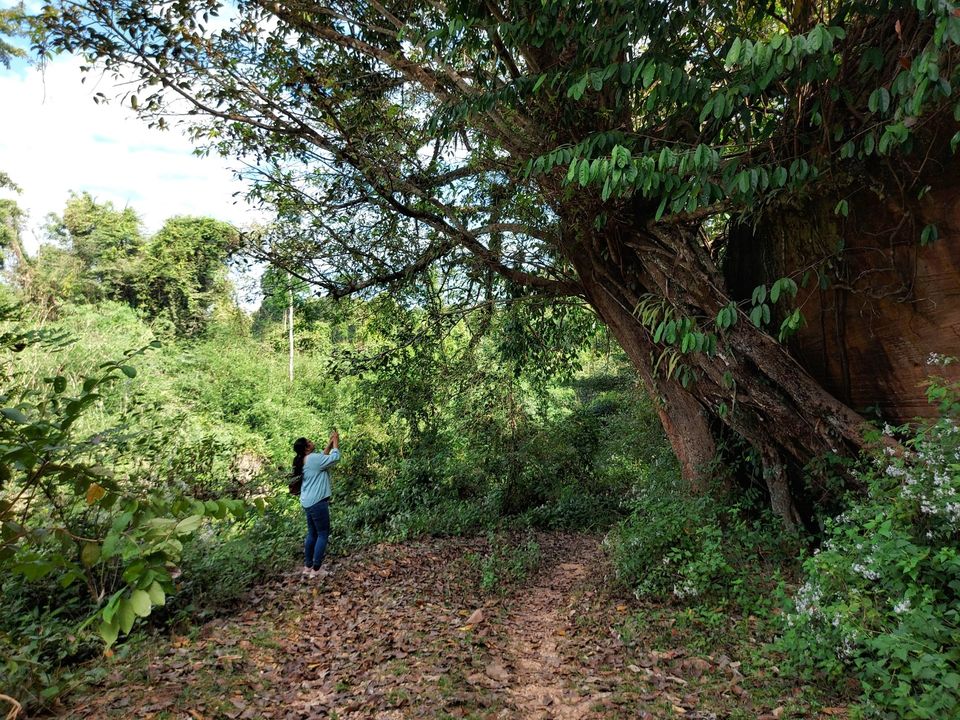 The origin of the Buddhas is unknown but they could possibly date back to the 10th century. The site has many exotic trees and is virtually overgrown with weeds. The forest seems to have consumed much of this long-forgotten place of worship. The locals, however, are taking care by placing offerings of flowers and keeping the Buddhas in neat surroundings. We spied no humans, but the flowers were fresh, indicating human presence.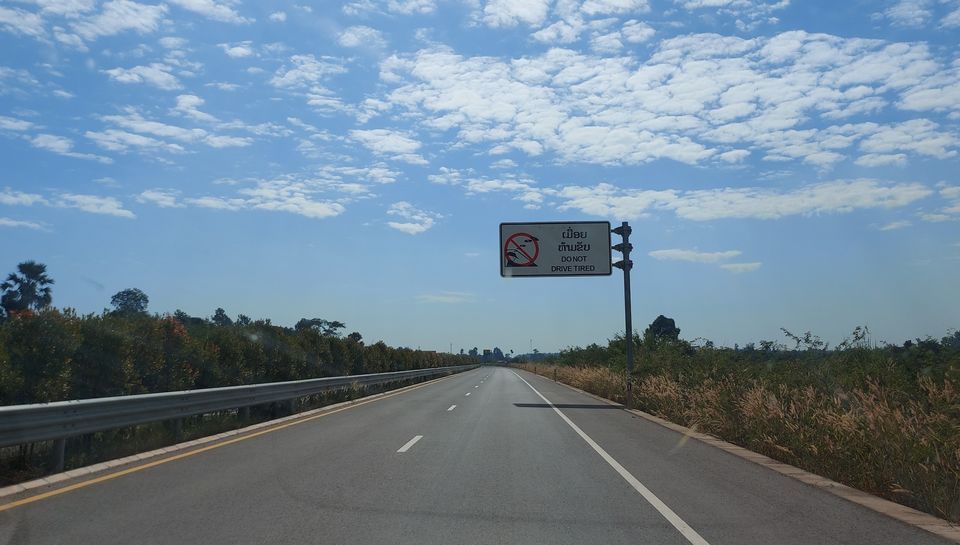 Another 30-minute drive and we were in the capital. The road from Vang Vieng is excellent and fast driving is possible without and hassles. From a tourist's point of view this is perfect. Good trains, good roads, and local flights. There were interesting signs in English along the way. "Do not drive tired" said one.