"An eye is meant to see things.
The soul is here for its own joy.
Legs: to run after and love is for vanishing the sky.
Mysteries are not to be solved. The eye goes blind
when it only wants to see why?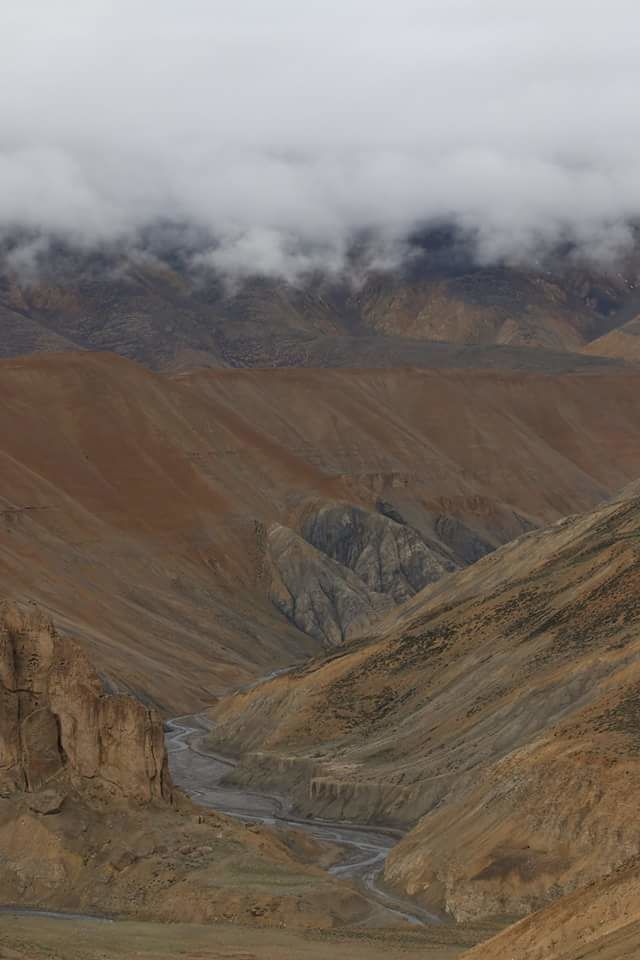 A saying which embodies my own experience. Has nature ever conveyed you the untold tales of the Himalayan valleys or the secrets they hide which are older than your fore fathers? You have ever been to a place where you evidence yourself neighboured by the majestic monuments of mother earth complementing with the cloudy bed of sky, or rock sediments communicating the story of an ancient era which was never seen yet had a history to be revealed??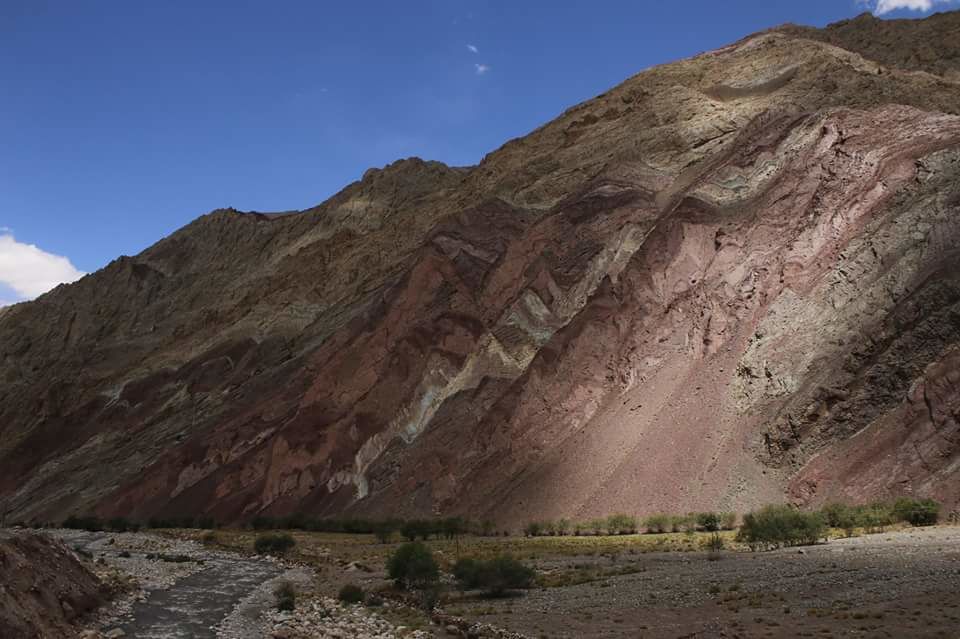 I would end up lastly by sharing a quote:
"It's good to have an end to journey toward, but it is the journey that matters in the end"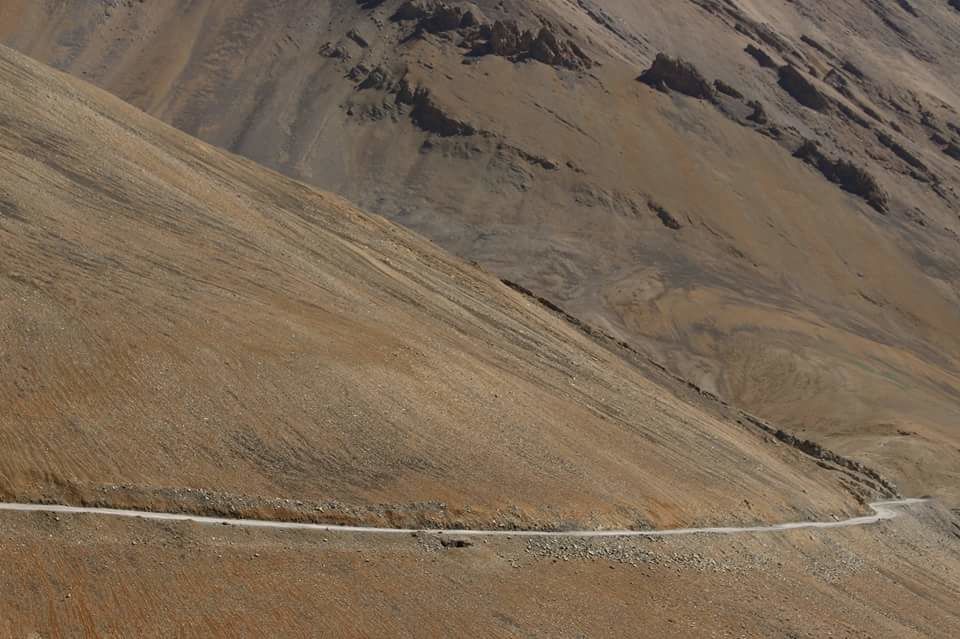 Yes, there exists a splendorous place where you can find yourself guarded by the Brobdingnagian mountains which unfold the history of Ladakh, the gist of the divine air surrounded in the town of breathtaking monasteries, and sleek steep roads of the passes where you can sense the feeling of togetherness in discreteness!!!
The journey of a passionate explorer dawned from the Rohtang Pass witnessing the cold breeze of springs as the car shifts on!!! I could sense the beautiful creativity of mother nature of how the clear streams graced those majestic mountains like diamonds twinkling around the neck of a warrior's heart. Or how the first rays of sun offered its warmth the white snow covering every inch of it in its embrace.
Have you ever realised that there can be a place where you can feel the sky and gives you the sense of flying with no shred of worries in your thought???? If not then this is the place to avail oneself of!!!!!
My vehicle of paradise then came across an astonishing bridge with an ironic view of the banks disconnected from each other yet connected made us realise a story of love birds how two identical people each different on the field of interest and yet so alike.
What if I say that there too exists a galaxy of a star in a perfect formation never seen before is visible to naked eyes!!To appreciate these shimmery stars I had a night stay in the pampered Valley of Sarchu.
On my way to Leh at Pang, I came in contact with two strangers. Their thrills of exploration were just the same as mine, which reminded a quote from Fyodor "We sometimes encounter people, even perfect strangers, who begin to interest us at first sight, somehow, suddenly, all at once, even before a word has spoken."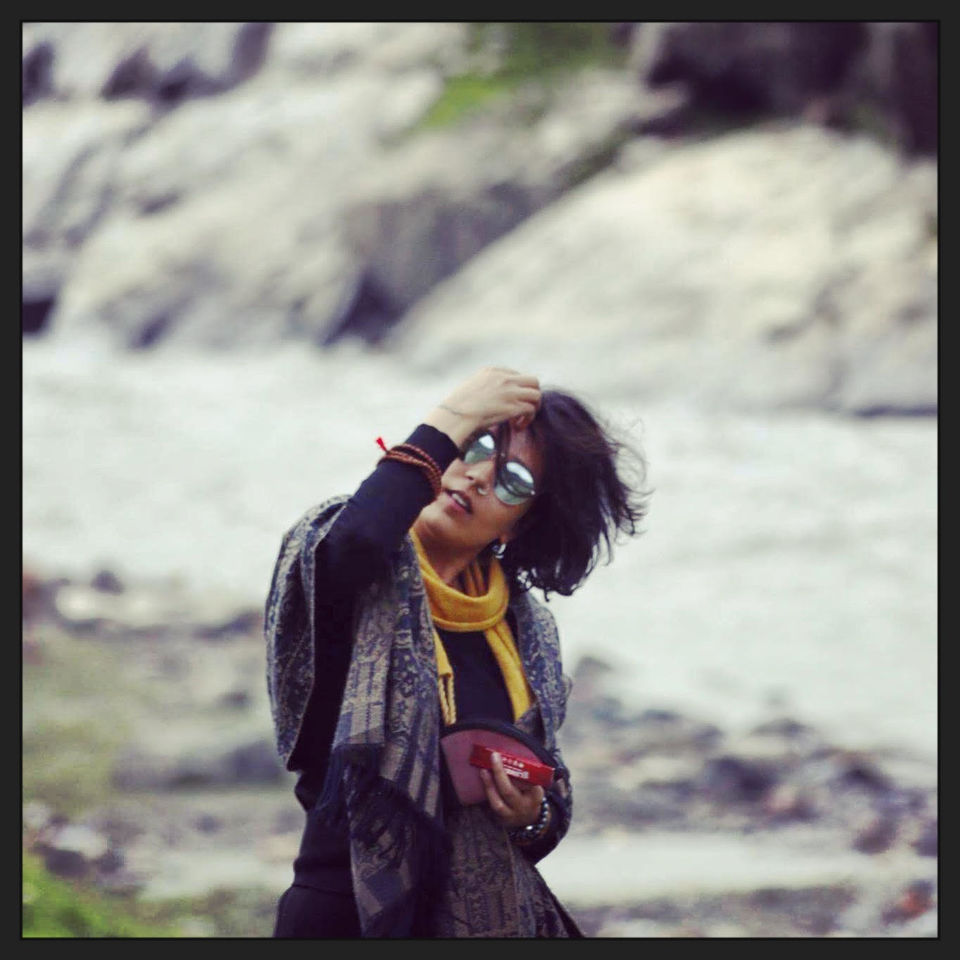 Heading towards the divine town of Leh we experienced the wisdom of religious vibe in our breath. As far as our eye could view we witnessed the sacred mammoth monasteries scattered like shells unearthed in shores and a perfect view to be captured in memories of Leh. Along with that the vast range of mountains influencing the whole landscape standing firmly in an entirely disciplined manner which mirrors the ethos of the great Indian Army in safe guarding the country.
Is it possible to witness yourself encircled with the cold breeze and stones magically painted with the shades of amber??Yes, it's a bona fide, and that's why Leh is called a virtual heaven on earth!!!!! So who all have not witnessed this heaven its worth of offering this fantastic travel gift to yourself.
Frequent Searches Leading To This Page:-
places to visit in leh ladakh, top leh tour packages with price, budget trip packages for group to leh, things to do in leh, leh holiday tour packages, leh ladakh tour packages itinerary