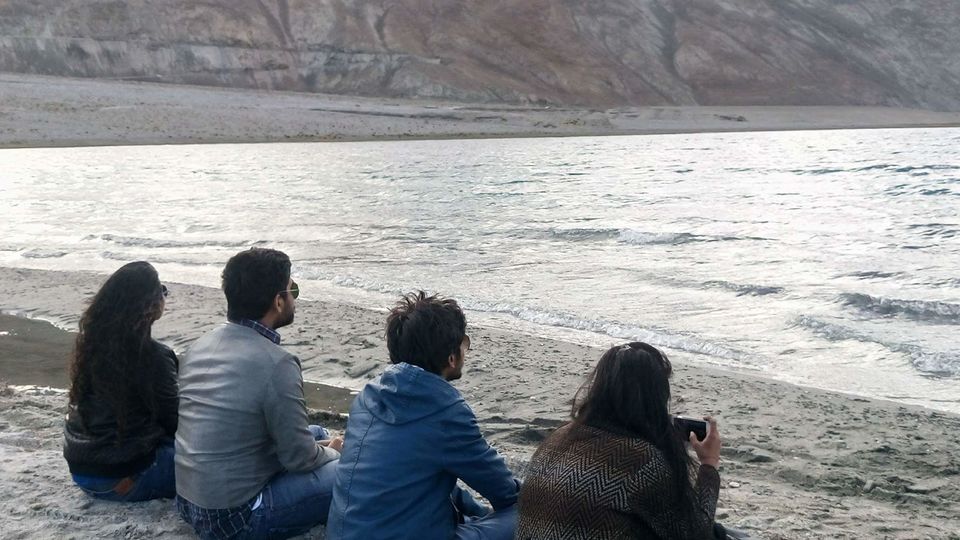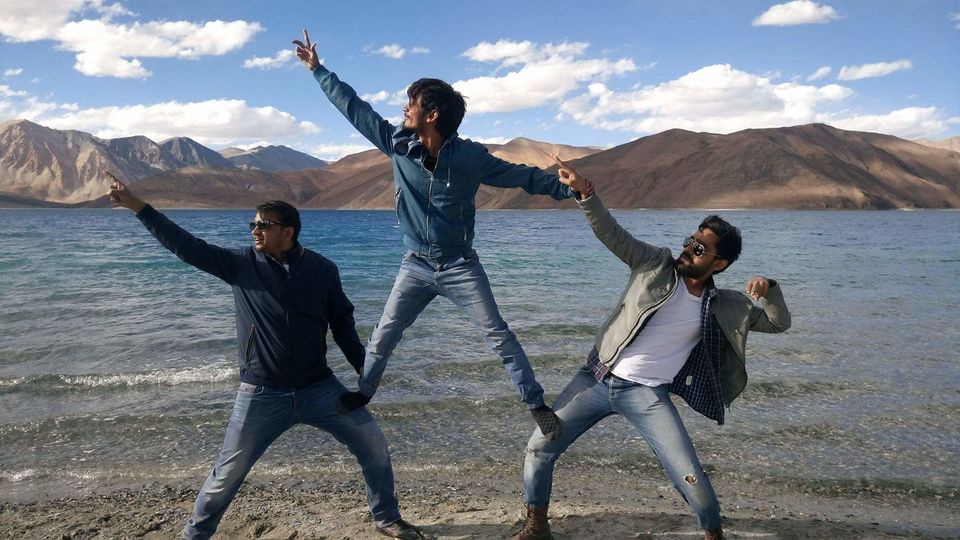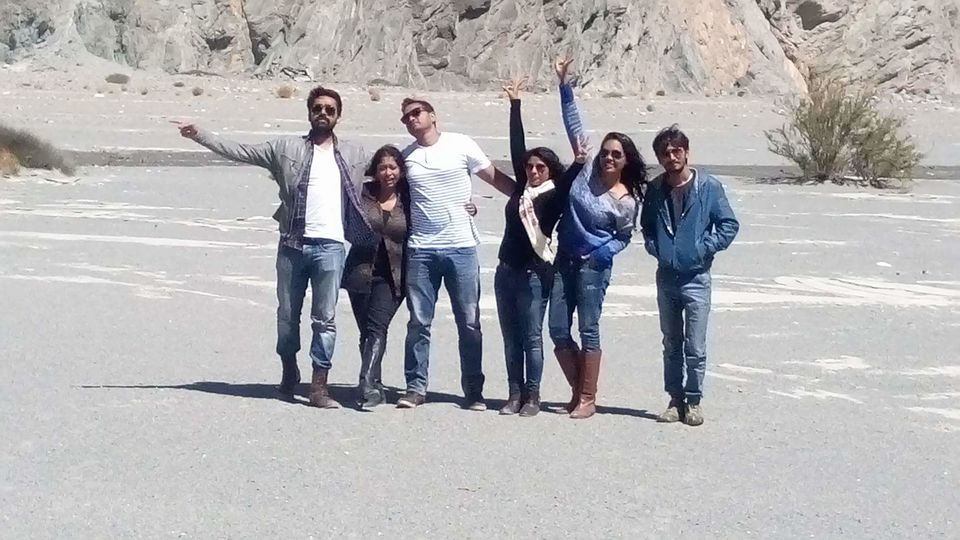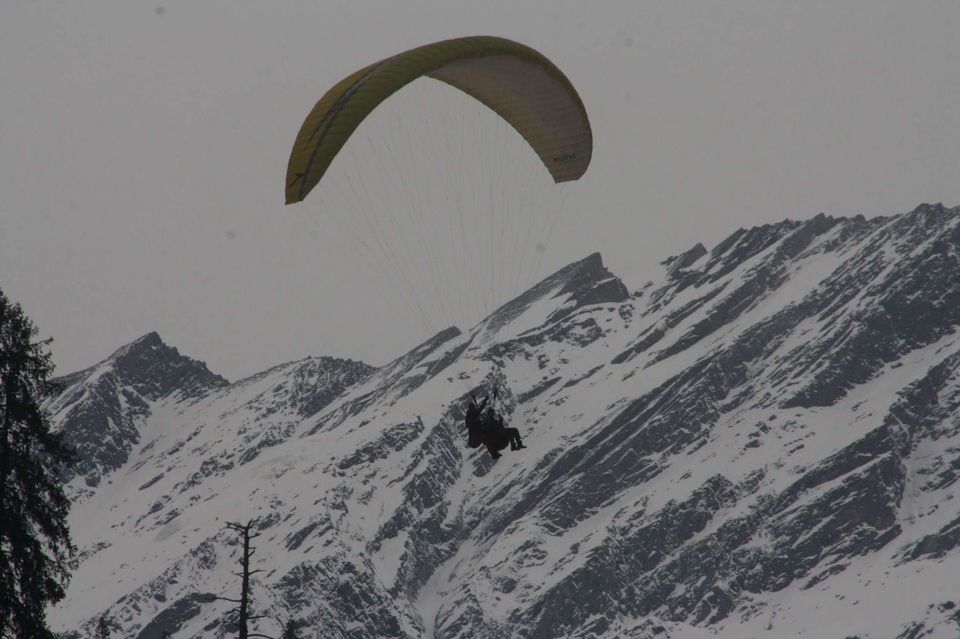 Amidst the mountains into the world tailored by various gods in best of their moods and doctored by humans maintaining its serenity and peace are the places of absolute bliss was our journey into great Himalayan and Ladakhian mountains
This is about journey of six people coming from diverse backgrounds , When I say diverse I mean it in real sense for all six of us carried altogether different personalities be it choice of food, our personalities, our family back ground , our professional back ground , our idea of travelling and anything and everything. But trust me the more the diversity the better the experience.
18 Days of togetherness, more than 15 Places and we realised no matter what and who you are as a person the nature enchants you with its miraculous touch and makes you a better version of who you were before submitting yourself to her.
Not sharing about cheapest places to stay, cheaper modes of travelling, dos and don'ts etc. as it is easily available everywhere and moreover no matter how hard you try there will always something better and cheaper you are going to miss or for that matter even better and cheaper you are going to find.
Still if you are planning a similar kind of trip, a brief highlights of places we tried visiting and submitting ourselves to.
Kasol – Drug Capital of India: Go there, smoke hash, hear the gushing river, visit cafes, shop and talk to foreigners. (2 Days)
Malana – Power of Devils: Tiring trek into the village with weird customs and rituals, place where people speak language of rakshasas (devils), also a bit unorganised and dirty. Still it deserves a visit to clear misconception of untouchability and Alexander's descendants also you get some amazing Malana cream here (Half Day).
Parvati Valley (Tosh and Kheerganga): A beautiful, long walk (not trek) up the hills encountering the warmth and affection of villages coming en route. Awaiting you is amazing hot water spring where you can spend couple of hours and feel rejuvenated after tiring walk. Also some amazing cafes, ashram and temples in case you seek blessings from Lord Shiva (2 Days).
Manali- God's own Land : After tiring descend and long journey from Parvati valley Chill, visit the great Himalayan forest, Para Glide at Solang and rest for it will be the last city type feeling and facilities  you will be getting before your journey to Leh.(1-2 Day(s))
Enroute Leh Ladakh – Canvas of Mother Nature: Journey to one of the most beautiful places of the world where you will be slowly drifting from lush green mountains of Himachal to deserted yet beautiful mountains of Jammu and Kashmir. Take care of your Oxygen Level, smoke less and dare you sleep while travelling for you are never going to witness the miracles of nature in your life ever again.
(A halt at Keylong/Jaspa/Sarchu – Have a good night sleep)(1 Day)
Leh Ladakh – Where Logical Science loses and Mother Nature Wins:
Leh City – Shop, Shop and Shop and if time permits visit monasteries', Hall of Fame, Military camps, Magnetic valley, Rancho School and all those places internet asked you to visit (4 Days – Including acclimatisation)
Nubra Valley –A Valley of Flowers and amazing culture: Bacterial Camel Ride and Cultural show of Ladakh is a strict Miss me not! (1 Day)
Pangong Lake – Sky Gazers paradise: Tent Stay, Camp Fire and Star gazing. Can make even worst of you look good, that's the beauty of background surrounded by snow cladded mountains and clear blue sky. (1- 2Day(s))
Tsomoriri Lake- Younger sibling of Pangong: Try Home stay and feel the warmth of Ladakhis, Talk with school kids, play with some of their amazing toys and enjoy the view. (1 Day)
Khardungla Pass – Highest Motor able Road of World: Respect thy name! Click pictures of yourselves near that board and feel proud of yourself, have hot cup of coffee and if things don't go pay a visit to Military Medical camp to refuel your Oxygen level. (No matter what I say, you can never stay here for long)
I strongly recommend you to visit miraculous Ladakh in near future for it has so much in store for all of us. The only place in world where you will find colourful mountains, ever changing weather, Lakes, Rivers, Desert, Endangered species of Plants and Animals and last but not the least amazing hospitability of locals.
All said and done, this trip thought me these two amazing lessons which I am carrying it forward with me, Hope it makes sense to you as well.
Submit yourself to nature, Don't Rush for things.
Climbing mountains and reaching peaks made us realise our life is no different, No matter how high you go there will still be someone higher and better than you. It doesn't mean you should stop working, it simply means you have to find happiness and contentment in your own achievements and keep moving further!
When in Rome do as the romans do, when in mountains do whatever you want to do! :)
Cheers!