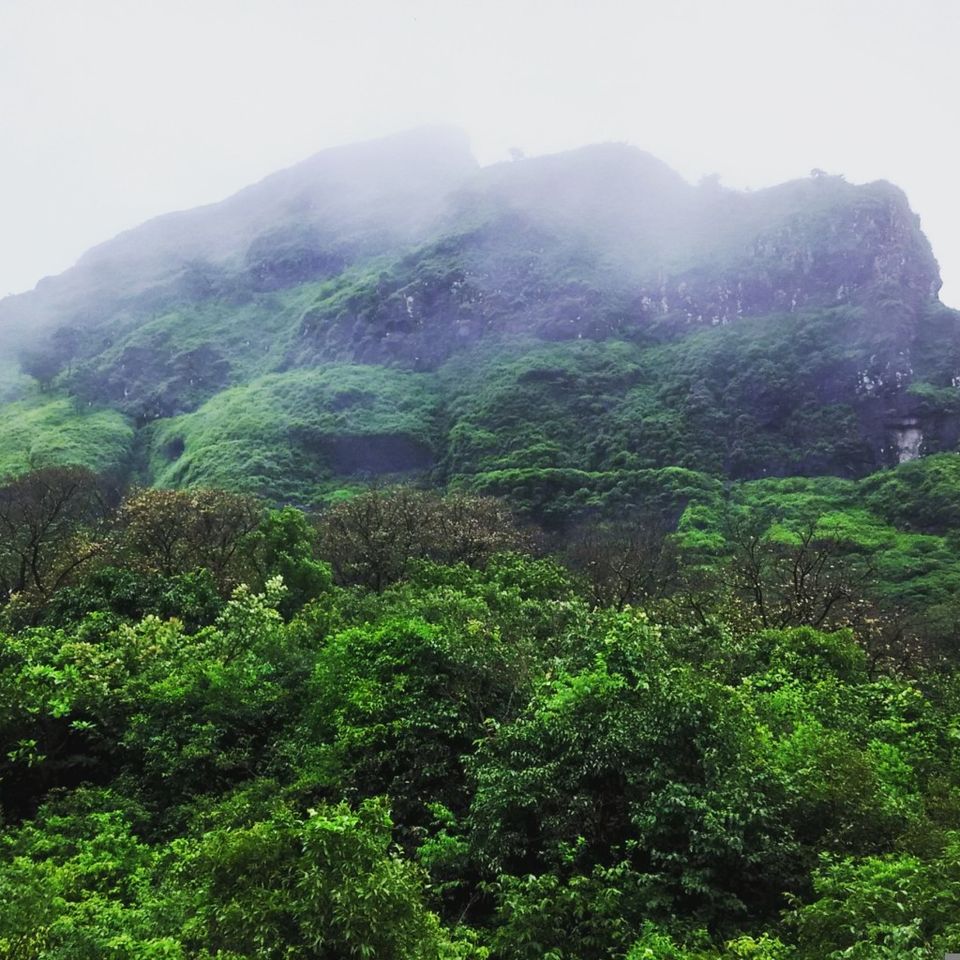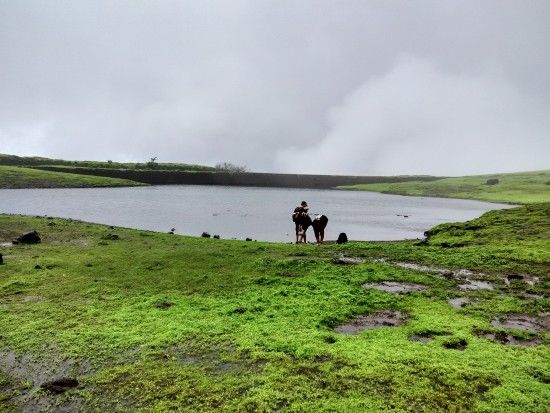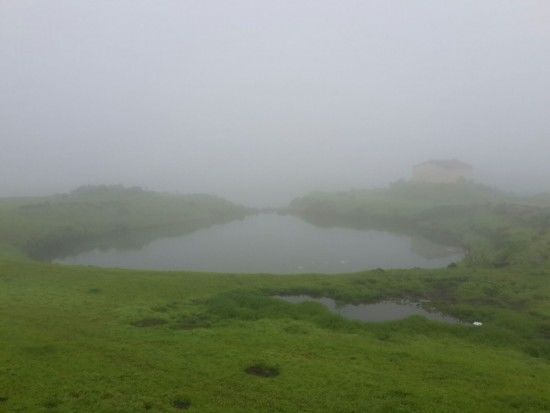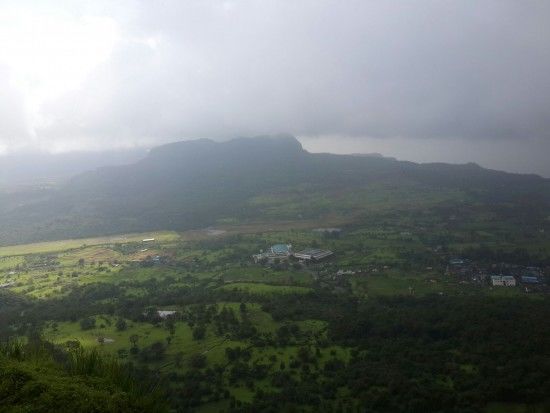 I have promised myself that I will go for a trek every month, and to keep that promise I had decided to go for the Korigad trek organised by a group called 'Karma'. I took a membership of this group few months back to attend their events.
Like every other office going person, I too wait for the weekend after 5 grueling days of work (in my case 5.5). This weekend was the awaited Korigad Trek near Lonavala. Before going for a trek I always like to do my research on the trek, the place, the trail etc. I found out that Korigad Fort is about 3,000 ft. above sea level, which I consider suitable for treks of easy grade, and also, it was or shall I say "is" one of Shivaji's fort like any other forts in Maharashtra.
Let's get on with the trek now. We were told to report around 6:30 am at Andheri station from where we were about to leave for Fort Korigad on a bus, and like every other Indian we too were of course late! The buses took off around 7:15 am and then started the awkward bus journey with a bunch of strangers. The bus journey in the first 30 mins was a bit of slow and silent, but really started buzzing as we played the classic Indian travelling game, "dumb charades!" You're not truly an Indian if you can't play dumb charades. The later half of the bus journey continued with these games. We reached our base point at 11:30 am a bit late because of the unusual traffic and the breaks.
Throughout the bus journey the weather was playing games, one minute it was raining, the other minute bright sunshine, I was hoping it would drizzle a bit so the trek becomes a much easier. To my surprise, there were more than 300 people for the trek. A lot of us have been caught by the trekking bug perhaps.
Anyway, we started our trek to conquer the Korigad Fort! Walking our way past the lush green forest was really a treat, but not for my shoes as the trail was muddy and very slippery. It started drizzling as we were walking upstairs, I wasn't really carrying a heavy backpack just had water to drink, food for lunch and a cell phone to click selfies. So, wasn't really worried about the rains, in fact, it felt better when it started drizzling, because trekking in sunny weather is very tough, speaking from experience. On the flip-side, it got tougher to walk in the rains because my shoes couldn't really get a grip and trail got much more slippery. The trail was about 30-40 mins long, and then there were just steps to walk, which took its toll on some of the trekkers. Trust me these steps aren't really easy to cover if you're a first-time trekker. We nearing the top of the fort, I think we covered more than 300 steps to reach the top. It took us just over an hour to reach the top and OMG what an amazing view from the top, the cloudy weather, cool winds and drizzle. It's a treat for any traveler. There's an unhindered view on all sides with a view of many other forts and dams. The fort is pretty big, there's temple of goddess Korai Devi and two beautiful lakes as well. The wall of this fort is completely intact and one can walk along its entire perimeter (about 2 km). Its massive gate is also intact. Several ruins of older structures within the fort still exist. One can also see some of the cannons lying on the fort.
After exploring the fort for a while we decide to sit down at a point and have our lunch. Then we sat around on top relaxing for around half an hour. We decide to walk a bit exploring the fort again and taking pictures at different locations. Just as we were clicking pictures it started raining heavily and within few mins the entire fort was covered in fog, and it looked simply amazing, one cannot see more than 4-5 meters. It rained heavily for almost an hour, but the fog continued to prevail, just as we were about to start the descent, something felt incomplete, to come on top and not to have onion bhaji's is a crime! We then bought corn and onion bhaji's from the villagers to treat ourselves.
The descent was comparatively easier but, you could see the rainwater flowing down the steps as we were descending. The route became much muddier and was a bit tricky, we completed our descent in about 40 mins. and reached at the base point at 4:30 pm.
After changing and everything we then started our journey back and stopped in between for refreshments for around 30 mins. We reached our stop around 10 pm because of the traffic it took us much longer than what we expected.
All in all, I must say it was a trek worth everything, especially the view on top of the plateau. You always learn something from every trek, I learned that I definitely should not use converse for my next trek! I would recommend the beginners to start off from this trek.
Don't be a tourist, be a traveler.
This post was originally published on Vatsal Nandu's website