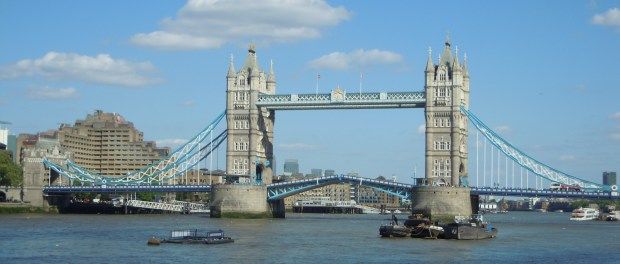 If you are visiting London for the first time then continue reading this article and you can thank me later! London is a magnificent city and one of my favorites for the reason that it has something to offer to everybody. If you are visiting London then you must know the six things that I have listed below. These would make your life easier and travel hassle free:
1) Plan your trip using Visit London website
You must definitely browse through this website before visiting London. It has loads of information on everything you may need to plan your travel – What to visit, things to do, sight seeing passes, travel information, where to stay and tickets & offers. This link is your official guide to London.
2) Buy an Oyster card
An Oyster card is a travel smartcard that can be purchased and recharged as you travel around London. It is the easiest way to travel around this city's excellent public transport network. You can use this smart card on the tube, bus, DLR, London over ground and most National rail services.
There are two types of Oyster cards – one Visitor Oyster card and another commonly called as Oyster card. If you are buying an Oyster card before reaching London it would be a visitor Oyster card. Visitor Oyster card costs 3 pounds (non-refundable) plus postage. If you are buying an Oyster card after arriving in London it would be a Oyster card. Oyster card costs 5 pounds (refundable) and can be loaded with credit as you travel. You can also choose to get a daily, weekly or monthly pass based on your usage.
For more information on Oyster cards click here.
3) Plan each journey using TFL website
Once you have decided where you want to go, do check out the TFL site on how can you reach there.
Plan your journey using this site as it not only tells you how to reach a particular destination but can also give you customized results based on your choices for medium of transport, accessibility requirements, walking speed and whether you want the fastest route or route with minimum walking or route with minimum changes. Live status updates on traffic, tube, rail DLR, London over ground, Bus, Tram, Emirate airlines and river services are available on this site. You can also check out fares, book tickets, top up Oyster and download maps from this site.
4) Carry a map of London and a tube map
When sightseeing in London, always carry a map of London. Even though you would find directions on where you are and near by tourist spots it is advisable to carry a London map with you at all times. Also carry the tube map as it makes travel simpler. London is divided into nine zones – Zone 1 is in Central London and zones 6 to 9 are on outskirts of the city. Also London is served by 12 tube lines which are color coded in London tube map. Tube map is easily available on tube stations but having this information handy is advisable. More information on London Tube can be found here.
These maps would be easily available at the hotel you are staying so just ask for a London map before going out for sight seeing. These maps can also be downloaded from TFL website. If you would like to travel via Thames Clippers and see London from a boat, you can choose to carry the river service route map and schedule. In my opinion you must experience London from a boat as the views are better. For more details on Thames clippers click here.
5) Get Tax refunds
No visit is complete without shopping. And the best part is if you are travelling for leisure purpose or visiting family or friends, you may be eligible for a VAT refund. Value-added tax (VAT) is a 20% sales tax levied on most goods and services except basic food items, books and children's clothing. So remember to take a VAT refund form from each shop after you have made your purchase. Usually its available from Customer services desk. When you get to the airport, take your receipts and forms to the Travelex counter or the Customs desk (located before and after security).
For more details on tax free shopping click here and here.
6) Check the weather forecast and carry an umbrella
Last but not the least, remember to check weather forecast before you plan to go anywhere and make your plans accordingly. A rainy day can be spent in visiting London museums and you can enjoy beautiful parks when its sunny and bright. Also remember to carry an umbrella as it can shower anytime!
This Blog was first Published on Sharing our experiences.
In case if you liked this article do like our Facebook page, I would love to hear from you and to be true the number of likes encourage me to write more. You can also choose to follow sharingourexperiences blog for more such articles.
Happy Reading and Happy Travelling till then :-)