Switzerland... land of cows, chocolate and cheese. With breathtaking panoramic vistas that almost seem unreal. My camera shutter clicked incessantly while I breathed in the cool, clean mountain air by the turquoise lakeside. This is a place everyone must visit in their lifetime.
We decided to explore Switzerland by rail. The trains are clean, punctual, comfortable, and take you through some pretty amazing landscapes. Do check out the Swiss Travel Pass, which gives you unlimited access to road, rail and waterways for 3 to 15 days. No bookings required! Just hop on anywhere, anytime. If you are travelling through some other countries in Europe, you can choose the Eurail select pass, which gives you unlimited train travel for the chosen number of days for 2 or 3 European countries.
ZURICH
First stop Zurich! This commercial centre is the biggest city. We got off the train on our way to Lucerne, and decided to walk around and explore for 2 hours before catching a later train. Pro tip: Every station has lockers where you can leave your luggage. Unfortunately the minimum time is 6 hours, you can't pay for less.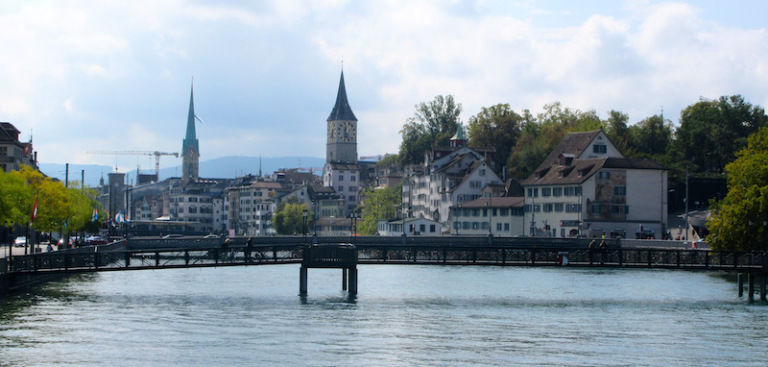 There's not that much to see in Zurich, its mostly a financial centre. We walked around the old town centre. The shopping street has lots of chocolate shops and watch shops. You can sip a coffee at the sidewalk cafes around the promenade and watch the swans glide on the lake.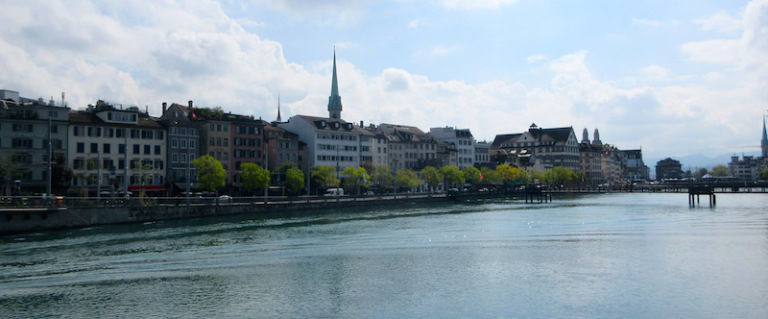 LUCERNE
It's about 45 minutes from Zurich to Lucerne by train. Lucerne is more centrally located and on the banks of the huge Lucerne lake. The station is bang in the centre of the city and its a short walk to all the places of interest. We were staying at the Radisson Blu hotel, a 7 minute walk located just behind the station. Pro tip: Ask your hotel for the Lucerne visitor card. You get free bus travel within the city, free public wifi, and discounts for cable car tickets and museums. Pretty sweet!

After freshening up, we grabbed a tourist map and set out on a walking tour of Lucerne. A couple of bridges cross the Reuss river from the station side (new town) over to the other side (old town). The most famous bridge being the Chapel bridge. Built in 1332, it is the world's oldest wooden covered bridge, with paintings of historic scenes hanging from the ceiling.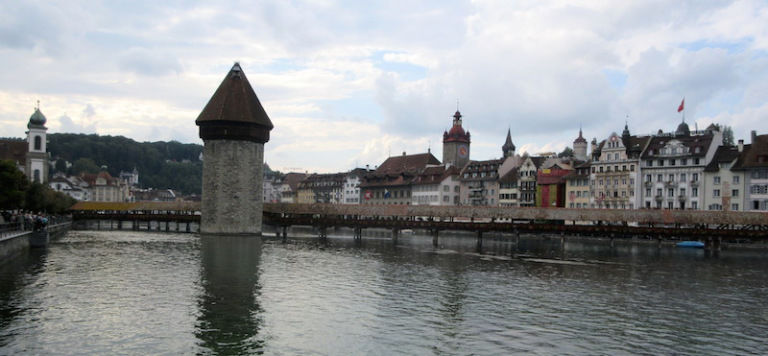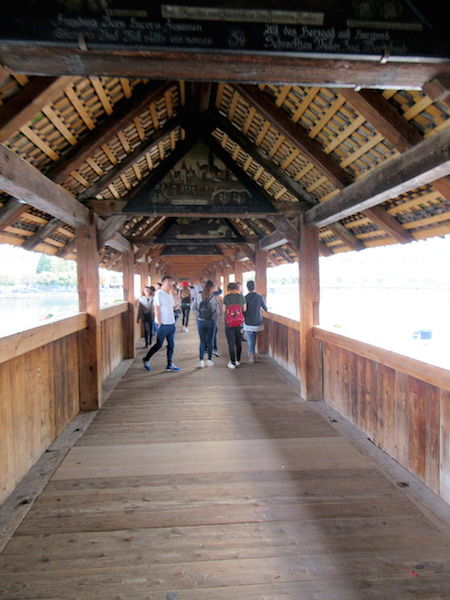 To get a great view of Lucerne, climb the 500-year-old Musegg Wall. Complete with turrets and a clock, it was part of the city's fortifications. You can walk along the top of the wall by entering and climbing up one of the turrets. This was something I really enjoyed and recommend!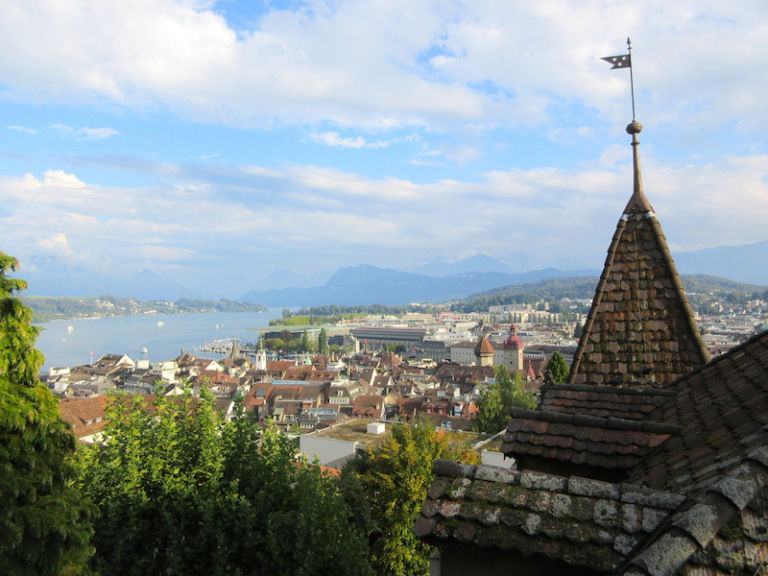 After all that climbing, cool off with an ice-cream. The best and most famous ice-cream in Lucerne is at Bachmann's. It is actually a chocolate shop. There are many branches, the biggest Bachmann's is the one at Schwanenplatz - it has a chocolate waterfall inside! Their chocolate is also amazing... we bought a lot of it before leaving. I recommend the chunky chocolate slabs with full hazelnuts.... yumm :)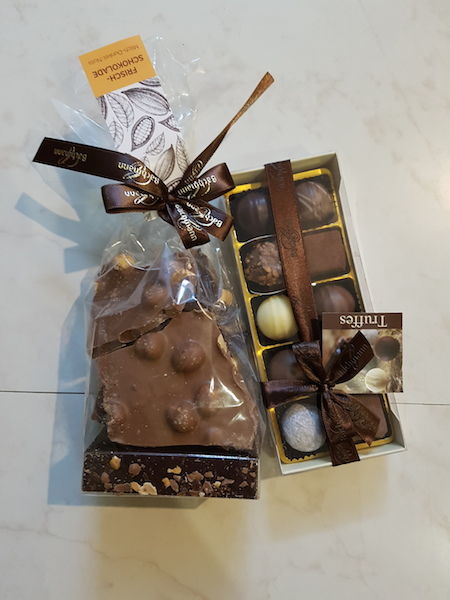 Once you are on the old town side, walk over to take a look at the Lion monument. It is a dying lion carved into a rock face, a tribute to Swiss soldiers who died in the French revolution. Next to it is a glacier garden, but we didn't go inside.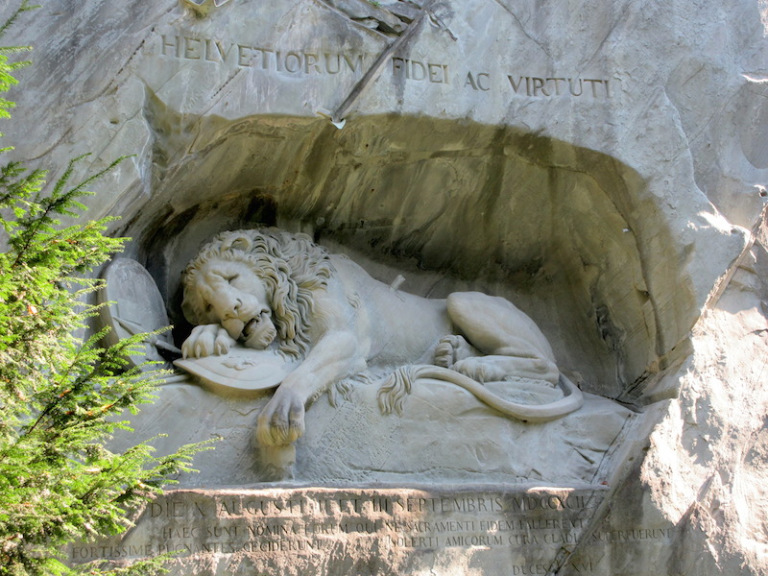 Back near the waterfront, pass by the Hofkirche (church).
The best place to sit and chill is the quai opposite. Park benches shaded by leafy trees, face grand views of the swans on the lake with a mountainous backdrop. The promenade runs around the lake, for that perfect evening stroll. For those who prefer cruising, Lake Lucerne has many boat companies where you can do a lunch cruise, or evening cruise. Pro tip: Eurail pass holders get 50% off tickets, Swiss travel pass holders go free!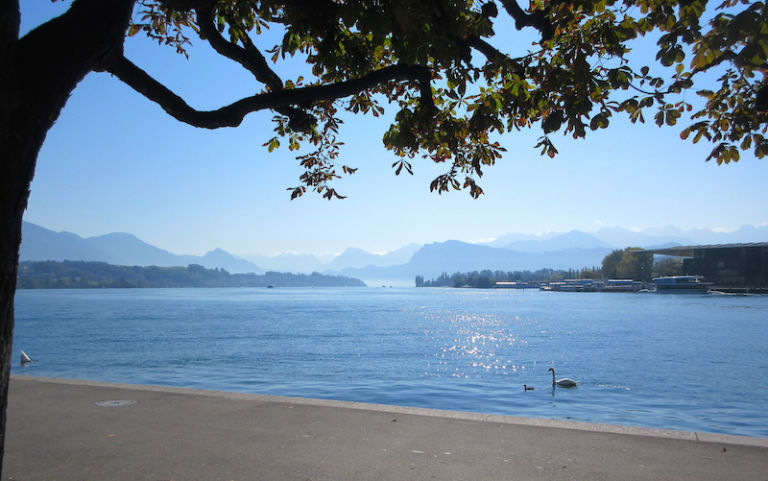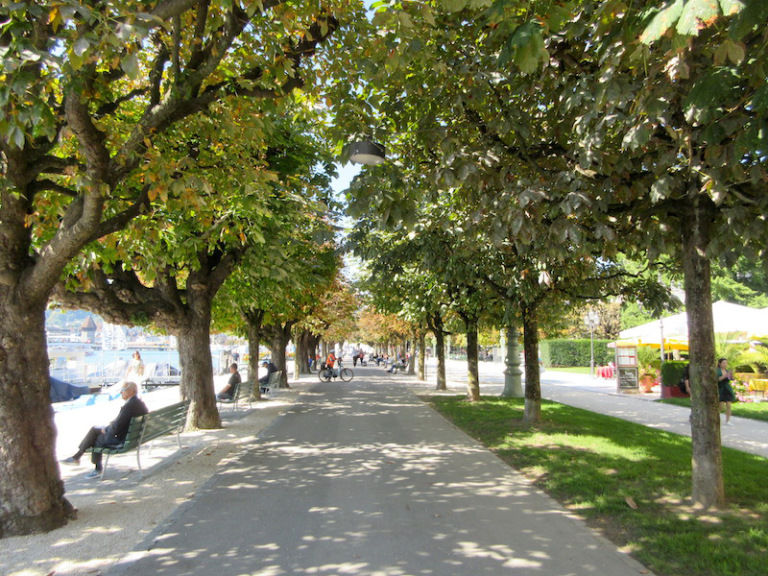 Would you believe Lucerne even has a beach? Ufschotti park is a section of the lakeside which has a sandy shoreline. In summer this is where all the locals head, to lay on the sand and cool off in the chilly waters of the lake.

Where to eat? Lucerne has no dearth of restaurants, but food is expensive here! One of the value-for-money places we found was this little Thai restaurant called Prik Thai, opposite Inseli Park near the university. They served great-tasting, huge bowls of soups and curries that filled our stomachs without emptying our pockets. I would definitely recommend this place if you are looking to eat on a budget. Next to it is a similarly priced pizza and kebab place.
And what to do at night? Inseli park opposite the university is always buzzing at night, especially on the weekends when local student bands perform live. Grab a drink at one of the pop-up bars and enjoy the view of twinkling lights across the lake.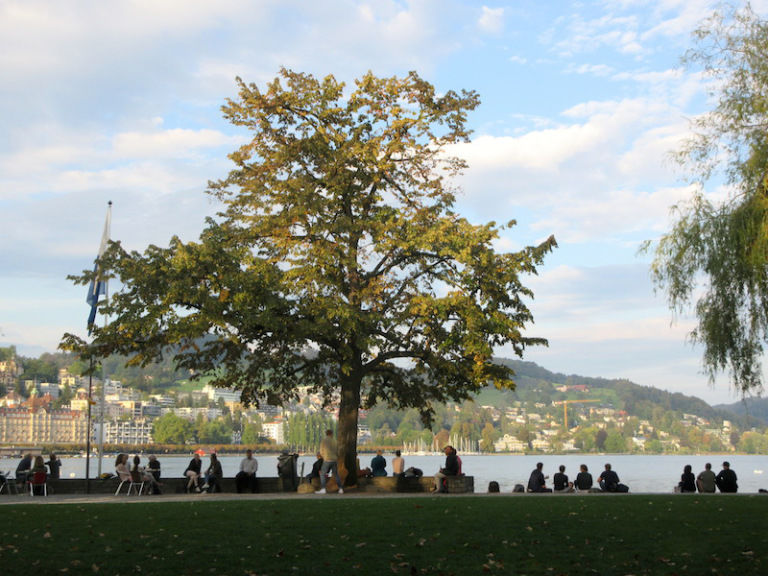 INTERLAKEN AND BRIENZ
From Lucerne, we decided to do a day trip in Interlaken. Interlaken means 'between lakes', and the town is situated in the space between Lake Brienz and Lake Thun. Interlaken is a good hop-off point for those wanting to go to Jungfraujoch, Harder Kulm, Grindelwald, Lauterbrunnen, and more.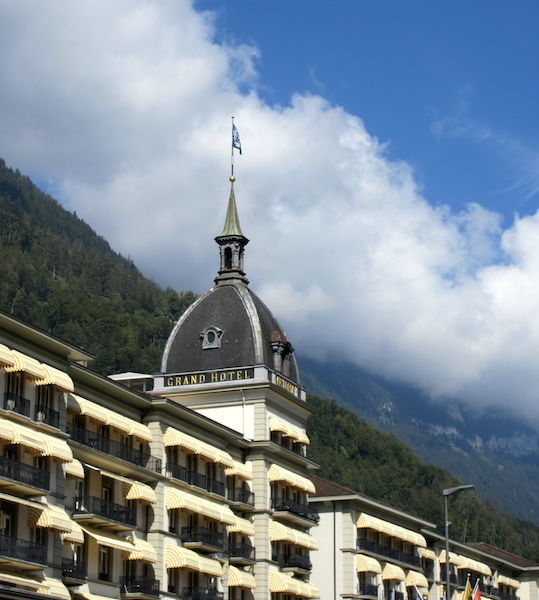 We got on to the Golden Pass rail line. This panoramic 2 hour journey kept me clicking photos through the train windows. You pass through some gorgeous landscapes - cows grazing in green meadows, clear lakes at the foot of towering mountains.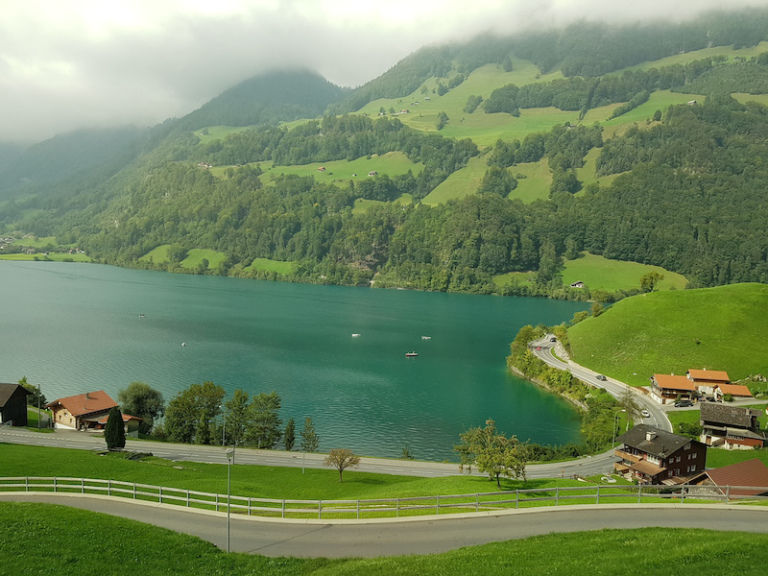 Interlaken town is pretty, but doesn't have that much to see. It's mostly just expensive shops and restaurants. There is a big park in the middle where the paragliders land, (yes, you can paraglide from the top of a mountain here!) and from where you can see Jungfrau mountain, the only one with ice peaks in the summer.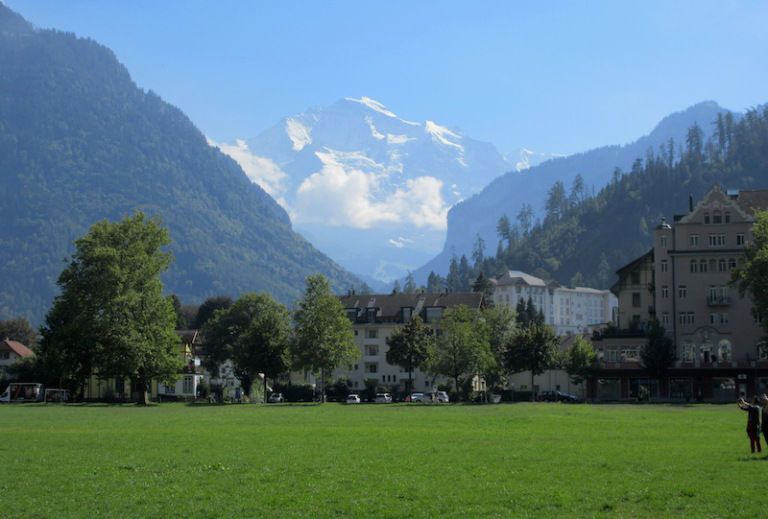 You can catch the funicular up to Harder Kulm. Eight minutes and 1322m later, you get an expansive view of Interlaken between the two lakes. Take sensational photos from the viewing platform, and you can even have a meal at the Panorama restaurant's terrace.
But the thing you MUST do, is go to Brienz or Thun lake. We decided to go to Lake Brienz (Brienzersee) as it is supposedly prettier. It's one stop before Interlaken, so hop back on the train, or you can even walk from Interlaken East station.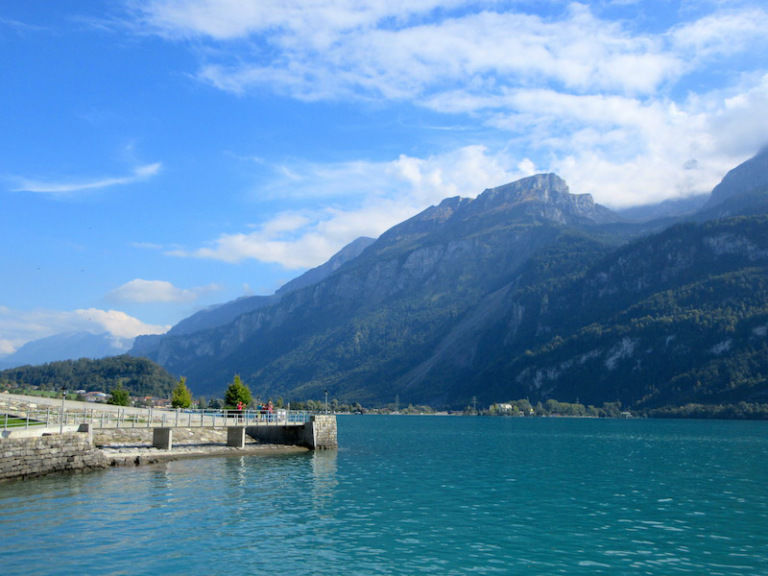 I wish we had stayed here, in one of the little wooden chalets by the lakeside. The deep turquoise water reflected the giant mountains around it. Apparently the glacier melt particles make it this colour. You can stroll along the picturesque promenade, and near the Brienz train station there is a pier from where you can take a boat ride and cruise around the lake. Pro tip: For Swiss travel pass and Eurail pass holders the cruise is free!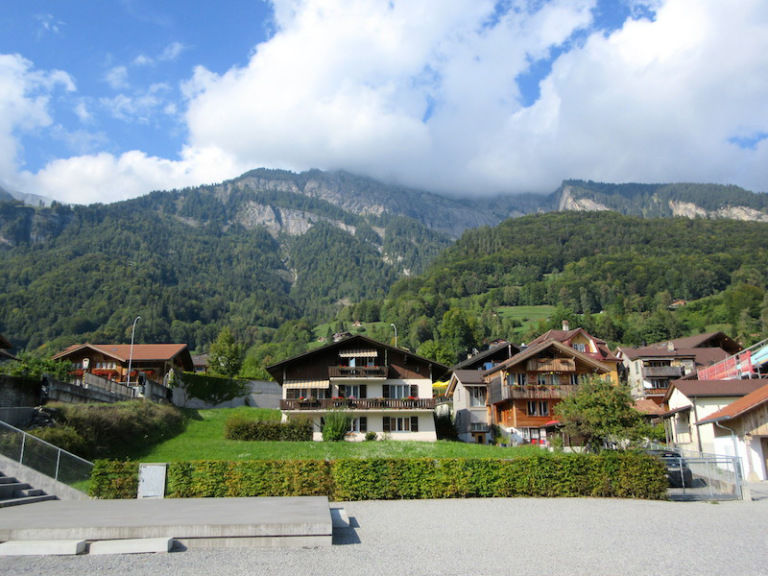 Brienz is your quintessential Switzerland experience. Quaint Swiss chalets in a charming village with breathtaking scenery. If I ever get a chance to return to this country, I will skip everything else and just come straight here!

MOUNT TITLIS
Back at our base in Lucerne, the next day we embarked upon a trip to Mount Titlis. It is a popular location where you can ski down the mountains in the winter, and hike & bike in the summer. We caught a train to Engelberg, a 45 minute journey on the Lucerne-Engelberg express. Engelberg is a town at the foot of Mount Titlis.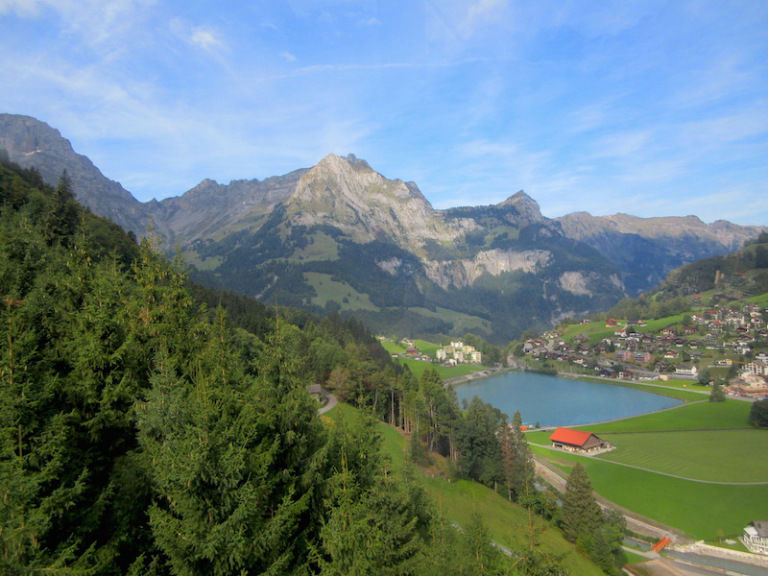 You can ride a series of cable cars to the top, where you can experience ice and snow all year round.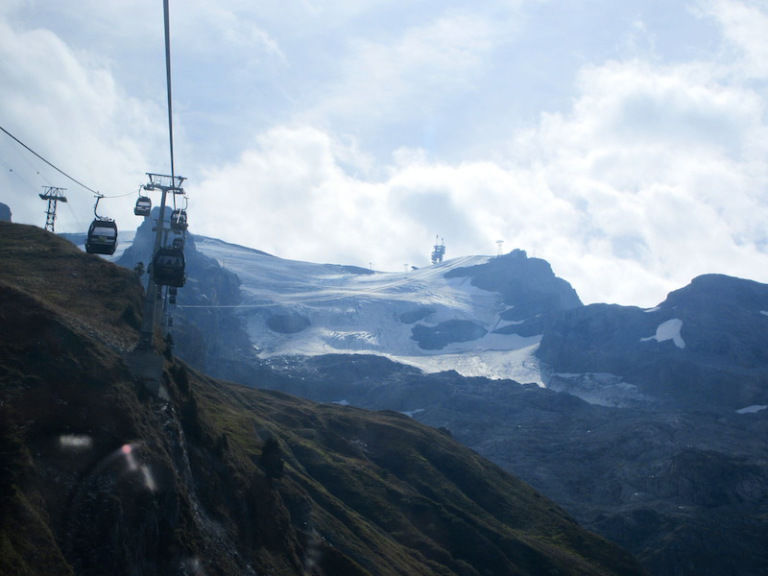 A round trip to the top costs CHF 91, but rail/travel pass holders get a discount. Pro tip: Carry warm jackets, it does get cold up there even in summer. Do the cliff walk - the highest suspension bridge in Europe, and ride over the glacier in the ice flyer chairlift.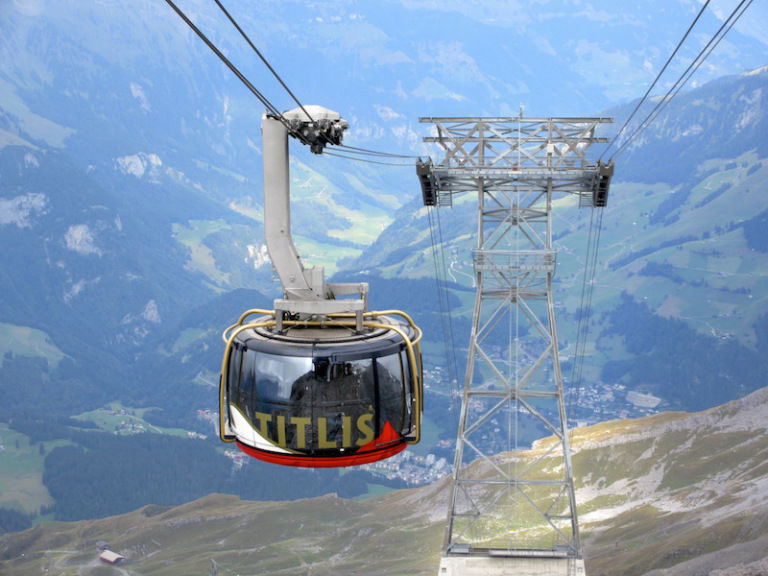 Its obvious that Titlis caters a lot to Indian tourists. This location was made famous in the movie 'Dilwale Dulhaniya Le Jayenge'. There are life-size standees of Shahrukh and Kajol at the top, to take selfies with. There's also a cafe at the the base serving samosas, vada pav and pav bhaji.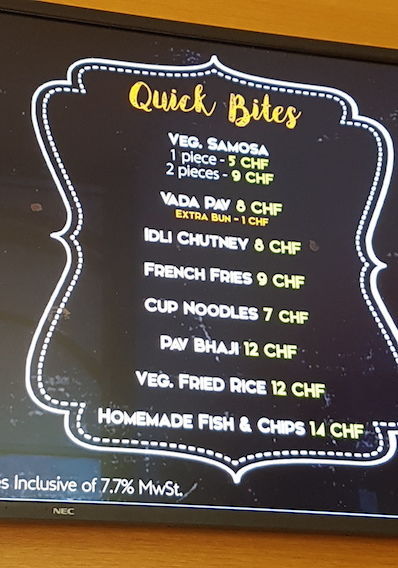 On the way down, we got off at the first cable car stop called Trübsee. It has a beautiful lake with a walking trail around it, biking trails, restaurants, and play areas for kids. You can take a boat out onto the lake, or have a picnic.
We took the trail around the lake, and enjoyed the scenery. We then decided to hike down Titlis from Trübsee. Its a one and a half hour trail through forests and meadows.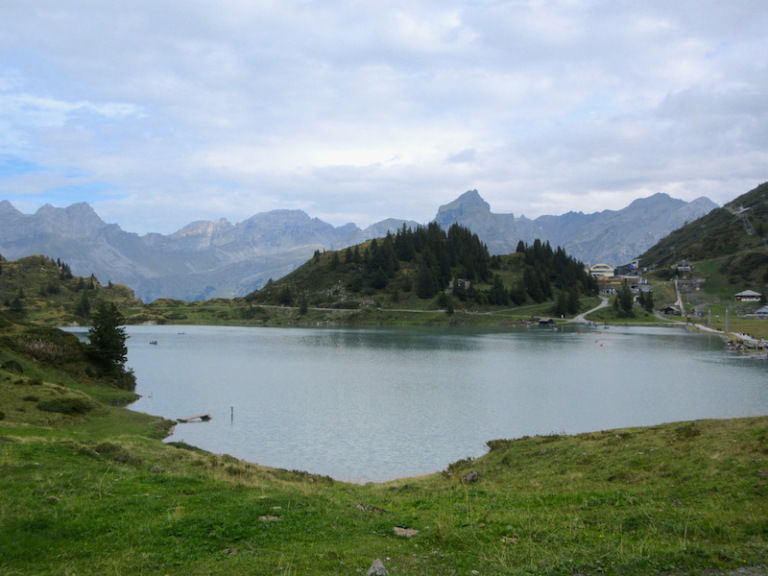 We hiked downwards for about an hour till we reached a pit stop with a restaurant. From there it was another 40 minutes walk, or we could speed down on 'Trotti bikes'. They are scooters without seats and pedals, you just have to stand on them and whizz downhill, using the brakes to slow down or stop. We hired the bikes and sped down zigzag roads all the way to the bottom, making quick work of the 3.5km trail through the forest. There were other people with mountain bikes also on the trail. The scooter was the most fun part of our hike & bike experience at Titlis!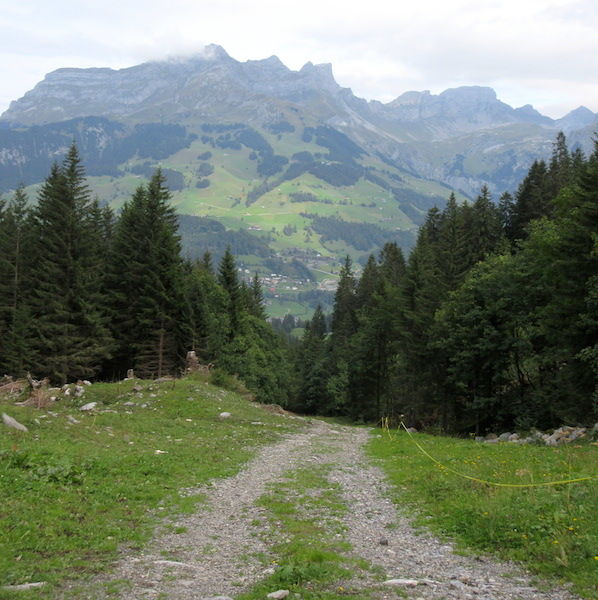 Rail is a great way to travel and experience Switzerland. You could hire a car and self drive, but who wants to worry about navigation and parking? All the towns and cities are well connected, most trains run every hour between places, and with a travel or rail pass you can just hop on and off without the hassle of buying tickets. Another advantage is if you miss your train, or want to spend longer time at a place, you can just catch the next one. It's also cheaper than buying point-to-point tickets if you are going to many places.
All aboard for a Swiss adventure!