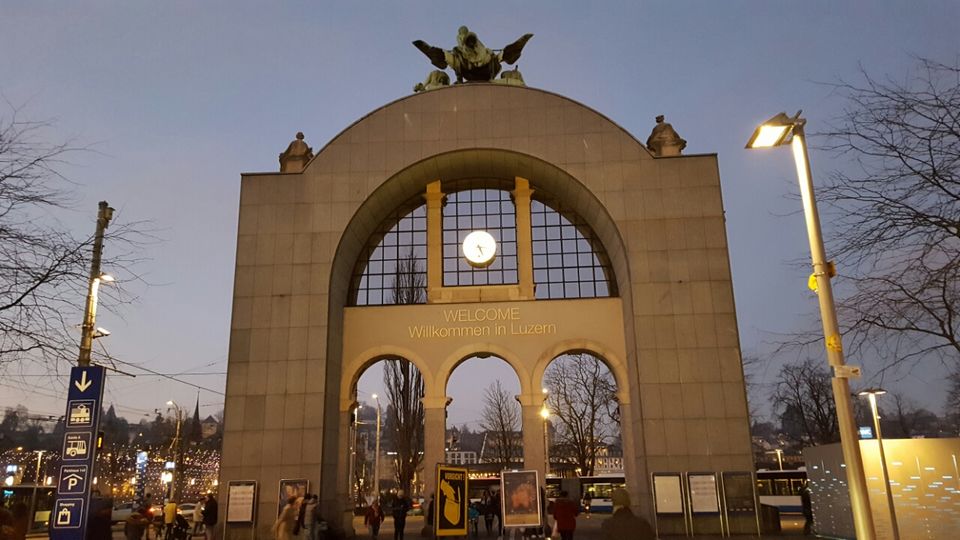 Lucerne, the city in Swiss, the city that you must cross while going to tourist places like Titlis, Pilatus...
I don't know much about this city, but what I know is I fell in love with it at first sight and from then I visited it thrice as of now and many times to come...
Attractions are the transport meuseum, Lion monument that is carved on a single rock in memory of 2 dying soldiers during french revolution(what I heard from the locals), the wooden bridges, one named chapel bridge, the cruise trip from lucerne that takes you to many places like hertenstein, weggis, righ and so on... last time it was a break at weggis and enjoyed the panoramic view and today on 01.01.17 I didn't get down anywhere but took the round trip...
So, for the next time I am keeping few things incomplete, Transport museum, yet to visit... :p
And never the least, our own Indian restaurant named Kanchi restaurant... yummy biriyanii...
Here are some photos for you all...