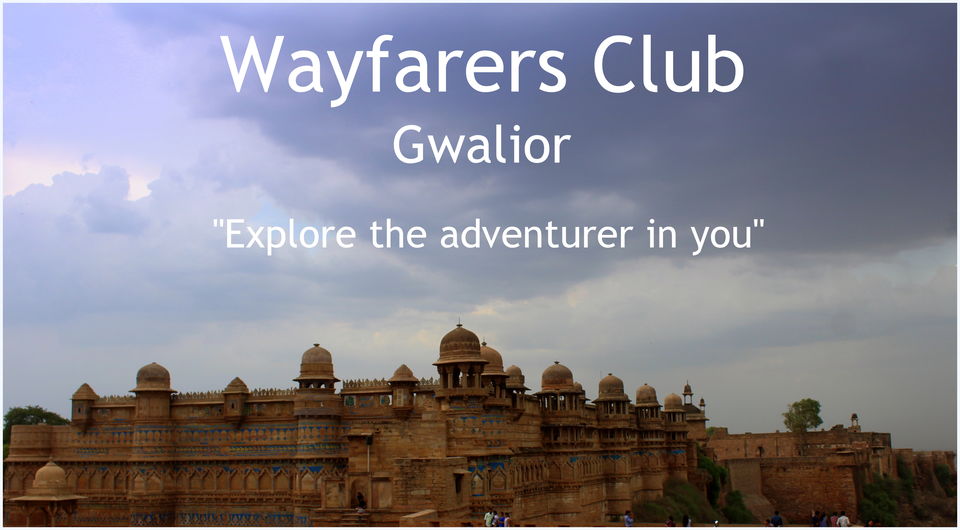 Gwalior the most popular heritage city has become an important part of the glorious heritage of India. Gwalior's dynasties, rulers, warrior kings, musicians, poets has add many dimensions to the culture of this city. Today, Gwalior is a modern Indian city. vibrant and bustling.
With it's palaces , forts and temples the city has a grand architectural and cultural heritage. On a photowalk to Gwalior fort I got a great opportunity to experience the richness of its heritage monuments.
Gwalior fort:
Standing on a steep hill, Gwalior fort dominates the city. It is its most magnificent monument.
Gwalior fort has two entrances.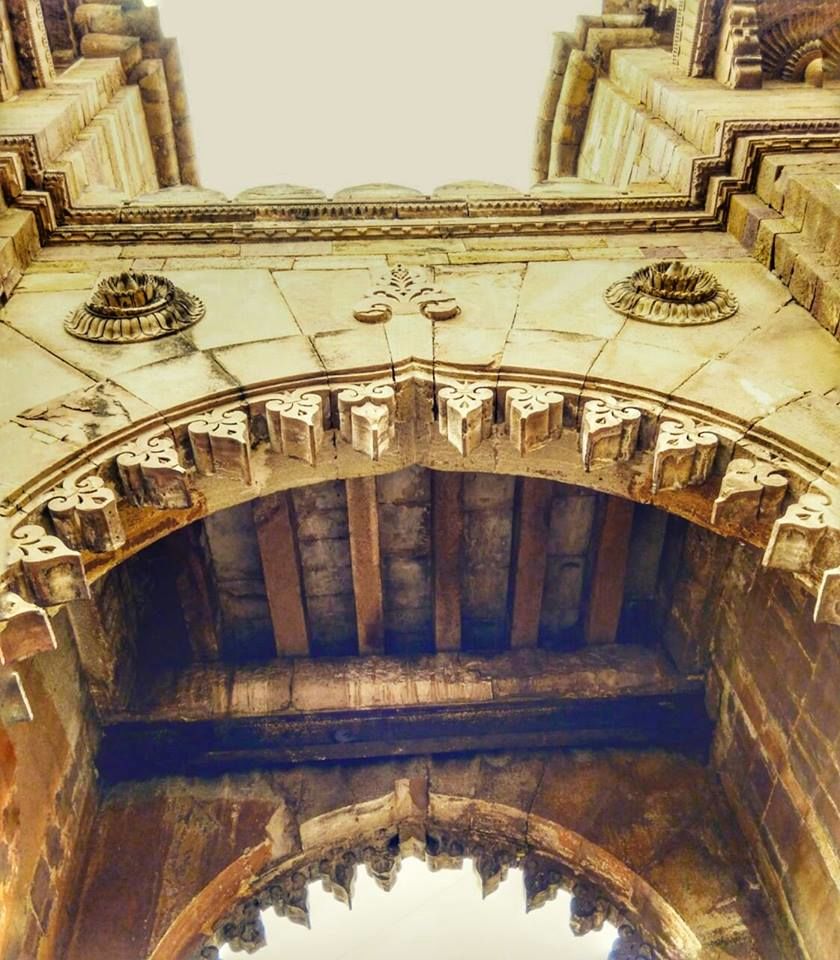 Killa Gate:
The gate close to the city is known as Gwalior gate or Killa Gate. A sloppy climb of nearly 1 KM leads to the elephant gate or Hathi Pul gate which is close to the Mansingh Palace. It will be a 20 minute of gentle climb on the well maintained road. Two wheelers can travel in this road to the top of fort but four wheelers are not allowed.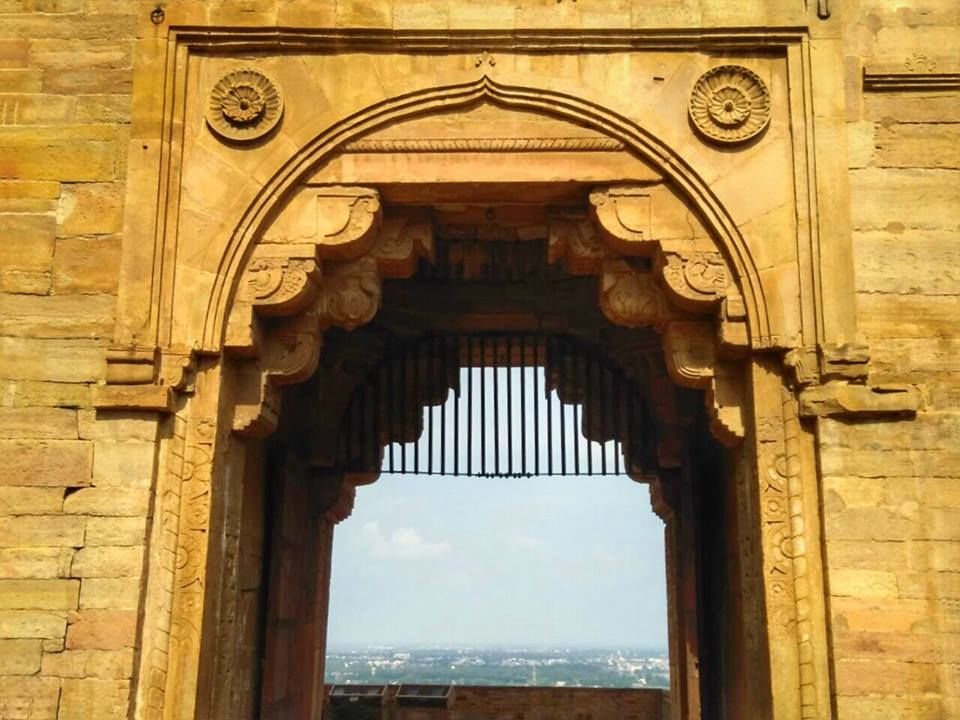 Urwahi Gate:
To avoid this climb one can take taxi or vehicle through other gate known as Urwahi Gate which will take you to top of the fort.
One can also walk this road which is also a gradual slope to reach at the other entrance of Mansingh Palace.
We started our walk from the Killa gate side to reach to the Mansingh Palace. There were many people even during the morning time. Most of the locals come here for a morning walk. Youngsters spends their morning time by cycling and running on this sloppy path.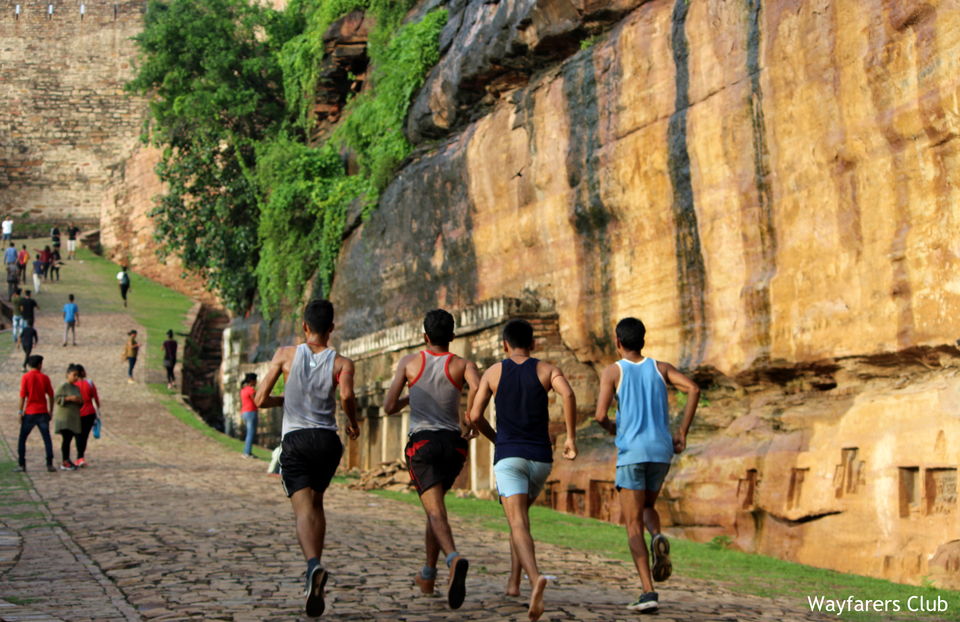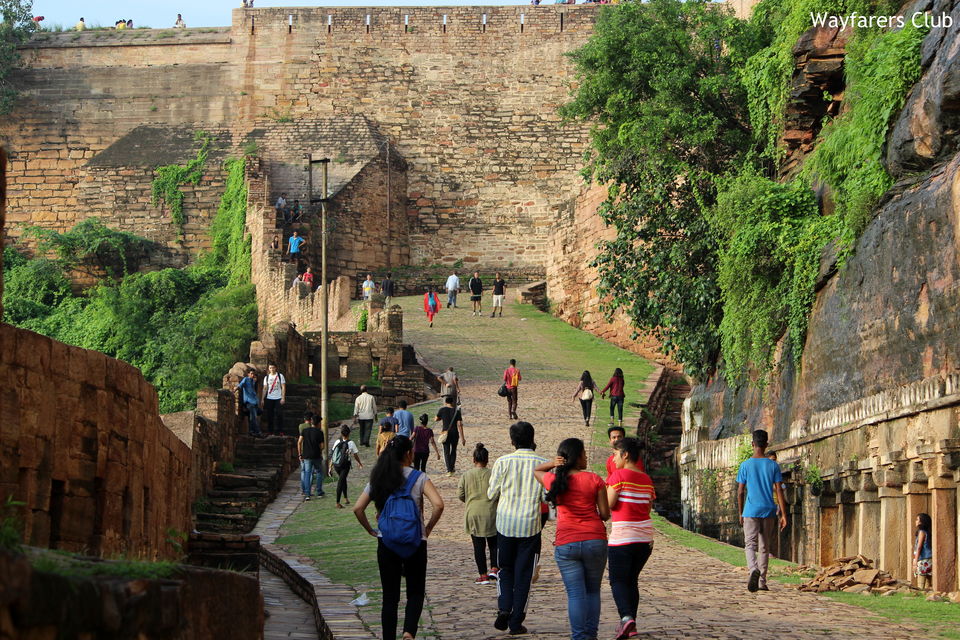 The view from this height is mesmerizing in every terms. One can have a panoramic view of the Gwalior city from the top. A 20 min of walk and we were near the magnificent Mansingh Palace. It has a huge entrance gate which is carved with beautiful intrinsic designs. The main wall of the palace is beautifully colored in blue. It has many miniature paintings of gods, goddess, animals like swans, elephant, crocodile and other such patterns and designs. The colors used for this were natural colors. Even after all of this year this wall has contained the colors and there is not any sign of major damage. The corner of the wall is newly constructed as it was damaged by Britishers and the color used for repaint was artificial. Hence a slight difference can be seen between those.
There is an amphitheater where people can sit. The places is used for Sound and Light show at night. We sat there for some time and interacted with each other. All the participants shred their travel experiences and about their interest and hobbies.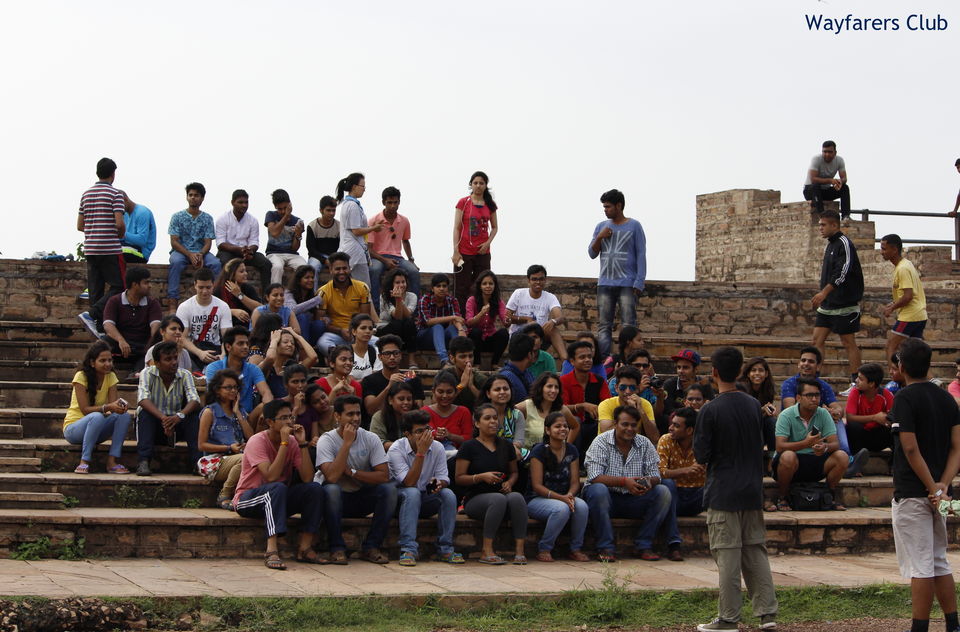 We exchanged tips for photography and had a group photo. As we were early and the monuments open at 8 am we did not go inside the Palace.
We started walking down towards the Urwai gate. The road leading to Urvai gate connects with the road towards Gurudwara Data Bandi Chhor. It is a popular religious place for Seekh and Hindu people, though all people from different religions are welcomed here without any discrimination of cast and creed.
After visiting the Gurudwara we stopped near the Jain sculptures near the gate for photography.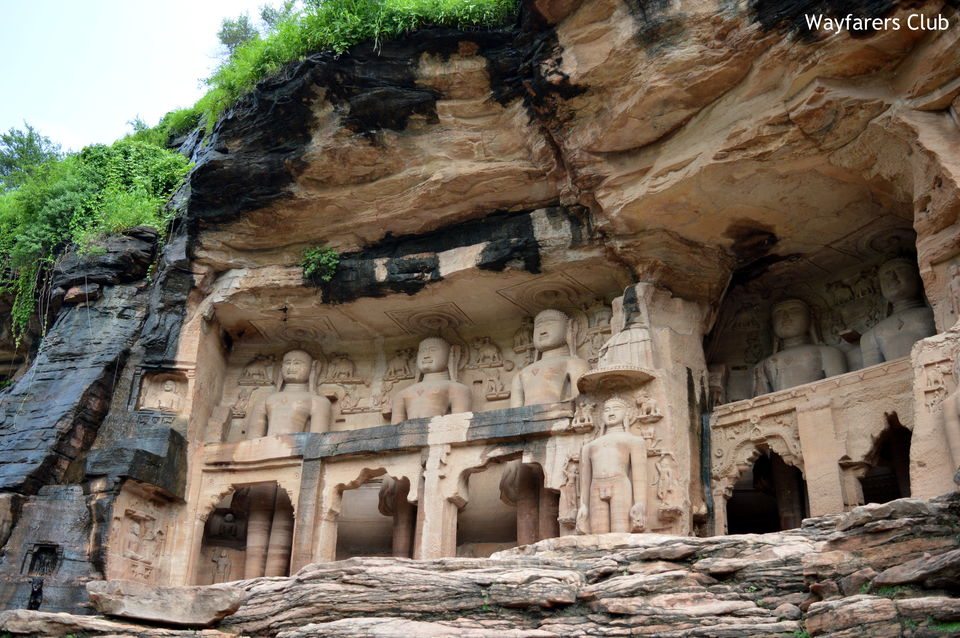 The walk ended near the gate and we exchanged goodbyes.
It was a great experience for me to organize and conduct the walk successfully. Everyone enjoyed the event.
Brief Itinerary for Fort Photowalk:
6:00 am Reach near Killa gate by Auto/vehicles.
Small briefing and then start walking towards the Mansingh Palace.
6: 15 am Stop at the monument which have the oldest existing Zero.
6:30 am Reach at Mansingh Palace. Photography of palace view in morning. Enjoy beautiful sunrise.
Interaction and other activities.
7:30 am Start walking towards Gurudwara.
8:00 am Stop near giant rock sculptures of Jain Tirthankar Mahavir Swami.
8:15 am Photowalk ends near Urwai Gate.
Frequent Searches Leading To This Page:-
gwalior fort in madhya pradesh, gwalior fort view point gwalior madhya pradesh, gwalior fort india, gwalior fort madhya pradesh information, gwalior city of madhya pradesh