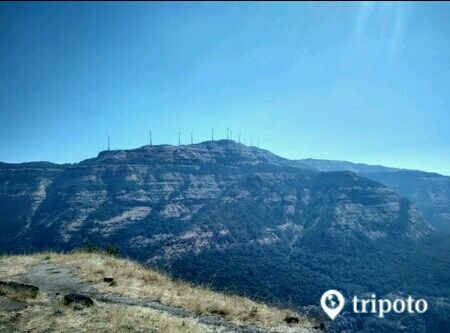 No I didn't come this far just to hear that a place like that never existed, I thought to myself . I asked another rickshaw wallah and he said he knew a different place with a similar pronunciation. Apparently he knew a village called Peth and he knew that people do visit this place for Trekking. Well trust me when you are left stranded and somebody gives you a similar option like that you don't feel bad to try that, so did I. He assured to drop me halfway and he further guided me to board another rickshaw who would leave me till the base camp. I started the journey and after an hour and half I reached the base camp of Kothaligadh, Peth.
Some quick facts about this trek,
1. The difficulty level to this track is EASY.
2. It is suitable for Beginners and best done in Monsoon
3. Duration is 4 hours (depending upon your speed)
4. Carry your own Water and Food.
5. Its at a height of 3100 ft.
I started my journey upon reaching the base point. You have an option to buy adequate water and snacks before you start your trek because on your way you won't find anything so it's better to keep ample amount of water and snacks. The trek starts from a straight muddy patch and it's a continuous upward hill walk to the mountain. The trail gives you quite a loner feeling it's that long. Nevertheless if you have a travel companion, like I do you really won't be that tired. Apparently I am talking about my portable speakers. It's the one thing I never forget no matter where I really am.
It's believed that Kothaligadh trek is one of the most confusing treks ever because you always have an illusion that you are almost there but then you really are not. And so really happened with me being a mountaineer I was habitual to fast climbing, here I had already been walking for more then an hour yet I was able to see the mountain anywhere.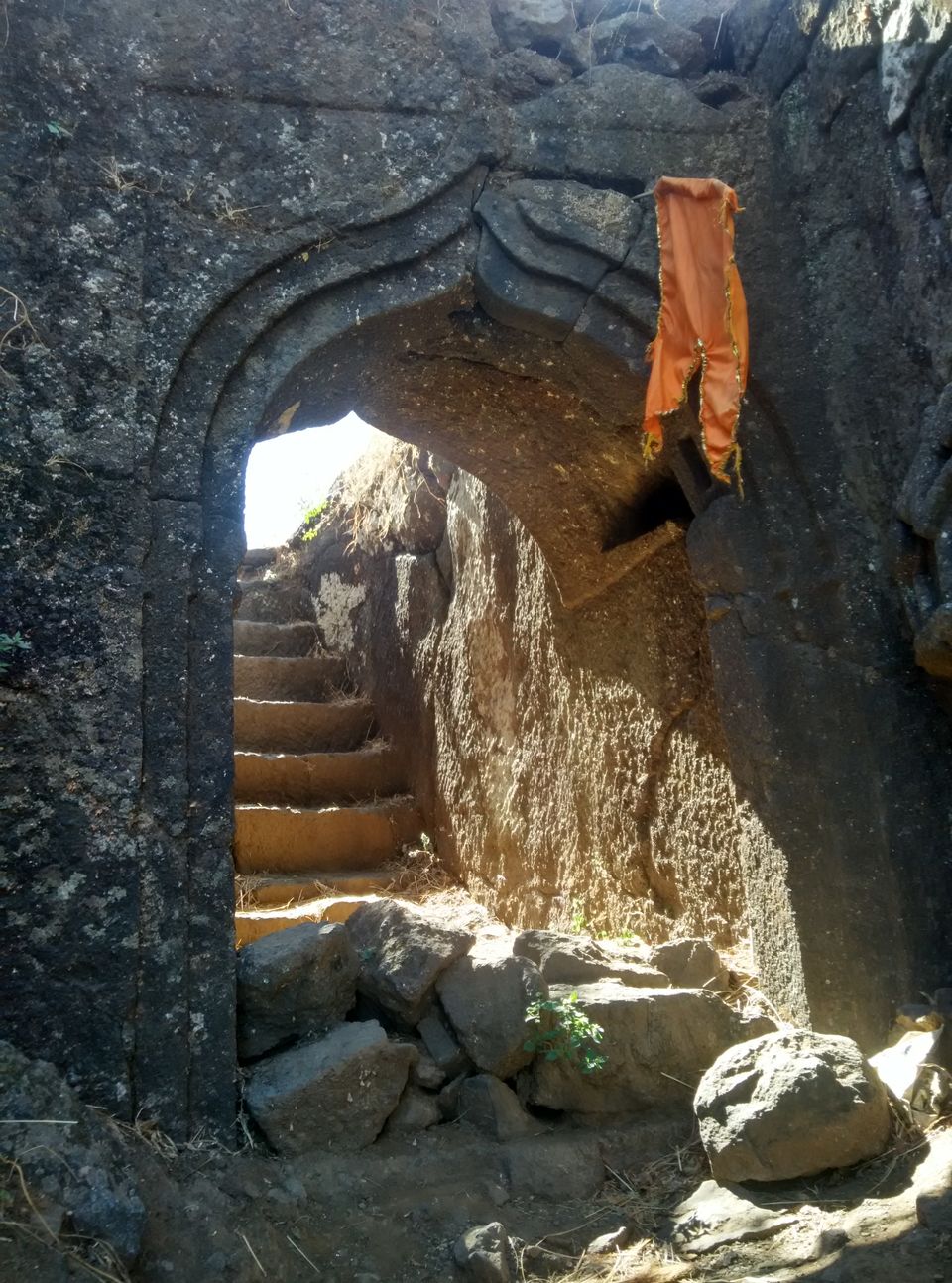 "For your next trek do visit Peb Hills in Matheran", advised a friend from my university. Little did I know there was something else altogether what was really waiting for me. I have been in love with the mountains since my childhood. I usually keep going on treks very often. No I don't really travel with anyone else every time. I mostly prefer travelling Solo.
So since I worked night shifts then and I didn't really get leaves very often. I decided to mark the coming Saturday for my next trek. I finished my work at 06.00 AM and quickly left from office for Neral, a station in the outskirts of Mumbai. Since I had planned on reaching Neral Railway Station and directly heading towards the rickshaw/bus stand, I didn't really waste a lot of time in eating. I met a lot of locals there and inquired them about the Peb mountains, and everybody denied of its existence.
The cave and the temple carvings date back to the 13th century. Not much is known about the history until the 18th century. In 1716, this cave was captured by the British. Then later on, on November 2, 1817, it was recaptured by the Marathas under the leadership of Bapurao who belonged to the generation after Bajirao. It was recaptured by the British, on December 30, 1817, the very next month, under Captain Brooks. The British had the fort till 1862 as an outpost for vigilance on the surrounding valley and the hills all around it.
The locals say that this is not actually a fort but a sort of lighthouse from where the directions were given to know the advancements of the enemy. In fact, it can be called a watch tower to keep a vigil on the Mawal area in the greater province of the Maratha.
Kothaligad Trekking point near Mumbai is an ideal one day trek in monsoon. This fort stands in the company of various other forts like Rajmachi, Dhak, Siddhagad and Bhimashankar. Drinking Water Facility: There are many a cisterns and tanks on the fort, but the one near the cave is reliable.
The pinnacle of the Peth can be seen from the village. It looks like a filed surface. On reaching the top of the fort, we see caves carved in huge rocks. The first one is the cave of Goddess, besides which is a water cistern and the last one is the specious Bhairoba cave. A flat floor and well-sculpted pillars are specialty of the cave. Along the Bhairoba cave, steps are carved leading the pinnacle.
Four –Five potholes and some cannon balls are scattered in the fort. Kalwawantinicha Mahal, Nagfani, Siddhagad, Malanggad, Chanderi, Prabalgad, Manikgad, and Matheran all these surrounding historical places are visible from top of the fort Peth. If you are looking for places to trek near Mumbai Peth Fort is a good option.
Kothaligadh is an Marathi word. Kothali - Intestine Gadh - Mountain. The Kothaligadh is also known as the "Intestine Mountain". The mountain actually has a shape of an Intestine.
After a continuous walk of about one hour and fifteen minutes you reach the base village. There is a small temple and large cave at the base and a chimney like tunnel to the top of the fort. This pinnacle is carved from inside forming a staircase reaching the top. There is a tank of water at some distance from the cave and another one at the top of the fort. The stone is a single black expanse reaching till the Peth village standing on the fertile soil with abundant natural resources for water and farming.
Peth is a great place to trek near Mumbai there is a small temple and large cave at the base and a chimney like tunnel to the top of the fort. This pinnacle is carved from inside forming a staircase reaching the top.

There is a tank of water at some distance from the cave and another one at the top of the fort. This tunnel is the high point of the trek, with its funnel like structure and steps along the inside in a steep ascent to the very top.
Even you can follow the same route to reach Kothaligadh like I did
• Alight at Neral Railway Station on Central Railway Line.
• Hire six Seater rickshaw till Kashele from Neral
• Board State Transport Bus for Ambivali from Kashele
• Ambivali to Peth – 2 hours
• Peth village to top of the fort – 1 hour
• Rickshaws are easily available both ways up to 6pm.
Please do drop in your messages in comments section below, I will definitely get back to you. Your comments are most welcome.
For any further details drop a comment below I will definitely get back to you on it at the earliest.
Keep travelling, spread the love and do promote tourism.
♥Thanks and Regards.