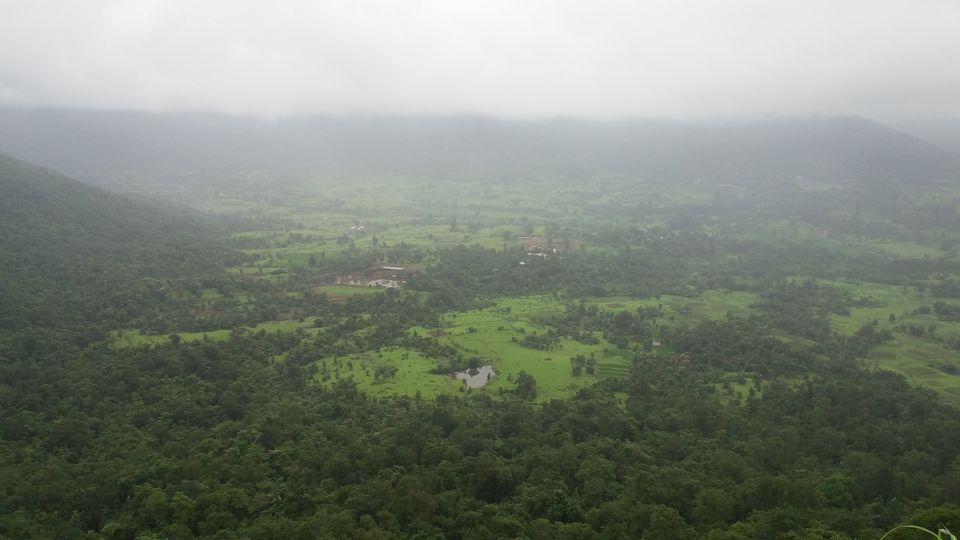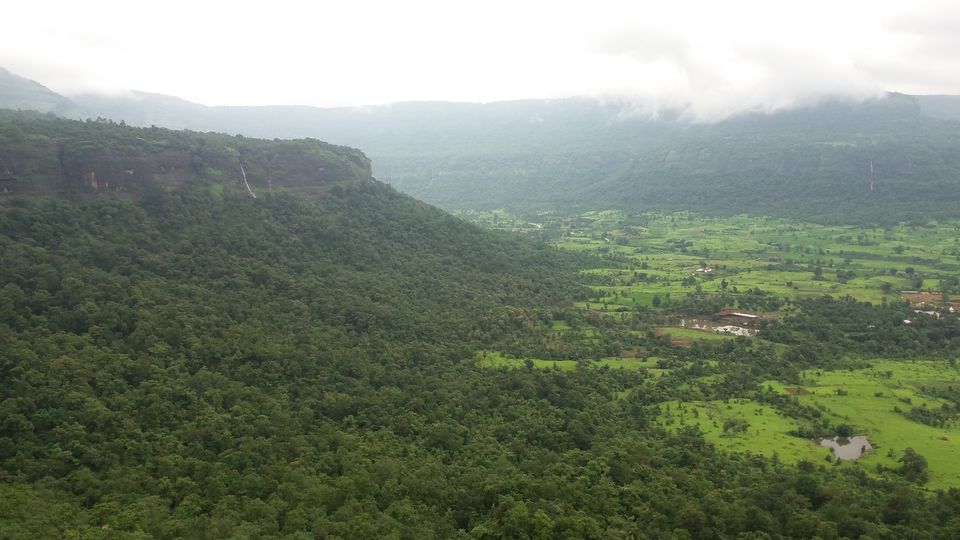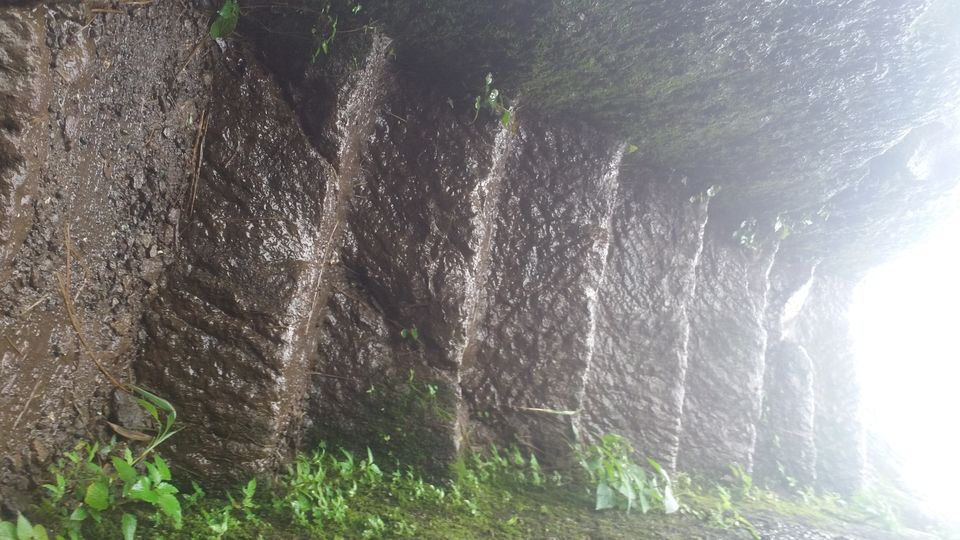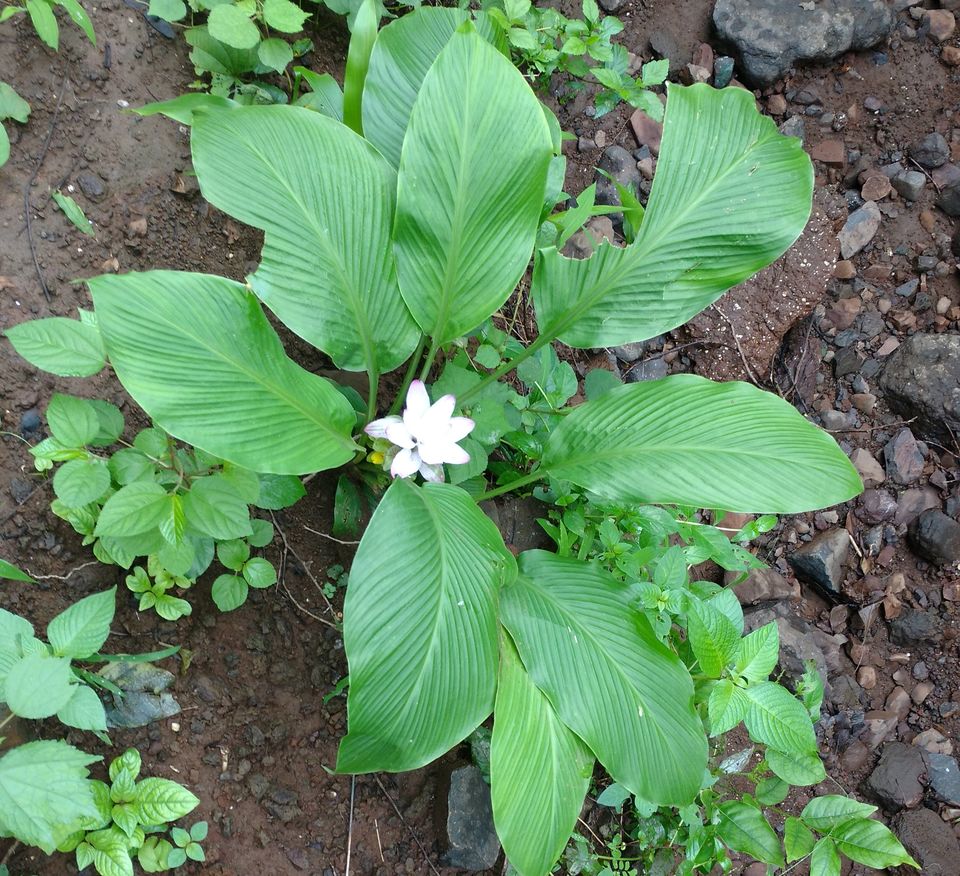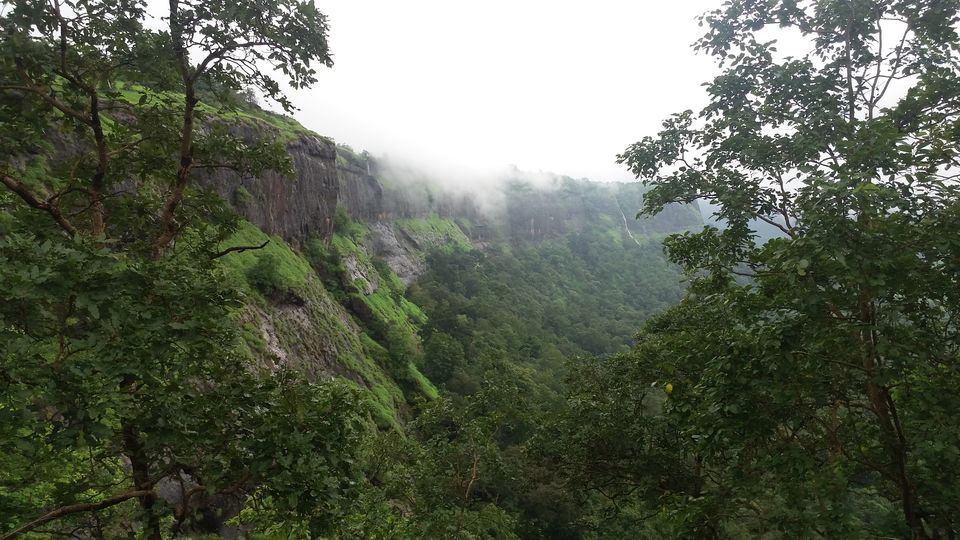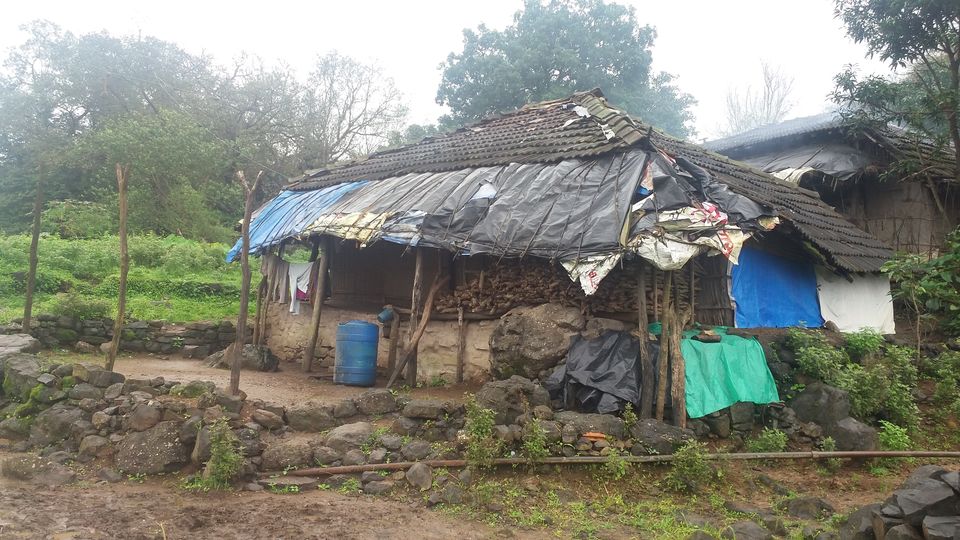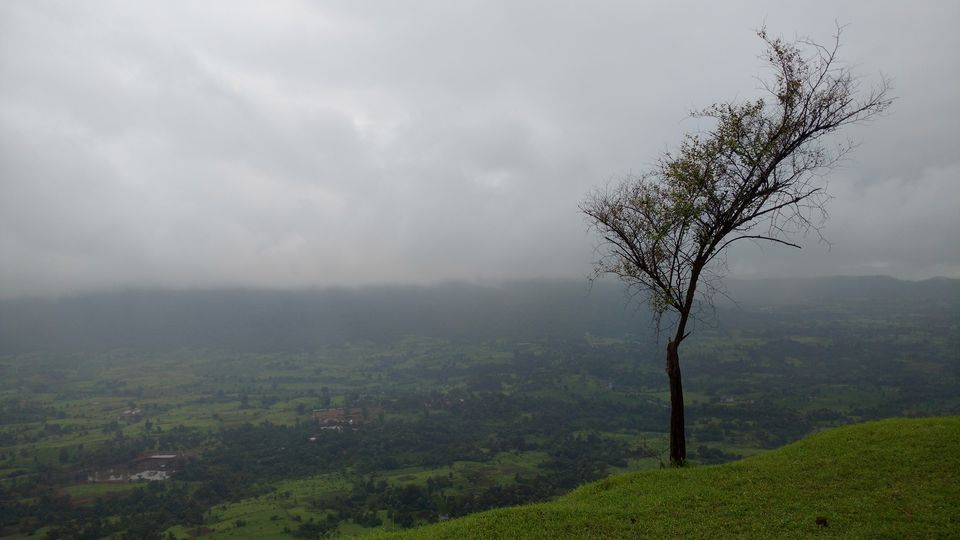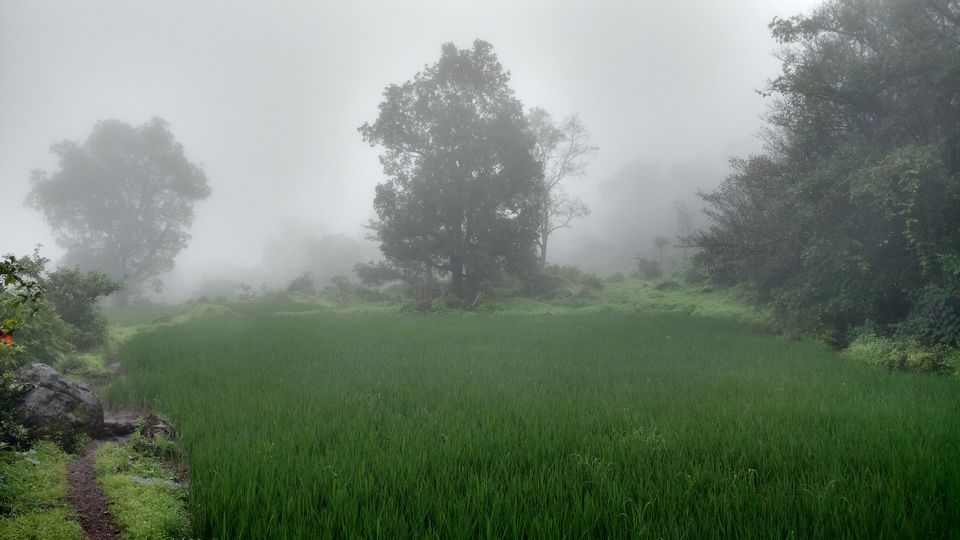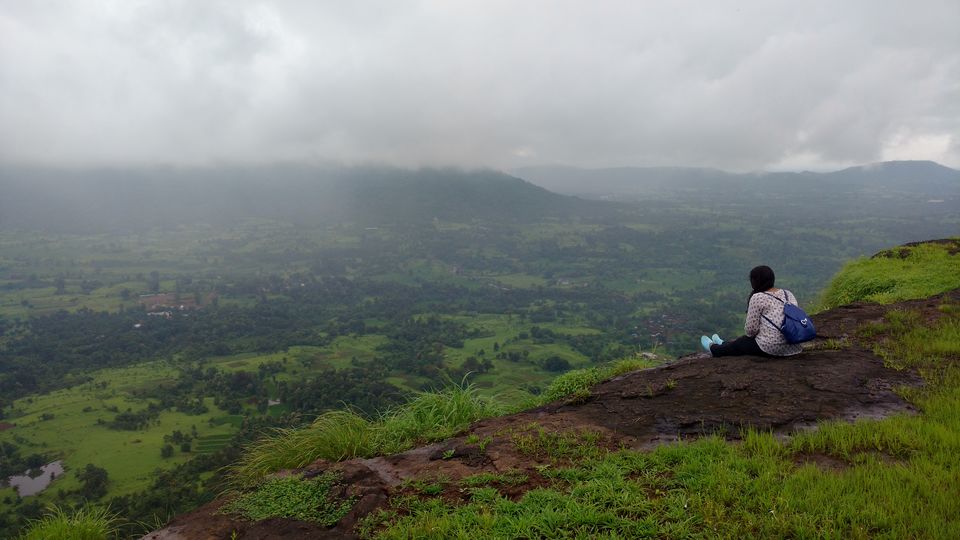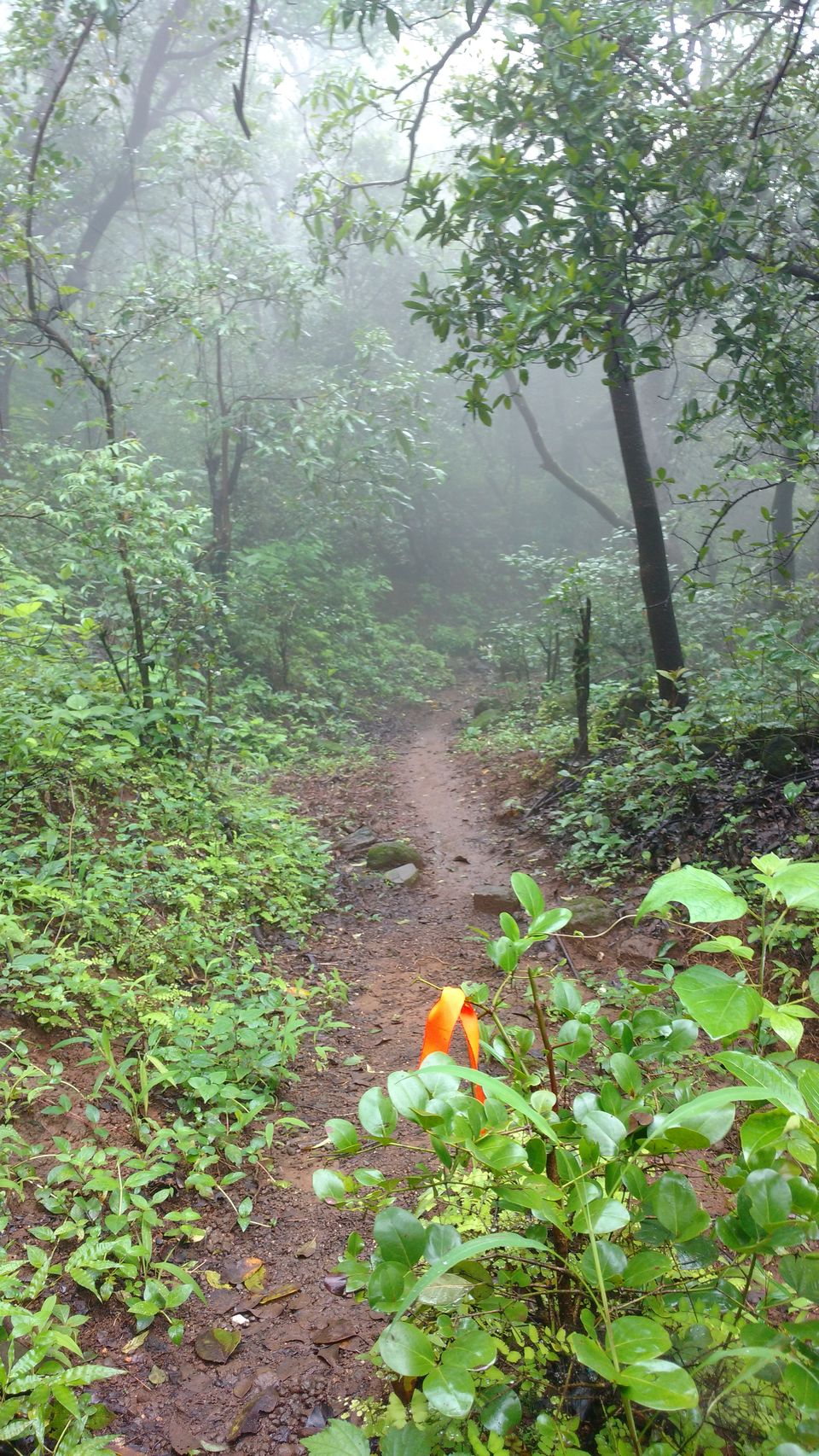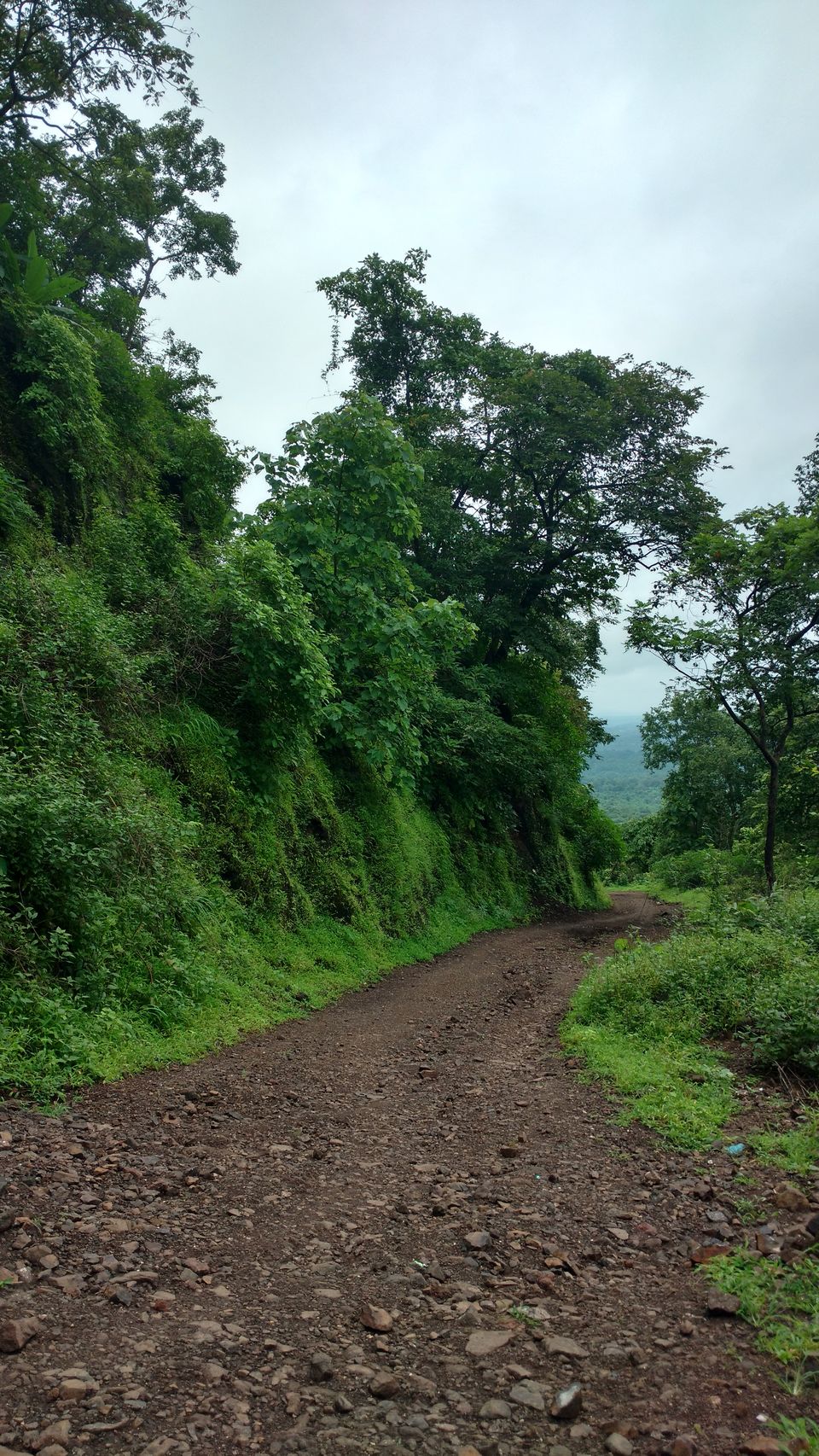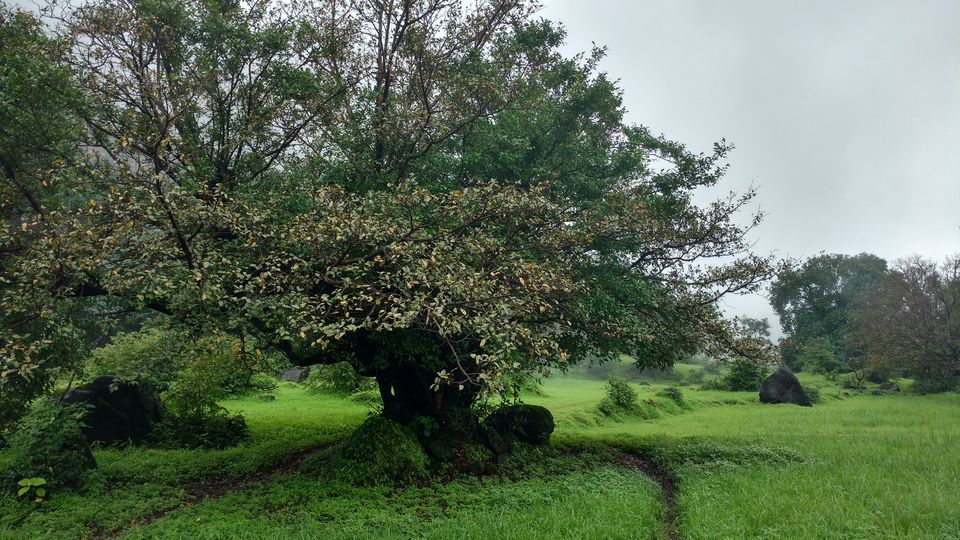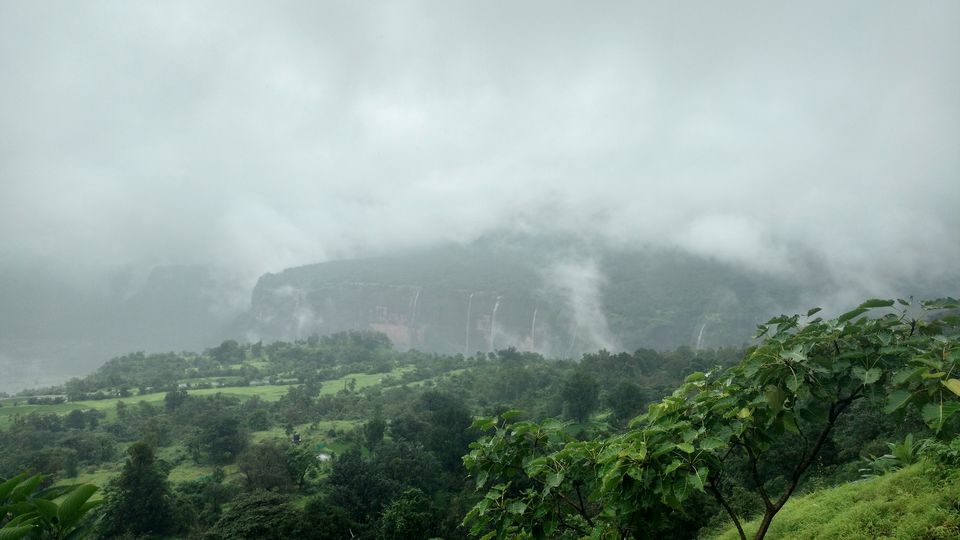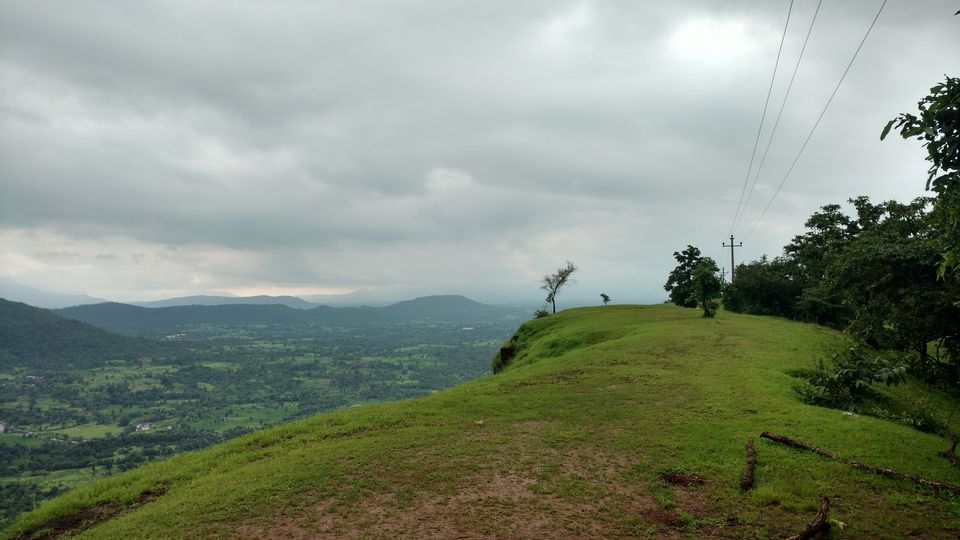 Technically, it's not a gadh (fort), it's a watch tower. But it was monsoons, and it was atop a hill, it was offbeat-and that's all that mattered. The directions online were pretty simple, Katraj to Ambivali to Peth village, and from there to Kothaligadh. Or so I thought. Lesson 1 – Research before you go. This was one of the treks where we got lost, more than once.
From karjat, you would need to find the rick-stand which would take you to peth village. It's better to ask for directions as it's a good 1-1.5 kms away. The guy at the chai tapri told us we'd need to change 3 tum-tums to reach Ambivali (from where the trek to the village would start).We took a tum tum and reached kashele. Thankfully, we got a bus that was going to Ambivali. A kind soul told us where to get down, or we would have missed it the trek base. There's a small house which serves random stuff for breakfast. It was a home-kitchen, and though very basic, we were glad to have something here, as there's nothing after this till the village. Once you start, the road forks into two, and you should take the left one (Yes, there's no signboard so we took the right one and walked for around 20 minutes on the wrong road). Gradually, the road ends and the mud track begins, and it is mostly an uphill path. The views are lovely, in the monsoons, and it makes up for the strenuous climb. Just before the base of peth village is a small open stretch, which offers a breath-taking view of the whole valley. You can see the fort from here, as well a 360 degree view of everything around, including a hill that opens up to around seven waterfalls! This was the high-point of our trip. You can sit here and admire the view forever. From there you reach the base of the Peth village. It was monsoons, and the tracks were filled with squishy squashy slippery mud. We took directions from an old lady for the fort, and it was amazing how easily she navigated through the mud, while we barely managed to get a foothold.
We lost the way, again. Thanks to a series of orange ribbons, which we mistakenly thought were clues. Oh, the Sherlock mind. We went on for a good 45 mins, after which we realised we were actually on a hill that was opposite to the one with the fort! We headed back, to find a big group making their way to the top of the fort (we had missed the right path by like 50 metres!). We debated, and finally decided to go ahead with them, since we'd come so far anyways. The path is cut out into the rocks and it's only rock climbing from there. It was tiring and exhausting, but we were keen to reach the top. What greatly helped was this big group of trekkers, who encouraged us on, saying it was only another "10 mins" away. The 10 mins, eventually turned into more than an hour. After the rocks, comes the watch tower, where you need to climb these stone steps, and each one is around 1-2 feet high spiralling upwards into a narrow tunnel. The group I learnt was here on a social activity, of cleaning out all the trash the travellers threw around. And they did it every month! I found a new found sense of respect for these guys, ranging between 14-25 years, of being able to carry out something so trivial with so much passion!
And then we were finally there, at the top. The disappointment of getting lost gave way to a sense of euphoria, and I couldn't stop smiling all the way back. Once at the base of the village, we went to a villager's house who served us home-made lunch. The feet were glad to rest, as there was another hour of downhill trek till Ambivali. Downhill was much faster than going uphill, probably because of the familiarity of the track. And there were these colourful crabs, scuttling away into the mud, into the sanctity of their homes. There were steep curves and jutting out rocks where you could slip off easily. I realised the toes were constantly hitting the shoe-front with every step, and it was getting more and more painful.
Now that I look back at the pictures, I wonder how we made it to the top. And how easy it was, to give up and come back. Maybe sometimes, if you travel far enough, you meet a different yourself! And maybe, life begins at the end of your comfort zone!