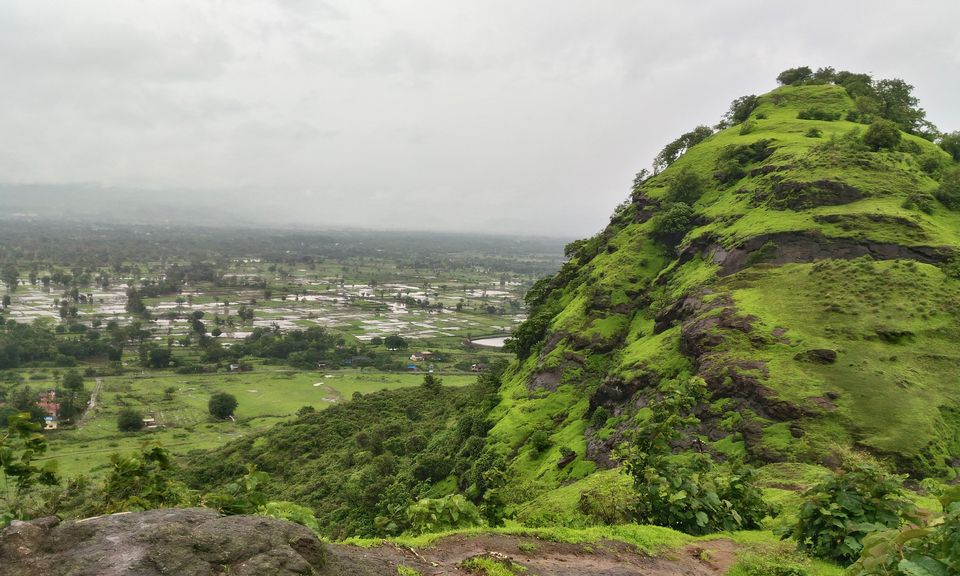 Our generation is plagued by a digital addiction so strong that we often forget there is a real world out there. Even as you read this article, I am worried you will do nothing beyond reading and gaping at the pictures. What I really hope my blog post will achieve is to get you off your couch and on a real trip to the hills! Last monsoon, I had decided to go somewhere my mobile network wouldn't work, and my friends and I got all set for a hiking weekend in Karjat.
Karjat is a lovely hill station, easily accessible from Pune and Mumbai. You will have cell coverage as long as you are in the villages at the base of the Sahyadri mountains. If you decide to trek up the hills, you will start losing connectivity. But that is also when all the fun will start! ;-)
Picking Our Plateau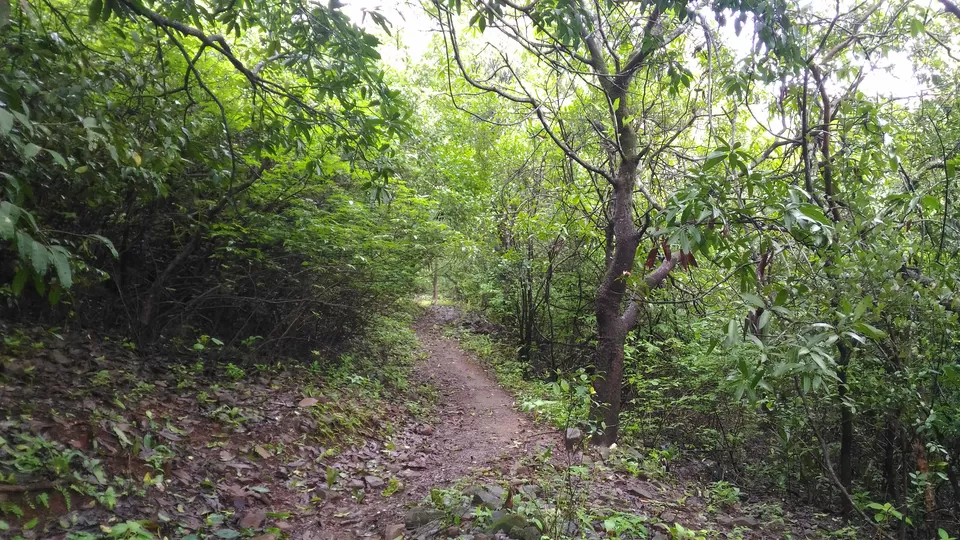 Now, Karjat is a vast area and there are several short treks that you can do. (Perhaps, one every weekend?) This is why you need to select your hike before you set out on that road trip to the base village. We had decided to do the Dhak Plateau trek. I had done several hikes before, but this was my first plateau. And, plateaus can be quite challenging because you can climb up and climb down multiple ways, and it's very easy to get lost. Mountains, by contrast, are not flat at the top, so you know where to start climbing down.
Views On The Way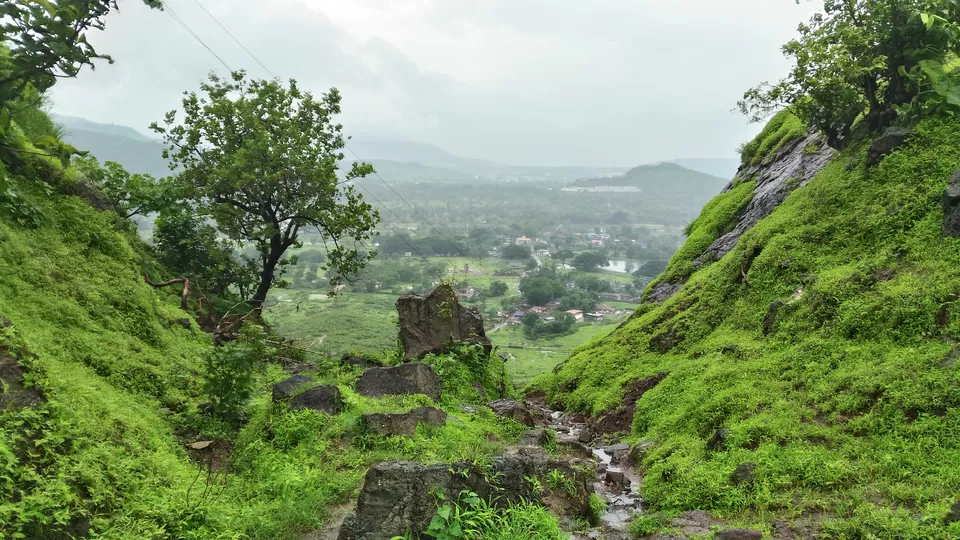 Different people have different reasons to take up a trek - some like the change from their humdrum corporate lives, some enjoy the fitness challenge, and then there are those like me who hike for the views. Monsoon is a great season to do a hike because nature comes alive in the rains. The rivers gush with gusto, the lakes swell, the wells overflow and the otherwise brown mountain-tracks have a carpet of green on them.
Rest Your Tired Limbs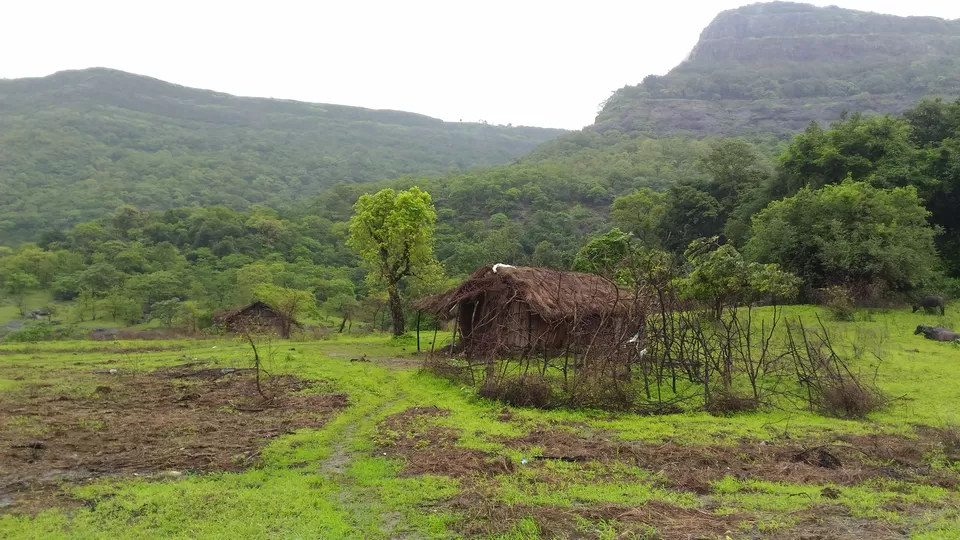 Hikes should never be too taxing on your body. Otherwise, they start to feel like work. While the Dhak Plateau trek is an easy one, it can get a tad tiring as you have to be on all fours at a couple of points. This is why I suggest taking short (5-minute) breaks after every 20 minutes of uphill walks. You will find plenty of sturdy boulders to rest on. But it's even better to reach one of the mini-plateaus to have a nice little picnic on the grass.
The Backstory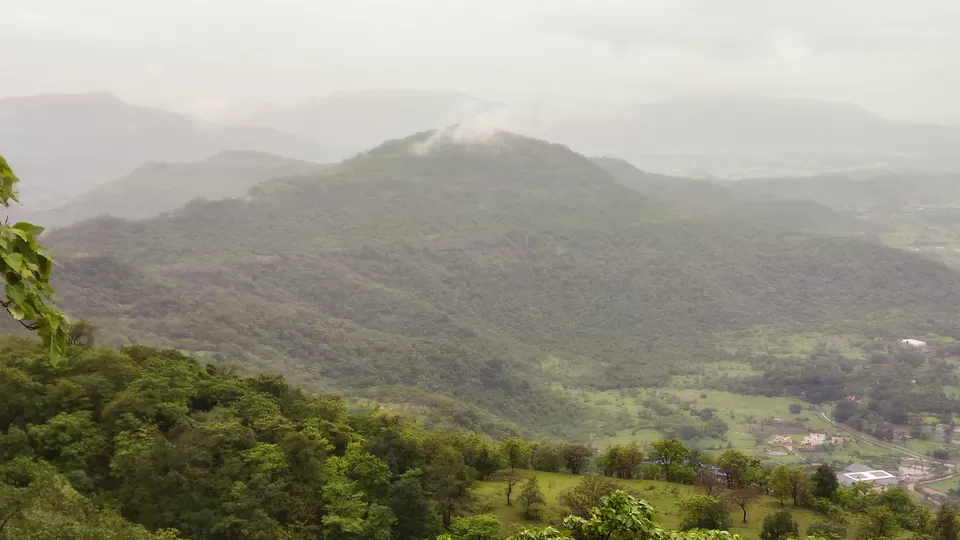 Once upon a time, this plateau used to be a hilltop village, inhabited by over 500 families with as many huts. With time, and changing aspirations of these villagers, the number of these families dwindled to a shocking 6! Most of them relocated to Karjat and nearby villages at the foothills for better access to education and job opportunities, leaving their huts abandoned.
Refuel Your Body And Mind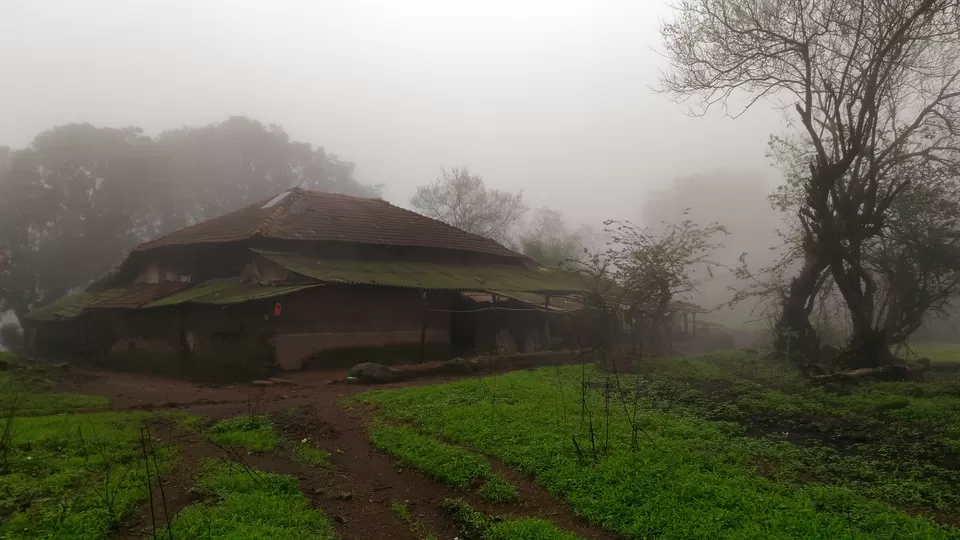 When you reach the base of the plateau, you will be able to meet the few remaining families that still live here. You can buy your lunch from here. You should not rely entirely on them though. When our group reached there, they only had chicken and rice for us. Unfortunately, some of us were vegetarian, and had to survive on our snacks. Remember to carry a lot of munchies with you to refuel on the way. My personal recommendation is apples, oranges and nutrition bars. But you can mix those up with some chips, biscuits and chocolates.
Don't Forget To Hydrate!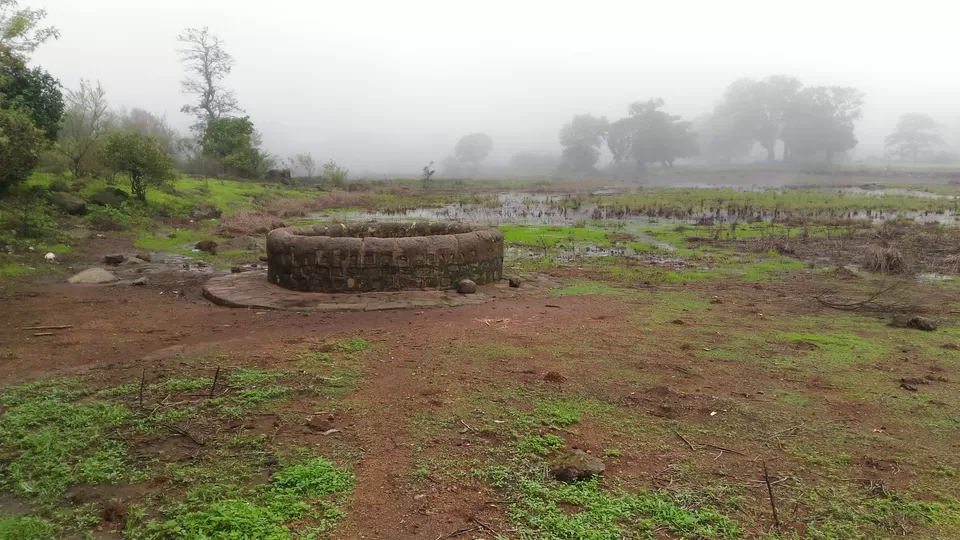 On any trek, eating and resting is not enough. You need to keep yourself hydrated. The monsoon and the humidity might fool you into thinking you won't need that much water. But believe me, you will! I know as a marathoner how important it is to drink lots of fluids to keep your muscles from cramping, and your brain from feeling tired. The Sahyadris are not the Himalayas, so you cannot refill your bottles from a melting glacier. If you have the misfortune of running out of water, there are plenty of streams on the Dhak Plateau you can drink from. But carry clean kerchiefs with you to filter the water twice.
Don't Wander Away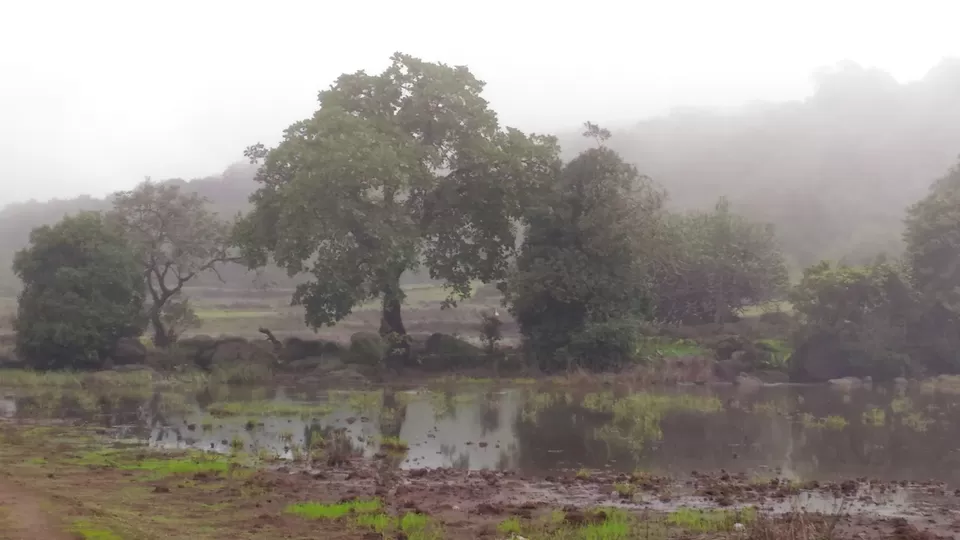 Dhak Plateau, although a beautiful place to be, is known to be confusing. It is very easy to lose your way and not know how to return to the point where you can start climbing back down. Many hikers venture out on their own and cannot make it down before sunset. They have to spend the night up there and can start their downhill walk only when the sun rises the next day. My friends and I had the adventure of a lifetime when we had to camp in an abandoned hut as we had lost our way. In the rains, it can get even trickier due to the limited visibility. The fog is dense and the sun sets early. I strongly recommend doing your entire hike with a guide or a group of locals who know the place like the back of their hand.
Do Some Introspection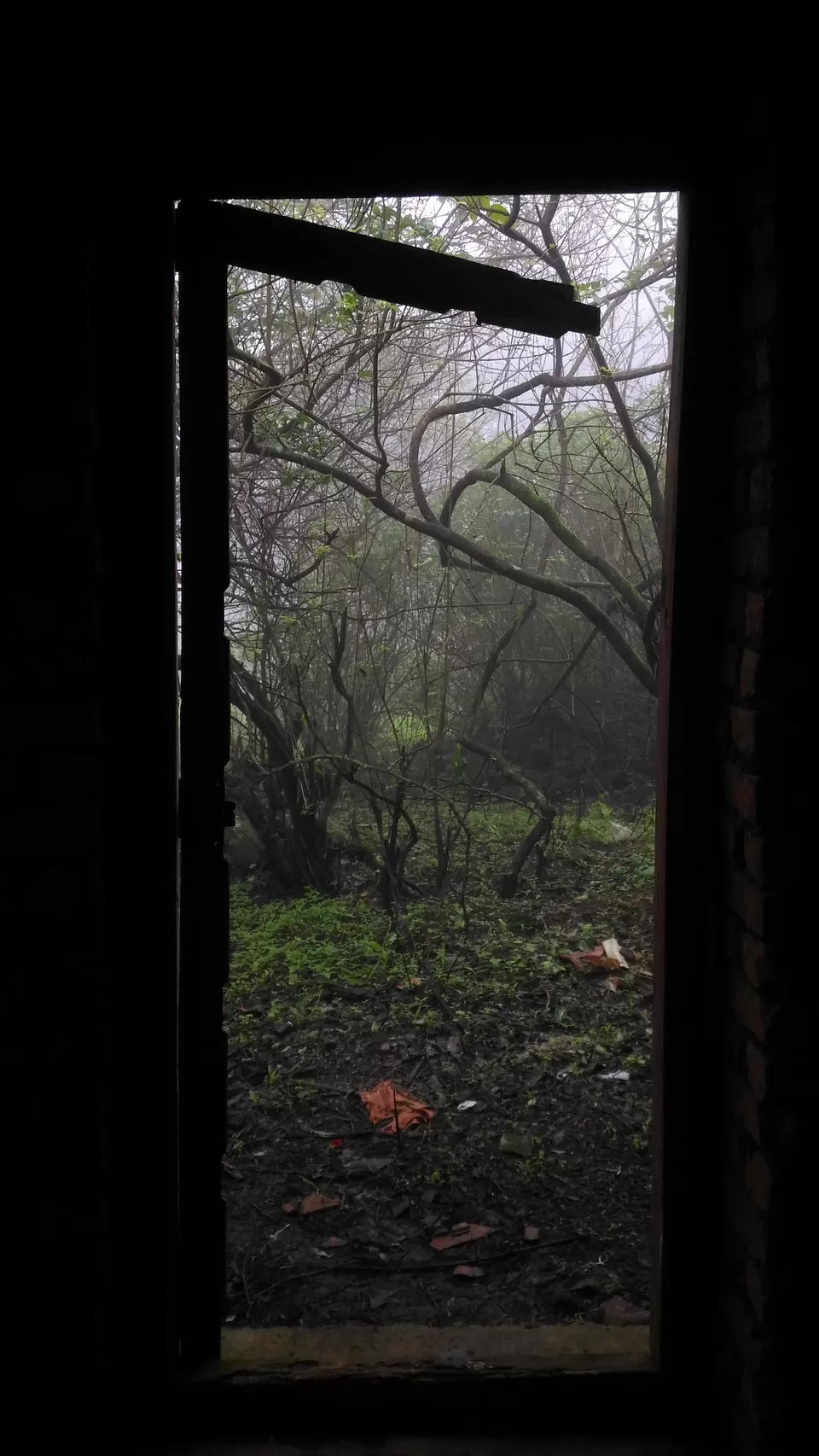 Our impromptu camping experience on the plateau made me think hard about my life and all that I was doing. I didn't know then that one year from that trip, I'd have quit my corporate job at an investment bank to become a full time travel writer. The 5 of us who went up there that weekend could not sleep through that cold rainy night. We stayed up, cracking jokes, sharing stories, cheering one another up and playing memory games. Be prepared for these sort of (mis)adventures by waterproofing your phone, keeping it on flight-mode the moment you lose connectivity, carry a lighter (to get some fire started to keep you warm) and an extra pair of clothes (secured in a plastic bag).
You will find more of my hiking adventures on my travel blog - Oindrila Goes Footloose. Do follow my journeys on Instagram, Twitter and Facebook!
Frequent Searches Leading To This Page:-
weekend travel from pune, weekend trip from pune, Mumbai to Pune, weekend holidays from pune, weekend trek from pune, weekend getaways from pune