A descending trek between the great canyon mountains of Sahyadri range, a mystic valley of shadows - SANDHAN VALLEY!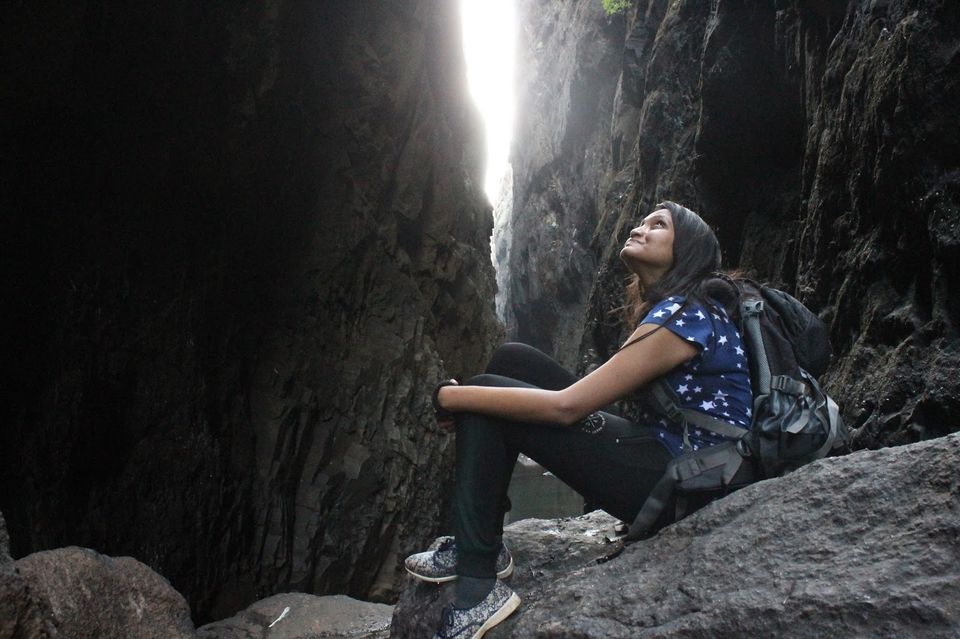 We started our journey from Mumbai to explore this mesmerising valley on our reliable Honda Dio. In a world full of people riding on RE/KTM, our Dio shines. Well, its just how the rider rides his vehicle matters.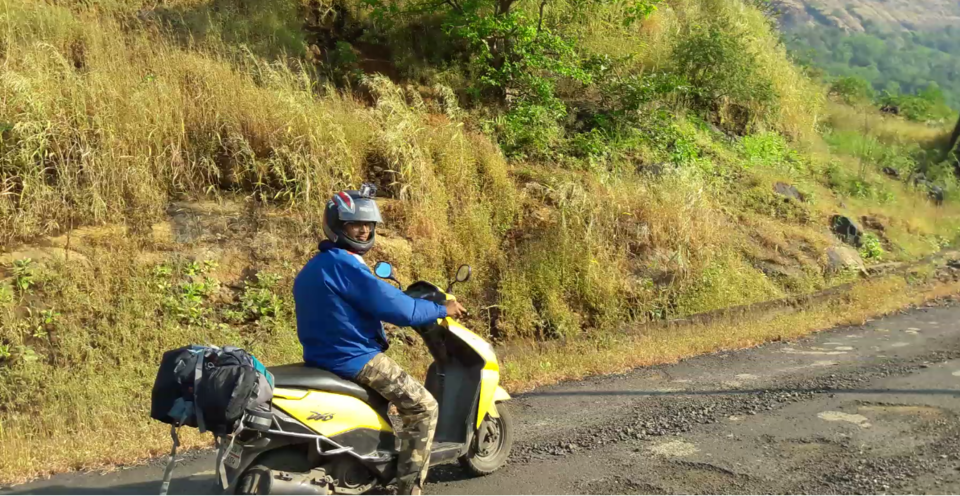 So, we began early morning fresh right on schedule taking a route from Thane - Kalyan - Shahapur according to Google Maps. The weather was just pleasant and whilst enjoying the always beautiful sunrise, we reached Shahapur before time.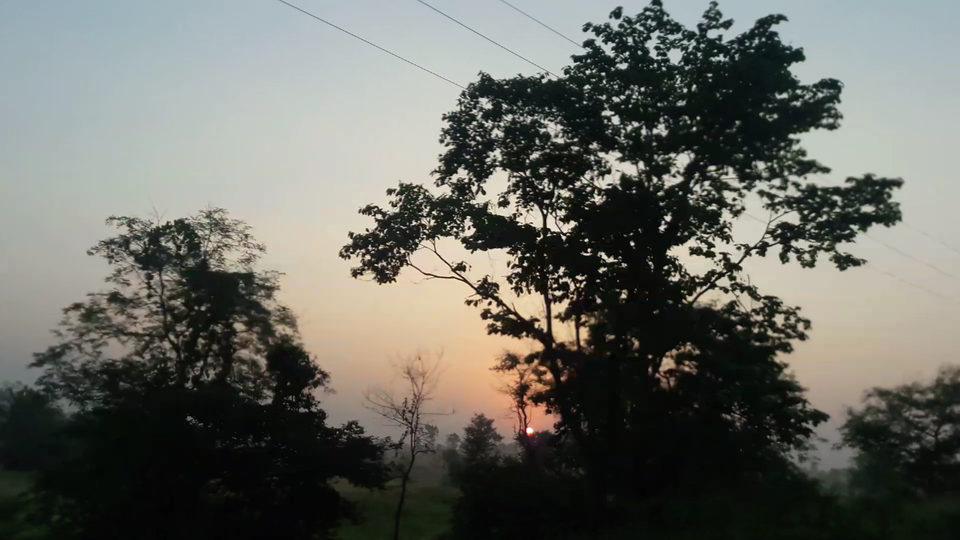 We couldn't be happier, so we took a halt. Since we were travelling to Sandhan Valley for the first time, we referred google maps to reach Samrad Village. So we went on to a route where it was from a rural area which was full of twists and turns. Since it was such a perfect weather, we didn't bother and started from Shahapur, riding through small villages, twists and turns just couldn't stop. However, looking at such green environment, we went on and on exploring new village with each passing by. Locals were just so much fascinated looking at us with camera mounted on the helmet, such a small vehicle having two bags tied at the back, two humans stupidly dressed :p. We, then reached Saralgaon, thats when we took a halt for breakfast since we were still on time. Locals did not have any clue about the village Samrad. According to maps, we were just around 20km away from Samrad so we thought of following it religiously, then went on to Ghatghar looking at such scenic view, we couldn't take our eyes off the roads and the beautiful mountains.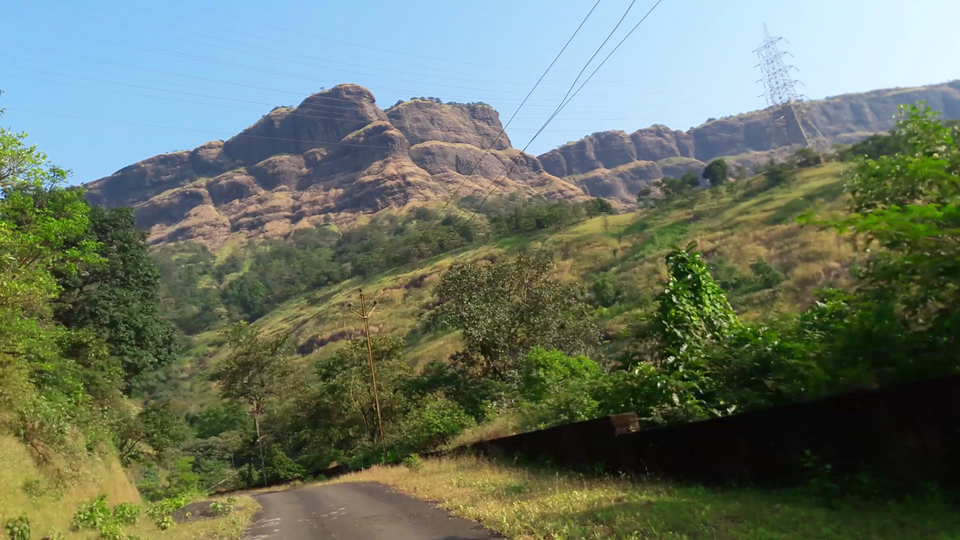 There was absolutely no civilization whilst we were riding up till Ghatghar, strange? Wait for it. We saw a dam which was almost like a beaver dam, a dam which wasn't supposed to be, there was all of a sudden there. Our excitement reached to a new level exploring such magical places, our heart started pumping harder. At 4.5km towards Samrad, as we were just on schedule and we couldn't be so much perfect on our trips, we saw a power generation site which was under construction and the fences were tied up so that we couldn't ride further. Stopped and spoke to a watchman who was outside the site asking about Samrad, we then, discovered that the maps have directed us in a wrong direction and we are almost 100kms away from Samrad since there are no roads ahead of Ghatghar power generation site. The watchman helped us speak to a local in a village called Dehane which is the camping site for people coming down from Sandhan Valley. The local was extremely helpful, guided us on the way back to Saralgaon - Kasara - Bhandardhara - Samrad.
We could have stopped in Dehane but the whole concept of Sandhan Valley is to descend and not ascend so the traveller spirit has always been at par in both of us, so we decided to travel all the way 100kms to cover that 4.5kms. On our way to Kasara, roads were just as worse as it could be for around 30kms, somehow crossed and reached on the highway, it was a little sense of relief and we halted for a few min. We checked the petrol tank, and we saw that it will not go more than 6kms from where we were, and the petrol pump was 6kms ahead. We went with having so much faith in our magical dio that it will survive this. It actually did! However there was no electricity in the petrol pump and we couldn't refill and the next petrol pump was 9kms ahead. We were stuck and couldn't think of anything. Then, a local who also was looking out for petrol, encouraged us to go by having the same faith in our magical dio for another 9kms and he promised he would not overtake and will be beside us till the next petrol pump. We reached to the next petrol pump somehow and the words can't describe the sense of happiness. But our happiness couldn't last longer as there was no petrol out there as well because of the electricity, and then another 1km away was the next petrol pump. So we took the risk again and we just reached the petrol pump and refilled the tank. We went on towards Samrad routing from Bhandardhara. The view of beautiful Kalsubai peak and heart touching lakes were just perfect for any genre of getaway.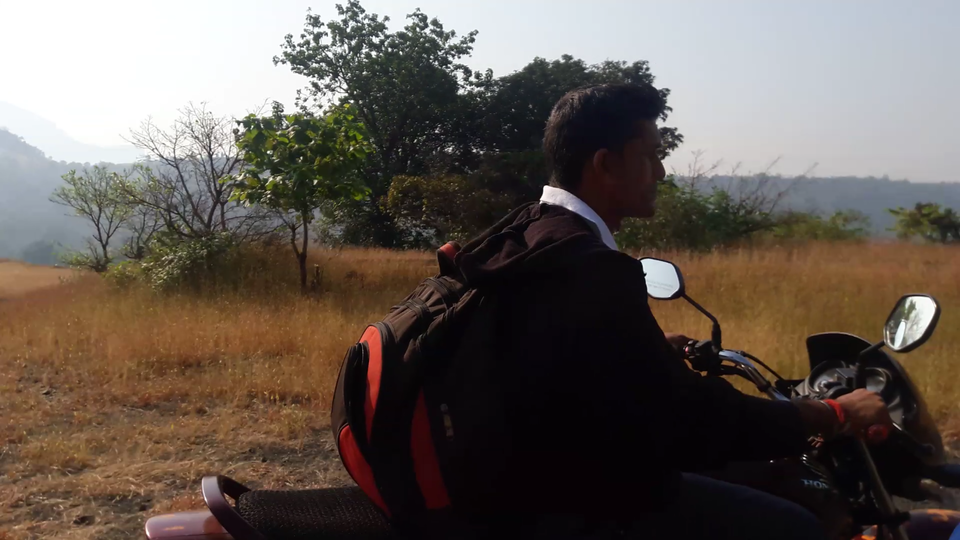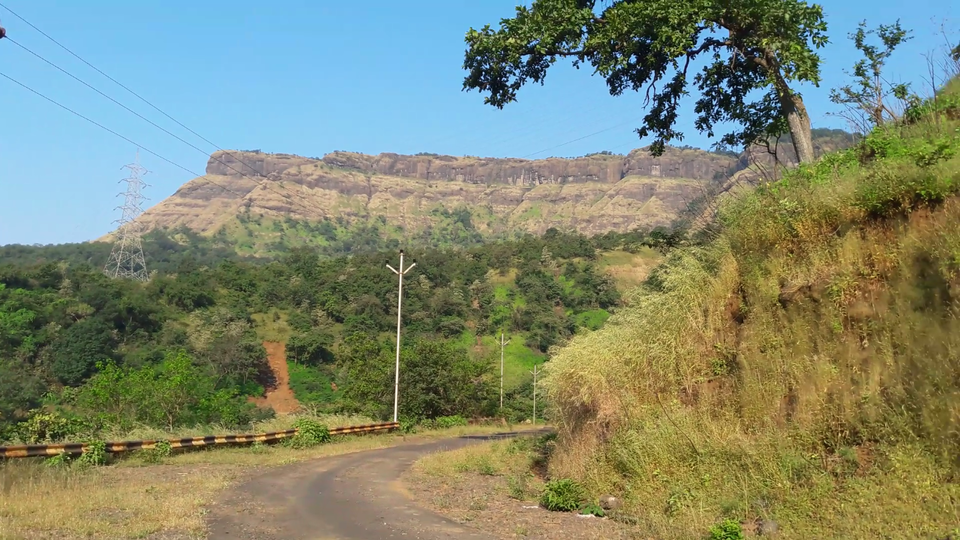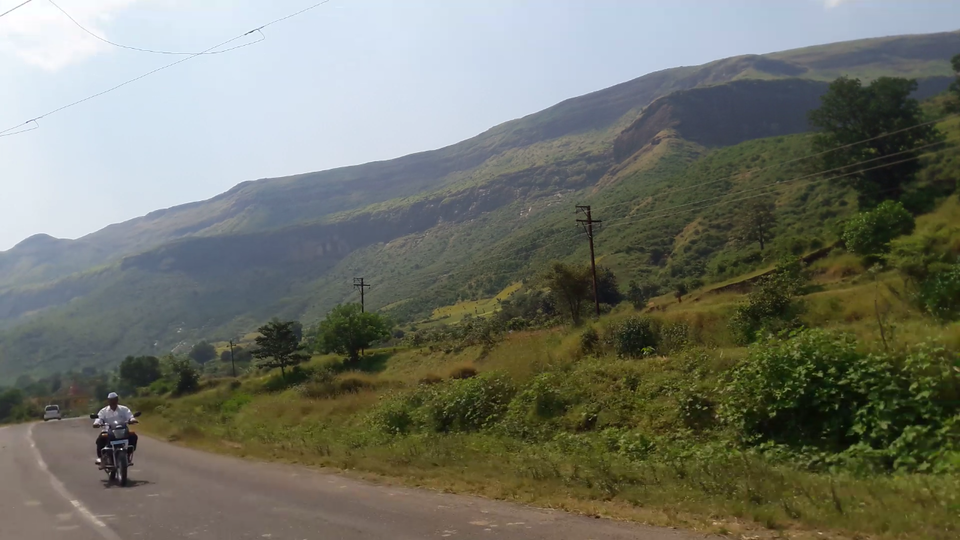 Took a halt near bhandardhara dam, a local who had a teastall amused us as he was just so humble and welcoming by nature. Travelling on the road, we could witness how people live their lives in remote places. We reached Samrad Village by asking the forest department officer. A government officer who was so kind, left us spell bound. We, then walked towards the entrance of the valley, the wind was just welcoming us towards it. Forgetting about the hurdles we got while coming to this village, we reached at 2.30pm. Sandhan valley is a not much explored place in Sahyadri range and it was all the way more exciting to reach to a point where we could touch two mountains at the same time. We were just amazed to see the water flowing through the stones and the climate was just perfect and we finally completed this magical journey.
"A journey where thoughts exist with no words... "