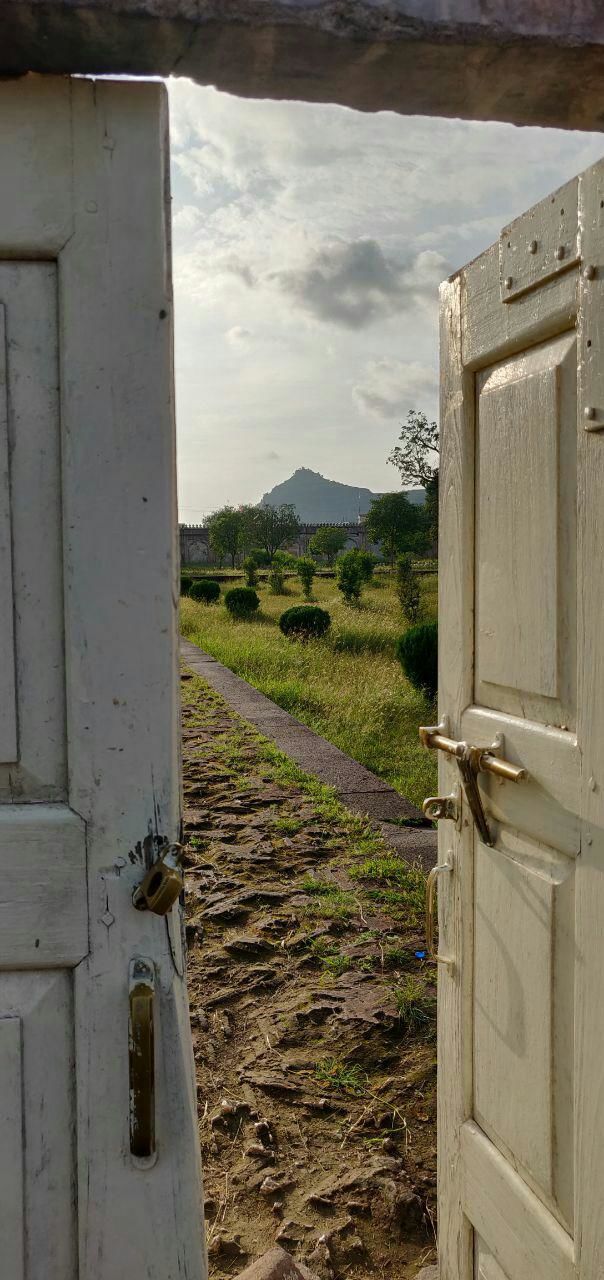 Due to constant hustle and bustle of the city of Mumbai, I decided to take a break by going for a short trip over the weekend for Aurangabad sightseeing. It was a last-minute plan with limited funds and it turned out to be great. Aurangabad is a place which has the right blend of culture, nature, and food. I just spent Rs. 3000 (twin-sharing) for three days on this budget trip. Here are some insights into my trip.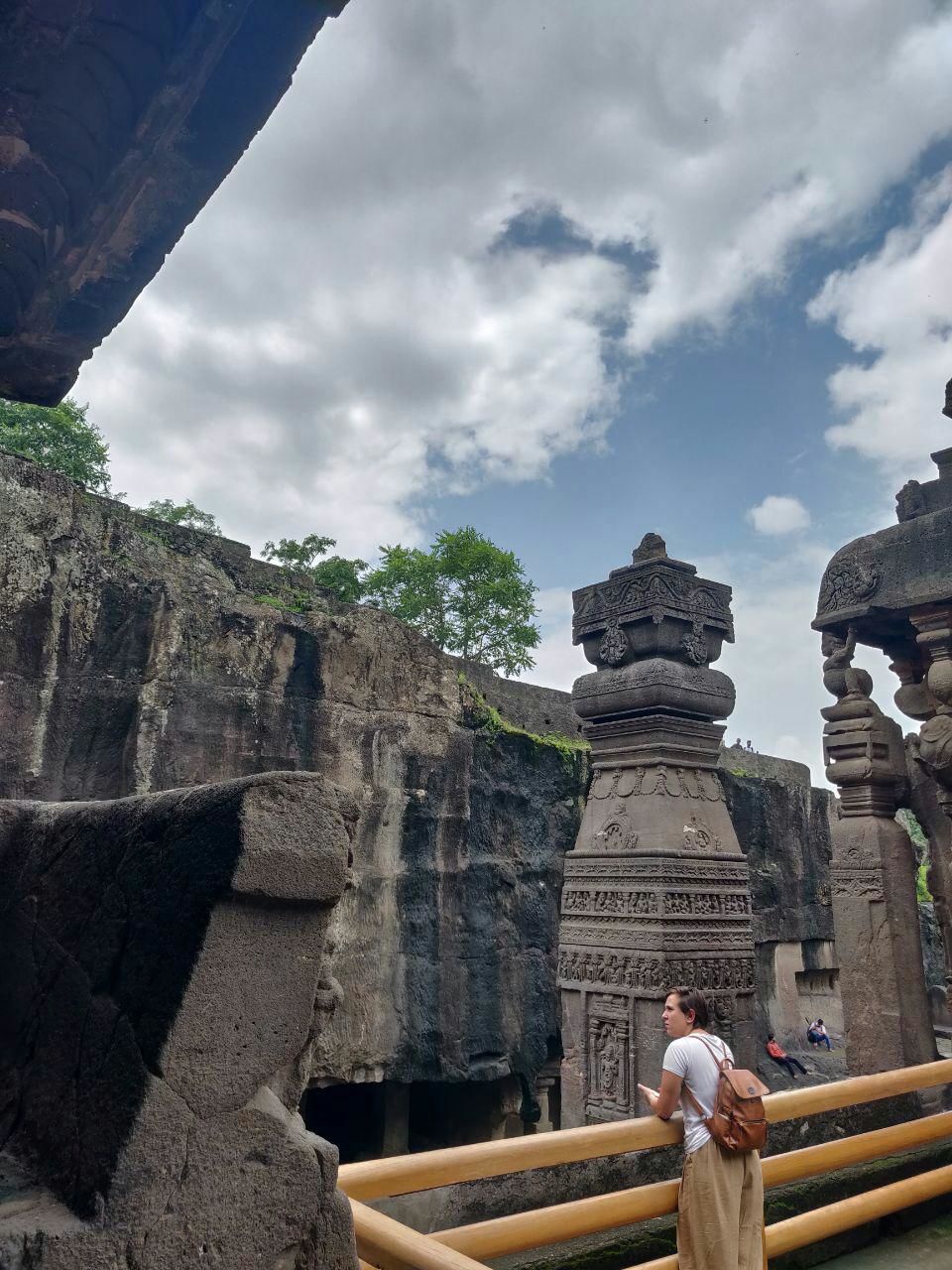 In the beginning, I was a tad skeptical whether things were going to be fine due to the unpredictable climate in the last few months. I had packed my bags on Thursday and had planned to leave for this trip on Friday night, directly after work. PS: My Manager didn't approve my leaves, so had to work with what I had. I took an AC Sleeper bus to Aurangabad which cost around Rs.700. You can book these easily online. It takes 8-10 hours to reach Aurangabad. You can sleep comfortably throughout the journey if you had a long day at work just like me. I boarded my bus an 11 pm and had reached Central Bus Stand in Aurangabad near Baba Petrol Pump by 7:30 am on the following day.
I was accompanied by my friend who had spent her childhood in Aurangabad. She was going to be my guide for the next 2 days. We booked a budget-friendly hotel ' Hotel Rajwada: OYO Flagship' which cost around Rs. 650 per day. The hotel is good with all basic amenities for a shoestring budget backpacker. We arrived at the hotel way early than our check-in time. However, the staff was warm and helpful agreed to accommodate our request.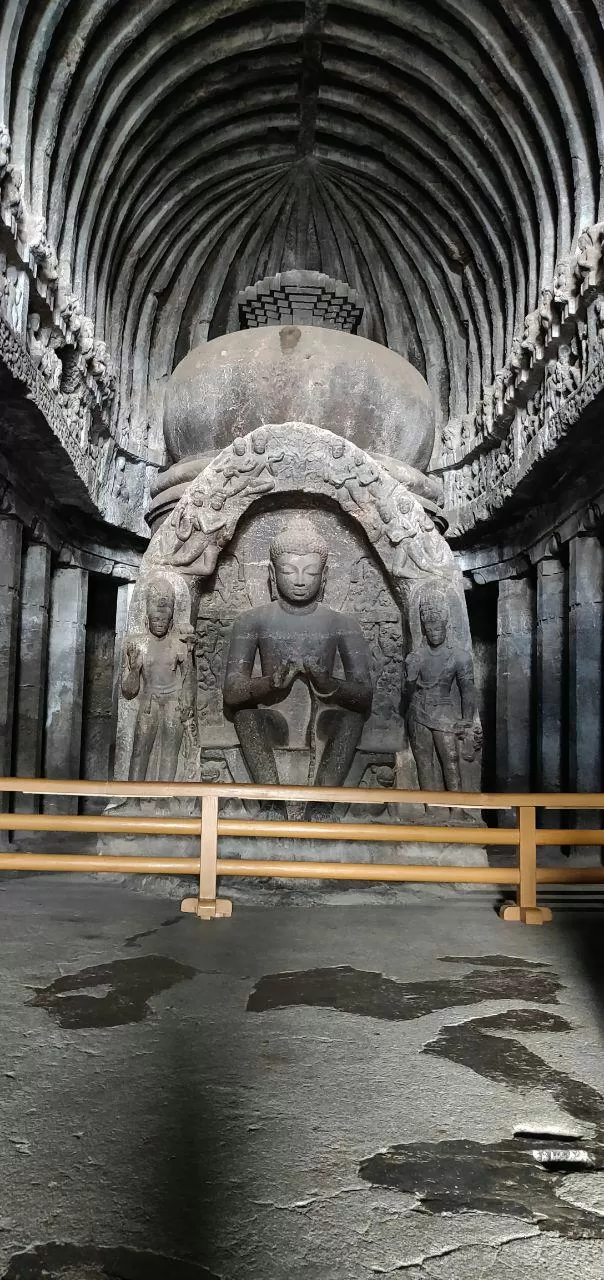 On day 1, we decided to go for local sightseeing. We started ours with Siddharth Garden and Zoo which was at walking distance from where we stayed. It has a sprawling nursery and zoo. If you are a morning walk person then start your day here. You also get the opportunity to check out some animals at the same time. I'm personally not a big fan of caging animals. But if you have kids or want a sneak peek of wild animals then here's a place where you can find tigers, crocodiles, deers, etc. This is an ideal destination for a family day trip. We then headed to the Chatrapati Shivaji Maharaj Museum which is located at a close distance. This museum showcases the history of this magnificent place in the era of Chatrapati Shivaji Maharaj's reign. You can dive into the history and learn a lot about our heritage including information about a lot of the places one can visit when you're out for Aurangabad sightseeing.
After grabbing some lunch, we headed to Himayat Bagh and Salim Ali Lake. On our way there, we also visited the Delhi Gate. Himayat Bagh is a Mughal garden which was built on the orders of emperor Aurangazeb. One can witness the Barra Darri which is an example of a marvelous feat of engineering from the Mughal era that involved an underground water chamber to create a natural air-conditioning. It is now inoperative, but the system still exists and is worth a study. It houses the office of Fruit Research Station now and you can buy saplings here. We then took a stroll alongside Salim Ali Lake which is a small bird sanctuary.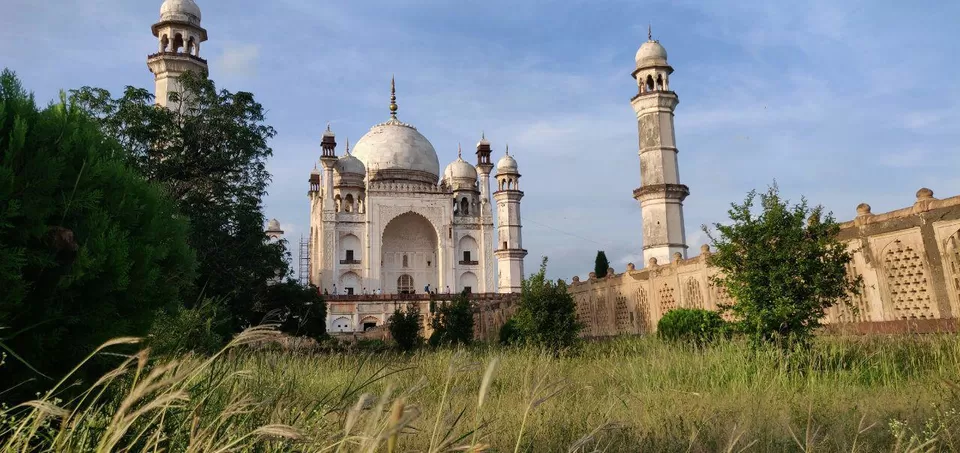 Our next stop was the Bibi Ka Maqbara which is widely known as Taj Mahal of Deccan. The entry fee is a mere Rs.25 for Indian citizens and Rs.300 for Foreigners. It is a tomb which was commissioned in 1660 by the Mughal emperor Aurangzeb in the memory of his first and chief wife Dilras Banu Begum and is considered to be a symbol of Aurangzeb's 'conjugal fidelity'. One needs at least an hour to take in the beautiful sights of the greenery and the architectural marvel. We enjoyed watching the sunset from this monument and headed to our last stop which was Panchakki. The area around Panchakki was crowded and the medieval water mill isn't maintained properly. However, it consists of a mosque, a madrassa, a 'Kacheri', a minister's house, a 'Sarai' and houses for zananas. After a long day, we relaxed for a while under the huge 600 years old banyan tree hung alongside a small pond and fed bread to the fishes. We decided to try something which the local's recommended. So we headed to the Sagar Restaurant to try their delicious Beef Biryani which cost just Rs. 80. The biryani was worth every penny. Our day was well spent, so we finally decided to go back to our hotel for good night sleep.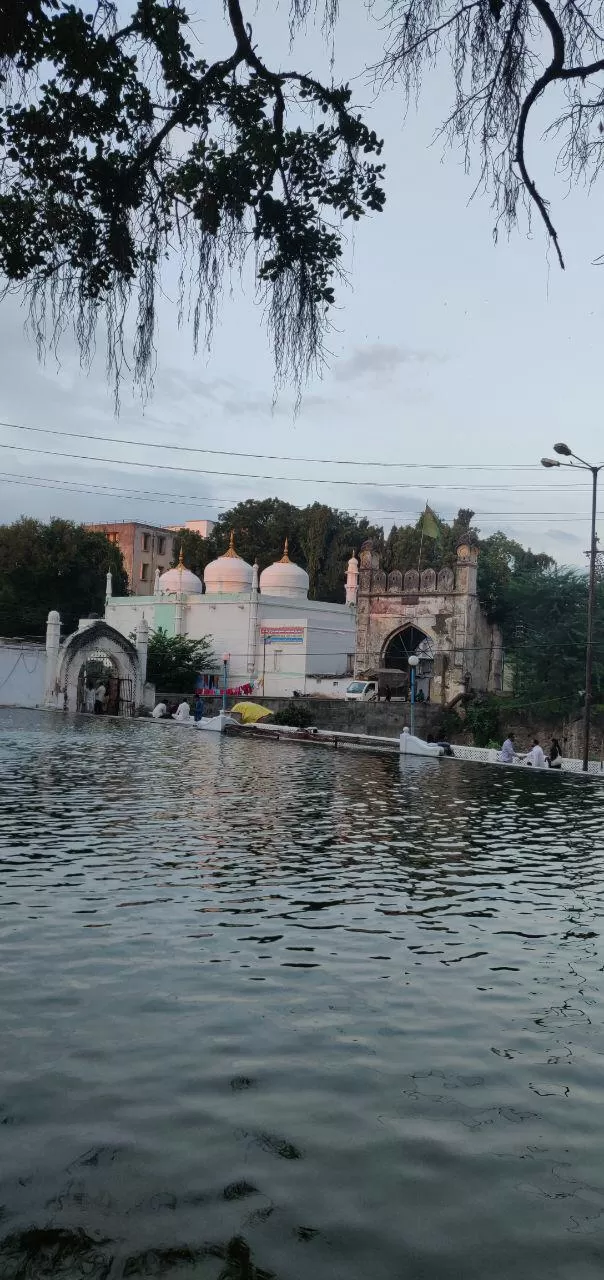 On day 2, we hired a cab for Rs. 1400 as wanted to explore the Ellora Caves and Daulatabad Fort which lies in the outskirts of the city. Our first stop was Grishneshwar Temple which is a shrine dedicated to Lord Shiva and his wife Parvati. It is an important pilgrimage site which was re-built in the 18th century and is considered as the last linga from the 12 Jyotirlingas. The local tradition is that men must enter the temple bare-chested. Photography is prohibited on the premises. On our way out of the temple, I stumbled upon an interesting site of an old monument. If anyone knows what it is called, then please let me know.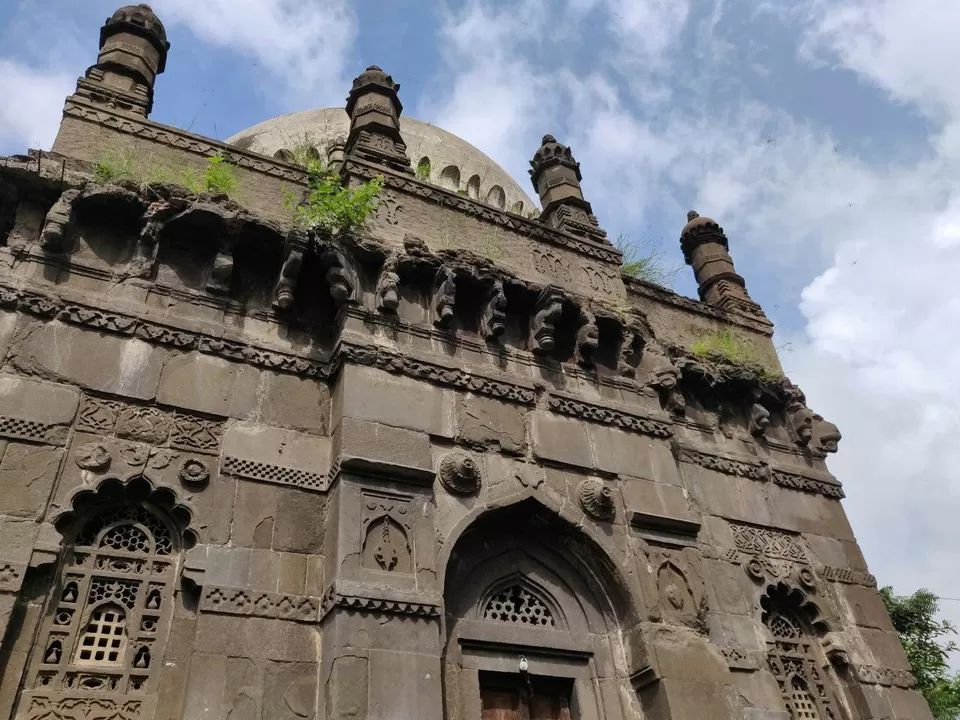 Next, we headed to the highlight of our trip 'Ellora Caves' which makes up and integral part of Aurangabad sightseeing. You need at least 3 hours to explore this site. It comprises of more than 100 carved caves of which 34 caves are open to tourists. These caves depict Buddhist, Hindu and Jain mythology, deities and culture. Time has eroded the stone carvings. However, I felt baffled by its beauty, intricacy and the mystery of being carved from a single monolithic rock dating from the 6001000 CE period. The caves not only served as monasteries, temples and rest stops for pilgrims but also was an important commercial center in the Deccan region. The Kailasa Temple: Cave 16 and the Buddhist Cave 10 were most fascinating. These caves portray the spirit of tolerance that was characteristic of ancient India. There are a small bridge and a waterfall which you need to cross to reach the Jain caves. Right next to the caves. there is a massive waterfall named Waghora Waterfall which was a 'cherry on top of the cave'. Yes, I said 'cave' and not cake.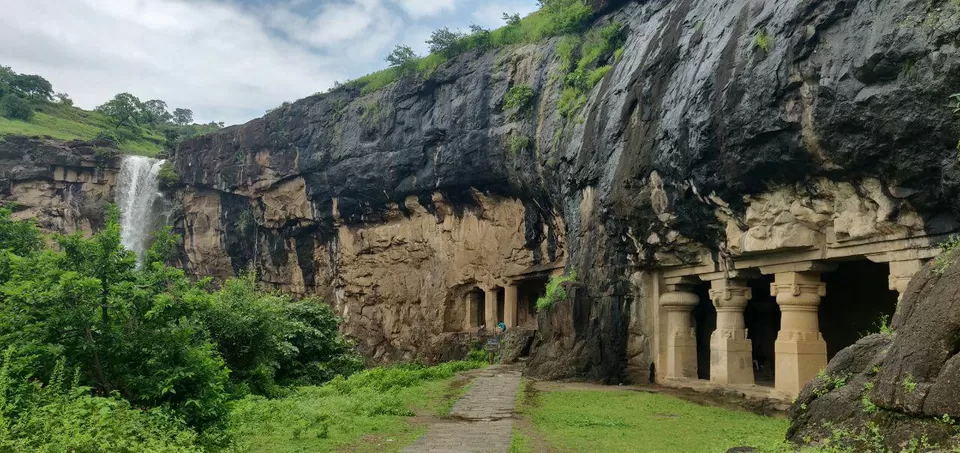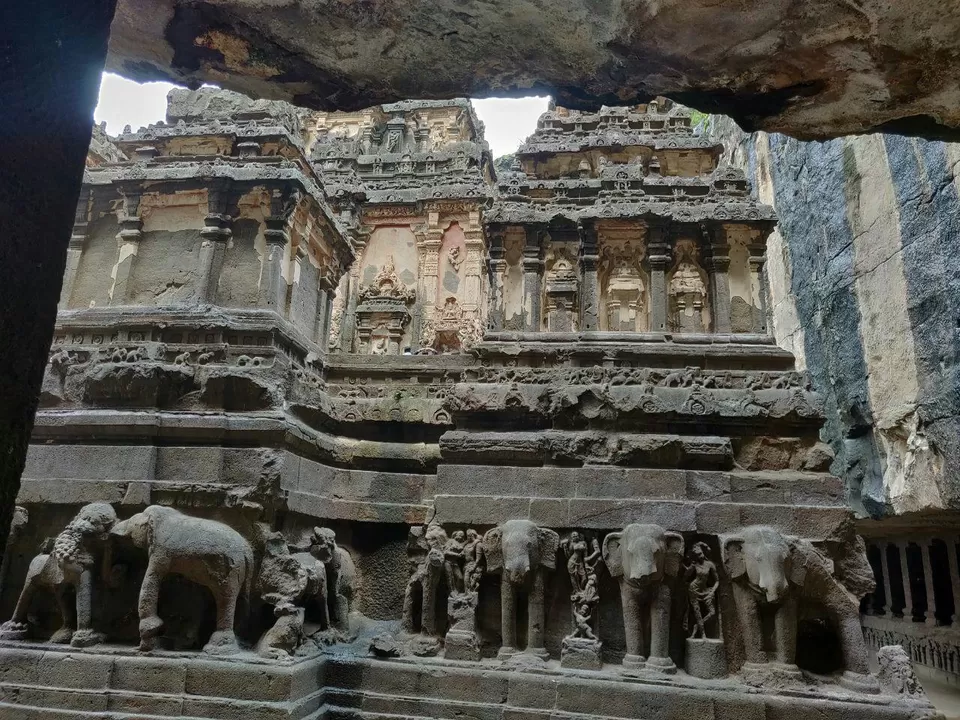 Our next stop was Aurangazeb's tomb. I didn't find anything extraordinary was contradictory to other Mughal emperors. Emperor Aurangazeb was buried in an unmarked grave at the complex of the dargah or shrine of Sheikh Zainuddin. So, I decided to explore the Bani Begum Bagh which was at a walking distance. It was a charismatic sight due to it's manicured garden with the tomb of Bani Begam in the center of a large quadrangular garden.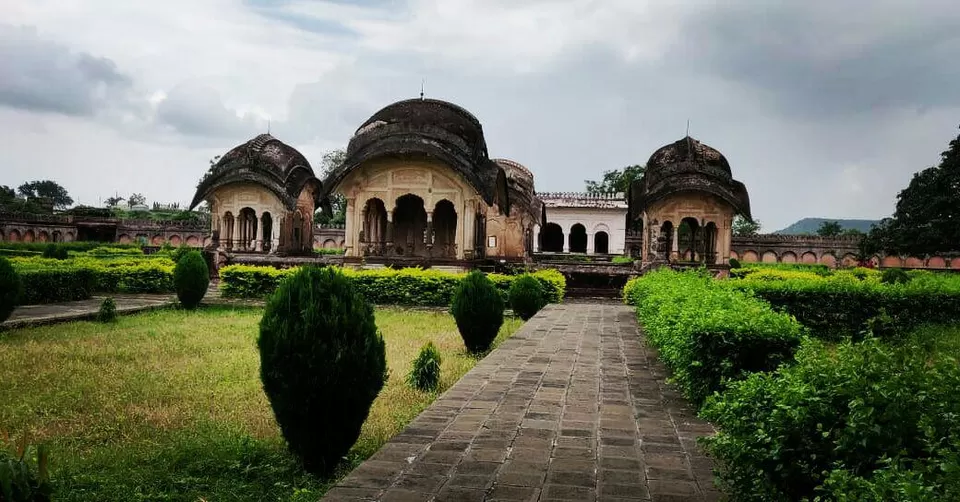 The last stop of Aurangabad sightseeing was the Daulatabad Fort. It is located close to Ellora Caves. You need a minimum of 2 hours to explore every inch of this historic monument. It is currently under restoration, so many parts of the fort have been altered. On entering the premises, you will be greeted by troops of monkeys and squirrels scurrying around in search of food. The Chandminar is located within the premises of Daulatabad fort. Monsoon made this place more enticing with the spectacular views of the entire Aurangabad city. The trek to Daulatbad is easy and one which you won't regret. We decided to end our trip with some famous Naan Kaliya of Hotel Moonlight and some yummy Mango Mastani from Lucky Juice Centre which is popular with the locals. We bought a few souvenirs like the famous Himroo Shawls and got ready to return to our normal life. This trip proved to be a classroom of history and the ancient arts. I feel content from all the new things I explored and learned about. I can bet that you won't be let down by a weekend getaway to this place.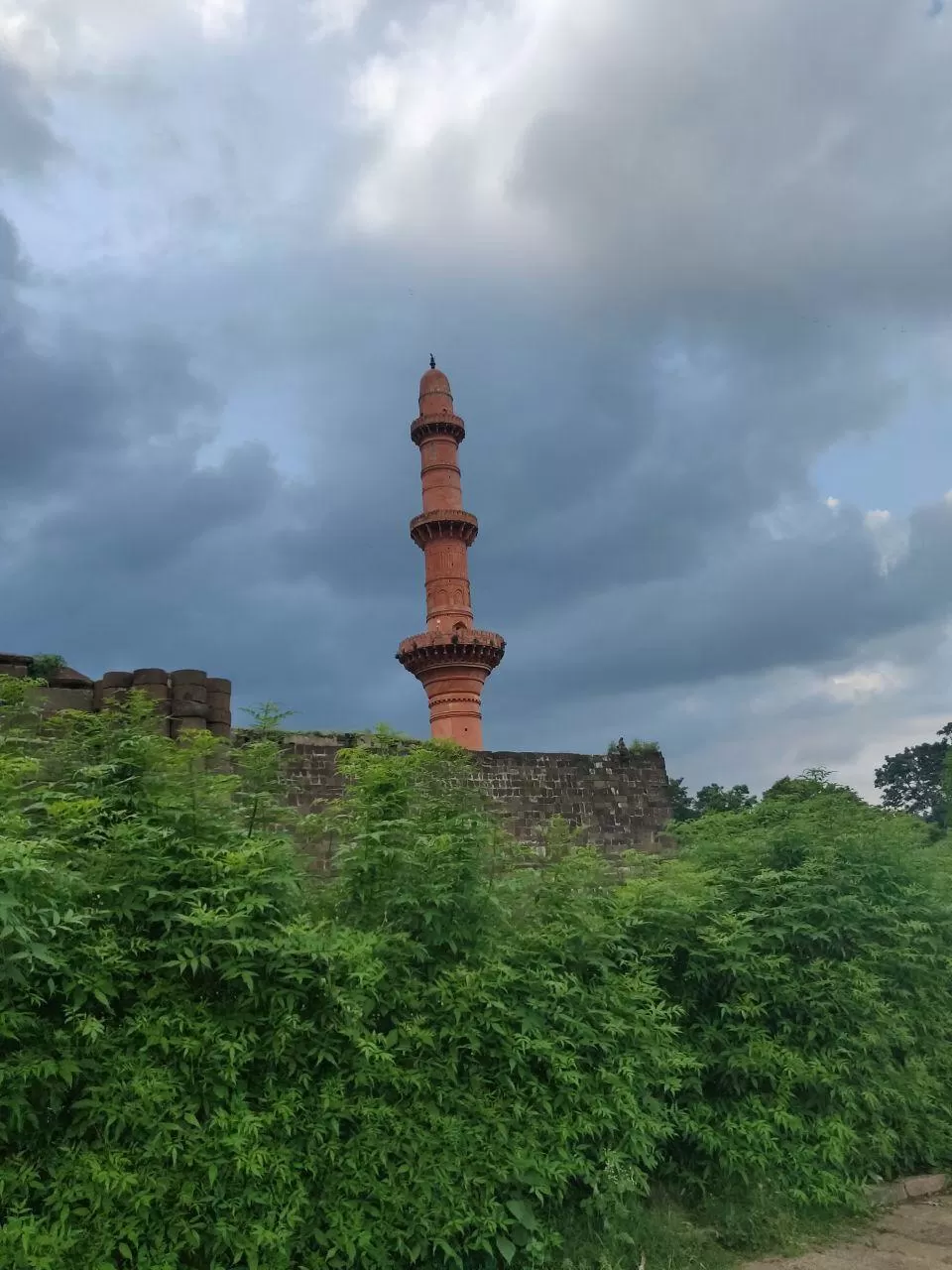 The weather was pleasant, we quickly got ready to set out for Aurangabad sightseeing. Aurangabad hosts a bunch of historical places which define our heritage and culture. One can visit the famous UNESCO world heritage site: Ajanta and Ellora caves. Since I had just 2 days to explore this wonderful city I had planned my itinerary to make the most of it. A pro-tip: don't hire a full day rental for local sightseeing if you're just 2-3 people as you can easily find Ola- Autos here as the destinations are located close to each other.
What entails Aurangabad sightseeing
If you do have some extra time when, add Bhadra Murti Temple near Aurangazeb's tomb, Chini Mahal near Daulatabad Ford, Jaikwadi Dam and Aura Fountain Show to your list of places in Aurangabad sightseeing.
Have you been to Aurangabad? Tell us all about Aurangabad sightseeing in the comments below!