So it's summers and we have quite explored the main travel destinations in and around Mumbai. The travel bug introduced us to Dapoli- Konkan stretch, seaboard of 50 kms comprising of some beautiful beaches. Located in the Ratnagiri district, this place is around 210 kms away from Mumbai. We started of our journey from Pune in our car early Sunday morning taking us around 4-5 hours to reach our new destination.
The beautiful journey through the coconut farms and a laid back hilly routes kept us to keep shooting on our way.
Murud Beach Around 12 kms from Dapoli, this long stretch of beach with motor sports and cart rides marks an end to land. Beyond this beach is the vast Arabian Sea. The sandy beach offers banana chips along with fish chips to the tourists.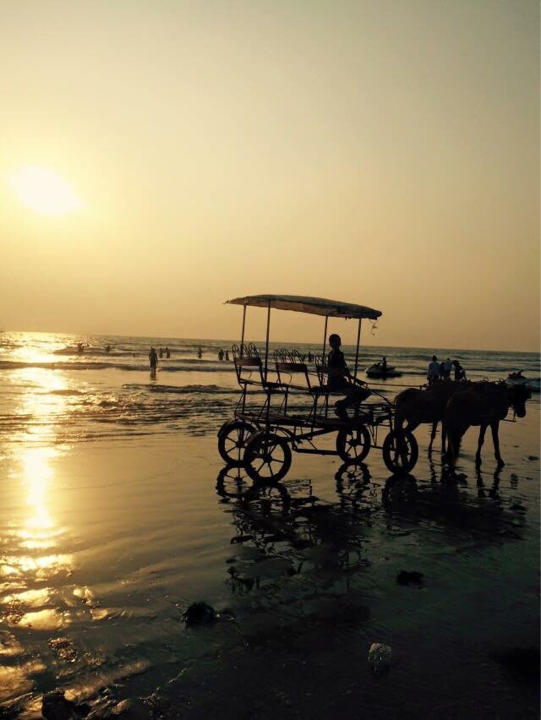 Places to see:
Dabhol A port around 20 kms south of Dapoli. With ships harboured this places looks huge and busy in the day.
Harnai Fish Market This fish market is the largest supplier of fishes in Maharashtra. Variety of sea foods are available here and the same is transported to parts of Maharashtra.
Because this place is raw and untouched by tourists is mainly being deteriorated by the locals with no maintenance and cleanliness. Also expect your handsets to be out of service majorly throughout your trip as this place doesn't really catch signals. You might really expect some beautiful not-so-easily available shots to capture here like that of some old boat at the side of roads habitant of street animals. Another that of fisherman with their manoeuvres with fish nets and that of locals selling fish. The palm trees and the coconut farms will be of great help to beat the sun. Few restaurants there surrounded by them but do not expect much from this place as its untouched and raw not really a much tourist - attracting spot. But for us Vagabonds, this journey to the unknown with no google maps turned out to be a adventurous. Beautiful routes and driveways but make sure to pack eatables as there's nothing available on the way and if you are a vegetarian you better keep your food intact. And if you are one of those driving passionate kinds, you surely would have an extra edge on this trip!!