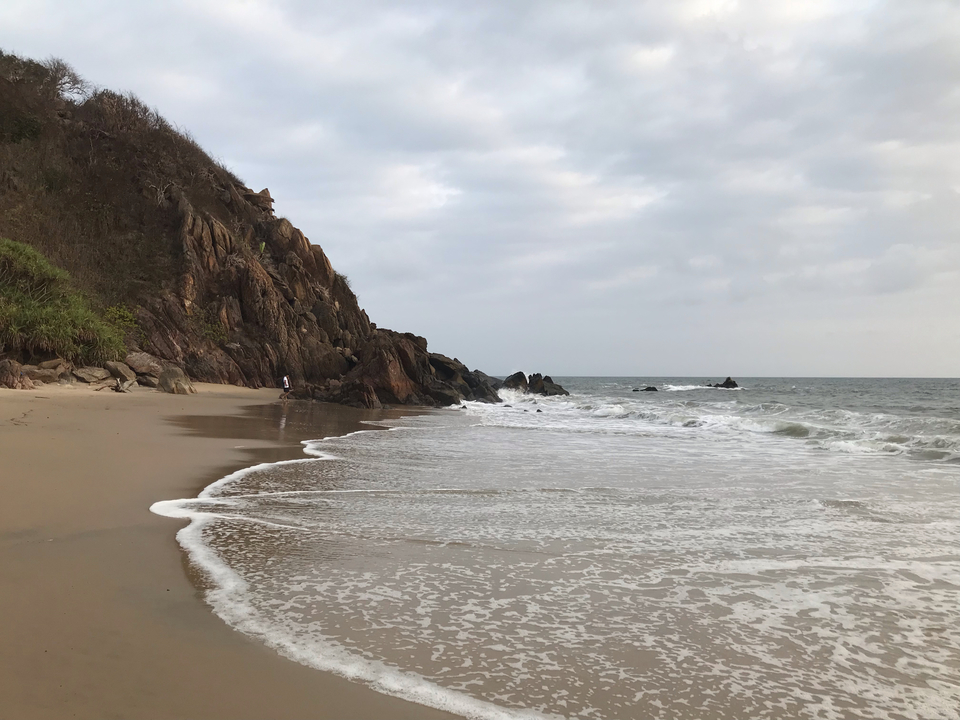 Take overnight bus to Kudal from Pune/Mumbai. Buses en route Goa can drop you at Kudal. Bhogawe beach is around 30kms from Kudal. If you hire an auto, the charge is around 600₹ till Bhogawe. For a private car, the charge is approx 1200₹. There is a state transport bus as well from Kudal and the first bus is at 8.20am in the morning. We chose the option of an auto and believe me the Sawari was fun! The roads are very neatly maintained.
There are few resorts at the beach for its very serene, clean and unexplored. We had booked Samant beach resort for 2 nights. One can say they have a private beach, the beach is less than a min walk. The resort is around 3 years old and built using wood. The property is huge and one can find all local berry trees around as you enter.
On reaching, we ordered breakfast and went for quick beach walk. The food at the resort should not be missed! Breakfast, lunch or dinner. They serve local cuisine and trust me it's much better than other famous dine out places around.
After a peaceful sleep in the afternoon, we went on to explore the Nivati fort. You can walk along from the beach and climb uphill to reach. Should not take more than half hour. It's a very small fort and not that maintained. Do not miss the colourful rocks beneath the fort.
It rained around 5 am and the weather turned so beautiful! After breakfasting, we went to explore the village. Towards the right of the beach and walk for 10-15 mins, one can reach the main Bhogave beach which has water sports. On entering the village from the other side, you can notice the cocoshambhala resort. On the way back to resort, we handpicked few berries!
Post that, we rented a moped and went to Malvan. Got to see the Sindhudurg airport on to left as we went on. We had lunch at Chaitanya and it was not that great. Post that we went to Rock garden since both of us had been to Malvan before and had explored other touristy places. Rock garden beach is nice and can be visited if you have got some time in Malvan. We came to the resort around 5pm and my husband went for cricket with the locals. I chose to run on the vast stretch of the beach.
Day 3: we had booked the bus back to Pune from Kudal late evening. It was a rest day for us and I chose to finish spend time reading at the resort ! There are other places around if you wish to explore more like golden rock beach , tsunami island. We wanted more of a relaxing time and hence we parked those for next time ! ????
I chose to go for a quick run during sunset along the beach to burn those extra calories gained from the tasty meals at the resort !