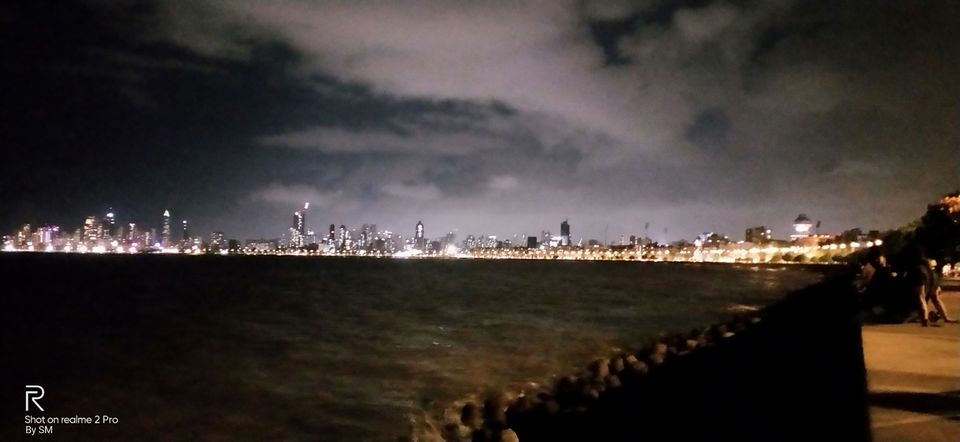 There is no place on planet Earth (yeah in all the places I've been too) that calls my name like Mumbai does.
Hence the title of the post, Bom-Bae. It's my bae. I love youuu.
So this was my second visit to Mumbai. The city that never sleeps. I really felt that calling.
So I got down at the iconic Victoria Terminus around 1900 hrs and couldn't resist like the million others who were snapping the complex. After a while I travelled for atleast an hour and half ( in the rushed hour) and thankfully I got a window seat. I reached at my friends place in Ulwe, Navi Mumbai where I did catching up with my friends from my previous company. It was a vacation.
Started day 2 by leaving early in the morning for Siddhivinayak temple, Dadar with my friend where I was staying. That ride in the Kali Pili taxi from Dadar station and skyscrapers embracing the clouds.. damn (I like everything in Mumbai. I mean it). After my visit to Siddhivinayak we left for an adventure to Chor Bazaar. Well I can't right much about that. Something's are just to experience and you can't pen those down. Just to add, things actually didn't go as per our plan. We backed out and caught the first cab back to CSMT and subsequently a train to Ulwe.
Day 3. We needed to cool down from last days heat. Stayed at home. Had chicken and rice in brunch and left for Bandra around 1500 hrs. That crowd at Bandra was remarkable as always. The ₹40 ride from Bandra Terminus to Galaxy Apartment is kinda boring and lame. Things get spiced up after this. All the photographers just waiting outside that apartment to make sure that the day would pay them well by giving them a glimpse of Bhai. We didn't wait around for that, and marched past from there to the next big crowd. Mannat. Had to click some in front of that landmark.. it's not everyday you pass King Khan's bungalow. Bandra Worli sea link from Band Stand.
Day 4. So this was my last day to Mumbai and I wanted to make the most of it. My friend took a day off and hoped on with me. We reached CSMT around 1400 and hit right at FS. The equivalent to Delhi's Sarojini Market. You need to have that bargaining skill to roam about in that footpath. After spending some cash and time in that lane we headed to Gateway. It's so surreal after the sun sets and the Gateway lights up in artificial lights with waves breaking at the walls and splashes everyone sitting on the edge of the wall. On it opposite side stands the iconic Taj. God knows how many stars that hotel has!! It's so grand and beautiful.