It all started with a simple plan to Alibaug as usual with a bottle of Imperial Blue, but the plan got pushed further and further away, After a while people lost interest in the plan, but the married guys (Saurab, Rishi) in the group didn't, because this was their only chance to get out of their early family life and have some fun just like old days (immature freaks) (Shailesh(Me), Sushant, Prayag, Nikhil, Jinesh, Kannu,Varun)
The initial plan was to go to alibaug as usual, the only destination for the drunkards of Mumbai, but since
it has so long since our last meetup, we wanted to go somewhere else, some place where its not so crowded, clean beaches and somewhere far and unexplored for us, Gokarna was the first thing that came to my mind, but due to shortage of leaves for everyone, it was out of the option. That's when one of us came with the idea of Diveagar beach, he said his family had been there a couple of weeks ago and one of his fathers friend owns a resort near the beach, and using his dads recommendation we can get some discounts on the resort. At first we were like 'Family spot… naa, it would be boring', but on further research we found that besides it is far away from mumbai and its not Alibaug and it has some great spots too.
So Diveagar, Hariharewshwar it was……
As decided we started our journey from our old college ka adda near Dominoz pizza @dombivli.
It was 11 in the night and one after other, friends started reaching the meeting point. People were so excited that they were already high without the influence of alcohol. At 11:30 the last guy Nikhil came in who was coming in from Nagpur, and the first question he asked us was did you buy the bottles? Blenders Pride to be precise, 'Ye b koi saval hai, tere bhai ne sab ka jugaad kar rakha hai', Rishi replied. We all had so much things to talk about that we couldn't stop talking,
There was too much noise in the air that people from the nearby building started shouting at us. That's when we realized, Its time to leave. Left for the nearest petrol pump where they were accepting the old 500 Rs notes. Filled in the petrol on both the cars. Vrooom we left for Diveagar beach. We used the below route as the roads were better than the rest and it was the fastest one too.
At about 4 am we reached the resort near Diveagar. Went straight to bed, as we all were tired since we had some booze in between which gave us the power to dance and perform mischief on the sleeping beauties in the car.
Day 1 :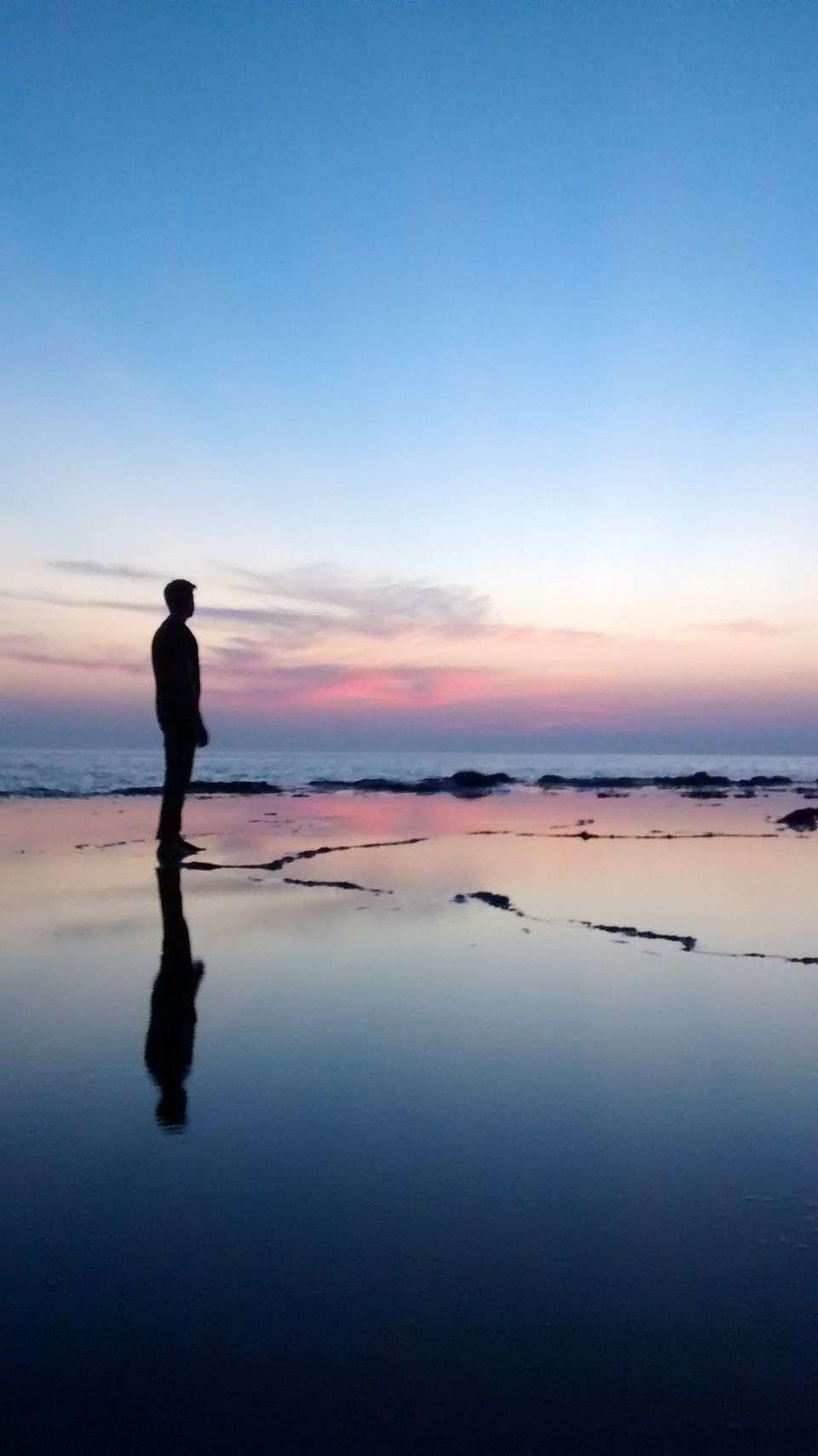 By 6pm we reached Harihareshwar. Visited the temple, and moved to see the sunset. Its a small hike starts from the back of the temple across the hill, then we need to get down from the below point to see the best ever sunset.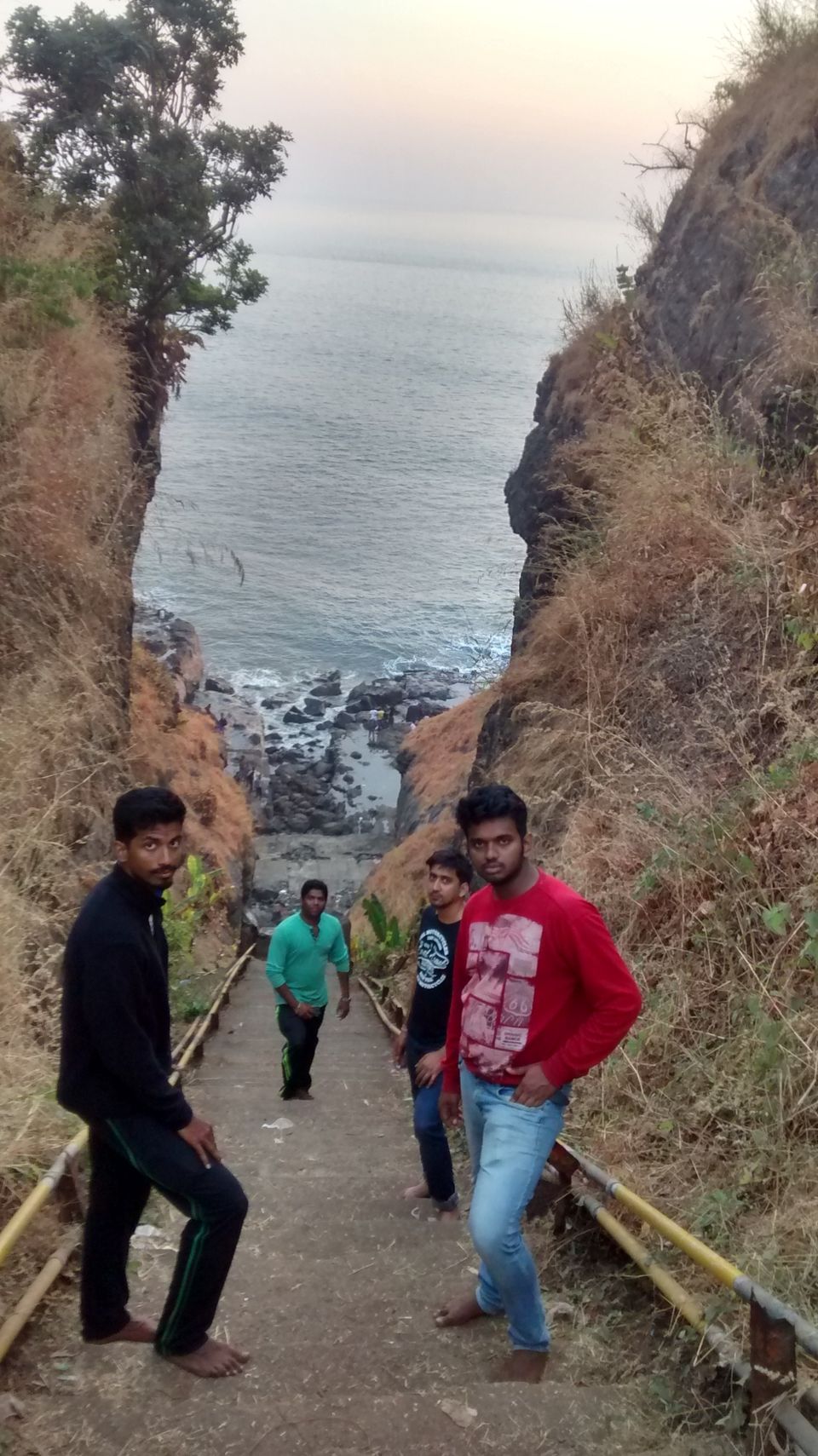 The next morning we woke up and left for the beach which was almost 10 min away.
We were stunned by the view at first glance, clean water, bright white sand, the calmness and the cold breeze. All in all we knew it was a right decision to come to Diveagar. Took off our t-shirts and ran straight to the sea. The water was too cold and the waves were huge. You could actually try your hands on surfing over there, the waves are that big and looks amazing. Don't know if this was due to the earthquake that had happened a day before somewhere in the Arabian sea, but all in all we had lots of fun. Went back home took some rest, and then went for some booze shopping. Just a heads up on the situation there are no wine shops in Diveagar, the only way to get alcohol is through 2 bars which provide alcohol based on bar rates even if you buy them for parcel due to which we had to seattle for McDowells Whisky. Even though we had a budget of Blenders Pride we could only manage to buy :( The night ended with party, music and dance all over.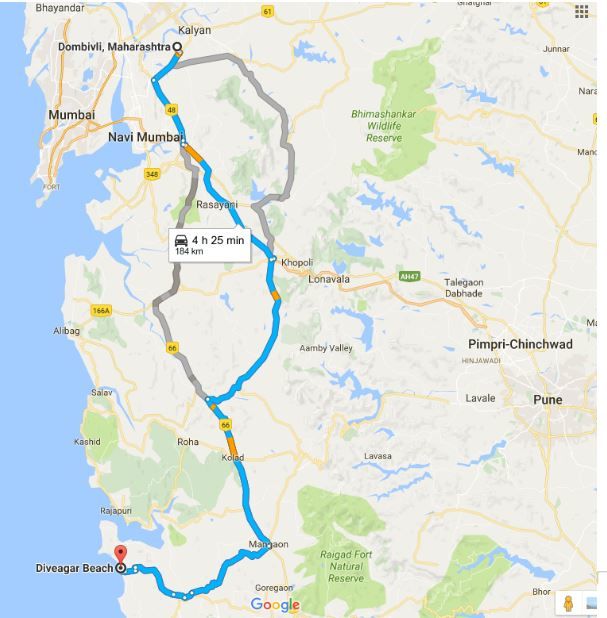 Day 2 :
The next day we left for Harihareshwar, en-route we halted at the Suvarna Ganesh Temple which has a sculpture of 24 caret gold. Its weighted 1 kilo and 300grams. The sculpture made is 300 to 400 years ancient. It is said that this sculpture was created to mask Lord Ganesh stone idol, which was earlier in the temple, but unfortunately in 2012 the gold plated idol was stolen.
Location of the temple :
https://www.google.com/maps/place/Golden+Ganesh+Temple/@18.2532201,72.7471305,9z/data=!4m22!1m16!4m15!1m6!1m2!1s0x3be7c6306644edc1:0x5da4ed8f8d648c69!2sMumbai,+Maharashtra,+India!2m2!1d72.8776559!2d19.0759837!1m6!1m2!1s0x3be84ed33d1cf3cf:0x20904e38253cac93!2sGolden+Ganesh+Temple,+Diveagar,+Maharashtra+402404,+India!2m2!1d72.9919823!2d18.1692549!3e0!3m4!1s0x3be84ed33d1cf3cf:0x20904e38253cac93!8m2!3d18.1692549!4d72.9919823?hl=en-US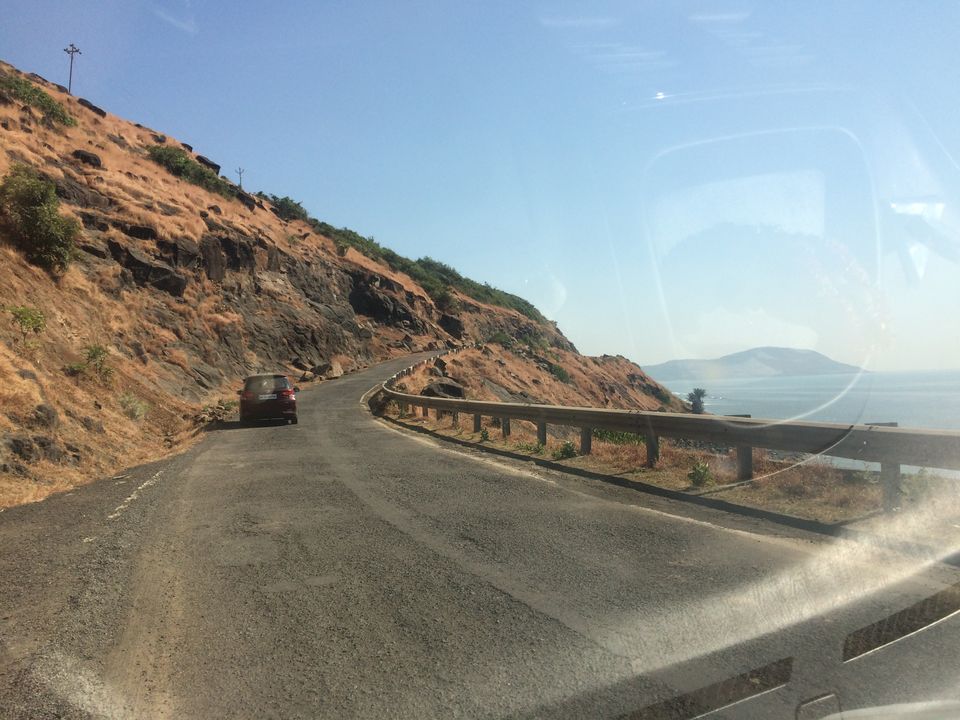 We then left for harihareshwar temple en-route we halted at Shrivardhan beach which was also amazing but due to lack of time we had left for harihareshwar soon, but the roads leading to Shrivardhan were the best with Hills on one end and beaches on the other side, looking at this we started singing songs from movie dil chahta hai and other road-trip songs.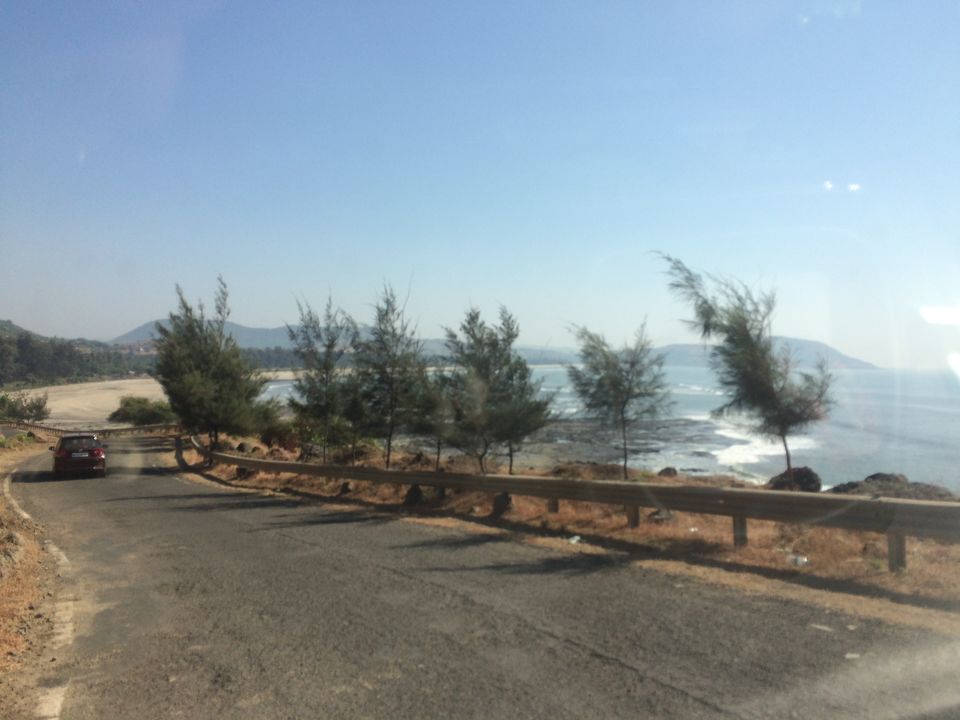 We can also see dolphins by the bay if we look closely.