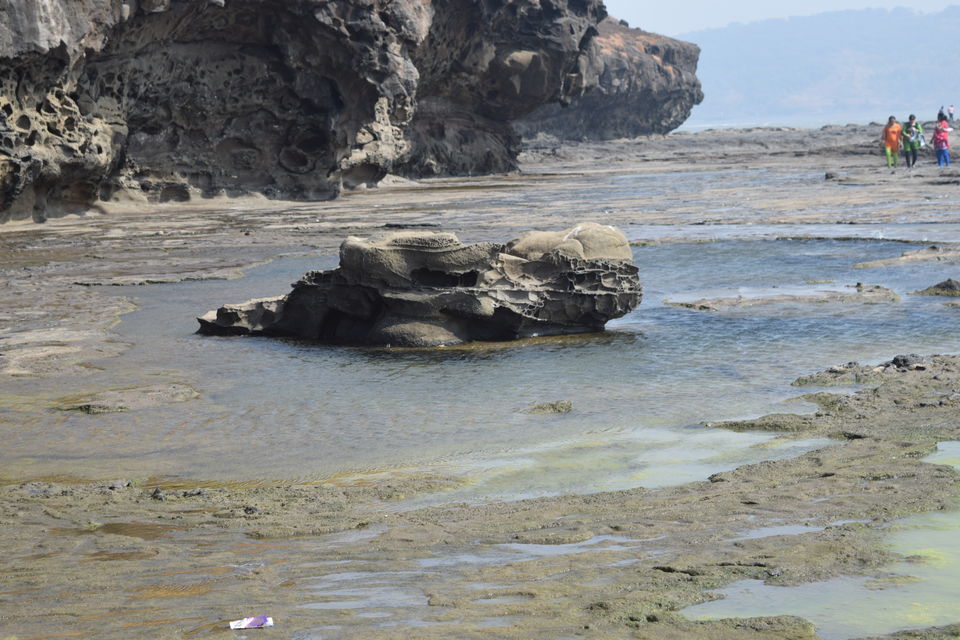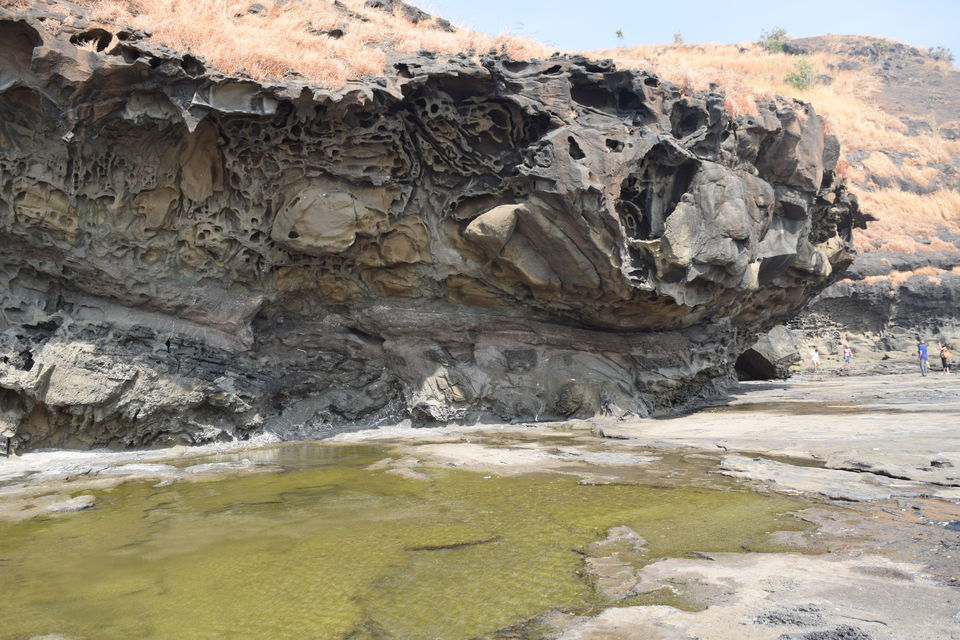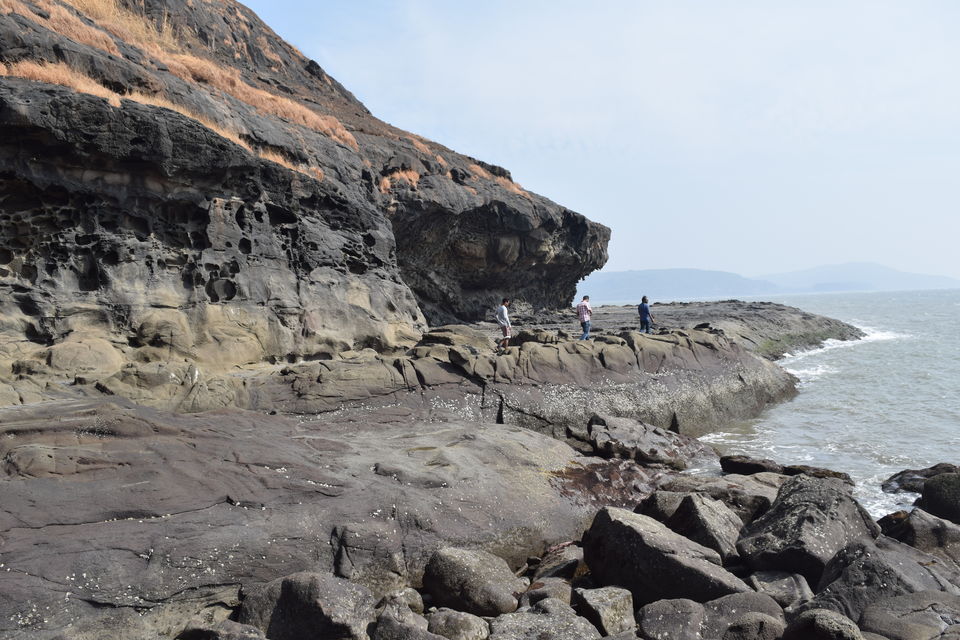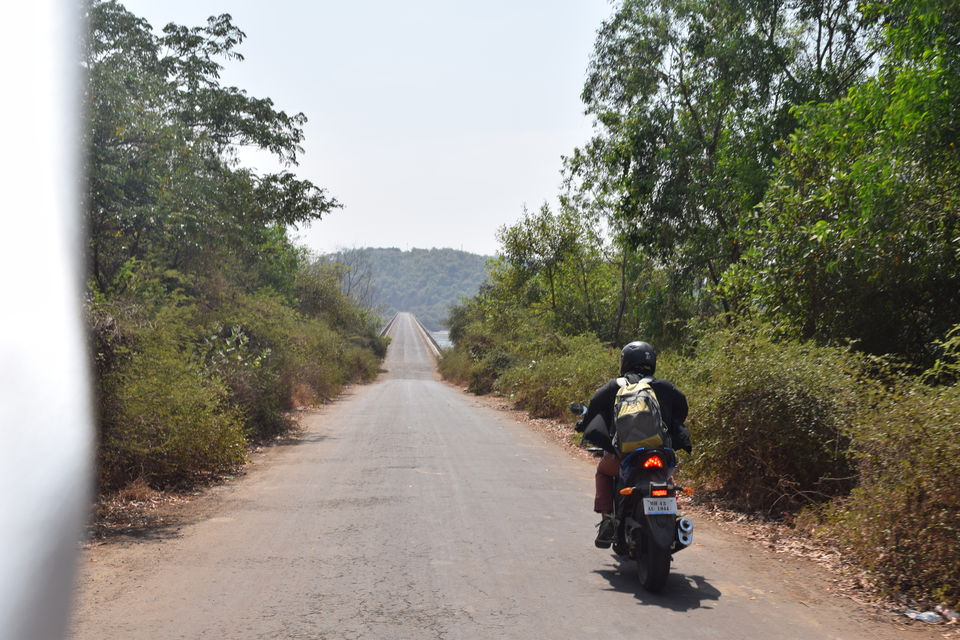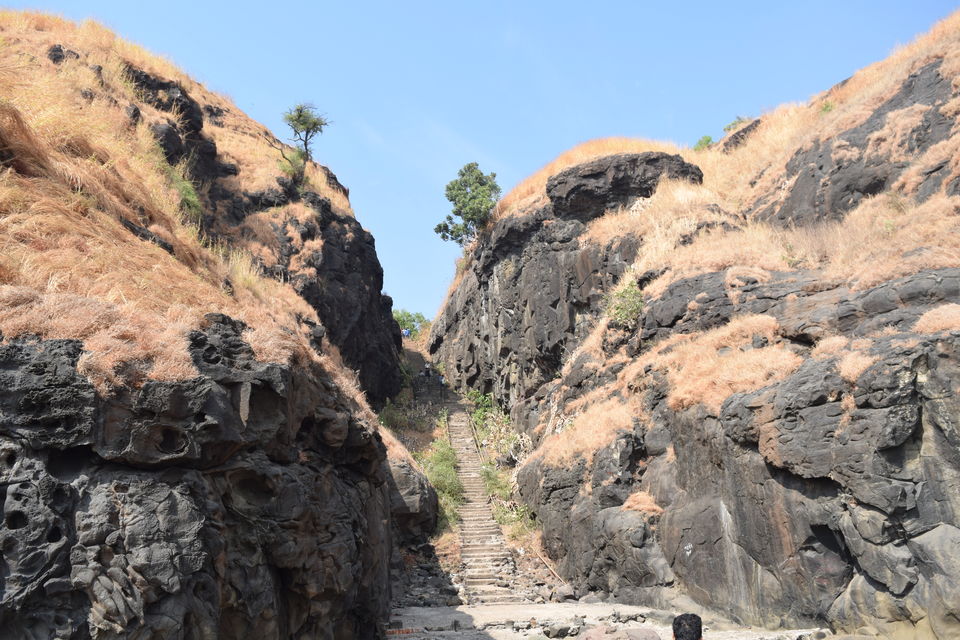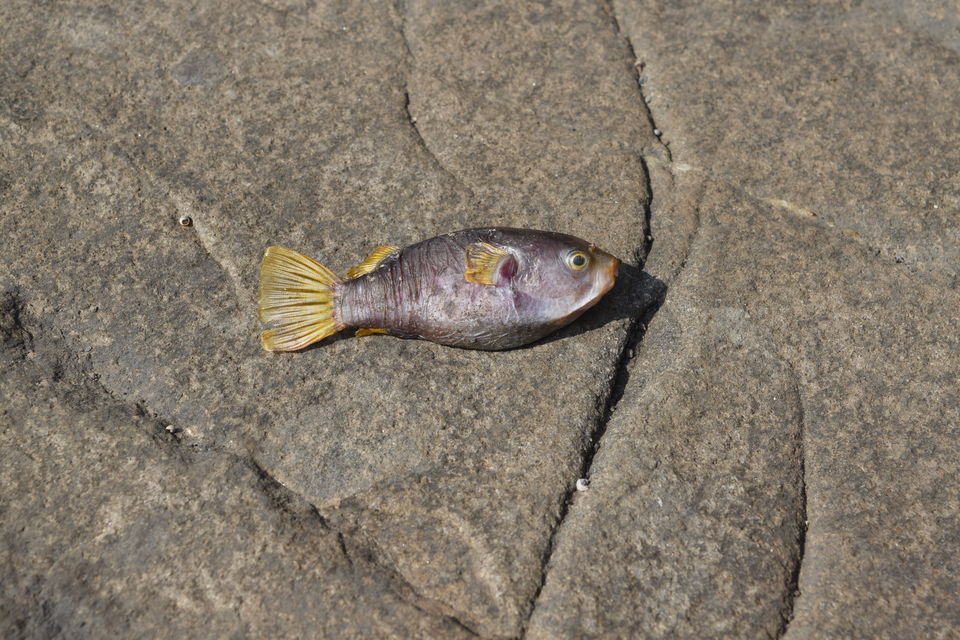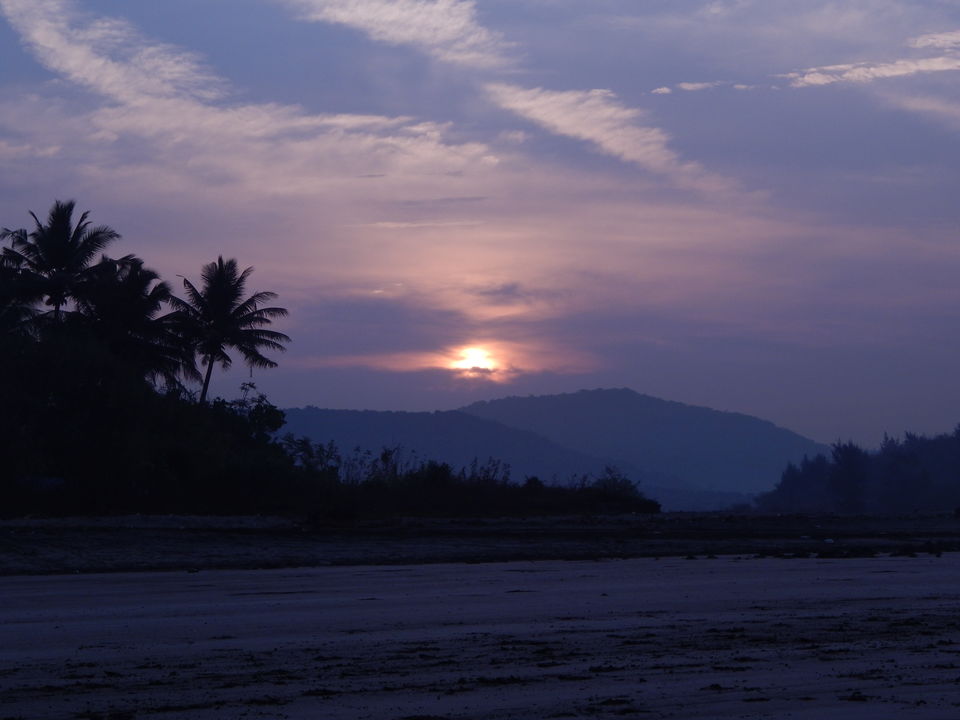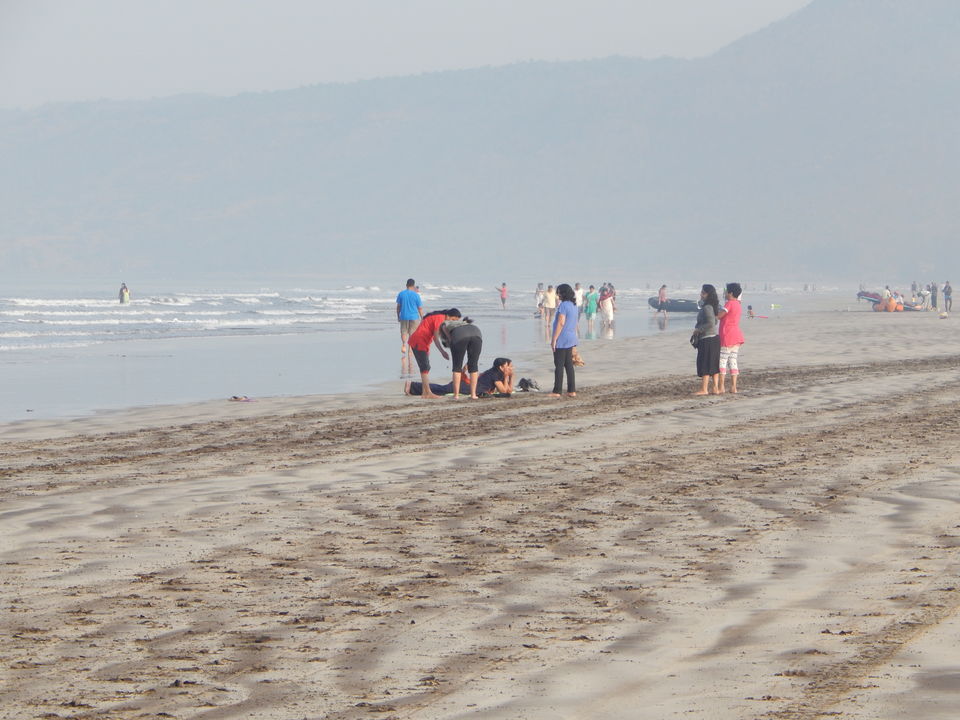 The Konkan area( Mumbai-Goa-Kerala) boasts of the largest coastline in India with beautiful beaches at regular intervals. Some have become very popular with all the facilities developed around them while a number of them couldn't even be googled! Time has become so costly these days that we often plan to go to a particular beach over the weekend, undergoing usual beach drill [get a room-get in bathing suits-go to beach-try some water sports-back to room-dinner-sleep-morning walk at the beach-return home] and then try to feel happy about the trip!
The real fun lies in doing things off the chart and that is when you return back with memories hard enough to forget. I along with two of my friends, planned a bike trip from Mumbai and our only planning was to cover as many beaches as possible in the two days available. Of course it wasn't any competition so we could visit the (Diveagar-Shrivardhan-Hariareshwar) trio with considerable amount of fun at each of them.
The trip started early morning from Vashi, Navi Mumbai following NH17 through the Karnala Bird Sanctuary-Pen-Alibaugh-Murud-Mhasla[125Kms].
 It was already noon and so we took a stopover at the small town of Mhasla which is quite a place where you can find every basic thing you might would have forgotten for the trip and not to forget a good filling lunch.
 From there our first destination was Diveagar, the divine gate(so as it means), a small coastal village with a long 4 kms of serene beach-line. Quite a few options were available in terms of water sports activities.The sleepy village is dotted with innumerable home stays, hotels and restaurants. I was surprised to see a luxury resort apart from the MTDC owned retreat which lies just by the beach. You can have an affordable home stay for as low as 500 and that too not very far away. The surrounding areas are well dotted by arecacnut trees(supari) which give the place a charm in itself. We couldn't stop ourselves from getting into the sea with the sun setting into it as if the place was a painting! You won't find people swarming to these beaches may be because these are still waiting to get explored by many. We were into the sea till it got a little dark and it seemed we are the last ones left out there. While returning to our stay we couldn't even spot the few snack shops which were set up by the villagers during the day time. The noise of the sea waves were so clearly evident. After taking a quick bath we decided to make our night stay a bit drunken but couldn't find the resources! After asking some fellow travellers we came to know about the place, Borle, 2 Kms from Diveagar, to get our drinks. Reaching there I was taken aback by the width of choices we could have in terms of the drinks. Needless to say that the night was long and we had a good sleep.
Again in the morning we took a dip in the Arabian sea and headed to our next destination, Srivardhan. Some 35 Kms from there, over the hills and along the sea it didn't took us more than an hour and half to reach there. Reaching over to the beach we were surprised to see the long promenade built for the travellers to sit and relax. It was perfectly planned with changing rooms, chairs and view points. Although it was still sunny but we had a good time sitting over there and to our surprise we even took a nap. It was now around 4 pm that we started looking for a place to stay but to our surprise there were very few options available! I think Diveagar might had spoilt us in terms of the choices we had over there! After some time we found a nice place with a beautiful orchard and large rooms, very near to the beach. They even had arrangements for the dinner and we didn't venture our much since the nearby village was completely shut by 8 pm. So, within some odd 30-40 kms we found stark dissimilarities in terms of the facilities available for the tourists(we couldn't spot much of them).
The next morning we started off for our last stop, Harihareshwar which again was some one hour drive from Srivardhan. The road to this place surprisingly ends up into the parking lot of a hotel cum resort and is quite confusing. There's a narrow by-lane just before that hotel which sneaks up to the beach, unlike our earlier two destinations. Thankfully Harihareshwar broke our melancholy and we could spot hills on the both sides of the beach. It was around 11 in the morning with bright sunshine. Although the beach seemed a private place(no one enjoying the sea) yet we could see a lot of people on the rocks on one side of the beach. We kept moving in that direction to find a lane which were dotted with shops selling locally made stuffs as well as something to eat. 
It ended into the Harihareshwar temple from which the beach has got its name. There's a flight of stairs which goes upto the hill from behind the temple and we kept following it. Climbing them under the harsh sunshine was not a pleasant experience but the panoramic view of the beach from the hill top was. The path took us to the other side of the hill from where it was a steep discend. Until now it seemed that we are on a trekking trip with water all around us. As soon as we came down, we were surrounded with freakishly sea-waves-carved mountains on one side and the gushing waves on the other. For a moment I felt like I am at some place in the famous Game of Thrones series! Over hundreds of years these rocks kept washed by the sea waves during high tides, resulting in such amazing sculptures. The place was a photographer's delight and we could see a lot of people trying to strike different poses. These rocky structures were all along the beach on one side as long as our vision permitted. The wind was blowing at great speed making us oblivious of the bright sun. We even spotted a ravishing fish, the exquisite colours it had added a glint in our eyes. Lying on the stones with its eyes open, this was one of the most captivating moments we had one this trip. This also proved the point that at night the whole place gets covered under water!
We returned back from our small trek to found a place to stay. Again it didn't have much options like Diveagar but definitely more than Srivardhan! We took a bath in the evening and relaxed in our rooms to get charged for the last night. It was a full moon and all we can see was the white sand making it quite romantic. The sea seemed quite furious with water covering all over those places where we had a good time in the day. We kept sitting idle under the moon looking onto the waves which was quite soothing an experience. Intermittently people in small groups came running by but ultimately we were the last ones till around 3 am. We started our walk back to our stay and found nobody awake in the whole area. It was dead silence all around the village, a great respite from 'people' who are everywhere in Mumbai! I guess this is what weekend getaways are meant for!