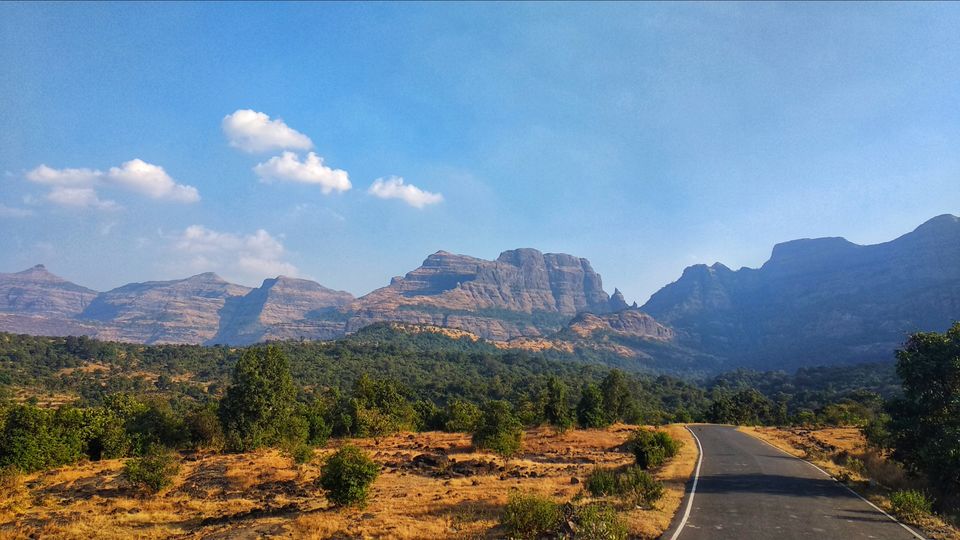 This valley is very popular for it's unique trek which one has to descent. This trek will let you experience crossing small water patches, rappelling and rock climbing.
You can here from Mumbai by catching a local train from CST to Kasara. From Kasara you can take a private or a sharing Jeep towards your camping site.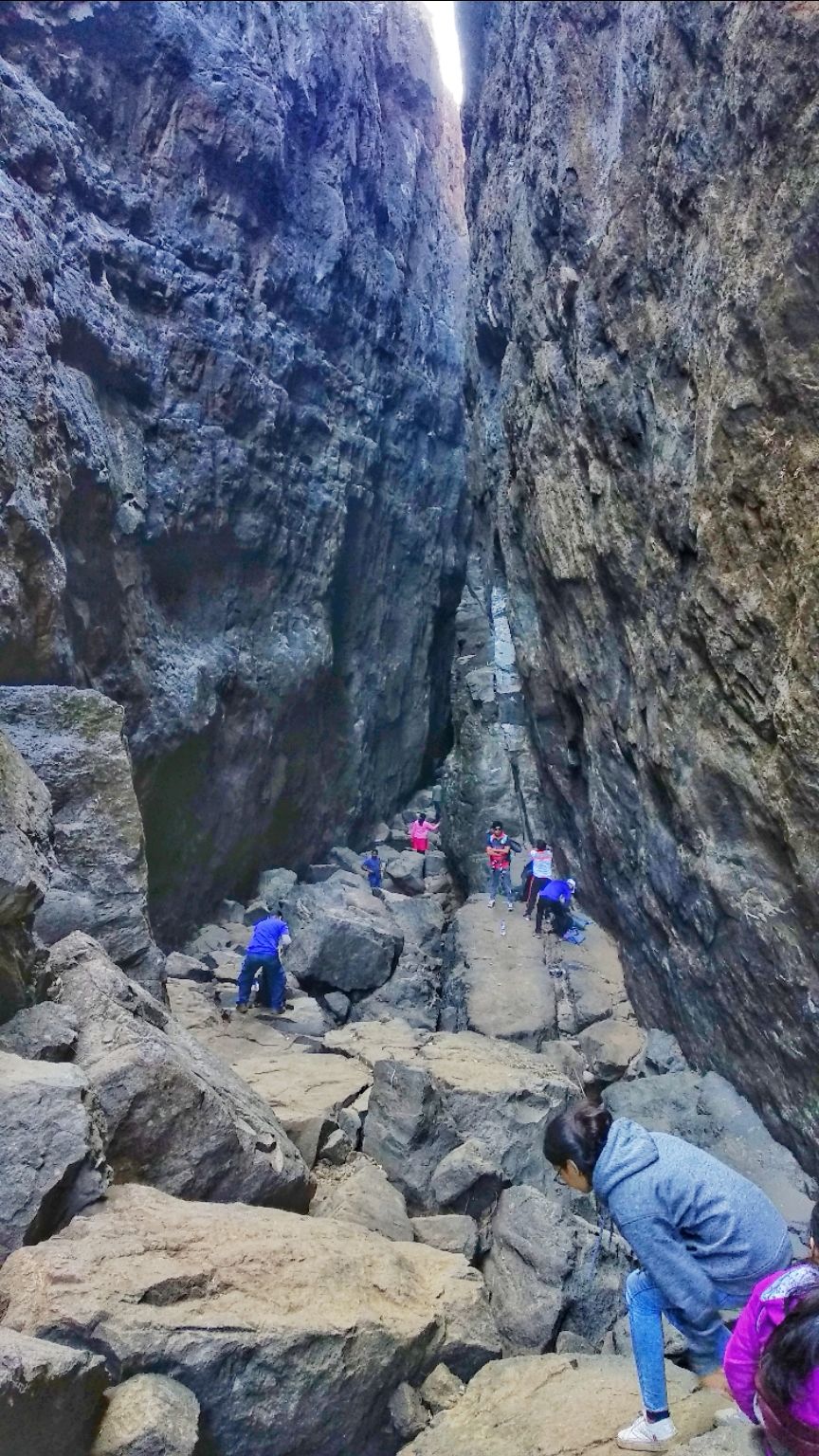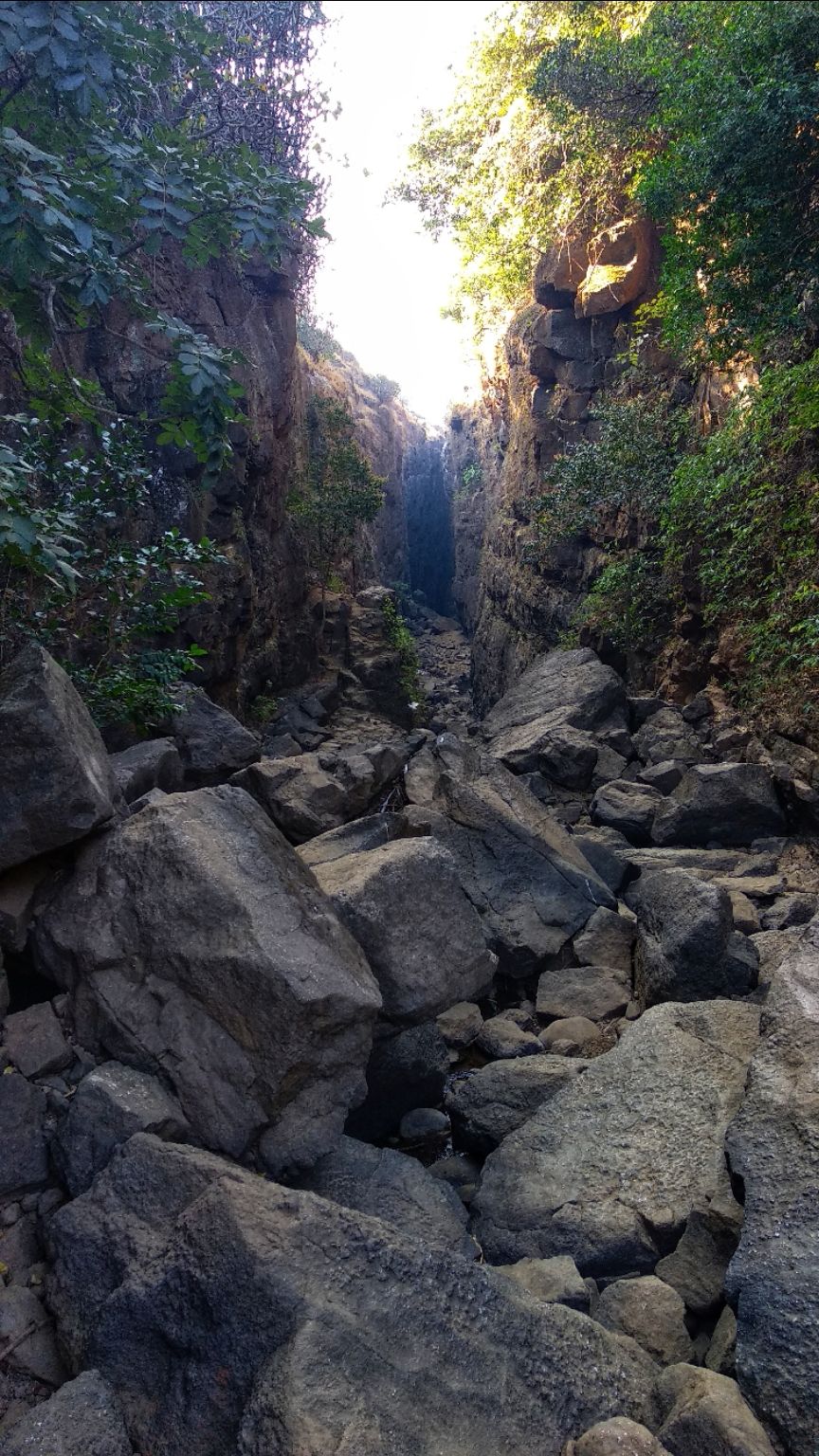 You can reach here a night before and go camping overnight and next day you can start the trek. We reached out campsite which was by the lake called Bhandadara, which is at a distance of 25 km from Sandhan Valley,  around 6 in the evening after a 12 hours long journey. We were provided hot yummy Maggi on arrival. We had bonfire after our dinner around which we danced our night away. We hardly slept that night.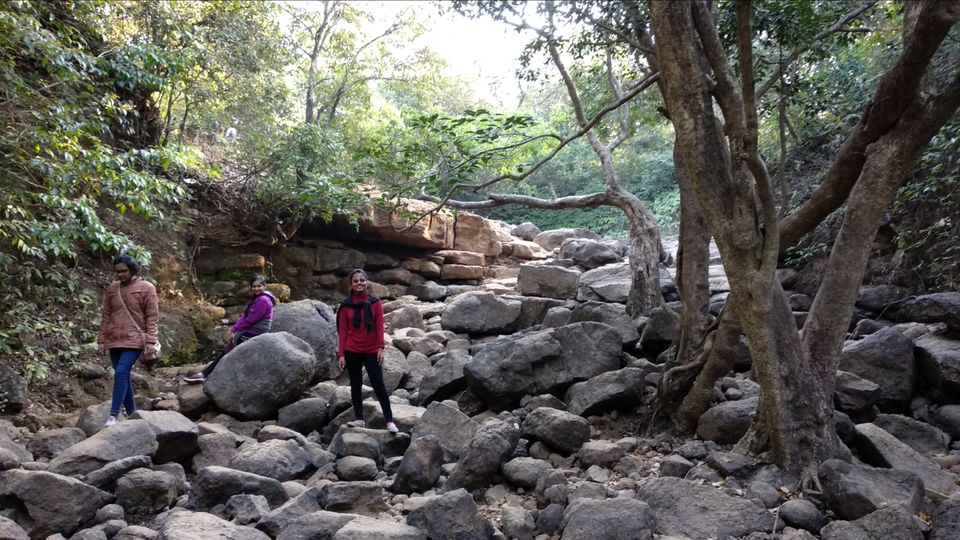 Next day we left early for Sandhan Valley. We had arranged a taxi the night before which was there to pick us up. On reaching the destination we were dropped off by the driver and had to find our way.
We were first a bit skeptical about the place. Are we at the right place? Is it gonna be worth the hassle ?Are we gonna be fine all by ourselves here? But everything turned out amazing. The place was beautiful. It was safe. Also we were shortly joined by a trekking group.
The people there were very helpful. We almost forgot our way back and then an old uncle came to the rescue and told us the way from which we came.
I'm never forgetting this amazing little weekend getaway I had .