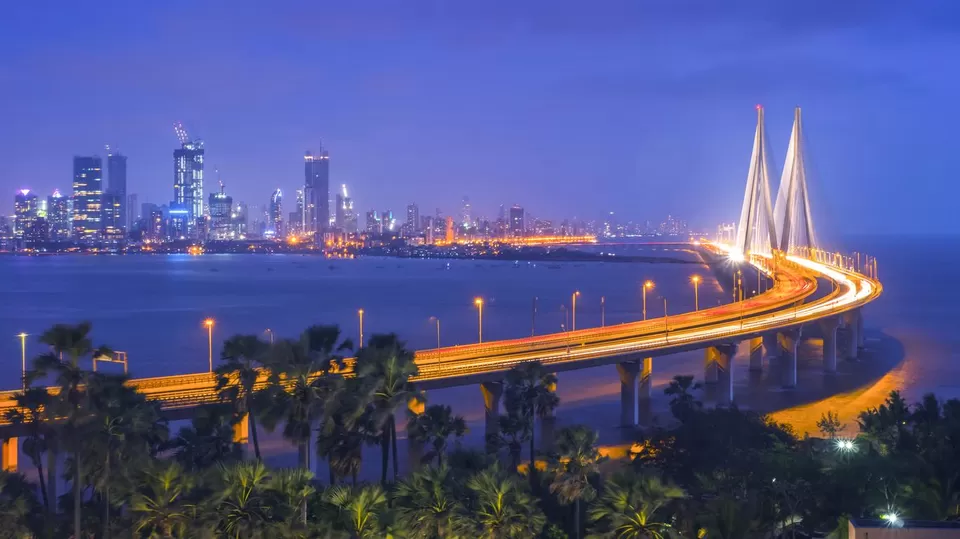 Years ago I came to Mumbai for the first time to catch a flight at an ungodly hour (4:00 AM). My proud Mumbaikar friends decided to show me around before dropping me off at the airport. We started off at 7:30 PM and spend the whole night, feeling the pulse of the city that never sleeps!
Having lived in the city for over 6 years now, I am that proud Mumbaikar who wants to take you all on a ride of 10 things to do in Mumbai at the wee hours of the night.
1) Explore the city on a cycle tour
If you are looking for the most unique experience - this is it! Join one of the many available cycling tours. They typically start at midnight and go on till 5:00 AM depending on the route. If you are confident or have a fair idea of the city you can even go solo! All you need is a cycle and a route. Explore the city and get your heart pumping as the night light takes your breath away.
Timing: 12:00 AM to 5:00 AM
2) Sugar rush at Bachelorr's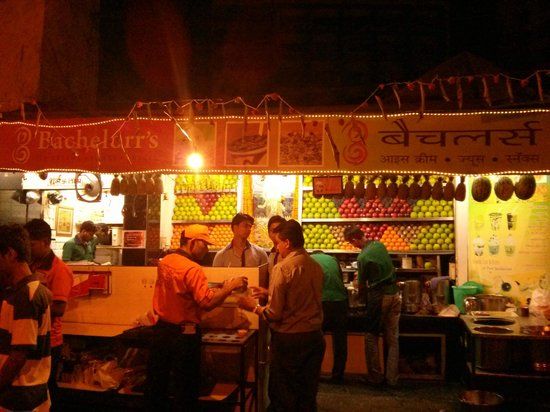 One of the most iconic eateries in Mumbai is surely Bachelorr's. Started way back in 1930s, this is the busiest food stall in Chowpatty. Come here for a light snack, juice or one of their most loved ice-cream sundaes.
Timing: 11:00 AM to 2:30 AM
3) Capture the city at night with a photography tour
If you like street photography, Mumbai is the best buffer you could ask for! The city has a lot to offer, from the Gothic architecture, hi-rise buildings, street art & graffiti to the slums. You'll find inspiration with pretty much every single click. There are many group tours, either join one of them or go on and explore the city by yourself.
Timing: 24 hours
4) Get your gaming shoes on at Smaaash
Looking for a night of fun and games? Smaaash is your place to be! It offers a mega immersive experience with over a dozen games to choose from. It has all the classics like Cricket, Bowling & Arcade. But also has some extremely innovative ones like VR & multi-level sky-karting - all of this with a side of good food & drinks!
Timings: 12:00 PM to 1:00 AM
5) Go on a quick road trip
I'd be lying if I don't say that half the Bollywood road trip inspirations come from this city! So hire a Zoomcar or ask your buds and go for a fun late-night road trip. If you are in the mood for a long drive - go to Lonavala, Alibaug, Karjat or Durshet. And if you want to go for a quick spin choose from Gorai Beach, Manori, Vasai, Karnala & Elephanta caves.
Timing: 24 hours
6) Visit Haji Ali Dragah
Tap into Mumbai's rich cultural diversity and pay a visit to the iconic Haji Ali. The mosque is easier to access on low tide days but it's beautiful through the years. Haji Ali is also visited by over 40,000 people every day, especially on Thursday & Friday.
Timing: 5:30 AM to 10:00 PM
7) Go for a stroll at one of the seafronts or beaches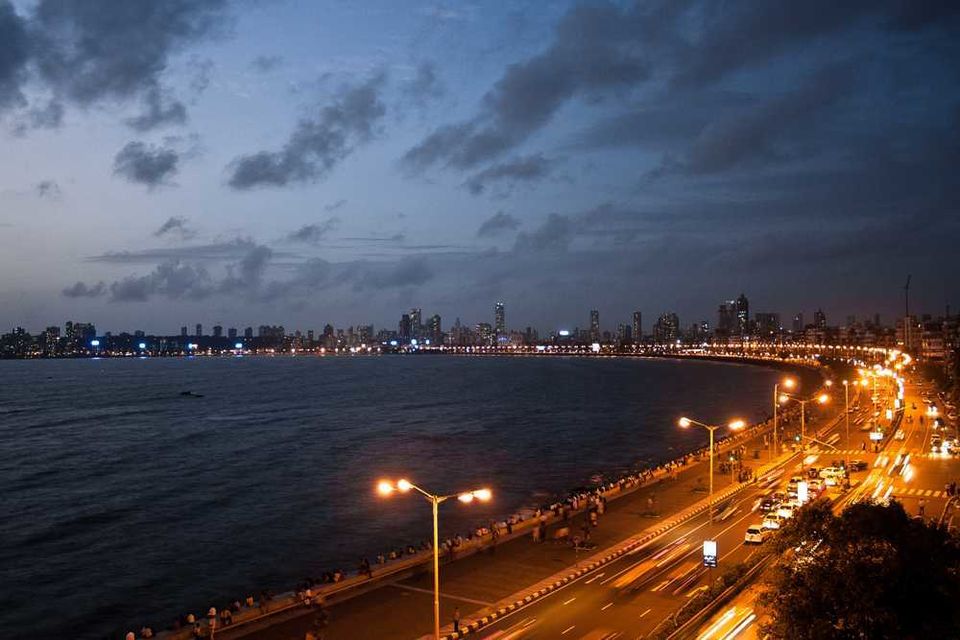 What's even Mumbai without the sea?
Every Mumbaikar finds its share of calm, in the hustling city, at these seafronts or beaches. You can choose to drive around and visit all of them or select one. Buy a street side snack and drift into calmness with the sound of crashing waves. My favourites are Marine Drive, Juhu Beach, and Bandstand.
Timing: till 3:00 AM
8) Watch a movie or play at an iconic theatre
Arriving in tinsel town without experiencing it, now way! You have to watch a movie in one of the old iconic theatres - because where else? Choose from Maratha Mandir, Regal cinemas, Prithvi Theater, and NCPA.
Timing: Depending on the theatre
9) A late-night snack at Bademiya
Whatever you may choose to do will get you hungry. And there's no place that comes close to delivering a midnight snack as Bademiya. This joint started way back in 1946 and has now become a popular tourist landmark. Partially due to its excellent location near the Taj Mahal hotel. Come here for some delicious rolls and kebabs.
Timing: till 4:30 AM
10) Dance the night away at Mumbai's pubs
Mumbai's nightlife is synonymous with its pub culture. Which comes from Mumbaikar's mantra of work hard & party harder! Get your dance shoes on and groove on some music. Because when in Mumbai party doesn't stop till you say it!
Timing: till 4:00 AM
That was my top 10 things to do in Mumbai. Club a few of them together to spend the whole night in Mumbai without having to check in to a hotel. If you've been to Mumbai which ones have you tried? And comment below to recommend some new ones.
This guide to Mumbai's nightlife was originally published on Of Miles & Musings.
Ready to travel for free? Earn credits and redeem them on Tripoto's weekend getaways, Mindful Retreats, hotel stays and vacation packages after the pandemic is over! Explore the best of travel inspiration on Tripoto Instagram!