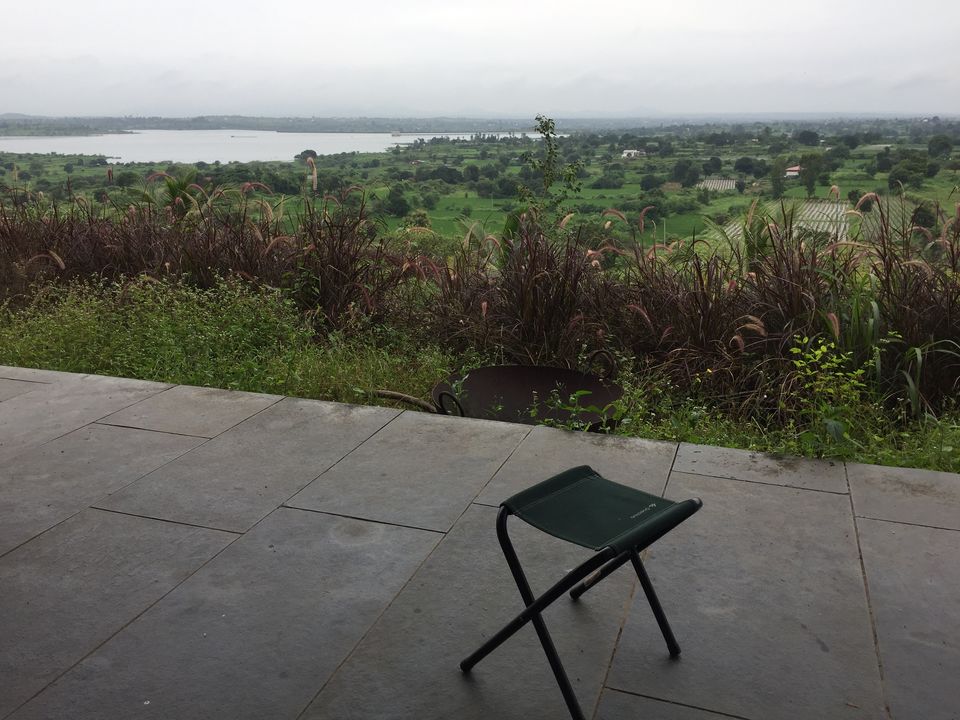 The pandemic has badly hit my family and I in the last few months. I was craving for a break and so, I used my 25th birthday as a reason to plan something that was much needed for all of us.
I only had one desire for my birthday - to be away from the city amidst green farms and a water body with my folks. This wasn't hard to achieve given the fact that Mumbai is only a few hours away from some of the most beautiful views that stand out during the monsoon.
The months from mid July to September end are the best for weekend getaways from Mumbai in my opinion. This is time when the monsoon brings greener fields, pleasant weather and the joy of sipping piping hot chai with some pakoras to enjoy it all.
After researching for properties close to Mumbai, we settled for a rustic villa located close to the Kadwa Reservoir in Igatpuri. It was perfect as there was a water body minutes away from our villa and no people in our immediate sight. Waking up to pure nature all around and breathing fresh air after months of staying indoors felt so precious!
There were two caretakers at our property who sanitized the entire villa before we arrived and were available throughout the day incase we needed help with anything. To maintain safety of the locals, we were not allowed to go outside the property by foot. So we ventured out in our car and drove to the reservoir that was 5 minutes from our villa. We were the only ones there. Before getting there, we confirmed with the caretaker if it was safe to go and whether it was okay to take a dip in the water too.
We saw one of the most breathtaking sunsets there on our first day. We drove to a near by village and picked some hot local food popular in this region including Bajra Bhakri, Sev Sabzi, Baigan Sabzi and Shrikand. It was delicious (and also super spicy!)
On our second day, we decided to spend most of the time inside the villa property which had an open roof where we had our breakfast, inhaled some fresh air and had some great lunch with a view.
Later in the evening, we drove to the same village where we got the dinner from. This time, we had some 'batata bhajji' and ordered some more local food to-go.
We also went back to the lake to enjoy the view one last time. After a relaxing two-day weekend, we checked out on our third day in the morning and drove back to Mumbai.
It was truly a rejuvenating experience!
For anyone looking at visiting this property in the future, please feel free to get in touch with me. I will be more than happy to share my experience more in detail.
P.S :The cost shared in this article is for 6 adults and 2 children.